[Top 5] PUBG Mobile Best Control Settings To Use
Updated: 01 Jul 2022 8:59 pm
A Scenic Hero, PUBG Mobile
Are you wondering what the best control settings of PUBG Mobile are? This guide will help you get the top 5 control settings that you can use to overpower your enemies.
For some time now, PUBG Mobile has been a popular game on mobile devices. Many players throughout the world have taken notice of it. In the e-sports industry, PUBG Mobile has become a viable platform for making money. YouTube, Tiktok, Twitch, Instagram, and Facebook are just a few places where gamers can make money.
Attention, strategy, and tactics are required to play the game. We all make mistakes when we play, but what is the most prevalent one? For PUBG Mobile, the most common error is that we don't use the best controls. To better our gaming, we should take advantage of this setting.
In PUBG Mobile, players' ability to move quickly and sneak up on their opponents is directly impacted by their choice of the control scheme. PUBG Mobile's best button layouts will be discussed in this article so that you can murder your enemies in a matter of seconds.
The audio, controls, graphics, and sensitivity settings in PUBG Mobile may all be tweaked to your heart's content. The layout of the controls is one of the most important aspects of your game. There are many control layout guides to be found online, but none of them are tailored to your specific needs.
PUBG Mobile's greatest controls, which offer you an advantage over your opponents, will be discussed in this post. You won't have to look for layouts anymore because I'll show you various claws and thumb settings in this article. Changing a few basic things in your control settings will give you the amazing gaming experience you've been looking for. The three layout options in PUBG Mobile allow you to create a custom layout for practice whenever you have time. Let's get started:
5. The Claw Grip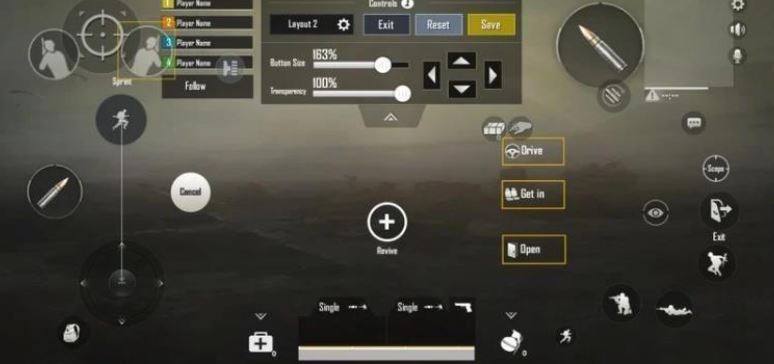 The Claw Grip , PUBG Mobile
The claw grip, which entails holding your phone with your thumbs on the bottom and your two index fingers on the top, allows you to press the buttons on the screen. This requires you to expand the map from the corner while increasing the scope and moving the fire buttons to where your index fingers can comfortably grip them. While your trigger finger is doing its job, you may keep your thumbs on movement and aim.
To effectively operate the controls on this layout, you'll need to utilize all four fingers. Why is this layout so popular? In a close-range conflict, it aids in crouching more quickly. While executing a jiggle, this is the most effective way to aim and shoot accurately. An assaulter's favorite layout can be found in this design.
Why The Claw Grip Is Great:
Allows scope and fire at the same time
It helps in faster peak and fire
It helps in jiggling and aim
Preferred layout for close range
4. The IprOS Grip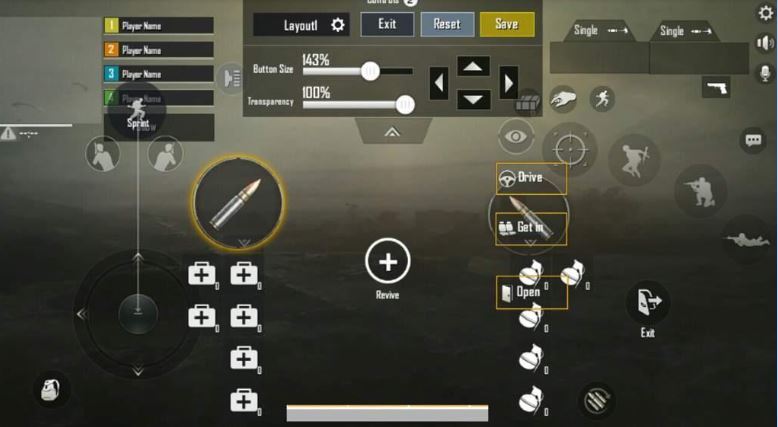 The IprOS Grip, PUBG Mobile
PUBG Mobile players who use the IprOS are referred to and spelled this such. Because everything is so adjustable and easy to use, I can't give it much of an evaluation. You can quickly access all of your screen's buttons with four fingers, including the fire button. Even though the controls only appear to require two fingers, I found that using all four worked well. For two-finger gamers, this is a great option for better control.
The master grip, the pros grip, necessitates the employment of all four fingers most of the time. Various players worldwide employ this four-finger claw grip because it allows them to use other fingers for varied functions in a split second without confusing controls. A common source of button mishaps stems from regulators being crammed too closely together, but these problems are eliminated thanks to the IprOS grip.
Why The Ipros Grip Is Great?
Four Finger Claw Supported
Peak and Fire
Aim and Scope
Crouch and Prone
Crouch and Jiggle
Aim and Jiggle
Preferred for all close, medium, and long ranges.
3. The Basic Claw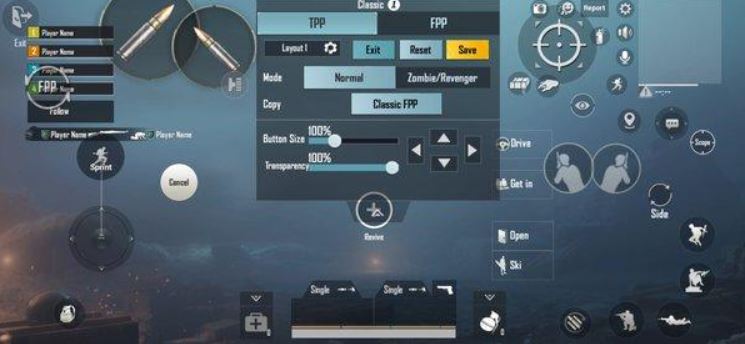 The Basic Claw, PUBG Mobile
As a starting point for newcomers, the basic claw button arrangement is ideal for those who want to explore claw formation. You'll use the left fire button the most. Therefore it's on top of the rest. Snipers and Shotguns have a small and dim fire button because you will only use it to cancel your shots when on "release" mode, and the scope is on top for your right finger. This is a straightforward explanation of video game players' various types of control.
Those who have transitioned from two-finger to three- or four-finger gameplay favor a basic claw. It's a helpful tool for learning the claw set up quickly and accurately. As one of the more accessible claw settings, the basic claw is used by a wide range of players.
Why The Basic Claw is great?
Easy Grip
Easy use of controls
Proper aim
Multi Functioning
Easy scope and fire
Easy Jiggle and Fire
2. Two Thumb Setting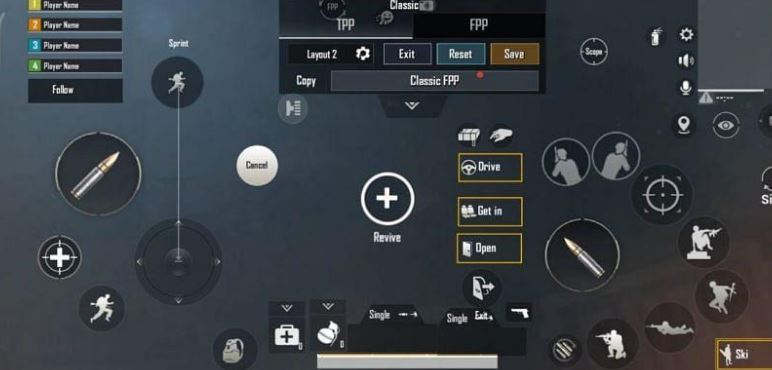 Two Thumb Setting, PUBG Mobile
PUBG Mobile's two-finger mode is one of the most popular options. In this video, we've presented some of the best setting guidelines that can help you acquire tremendous advantages over your opponents, even though the default setting type is the two thumb set. Many individuals are baffled as to why the claw settings are not available to everyone.
 In PUBG Mobile, by default, players may only use their thumbs to control the game. It becomes difficult to switch to a claw setting after the gamer has become accustomed to playing with their thumb. Despite this, some of the best players continue to use thumb settings since they are easier and less complicated than claw settings.
Why Two Thumb Setting Is Great?
One of the most popular option 
Easier 
Less complicated than other settings
Has tremendous advantages 
1. 3 Finger Claw Settings
3 Finger Claw Settings, PUBG Mobile
The three-finger claw setting takes the number one place. It's one of the most popular options for the claws in the game and good reason. Why? As a result of the fact that it is among the most user-friendly options available to gamers. One uses the index finger to fire and maneuver and aim; one uses the thumbs.
As a result, the fourth finger is no longer necessary. For close, mid, and long ranges, three-finger claws are still preferred by many players who have upgraded to four or five-finger claws. Additionally, I use the three-finger settings to get an advantage over my opponent while remaining calm. Quickly aim and fire, peaking and firing, crouching, and running while firing. It's all included in the three-finger claw settings. 
Why 3 Finger Claw Settings Is Great?
It takes the number one place
One of the most popular options for the claws in the game
Among the most user-friendly option
You May Also be Interested In: