PUBG Mobile Lite - Everything You Need To Know
Updated: 19 Jul 2021 8:55 pm
PUBG Mobile Lite
Ever wondered how does it feel like playing the PUBG Mobile Lite? Discover everything about PUBG Mobile Lite here.
Many of us are diehard fans of the PUBG Mobile game that has become a global sensation in previous years. Many of the players and lovers of the game are tired of their phones being heated up and not supporting the PUBG Mobile game. 
To help the players that cannot run the heavy PUBG Mobile app on their phones. TENCENT has launched a lite version of the game that supports low-end devices. This game is very small in size and has also had a major influence on many players.
PUBG Mobile Lite was launched in selected countries in the year 2019-2020. PUBG Mobile Lite aims to offer low-end phones smooth and quick gameplay. In this post, I will be discussing some of the most important features of the PUBG Mobile Lite game. So let us get started:
Device Compatibility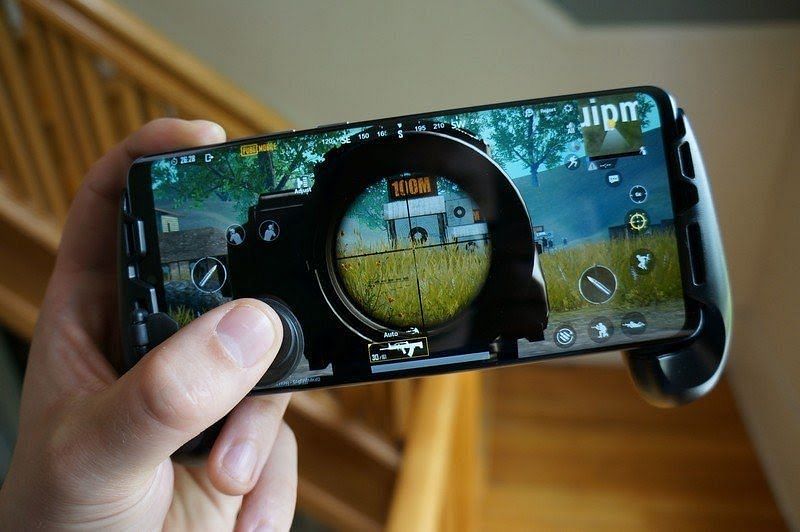 Device Compatibility, PUBG Mobile Lite
There is a limit of compatibility also for the low size game such as PUBG Mobile Lite. For low-end devices with fewer than 2GB of RAM, the lite version of PUBG Mobile is optimized. The best feature of the PUBG Mobile Lite according to me is that it offers high-quality 3D sound effects, graphics, and HD audio.
How to Download PUBG Mobile Lite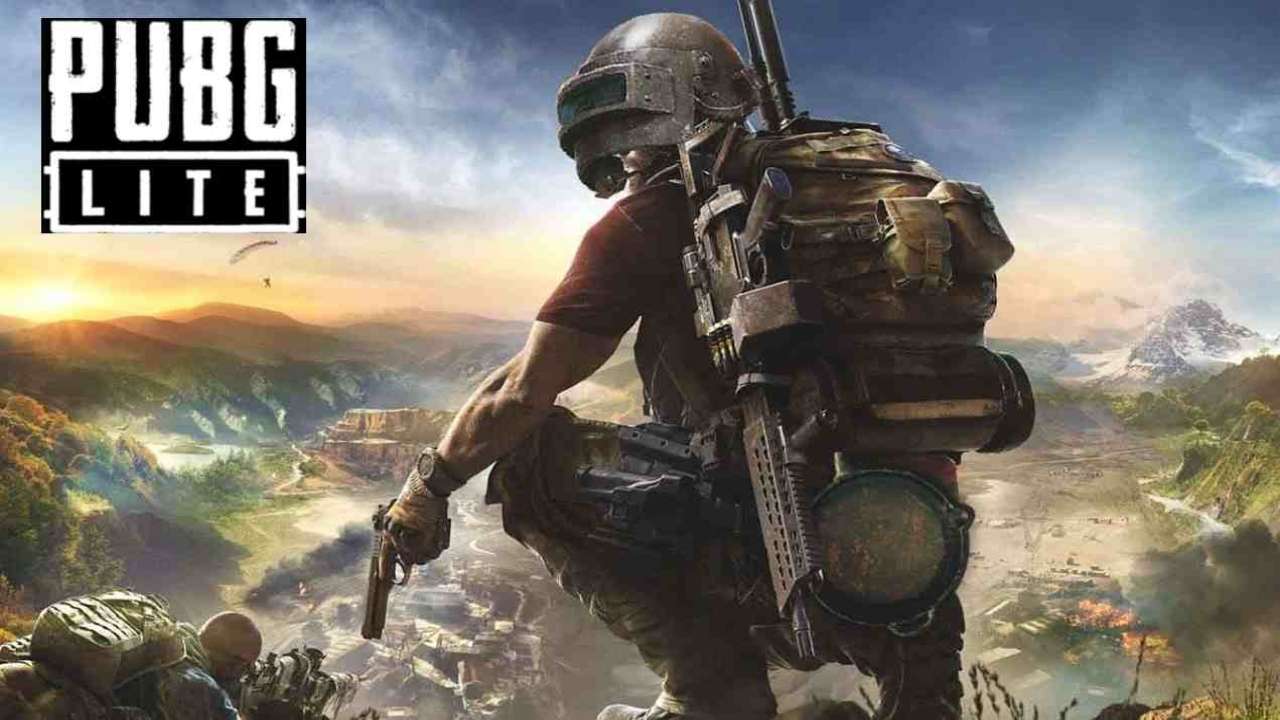 PUBG Mobile Lite
PUBG Mobile Lite can be downloaded from the Google Play Store and is available for Android only. The app's size is 491 Mb, and over 50 lakh downloads are already done. Users need to link their google play or Facebook accounts in order to play the game.
PUBG Mobile Lite Maps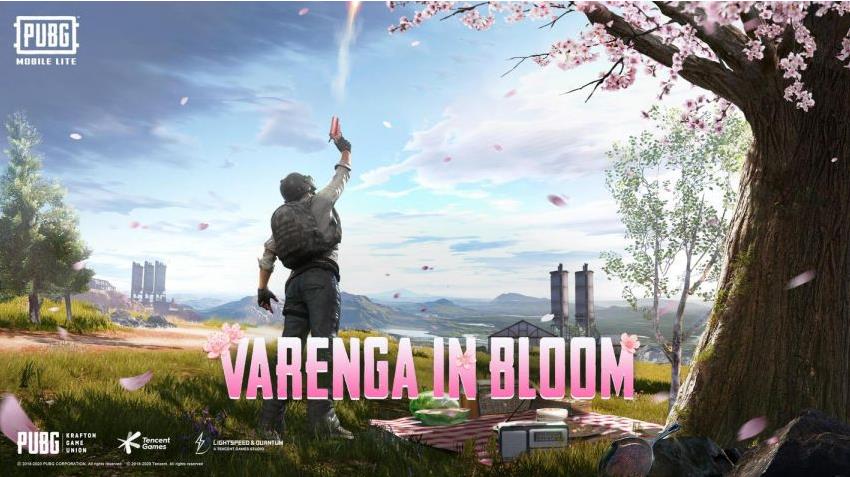 Varenga in Bloom, PUBG Mobile Lite
In PUBG Mobile Lite, Sixty players are dropped on 2x2 maps and are tasked with locating weapons, vehicles, and first aid supplies. The primary objective is to eliminate enemies, and the last player standing wins the game. Varenga and Golden Woods are the two maps included in PUBG Mobile Lite.
Varenga
Varenna is similar to a scaled-down version of the Erangel map in PUBG Mobile, though the location names are different. The stadium is a popular location in Varenna, making it a hot drop.
Modes for PUBG Mobile Lite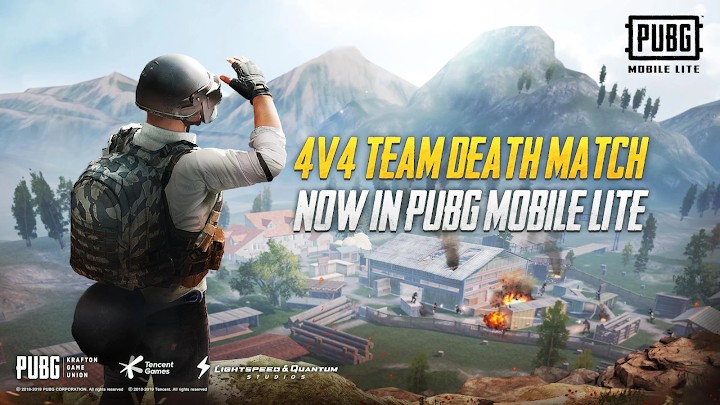 TDM Features, PUBG Mobile Lite
Three game modes are available in PUBG Mobile Lite: 
BattleRoyal 
Arcade 
EvoGround
So let us talk about these modes in-depth:
BattleRoyal
BattleRoyal Mode is the traditional model in which the player can play solo, in a duo, or a four-player team. He can select one of the maps above and have the players spawn on a remote island. Following that, they must fight to be the last survivor.
Arcade Mode
In Arcade Mode, players are endlessly spawned with weapons and must kill their opponents. Each kill earns the player or team three points, while each revive earns the player or team only one point. The first team or player wins the game to reach the specified number of points. Arcade also includes two additional modes: War and War-RPG.
EvoGround Mode
EvoGround Mode is very similar to the game's Arcade Mode. Two teams are pitted against one another in this Mode, which features an infinite number of respawns. The team that accumulates a certain number of kills first wins the game. It features a 4v4 TDM: Warehouse mode and is only playable in a team setting.
Ranks in PUBG Mobile Lite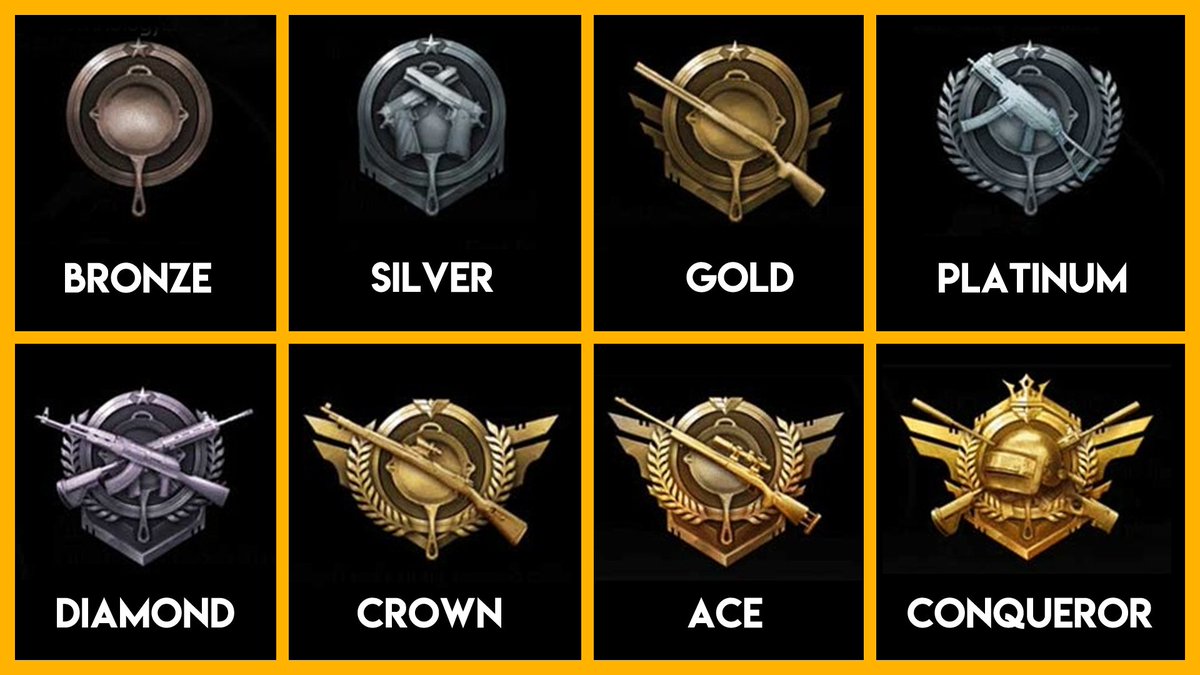 Ranks of PUBG Mobile Lite
As we have discussed in the previous articles, rank plays a vital role in determining what kind of a player you are. PUBG Mobile Lite also has a rank system. To differentiate the skill levels of individual players, it is necessary to create a ranking system that divides them into distinct groups. Additionally, ranks play a significant role in motivating each player to perform well in each match in PUBG MOBILE (LITE). There has to be some incentive for playing hard each match and racking up those kills and chicken dinners.
Special Tiers Rewards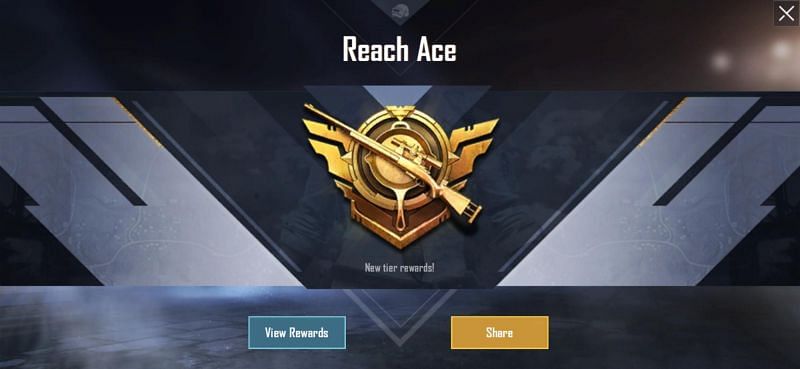 Special Tier Rewards, PUBG Mobile Lite
Rewards are season-specific. They are reset each season, but once earned, they are permanent. When you finish in the top ten in five Gold Tier matches, you're rewarded with a Season-exclusive outfit. When you complete five matches in the Platinum Tier, you will receive some headgear. After five matches in Diamond Tier, you'll receive a free gun skin. When you reach Crown Tier, you receive an Epic team effect as a reward.
When you complete five matches in the Ace rank, you will receive a season-exclusive parachute. Additionally, you'll receive a legendary team effect that your teammates will see when they enter the lobby, as well as an Ace NameTag and PlayerTag. When you reach Conqueror, you receive the Conqueror NameTag, Mythic Team Effect, and Conqueror PlayerTag reward.
Optimized Features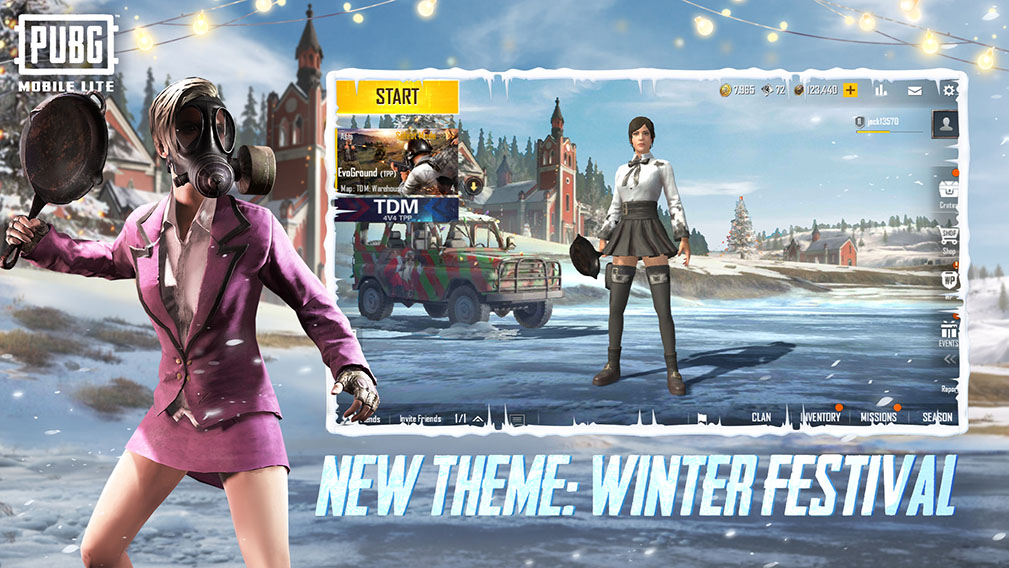 Features, PUBG Mobile Lite
PUBG Mobile Lite features include 'Enhanced Aim Assist,' which simplifies aiming and is optimized for low network connectivity. A feature called the adjustment of the bullet trial ensures a faster bullet speed and eliminates the bullet drop effect.
PUBG Mobile Lite offers Winner Pass instead of Royale Pass. The winner pass provides faster unlocks and rewards for achievements. On PUBG Mobile Lite, the Winner Pass will be valid for one month.
Winner Pass of PUBG Mobile Lite
Winner Pass, PUBG Mobile Lite
As with PUBG Mobile's Royale Pass, PUBG Mobile Lite features a Winner Pass in which players can complete listed missions to earn more WP. They would receive rewards such as emotes, outfits, and weapon skins as a result. By spending 280 BC or 800 BC, you can easily upgrade your pass. By upgrading you can earn additional rewards and various outfits. Additionally, players can earn rewards by completing free Winner Pass missions.
Controls Customization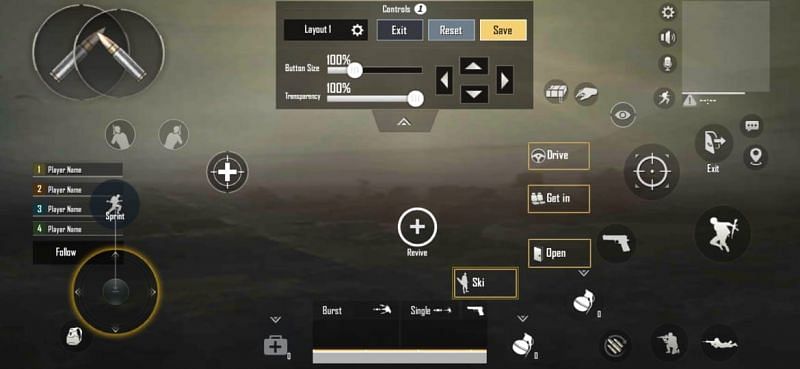 Controls Customization, PUBG Mobile Lite
You can move by utilizing a control stick on the left side of the screen while controlling your aim with your right thumb. With virtual buttons on the right side of the screen, you can aim down sights, fire, go prone, crouch, and access your backpack.
However, you can rearrange and change the size and transparency of the virtual buttons to customize their layout. Additionally, you can save multiple layout presets. Choose the button layout that feels most natural to you to bring your best game to the table.
Additional Features of PUBG Mobile Lite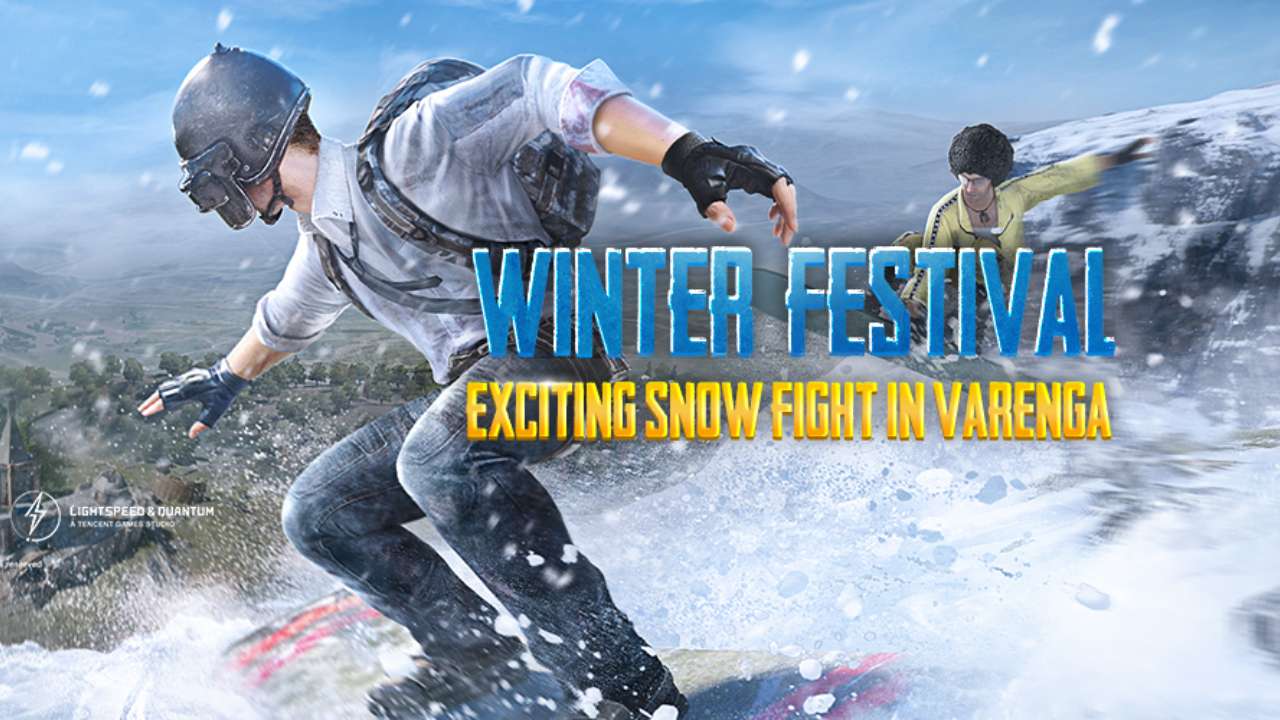 Additional Features of PUBG Mobile Lite
Additionally, PUBG Mobile Lite includes the following features:
The players can use a Room Card to create a custom room with up to 60 players of their choosing.
The shop allows players to purchase parachute skins, unique outfits, weapon skins, and much more in exchange for BC.
PUBG Mobile Lite is highly user friendly, as it comes in 12 different languages that can be used.
Bugs and Issues of PUBG Mobile Lite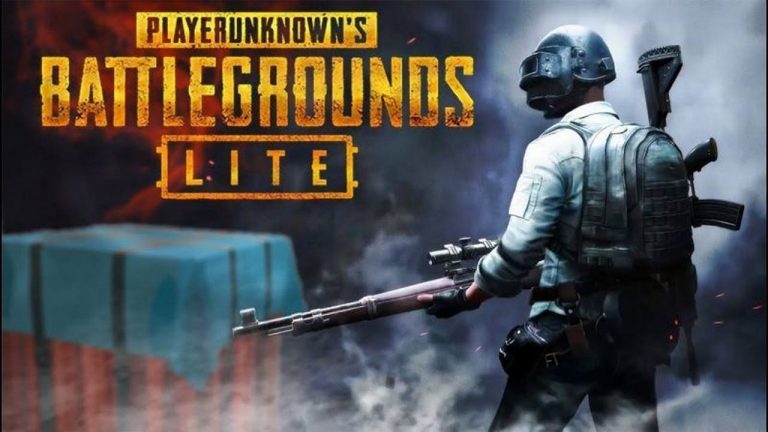 Issues of PUBG Mobile Lite
Following are some of the most disturbing bugs and issues of PUBG Mobile Lite:
One of the most pressing concerns for the majority of players is damage reduction. It is absurdly low, and even well-placed headshots and body shots do not kill the adversary.
Occasionally, you will be unable to move while reloading the gun in the game's final phase.
If availability is reduced, numerous firearms and vehicles.
There is no way to customize the graphics. Perhaps in the next update.
Lack of realism due to the low recoil of the gun. (Try playing Counter-Strike: Global Offensive with an AK47 to learn about recoil.)
Conclusion:
In my opinion, PUBG Mobile Lite is nothing like the original game. It is just a weak version of the game that lacks most of the features of the original game. It was made just for the players and fans that could not install the game on their low-end devices. But PUBG Mobile is not just about playing. It is attached to the emotions of the players. As I have been playing PUBG Mobile for more than a year now. I know that without the smooth graphics and enhanced gameplay there is no point in playing the game. To get the most out of the game we have to utilize some settings. All these essential settings and gameplay experiences are not included in PUBG Mobile Lite. Also, I find the graphics of PUBG Mobile Lite to be disturbing and not up to the mark.
You May Also Be Interested In:
Image Gallery