PUBG Mobile Account Hacked - Here's How To Fix It
Updated: 21 Oct 2021 10:08 pm
PUBG Mobile Legendary Set
Ever had trouble with accessing your account? Here's what to do if your account gets hacked.
Anyone who has played PUBG for an extended period must have encountered hackers at least once. Yes, they are authentic, they exist, and they are utterly incapable of playing a game. This article will discuss how to recover a hacked PUBG account. 
Hackers in PUBG are nothing new. They have existed across all platforms and seasons. However, we would not deny that PUBG has implemented rigorous anti-hacking measures. Typically, we find hackers use aimbots, wallhacks, and speed hacks within the game itself. 
However, the second type of hacker in PUBG Mobile would take over any player's PUBG account. They get control of any active account using spam links. Other unethical methods may exist as well. So, let us get started on how to recover PUBG Mobile hacked account:
PUBG Mobile: Guest Account Recovery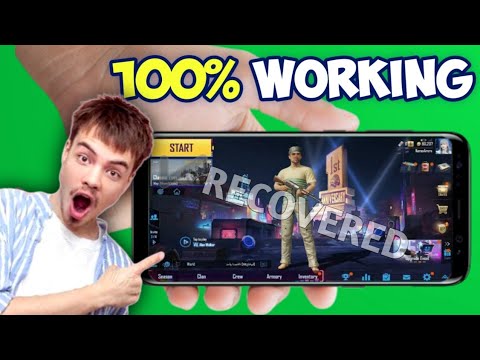 Guest Account Recovery, PUBG Mobile
This account type is mainly used by new players who wish to learn about the game as a beginner. There is no obligation to register or do anything else to play the game, which is very handy for most individuals who want to try or give the game a go. However, the login option is not regarded as secure, as it will keep your account's data on your device. 
Many players began playing the PUBG game with a guest account but then linked it to their Facebook or Google account; they risk losing their account if they lose their device or accidentally wipe out all mobile storage. It is the simplest method for recovering your account.
Steps to Follow:
To begin, launch PUBG Mobile and look for the help icon in the upper right corner of the login screen.
After pressing it, a new window will open with a message symbol.
Click the icon to contact customer service.
PUBG Mobile will request various pieces of information in the conversation, including your in-game ID, user name, device kind, and in-app purchases.
Once they have gathered the essential information, they will respond with your account's status within a few days.
Once you've regained access to the account, please link it to either your Google or Facebook account.
PUBG Mobile: Account Recovery through Social Sites
Account Recovery through Social Sites, PUBG Mobile
Suppose you have a permanent account that has been successfully connected to either your Facebook or Google account, and you still lose access to it. There is no reason to be concerned, as your data is kept on the PUBG server and may be readily retrieved in a matter of seconds. 
As always, you must log in using your credentials, and if you do not remember them, they will provide a link to your respective Google or Facebook account. However, you must ensure that neither of them is deactivated in any way. If anybody has been disabled, please revert it or use the Google account option. You may also utilize the chance to forget your Facebook password if required.
Steps to Follow:
By any chance, your FB or other Social Sites get hacked.
You can log in to your account with the second social site linked.
After logging in, click on the hacked social site and unlink it. 
It takes seven days to unlink an account.
After the unblinking process is complete, your account is safe and out of worry.
PUBG Mobile: Account Recovery through Number and Email
Account Recovery through Number and Email, PUBG Mobile
The most crucial feature of PUBG Mobile that saved my account from being hacked was linking email and mobile numbers. If you have attached your mobile number and email to the game, there is no need to worry, as changing these is not easy. When I lost my account, I had to recover it using my phone number and email. They mailed me the link to change my password so that the hacker could not recover my id. 
Steps to Follow:
Open PUBG Mobile Settings
Link your email and phone number
If you are logged out of your PUBG Mobile, and it says incorrect password.
Press the Forget password option
It will ask you if you want the link by email or phone number.
Select according to your preference
After you receive the mail, change the password
Finally, after changing, you're good to play the game. 
You May Also be Interested In: