[Top 10] PUBG Mobile Best Damage Guns That Are Powerful (And How To Get Them)
Updated: 13 Aug 2022 11:17 pm
Squad, Amazing Scene
Are you wondering what the most powerful weapon of PUBG Mobile are? This guide will discuss all the weapons that deal the most damage in PUBG Mobile. 
PUBG Mobile has dominated the mobile gaming market since its launch in 2018 and continues to soar to new heights. In contrast, the esports scenario is likely to have had a more significant impact on the dynamics of the gaming community.
PUBG Mobile is constantly being studied because it is played by people worldwide (except in nations like India, South Korea, Vietnam, and China, where the game has its variants).
10. Groza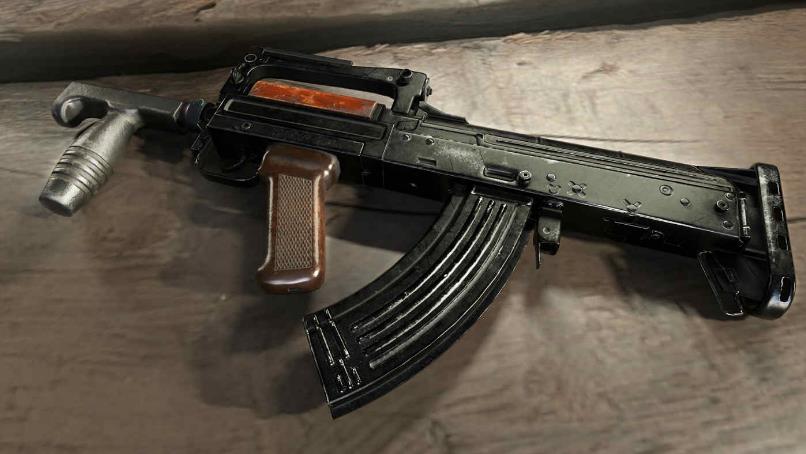 In PUBG Mobile, the Groza is a gun that can only be obtained by airdrop. This beast, at close range, has the power to turn matches around in a matter of seconds. When used in conjunction with a red dot or holographic sight, the Groza can deal massive damage to any foes within range. However, because of the Groza's tremendous recoil, it can be difficult for players to control. The only option for a muzzle device is a suppressor.
What Makes Groza Great?
Massive damage
Tremendous recoil
Beast at close range
How to Get: https://www.youtube.com/watch?v=7mzQTMV4W0s
Groza Details: https://cdn.realsport101.com/images/ncavvykf/realsport-production/7a1c757027fca97a572e2ef111af262b6014557f-500x304.jpg?rect=0,0,500,303&w=328&h=199&auto=format
9. AKM
This weapon was designed in 1959 as a replacement for the AK47 by the Soviets. One of the most popular weapons in PUBG Mobile is the AK-47. Because of the AKM's high damage, it quickly becomes a sought-after weapon in the early stages of combat.
With a red dot or a 6x scope, the weapon can be configured for single-shot or automatic fire. The AKM, like the Groza, does not have a foregrip. An excellent muzzle can be found in the compensator.
What Makes AKM Great?
Most popular weapons
High damage
6x scope
How to Get: https://www.youtube.com/watch?v=QXj2jN0AMCU
AKM Details: https://static-01.daraz.pk/p/8ceaa79464c539d1fad8a153eb8266d6.jpg
8. Beryl M762
The Beryl M762 was added to the game a few upgrades after its release. Now, it's an essential piece of equipment for any competitive player.
PUBG Mobile's Beryl M762 is a 7.62 mm automatic assault rifle that can be customized with all available attachments. The red dot sight and 2x/3x scopes and a vertical foregrip for short and medium-range sprays work well with the weapon's heavy recoil.
What Makes Beryl M762 Great?
7.62 mm
2x/3x scopes
Heavy recoil
How to Get: https://www.youtube.com/watch?v=4paldFnIyLE
Beryl M762 Details: https://www.pcquest.com/wp-content/uploads/2020/08/b7zcpjo69ti01.jpg
7. MK 47
In PUBG Mobile, the MK47 is the most underappreciated weapon. Most gamers prefer automatic assault rifles to burst-fire assault rifles worldwide.
MK 47's single-tap long-range shots can be lethal. The first three burst shots as headshots can knock down an adversary in close range. Several different attachments are compatible with this weapon.
What Makes MK 47 Great?
Single-tap long-range shots
Three burst shots
How to Get: https://www.youtube.com/watch?v=vxm4tgDzI6s
MK 47 Details: https://i.pinimg.com/736x/98/7a/c4/987ac49dbe975b81cdd08262cc1e4e90.jpg
6. Scar L
The Scar L is a well-known weapon in the game's arsenal. This gun is a favorite among PUBG Mobile players due to its minimal recoil, laser-like sprays, and penchant for connecting with headshots.
The combination of red dots for short-range sprays and a 3x scope for long-range sprays makes this weapon terrifying. The Scar L can be outfitted with every piece of available equipment. However, this varies from player to player.
What Makes Scar L Great?
A well-known weapon
Minimal recoil
Long-range sprays
How to Get: https://www.youtube.com/watch?v=5uxM4voIrrM
Scar L Details: https://zilliongamer.com/uploads/pubg-mobile/weapon/type/ar/scar-l/skin/blue-dimension-scar-l-big.jpg
5. M249
In terms of subtlety, the M249 falls short. It can destroy a car in a couple of seconds with a 100-round clip of 5.56mm bullets. Here, it's all about shooting and hoping for the best, and it's straightforward to score at short and medium range. However, even if you only have 100 ammo (which you'll get), it's worth running because it's so much fun to shoot.
What Makes M249 Great?
Capable of destroying a car
100-round clip of 5.56mm bullets
Fun to shoot
How to Get: https://www.youtube.com/watch?v=Zncu1O9OPY8
M249 Details: https://esportsku.com/wp-content/uploads/2020/07/m249.jpg
4. Kar98k
Despite its superior raw damage output, the Kar98k's bolt action design makes it challenging to hit several targets quickly. Headshots are essential since they allow you to take out any enemy with a level 1 or 2 helmets in the blink of an eye. The Kar98k may be made into one of the most devastating weapons in the game by fitting it with a high-quality scope.
What Makes Kar98k Great?
Superior raw damage output
Most devastating weapon
High-quality scope
How to Get: https://www.youtube.com/watch?v=GxIpfFoEgIg
Kar98k Details: https://zilliongamer.com/uploads/pubg-mobile/weapon/type/sr/kar98k/skin/rainbow-shot-kar98k.jpg
3. S686
The S686's dual barrels make it an excellent single weapon. At close range, your opponents will have no chance, but you'll lose the fight if you run into two or more opponents simultaneously. You must be sure of your aim when utilizing this because one missed shot could bring doom. The S12K is a better bet when it comes to safety.
What Makes S686 Great?
An excellent single weapon
Could bring doom
A better bet when it comes to safety
How to Get: https://www.youtube.com/watch?v=vUbARdClR80
S686 Details: https://staticg.sportskeeda.com/editor/2020/06/d7139-15917714736854-800.jpg
2. M16A4
With an 8x scope on an M16, some claim it is the best sniper rifle in the game, despite being an AR. When the 1.0 update came out, and the Xbox One launch version came out, that was probably more accurate than reality for a while. Several of the metrics have been altered, and it can no longer carry an 8x. This is still an excellent choice if you've got a quick trigger finger. You either love or despise the burst mode of this gun, but there's no denying how potent it is in single-shot mode.
What Makes M16A4 Great?
8x scope
Best sniper rifle
Excellent burst mode of this gun
How to Get: https://www.youtube.com/watch?v=nmGSSPF4Q8o
M16A4 Details: https://zilliongamer.com/uploads/pubg-mobile/weapon/type/ar/m16a4/skin/m16a4-galaxy.jpg
1. S12K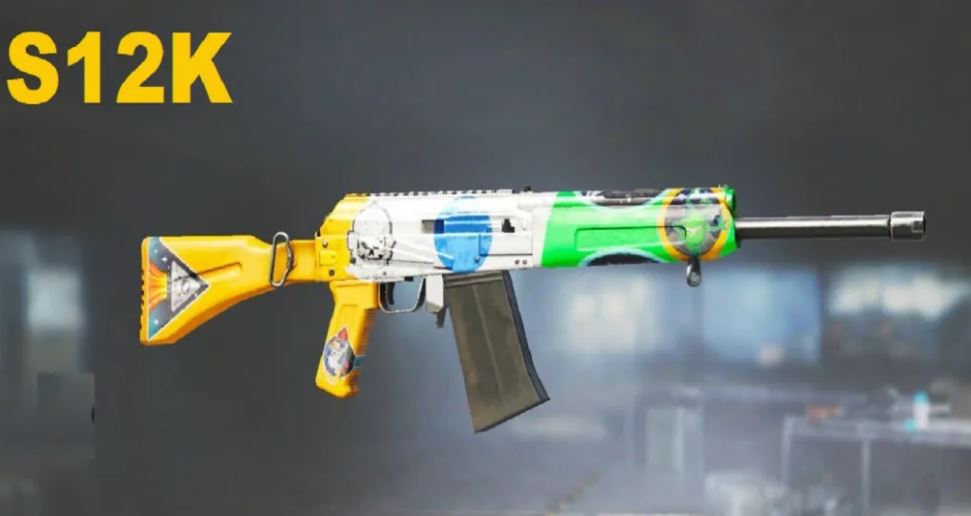 The S12K is your best friend if you're playing in a city. To make the damage worse, anyone foolish enough to get within 15 yards of you will be instantaneously knocked down by this shotgun's incredible rate of fire and devastating damage. Even in open spaces, this weapon is ineffective unless you can procure a more extended magazine.
What Makes S12K Great?
Great damage 
Shotgun's incredible rate of fire
Longer magazine
How to Get: https://www.youtube.com/watch?v=Y7j_ILwLG8Y
S12K Details: https://www.pinpng.com/pngs/m/140-1405300_s12k-s12k-pubg-png-transparent-png.png
You May Also be Interested In: