Top 12 Games Like Sea of Thieves (Games Better Than Sea of Thieves In Their Own Way): Page 4 of 12
Updated: 07 Jan 2019 4:04 am
9. The Pirate: Caribbean Hunt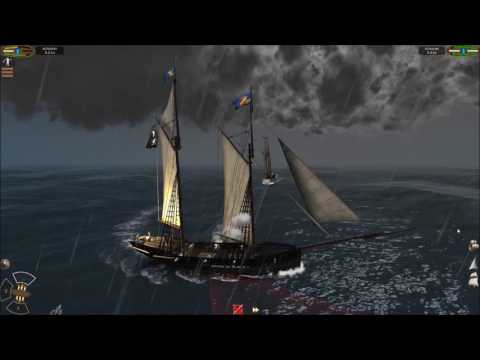 Let's Play video of Pirate: Caribbean Hunt gameplay. 
It is time once again to broadside enemy ships in the Caribbean. Join the naval battles as a swashbuckling pirate and literally take the wheel and control of your ship. Caribbean Hunt allows players to steer with an onscreen helm, giving them maximum control during an intense cannon battle. Choose from twenty different ship types as you build your fleet to an infinite size. Watch as your battles go from day to night and you build up your captain skills. It won't be long before you are the Crimson King.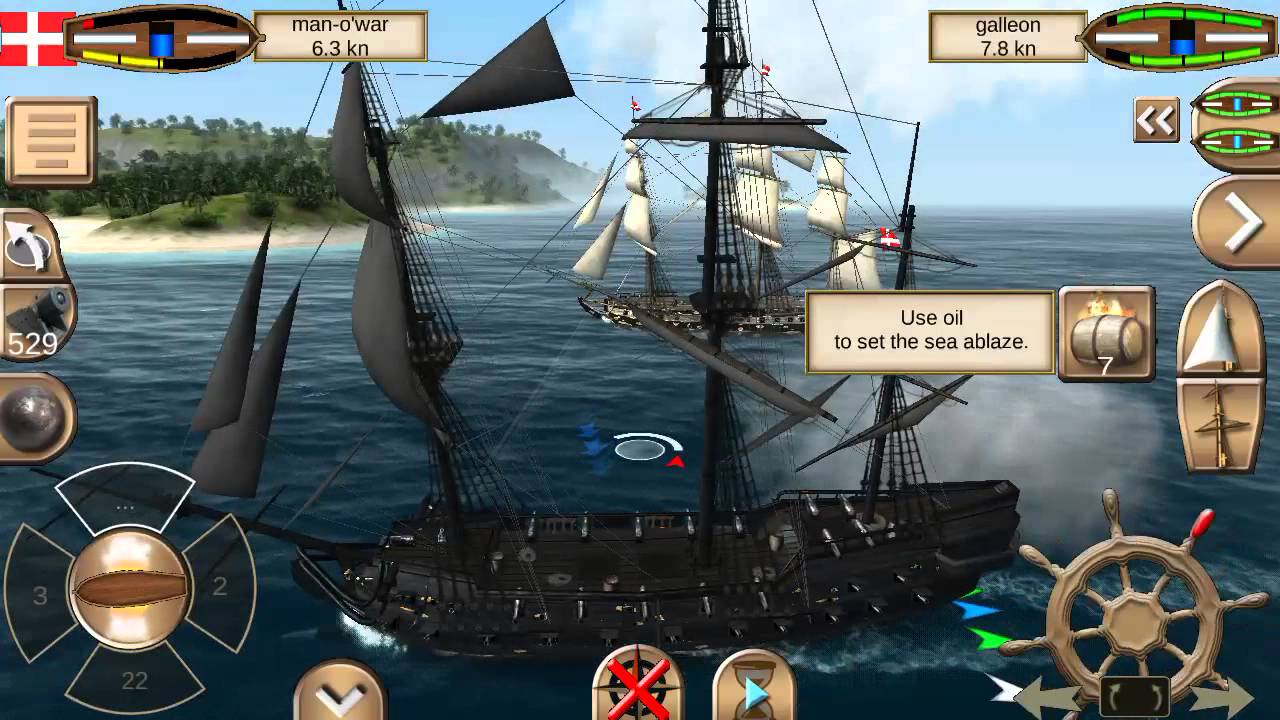 Notice the manual steering wheel in the lower right corner.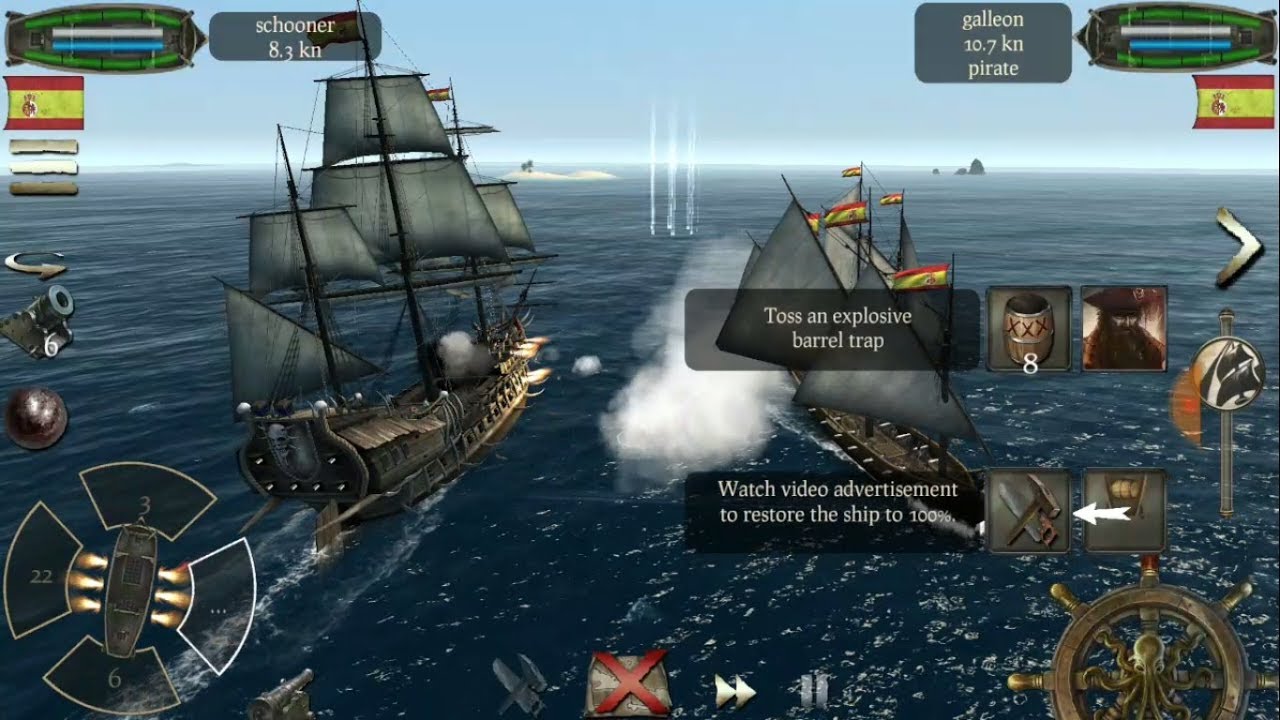 The steering wheel is even customizable.