What is Sea of Thieves All About?
Updated: 08 Dec 2016 10:37 pm
Ever since Rare unveiled Sea of Thieves at Microsoft's E3 2016 press conference speculation has been running wild. Not much has been officially outed other than a few game-play videos.
Pirates? Like AC Black Flag?
No, not remotely. Unlike other games that have previously dealt with pirates, Sea of Thieves, based on new gameplay footage actually embraces the spirit of being a pirate.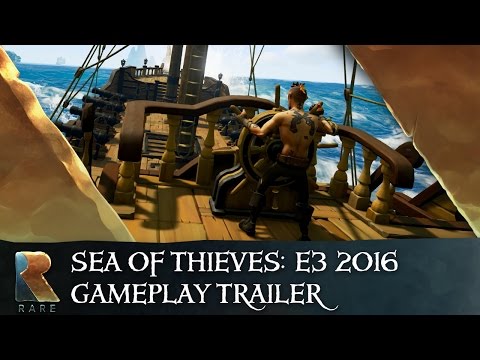 While many games before have attempted to capture the pirate experience, Sea of Thieves does not simply rely on side quests and exploration or even naval combat. Instead, it focuses on the activities like Buying your own ship, building your crew, controlling every aspect of sailing and even things like making your enemies "walk the plank".
It is an MMO like destiny
Sea of thieves, according to Rare is a Shared World Adventure Game. According to various sources, it will be entirely seamless (no Destiny planet-hopping here),and according to Chapman (the Lead Designer), the world will have different regions with different feels, just like the classic Caribbean.
Live the life of a pirate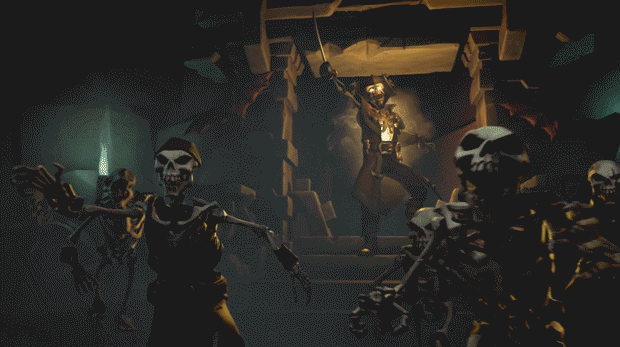 Find and explore dangerous places filled with untold treasures and other Valuable loot.
According to Chapman, NPC's will only be found on land and Ships can only be sailed by players. And unlike most games, there will be no classes/RPG skills, as every crew will depend on their skills and teamwork to survive.
A player may take on the role of a spotter, cannon user or whatever role he/she is good at or loves to play. Everyone plays a vital role in order to survive against skeletons, pirate ghosts, sea serpents and Kraken.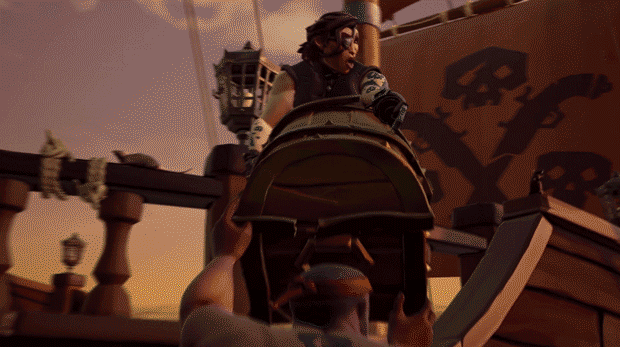 "Kraken!!!!" And all hell breaks loose.
Sea of thieves will most probably provide the best complete pirate experience to date. From the endless ocean to bustling trade ports, every player will have a unique story to tell. The bright and sharp design and flexible gameplay will make Sea of Thieves one of 2017's breakout hits.
Sea of Thieves developer, Rare's former projects includes GoldenEye 007, Donkey Kong Country and Banjo-Kazooie. For more info on Sea of Thieves, visit Rare's Official Website.
You may also be interested in:
Hunt Horrors Of The Gilded Age: Now Open For Beta
Top 10 Most Anticipated Adventure Games Coming In 2017
10 Adventure RPG Games You'll Love