[Top 10] Best Third Person Shooters in the World Today
Updated: 01 Jul 2021 4:41 pm
Because FPS isn't the only point of view.
15. Remnant: From the Ashes (PC, XBOX One, PS4)
Remnant Gameplay
The world has been overrun by bloodthirsty monsters and it's up to you to fight your way through the hordes of enemies and bosses to defeat monsters. Rebuild, reforge, and retake the world with just the palm of your hands.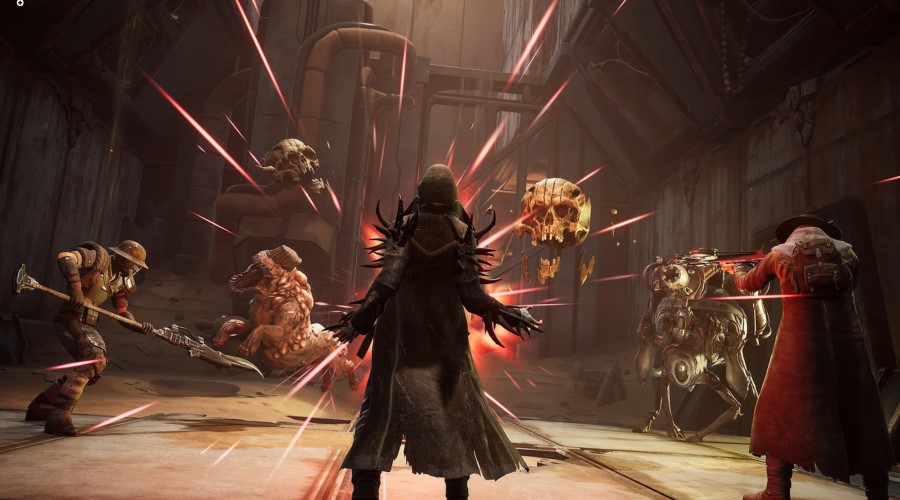 End of the World: They don't seem all that friendly...
14. Mafia 2 (PC, XBOX One, PS4)
Mafia 2 Gameplay
Play as Vito Scaletta, a man making it big in the world of the Mafia in Empire Bay. Along with your friend Joe, climb the social ladder until you become the greatest Mafioso that ever lived.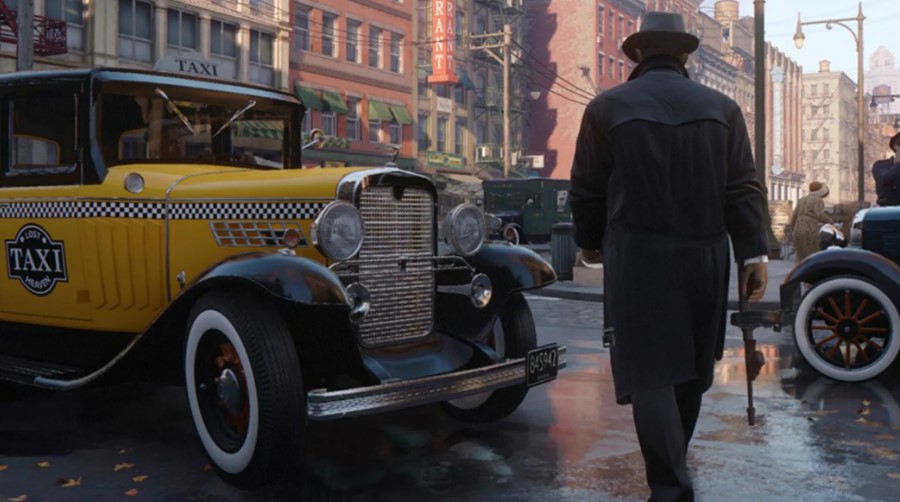 Make your Mark: Get the job done and leave no evidence behind.
13. Tom Clancy's Ghost Recon® Wildlands (PC, XBOX One, PS4)
Wildlands Gameplay
Grab your friends and take out the largest drug cartel in all of Bolivia. Customize your playstyle, whether it's up-close combat or sniping, and explore the landscapes of the Wildlands.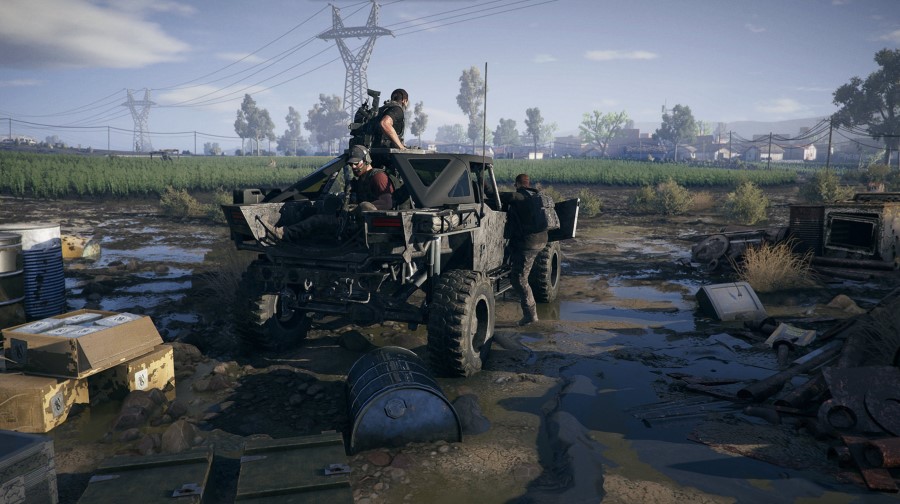 Open Season: Crack open a cold one and taken on enemies with friends.
12. Warhammer 40,000: Space Marine (PC, XBOX 360, PS3)
Warhammer Gameplay
You are Captain Titus, a seasoned veteran going up against the Orks, a horde that has invaded the Imperial Forge World to take a hold of the war machines. Grab your gun, your team, and battle it out against the lurking evil within the shadows.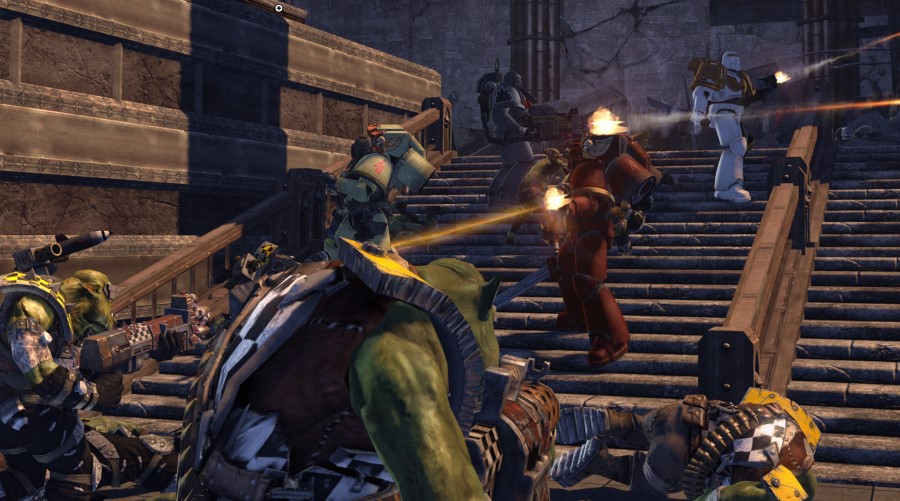 We fight as One: Killing Orks is always better with friends.
11. The Division 2 (PC, XBOX One, PS4, Stadia)
The Division 2 Gameplay
Set several months after the events of the first installment, fight in the civil war between the survivors and the marauders. Create your own Division, explore the open world, and collect special merch to become one of the most fearsome territories in D.C.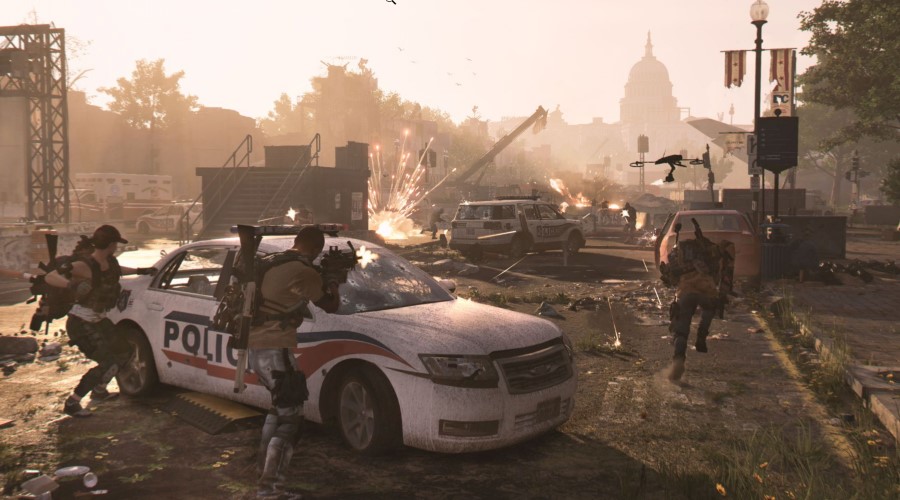 Full out war: Shoot, kill, and create the best faction the Division has ever seen.
10. Uncharted 4 (PS4)
Uncharted 4 Gameplay
The final installment in the Uncharted series, Nathan Drake goes on one last adventure with his brother, Sam, to finish what they started. As old friends and new ones appear, Nathan must figure out who he can trust and who has hidden agendas.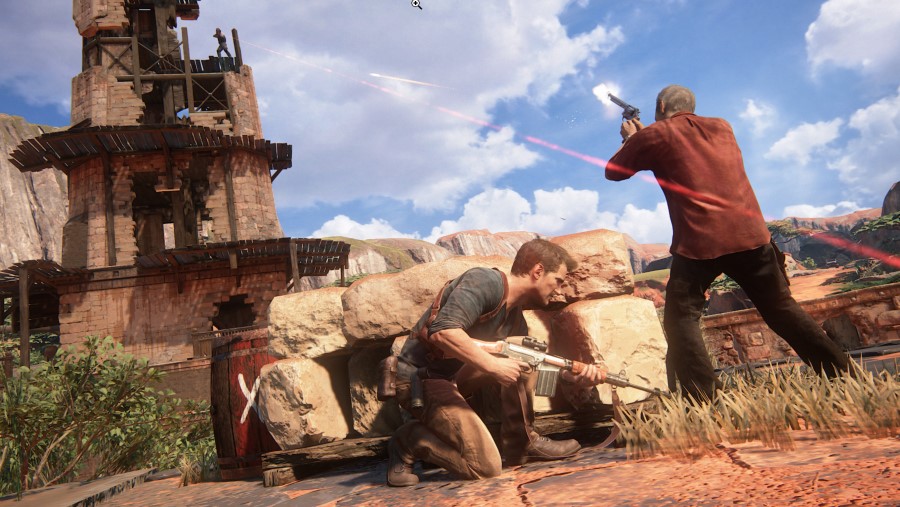 Nathan's Final Act: Why can't treasure hunting be easy?
9. GTAV (PC, XBOX One, PS4)
GTA V gameplay
Forced to do heists, this trio of characters find themselves in a desperate situation in order to pay back a debt. They must shoot, kill, grab whatever they can, and get the job done. But if you're not a story mode type, check out multiplayer and mods created by the community to personalize your own experience.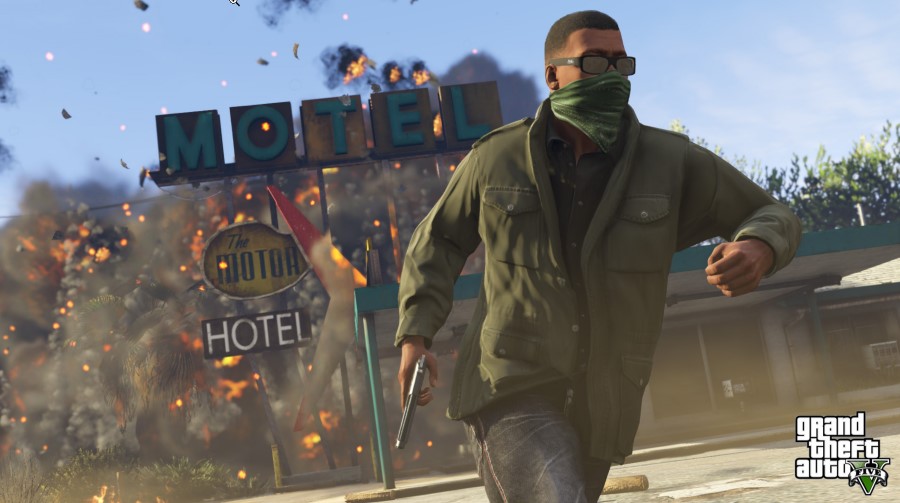 Man on a Mission: If you're gonna get out, go out with a blast. 
8. Star Wars: Battlefront II (PC, XBOX One, PS4)
Star Wars: Battlefront II gameplay
Jump in on this Star Wars journey for the ages by playing as multiple characters from across the Star Wars legacy. Play either an original story mode or battle it out on multiplayer with new weapons in new locations. Become the Jedi you were meant to be or fall to the dark side.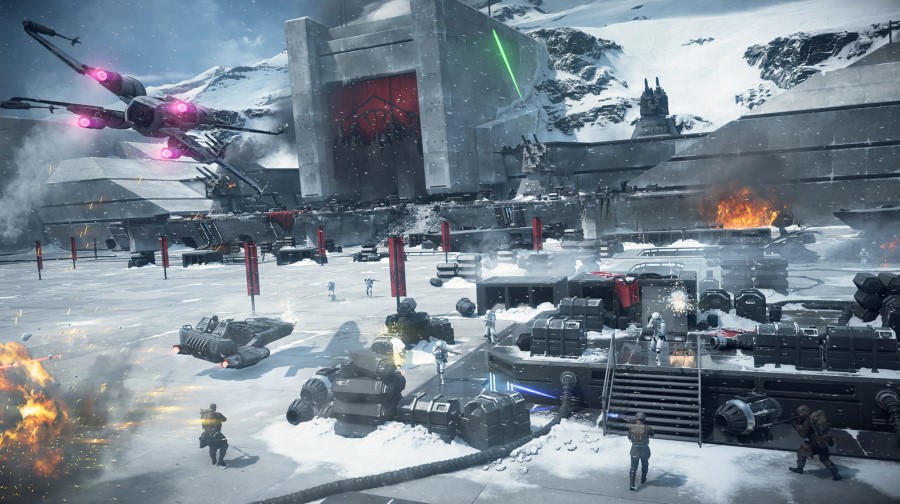 The Empire Strikes: The Jedi's are gonna have a handful with this battle.
7. Tomb Raider (PC, PS4, XBOX One, Stadia)
Tomb Raider Gameplay
Play as the legendary Laura Croft and find the lost kingdom of Yamatai in her first mission ever. Fight against enemies, zipline your way into danger, and unlock the secrets of this lost, hidden world.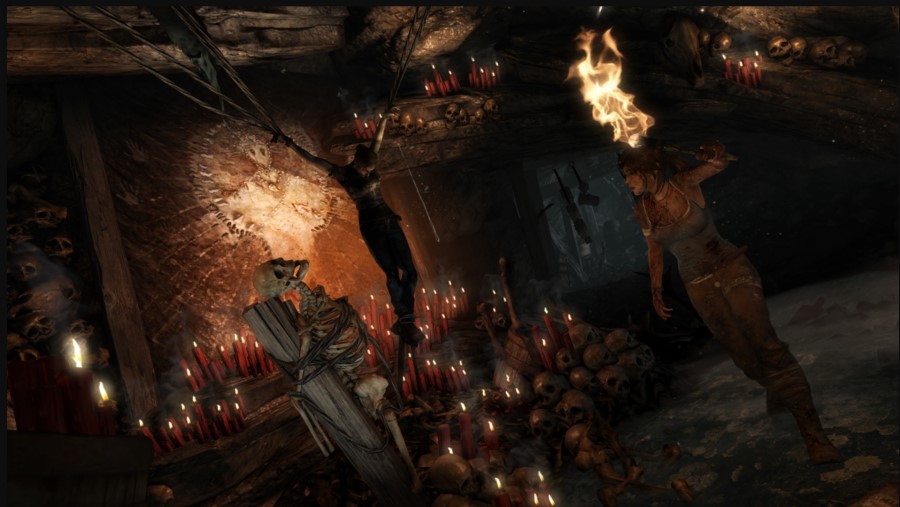 Hidden Treasures: This doesn't seem like the kind of reward she was expecting. 
6. Resident Evil 2 Remake (PC, PS4, XBOX One)
Resident Evil 2 Remake Gameplay
Kill as many zombies as you can by playing the remake of this classic game of the '90s.  Whether you want to start out fresh as the newest recruit, Leon Kennedy, or play as college student Claire Redfield in a city torn apart by zombies.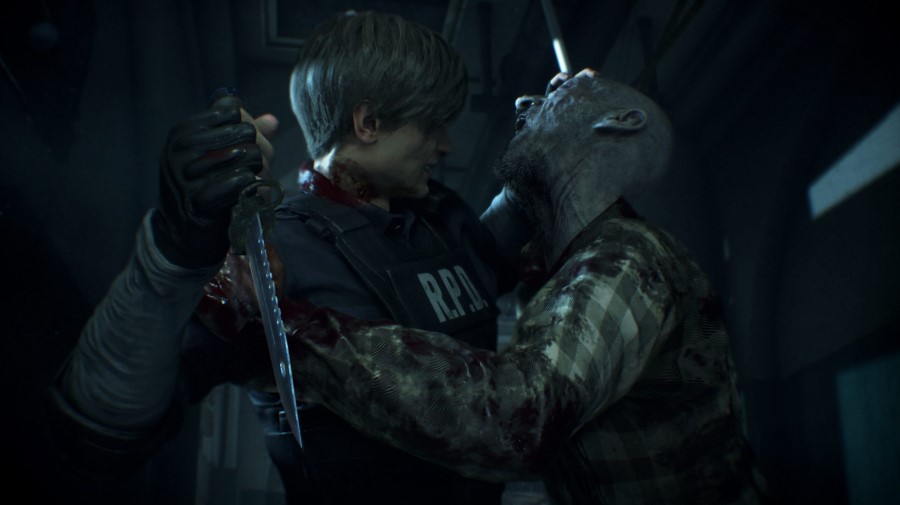 Clingy Zombie: Looks like this zombie doesn't know anything about personal space.
5. Gears of War 4 (PC, XBOX One)
Gears of War 4 Gameplay
Set 25 years after the events of Gears 3, you play as JD Fenix, a young deserter trying to find his own path. However, when the Swarm takes over and starts attacking your home, you and your friends must fight your way through until you achieve freedom.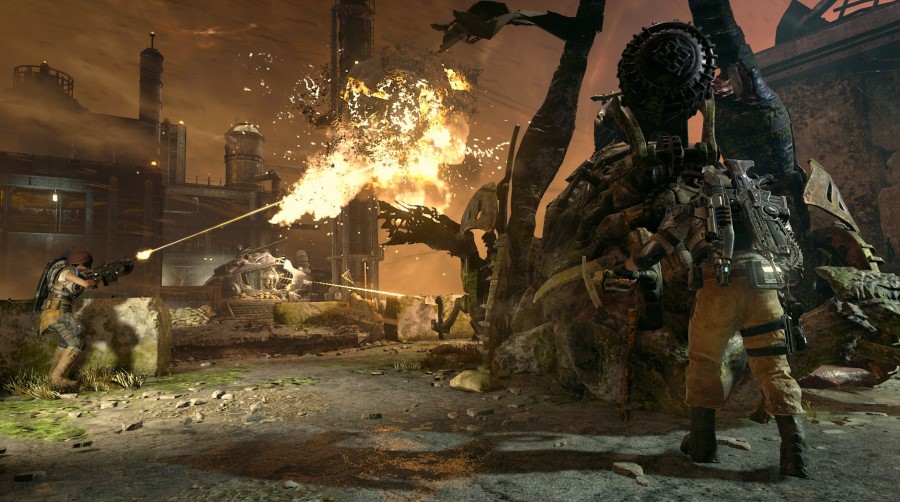 Guns Blazing: You just cannot ignore the gun full of fire. You simply can't.
4. Mass Effect (PC, XBOX One, PS4, IOS, Android)
Mass Effect Gameplay
Play as Commander Shepard and fight against Saren and his army across the galaxy. But if the commander isn't your style, customize your own main character to your liking.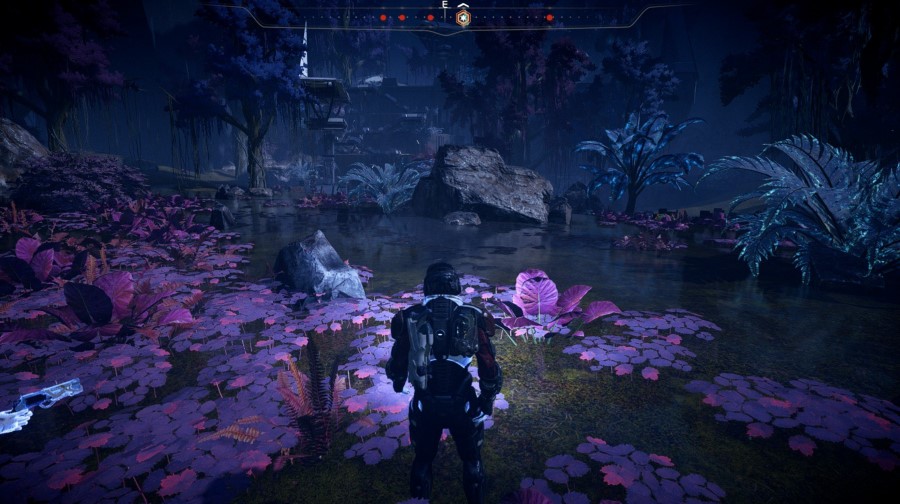 More than Carnage: There can be beauty in war, too.
3. Dead Space (PC, PS3, XBOX 360)
Dead Space Gameplay
When a ship goes down in deep, dark space, an engineer is tasked with figuring out the issue. But once he encounters creatures of the dark known as the Necromorphs, his job suddenly turns into a mission to survive.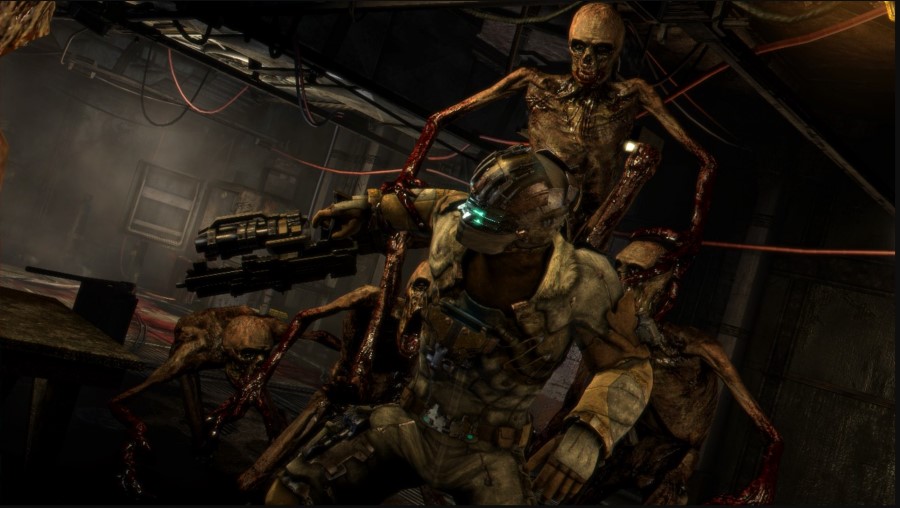 Run: Wouldn't want to get close to these creatures of the dark.
2. Hitman (PC, XBOX One, PS4, Stadia)
Hitman Gameplay
Become the master assassin and travel around the world to finish whatever missions come your way. Whether it's by poison, guns, swords, or golf balls, your only job is to kill whomever the client wants.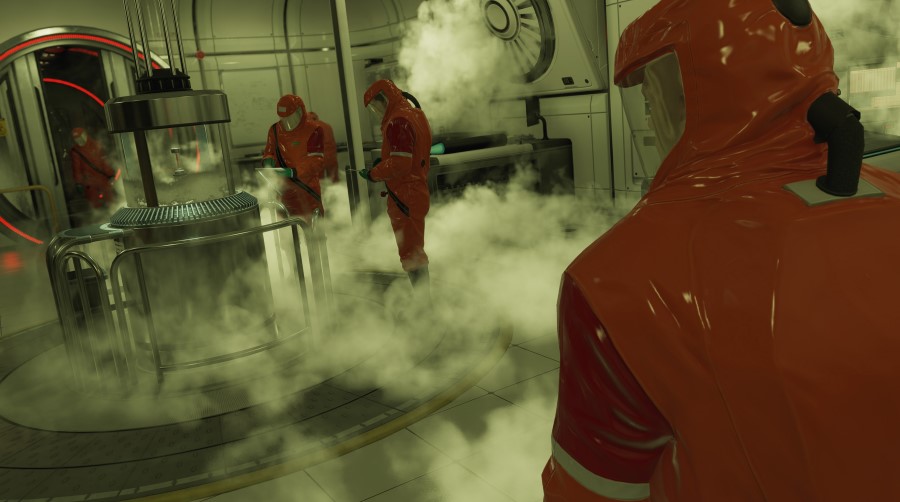 The Ultimate Assassin: These guys have no idea whether or not this is a friend or a foe.
1. Max Payne 3 (PC, XBOX 360, PS3)
Max Payne 3 Gameplay
Travel to Brazil and protect the family of wealthy real estate mogul, Rodrigo Branco while trying to escape your long, troubled past. But when a mission gets out of his control, he must figure out the difference between the truth and the hidden lies.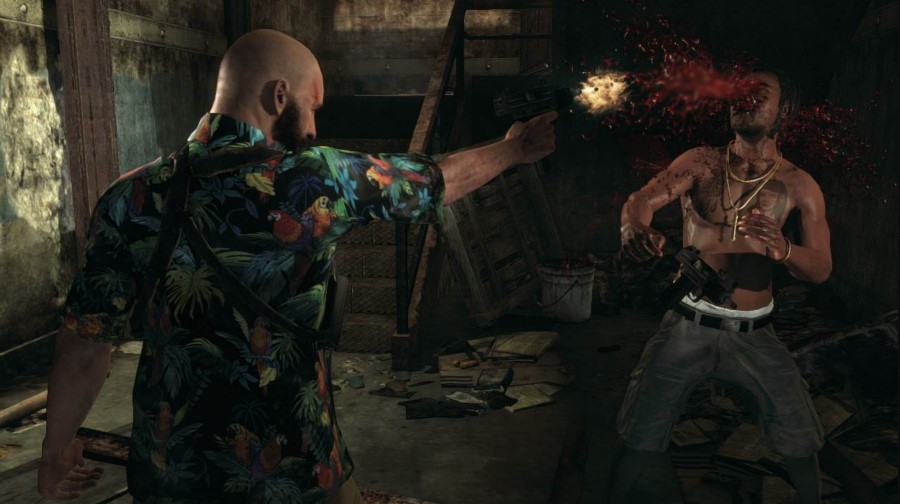 One-Shot: You can't miss if they're right in front of your gun. 
You may also be interested in:
Image Gallery