Top 25 Best Horror Movies 2017, Ranked Good To Best
Updated: 04 Jan 2019 9:54 pm
What horrors did 2017 bring us?
Let's Countdown The Best Horror Movies of 2017
25. Mayhem
Mayhem Official Trailer
An office building is overrun with an airborne virus that makes everyone go crazy and drop their inhibitions. Basic instincts like fighting and sex take over. Starring Steven Yeun and
Samara Weaving.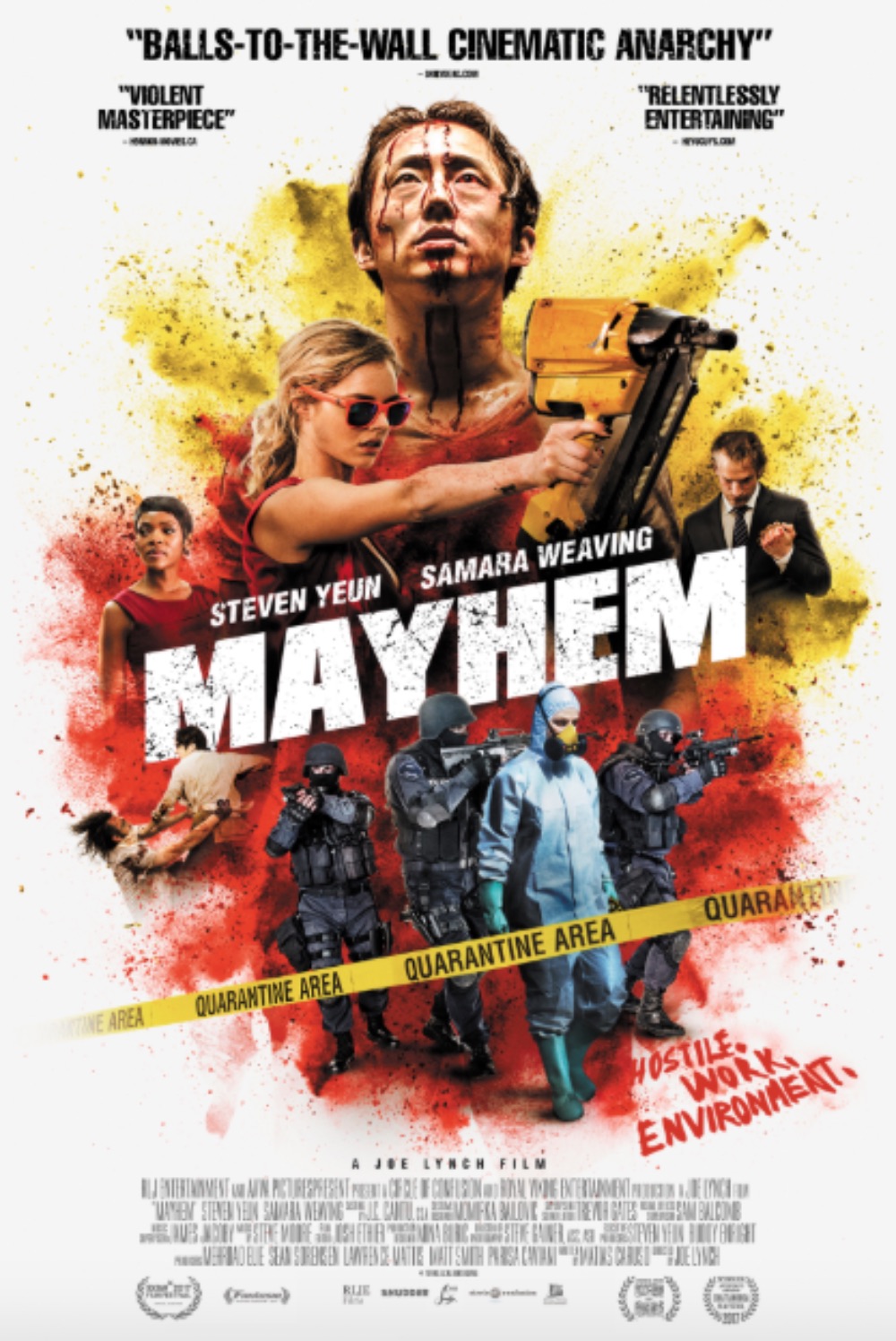 -This is not the typical office workday
24. The Bar
The Bar Official Trailer
When two murders happen in a busy bar in downtown Madrid, all hell breaks loose. In trying to solve what happened, everyone turns on each other in this horror flick directed by Álex de la Iglesia.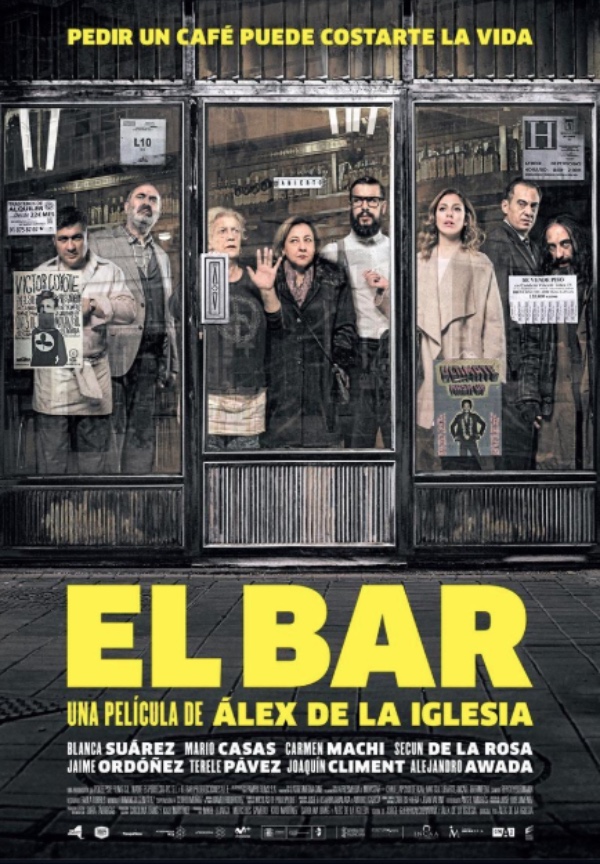 -Can I go drink at home now?
23. The Mimic
The Mimic Official Trailer
A supernatural voice misleads a child in this Korean Horror. The Jangsan Tiger is the myth that is central to this story. Don't believe what you hear.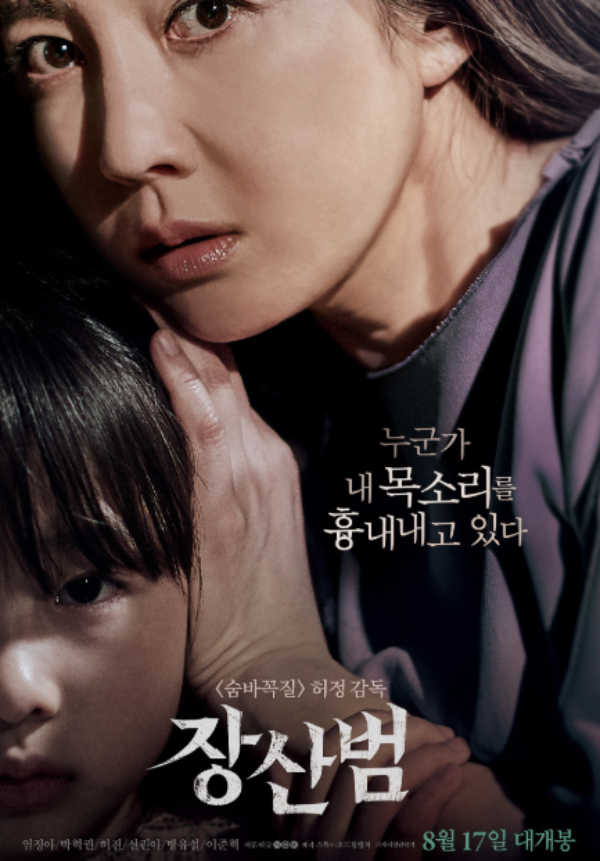 -This is based on a Korean urban legend.  
22. The Limehouse Golem
The Limehouse Golem Official Trailer
In this thriller, an unsolved series of murders takes place in Victorian London. Can you figure out who the mysterious golem is before the end?  Stars Bill Nighy and Olivia Cooke.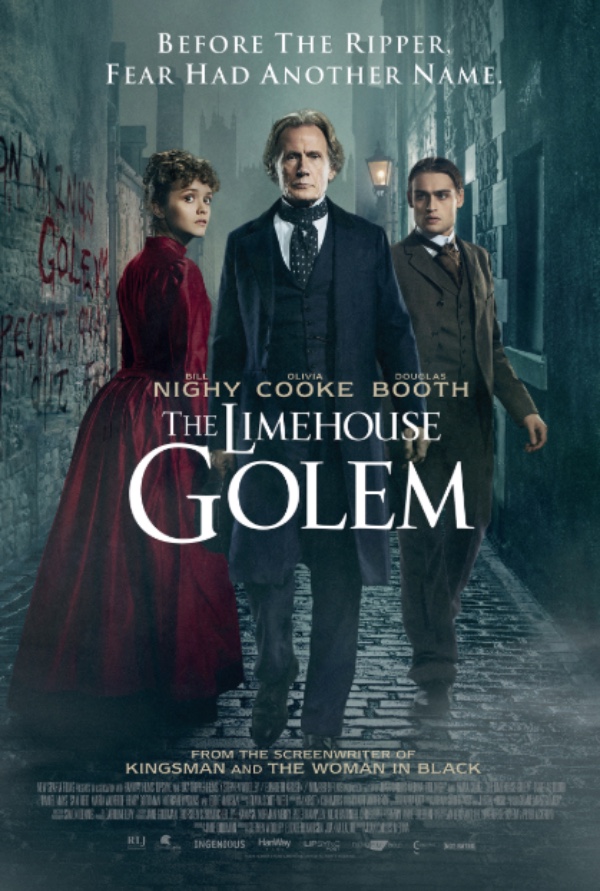 -Who will be the golem?
21. 1922
1922 Official Trailer
When a rural farmer conflicts with his wife, he makes the decision to murder her in order to solve his problems. But this is a Stephen King short story, so you know it doesn't end there. After you open Pandora's Box, you can't close it, and the farmer learns this the hard way in this film.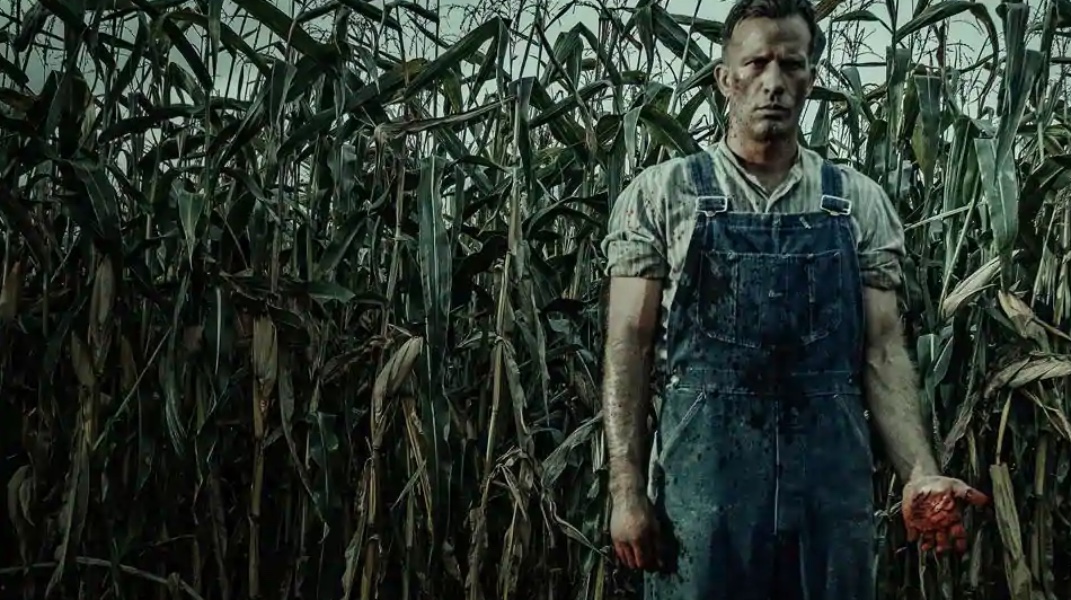 -I should've stuck with being a farmer.
20. The Ritual
The Ritual Official Trailer
After the tragic murder of a friend, a group of men go backpacking in the woods together to pay their respects. But during the trip, they end up encountering something very unexpected. This film accomplishes the creepy vibe you get when walking in around in the depths of a forest.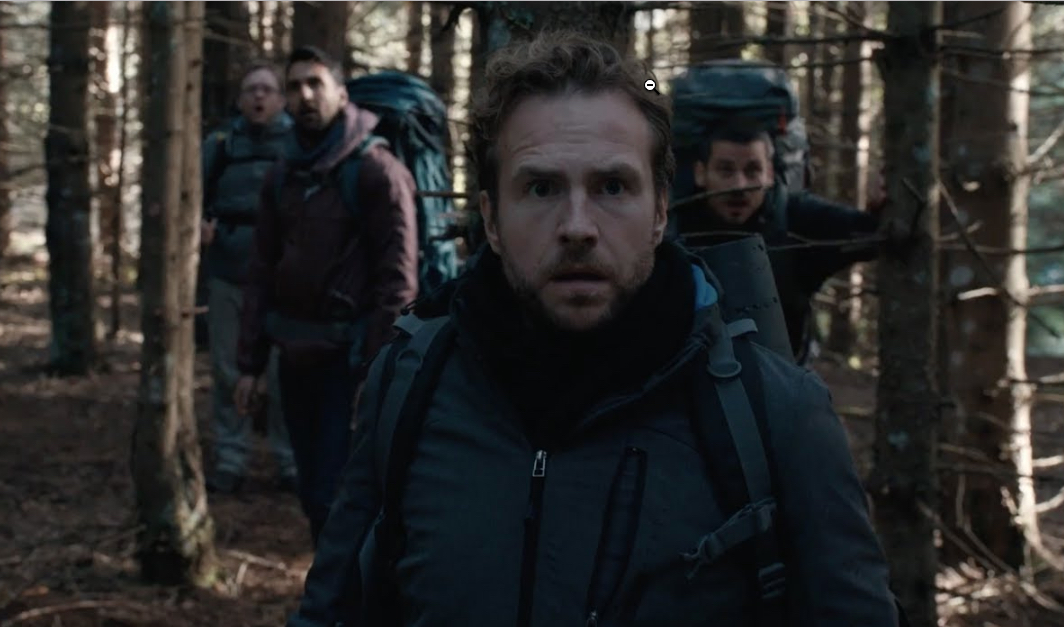 - "hears stick break"
19. The Babysitter
The Babysitter Official Trailer
This movie has a great premise: What does your babysitter get up to after she puts you in bed? In this case, it's human sacrifice. This horror comedy stars Judah Lewis and Samara Weaving.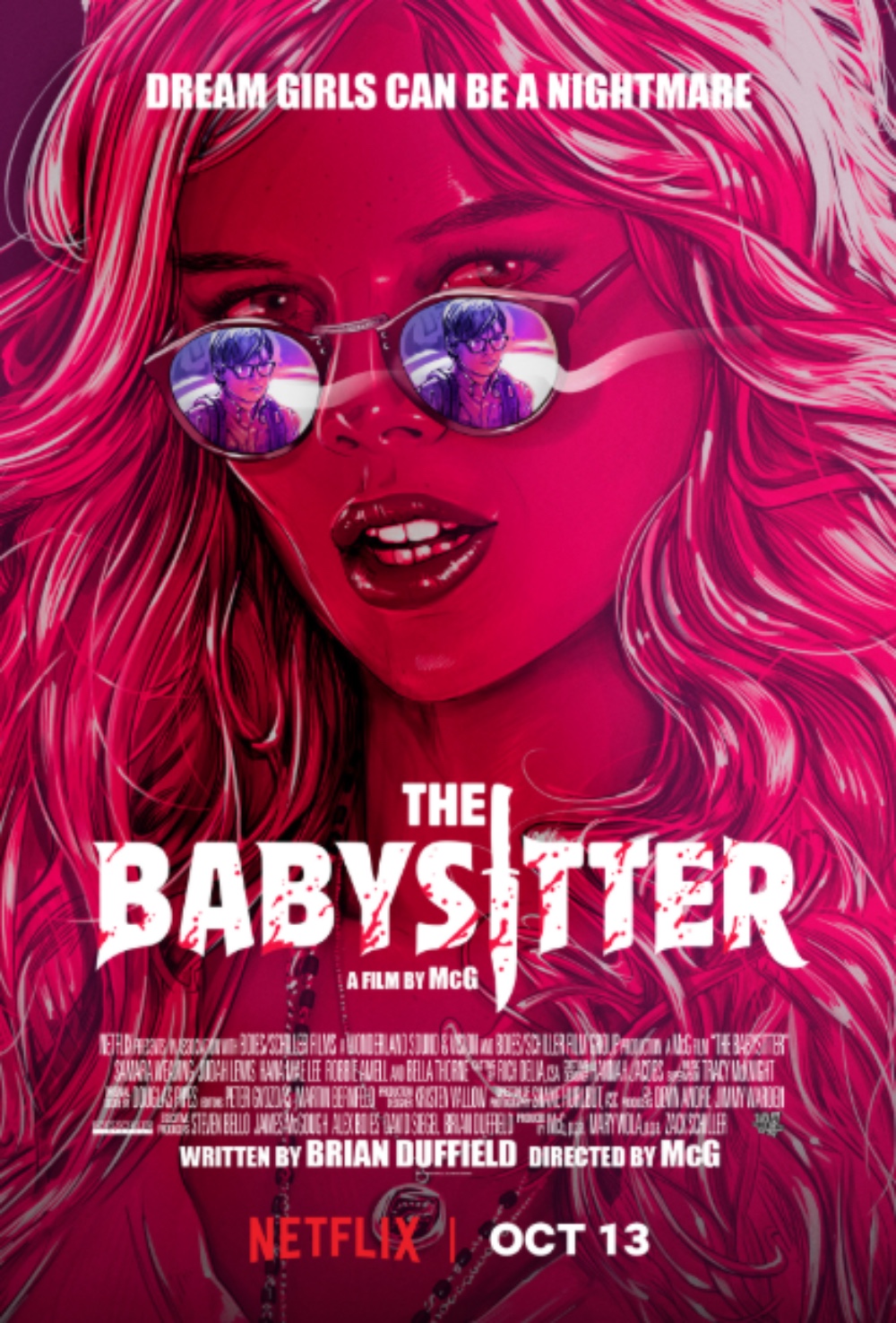 -This movie has plenty of plot
18. Cargo
Cargo Official Trailer
In this refreshing take on a zombie movie, a father tries to protect a child after a virus kills most the people on earth. The virus is zombie-like as it takes over your body in just 48 hours. Martin Freeman stars as the father in the movie.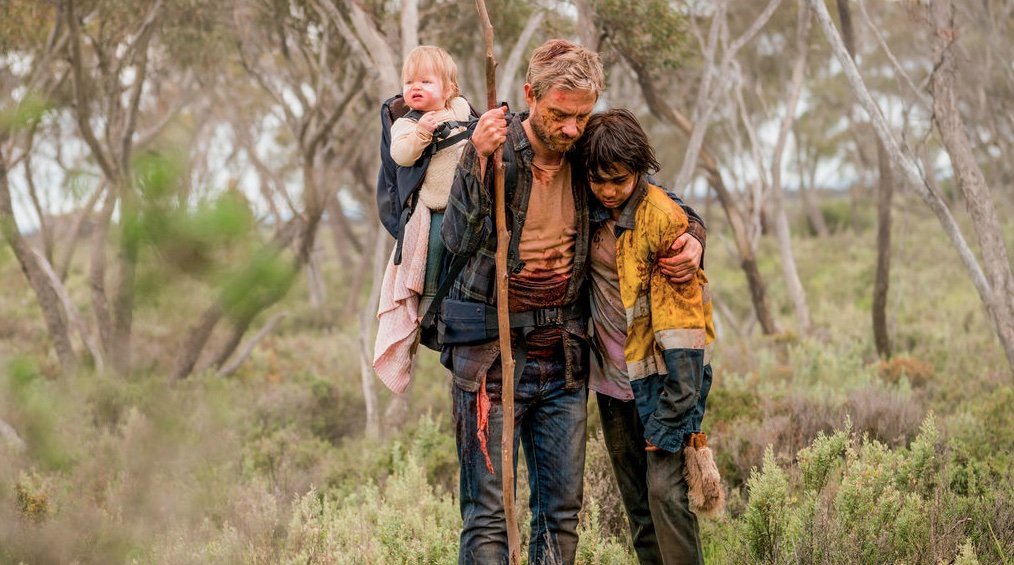 -In a zombie apocalypse, you'd think you wouldn't want much cargo
17. Revenge
Revenge Official Trailer
This is a revenge movie(obviously) of the best kind. When three married men head for their annual hunting trip, one of them invites his mistress to come along. When the other men become abusive towards her, the movie begins its wild ride that isn't over until the mistress gets her revenge.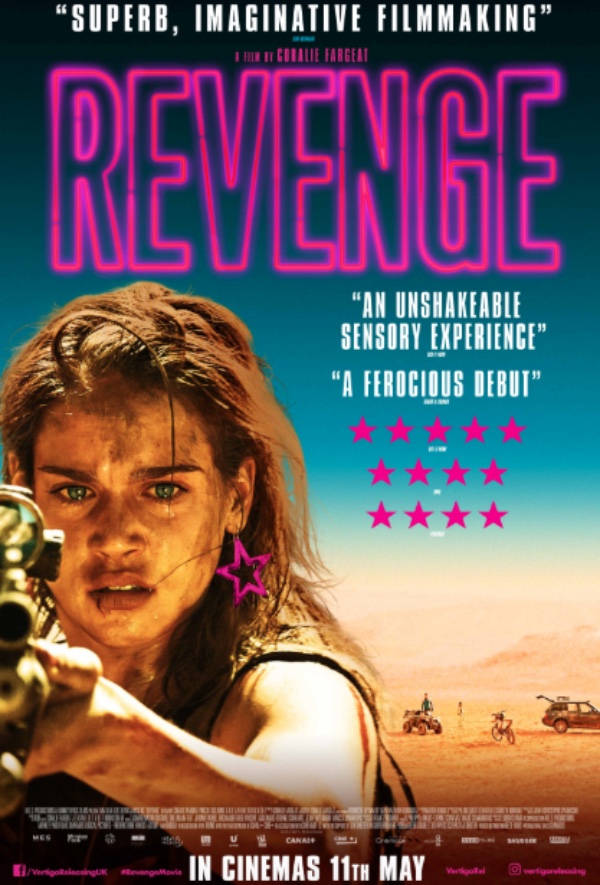 -I wouldn't mess with her
16. It Comes at Night
This is an A24 movie, which means that it probably won't be what you expect the first time you watch it. This thriller involves a family that lives in seclusion due to some outside danger that only comes out at night. Joel Edgerton stars in this movie that will keep you guessing even after it's over.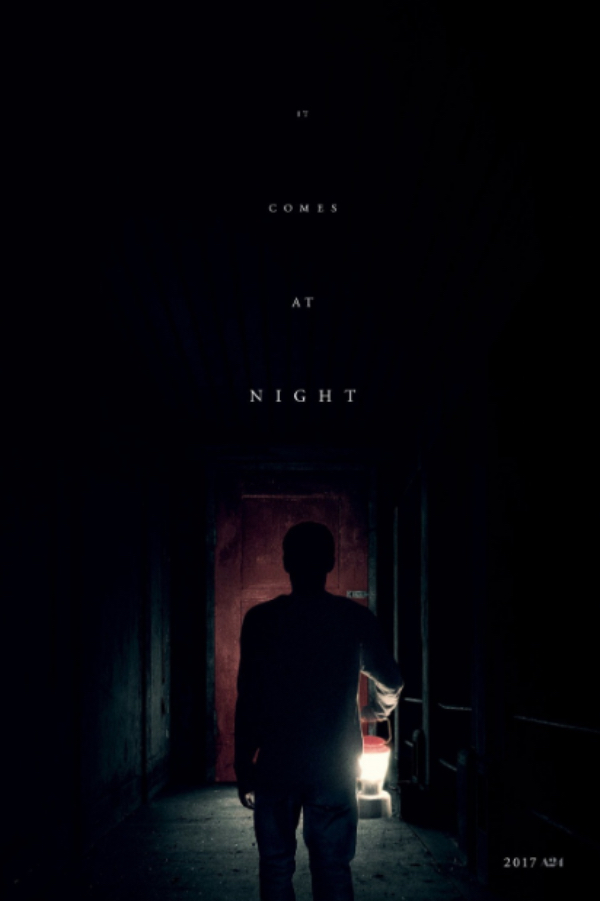 -WHAT comes at night?
15. Creep 2
Creep 2 Official Trailer
In this follow up to the cult success Creep, a documentarian desperate for work heads to the house of a proclaimed serial killer. The video artist does not think the man is serious, but maybe she has made a huge mistake. Mark Duplass comes back to star in this thriller sequel.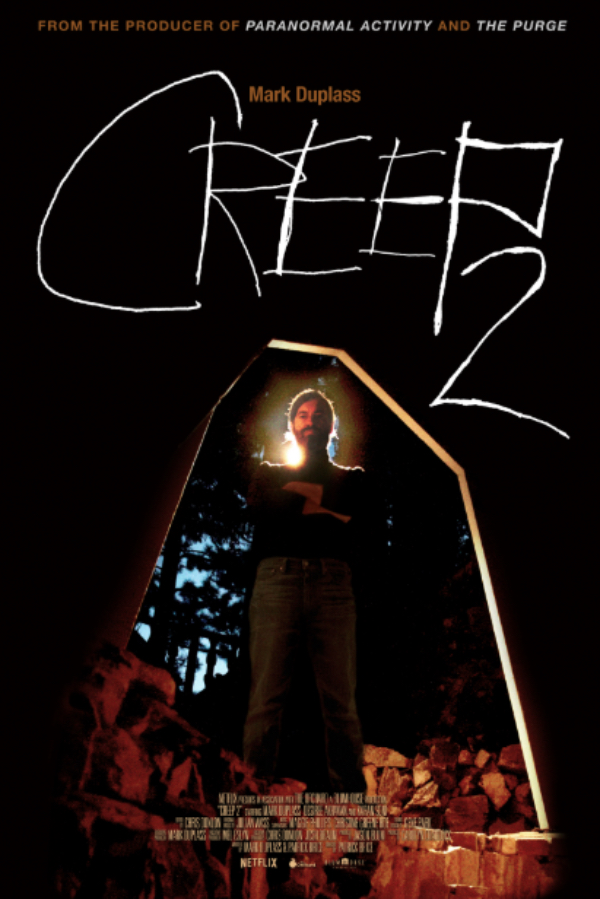 -This one looks creepy too
14. A Cure for Wellness
Reminiscent of Shutter Island, this film follows a protagonist as he travels to a remote spa in Switzerland to retrieve his company's CEO. Once he arrives, he cannot leave, and the spa is not what he expected.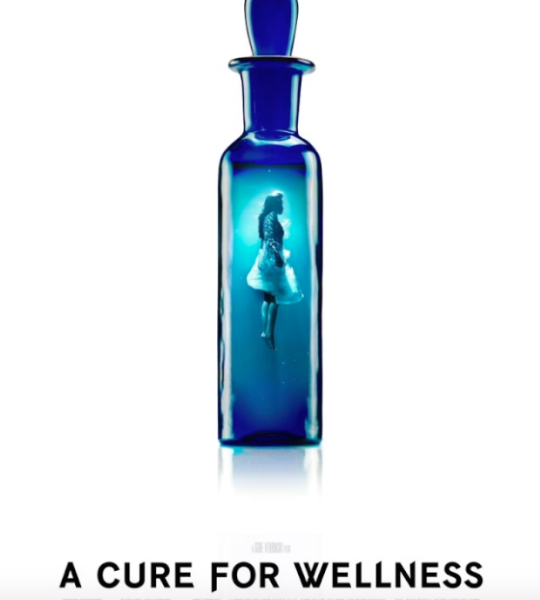 -A cure not found in a bottle
13. Ghost Stories
Ghost Stories Official Trailer
Even the trailer for this film is a mindbender. When a skeptical professor goes to investigate the supernatural, he discovers that "The brain sees what it wants to see." Filmed in a unique style and starring Martin Freeman.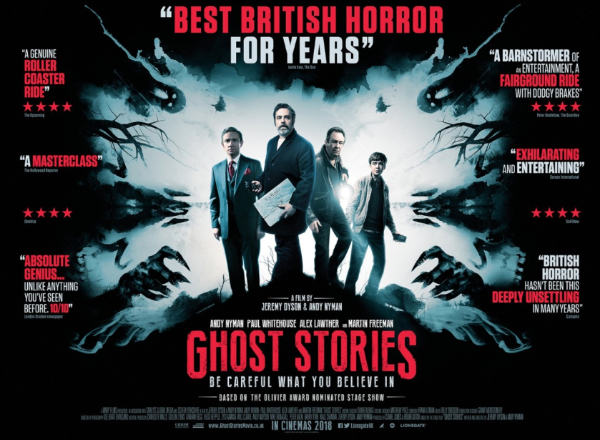 -Watson is that you?
12. Alien: Covenant
Alien Covenant Official Trailer
This follow-up to Prometheus is another addition to the Alien franchise. While not as enjoyable as the original films, Ridley Scott comes back with another space horror. Starring Michael Fassbender and Katherine Waterston.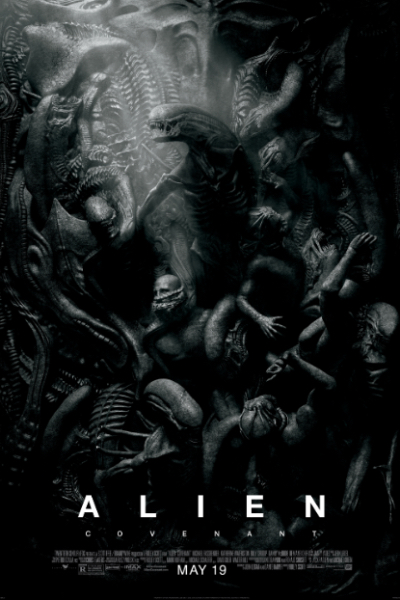 -Yes, there will be an alien monster
11. Annabelle: Creation
Annabelle: Creation Official Trailer
James Wan comes back with another chapter in the conjuring universe. In this film, a possessed doll torments everyone around it. This movie is directed by David Sandberg.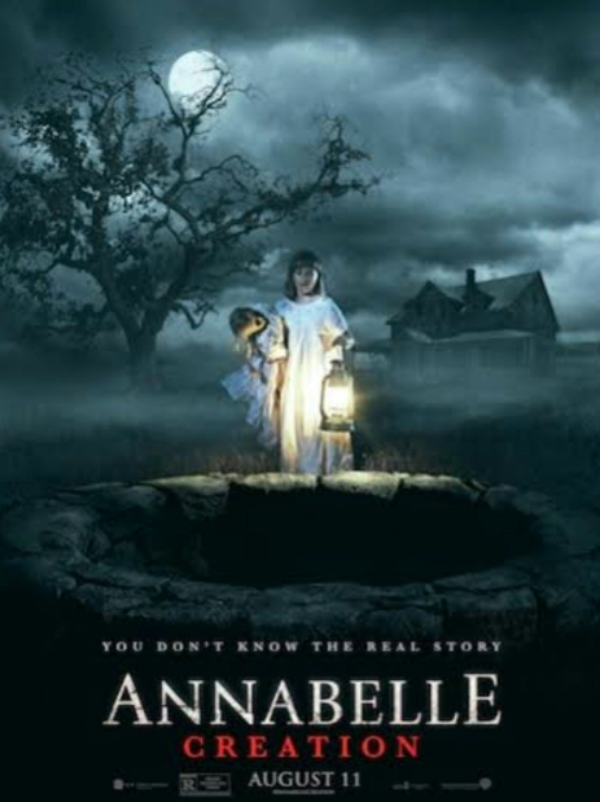 -I'm exhausted with this franchise
10. Happy Death Day
-Happy Death Day Official Trailer
In this Groundhog Day style horror movie, a girl in college relives the same day over and over again in which she is murdered. Released by Blumhouse, this film gives you as many opportunities as you want to find the killer. Starring Jessica Rothe and directed by Christopher Landon.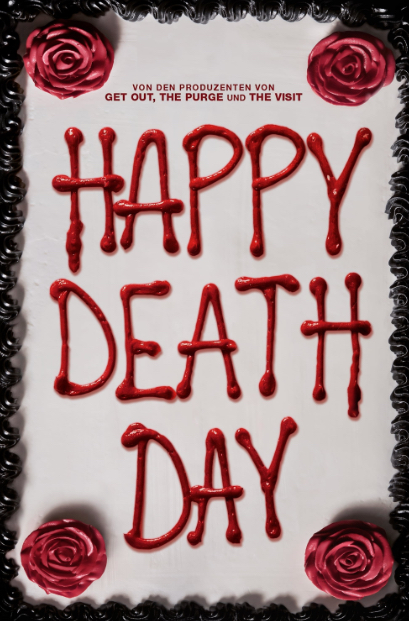 -Will there be a Bill Murray cameo?
9. The Secret of Marrowbone
The Secret of Marrowbone Official Trailer
This British horror is about four siblings who just lost their mother and do not want to be separated. They hide in an abandoned farm and pretend to be a full family, but a dark secret awaits them. Starring Charlie Heaton from Stranger Things and Anya Taylor-Joy from The Witch.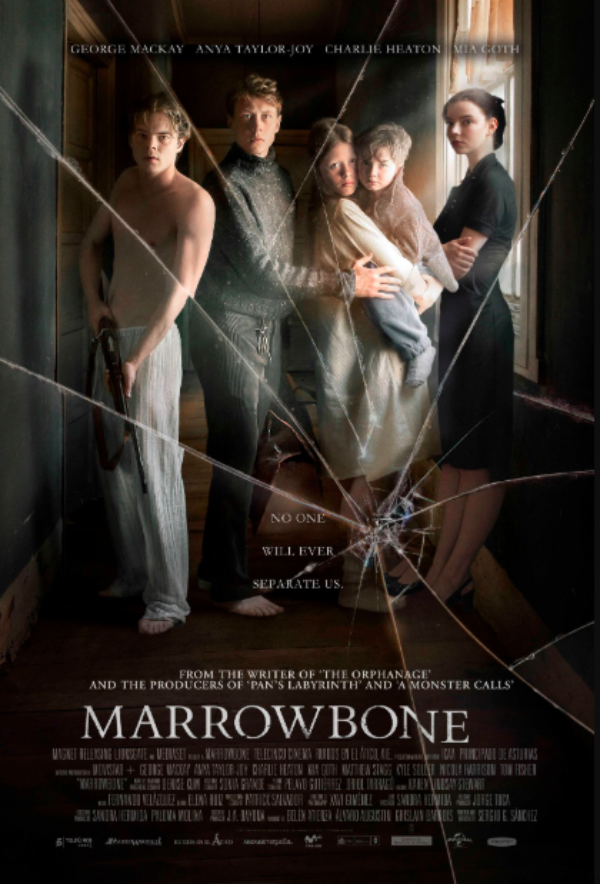 -I love this actor and actress combo
8. Life
Life Official Trailer
Set on a space station, this movie follows some scientists that make a terrifying discovery. Instead of life on Mars, they may have discovered the death of earth. Starring Jake Gyllenhaal and Ryan Reynolds in unconventional roles.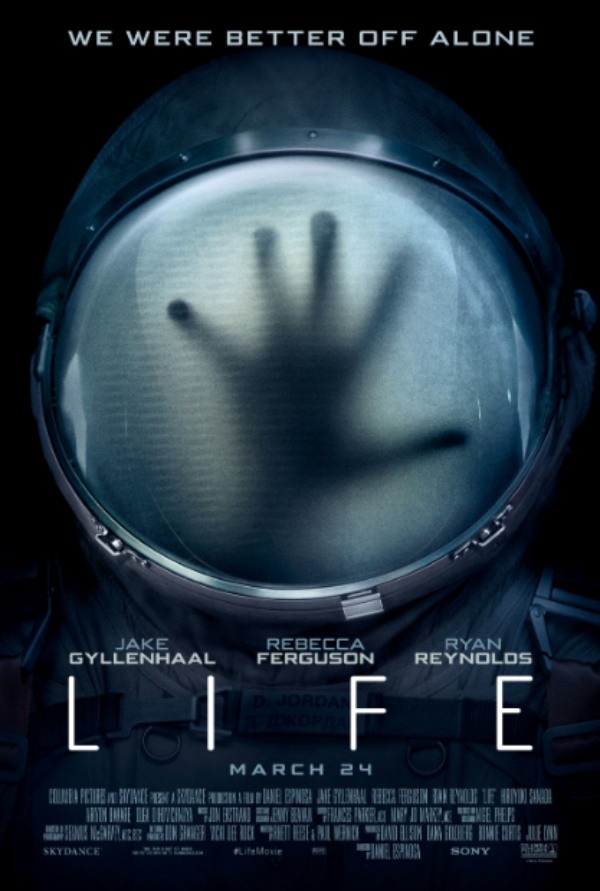 -Although it does look like a CGI fest
7. Gerald's Game
Gerald's Game Official Trailer
This Stephen King short story sets up an interesting problem. When a couple goes away together for a romantic weekend, things goes awry. When you are all alone in a house in the woods, nobody can hear you.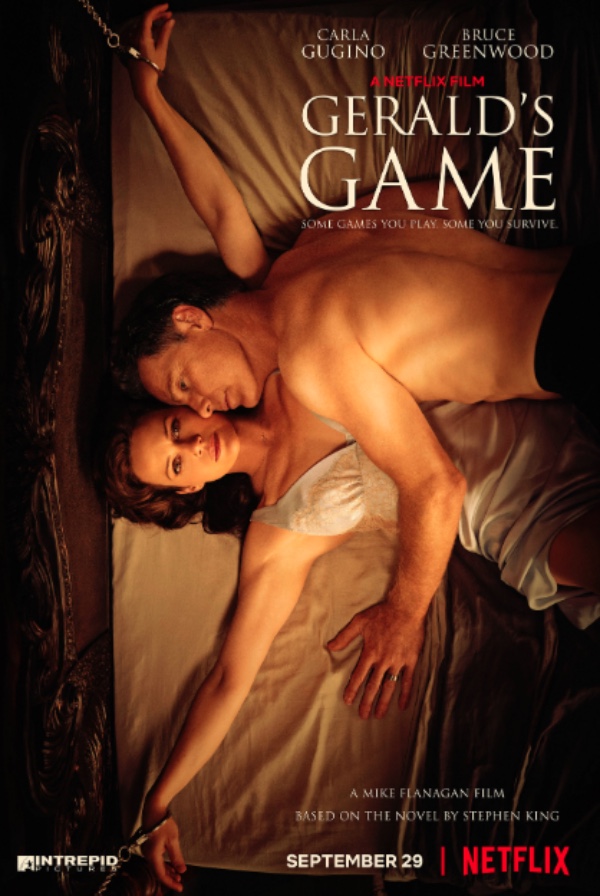 -Handcuffs can be fun, but also dangerous
6. Mother!
-Mother! Official Trailer
In a horrific retelling of the Bible, Darren Aronofsky directs a confusing thriller that will leave you breathless. With insane moments, this film is polarizing and unforgettable. Starring Jennifer Lawrence and Javier Bardem.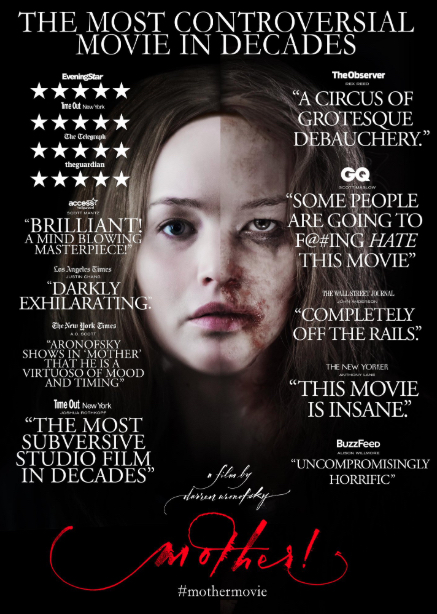 -Jennifer Lawrence is one bad mother in this
5. Anna and the Apocalypse
-Anna and the Apocalypse Official Trailer
First off, this is a zombie musical. If you like musicals and horror comedies like Shaun of the Dead, this is up your alley. Starring Ella Hunt and Malcolm Cumming.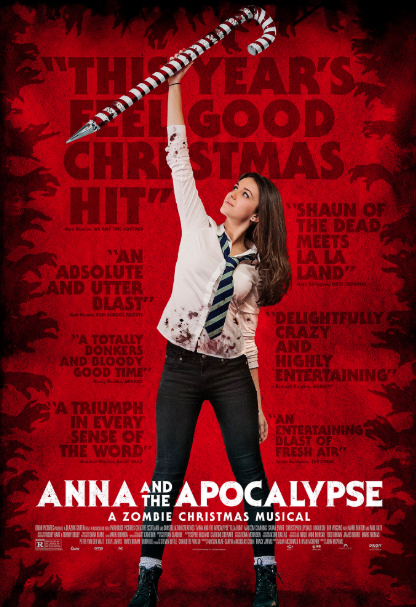 -a horrific Sound of Music
4. Little Evil
Little Evil Official Trailer
A father has difficulties bonding with his stepson before realizing the real reason it's so hard: His son is literally the antichrist. Starring Adam Scott and Evangeline Lilly.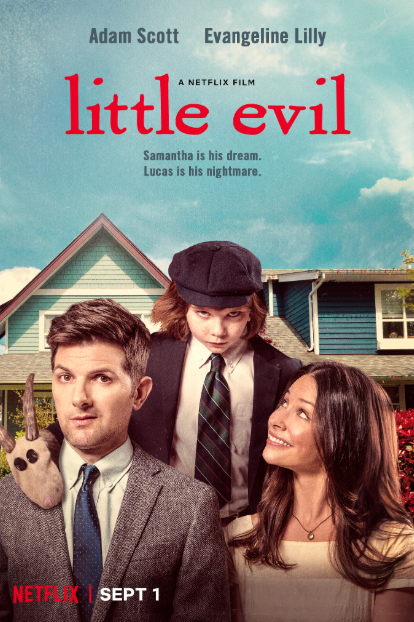 -The actors in this are the actual mother and son in real life. 
3. The Killing of a Sacred Deer
The Killing of a Sacred Deer Official Trailer
From the director of The Lobster comes another inventive horror film. A fatherless teen attempts to insert himself into a new family in the worst way. Starring Nicole Kidman and Colin Farrell in excellent performances.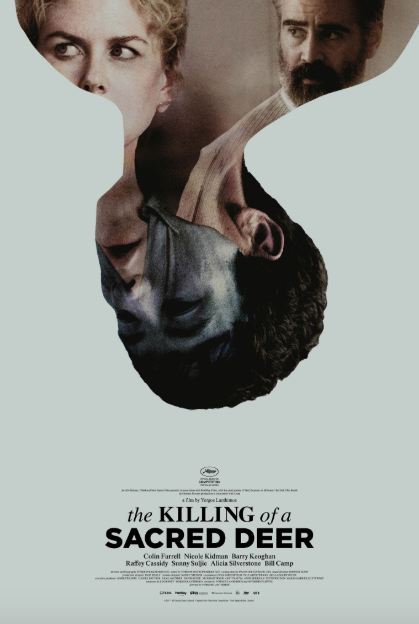 -It's A24, so watch out
2. It
It Official Trailer
This is a remake of the famous Stephen King book and 1990s TV movie. Pennywise the Dancing Clown haunts the children of Derry, Maine, paralyzing them with fear and killing them. This is basically Stranger Things the movie.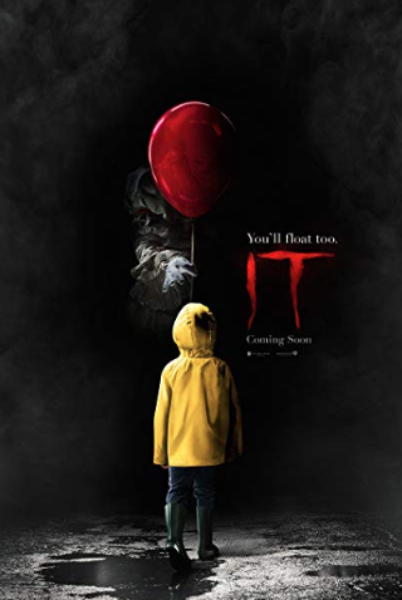 -It must stink living in the sewer
1. Get Out
Get Out Official Trailer
This is Jordan Peele's amazing directorial debut. When a white girl takes her black boyfriend to meet her parents for the first time, antics ensue. The boyfriend's fears about not being accepted by her parents end up being much more real than he ever anticipated. Starring Daniel Kaluuya and Allison Williams as the young couple.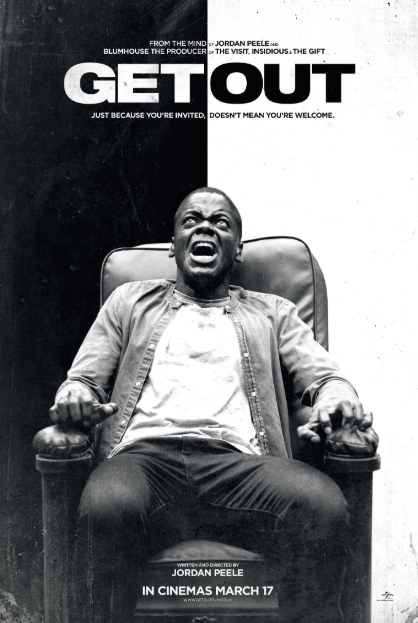 -Get out while you can
You may also be interested in: 
Image Gallery