The 10 Best Horror Movies of 2016
Updated: 10 Feb 2017 6:33 am
That's unhygienic!
The Most Chilling, Frightening Horrors of 2016 Are Right Here
You know a year has been scary when someone makes a horror movie out of it. Memes aside however, 2016 has indeed been good to the fans of the horror genre. Let's take a look at the flicks that made us shiver in the year behind us.
1. Don't Breathe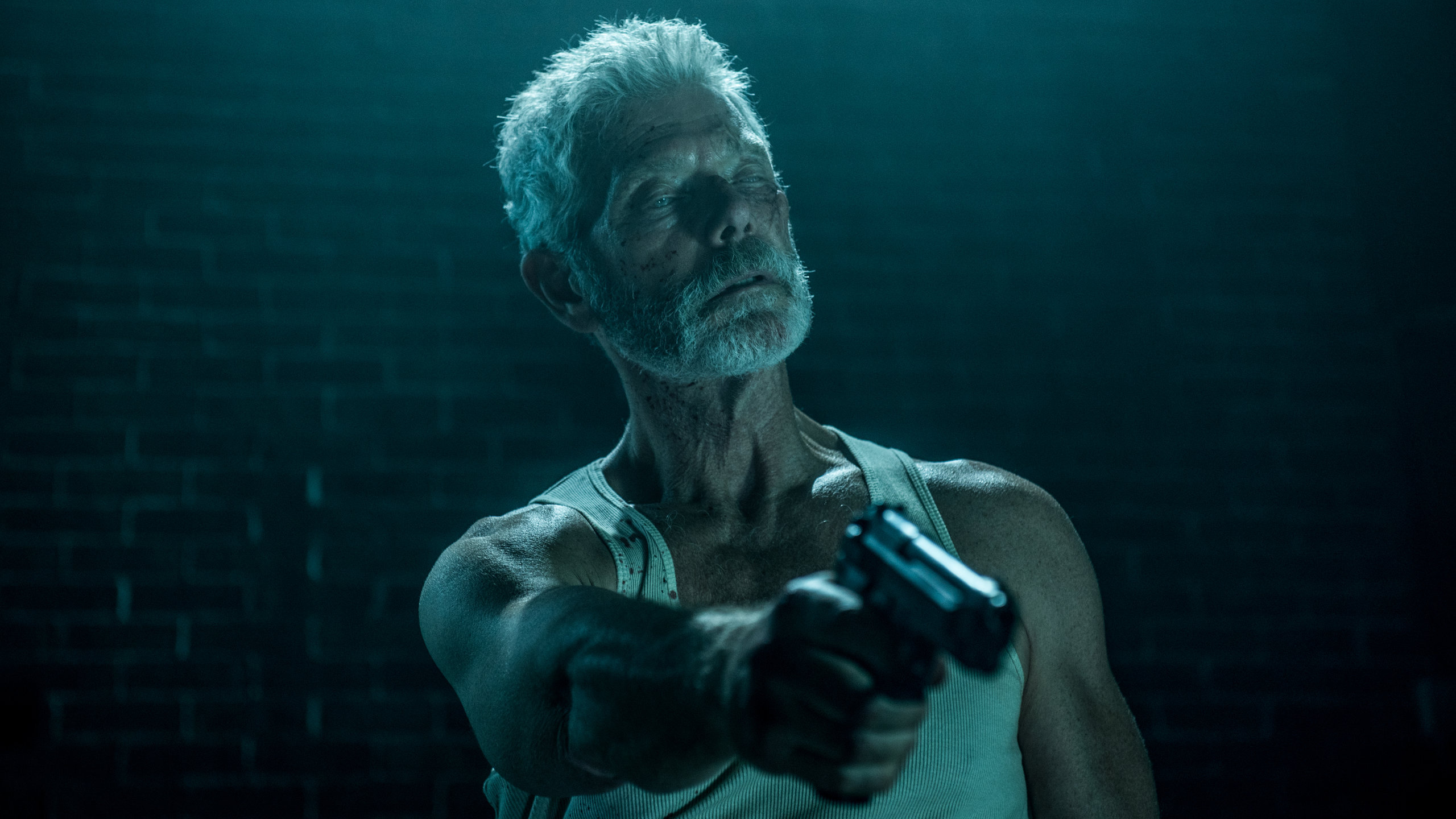 When Rocky (Jane Levy), Alex (Dylan Minette) and Money (Daniel Zovatto), three Detroit thieves, attempt to rob a blind military veteran's home, they soon learn that no money in the world is worth going up against a psychopath with nothing to lose. Director Fede Alvarez takes viewers on a suspenseful chase around a seemingly inescapable house, where the depths of one man's sick, demented mind are explored. This one will definitely make you hold your breath, as the main cast is thrown into more terrifying situations and brutally hunted down one by one. The movie features no supernatural elements, making it a refreshing addition to a genre which is nowadays dominated by hauntings, demons and zombies.
2. Conjuring 2
Last year's sequel to The Conjuring finds us again with the Warren couple, Ed (Patrick Wilson) and Lorraine (Vera Farmiga), who are contacted by a church in London in order to help with a haunting in the Hodgson residence, where a malicious spirit of a former tenant refuses to leave the house. Things are not as they seem, as it it is revealed that the ghost is the least of everyone's concerns, with a much more terrifying, evil and demonic force being at play in the haunting of the Hodgsons' home, one that has targeted the Warrens personally and wants them to suffer. The Conjuring 2 is one tasteful spook after another featuring some pretty horrifying bad guys.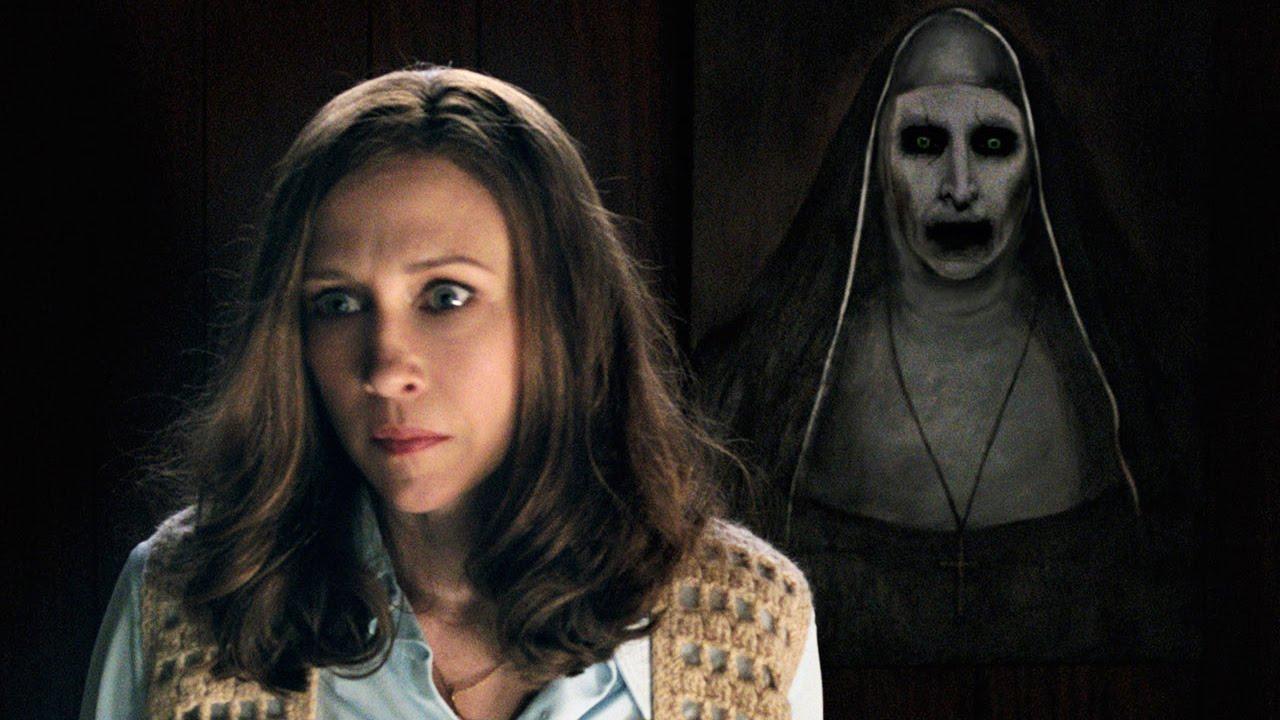 It's just a painting... right?
3. Ouija: Origin of Evil
If there's a Ouija board in a movie, you can bet bad things are going to happen whenever people use it. Staying true to this trope, Ouija: Origin of Evil's plot focuses on a widow named Alice Zander (Elizabeth Reaser) and her two children, Paulina (Annalise Basso) and Doris (Lulu Wilson), and their business of helping people cope with their loved ones' deaths by faking seances that are supposed to bring closure.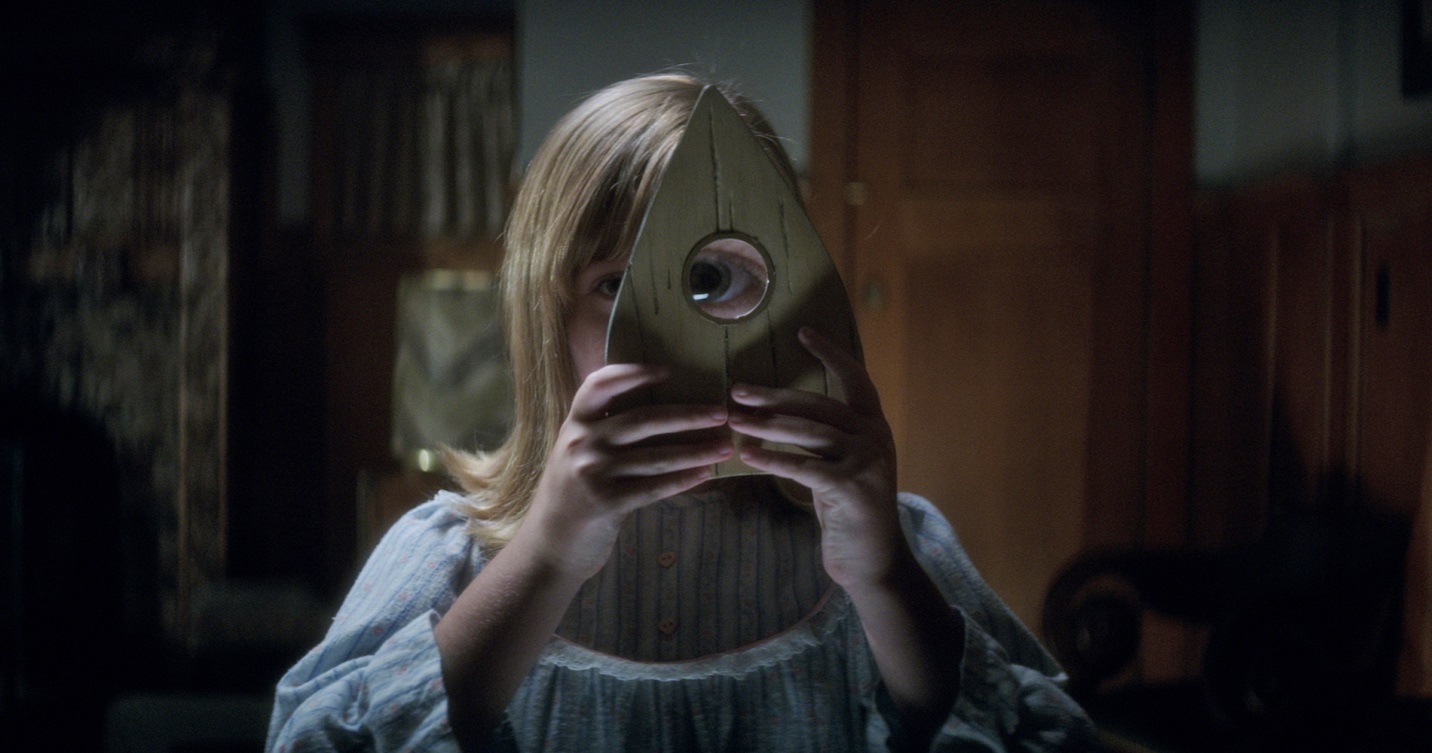 Careful with that, sweetie...
However, after one such seance featuring a Ouija board, a spirit named Marcus begins to possess Doris, although the family mistakenly believes that they are communicating with Roger, the recently deceased father of the girls and Alice's husband.  The family faces the bloody past of their home and tries to unravel the mystery of a sadistic man who inhabited it in the past.
4. Train to Busan
Train to Busan is all about excitement. When you combine fast zombies, a near-instant "turn" rate for freshly infected individuals AND set your movie on a high-speed train, the result is an adrenaline-fueled flick that leaves no room for error and makes you cherish the few and far between moments of peace that are provided. Seok-Woo (Gong Yoo) decides to fulfill the birthday wish of his young daughter Su-an (Kim Su-an) and takes her by train to see her mother in Busan.
On the way there, a viral outbreak occurs both on the train and in the world outside, and Seok-Woo must team up with other survivors as they attempt to take back the train and arrive safely to military-controlled Busan. Snowpiercer meets 28 Days Later.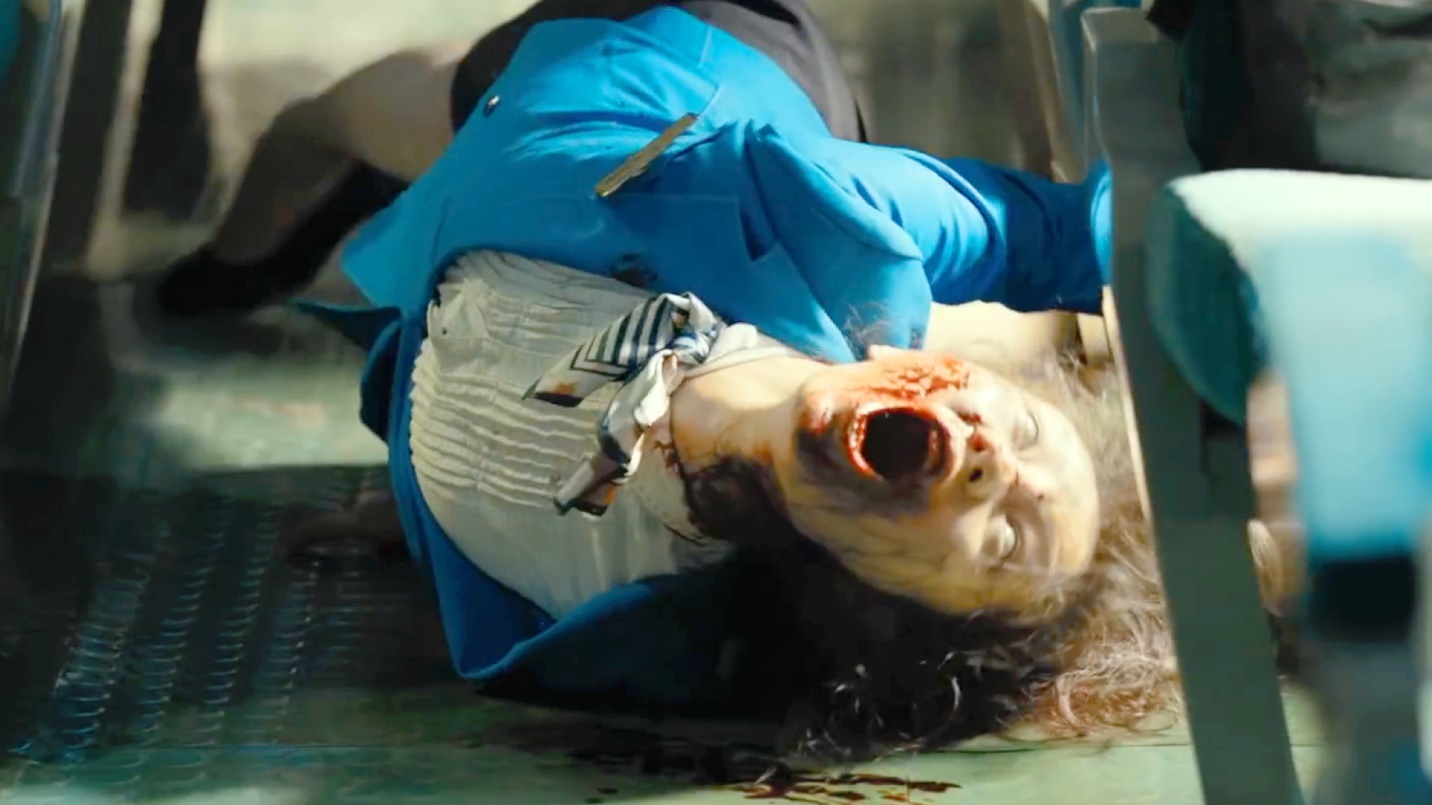 The crew will now be helping themselves to you.
5. Lights Out
A child named Martin (Gabriel Bateman) is haunted by a creature that only appears in the shadows and cannot survive in the light. Suffering from insomnia and sleep deprivation, one night he sees his mother Sophie talking to the creature and escapes to his sister Rebecca's (Teresa Palmer) house, exhausted from the whole ordeal. However, the monster follows him, and soon both of their lives will be in danger as they attempt to combat the evil presence that has taken a hold of their mother.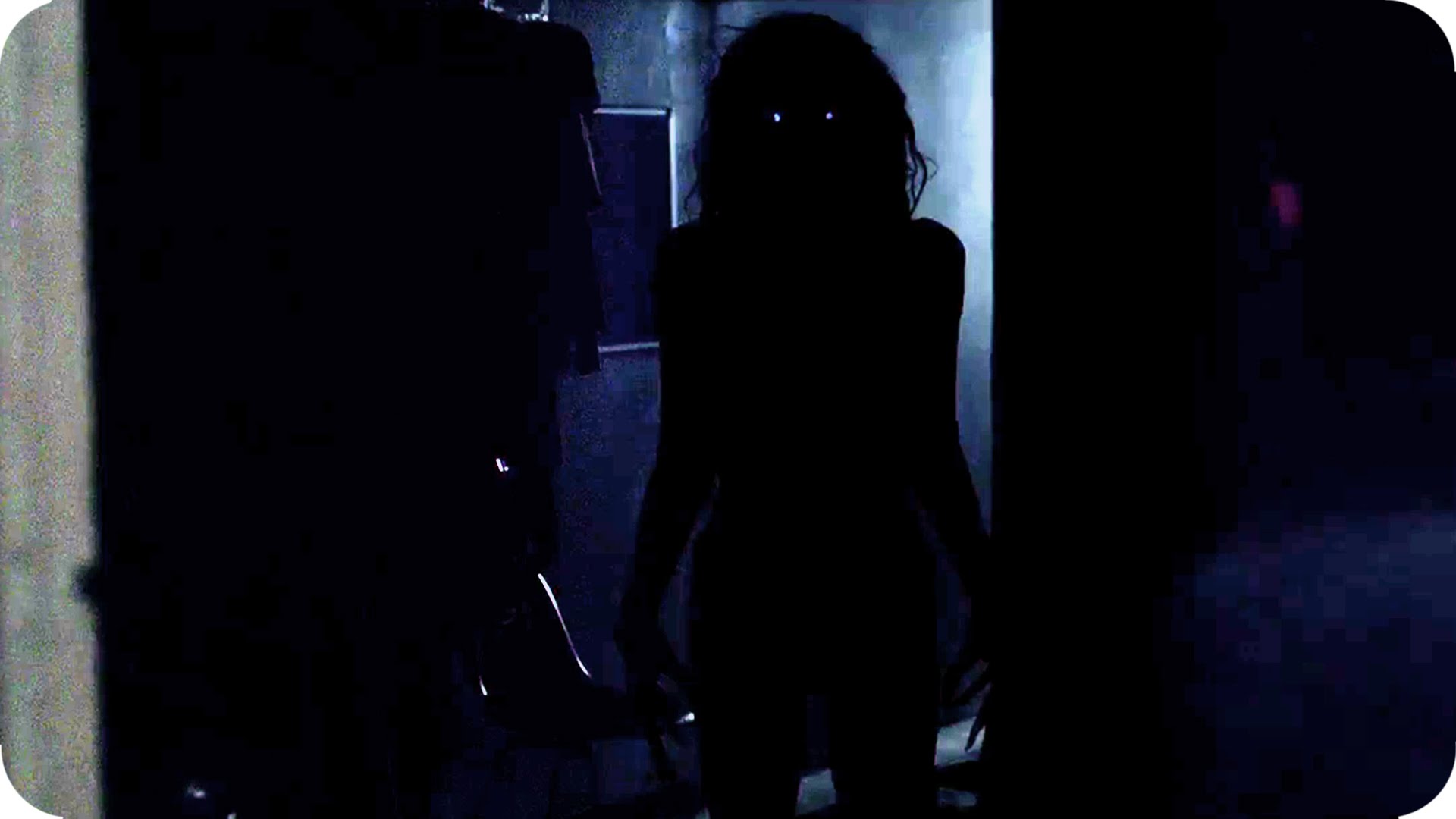 Say hi to Diana! 
Lights Out is a project by Swedish director David F. Sandberg based on the 2013 short film of the same name. This is his first entry as a professional filmmaker, and it was received so well that he was almost immediately offered to direct the sequel to Lights Out, as well as the sequel to Annabelle. 
6. Under the Shadow
Under the Shadow takes place in Iran, in the aftermath of the revolution that turned it into the Islamic theocracy it is today. It is centered around a family of three living in Tehran: Shideh (Narges Rashidi), the mother, Dorsa (Avin Manshadi), the little daughter and Iraj (Bobby Naderi), the father who must leave to join the ongoing war.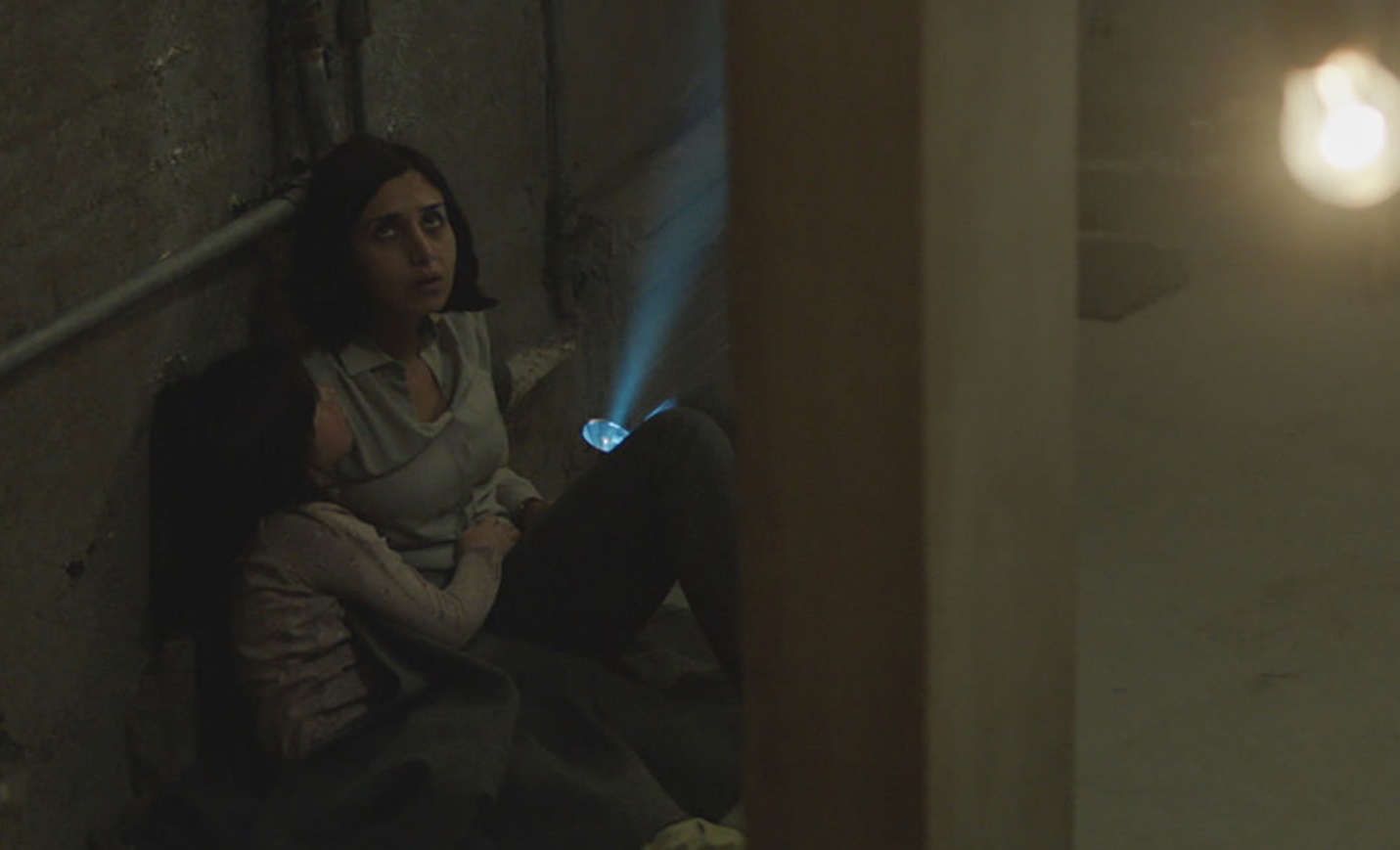 Something's in the building...
When a missile crashes through their building, Dorsa begins to behave strangely. The family suspects that a Djinn, a malevolent Middle-Eastern spirit, is haunting their home, and as the denizens of the building leave one by one, it becomes apparent that escaping the spirits of Tehran will be no easy task. The film brilliantly uses metaphors to express the political conditions of the time and a struggle against an oppressive new way of life that has come into power.
7. Hush
Madison Young (Kate Siegel) is a young mute and deaf author living deep in the woods all by herself. One night, her friend and neighbor Sarah (Samantha Sloyan) is chased by a masked man to Madison's house, where she pleads for Madison to let her in.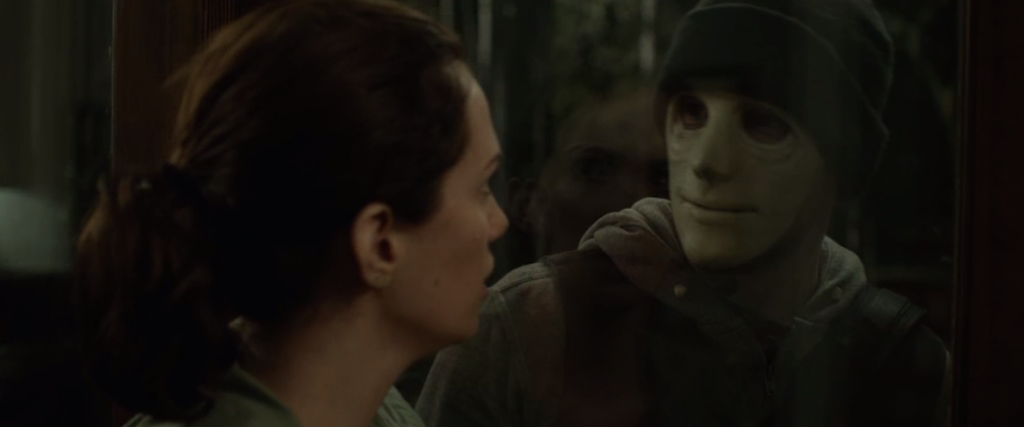 Hai!
The man kills Sarah and notices Madison's disability, starting the game of cat and mouse which will keep you at the edge of your seat until its grim conclusion. Hush isn't your everyday slasher flick. Taking on a new element in depriving the protagonist of her hearing and speech, it manages to scare you in a whole different sort of way. 
8. The Wailing
A small village in South Korea begins to suffer from an outbreak of an unfamiliar sickness, causing all who suffer from it to go on a murderous rampage and then fall into a trance. Coincidentally, a mysterious, old Japanese man has arrived to the village and has taken up residence in a remote house.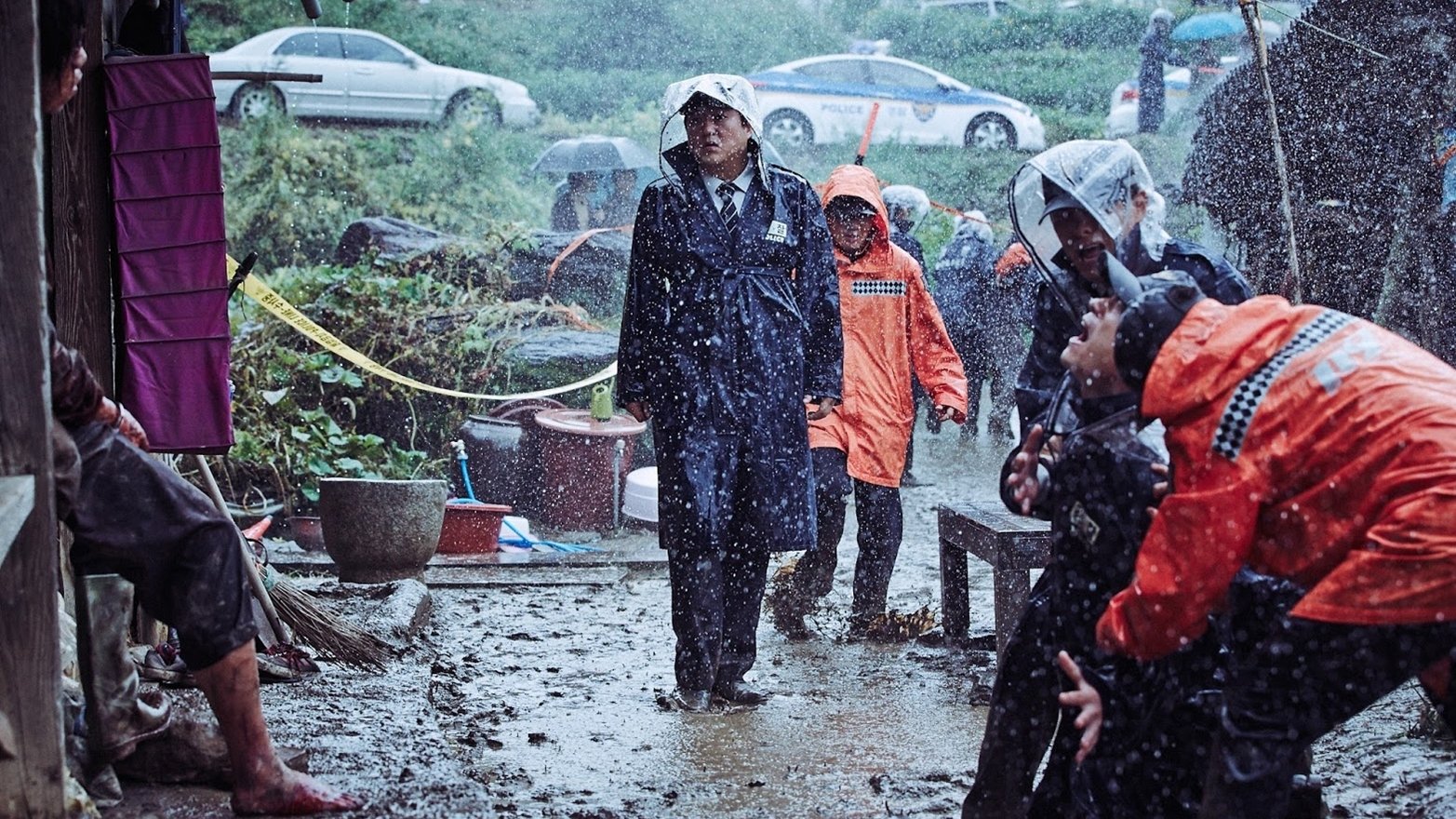 Jong-goo explores a crime scene
 A local police officer named Jong-goo (Kwak Do-won) begins to investigate the outbreak, but everything changes when his own daughter falls ill and begins to suffer the same symptoms as the other villagers, and Jong-goo meets a mysterious girl named Moo-myeong. An intriguing film with a great twist, it relies on establishing an atmosphere of fearing the unseen danger that lurks around every corner. 
9. The Shallows
Nancy Adam (Blake Lively) is a medical student who has recently lost her mother. She decides to visit the beach her mother had stayed at while she was pregnant with her, and takes the opportunity to do some surfing. Unfortunately, there's something lurking in the water below who doesn't take kindly to surfers. Something great, white and with sharp teeth. And it's out to get Nancy.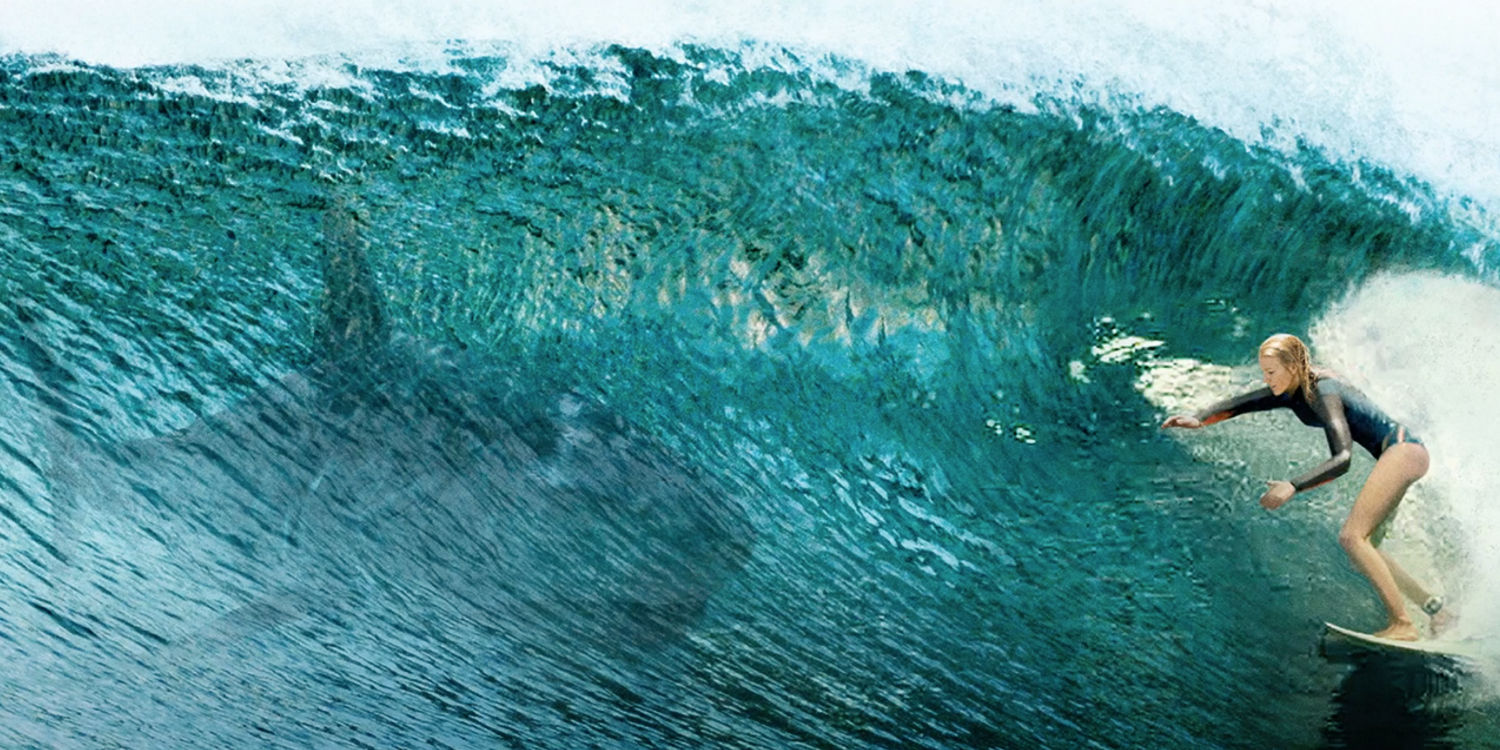 I smell surfer meat...
Most horror movies don't bring about a conclusion or means of escape for the protagonists until the end of the movie, and the interesting thing about The Shallows is that escape is within reach, or in this case, a short swim; the beach is right there and Nancy can see it. Biting the bullet and actually making a run for it would turn her into shark food, so she has to work with what she's got and use her wits to escape the predator below her.
10. Baskin
After a strange occurrence at a local diner, five Turkish police officers receive a radio call asking for backup from a patrol car, near a village named Inceagac. On their way to the village, strange things begin happening to them, and as they get nearer, they hit a bloody man standing in the middle of the road and crash into a nearby stream.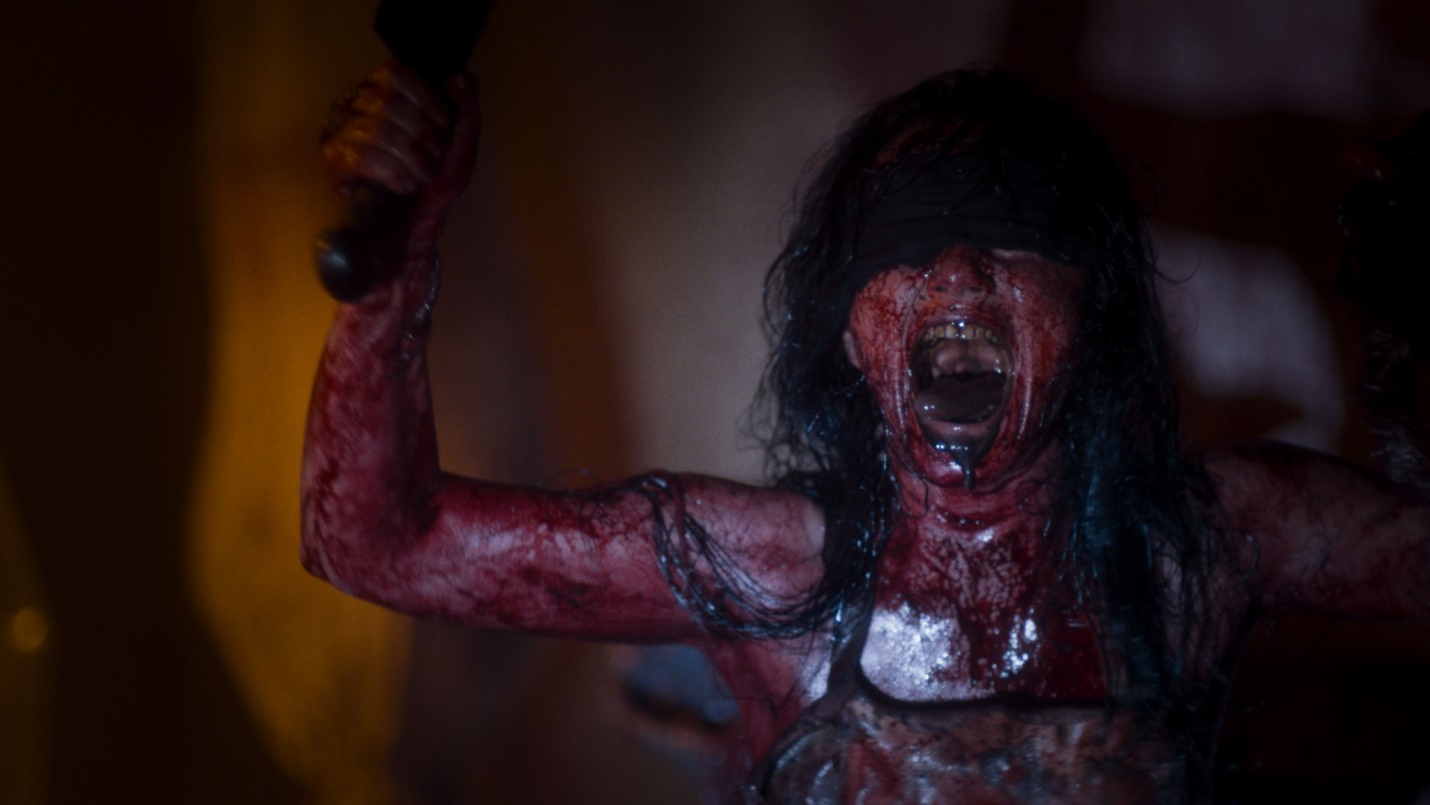 Wait, you forgot your change!
Their night soon begins to resemble something out of a nightmare as they try to get to the bottom of the distress call as well as keep their heads. Some of them may find it a bit difficult to do so… If I had to describe Baskin with one word, it would be bloody. It's chock-full of grotesque and gory scenes that are bound to be the source of your bad dreams for nights to come.  
We've had many successful horror films in 2016 from all around the world, some were sequels, some fresh projects but they all had in common the simple fact that they can scare your pants off.
Looking for more spooks? Look no further! Here are some articles you may enjoy:
10 Scariest Moments in PC Gaming
Call of Cthulhu (2017): Release Date, Trailer, Gameplay and Latest News
Alien Covenant: 10 Fast Facts You Need To Know
Image Gallery