Top 10 Best HP Lovecraft Books
Updated: 14 May 2021 8:33 am
Howard Phillips Lovecraft is one of America's horror story greats
Delving into the American Horror Prodigy's Anthology: HP Lovecraft's 10 Best Books
If you're anything like the horror fanatic you claim to be (I'm looking at you Wednesday Addams Cosplayers) then you're familiar with the works of Howard Phillips Lovecraft. His tales range from the mentally deranged to the eerily supernatural and all of his stories are widely accepted as being among the top ranks of terrifying literature in the world - but which of his books are better than the rest?
H.P. Lovecraft, America's horror writing sweetheart has published over 70 stories, more than 200 poems and what is believed by many to be more than 100,000 letters. He has a ridiculously large following, with magazines, forums, blogs, websites, stores, games, movies and so much more created in his dedication, and for good reason - his work is like a nightmarish wet dream.
Sheer volume alone is enough to make a person question which collection is going to be worth the sleepless nights and fever dreams induced by the macabre master's various tales of terror and that's why I've gone on a quest for the best, digging up old and new anthologies like I was Francis Wayland Thurston himself, although I can only pray that no cult members try to track me down for the information I've disclosed here...
#10 The Dunwich Horror & Others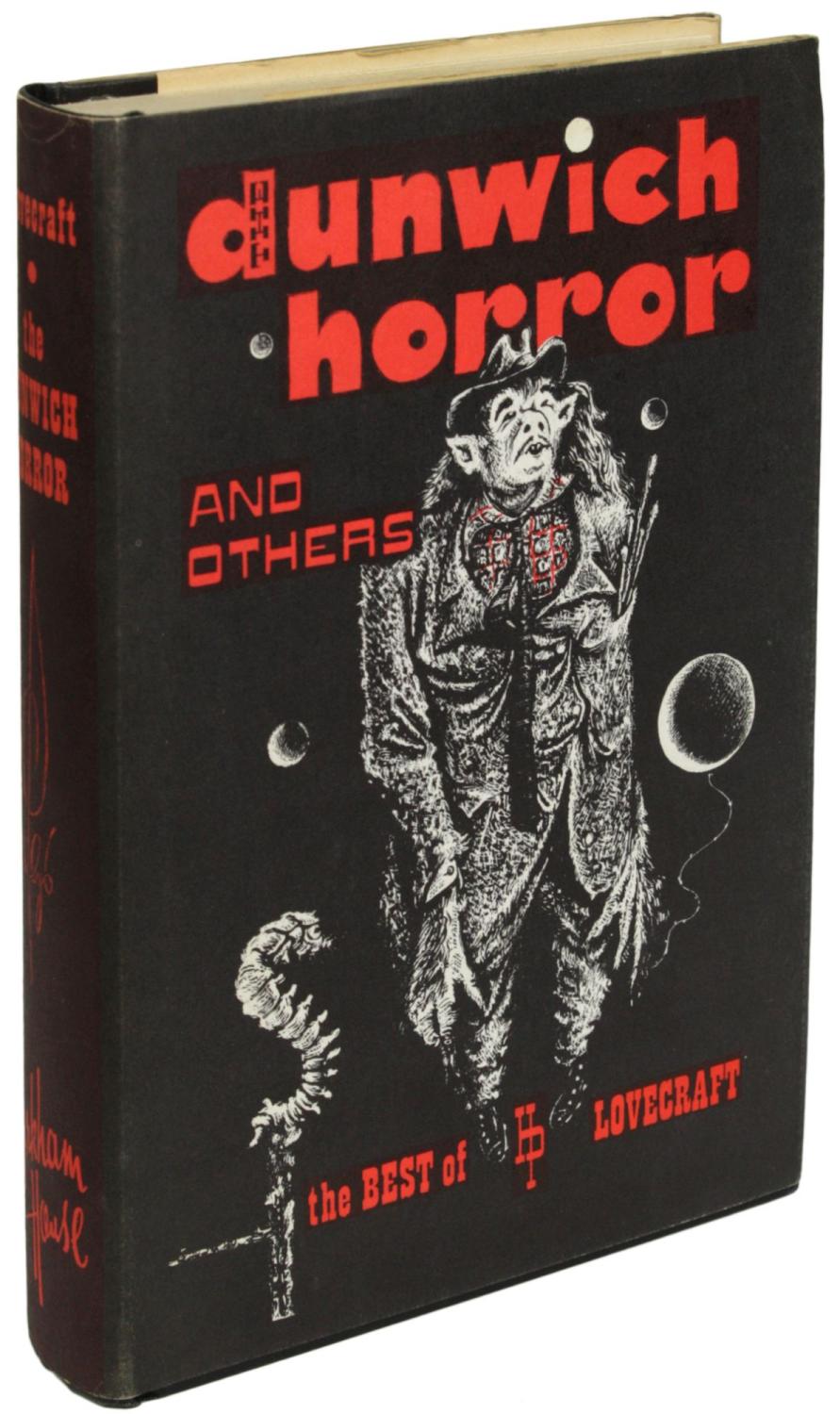 This book is relatively light weight for a lovecraftian collection, with only 8 stories, but don't let that stop you from picking up this excellent introduction to the mystifying, bone chilling works of Lovecraft. Inside you'll find The Case of Charles Dexter Ward, The Other Gods, Herbert West - Reanimator (which actually had an amazing film made out of it in 1985) and of course, The Dunwich Horror, All of which are incredible reads and great for when you really just don't want to fall asleep.
#9 The Complete Lovecraft Collection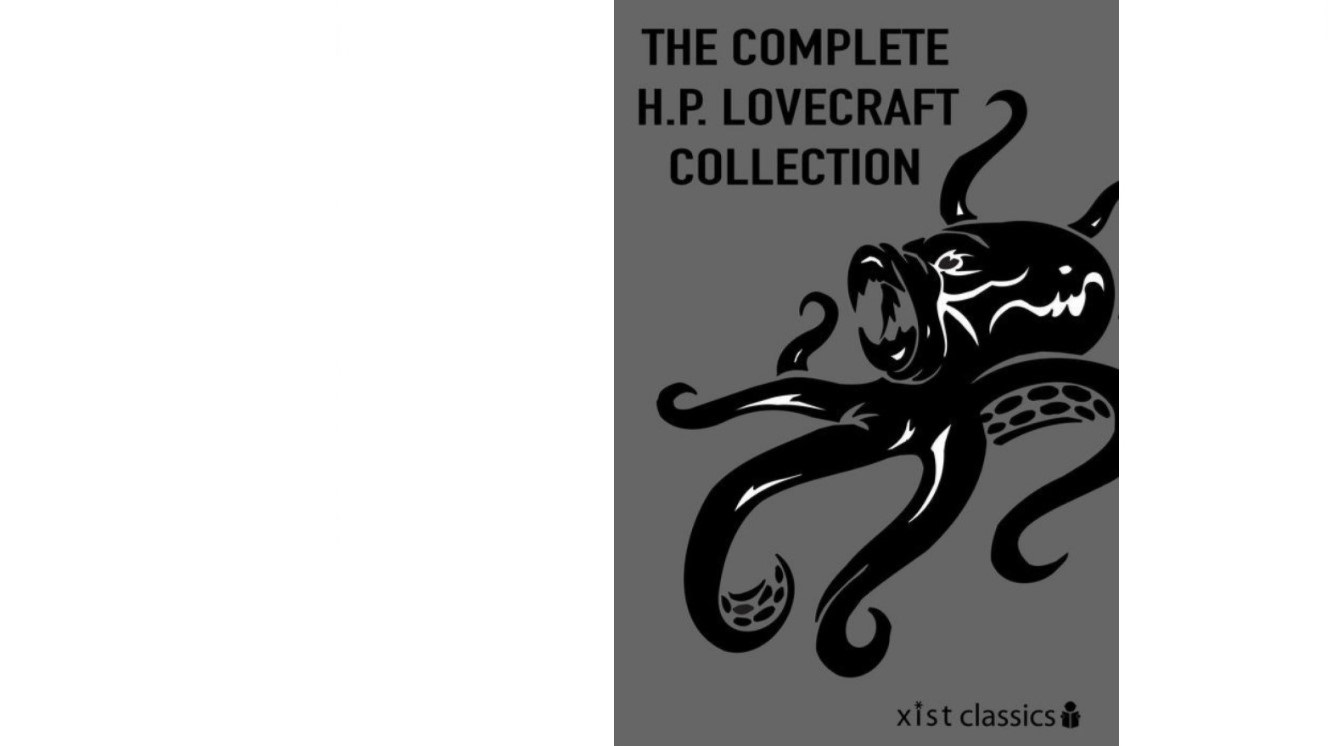 Up next is exactly what it sounds like. With 169 stories, poems and letters this is the be all end all for a Lovecraftian lover. It's a thick book emanating with the very soul of Howard Phillips himself. That being said however, with over 1,000 pages of content one has to keep in mind the amount of editing, proofreading and overall formatting that goes into such a giant project and that can leave room for plenty of errors, even tiny mistakes that could possibly ruin the whole vibe and turn a reader off of pursuing the next painstaking, page turning moment, which is why this collection is at the back at the list.
#8 Great Tales of Horror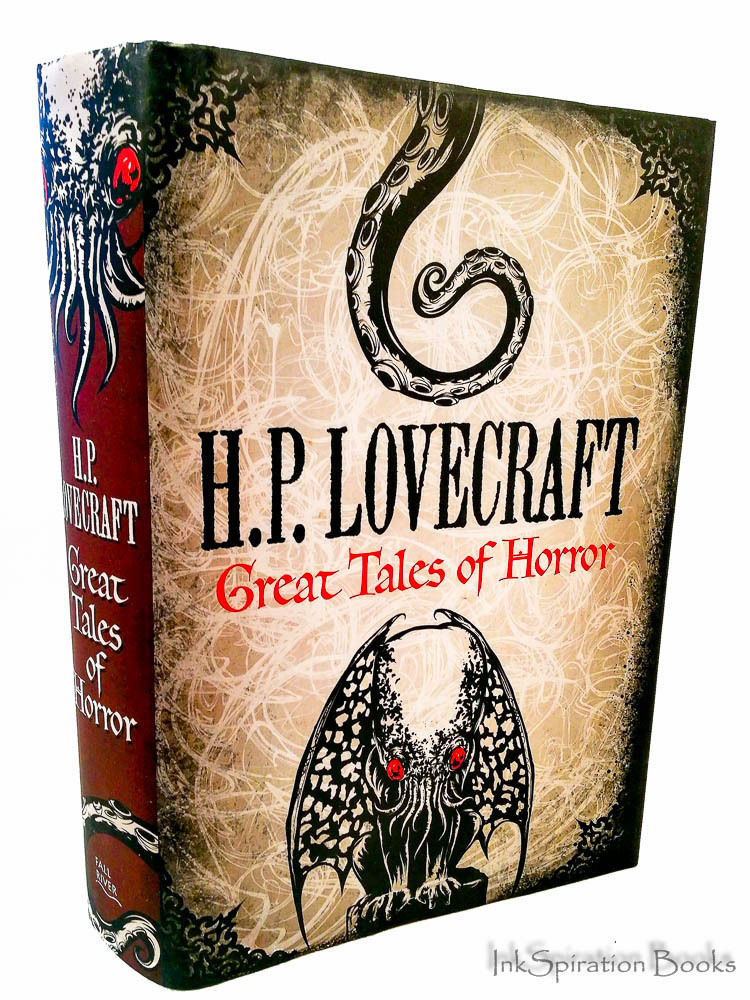 This collection contains 20 of Lovecraft's eeriest works with an introduction by Stefan Dziemianowicz who has extensively studied HP's work and even published an editorial on Lovecraft.. ( http://necropress.com/checklist/lovecraft-studies/ ) This book is a powerhouse of cult classics including the heart palpitating, hysterics inducing stories Rats in the Walls, Pickman's Models, and Cool Air, all of which revolve around a character driven to insanity by some minor detail and reveals an ever greater horror lying right out of reach. Reader be warned, you might start to think that you're the crazy one.
#7 Eldritch Tales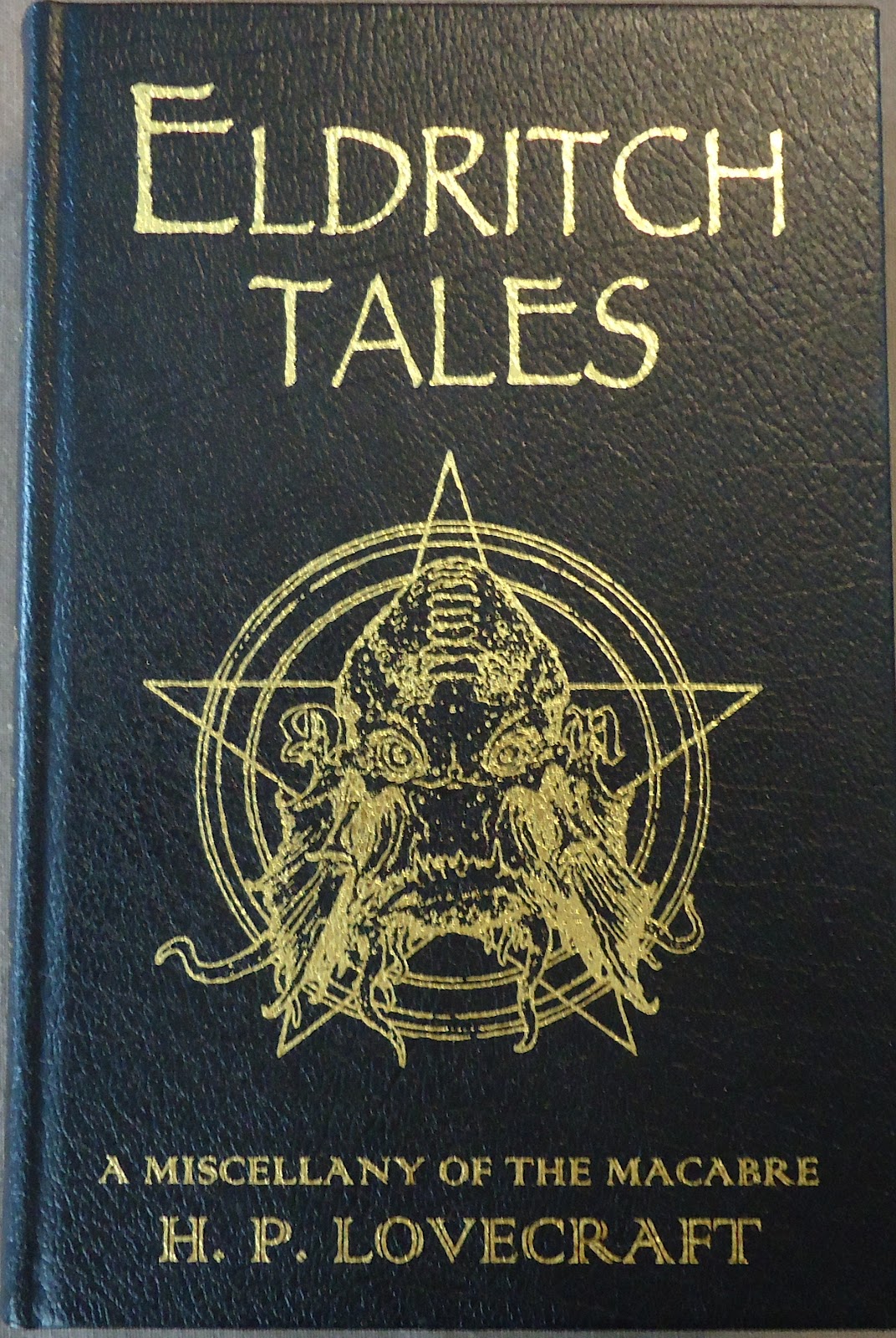 Eldritch Tales is the 57 story follow up to the legendary Necronomicon. Focusing on Lovecraft's most famous works, this book contains some of the darkest imagery created by America's master of horror. Within the many pages of suspense, dread and macabre there are also dispersed beautiful illustrations, making this a rare and valuable edition of Lovecraft's work.
#6 The Best of Lovecraft: Bloodcurdling Tales of Horror and Macabre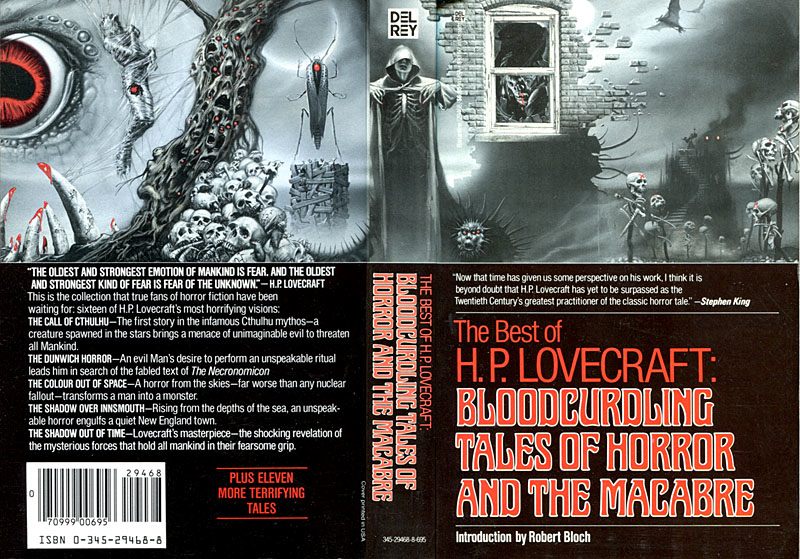 Within the pages of this collection lie some of the most pulse quickening, blood chilling stories that will turn broad daylight into a haze of nightmarish phantasms. What makes this book stand out more than the four  I've mentioned above is that not only does it contain stories pertaining to the Cthulhu Mythos but it also holds within its pages some of Lovecraft's more notable works including his renowned story The Colour Out of Space, which has been widely received as one of the best works Lovecraft ever produced. Not to mention some really badass cover art.
#5 The Necronomicon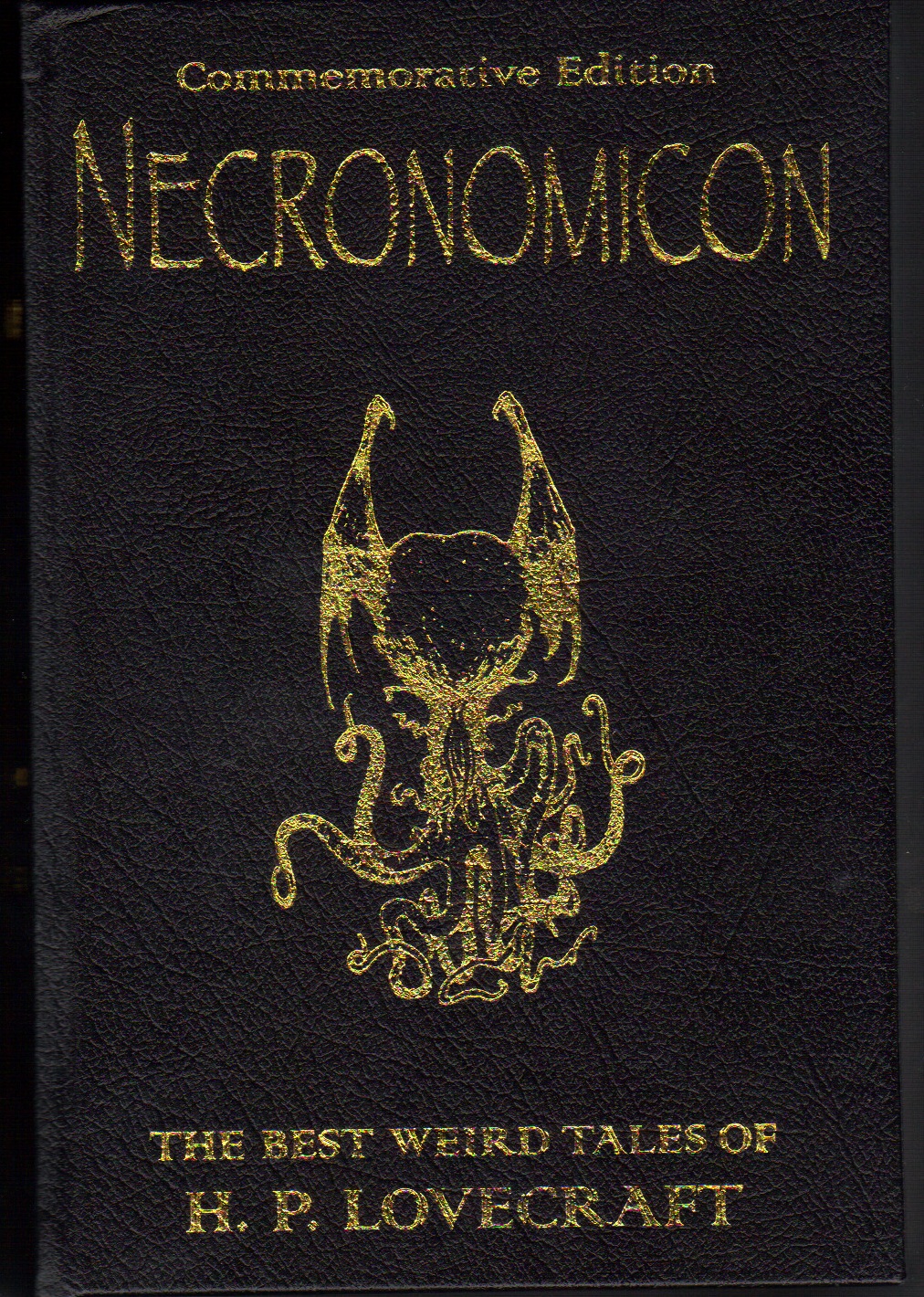 One of the most commonly owned collections of Lovecraft's works, the Necronomicon pieces together the Cthulhu Mythos in its entirety, which is an extremely difficult collection to piece together. The stories are all entwined through various references, character experiences and fragmented details despite being written several years apart with many stories being written in between. Not only that, but The Necronomicon also contains a vast majority of HP's stories as they were originally published making this an extremely valuable piece of the Lovecraft collection.
#4 At the Mountains of Madness and Other Weird Tales

Although it's a smaller collection with only 11 stories, this book is extremely well put together. The stories within are some of the most powerful and dark pieces that Lovecraft has to offer. These stories are ripe with mystical characters and cities, and have a very powerful sense of imagery that draws the reader into the cyclopean vistas which Lovecraft has such an affinity for, making it perfect for a day of hiding under the covers behind a locked door and shuttered windows and solidifying it's place here among Lovecraft's top 10 books.
#3 The Call of Cthulhu and Other Weird Stories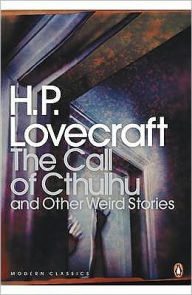 One of my personal favorites, the Penguin Publisher's edition of The Call of Cthulhu and Other Weird Stories has 18 of what can arguably be called Lovecraft's best works. Pestilence, cosmic distress, nightmare inducing narratives and of course cyclopean vistas swarm the pages of each and every story. There is no escaping the nightmarish hell that compiles this book, from the unmentionable terror experienced by Randolph Carter to the ever growing dread developing like a stone in the stomach of every reader this collection of horrible short stories is worth a read. Easily one of the best collections of Lovecraft's fiction on the market.
#2 The Complete Fiction of Lovecraft.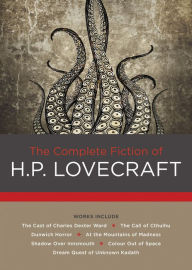 58 stories of absolute terror, similar to the #9 ranking however this collection has an introduction written by Eric Carl Link and includes the Cthulhu Mythos in it's entirety as well as most if not all of the Dream sequences, which are a personal favorite of mine. The print is clean and the formatting is solid, it's a simple yet an effective presentation that makes one want to pick up the book, and once you get dragged into it, you won't want to (or be able to) put it down. What puts this book above the rest is the plain and simple fact that it's been put together so darn well. They just don't make em like this anymore.
#1 The Ultimate Collection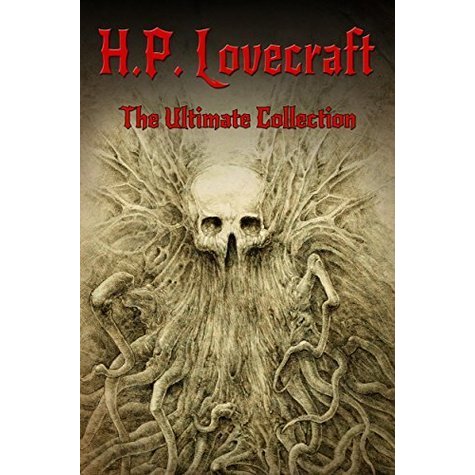 160 Stories, Poems, Letters and Essays, the only downside of this book is that it only comes in one format: Ebook. However - that also means that it's nearly free, there's no cumbersome struggle trying to lug around a 1,000+ page book, you save room on your bookshelf, and best of all: you have the nearly completed collection of Howard Phillip Lovecraft's writing in its entirety. What more could you possibly ask for? Let it also be noted that one of the reasons this book reached number 1 and didn't end up besides the other complete collection is that this is a book that was made to be read in an online format. There aren't going to be as many errors as there would be when converting a physical document to an online format like with The Complete Lovecraft Collection.
If you haven't already clicked over to Amazon, Barnes and Nobles or Ebay to look for one, two or hell all of these collections then start typing. Better yet, why not go to an actual store to pick up a copy...
Or are you too scared?
You may also be interested in: