Sea of Thieves Announces Early Christmas Merch
Updated: 18 Nov 2021 6:39 am
Start locking that treasure away...
Sea of Thieves has announced the release of their annual line of Christmas merch to the Rare Games Store.
On 17 November 2021, at 6:10 PM CEST Sea of Thieves announced the release of some Christmas merch on their store " Including cards, sweatshirts and these rather elaborate knitted jumpers (complete with stitched ship battle and cannons on the arms). How jolly!" in the words of their Twitter post.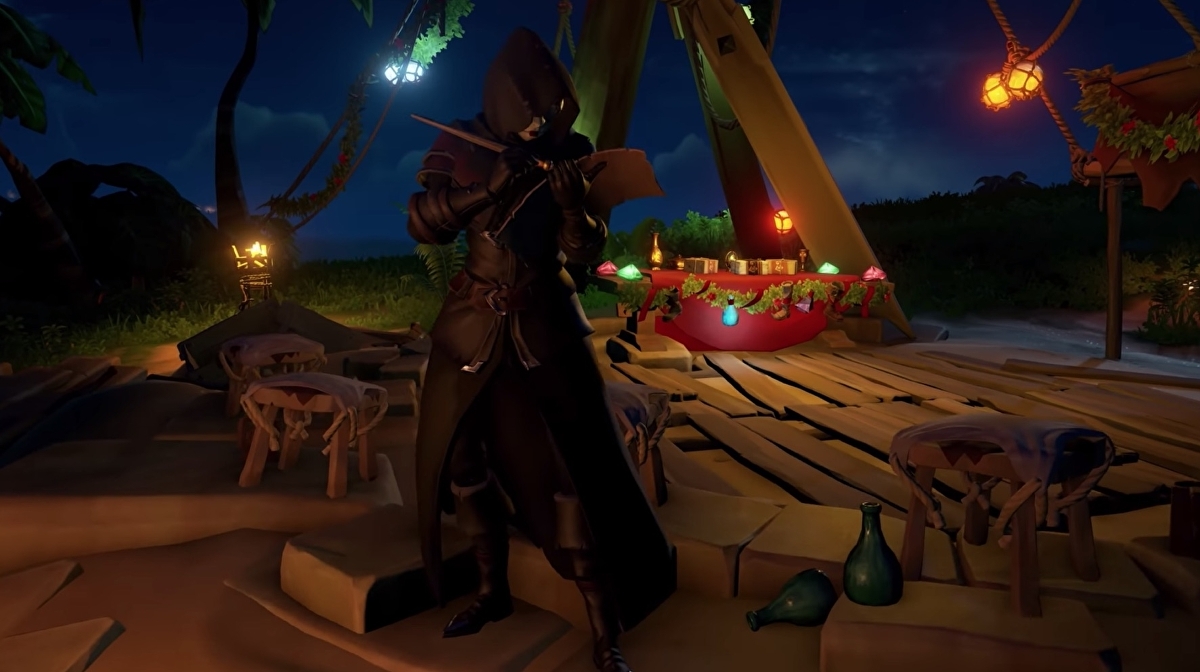 A pirates Christmas. Image by Sea of Thieves.
They have posted that they have a wide range of Christmas merch available for purchase on their store. First up there is the Sea of Thieves exclusive knitted Christmas Jumper. 
This jumper is primarily grey, with a bright blue collar and hem and a turquoise Sea of Thieves skull on the front.
Sea of Thieves also has a "Rare" exclusive knitted Christmas Jumper, with bright yellow cuffs, hem, and collar, and a bright navy blue for most of the rest.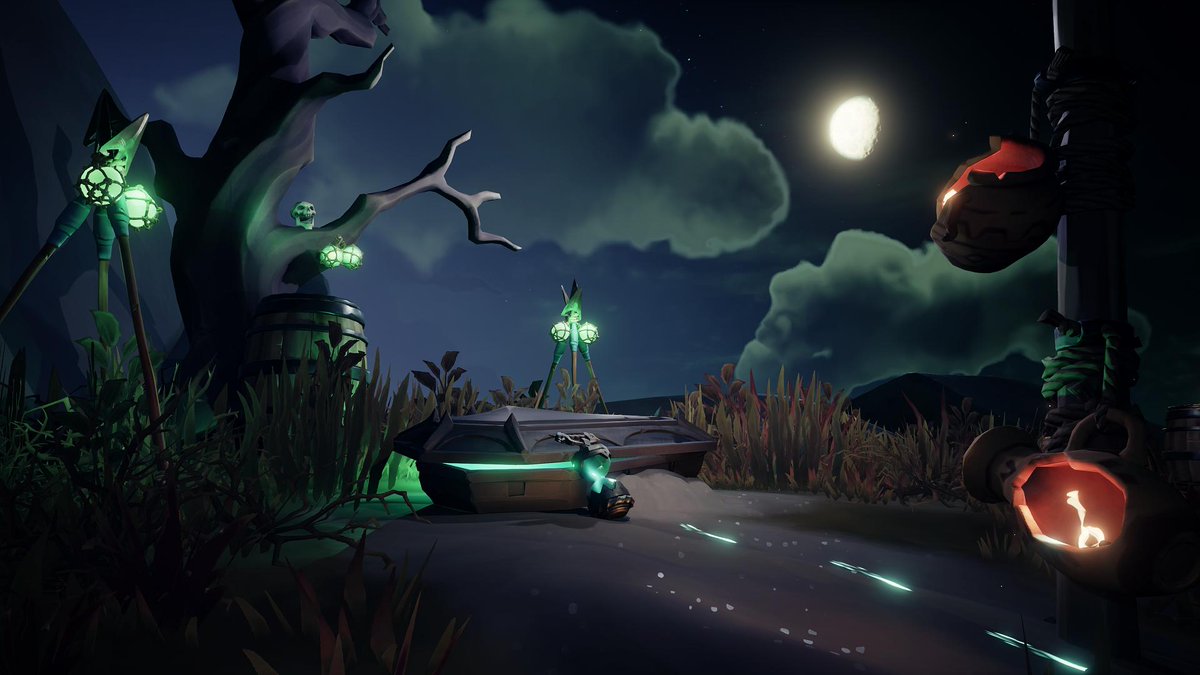 Festival of the Damned. Image by Sea of Thieves.
There is also a variety of Christmas sweatshirts from previous years and a plethora of different Sea of Thieves Christmas cards available.
Among other things, there is also a Sea of Thieves world map side table, which, can serve as a pretty cool bedroom feature for Sea of Thieves navigation enthusiasts. Nerd alert! 
For a complete list of all Christmas products available on the "Rare" Sea of Thieves merch store, players can visit the store's official site. Merry Christmas a month ahead of time for the pirate crew!