Sea of Thieves: 5 Things to Know Before Buying
Updated: 28 Apr 2018 5:01 am
"You're all in for a treat. We finally get to see someone eaten by a Kraken."
1. What is Sea of Thieves all about?
Sea of Thieves is a pirate-themed action-adventure game developed by Rare and published by Microsoft Studios. Players experience pirate adventures on the high seas from a first-person perspective. Crews can consist of 1 to 4 pirates, depending on the size of your ship. There are two ship types: Sloop and Galleon. The sloop can be operated by 1 or 2 people and the Galleon operated by 3 to 4 people, but a player is not penalized for going on a solo adventure. During gameplay, it will be possible to combat others playing the game and loot treasures they are hiding in the bowels of their ship.
Things like sailing the ship, manning the cannons, climbing the rigs, pouring out excess seawater will require the work of a four-person crew. Creating characters is done with something Rare calls the "Infinite Pirate Generator," a tool that gives players randomly assigned features for their respective pirate.
Quests are given out by three separate factions and they range from hunting down a bounty, uncovering treasure on a deserted island to transporting chickens and pigs to someone's farm.
2. Is it MMO or Single-Player?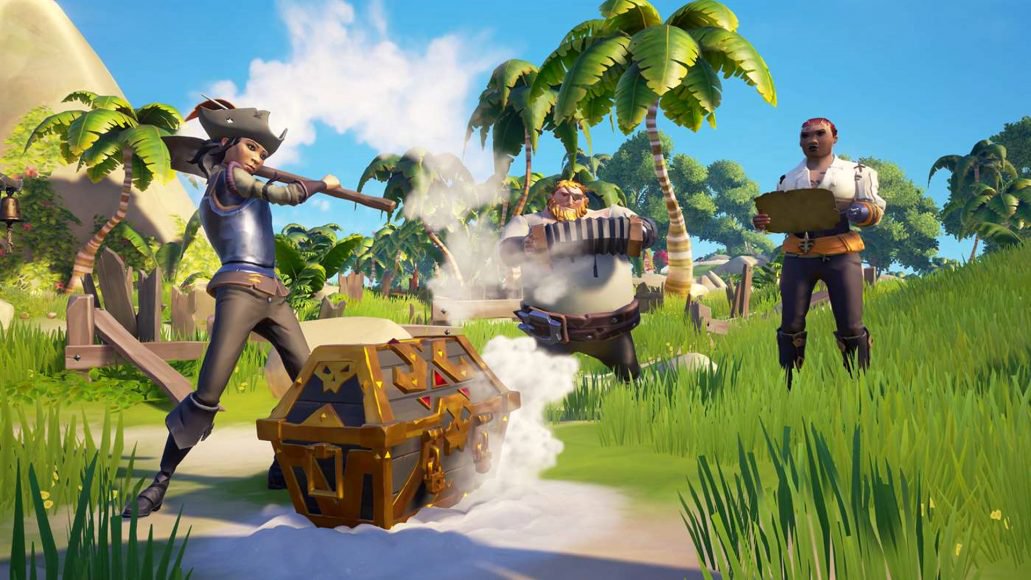 Sea of Thieves is both a single-player game and MMO. Players can choose to embark on a solo adventure charting their own path, or join friends on a quest together. Certain areas of the game, such as dungeons, will be less difficult if accompanied by a group.
3. Does it cost money to subscribe to Sea of Thieves?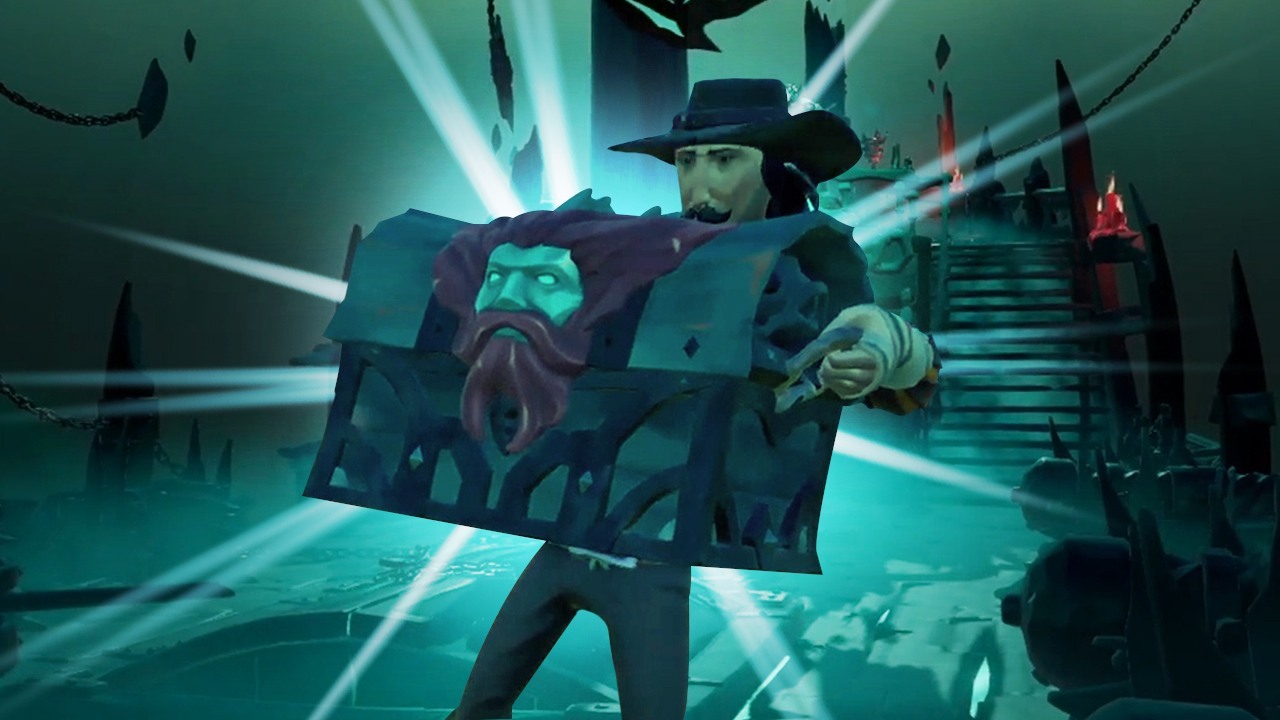 When Sea of Thieves is purchased in the Microsoft Store, it is playable on both the Xbox One and PC with Game Pass. There is only a one-time payment for buying the game and players will be able to play for free without paying a monthly subscription.
4. Gameplay
One of the biggest things to worry about in Sea of Thieves is other players. Pirates sailing the seas should take caution when catching sight of other vessels, as they may be raided or completely slaughtered for the plunder they possess. There is no definitive storyline for Sea of Thieves, but players looking for structured gameplay can accept quests from three different factions: The Gold Hoarders, The Order of Souls, and the Merchants' Alliance.
The Gold Hoarders, as the name suggests, are people who love gold. This faction will send you on missions to uncover treasure on deserted islands. Each mission is randomly generated by the game, so no online guides will really help in locating buried treasure.
The Order of Souls sends pirates on bounty hunts to Skeleton Forts to fight the undead, and bring back the skull of their ghostly captain.
Players accepting missions from the Merchants' Guild will be sent on quests to ferry animals such as pigs, snakes, and chickens across the sea. Calm the agitated snakes with a song, and keep the animals fed as they journey. Be sure your ship can make the trip back so your animals don't drown.
Many people find being kind to their enemies an entertaining playstyle that adds to the replay value. Some players, if aware their ship will not survive the cannonfire coming at them, can jump onto an enemy ship and drop the chest you were trying to turn in for a reward. Drop the Chest of Sorrow on the enemy's deck, and their ship will flood with water. As it is a cursed object, there is no workaround for all the water a ship will take on except for draining the ship with buckets.
5. PC Requirements
These are the minimum recommended PC requirements, depending on how you want the graphics to run:
1080p @60 fps
OS: Windows 10
CPU: Intel i5 4690 @3.5ghz or AMD FX-8150
RAM: 8GB
DirectX: 11
VRAM: 4GB
GPU: Nvidia GeForce GTX 770 or AMD Radeon R9 380x
Modern GPU: Nvidia GeForce GTX 1060 or AMD RX 470
HDD: 60GB 7.2k RPM
Graphics settings: Medium ("Rare" in-game)
720p @30fps
OS: Windows 10
CPU: Intel Q9450 @2.6ghz or AMD Phenom II
RAM: 4GB
DirectX: 11
VRAM: 1GB
GPU: Nvidia GeForce GTX 650 or AMD Radeon 7750
Modern GPU: Nvidia GeForce GTX 1030 or AMD R7 450
HDD: 60GB 5.4k RPM
Graphics settings: Low ("Common" in-game)
540p @30fps
OS: Windows 10
CPU: Intel Iris Pro Graphics 6200 or Intel Iris 540
RAM: 4GB
DirectX: 11
VRAM: 1GB
GPU: Integrated
Modern GPU: Integrated
HDD: 60GB 5.4k RPM
Graphics settings: Minimum ("Cursed" in-game)
The above are the PC requirements for computers running Windows 10. Many computer models vary in levels of performance, so it is best to shop around and see if your computer is in need of an upgrade.
Sea of Thieves is going for $59.99 on the Microsoft Store. With their "Play Anywhere" program, anyone who purchases the game can play on either the Xbox One or their Windows 10 PC. Those running Windows 7 or Windows 8.1 will have to upgrade their OS in order to play.