50 Images That Show Us The Evolution of Call Of Duty: Page 8 of 10
Updated: 21 Jul 2016 4:51 pm
Call Of Duty has progressed for the better, check out these old school graphics.
15. Horseback Travel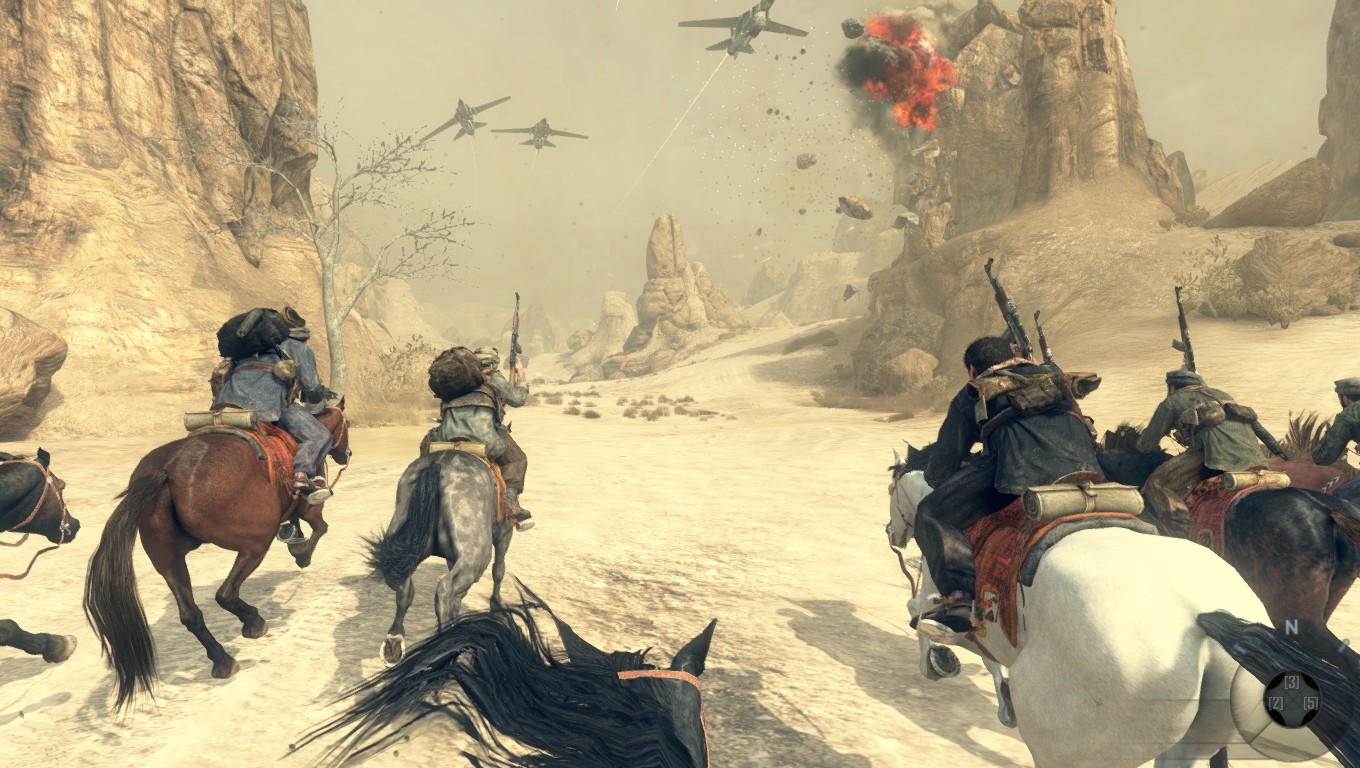 Taken from Call of Duty: Black Ops 2 (2012)
Oh yes, horseback. Campaign saw many major improvements, one being transport. I mean riding around in the dessert on horseback, come on, that's incredible. Take a look at the aircrafts above in the sky, the contrast is quite funny. And very entertaining.
14. Falling Maps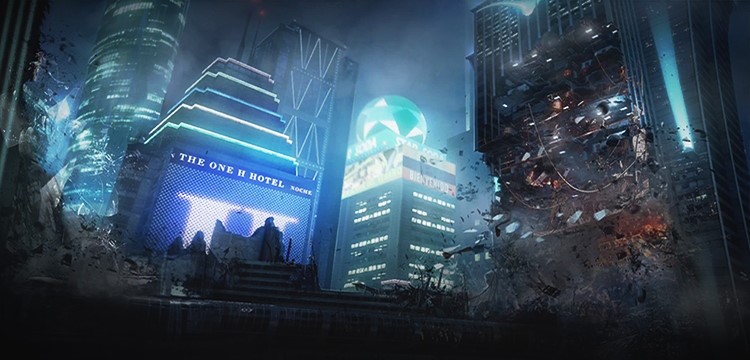 Taken from Call of Duty: Ghosts (2013)
Onto CoD Ghosts. Here we see the map Free Fall. This map is one of many that would change during gameplay. You are dropped into a shattered skyscraper that is on the brink of collapsing. How the map changes during gameplay is a new dynamic and very entertaining.
13. Aliens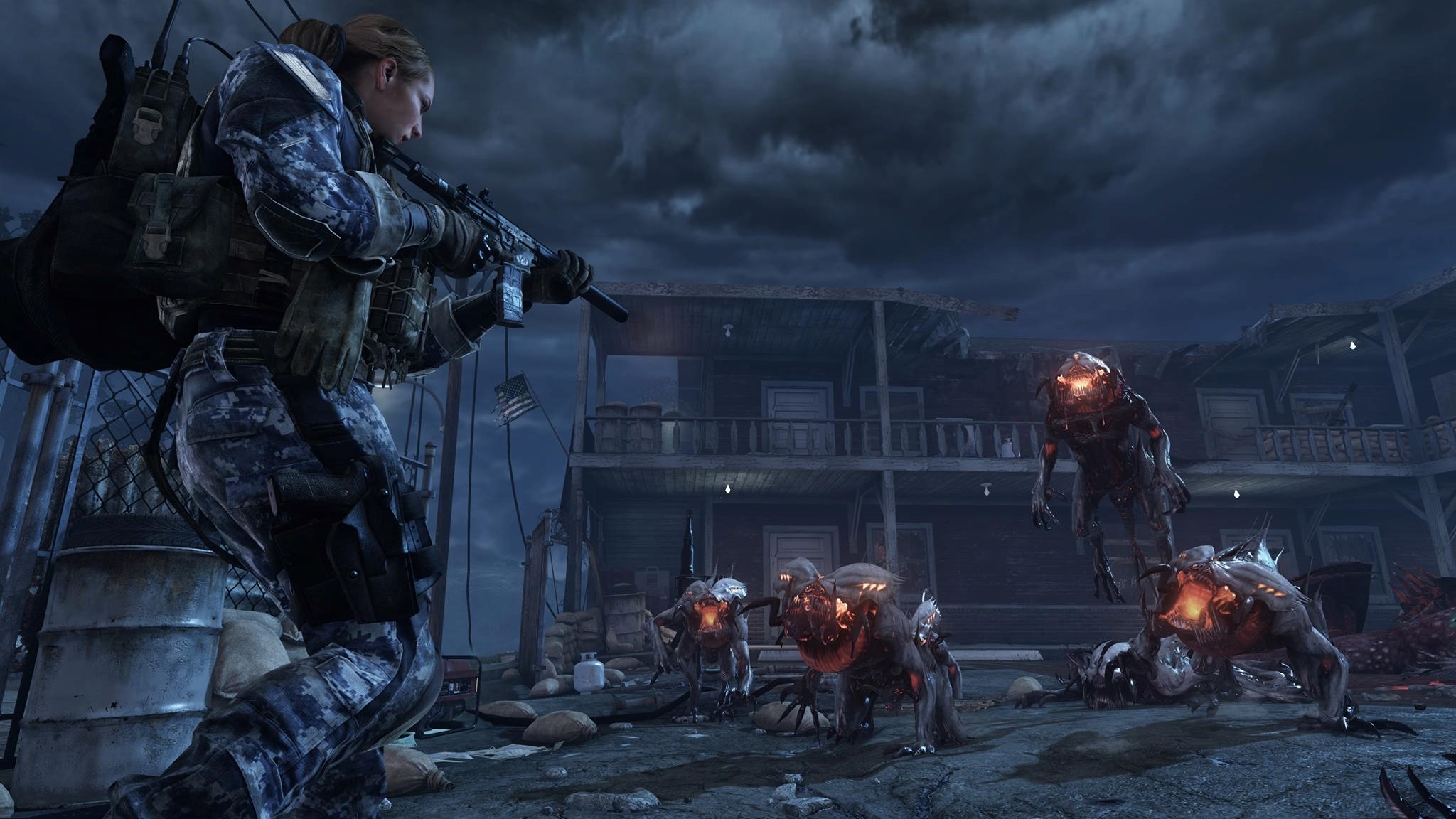 Taken from Call of Duty: Ghosts (2013)
A futuristic twist on Zombies. Extinction involves up to 4 players battling to fend of the incoming aliens. The goal is to destroy all of the Cryptid all over the map, while defending yourself against these aliens. A new game mode that was quite futuristic, introduced into the franchise.
12. Customise Your Character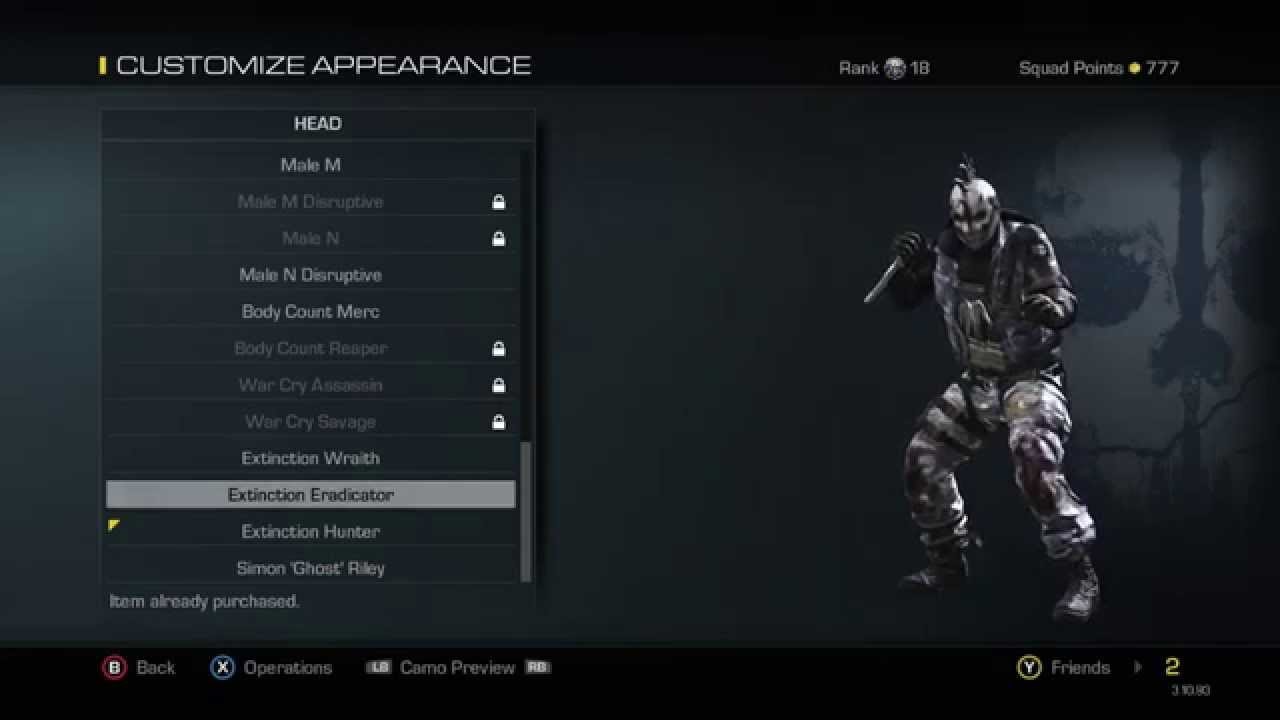 Taken from Call of Duty: Ghosts (2013)
Customise your character how you want, from head to toe. Completing challenges to unlock new gear, and using your squad points to purchase what items you want. You could really create a unique in-game character for yourself.
11. Headshot B****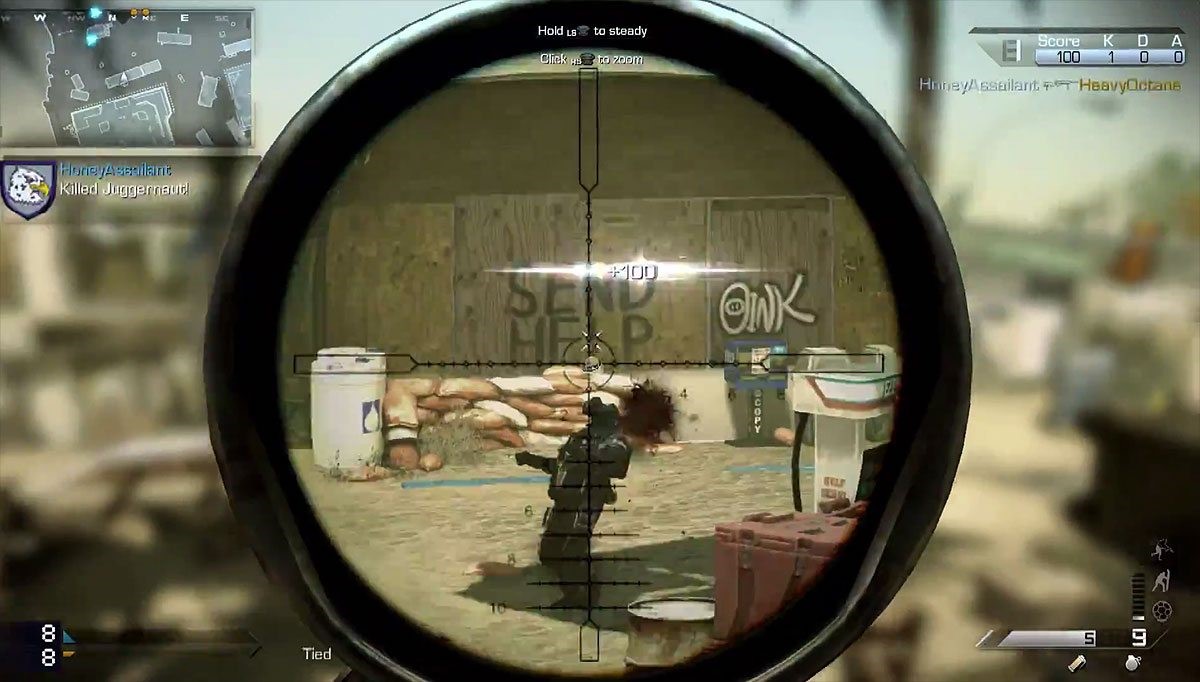 Taken from Call of Duty: Ghosts (2013)
As always, multiplayer gameplay was continuously being revamped. In Ghosts, when you zoom in using your sniper rifle, you can still see the surroundings and it is no longer a blacked out area. Have a look at the smoother display, everything clear. With your score board, KD ratio and gun/equipment/streaks all detailed.
Image Gallery