Top 10 Call of Duty Games (RANKED)
Updated: 22 Mar 2022 8:33 am
If only all Call of Duty games felt this realstic
Whether you love 'em or you hate 'em, Call of Duty is the most popular first-person shooter of all time and only gets bigger with every release. 
Since the first Call of Duty game in 2004, Activision's biggest cash cow has evolved in so many ways, no one can honestly keep track. 
Thriving off a vast community of players with many different backgrounds, Call of Duty provides the perfect blend of realism and "arcadey" shooter in their mechanics and engines. However, at its rise of popularity with Call of Duty: Modern Warfare 2, a power struggle broke out between Activision and developer Infinity Ward leading to a chain of events that would eventually change the course of the Call of Duty franchise forever. 
Now with almost 10 studios working on the infamous franchise, Call of Duty's state of play is somewhat questionable but loyal fans of the franchise will never give up on the series and with the recent Microsoft acquisition of Activision, players may finally be getting the breath of fresh air we've all been waiting for.  
Without further ado, let's dive into our Top 10 Call of Duty titles of All Time.
10. Call of Duty 4: Modern Warfare (PC, Xbox 360/One, PS3/PS4)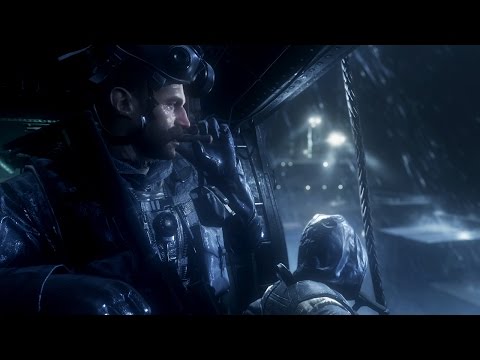 Call of Duty®: Modern Warfare® Remastered – Crew Expendable Gameplay
Starting our list off is the game that started it all. Yes, the first couple of Call of Duty installments were great but Call of Duty 4: Modern Warfare put the Call of Duty series on the map. New characters, visceral multiplayer, and a fast-paced gunplay experience kicked off a worldwide phenomenon that would occupy billions of gameplay hours from millions of players across the globe.
Although the multiplayer is revolutionary, it would be a huge mistake to dismiss the mind-blowing campaign of Call of Duty 4. We've all wondered how Captain Price could be dug into the trenches of the war in Africa in Call of Duty 2 and then lead a Special Task Force in 2007. Nonetheless, you follow the infamous Captain Price as "Soap," the newly graduated FNG straight out of selection. In tandem with the US Marine Corps, Allies work to take down the terrorists Imran Zakhaev and Al-Asad in one of the craziest fictitious wars ever known to man.
Call of Duty 4 blends the perfect amount of stealth, story, action, and emotion in an unforgettable experience that no one should ever miss. 
9. Call of Duty: WWII (PC, Xbox One, PS4)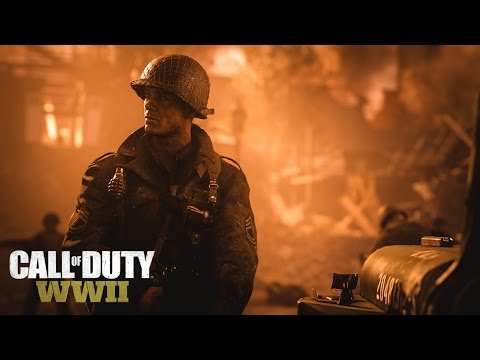 Official Reveal Trailer | Call of Duty: WWII
Does anyone notice that we're running out of wars to talk about? I feel like in hindsight that's a pretty good thing but for Call of Duty, maybe not so much. It almost seems like we get a few modern games, maybe some weird futuristic ones, and then we get a World War 2 game. Then the loop starts over again. That was the case with WWII.
It sort of came out of nowhere and Sledgehammer games didn't do a half-bad job on it. I would have to say that any Call of Duty game that runs on the IW engine won't be a horrible game…(except Vanguard), but I may be slightly biased. WWII was fun for all of the 10ish hours that I played it. Much more fun than Sledgehammer's most recent crack at WWII yet again, Call of Duty: Vanguard. 
My question is: Why are we just making off-handed reboots of old games? Does anyone notice how WWII was sort of a remaster of World at War but yet Vanguard feels like a downgrade from WWII? Not sure how that works but out of the World War II games Call of Duty has pushed out, WWII is quite polished and fun to play, although sadly, pretty forgettable.
8. Call of Duty 3 (PC, Xbox 360, PS3)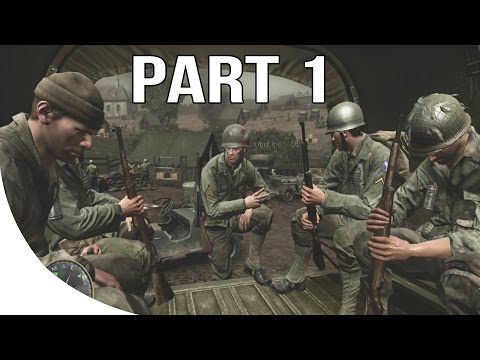 Call of Duty 3 Gameplay Walkthrough Part 1 - No Commentary Let's Play - Saint Lo
Call of Duty 2 took the world by storm with an awesome campaign, amazing gameplay, and even more visceral multiplayer for its time. We were in awe when the COD 2 trailer dropped with how realistic it all looked and felt. And then enter Treyarch with Call of Duty 3.
Call of Duty 2 took the world by storm with an awesome campaign, amazing gameplay, and even more visceral multiplayer for its time. We were in awe when the COD 2 trailer dropped with how realistic it all looked and felt. And then enter Treyarch with Call of Duty 3.
I have a bone to pick with Treyarch. For such a big (and old) company, it almost feels as if they never learn from their previous mistakes. They remind me of my sister's dog: big head, no thought. 
With the revolutionary blockbuster that was Call of Duty 2, Activision felt the need to start pushing out titles every year, so they brought on a cheaper studio to fill in between the good games that were made by Infinity Ward. 
Call of Duty 3 makes the list for its new modes and how it did its best to capitalize on the success of COD 2 by introducing vehicles and rushing through the war-torn cities with tanks. Sadly, the game was seriously overshadowed by Battlefield 2: Modern Combat which took all-out military warfare to a level never before seen in a first-person shooter. 
7. Call of Duty: World at War (PC, Xbox 360, PS3)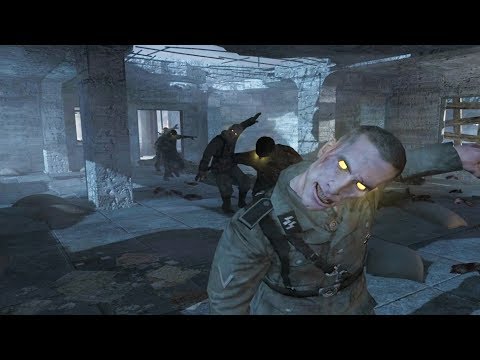 Call of Duty World at War - Zombies - Nacht Der Untoten
Can you tell I'm not the biggest fan of Call of Duty's older warfare games? It's not that they're bad, but after some of their amazing recent successes, their takes on historical warfare can be seen as pretty boring and washed out. 
World At War was fun for its time and makes the list solely for its incorporation of Nazi Zombies. Even though I give Treyarch a lot of flak, I have to admit that I spent countless hours every single day playing zombies over and over and spent tons of money on new map packs. Treyarch took the community by storm with the easter egg after the campaign when your character's blurry vision shows nasty undead German soldiers coming for your blood. It was surreal. 
The multiplayer, however, just showed how much Treyarch doesn't learn from its past. Black Ops Cold War's multiplayer feels almost exactly like World at War, with some very minor improvements, which is pathetic when you think of it. Even the sound effects are similar. But no one can change my mind that simple yet blood-curdling experiences in places like Shi No Numa and Der Riese sucked up much of my teenage years and I have absolutely no regrets. 
6. Call of Duty: Black Ops II (PC, Xbox 360, PS3)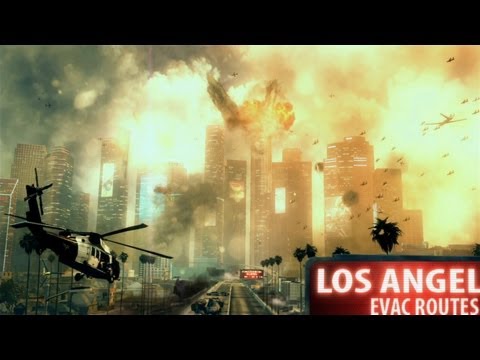 Official Reveal Trailer | Call of Duty: Black Ops 2
When Black Ops was released, it felt unfinished to me but Black Ops II was an incredible curveball that excited many gamers. How could they take a game that was in one period and suddenly send that sequel far into the future with new tech, new weapons, and new characters? Well, they did and honestly, it worked tremendously well. 
Black Ops 2 was a gamble and it paid off. I can still remember the first moment I saw the reveal trailer and the date showed 20…25. Jumping from the Cold War to almost half a century into the future was so fun. It introduced new weapons and new possibilities we never truly imagined for a game like Call of Duty. 
Treyarch irks me but their canny ability for creativity and taking risks is something that I deeply appreciate with their work in the Call of Duty universe. 
5. Call of Duty: Advanced Warfare (PC, Xbox One, PS4)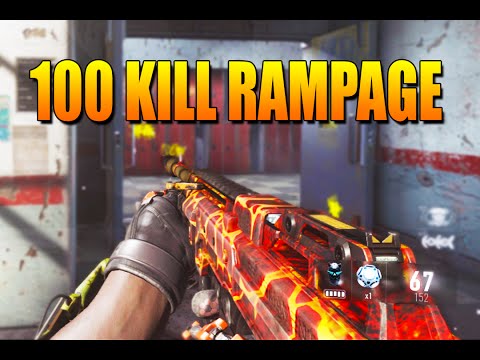 Call of Duty: Advanced Warfare Multiplayer Gameplay - 100 Kills in Advanced Warfare
Sledgehammer Games took a crack at spearheading the development of the monster franchise with Advanced Warfare and to be honest, it didn't even feel like a Call of Duty game. This wasn't bad though. It was honestly incredibly refreshing after the epic failure that was Call of Duty: Ghosts. 
Since the departure of Vince Zampella, the original head of IW, Infinity Ward took a massive hit in their creative department, leaving the studio to pick up the pieces while attempting to deliver the same caliber of their previous titles Modern Warfare titles. So Activision created Sledgehammer Games. This allowed the money-hungry publisher to continue making Call of Duty games while they sorted out the IW fiasco and honestly, it was a great title. 
If we look at it from a Call of Duty standpoint, it was pretty mediocre and really weird. They introduced exoskeletons and operators but they took complete advantage of the newly released next-gen consoles. The graphics were absolutely bonkers and the cutscenes were incredible. 
Despite having a different yet incredibly action-packed campaign (let's never cast Kevin Spacey in a game ever again), I deeply enjoyed the multiplayer of Advanced Warfare. Although the game did not use the beautiful IW engine that I love so much, the mechanics were polished, the jetpacks and exoskeletons actually worked wonderfully well and even though the gunplay felt a tad bit fluffy to me, it was still a great time. 
4. Call of Duty 2 (PC, Xbox, PS2, Gamecube)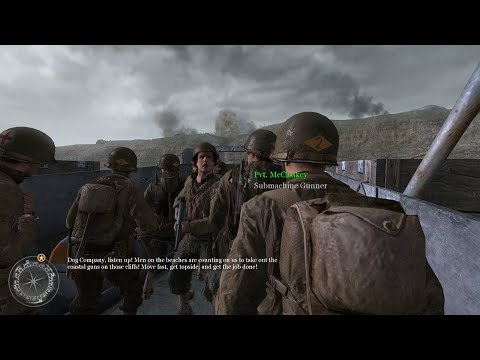 Normandy D-Day - The Battle of Pointe du Hoc - Call of Duty 2
If someone ever wanted to play Saving Private Ryan instead of watching it, Call of Duty 2 is an answer to your prayers. As a game that solidified Call of Duty's place in the FPS shooter world, the second installment in the franchise is a nostalgic cinematic experience that paved the way for hundreds of video games in the coming years. 
Call of Duty 2 introduced the idea of cinematically beautiful first-person shooters and realistic set pieces. Most shooters coming up to this point were all about moving from point to point and didn't very much have any incredibly cinematic value. But Call of Duty 2 took the veracity of World War 2 to a whole new level in video games with its "no holds barred" approach in its cinematic storytelling. 
I'll never forget when it launched on the newly released Xbox 360 and its graphics were top of the line for the time. A soldier breaching a door was riddled to shreds by a German-manned machine gun while his comrades in arms avenged his death. It was visceral and something I had never seen before in a video game. 
Call of Duty 2 paved the way for future COD games and although it may not be as fun today as it was when it was released, its revolutionary approach to the first-person shooter will be forever appreciated in the gaming community.  
3. Call of Duty: Black Ops IV (PC, Xbox One, PS4)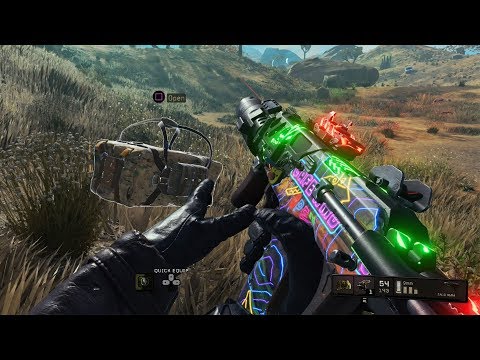 IT GOT INTENSE | Black Ops 4 Blackout
One word: Blackout. 
For anyone who remembers, Warzone wasn't Call of Duty's first foray into the Battle Royale realm. Black Ops IV was the first Call of Duty game to not have a "traditional campaign," and as we've noticed with previous Treyarch games, this was an interesting experiment they decided to embark on. With the release of the Blackout mode, nobody very much missed a campaign. 
The three modes available at launch were:
Multiplayer
Zombies
Blackout
With the recent incredible success of the Battle Royale genre due to Fortnite and PUBG, Blackout showed the world that the biggest first-person shooter franchise could take something great and make it even better. Blackout was an awesome show of what the future of Call of Duty would become. 
2. Call of Duty: Modern Warfare (2019) (PC, Xbox One, PS4)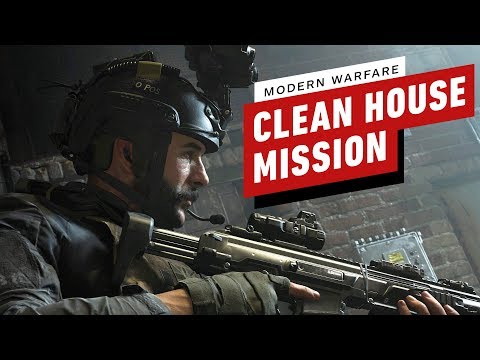 Official Reveal Trailer | Call of Duty: Modern Warfare
This was a tough call as I have put more hours into this video game than I care to admit. But the move to finally let Infinity Ward reboot their baby was one of the best decisions that could have ever been made. 
Along with great studios such as Raven and High Moon, a game so polished, so beautiful, and so cinematically brilliant was created that brought the franchise back to its former glory. Yes, it can be argued that some unnecessary things did change such as updating the characters of Gaz and Nikolai a bit too, or the fact the game's size was undeniably obnoxious but this doesn't negate the fact this installment is near perfect.   
Aside from fairly minute details, Modern Warfare 2019 is the Call of Duty we've deserved. Over 12 years from the original and after so many weird ups and downs with titles, Modern Warfare 2019 has filled its predecessor's big shoes and then some. We were given deep and balanced customization, incredibly polished gameplay, constant support with updates (sometimes a little too much), and a fun campaign that cleverly tied into the release of its new Battle Royale mode, Warzone.
It can't help but be mentioned that shortly after the release of this installment, Warzone was born, further taking the world by storm and becoming the world's most popular battle-royale game ever. Modern Warfare just barely misses our number one choice but is, without a doubt, a revolutionary and unforgettable title. 
1. Call of Duty: Modern Warfare 2 (PC, Xbox 360, PS3)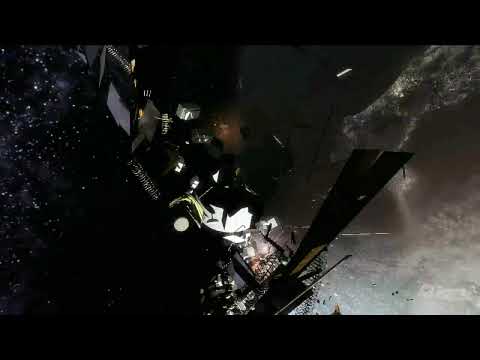 Modern Warfare 2 Launch Trailer
Any gamer who lived during 2009 will forever get goosebumps to this trailer. Transport me back to the Modern Warfare 2 lobbies where things were simpler. Where someone could call you names, be toxic, leave the lobby and ruin the whole game for everyone or call your mama a name and it was a normal Thursday after school.
Modern Warfare 2 will forever live in infamy as the best Call of Duty game to date. Although I believe that 2019's Modern Warfare is better on all fronts, MW2 was a spiritual experience, albeit a dark one, a spiritual experience nonetheless. Like Assassin's Creed II was to the AC franchise. No game, no matter how beautiful, advanced, polished, or perfect, will ever top the unforgettable experience that was Modern Warfare 2. 
MW2 introduced customization options and killstreaks that we only dreamed of. The gunplay was tight and quick. The map layouts were fun, the sound design was well beyond its time, and the campaign was out of this world. Infinity Ward took everything that was good about MW1 and capitalized on it in the second installment. 
Were attachments like the Heartbeat Sensor and the Riot Shield OP? Extremely. Was the M4 or UMP-45 such a meta weapon fully kitted out? You bet. Were the cheaters and hackers running rampant within 6 months of the game's release? Sadly, yes. But the hours we spent on that game were awesome and I appreciated every grueling session I ever played. 
I can only hope that this year's rumored Modern Warfare 2 continues to follow the trend of such a perfectly masochistic and fun Call of Duty experience. 
Conclusion
I may have some unpopular opinions on Call of Duty games but that's okay. The beauty of the Call of Duty community is that it is so vast, there will always be incredibly varying opinions on the state of our beloved franchise. 
Nevertheless, one thing we all can most likely agree on is that we've all said, at least once: "I'm done with this stupid, broken game. I'm swear I'm never playing this game again," only to immediately buy the next title as soon as it drops.
Image Gallery