11 Best Free Military Games
Updated: 06 Dec 2019 8:55 am
Battle Buddy: Always keep teammates close by in these shooters.
Looking for free military shooters? Look no futher, here are 11 of them!
From Call of Duty to World of Tanks, military games come in all shapes and sizes these days! Regardless of your playstyle and or preferred system, there are a plethora of military games available.
The best part? The games on the following list are not only some of the best games around, but they are absolutely free!
In no particular order, here are the best free military games.
11. BRAIN / OUT (PC)
BRAIN / OUT gameplay
BRAIN / OUT is a multiplayer shooter set in a retro-style post-Soviet republic. As a mercenary, you'll battle and exterminate your enemies with an arsenal of over 150 modifiable weapons and items. With a motto of "no pay to win", your skills will be tested and rewarded as you climb your way to the top of the skill ladder!
What Makes BRAIN / OUT Fun?
A huge arsenal of weapons and equipment to customize and experiment with.
A genuine test of skill with a steep but rewarding learning curve
A fun and retro art style that fits the setting and play style perfectly.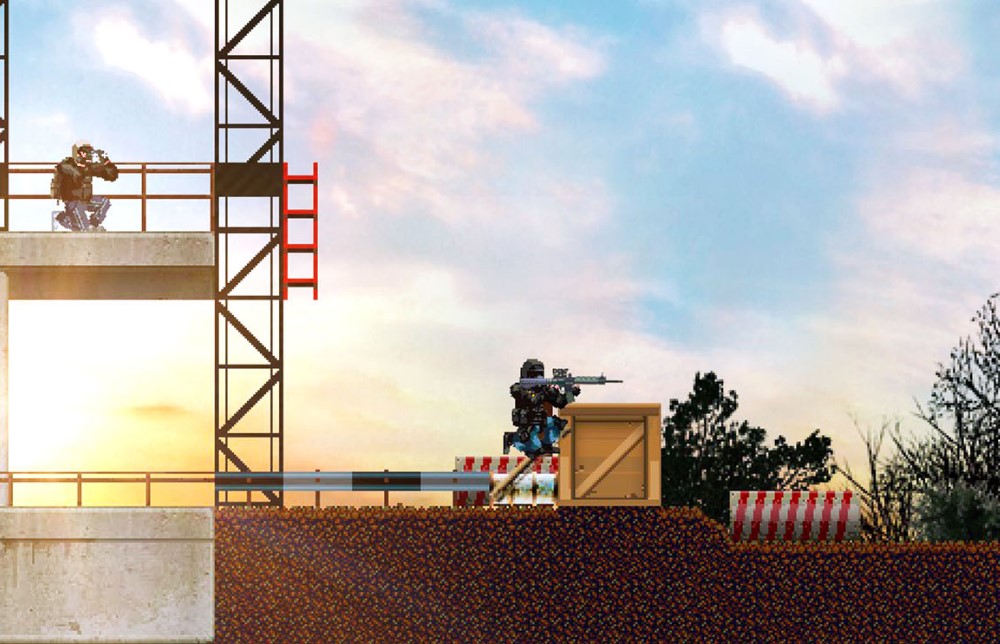 Shoot first: BRAIN / OUT has a steep but rewarding learning curve that will draw you in with twitch-based, adrenaline-pumping gunplay in urban environments.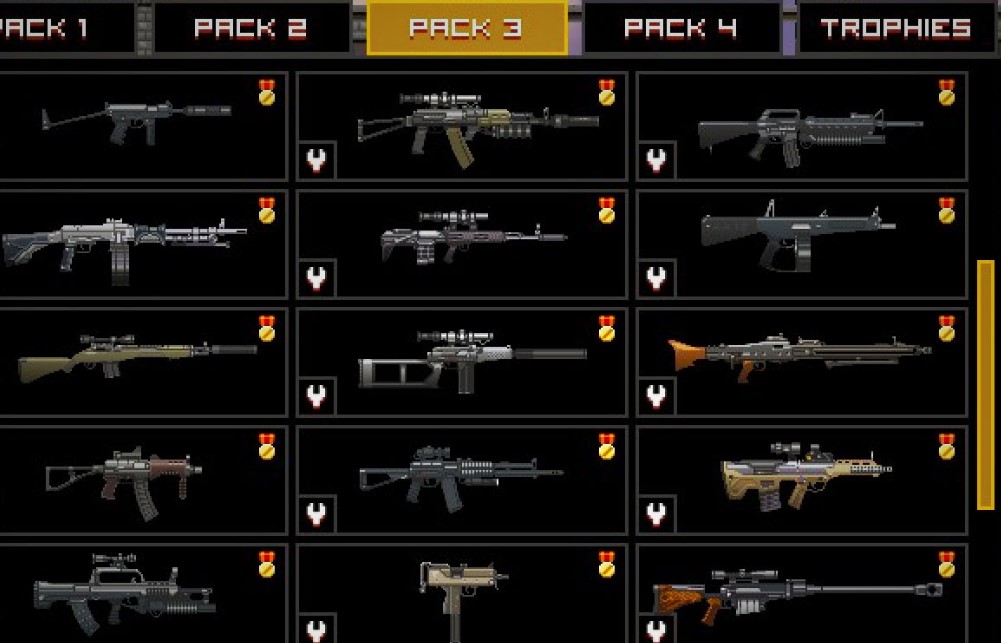 Guns galore: BRAIN / OUT has a plethora of period weapons for the post-Soviet republic setting.
10. Art of War: Red Tides (PC / Mobile)
Art of War: Red Tides gameplay
Art of War: Red Tides is a vibrant multiplayer strategy game for the PC and mobile platforms. The rules are simple: select 10 units from one of three unique races to destroy your enemy's forces and their base. Adjust your strategy after each wave to anticipate and counter their next move along with your team. It's a simple concept but with the quick pace and variety of units, the player is guaranteed a unique and thrilling experience with each game!
What Makes Art of War: Red Tides Fun?
Intense battles with over 300 ground and aerial units on the battlefield.
Fast-paced and rapidly changing action keeps you on your toes.
Simple gameplay with added depth and strategy based on unit and commander skills.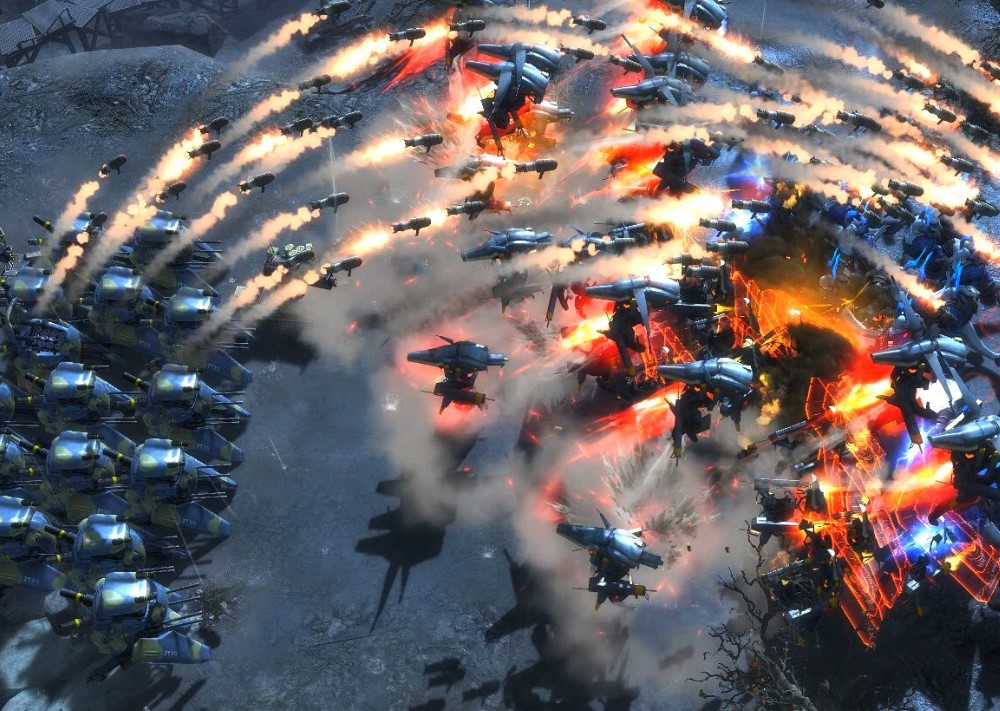 Art of war: The vibrant color scheme helps the game stand out among similar competitors and looks fantastic.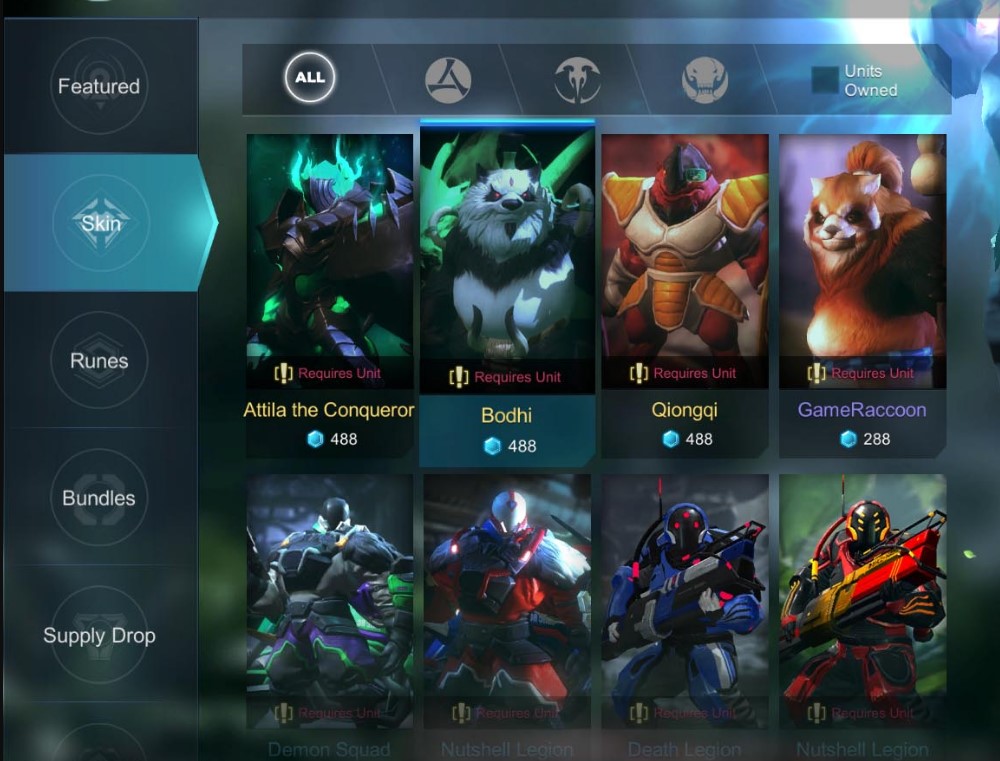 Choices: Art of War provides a wide variety of races and units to choose from.
9. Black Squad (PC)
Black Squad gameplay
Black Squad is a gorgeous free-to-play military first-person-shooter. The game boasts over 85 weapons and over 48 maps so there is no shortage in the ways you can gun down your enemies. 10 game modes, a custom game creation feature, constant developer updates, and a number of community rankings, clan wars, and tournaments ensure that the game never loses its focus on the fun!
What Makes Black Squad Fun?
Over 85 weapons to choose from and over 400 skins to collect - all through skill.
A plethora of game types and constant updates means the game is always evolving.
Active and competitive community tournaments and ranked modes.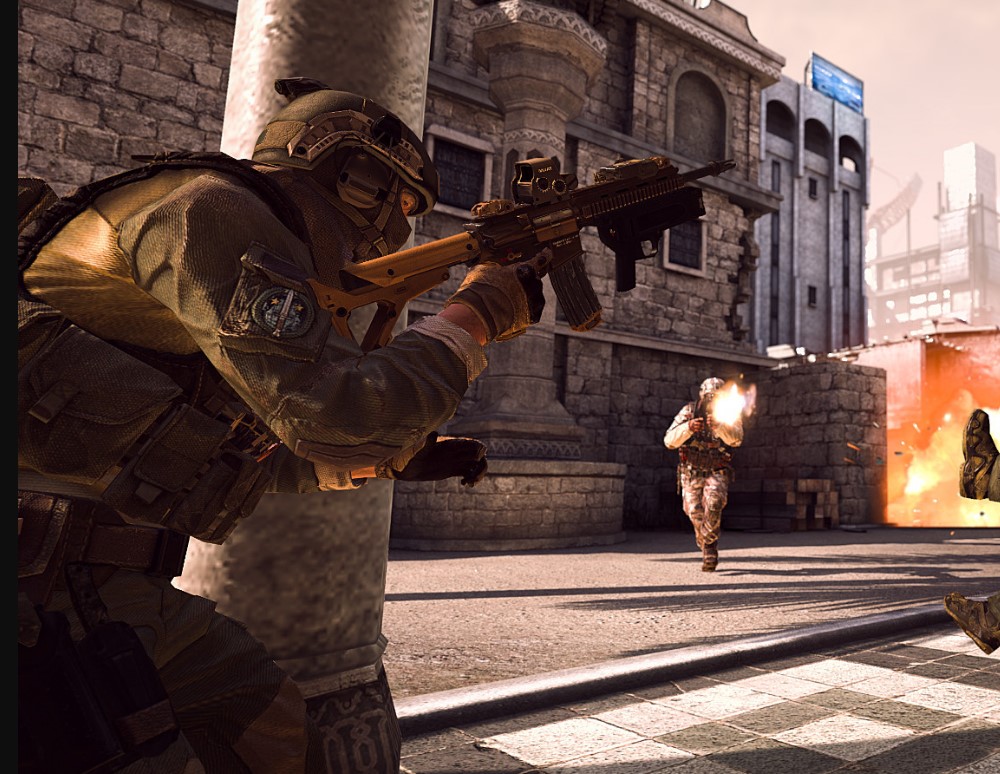 Skills to kill: Black Squad emphasizes skill above all else to defeat your enemies online.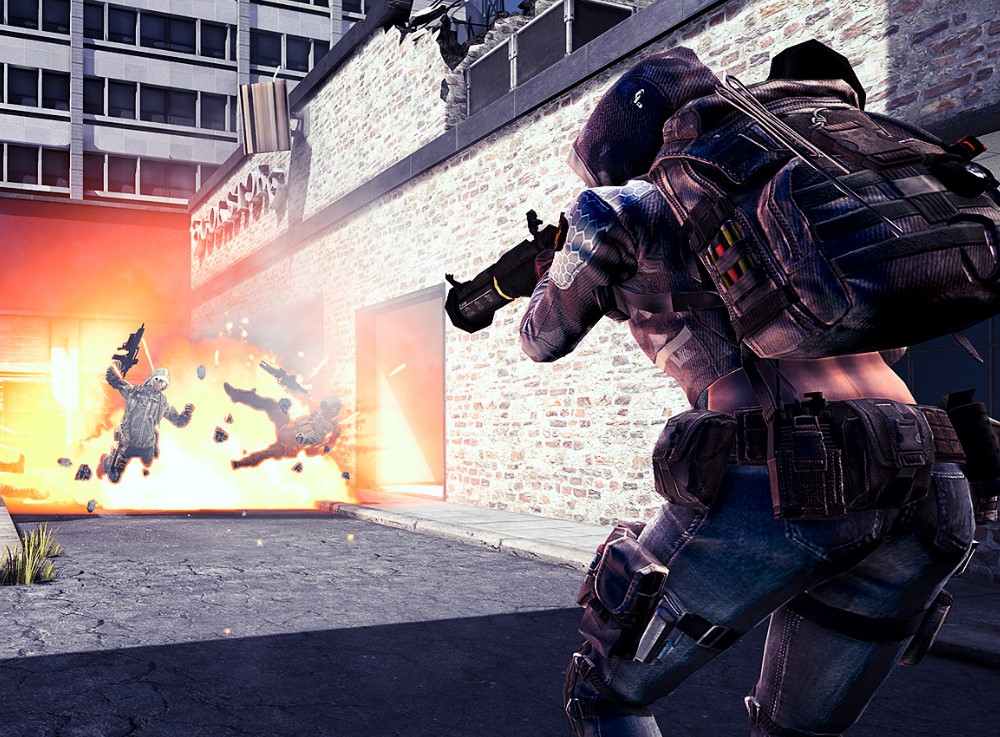 A fiery new look: Customize your character and loadout with over 400 skins and 85 weapons to unlock.
8. PlanetSide 2 (PC / Playstation 4)
PlanetSide 2 gameplay
PlanetSide 2 is one of the most well-known games on this list and for good reason. Boasting battles of up to 2000 players per continent, the gameplay is like nothing you've ever played before. Battle your way to victory with a class-based leveling system that allows you to specialize your skills as everything from a heavy assault player to an infiltrator. With vehicles aplenty and massive battles on a gorgeously rendered world, this game is still a joy 7 years after launch.
What Makes PlanetSide 2 Fun?
Enormous battles of epic proportion, unlike any other game.
Focus on teamwork and strategy at both small and large scale.
Deep leveling and class system ensures that every player can contribute to victory.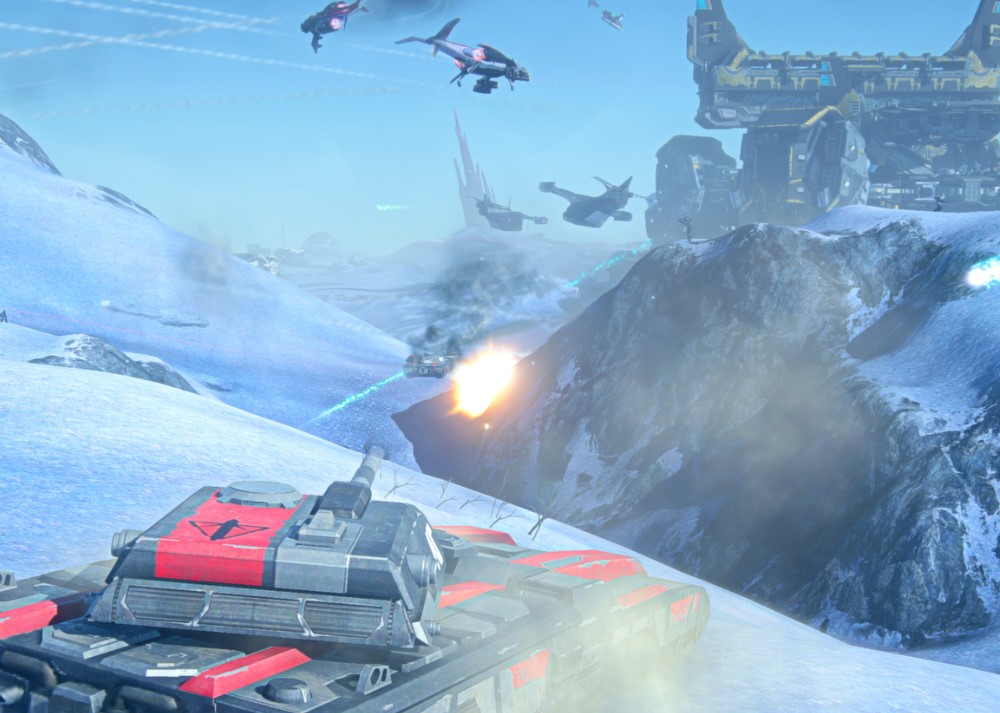 Dominate the battlefield: With up to 2,000 players fighting over a continent, battles will always feel epic and massive.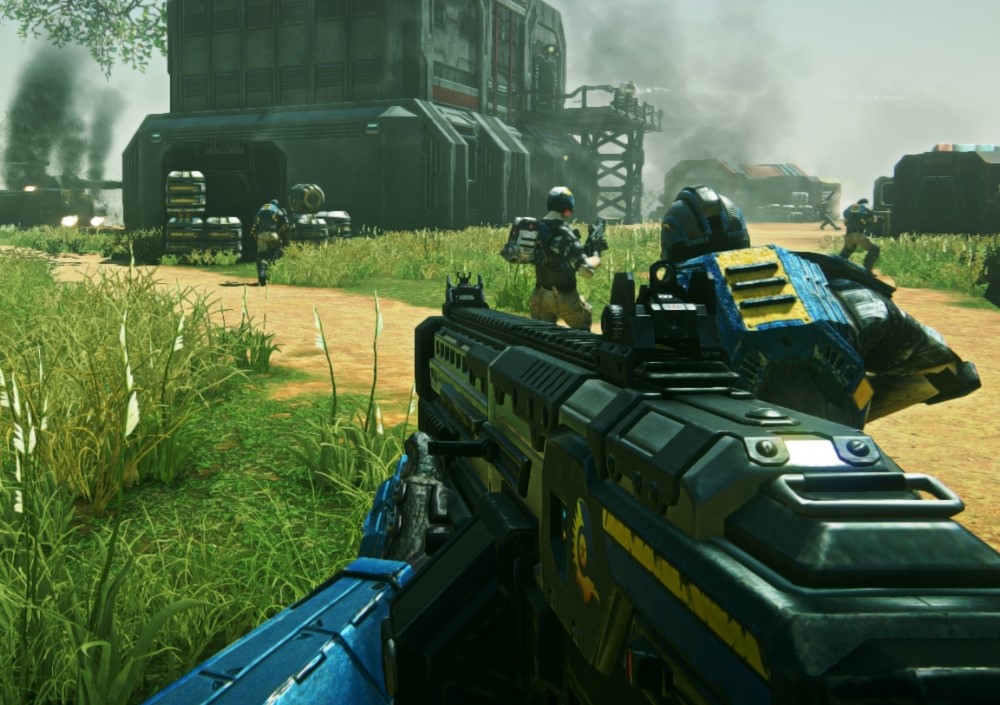 Battle buddies: Despite the massive scale of the fight, PlanetSide 2 emphasizes small scale squad and platoon teamwork to win the war inch by inch. 
7. Heroes and Generals WWII (PC)
Heroes and Generals WWII gameplay
Heroes and Generals WWII is another beautiful massive online first-person-shooter set in the midst of WWII. Playing as either an American, German, or Soviet soldier, you'll choose from a number of classes so you can bring the fight to the enemy as an infantryman on the ground, from the hull of a tank or from the sky as in an aircraft. Climb up the ranks to General and you decide the overall strategy that will bring your faction to victory in the overall war!
What Makes Heroes and Generals WWII Fun?
Over 65 historically-accurate weapons and over 75 vehicle platforms in your arsenal..
Climbing the ranks to General and fighting the war from a completely different perspective.
Combat Badges to enhance your ability to fight and win.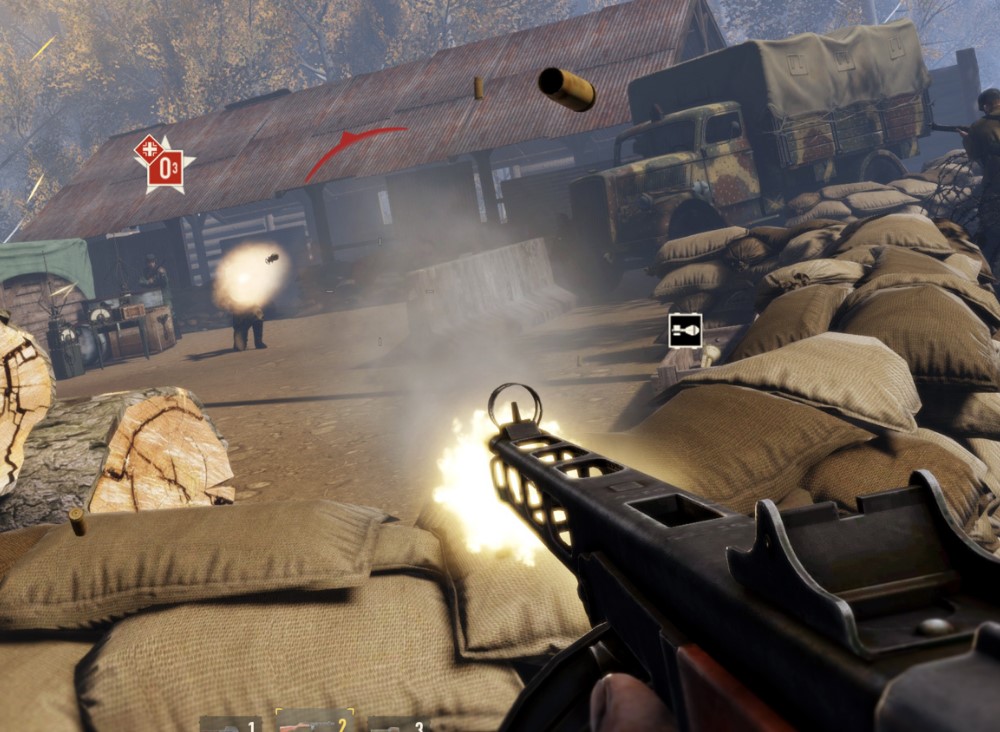 World at war: Take the fight on the ground in large-scale infantry and armor combat as either American, German, or Soviet soldiers.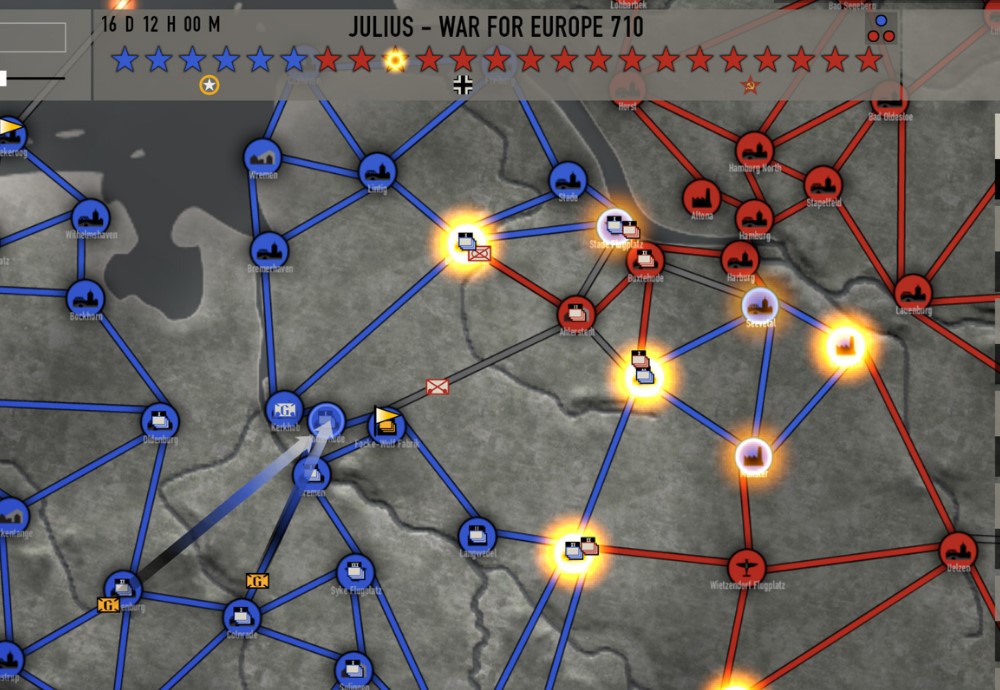 Generals and heroes: Climb up the ranks to general and command the war on a larger scale.
6. World of Tanks (PC / Playstation 4 / Xbox One / Xbox 360 / Mobile)
World of Tanks gameplay
World of Tanks is one of the biggest names in free-to-play wargames out there and a personal favorite! With more intricately detailed tanks to unlock than you ever thought existed, a mix of arcade-style shooting with enough realistic armor and ammunition rating systems to keep it challenging, and an extremely healthy community, this is a must-play on this list! Plus, it's on just about every system out there, so no matter what platform you're on you can join in on the fun.
What Makes World of Tanks Fun?
Over 400 historically-accurate tanks and armored vehicles to unlock, customize, and destroy.
Constant updates, add-ons, tournaments, and in-game events ensure there is always something new going on.
Enjoyable gameplay that mixes arcade and realistic shooting styles that is easy to learn but challenging to perfect.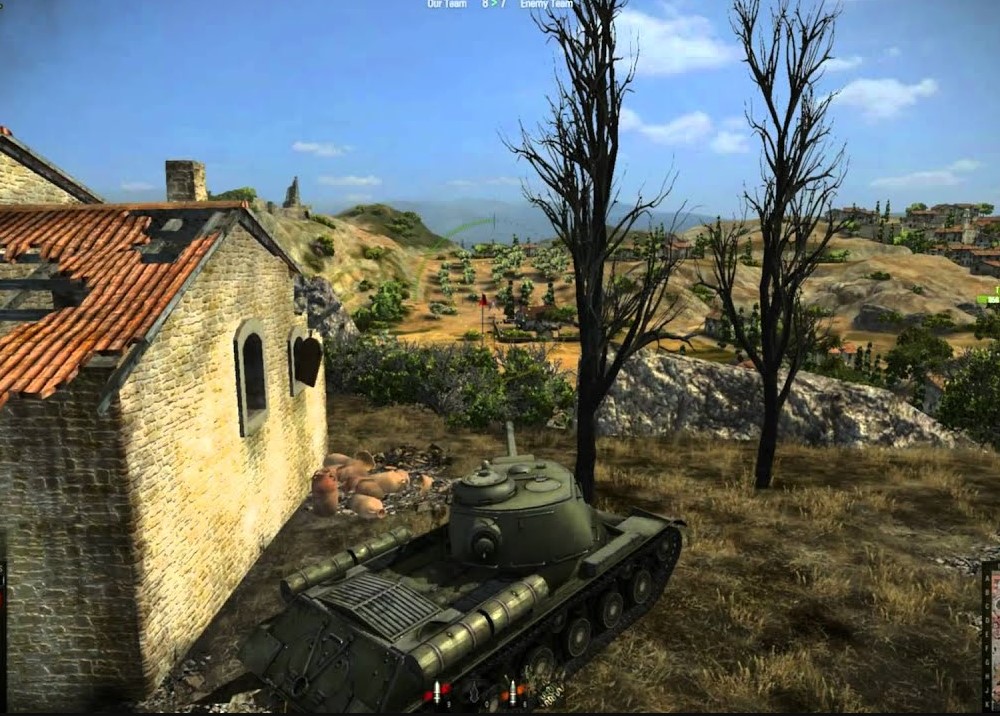 Fire and maneuver: World of Tanks perfectly blends arcade-style action with realistic penetration and shooting mechanics.
Tanks galore: With over 400 tanks and counting, World of Tanks will always have something new to unlock in events and community challenges. 
5. World of Warships (PC / Playstation 4 / Xbox One / Mobile)
World of Warships gameplay
World of Warships is the naval counterpart to World of Tanks, meaning there are over 200 beautifully rendered ships to competitively blast each other with! Blending realistic wargaming and arcade-style ease of control, the game is easy to get into and a challenge to become an expert at. Being a naval warfare game, it stands out by switching out the familiar ground and aerial warfare for the high seas which are a welcome change of setting and pace. 
What Makes World of Warships Fun?
Over 200 historically-accurate warships and submarines to unlock and customize.
A healthy and involved community means there are always new updates and gameplay improvements.
The setting and pacing of naval warfare is a breath of fresh, salty air.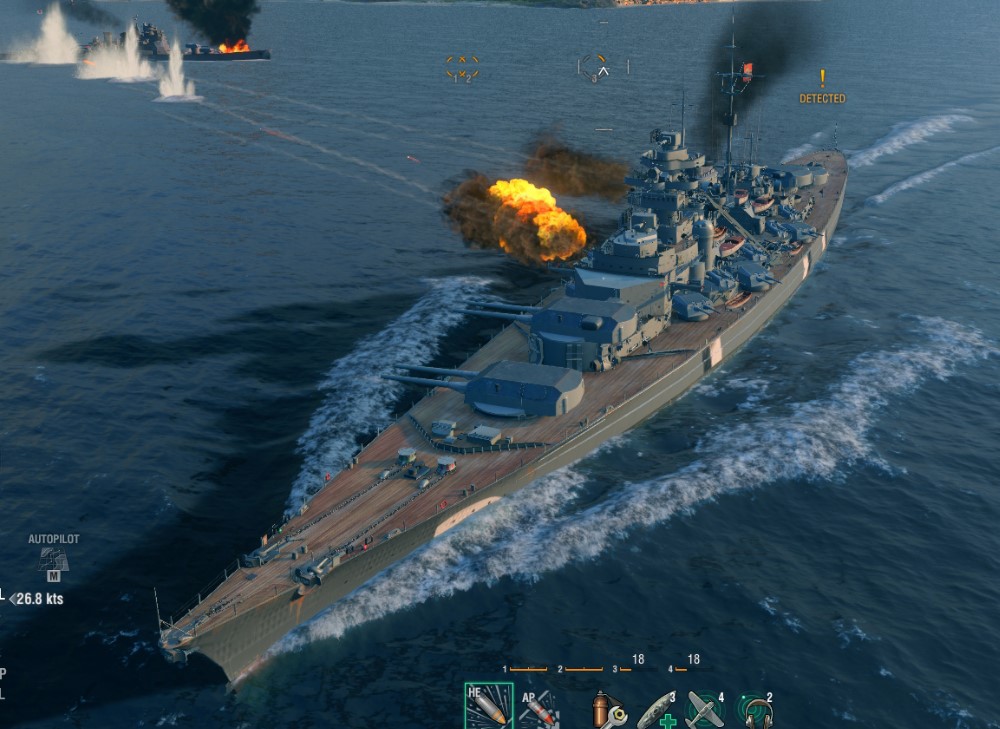 Anchors away: World of Warships provides a refreshing take on military shooters with naval combat.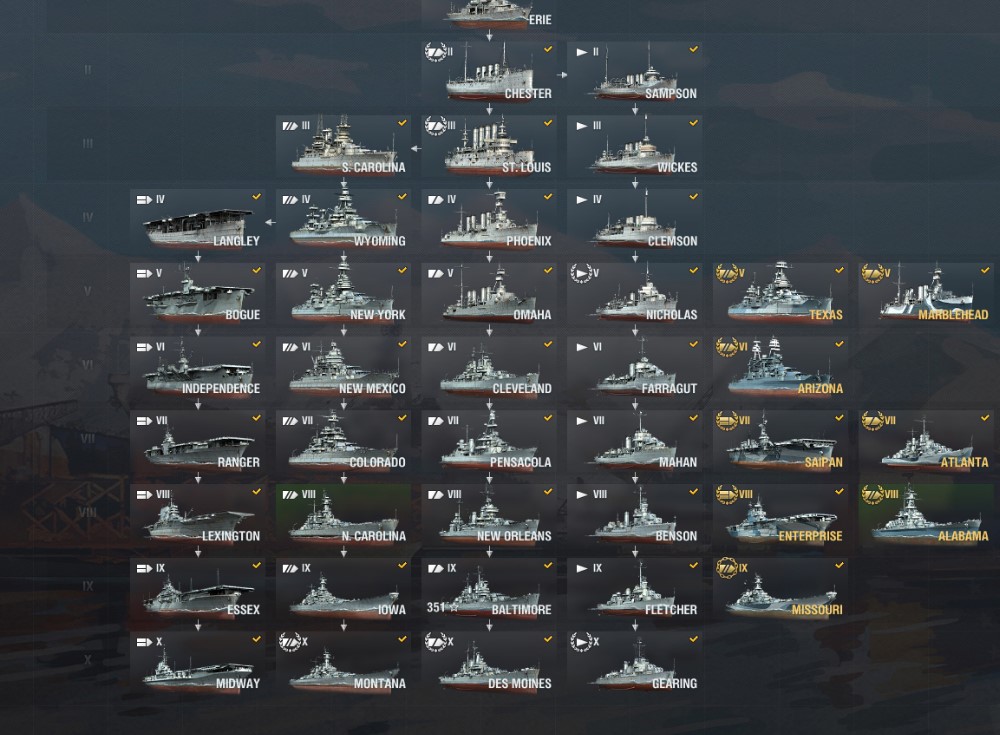 Holy ship: Just like its armored based cousin, World of Warships has more naval craft to unlock and customize than you thought imaginable.
4. War Thunder (PC / Playstation 4 / Xbox One)
War Thunder gameplay
A favorite among the military, wargaming, and casual circles alike, War Thunder is history buffs dream when it comes to all types of vehicles that go boom. Vehicles of all sorts and from varying time periods are expertly rendered in large scale battlefields that span the ground, air, and sea. The gameplay is easy to pick up at first but is extraordinarily deep and complex, which should appeal to both new players and expert wargamers. With constant vehicle and map updates, this shooter really offers so much it's mind-boggling. 
What Makes War Thunder Fun?
Over 1,000 unique tanks, aircraft, and ships to wage war with.
Huge battles of up to 64 players create a sense of a real all-out war.
Multiple play modes for arcade, realistic, and simulation styles ensure everyone from a new player to simulation buffs can have some fun.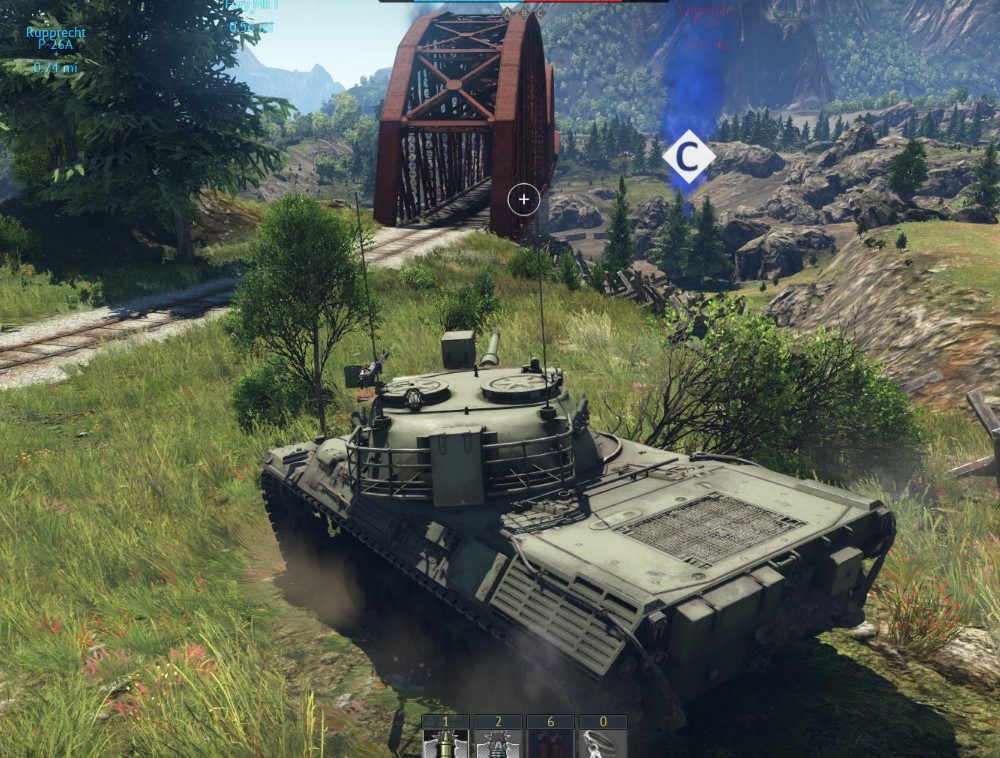 On the way: War Thunder provides modes for realistic and arcade styles of play for its air, sea, and land combat.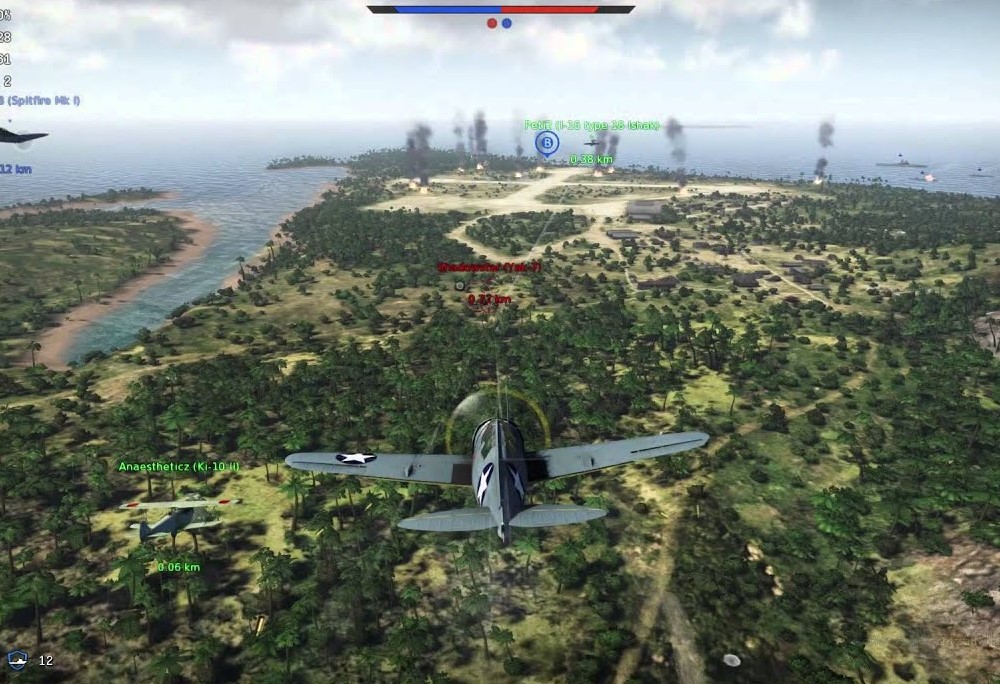 Bombs away: Take the fight to the skies in large scale all-out war in War Thunder. 
3. World of Guns: Gun Disassembly (PC / Mobile)
World of Guns: Gun Disassembly gameplay
World of Guns: Gun Disassembly is a truly unique entry on this list. A cross-genre simulation and puzzle game, World of Guns takes detail to a whole new level by allowing the player to disassemble and examine every inch of famous firearms and other mechanical contraptions down to the screw. Whether you are simply wanting to learn how a firearm works in or wanting to compete against others with your knowledge, the game provides a number of ways to appreciate the beautifully modeled pieces of firearm history. 
What Makes World of Guns: Gun Disassembly Fun?
211 models of beautifully crafted firearms and counting with constant updates.
A completely unique way to experience the weapons of war and other mechanical wonders.
Various modes for either educational, quiz, or competitive play.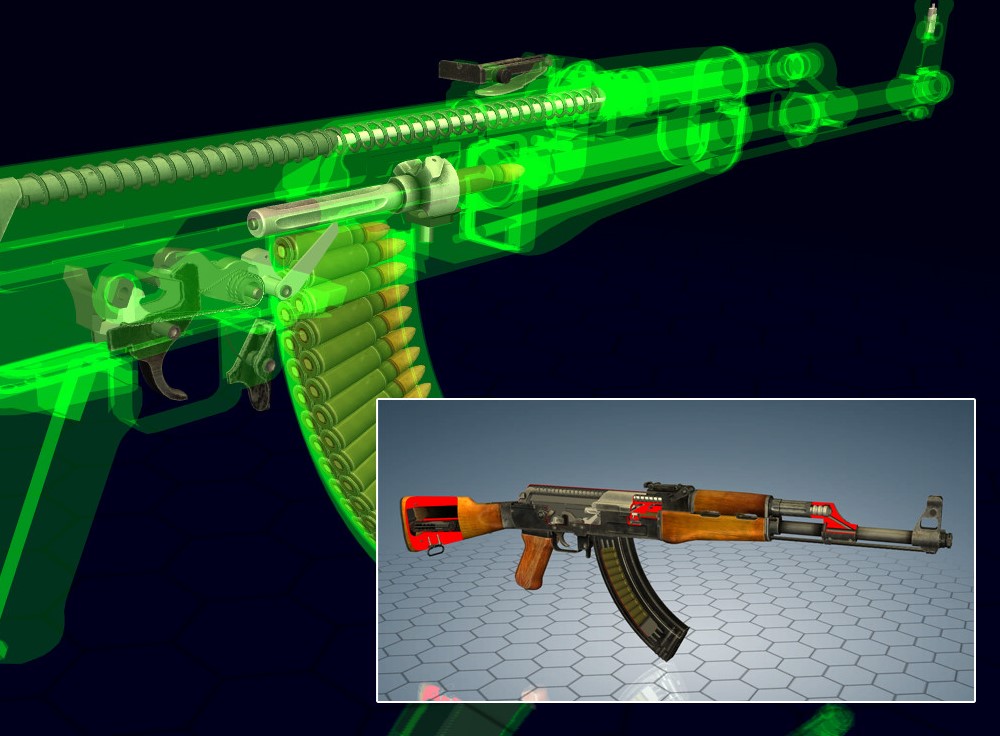 X-Ray vision: Learn how famous weapon systems realistically operate in this educational and impressive game.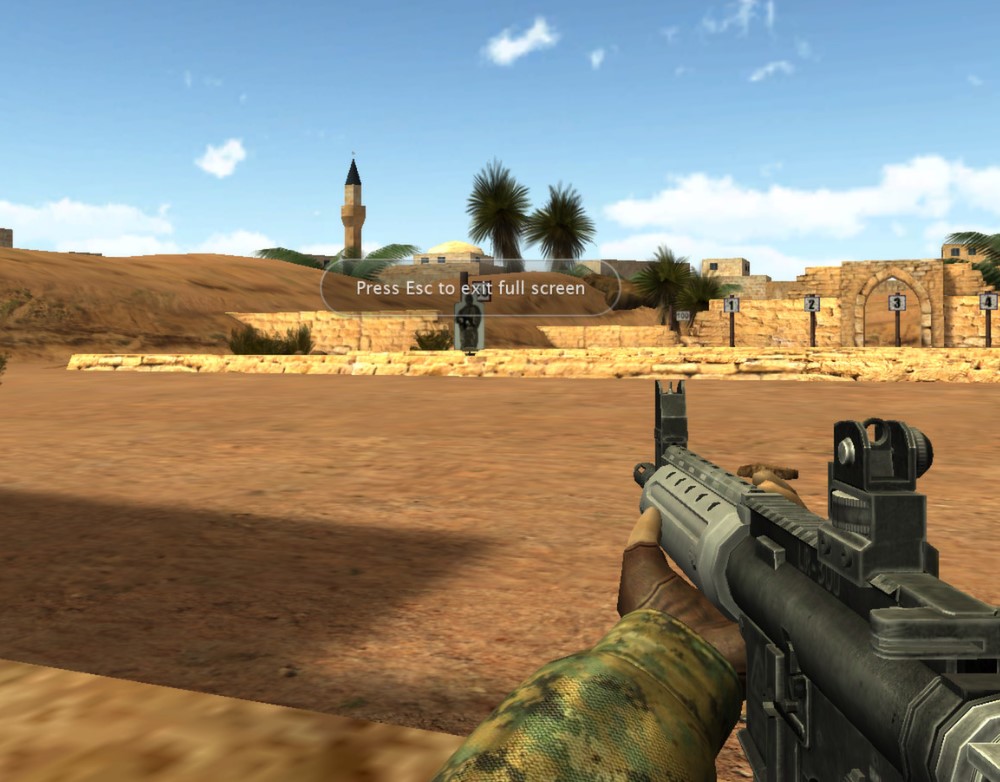 Shooting range: Test all of the models in a realistic shooting range and learn exactly how they operate. 
2. War Selection (PC)
War Selection gameplay
War Selection is a brand new pseudo-historical real-time strategy game available on Steam. Gather resources, build your civilization, and set your armies upon up to 61 other players in free for all Armageddon mode. A bright color scheme and classic RTS designs make this game an enjoyable romp throughout the ages from the Stone Age to Modern Times!
What Makes War Selection Fun?
62 player free for all Armageddon mode.
Multiple factions and cultures to choose from leading to a diversity of unit types.
Progressive eras of history and competing factions can lead to unique encounters involving units of multiple time periods.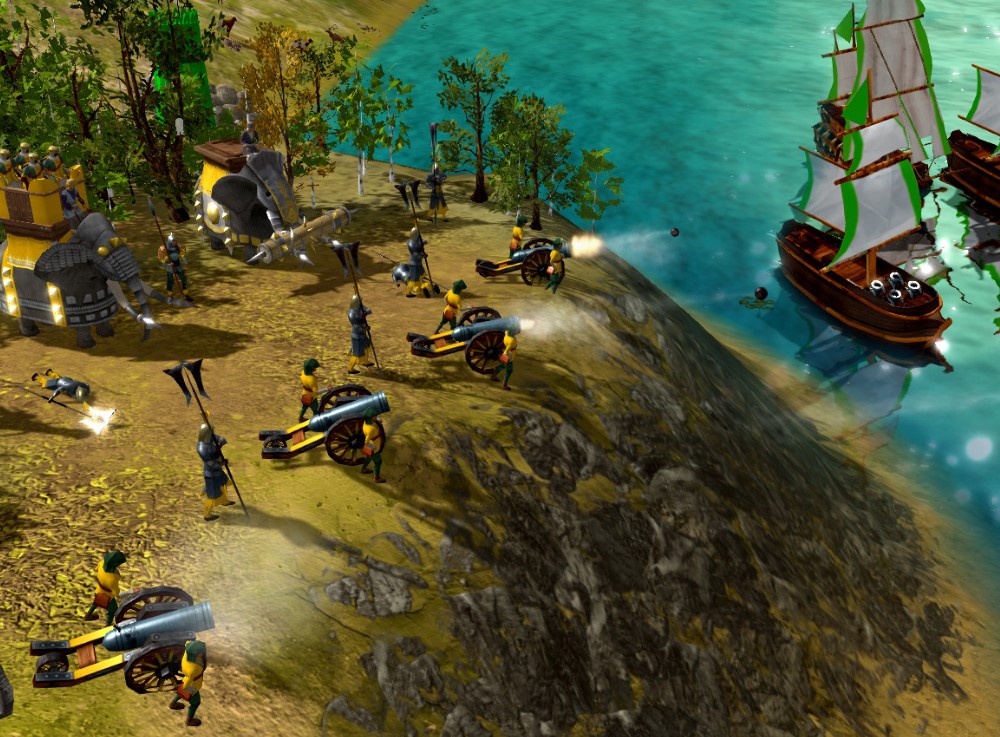 Iron age: Take your civilization from the iron age to the modern era in War Selection.
Armageddon: Compete against and conquer up to 61 other players in free for all Armageddon mode. 
1. Call to Arms (PC)
Call to Arms gameplay
Call to Arms blurs the lines between RTS, third person, and first-person shooter, mashing all three into one for an amazing modern warfare experience. Allowing players to take control of the conflict at all levels, the game seamlessly moves between top-down planning to the intense ground and aerial combat. The game is moving to a paid full version this year, so head on over to Steam to enjoy the free version before it's gone!
What Makes Call to Arms Fun?
A creative blend between real-time strategy and third/first-person shooter.
Singleplayer and competitive modes to satisfy all types of players.
Focus on realistic modern warfare gives the game a unique identity.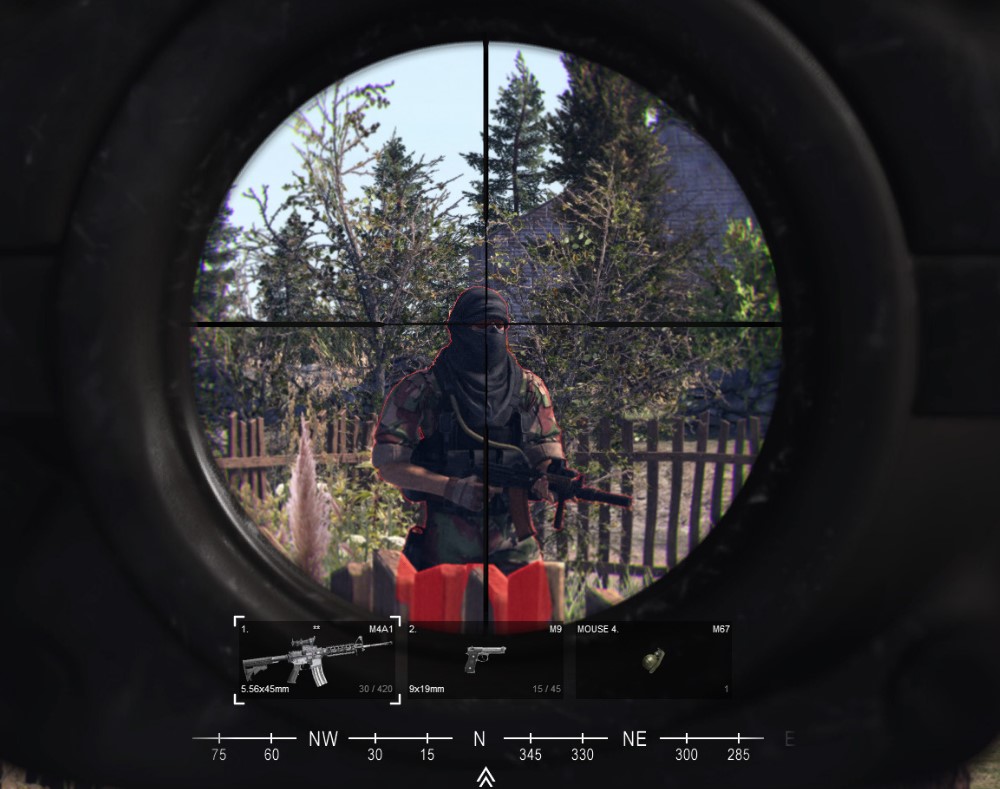 Headshot: Play from a third or first-person shooter mode to influence the battlefield on the local level.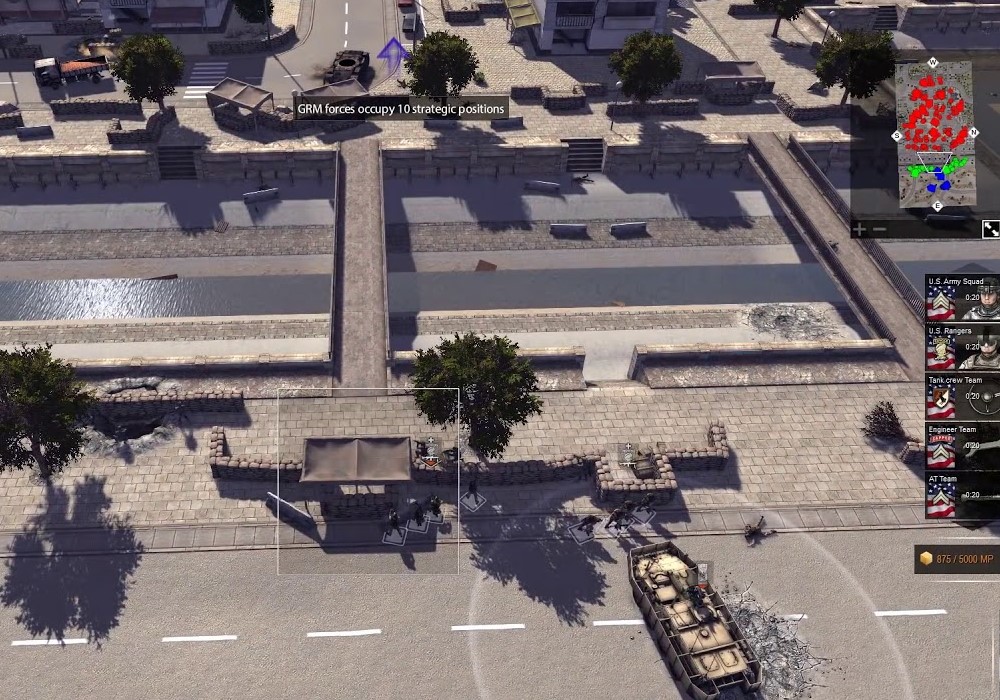 Command and control: Call to Arms features a unique blended style of RTS and shooting mechanics for an amazing military experience. 
You may also be interested in:
Image Gallery