Top 11 Games Like Battlefield (Games Better Than Battlefield In Their Own Way)
Updated: 08 Nov 2019 2:16 am
Battlefield is more than just war game. It's a concoction that draws a diverse group of players.
What Are The Best Games Like Battlefield?
There's a reason you play Battlefield. Maybe it's the sandbox-styled maps. Maybe it's the emphasis on teamwork.
Maybe it's the portrayal of war through gritty combat. As a whole, Battlefield does these three things quite well, but maybe you want an even more specialized experience.
So, I've taken 11 games that expand upon one of these three elements Battlefield provides and does it better in their own way.
 Let's take a look:
11. Escape from Tarkov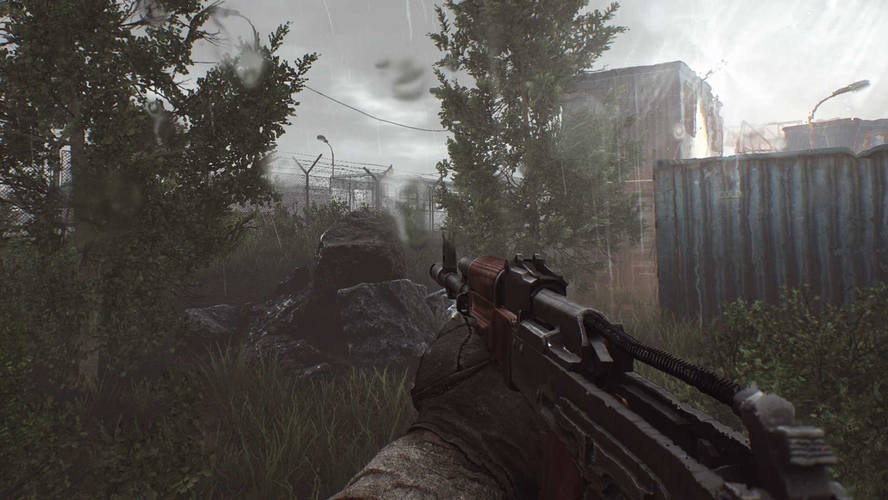 Use makeshift weapons to get by as you loot for better ones.
In Escape from Tarkov, squad up or play solo as you try to kill and loot your way out of a city all but shut-out from the rest of the world. Stave off hydration and exhaustion. Keep your weapons maintained to prevent jamming and ensure you come out of engagements alive. Because if you die, you lose everything.
What makes Escape from Tarkov fun:
Tarkov is rife with locations to discover and is an environment that lends itself well to your interaction.
The weapon modding system gives you almost total freedom to alter the appearance and performance of your weapons.
You never know if another player you stumble across has good intentions or not. Be ruthless or trusting in how you deal with them.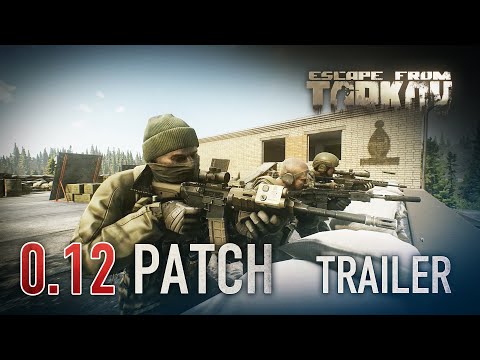 Official Trailer.
10. Rising Storm 2: Vietnam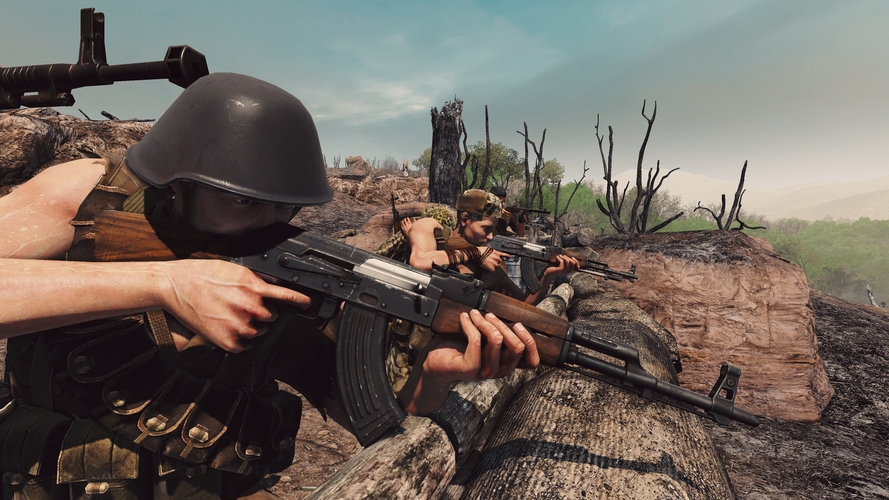 The Southern Forces have home-field advantage. 
Take the fight to the jungles in Rising Storm Vietnam 2. Fight in a conflict at odds with itself where attack choppers contend with primitive traps and aging weaponry. Do whatever it takes to keep your squad leaders alive in the heat of gory, horrific combat.
What makes Rising Storm 2: Vietnam fun:
Dig tunnels and Punji spikes to keep the opposition fearing every step they take as the Northern Forces or rain down napalm as the Southern Forces.
Use over 50 weapons ranging from rifles to flamethrowers.
Play on over 20 maps that accurately portray the combat of the time.
Official Trailer.
9. Day of Infamy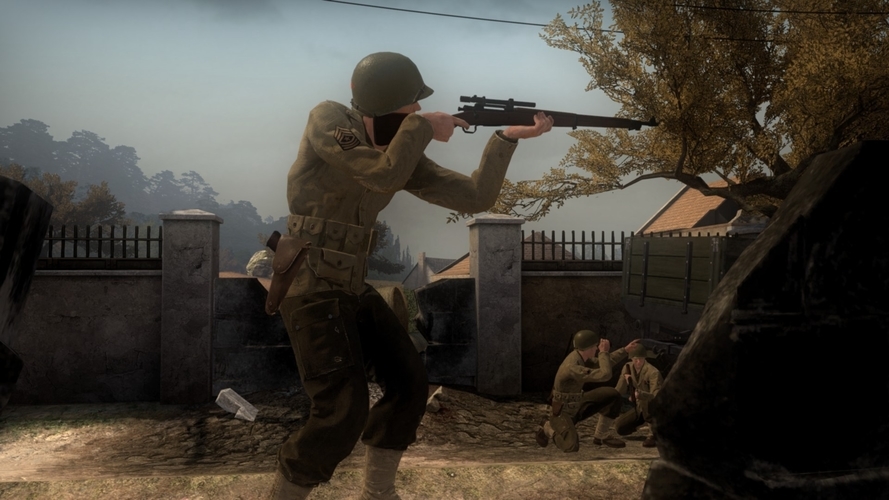 Every squad benefits from a good sharpshooter.
Relive your dreams of storming Normandy and fighting the snowy hell of Bastogne in Day of Infamy. Function as a team or die in disarray as you experience the greatest conflict in human history. Cover your squad leader and radioman as they call in some life-saving artillery or much-needed supplies. A good line of communication is vital for victory to be achieved.
What makes Day of Infamy fun:
Play as the United States and Britain or Germany and unlock their 33 historic units.
Use over 60 faction-specific weapons with expansive customization options for each.
Utilize an immersive proximity VOIP to communicate with your squad, but beware as nearby enemies can pick up on your comms too.
Official Trailer.
8. Hunt: Showdown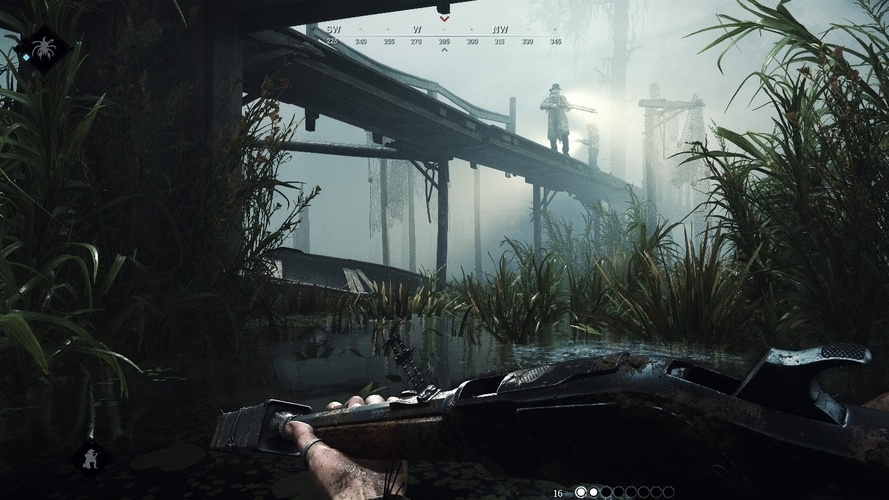 Stay hidden from other players.
You're a monster vanquishing bounty hunter in Hunt: Showdown. Take a buddy as you traverse the dark and atmospheric backdrop of the Louisiana bayou. Track down repulsive monsters and send them back from where they came. But once you kill one of these abominations, prepare to be hunted yourself, as the prize is only given to those who make it out alive.
What makes Hunt: Showdown fun:
The world around you is populated with zombies, bounty hunters, and a powerful monster you must track.
Track the bounty yourself or let another party do the dirty work only to snatch the bounty out right from under them.
While you may lose all your gear in death, the experience you accumulate will forever stay in your bloodline.
Official Trailer.
7. Squad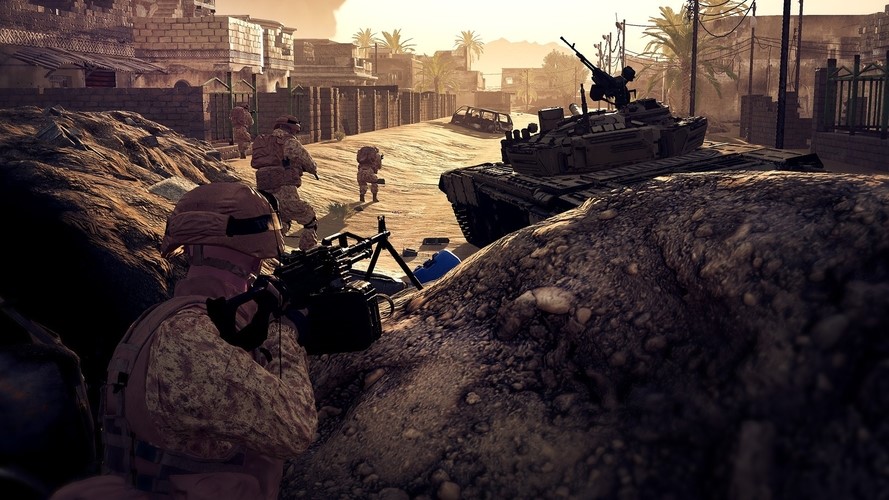 Set up MG positions to keep enemy squads at bay.
It's clear from the name alone Squad puts a premium on team play over the individual. Work together with friends or players you just met to navigate a modern battleground rife with challenges to overcome. There's safety in numbers whether you're engaging an enemy squad or their armor, but make sure supply needs are being met to keep your numbers from dwindling. Because in Squad, fighting alone is basically a death sentence.
What makes Squad fun:
Fight for military powerhouses like the United States, Russia, Canada, and Britain or for unconventional insurgent and militia factions complete with their own unique arsenal.
Face off in 50v50 combined arms combat featuring a blend of combatant and non-combatant roles.
Best in genre VOIP system makes communicating with your squad a breeze.
Official Trailer.
6. Arma 3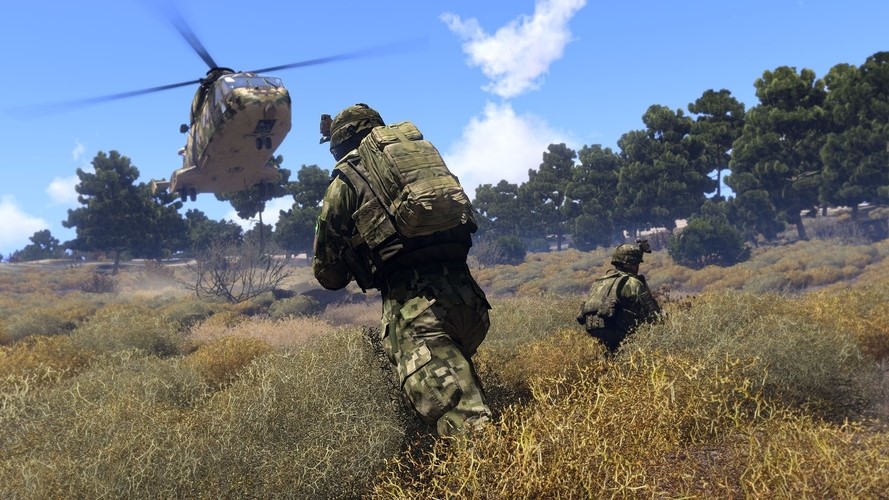 Transport choppers are vital to mobilizing an assault.
A military sim in a league of its own, Arma 3 is the purest expression of modern combat. Compete against other players in a sandbox full of opportunities for asymmetric warfare. Pilot modern vehicles that require immense skill and partake in truly intense firefights where coordination and calculation prevail.
What makes Arma 3 fun:
Fight on land, in the air, or at sea in huge 60v60 Seize and Defend modes perfectly replicating the scale of combined arms combat.
The islands of Altis and Stratis offer 290 km2 of Mediterranean themed battleground.
Massive amounts of modding tools and scenario editors mean there's a myriad of player-created content to experience.
Official Trailer.
5. Call of Duty®: Modern Warfare (2019)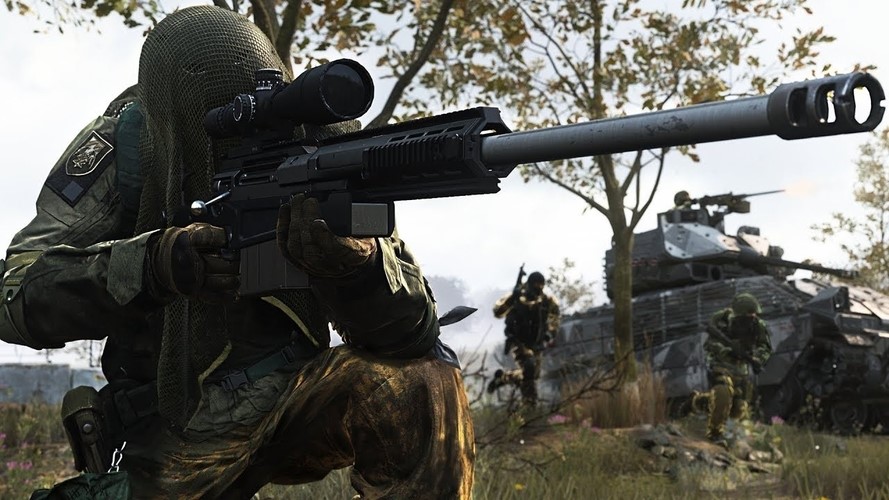 If you see the scope glint, you're probably already dead.
Call of Duty®: Modern Warfare aims for an experience both new and wholly familiar, if not a touch nostalgic. The bombastic campaign Call of Duty is known for returns after an absence from the last entry. The scourge that was wall-running and boost jumping has been quelled. The darker tone harkens back to older entries like World at War. In short, it's an answered prayer.
What makes Call of Duty®: Modern Warfare fun:
The familiar gunplay of the series has been injected with a welcome sense of gravity and weight.
Play a reworked Ground War game mode that now features 64 players and vehicles.
Rank up your favorite guns and modify them to your heart's content.
Official Trailer.
4. PUBG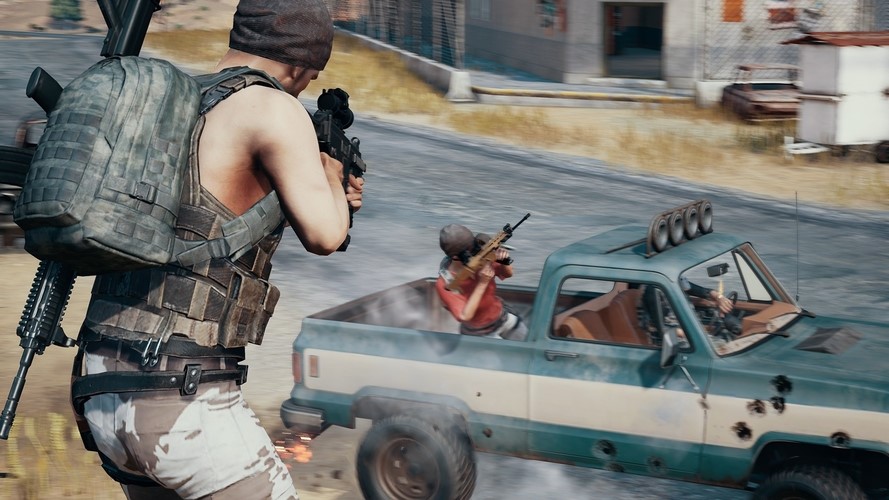 Using the element of surprise will even the odds.
Arguably the catalyst of the battle royal craze we are currently in, PUBG pits you and your wits against 99 other players in a winner-takes-all fight to the death. The tried and true formula is common knowledge at this point: start every round fresh. Scavenge for weapons and ammo. Eliminate opponents at the most opportune time. Stay inside an ever-dwindling circle and confront the last few players left standing to claim your rightful chicken dinner. Or die really early in the round to a frying pan.
What makes PUBG fun:
Thanks to procedurally generated loot and different drop zones among the four maps, every single round plays out different.
Earn currency after each played round to unlock new cosmetics for your character.
Play in first or third-person with advantages and disadvantages for each.
Official Trailer.
3. Rust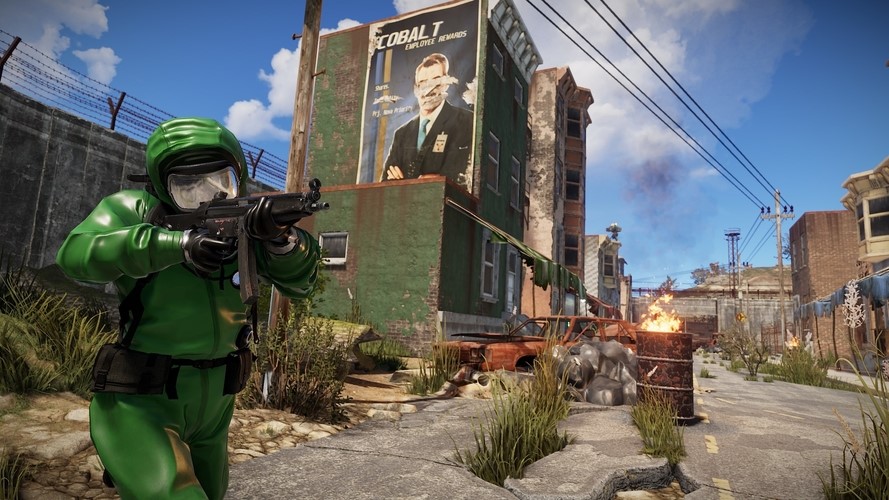 Because of the radiation, some areas require a hazmat suit to explore.
Yes, there are naked players running around in Rust, and yes, it is more than you want to see. You will probably be killed on sight by anyone you dare to interact with. And since you start out as a rock-bashing neanderthal going against armed players with xenophobic tendencies, the odds of survival are not in your favor. But that's the way it should be.
What makes Rust fun:
Fight not only other players but thirst, hunger, cold, ravenous animals, and radiation.
Build towering shelters and defend them from those who wish you harm or raid an enemy's and steal all their loot.
Explore and gather resources to craft gear and weapons.
Official Trailer.
2. Insurgency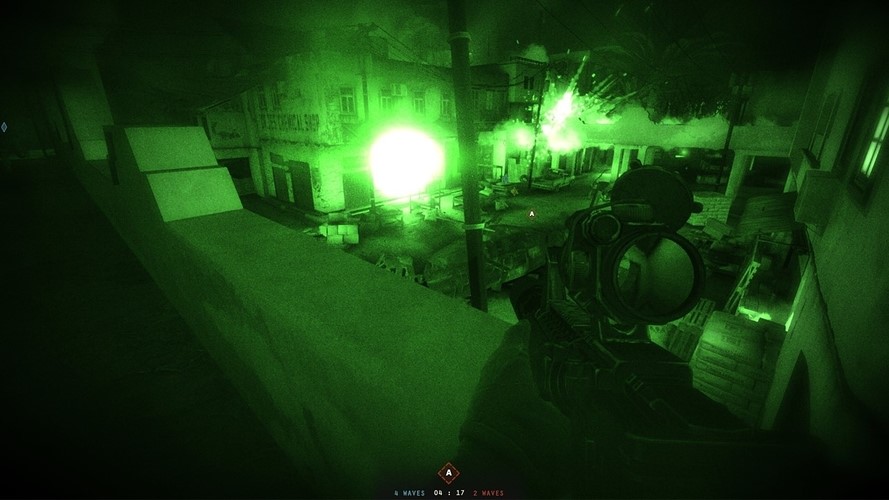 Each map also comes available with a nighttime equivalent.
Insurgency is fast-paced asymmetric modern combat without all the walking and waiting other MILSIMs are known for. Whether you're escorting a high-value target, destroying an enemy's weapon cache, or stealing an enemy's intel, the action remains hot and heavy. And with vehicles playing a very limited role, you can be assured the combat will always remain infantry-focused.
What makes Insurgency fun:
Fight for the allied Security Forces or for the Insurgents in hectic 16v16 battle.
Play on 16 urban-centered maps located in the Middle East, Asia, and Africa. 
Wield over 40 weapons designed to behave just like their real-life counterparts.
Official Trailer.
Image Gallery