Top 10 Ultimate Best War Games For Android (2019 Edition)
Updated: 01 Apr 2019 6:47 am
War equiped guy.
OK, not all of us have the time or a $1,000 computer to play war and military games, and we have to find other ways to do it.
Some people go to the firing range and fire real guns, others hunt, and we, we have our mobile phones.
Here are the best war games to play on Android phones.
10. Frontline force warfare
Frontline force warfare gameplay
This is an open-world fast-paced FPS. Survival is necessary, but you also solve the puzzle to save the victims and kill only the enemies in disguise.
Improve your skills for the perfect assassination and uncover secrets. Rescue survivors and kill to stay alive and in the end, save the world. Engage in fast-paced story missions. Games where you establish your own rules. Skill-based controls and gameplay with perfect optimization even for low-end phones.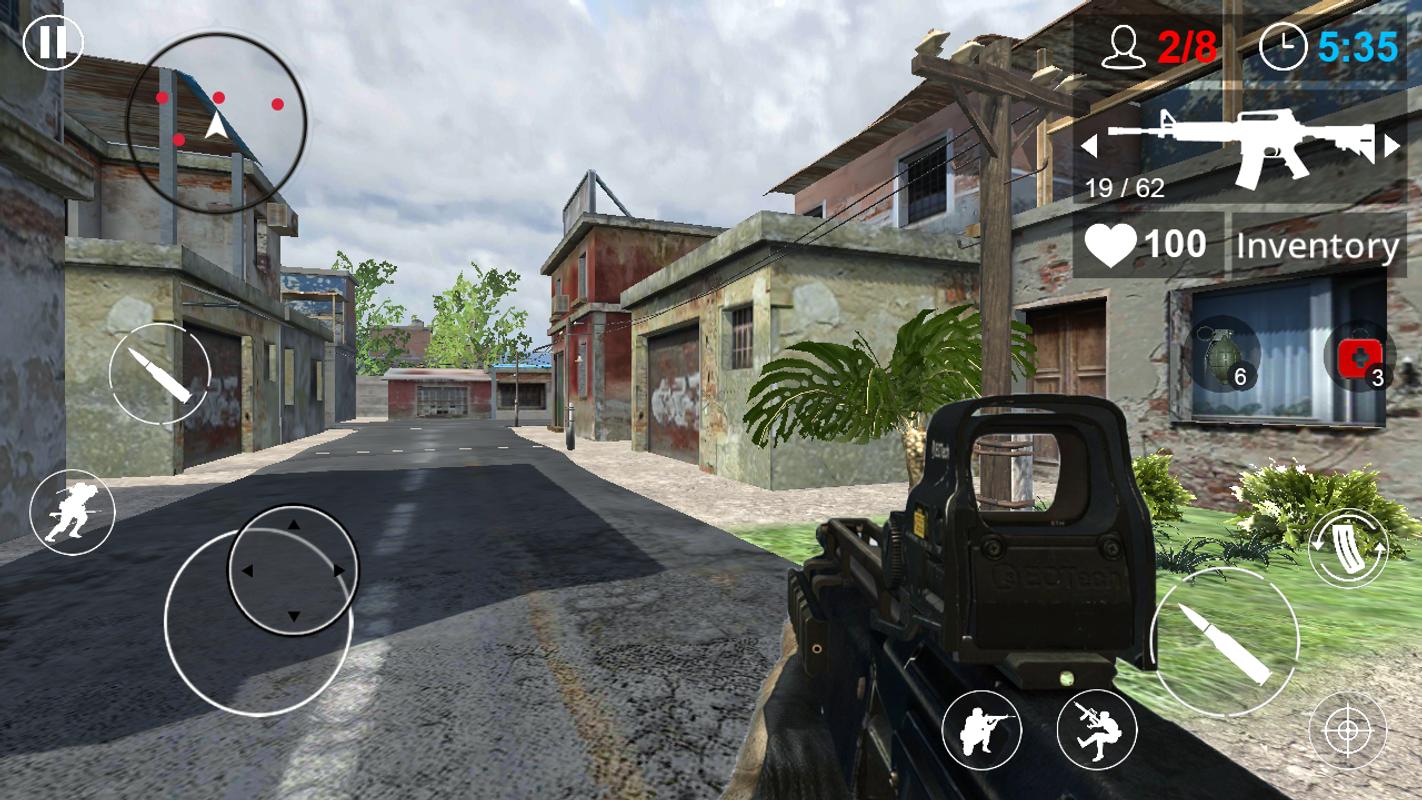 Looking good with many controls.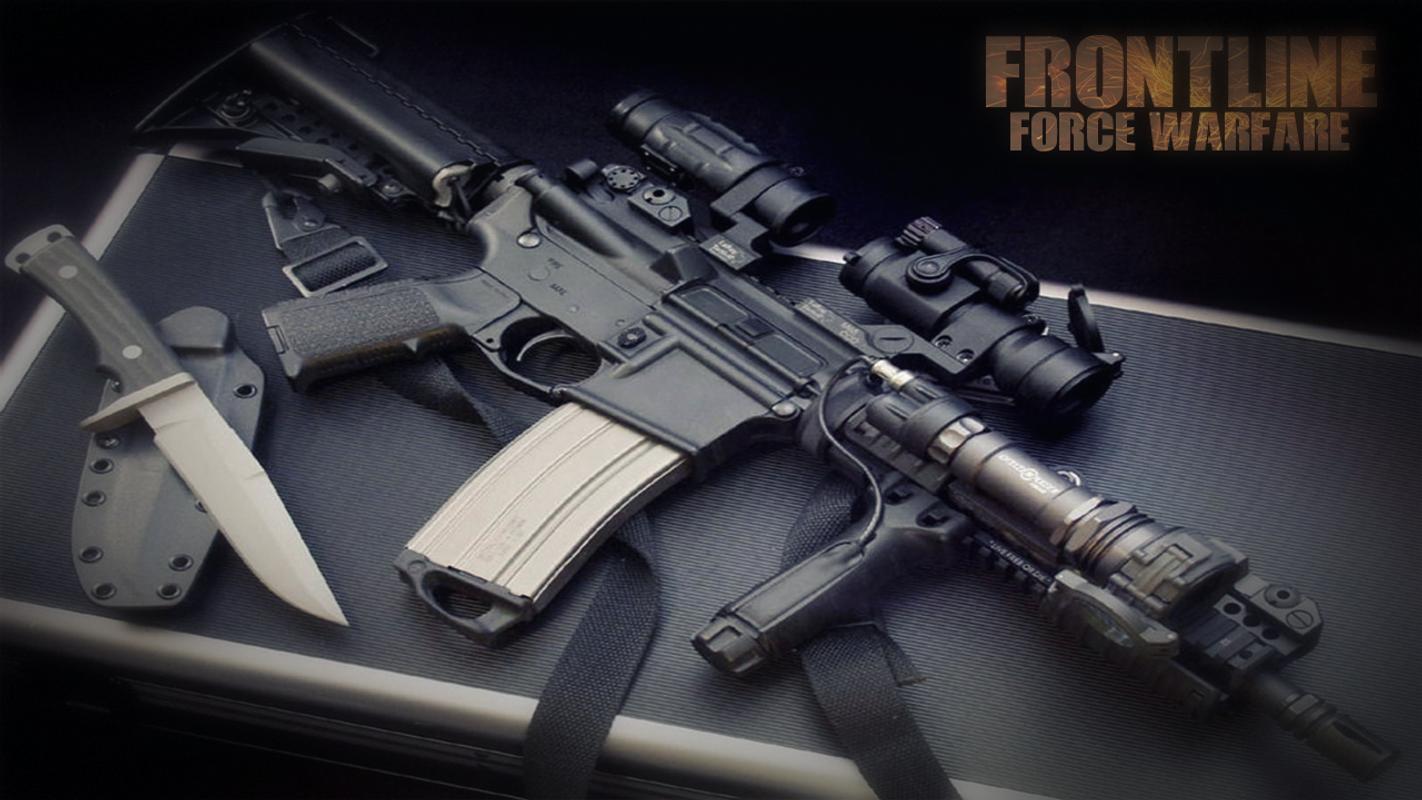 Choose your inventory wisely and get into defense of the world.
9. SNIPER COVER OPERATION
Sniper cover operation gameplay
This game is one of the best front-line action war games, and it is an FPS. You can fight fully armed tough terrorist groups and utilize different weapons for shooting.
The key focus is on sniping so aim well and survive the frontline. Super easy controls bring you a fun and addictive combat strike. Shoot to kill in special ops project and secure your survival in this 3D sniper game. The game also features Destructible battlegrounds and enemies who are attacking from all sides.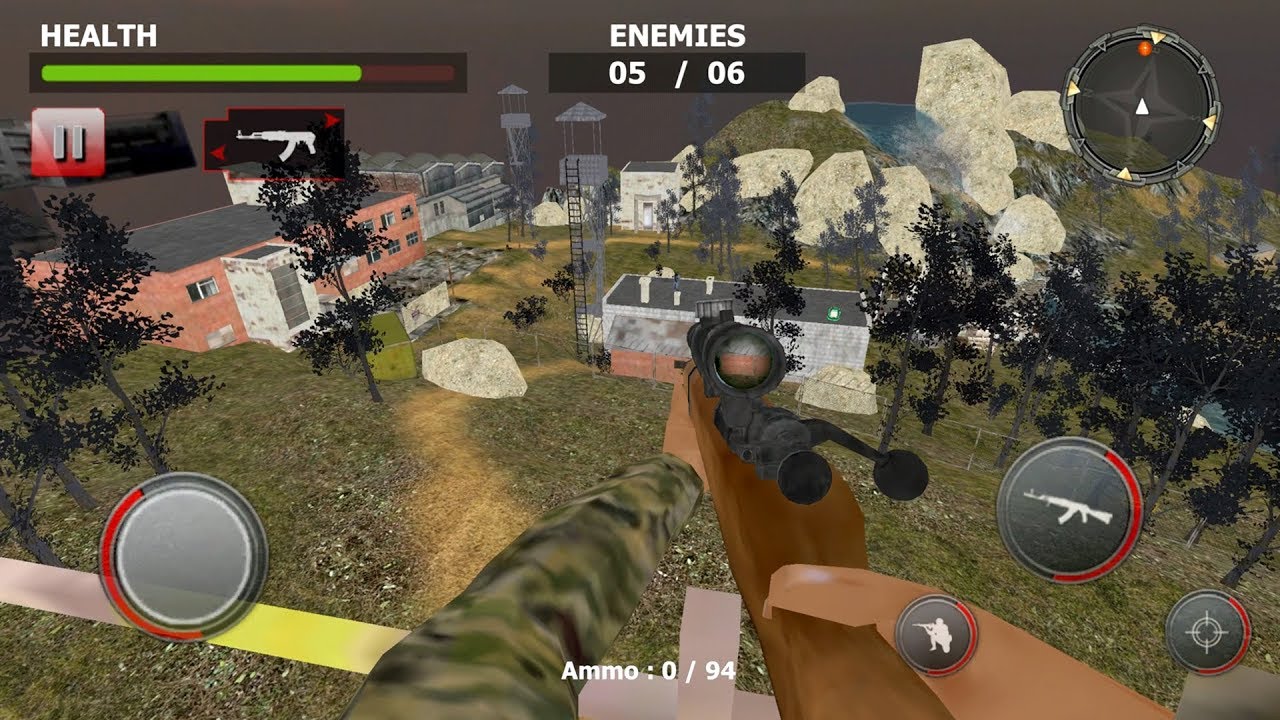 Use of snipers is essential.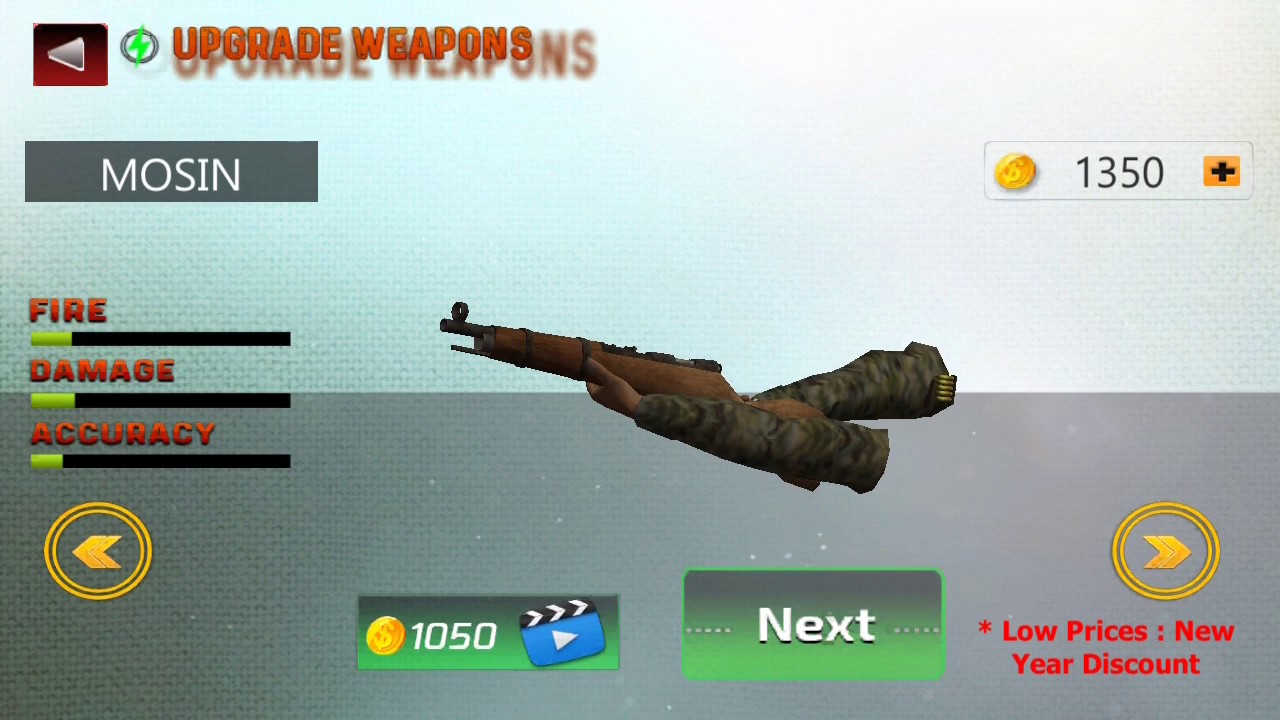 Upgrade your weapons to unleash carnage.
8. Desert War
  Desert War gameplay
This is another FPS war game that looks great. You can personalize your elite squad soldier's weapons and equipment. Get ready for battle in modern battlefields in this intense shooter.
The Best sniper on the tournaments' mode, shooting with non-stop action against other assassins. Fight against Tetracorp and lead a mercenary riot on every mission.
Creative artificial intelligence behavior makes each enemy different.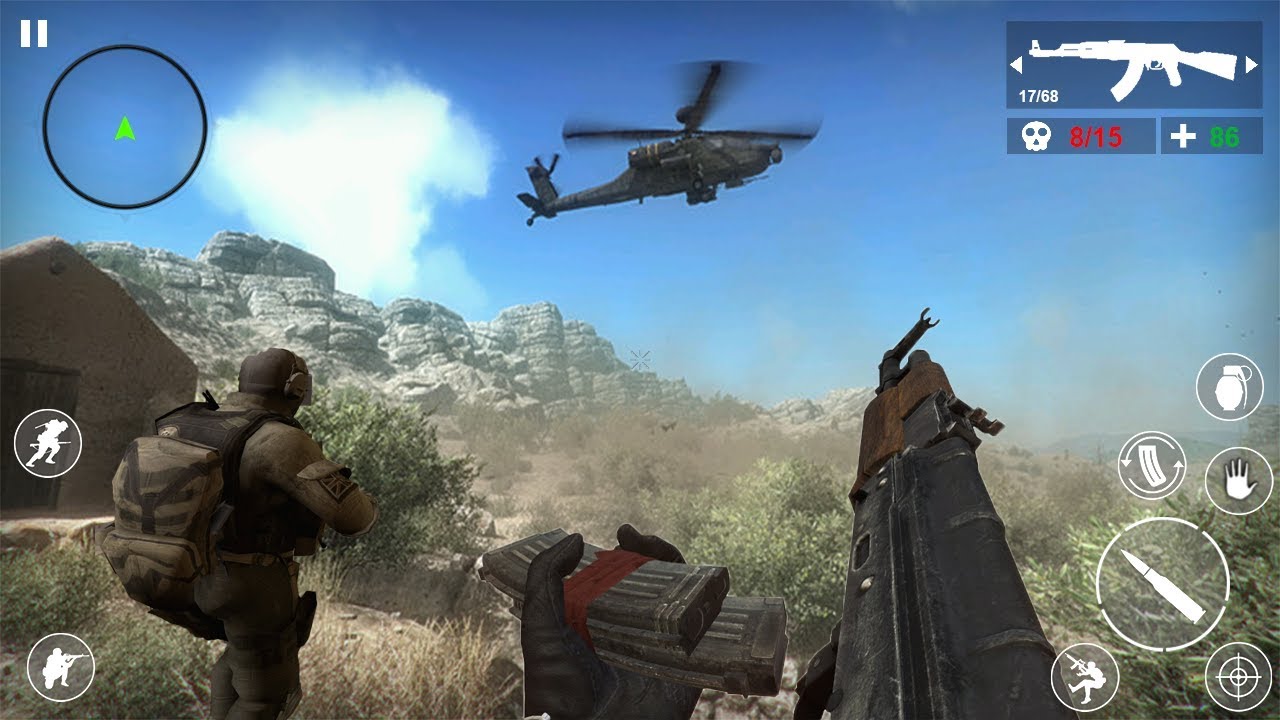 Changing mags never looked cooler.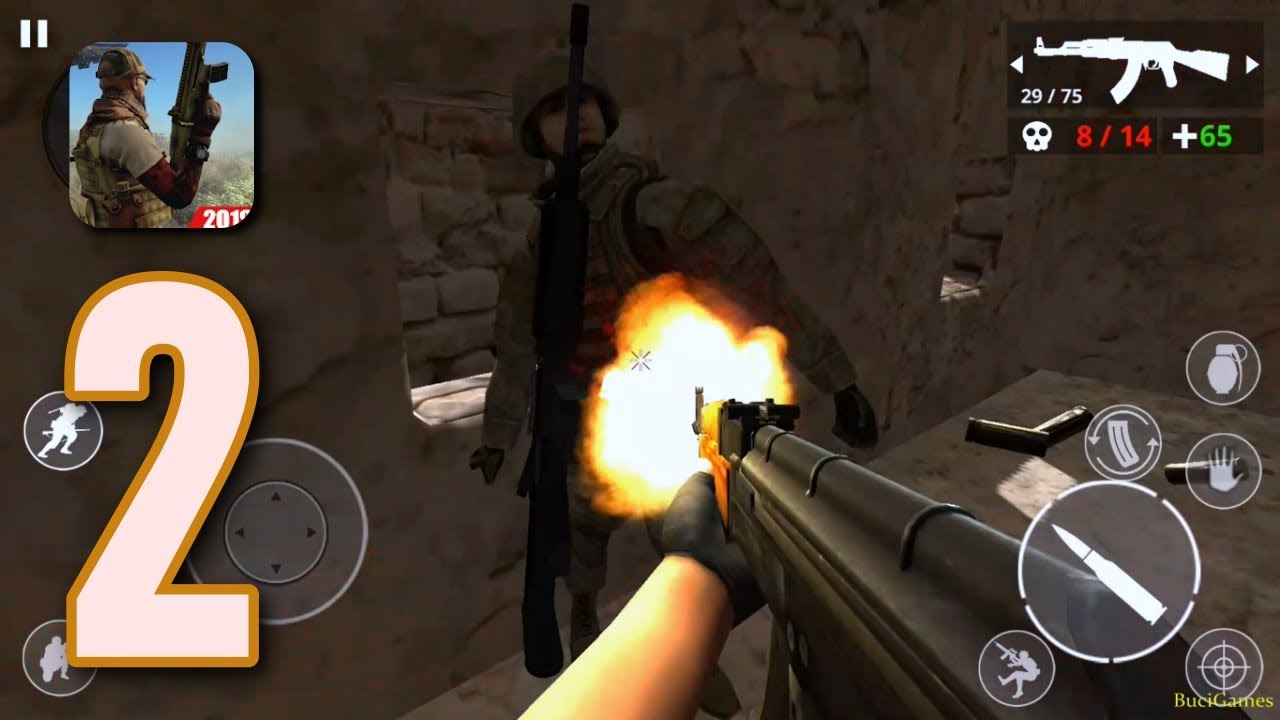 Look your enemy in the eye while you blow his stomach.
7. SWAT Desert Force
  SWAT Desert Force gameplay
In this game, you become a Swat agent, a leader of the swat team.Get ready to take down killers, terrorists, and international criminals.
Fight as a counter-terrorist SWAT team or the terrorist mafia leader with fast-paced shooting game action.
Accept covert missions to eliminate terrorists and become the best soldier in this FPS game.
Engage in story missions transporting you from Tokyo to Venice for a variety of challenges.
Fight for domination alongside your friends or show the world your skill by leading the individual scoreboard.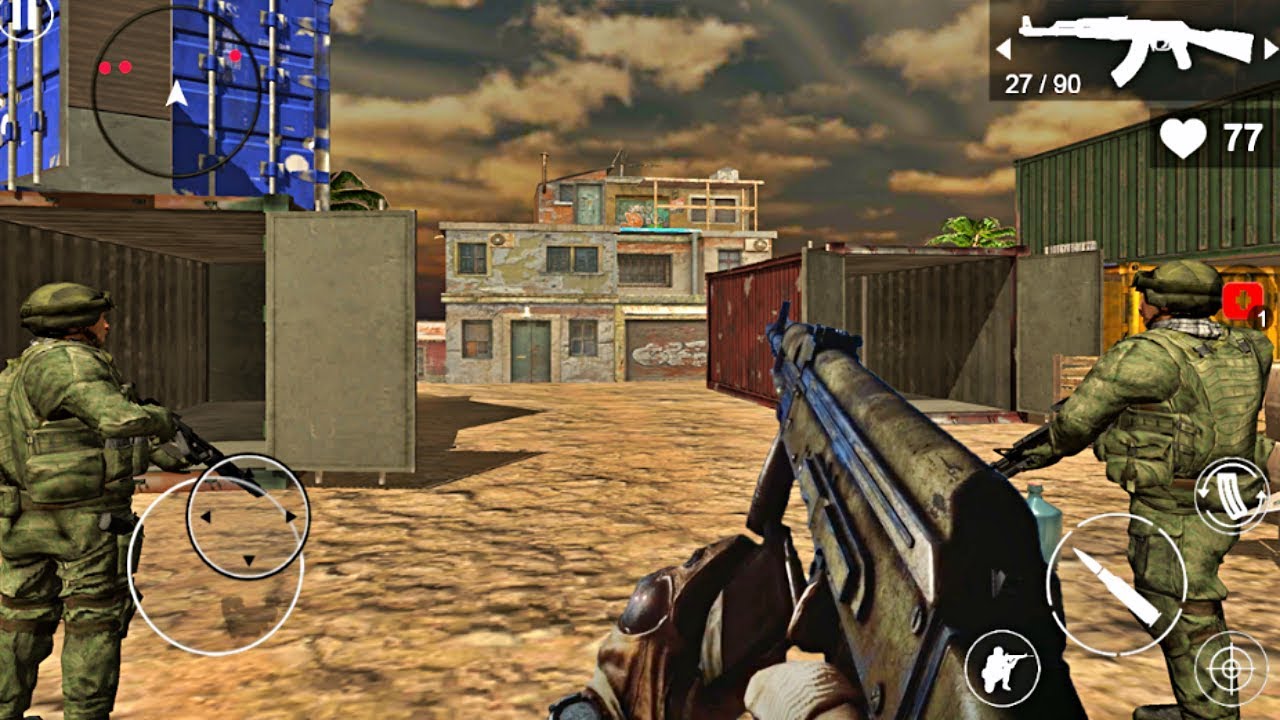 Squad posing is on point.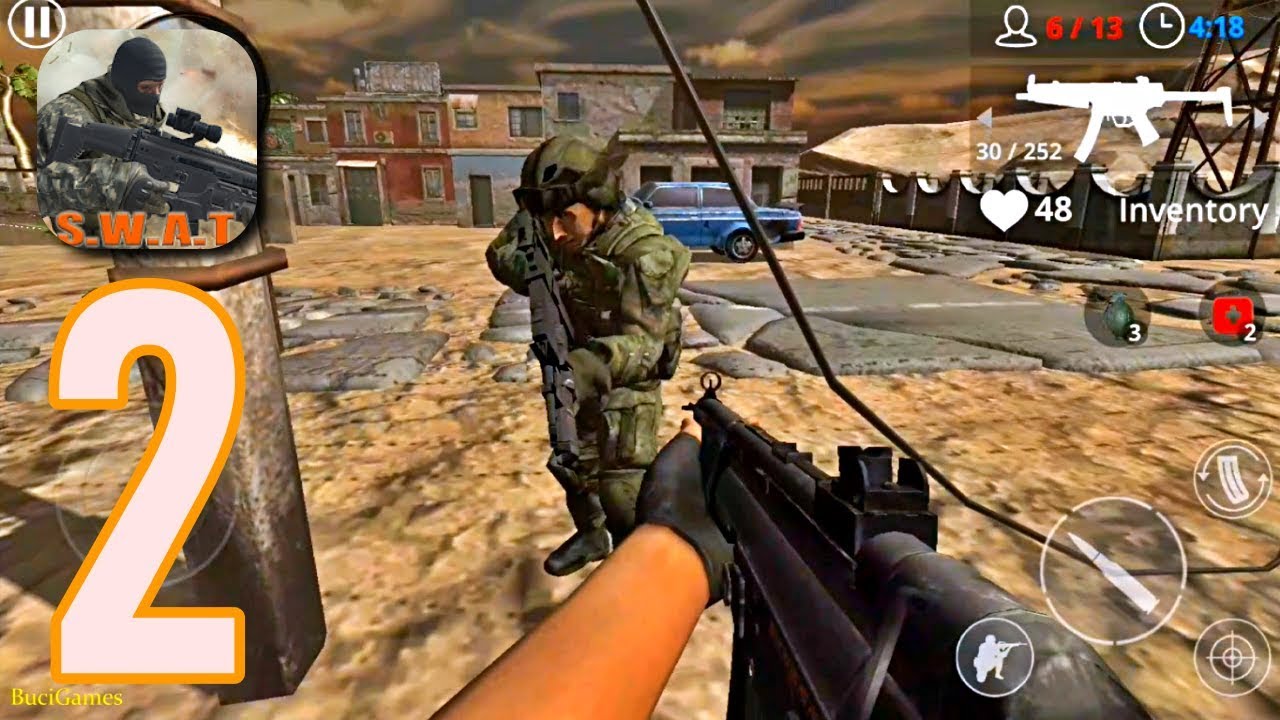 Squad mates looking out for your shoes.
6. American Sniper 3D (free shooting game 2019)
  American Sniper 3d gameplay
This game is gorgeous and if you enjoy vivid colors you will like it even more. The name of the game is revealing that you are a sniper and you can take up positions in the rooftops to take out targets.
As the hero sniper, you will be given various tasks like shooting opponents dropping from parachutes, taking down delegates and many more. Thrilling action-packed gameplay with secret stealth shooting missions. High-quality graphics with best sound effects in FPS Game. Tons of lethal guns and mortal weapons with Ultra realistic graphics 3d graphics with cool animations.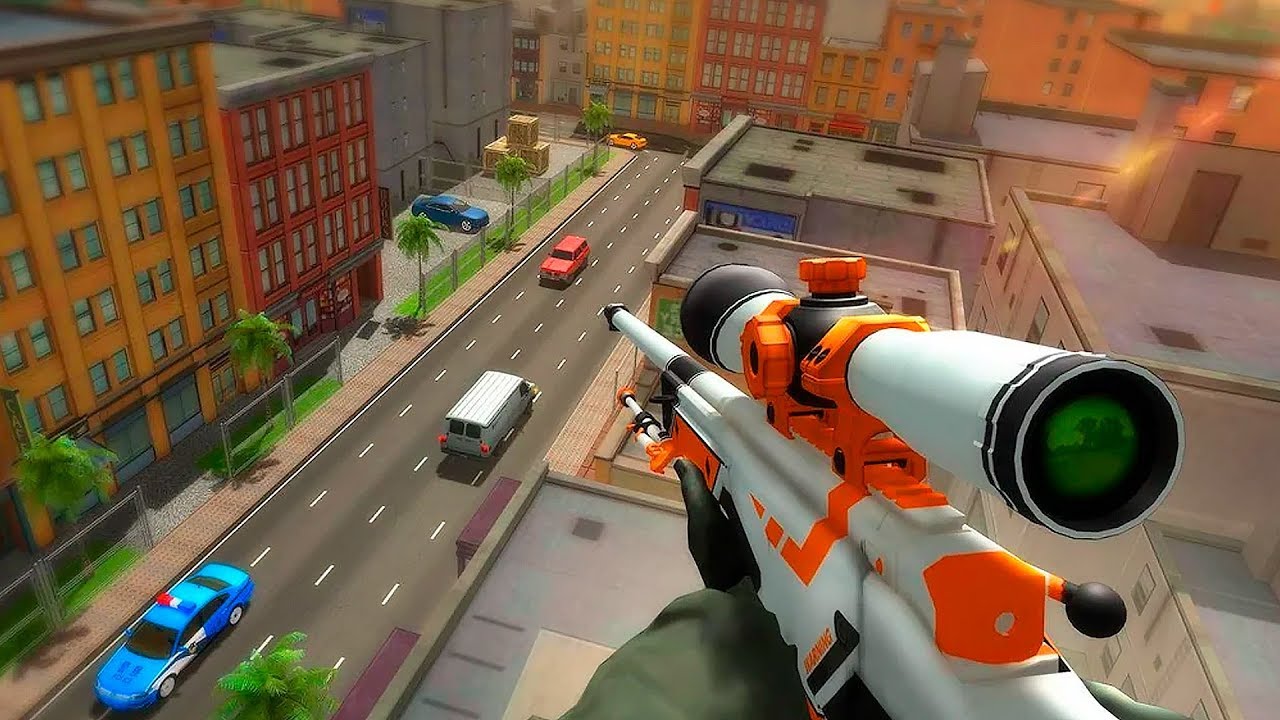 Look at those graphics, you can almost smell that beautiful sniper.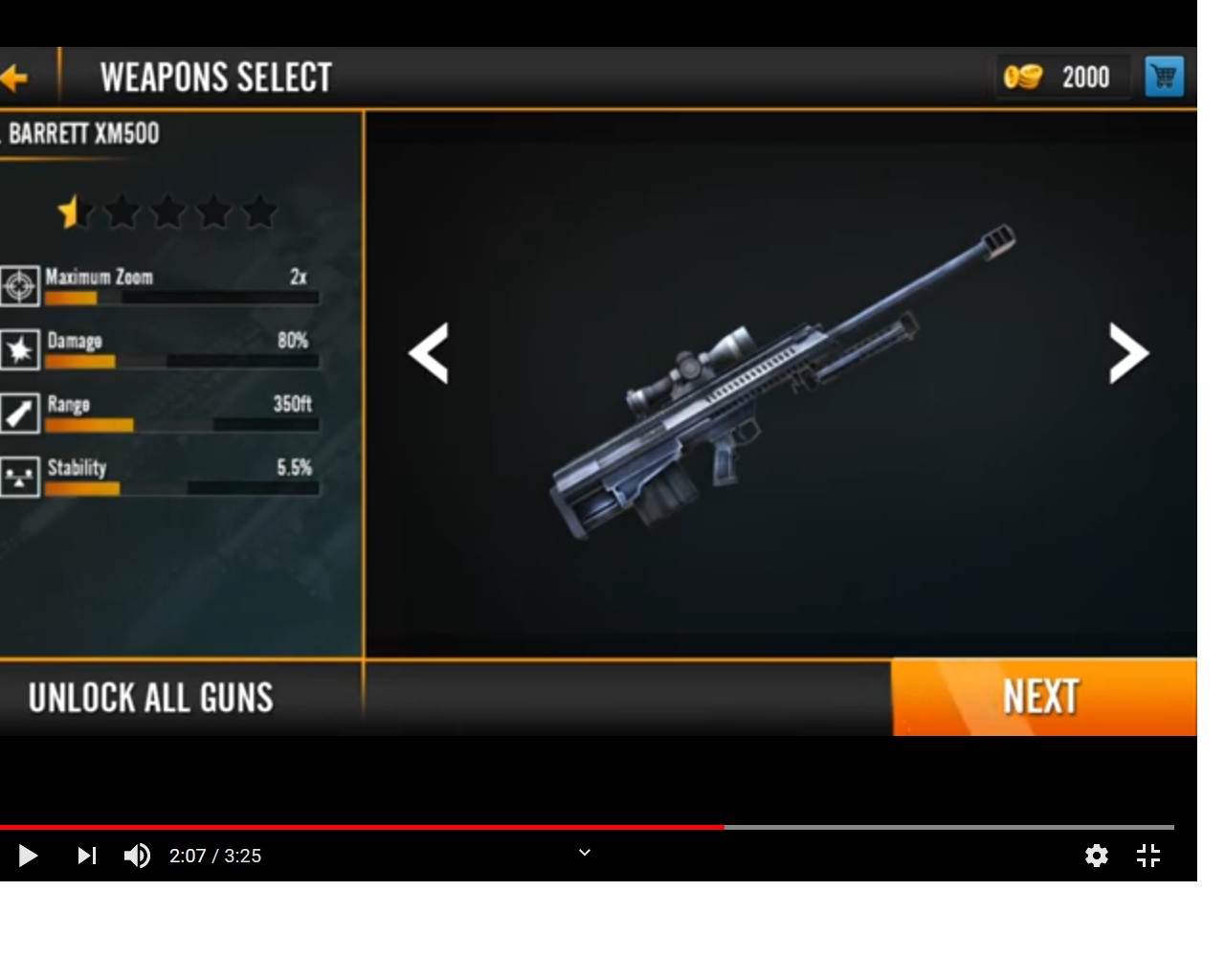 Inventory also looks smooth.
5. Rules of Modern World War:Winter FPS shooting game
Rules of Modern World War: Winter FPS shooting game gameplay
This is the first game that has a winter setting and it is great. Gear up to play as commando and hunt terrorists globally. Go on a shooting spree with fast bullets and precision at enemy troops in the cold weather.
Select different weapons from artillery and complete each mission to win the war.
Follow the gaming rules if you want to be victorious in this fight between powerful armies.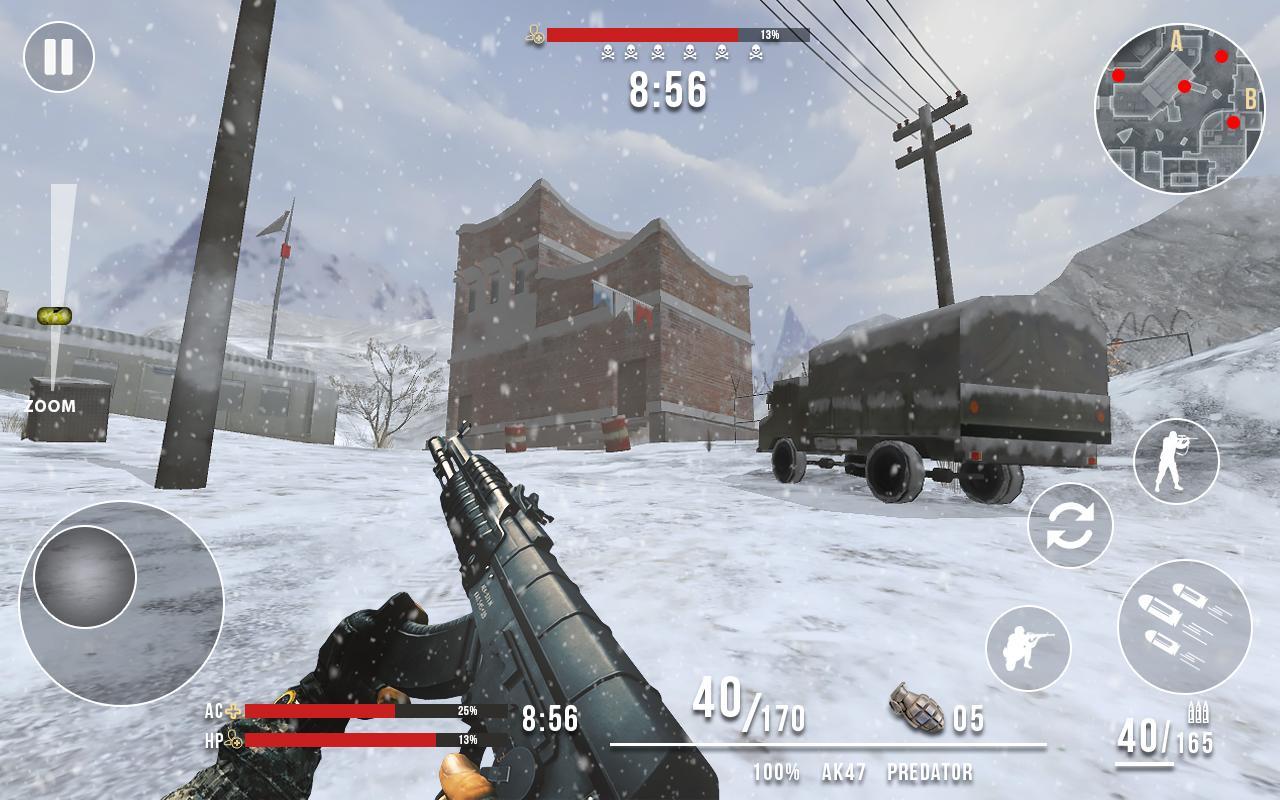 Changing mags is not easy in winter.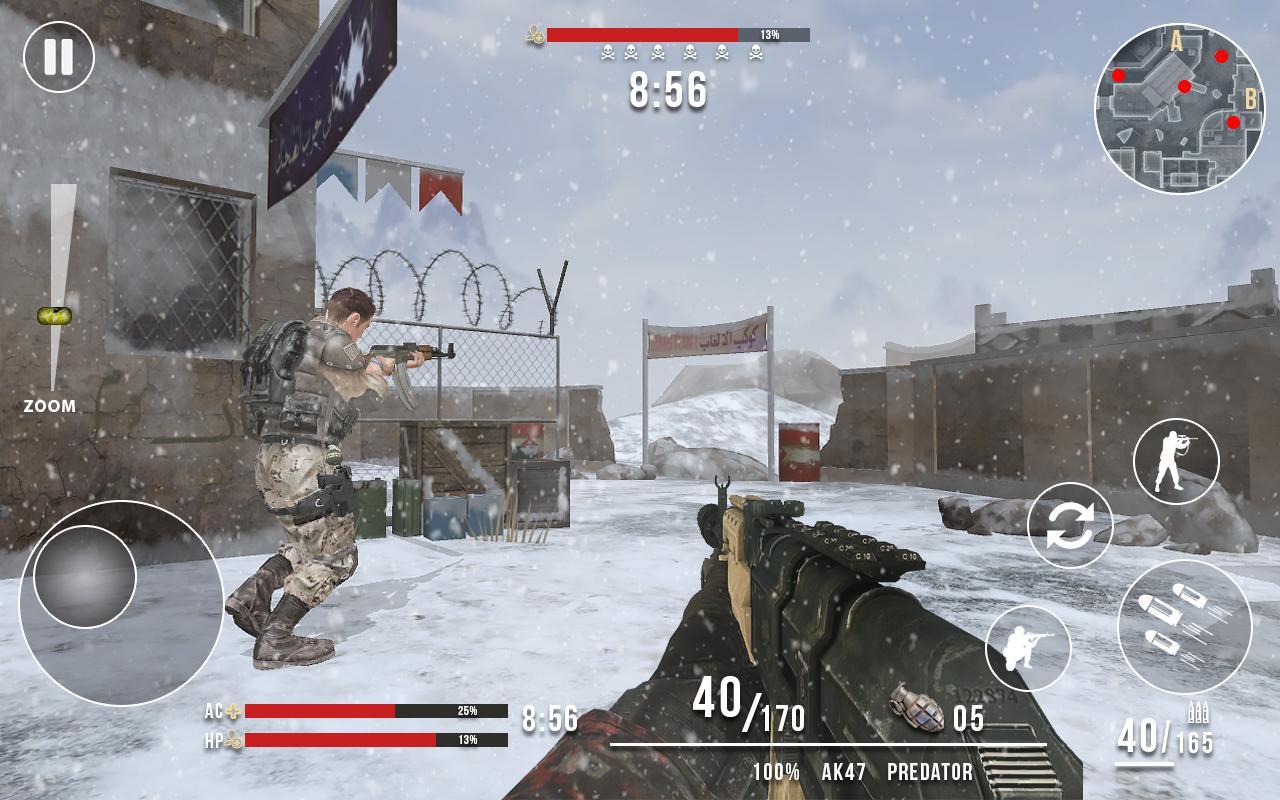 Winter doesn't help your guns boys.
4. Anti-terrorism strike war
  Anti-terrorism strike war gameplay
On number four we include another anti-terrorism based game. As a heroic warrior in the front of the combat zone use machine guns, shotguns and many other weapons to eliminate all kinds of brutal enemies.
Anti-terrorism strike war is another FPS game similar to Counter-strike and it has cool sounding effects like "HEADSHOT" when you hit your enemy in the skull.
This game has the best maps with gorgeous scenes and environment. Realistic 3d graphics and lighting effects for actions.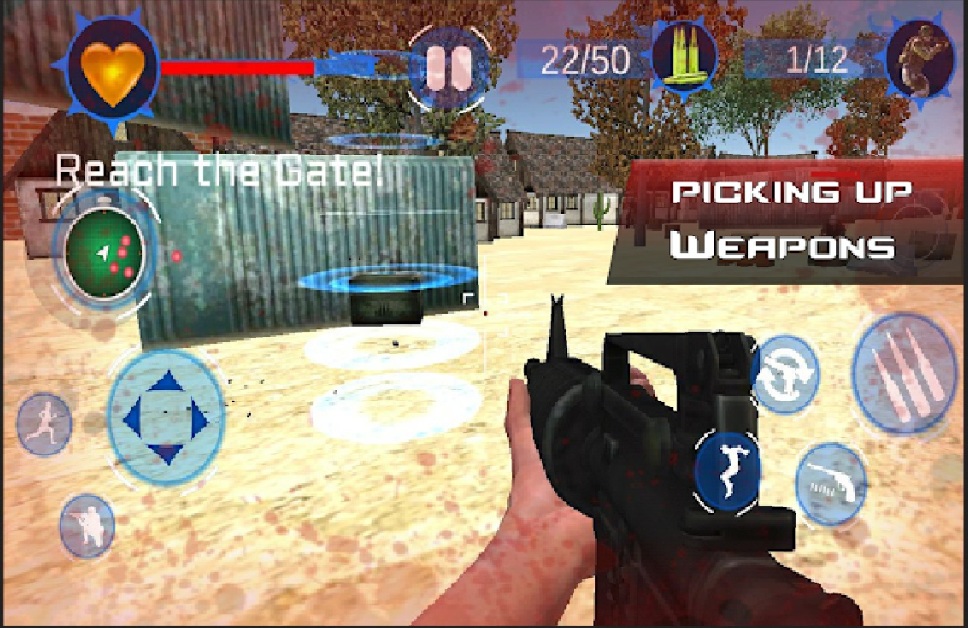 Pickup packages of weapons.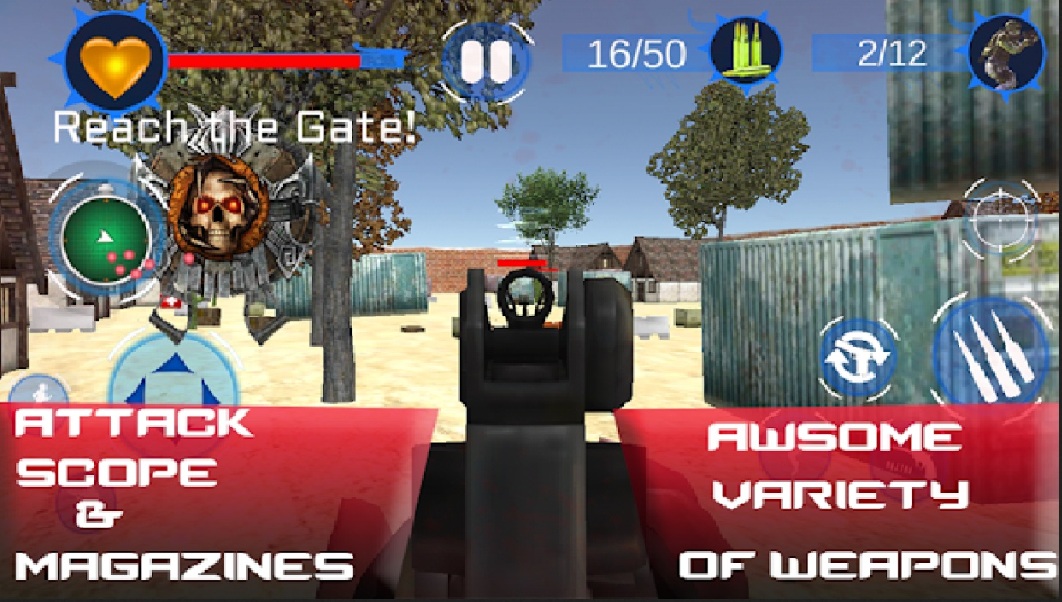 As I said "HEADSHOT".
3. IGI Commando Jungle Battle War
  IGI Commando Jungle Battle War gameplay
On number 3 we deliver another tremendous game that will keep you busy for hours. In this game, you have to defeat the enemy that invaded your country. When you kill your enemies and finish one level you can go to the next one.
Follow your foe and your environment and then decide when to attack.This game represents a jungle-based scenario with enemy hideouts throughout the environment. This game has awesome 3D environment. Many weapons to select from and even radar to easily detect the enemy.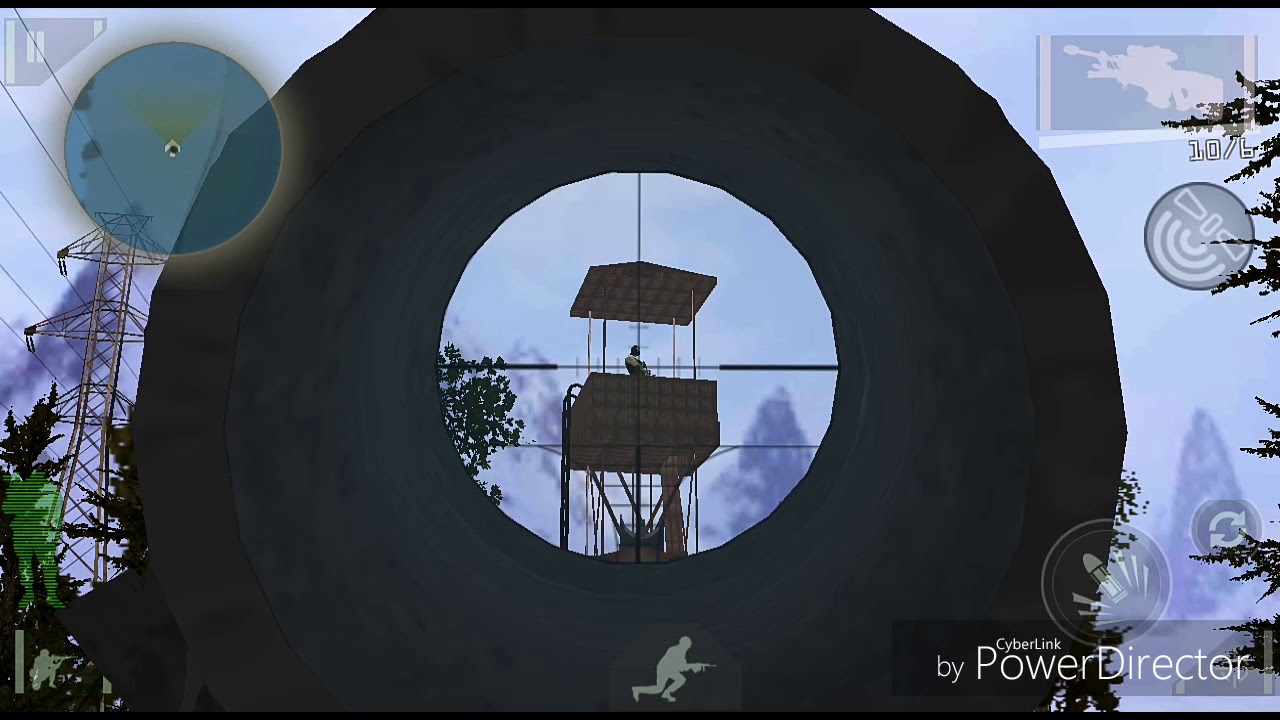 Say goodbye tower defense.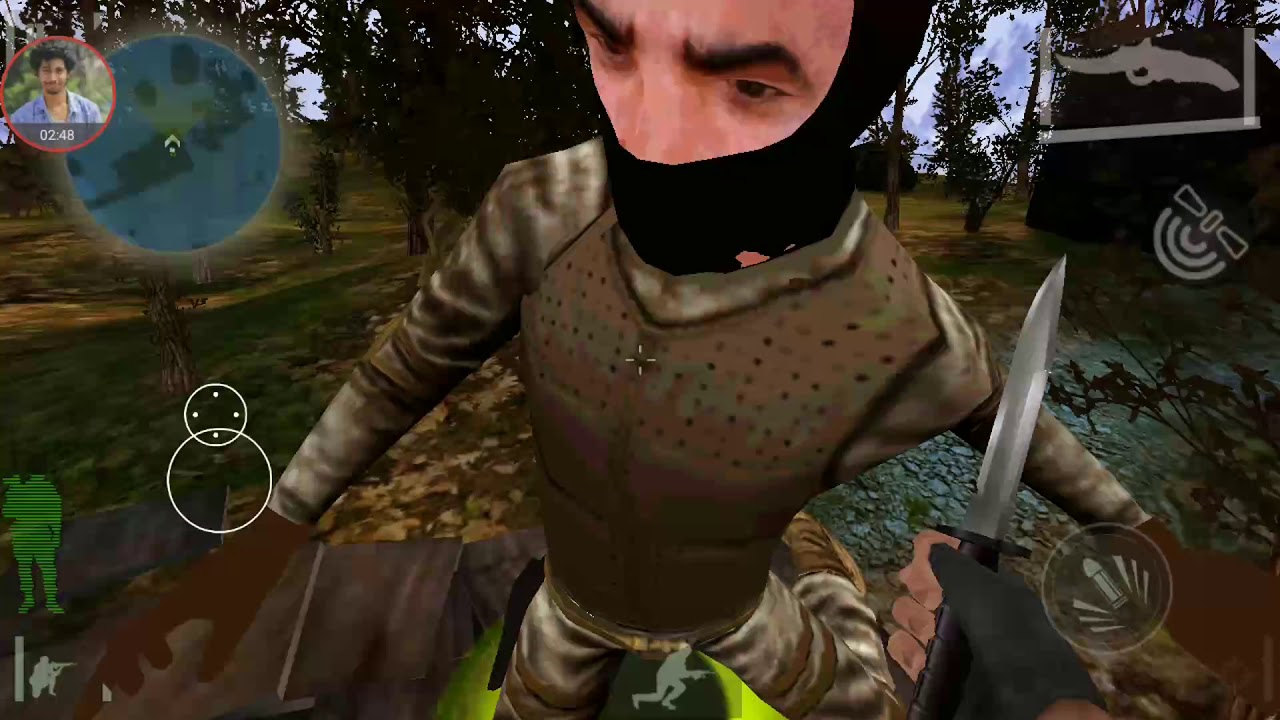 Not sure what this mask does to his ability not to get stabbed 6 times.
2. Sniper Fury: Top Shooting Game
Sniper Fury: Top Shooting Game gameplay
This game is Sniper Elite equivalent on Android. The graphics are gorgeous, the gameplay smooth and satisfying. I can say this is the most stunning of all sniper shooting games.
This is not an ordinary sniper game. You will evaluate your skills against soldiers, vehicles and more."Bullet time" effects that blow all other FPS gun games away.
Weather effects, unlike those in any other shooting game around.
PVP Multiplayer Battlefield. Easy to play, tough to master.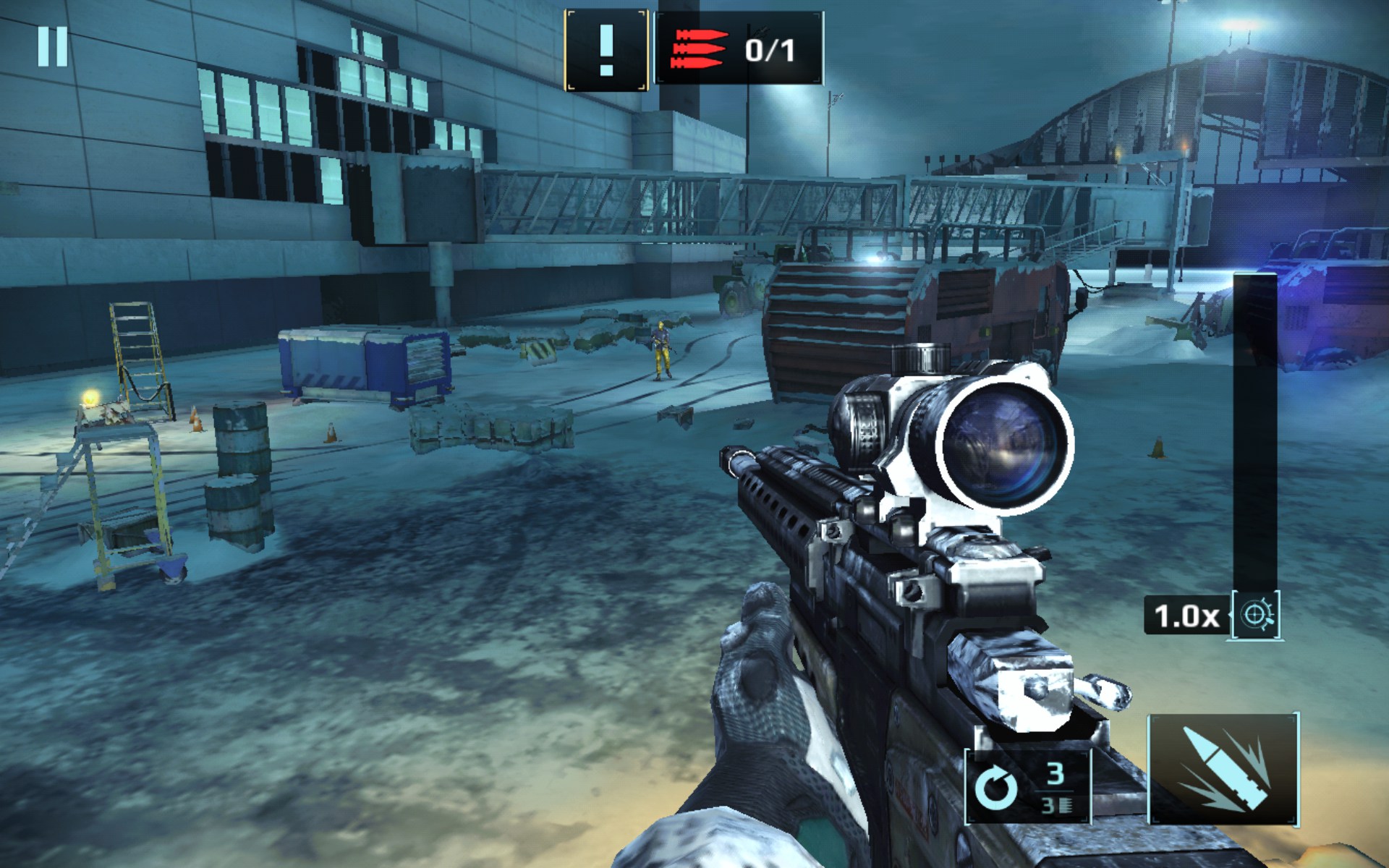 Stunning looking everything on android is no small thing.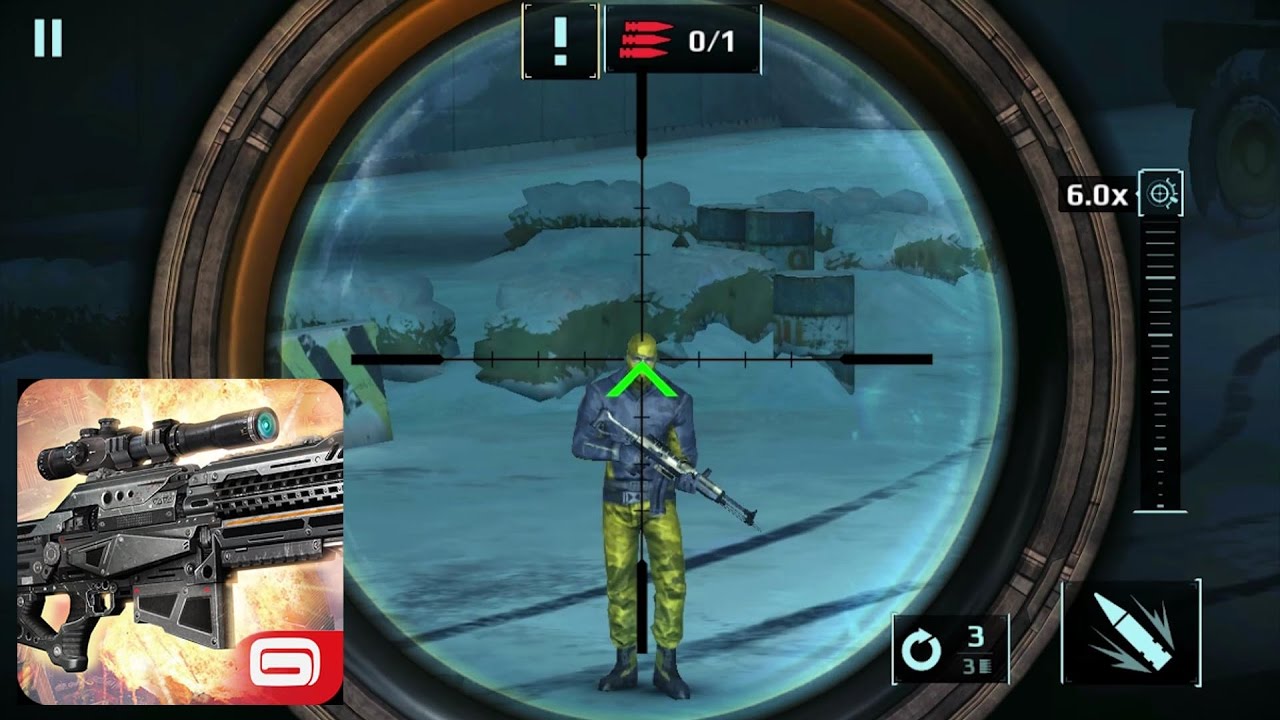 Not sure about that camouflage suit, here take a bullet in the forehead.
1. Modern Combat Versus:New Online Multiplayer FPS
  Modern Combat Versus:New Online Multiplayer FPS
Another game from Gameloft is on number 1.This one is different from Sniper Fury because it is team based gameplay experience. Select your agent and master your role to dominate the field of battle.
We have a range of agents from run and gun attackers and covert assassins to team supporters and defenders, for every style of warfare. Make every bullet count in 4v4 online multiplayer battles.
Play as 17+ specialized agents each equipped with unique guns and abilities. Create or Join clans to connect with players all around the world.
Battle across 6 distinct maps ranging from close-quarters to long-range warfare. Customize your agent with cosmetic skins featuring unique designs and weapon camos.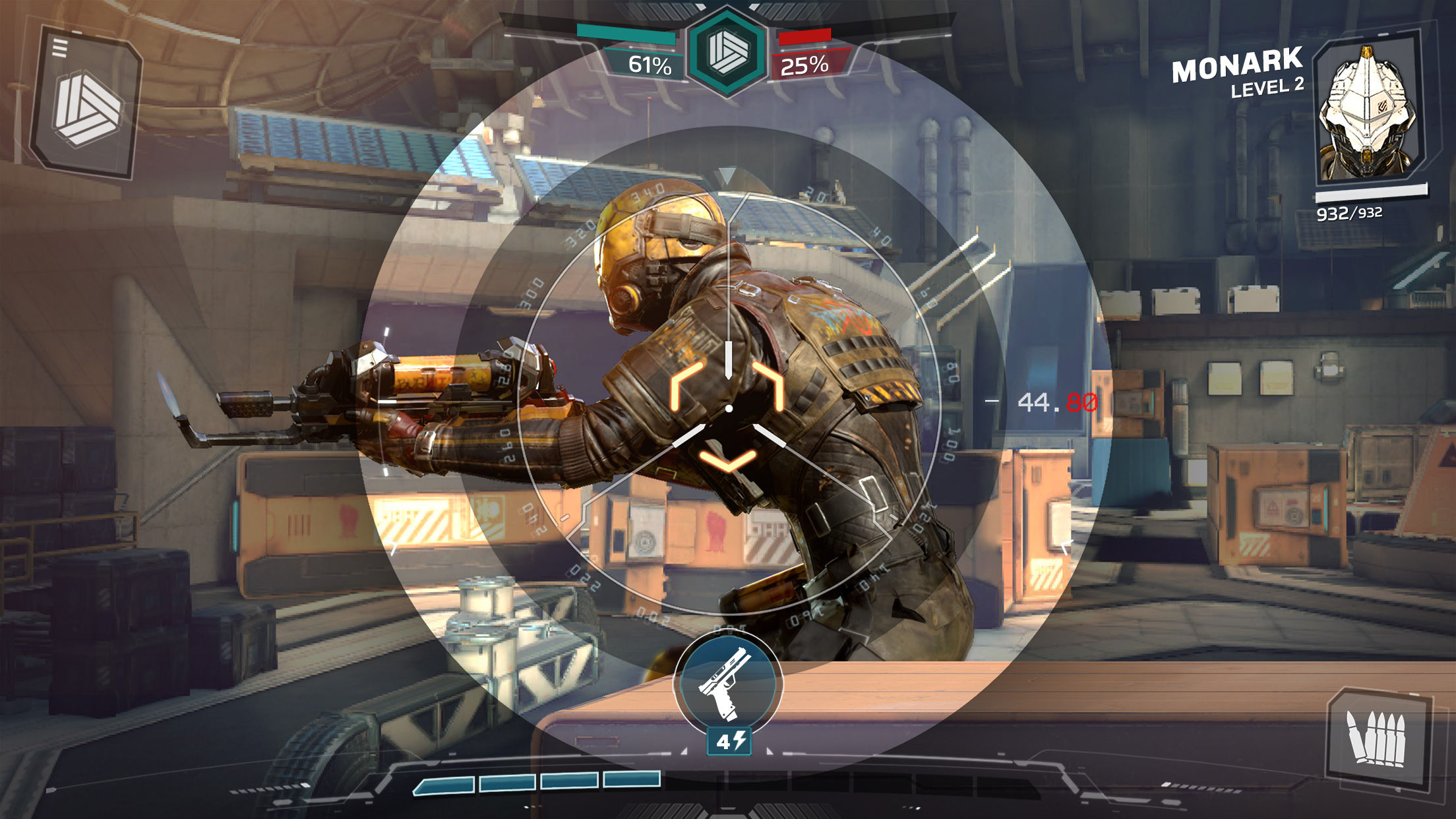 This guy doesn't even realize he about to be blown to bits.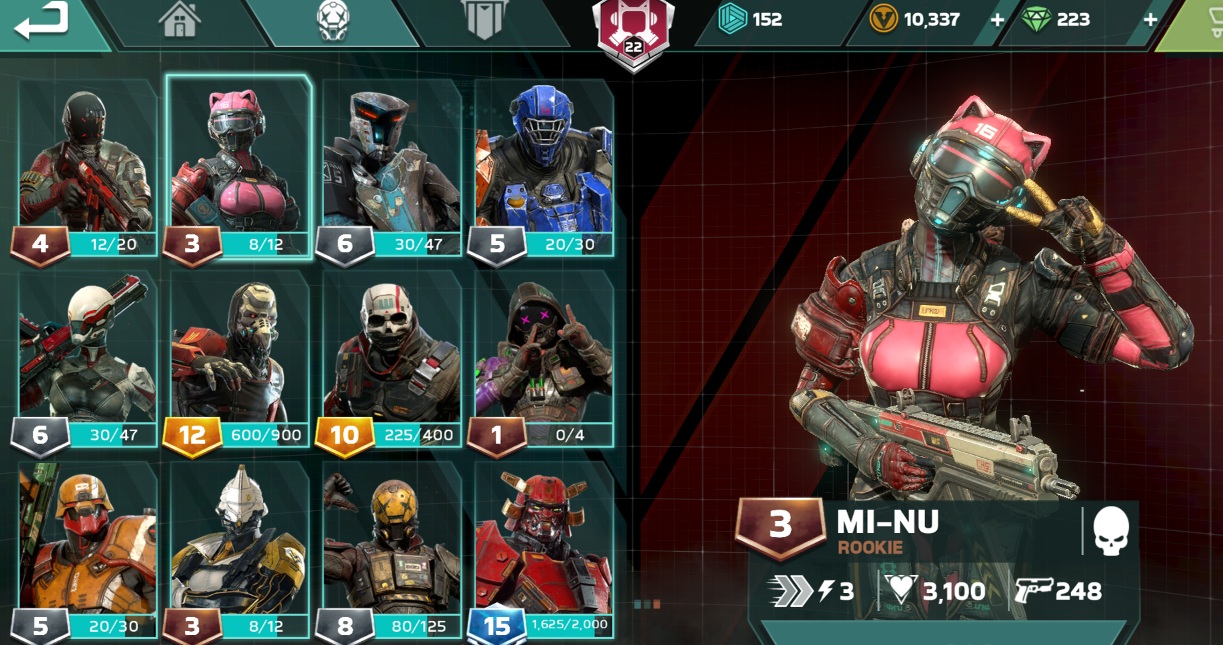 Choose from a wide range of agents.
Image Gallery