The 15 Best Military Games In The World
Updated: 28 Feb 2020 3:31 pm
The Hearts of Iron series is one of the most celebrated in the military genre
Here are the best military games to play right now
Whether used to retell the tales of history's greatest conflicts or to simulate war scenarios that may be witnessed yet, games depicting military conflict have been released nearly every year since video gaming was introduced to the world. From the Civil War to larger than life outer space battles (don't worry, we haven't had any of those yet), military games have explored the weapons, vehicles, and tactics of yesteryear and the present day, providing a valuable insight into how far technology and culture has come. Here are 15 of the best military games you can pick up and play today.
15. Battlefield 1
Touting the most liked trailer in YouTube history, the newest entry into the Battlefield series is shaping up to be the best "one" yet.
After a string of futuristic based warfare games hitting the market, developer DICE decided to shake things up a bit, and aims to take players into some of the most brutal and diverse conflicts of the first World War. Promising a reworked melee system and never before seen combat mechanics, Battlefield 1 may only be in Alpha testing at the moment, but if it can live up to even a sliver of the hype it has been receiving, this might be the shooter to end all shooters.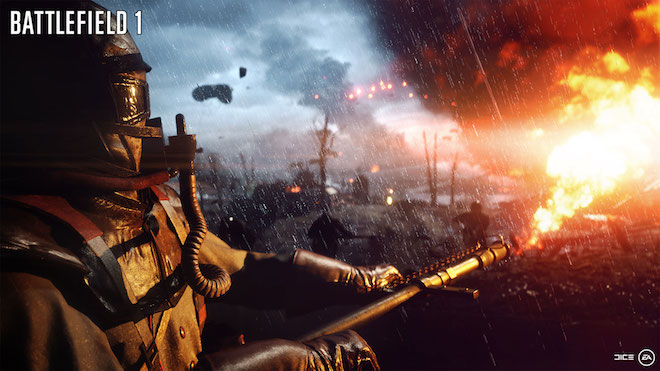 Sweep through trenches while wielding powerful weapons, like this flamethrower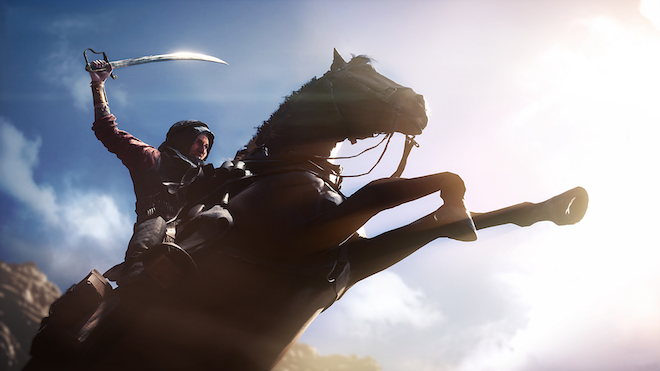 In addition to piloting zeppelins and tanks, some missions will allow to ride your own horse into battle
14. Hearts of Iron IV
Man the turrets! Ready your battle station! You're no longer a lowly foot soldier: you're the commander of your own army in the latest installment of the Hearts of Iron series.
Known for their strategy and simulation games, Paradox Entertainment has taken us back to the battlefronts of WWI2 in what they're calling "total strategic war." The war is no longer won through the soldiers alone: a true commander must win their nation over as well. Couple this with an ever changing terrain, the ability to control any nation you wish, and online head to head combat, and you've got a WW2 strategy unlike anything you've ever played.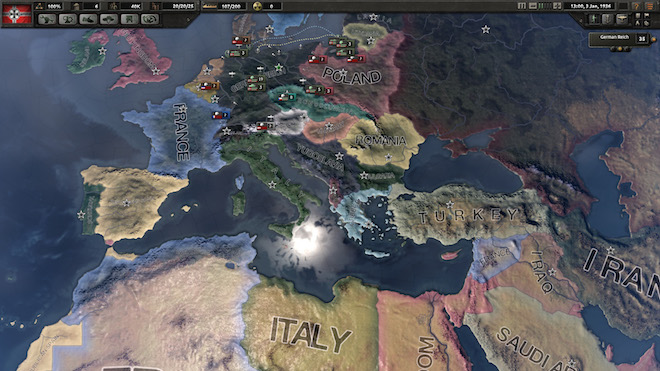 Experience WW2 strategy from a bird's eye view as you take control of your own military might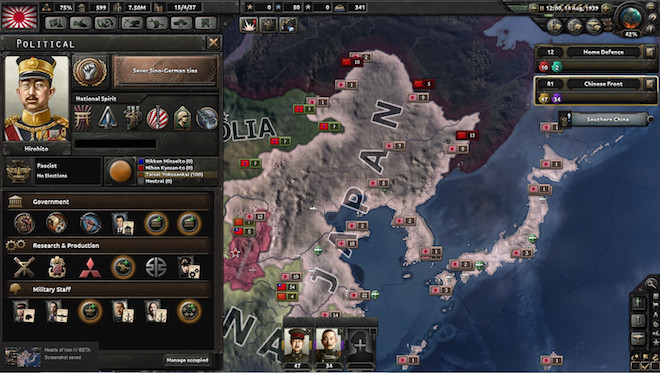 Winning isn't all about shows of force! A supportive country will make or break your campaign
13. Company of Heroes 2
Company of Heroes 2 may seem like another WW2 RTS (Real Time Strategy), however not many games will put you in the driver's seat of the Soviet Army during the time of Operation Barbarossa to the Battle of Berlin.
From rich resource management to the strategic occupation of various towns and villages, the game offers an approach to the Eastern Front of WW2 like never seen before. In addition to many RTS staples, such as controlling units and creating battle plans, COH2 utilizes TrueSight, which offers unmatched mechanics when navigating units across various terrain, all the while taking into account environmental conditions when determining where to place troops in the battlefield. Experience the ravage of war on the Eastern Front in the sequel to the award winning Company of Heroes.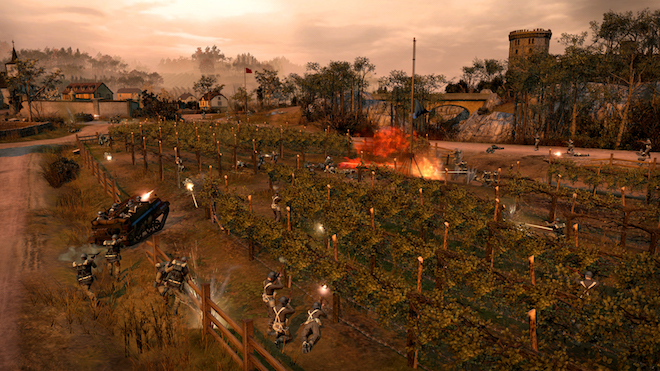 New TrueSight technology gives you unprecedented insight into your units on the battlefield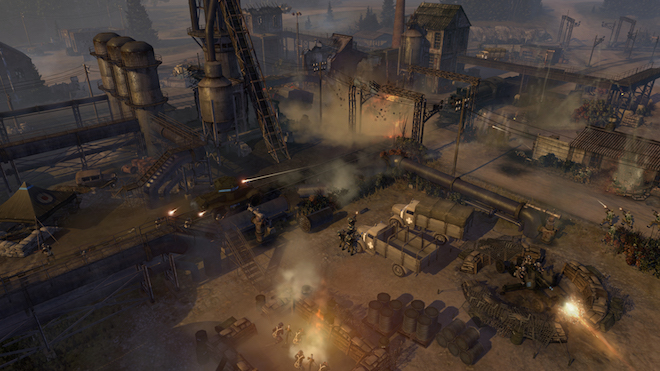 Take control of buildings and villages to solidify your position on the Eastern Front
12. Blitzkrieg 3
From the opening salvos of WW2 to the final battles in Berlin, experience (and shape) military combat through the latest installment of the Blitzkrieg series.
While still deep in development, Blitzkrieg 3 already offers a host of features for fans of the genre, including a PvP skirmish mode, three historical campaigns chronicling the trials and tribulations of the second World War, and the ability to pick and choose generals throughout history to keep the game fresh. With the introduction of a new multiplayer mode and tons of improvements on the way, expect this one to be one of the freshest and innovative WW2 RTS games of 2016.  
Help develop the game alongside the publisher as features continue to be added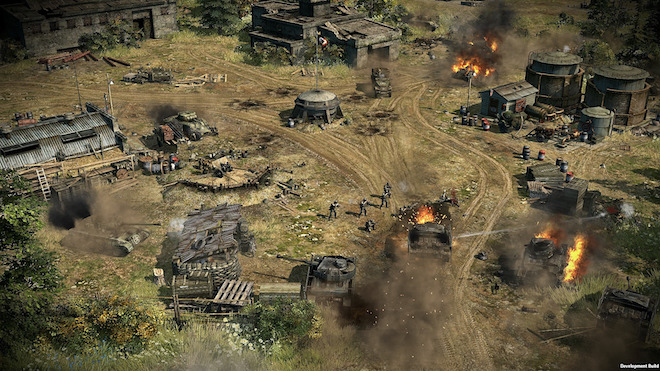 Take on players from all corners of the world in fast paced WW2 combat
11. Panzer Corps
Welcome back the iconic Panzer franchise like never before in this foray into grand strategy with Panzer Corps
Take control of one of the most feared Axis military corps in the award winning turn based strategy of Panzer Corps!
Navigate your military corps through 26 scenarios that span the diversity and intensity of real WW2 conflicts. Upgrade and customize your core group of soldiers as you gain access to 800 different unit types, all the while creating an unstoppable show of military might. Looking to take the battlefield against a fellow general? Panzer Corps's large and diverse multiplayer will offer gamers a unique and balanced option with scenarios specifically designed for multiplayer. Live the life of an Axis general as you storm your way across Europe!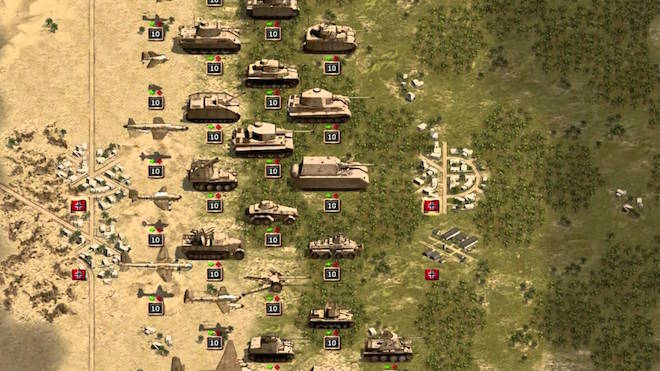 Employ superior tactics as you roll across Europe towards victory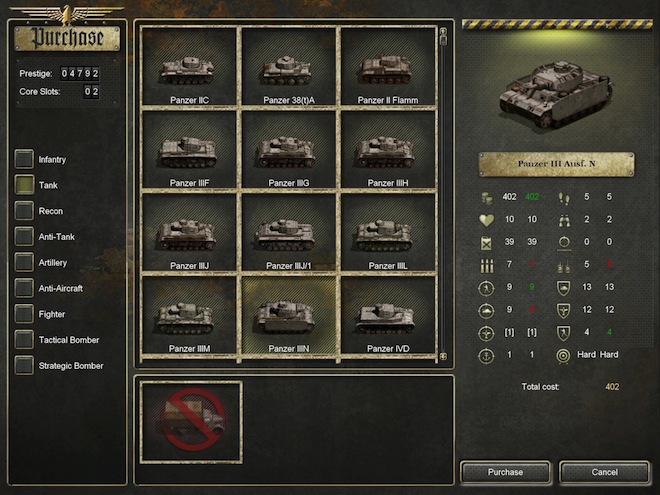 Customize your corps to conquer any challenge on the battlefield
10. Sniper Elite: Nazi Zombie Army
Do you like killing zombies? What about killing zombie Hitler? Then look no further than Sniper Elite: Nazi Zombie Army.
From the creators of the Sniper Elite series comes the renowned, remastered editions of the thrilling final chapter of the Zombie Army saga.  Hitler is back and dead-lier than ever before as he unleashes his zombie legions on the world for one final offensive. It's up to you to dismember, dismantle, and straight up destroy any zombie that gets in your path as your perfect your customisable loadouts to face the zombie apocalypse. Team up with online co-op to wreak maximum havoc, and teach Hitler to stay dead for good.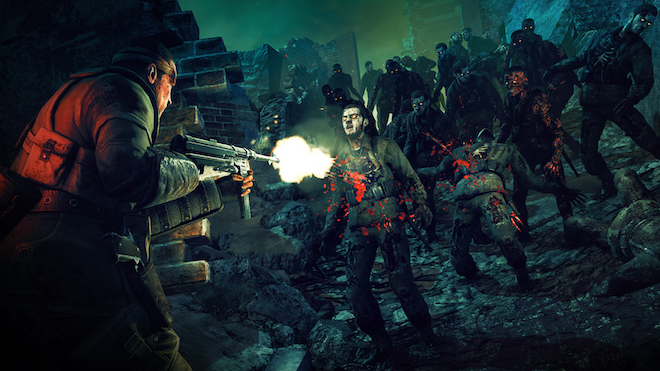 Those Nazis aren't going to stop coming, so make sure you're locked and loaded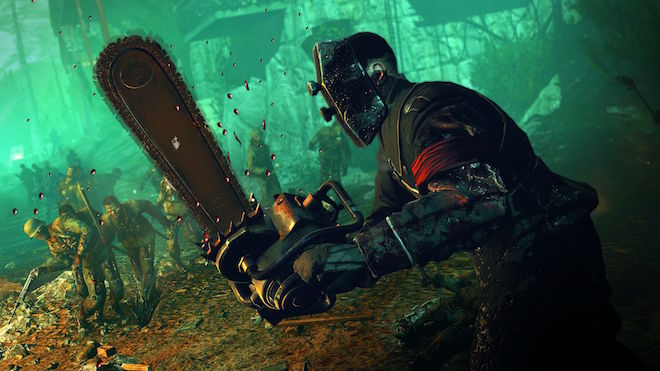 Wield unique weaponry as you slice and dice through hordes of Nazi zombies
9. Wargame: Red Dragon
The newest entry into the Wargame franchise, Red Dragon provides an RTS experience involving the Communist threat of the early 90's.
The year is 1991. Western forces are up against the Communist bloc on the battlefields of Asia, and you'll have control of over 17 nations as you assemble your ideal fighting force. With over 1,400 units to choose from, each of which painstakingly reproduced from their military sources with the highest level of detail, there will be no shortage of tactics or strategy in this title. Featuring multiplayer that can host over 20 users, Red Dragon should already be in your collection if it isn't already.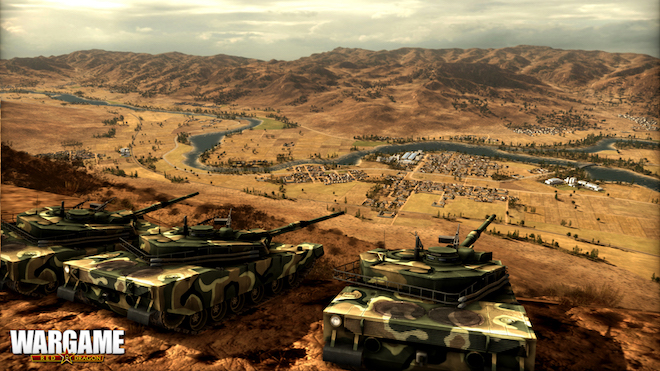 Ride up onto ridges with your tank squadrons to eliminate enemies from above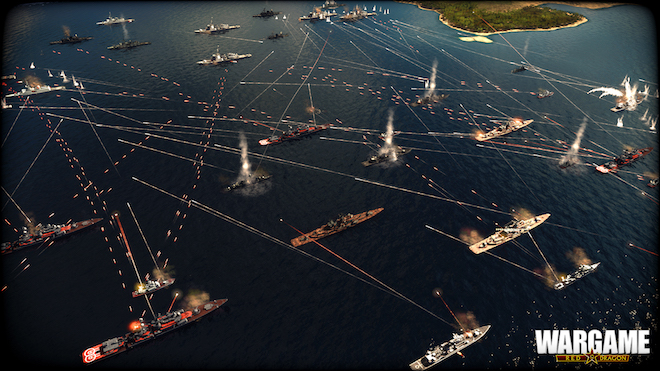 Engage in intense naval combat in the game's fast paced multiplayer game modes
8. Call to Arms
One of the few modern era combat titles on this list, Call to Arms is only looking to improve on its already phenomenal gameplay.
Moving out of the Alpha phase of its "Early Access" tenure and into Beta, Call to Arms has been working to deliver the best 3rd person military strategy game possible. With the choice between the United States Army and the Global Revolutionary Movement, you'll be tasked with navigating combat in factories, railway stations, and everywhere in between. With the choice between both an RTS mode or direct control over your units, victory is only a few well placed clicks away.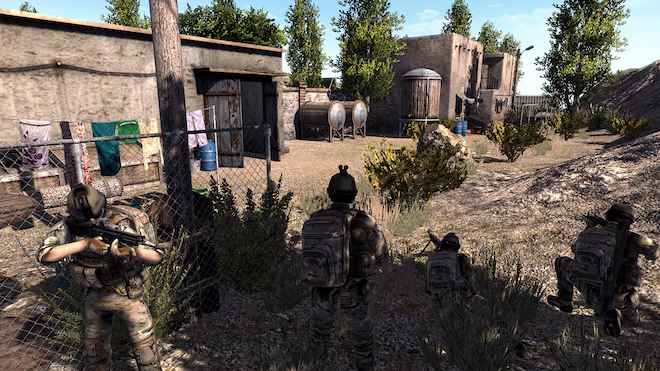 Third person control grants you the tactical edge in any close quarters scenario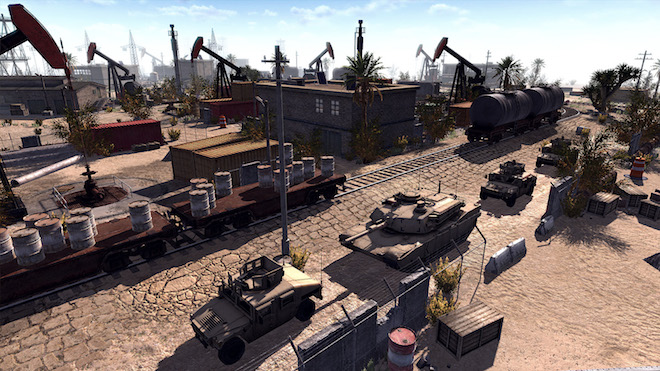 Controlling railway stations will prove pivotal in securing a victory for your squad
7. Graviteam Tactics: Operation Star
Follow a squadron of tanks on the Eastern Front in the sequel to the fan favorite Achtung Panzer: Kharkov 1943.
Capturing the true scope of WW2 battles and landscapes (which have been modeled after actual topographic maps), you'll go up against a ruthless AI that will react based on your behavior rather than using a script, guaranteeing a fresh battle every time. Couple this with advanced weather effects and a day / night cycle, each battle will feel as if you actually have your boots on the ground with your fellow soldiers, who have the ability to become fatigued and level up.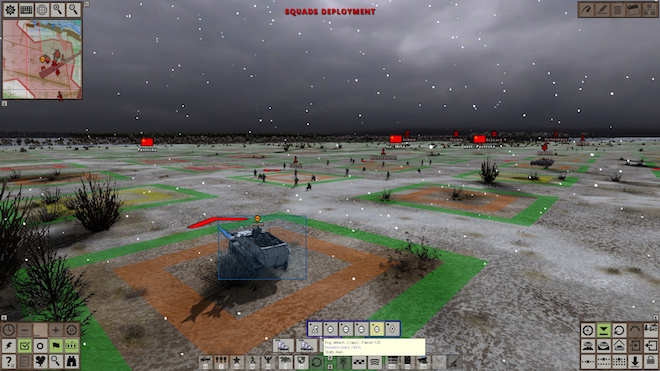 A complex HUD will allow to achieve maximum control over all your units
A detailed 3D encyclopedia will break down each unit's significance, both from a historical and in-game view
6. War Thunder
Where many games will feature vehicles used in WW2, not many have quite the versatility and attention to detail that War Thunder brings to the scene.
In addition to boasting one of the largest Free to Play (F2P) WW2 player bases around, War Thunder supports Windows, Linux, Mac, Playstation, and now Virtual Reality (VR) technology. Forget controlling armies; you're now your very own WW2 pilot of a vast number of planes and tanks against the entire world in this MMO experience. Does the promise of multiplayer not entice you? Purchase the "Steam Edition" to unlock two single player campaigns in addition to premium airplanes. Whether in the sky or rolling on the ground, this game promises fast paced action that is hard to come by.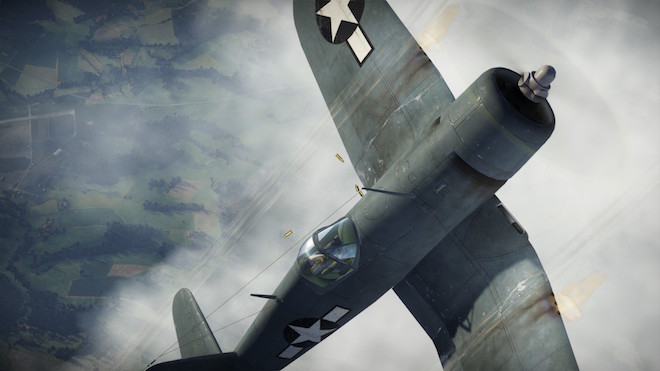 Control aircraft from WW2 as you duke it out in aerial dogfights against players from across the globe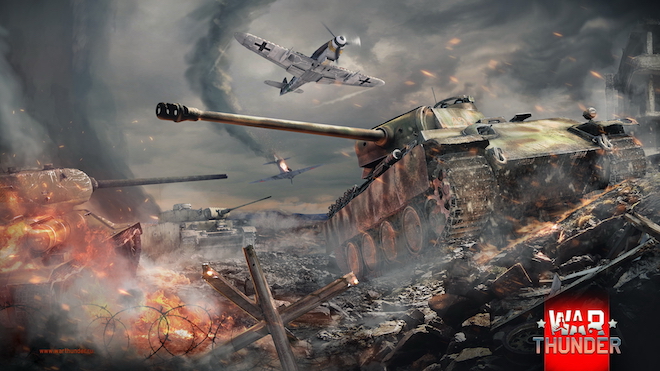 Rollover your opponents as you engage in explosive tank warfare
5. Insurgency
Experience one of the most realistic, squad based combat simulators on the market today with Insurgency, a multiplayer, tactical shooter which began as a mod of Half-Life 2.
Running off of the Source game engine, Insurgency offers up some of the most intense "one-life" gameplay around. Securing strongholds and destroying the enemy's supply is the name of the game if you want to achieve victory for your squad. With no crosshairs on your weapons, a free-aim system, and various other tweaks to weapon behavior, make sure you pick up Insurgency if you're a fan of superior tactics trumping aggressive gunplay.
Fast paced squad gameplay, combined with close quarters combat, make for a high tension game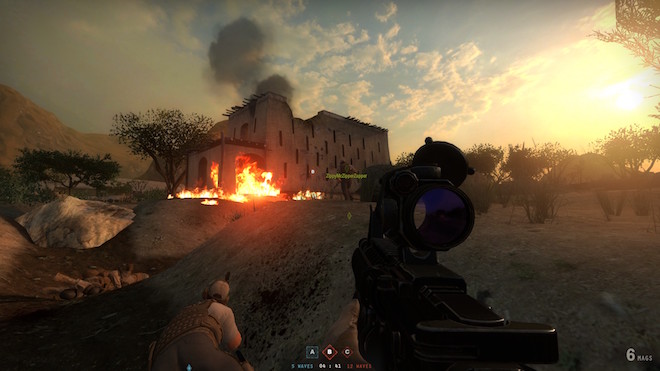 Destroying buildings (and the weapon caches within them) will help propel your team to victory
4. Red Orchestra 2: Heroes of Stalingrad with Rising Storm
Many games will promise you a realistic WWII fighting experience, but Red Orchestra 2: Heroes of Stalingrad might just take the cake on this one
With a heavy focus on the Battle of Stalingrad, players no longer are treated to the traditional Heads Up Display (HUD) seen in traditional FPS games. Instead, they must remember how many bullets their gun contains in order to determine if reloading is necessary. If so, an ammo magazine is then weighed to see approximately how many bullets it contains before inserting back into your weapon. Great, now you've reloaded! Now you can take advantage of the immersive cover system, which places emphasis on your environment in determining your likelihood of being seen (or shot). Already hooked? You can pick up RO2 today on Steam, along with the new Rising Storm downloadable content (DLC).
Take advantage of the game's immersive cover system as you fight in epic WW2 battles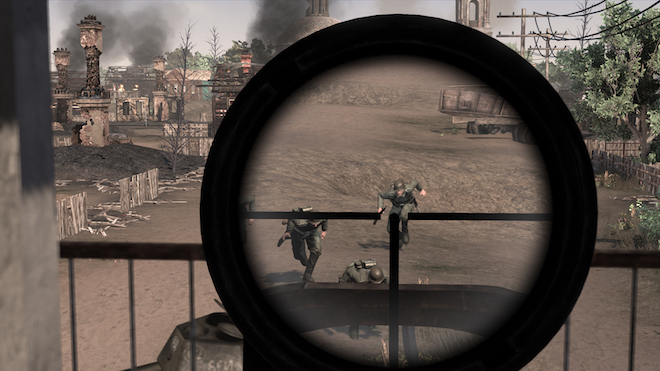 Make every bullet count with the precision of first person shooting
3. Men of War: Assault Squad
Lots of WWII games out there will try to provide the most realistic experience out there, but not many go the extra distance to listen to their fans for input.
After the success of its predecessor, Assault Squad looks to provide a more enhanced experience, including the addition of season dependent camouflage, updated graphics, AI improvements, and perhaps most importantly, Steam multiplayer support. If their new, single player skirmishes ranging from massive tank battles to stealth sniper missions don't whet your appetite, their multiplayer maps and battles will, no matter if you're looking for a 1v1 encounter or a giant 8v8 slugfest.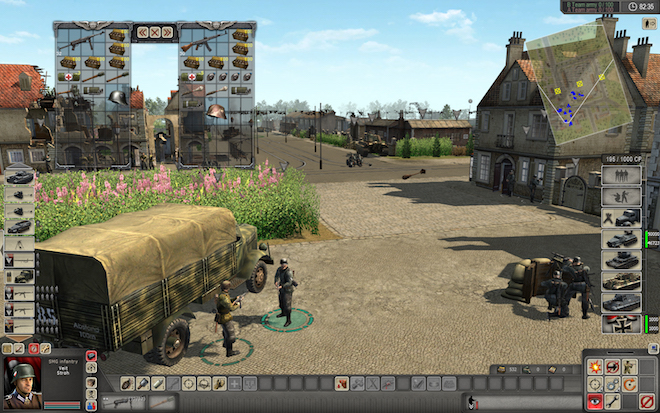 Control a wide range of vehicles in either the single or multiplayer game modes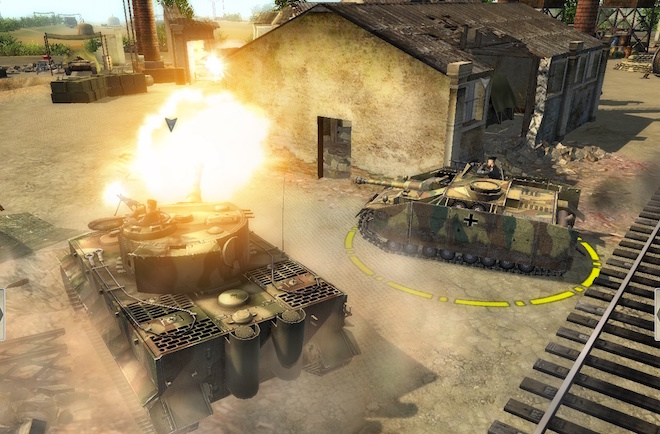 Fine tuned tank warfare will keep you and your squad on your toes at all times
2. Arma 3
The second military tactical shooter on this list, Arma 3 is constantly expanding thanks to a thriving Steam community.
With a release date of 2013, you may be surprised to hear that Arma 3 is still alive and kicking, with its next expansion releasing in mid July of 2016. Set twenty years after the second title in the series, Arma 3 revolves around the resurgence of a newly powered Iran, and NATO's attempt to take the fight to the Middle East and stop them in their tracks. With a steady stream of updates and DLC being shipped out by developers Bohemia, Arma 3 remains one of the most active shooters around today, and should appeal to the FPS gamer in everyone.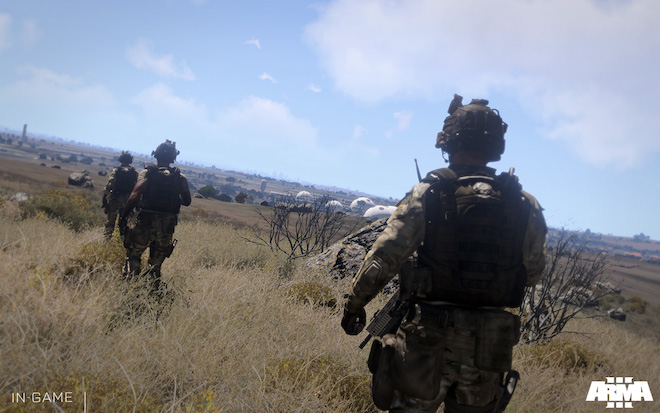 Team up with your squad as you navigate your way across some of the most realistic locales in FPS gaming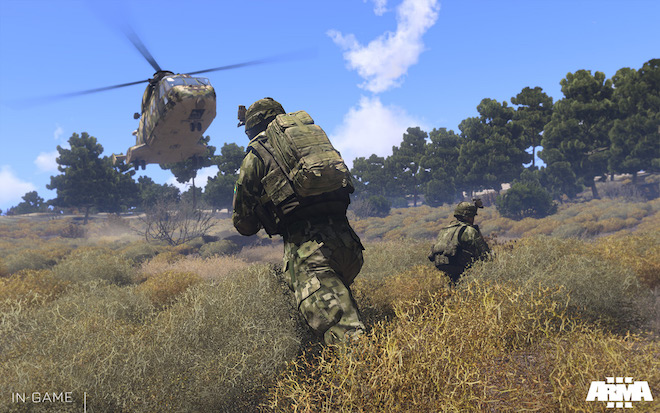 Recent updates to the game have included go-kart racing, sniper rifles, and even helicopters
1. Empire: Total War
Do you have what it takes to conquer the globe during the Age of Enlightenment?
Experience 18th century domination in this entry into the renowned Total War franchise, focusing on not only warfare, but nation building as well. With true 3D naval combat, you'll be able to command single ships in your fleet as you bombard and then board enemy vessels, and the introduction of cannons will make you rethink your tactics. Don't forget about diplomacy though, as you'll need it to navigate the political waters of the time, from conflict stricken India to the emergence of America as a world power.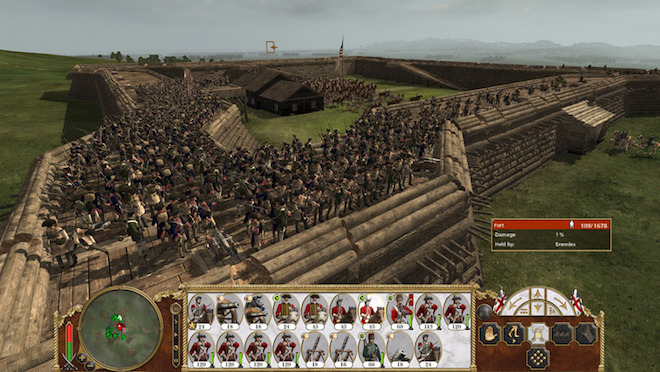 Witness the birth and rise of America as you take control of the budding country's military might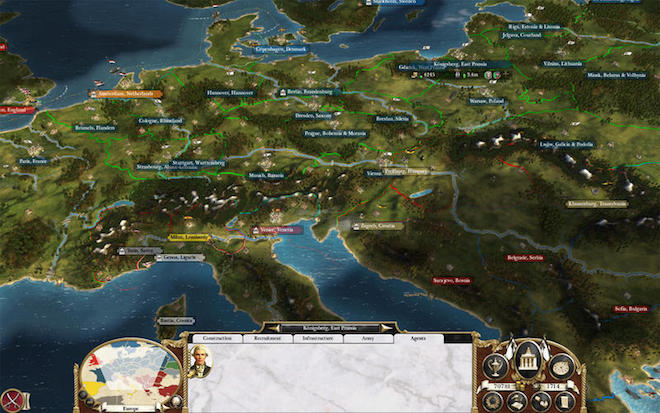 Of course, what's controlling one country in comparison to figuring out how to deal with an entire continent?
So, what kind of commander will you be? One who control a fierce tank squadron on the battlefields of WW2? Or a lone operator who uses his gun and his brain to shaping the course of history? Either way, the games on this list will allow you to experience military conflict both inspired by the battles of the past and the hypothetical wars of the future, giving you the option to serve as general or soldier alike. No matter what route you take, do yourself a favor and add these games to your must play list today.
Like this? Then check out these:
Image Gallery