Top 10 Best Military FPS Games
Updated: 14 Jun 2018 7:07 am
War is not a game, but we're sure as hell gonna try.
The Top 10 military FPS games of today
The Military first person shooter is the cornerstone of gaming. We as a community are obsessed with the look and feel of war, without actually deploying. What games are the best military shooters? Which games coming up should I look out for? All of that is just ahead. Starting with..
10. Arma 3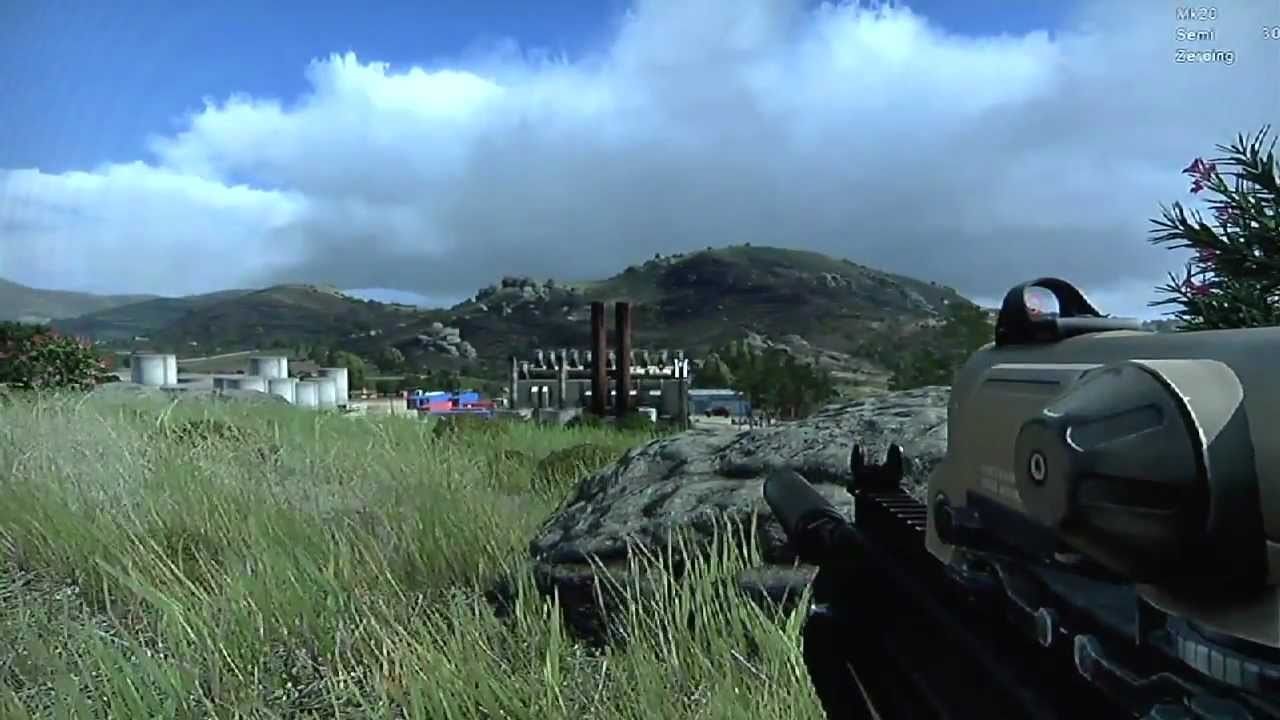 Contact!
Sit in the tank, roll your shoulders, and jump into the world of Arma 3, where the sandbox is yours to dig in. With the logo, "This is War" Arma is exactly what you expect. NATO's peacekeeping forces have arrived in the Aegean after war has broken out. Half the civilian civilization is dead, and the refugee crisis is out of control. Five years later, NATO is set to withdraw from the Aegean and you are to help train the new forces. After an attack on civilian scauses tensions to rise the game becomes a battle for survival and safety. From your shots being called out, to the sniping of combatants, Arma drops the player into a world of realism. Calling itself the virtual 4.0, Arma attempts to make the game less like a game, and more like a terrifying step into combat. With over 20 different vehicles (air, water, and ground) and 40 weapons to choose from, Arma gives you the option to destroy the enemy in the solo campaign and a multiplayer assault.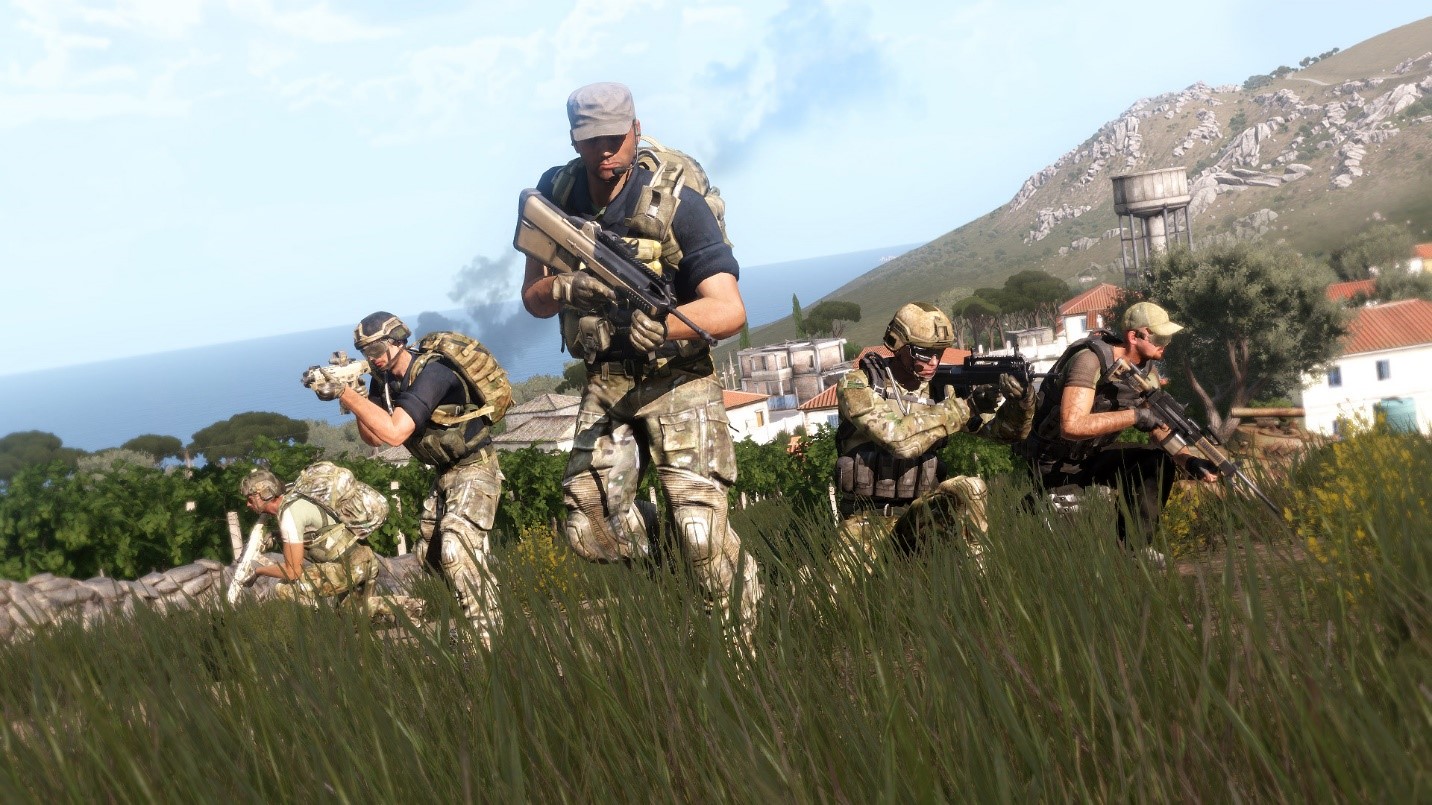 9. Squad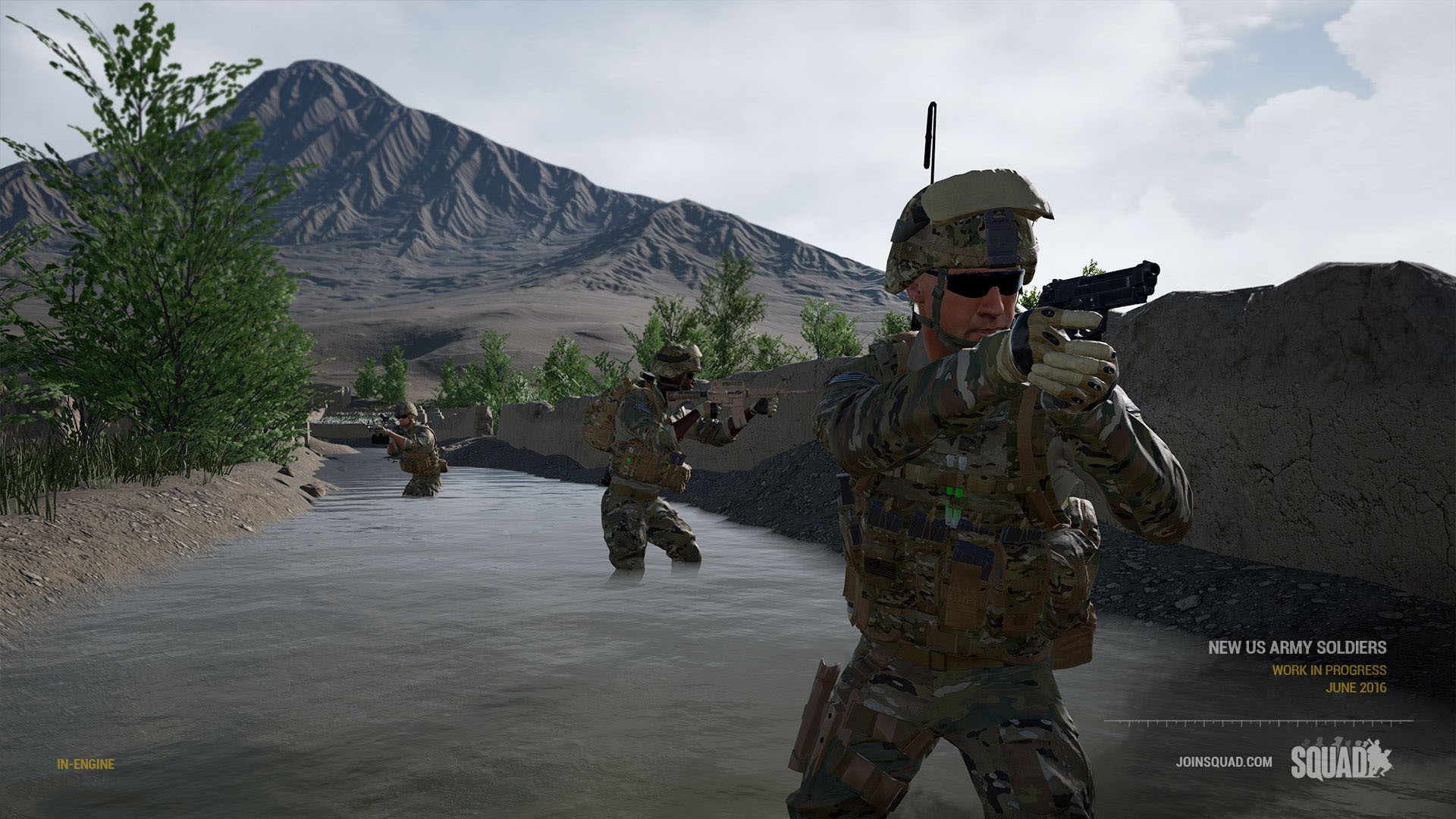 Watch my back, soldier.
Squad is the game you cannot play alone. A 50 v. 50 multiplayer shooter, there is no campaign, and there is no mercy. Feeling more like a war than other games, Squad requires communication and teamwork. One of the most important aspects of Squad is the complete and total lack of a minimap that identifies your teammates and enemies. Squad is a huge, open world game where team work makes the dream work. Tactical planning will help you defeat the enemy as they come in using vehicles, foot soldiers and more. Think realism, with a spotter who calls out targets to enable the person operating the mortar. This is no Call of Duty, and you should not make the mistake that it is. Trust your Squad leader and defeat everyone. A headset is a must and practice is the only way you achieve anything in this game.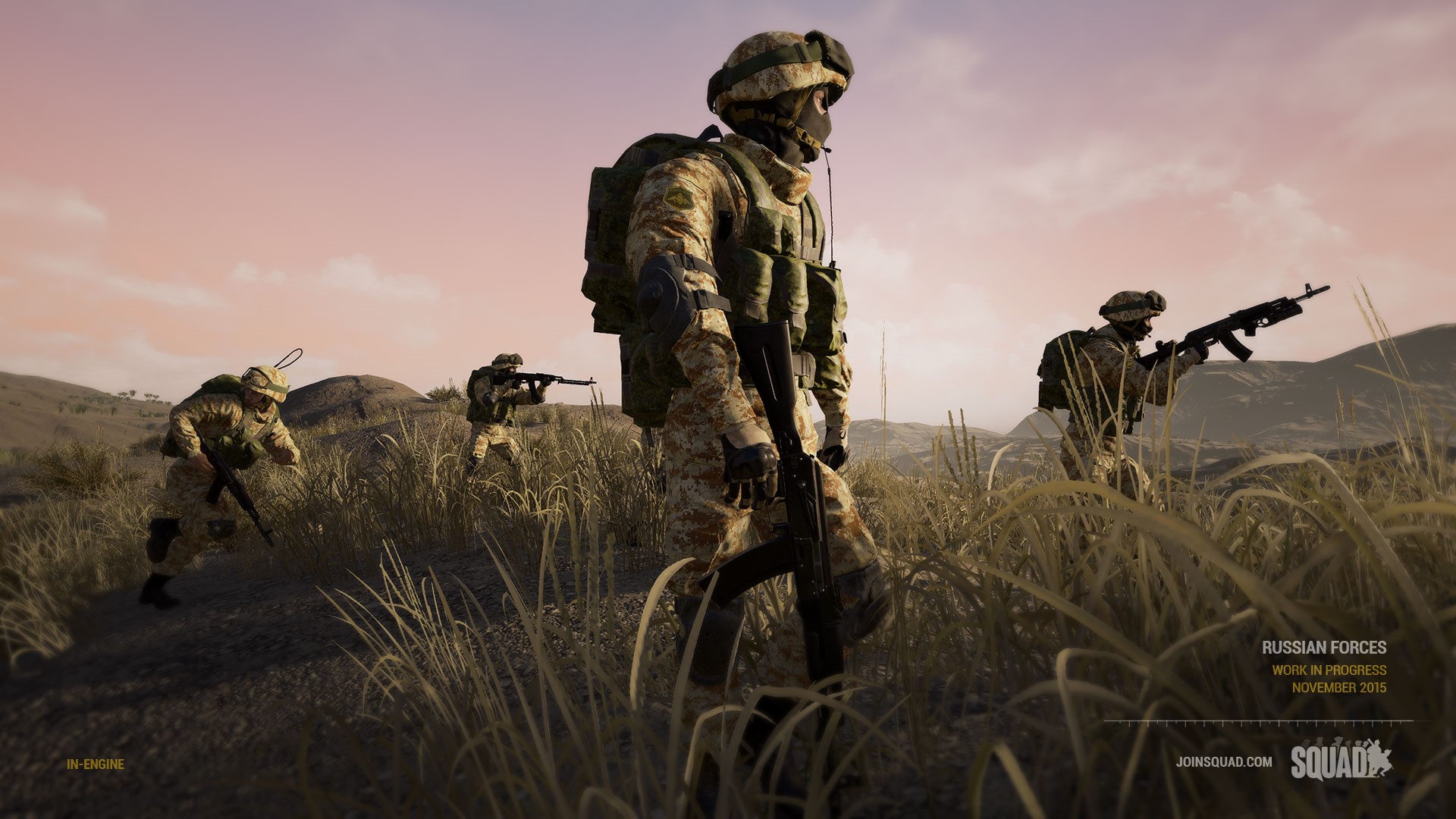 No HUD? No problem. Rely on your Squad.
8. Call of Duty WWII
PFC Daniels, reporting for duty.
Call of Duty redeemed itself from the Infinite Warfare debacle with the release of Call of Duty: WWII. Returning to the WWII era for the first time since World at War, CoD stripped us of our exosuits and gave us back shoddy rucksacks. WWII earns its way into these ranks because of its attention to historic detail. The power of this game comes from something we can all agree on: fighting Nazis. The campaign follows PFC Daniels and his squad all the way to the last bridge of the Rhine and liberating concentration camps. In true CoD fashion the zombie and multiplayer modes are intact. With 29 different weapons to choose from, and more to earn (in multiplayer). Enjoy this one while you can, because the next title jumps right back into the future.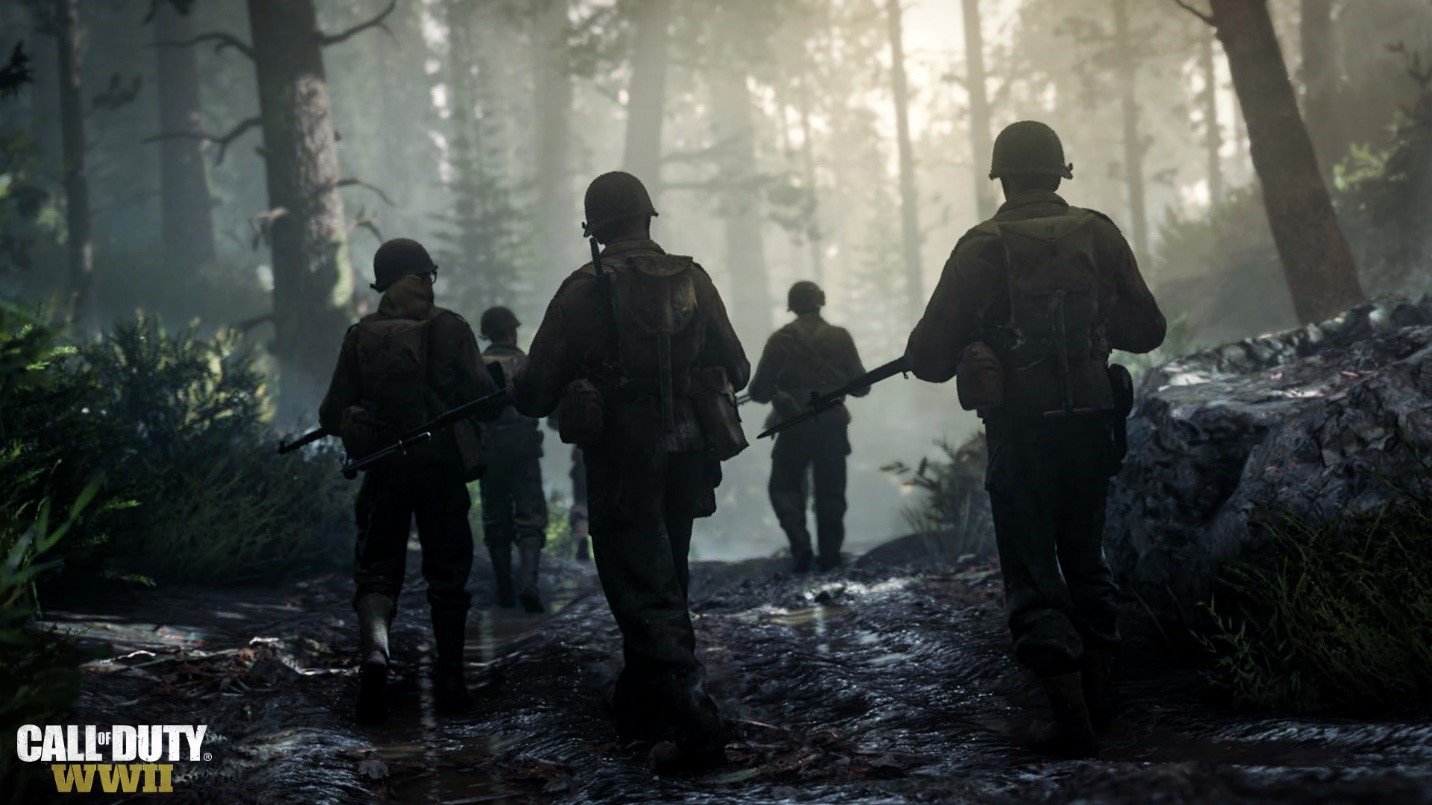 It's quiet. Too quiet.
7. Wolfenstein: The Old Blood
The Old Blood trailer.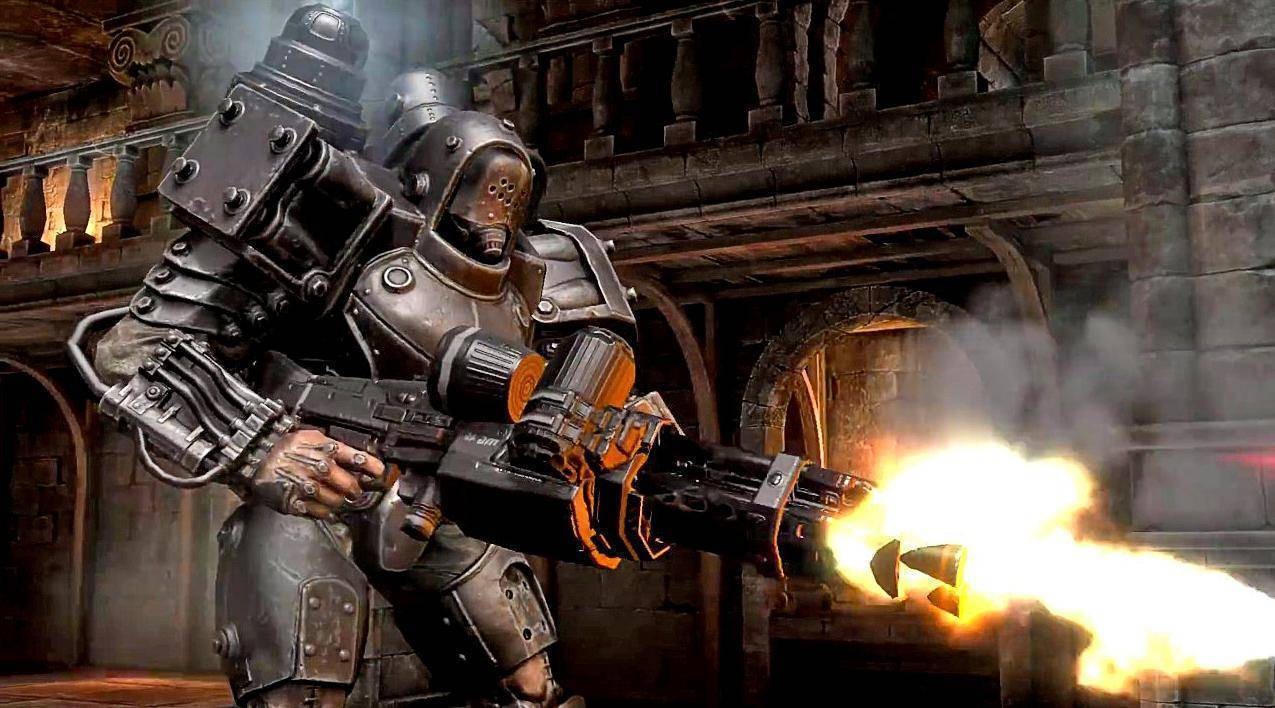 "Don't kill anyone unless you have to." "What's that? Kill as many Nazis as I can?"
Jumping into the world before Wolfenstein, Wolfenstein: The Old Blood takes you, B.J. Blazkowicz on a thrilling, Nazi killing mission. Also based in the WWII era, it's your job to break into Castle Wolfenstein and steal the coordinates to Deathshead's compound and defeat a Nazi Archaeologist, all to keep the Nazis from winning the war. In this FPS you command Nazi-style weapons and can climb walls (within reason). Run by the Nuka-Cola vending machine and kill the Nazis!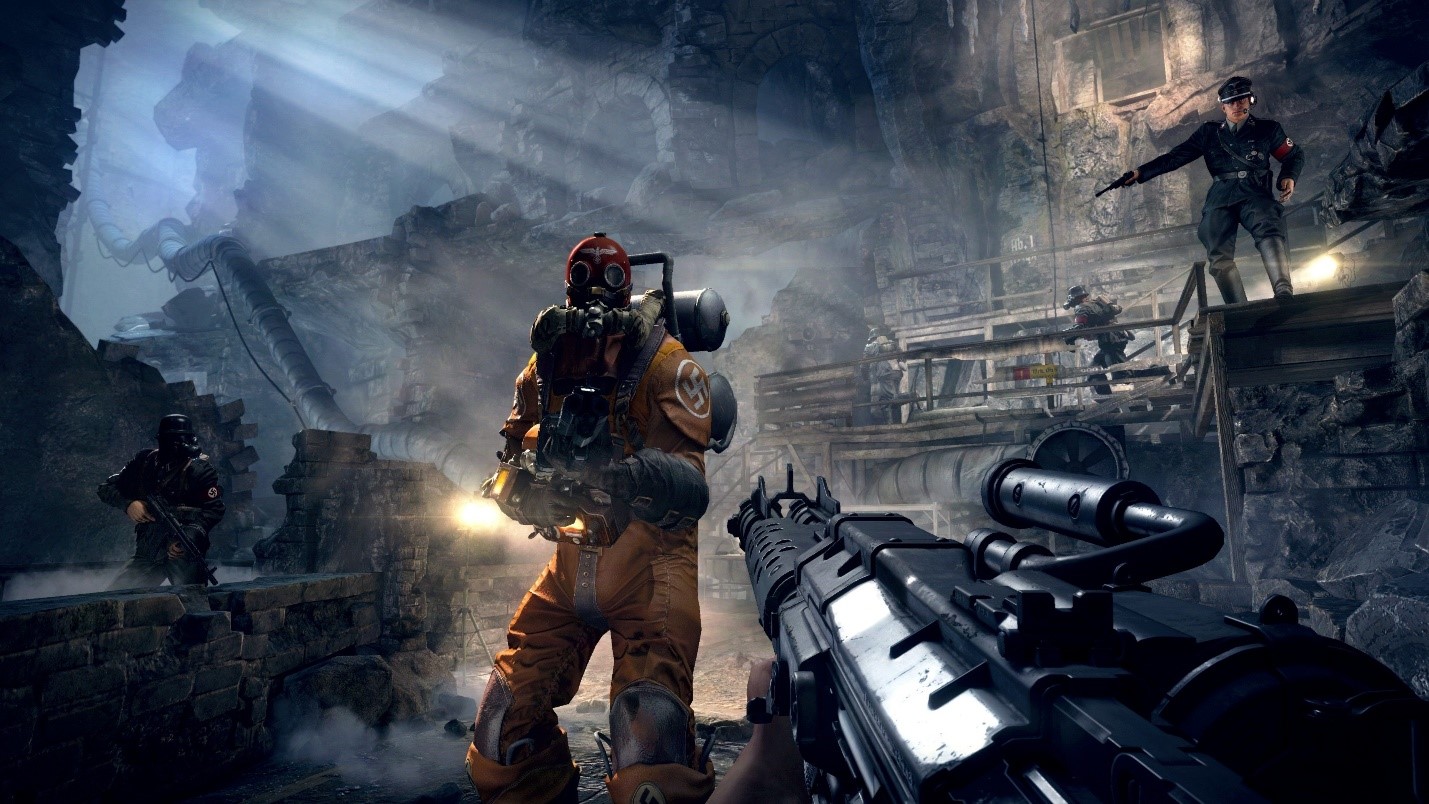 Kill Nazis with a lead pipe? Yes, please.
6. Sniper Elite 4
Sniper Elite 4 Launch Trailer
Take out the Axis with just the palm of your hand.
Sniper is a 3rd person game, but bear with me here. Sniper Elite 4 is set in 1943, immediately after Sniper Elite 3. As elite sniper Karl Fairbourne, you must fight alongside the Italian Resistance to fight off the impending Fascism, knowing if you do not succeed the Allies will never be able to win WWII. With access to weapons from the time, you can climb, crawl, and shimmy your way across the map to find your mark. Use sniper rifles, machine guns, heavy weapons, and grenades to get the x-ray killcam you've always dreamt of.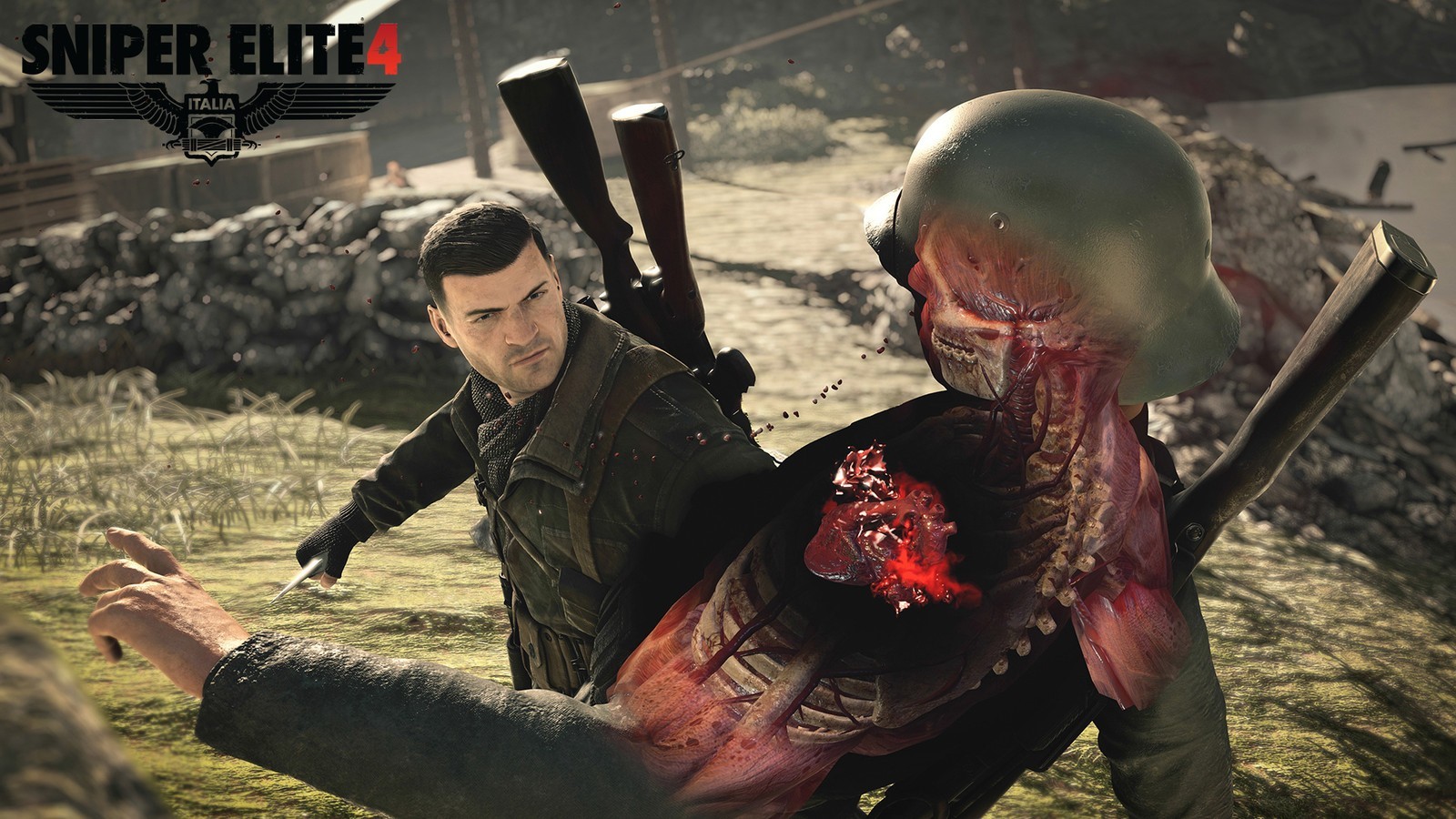 The award winning x-ray kill cam shows you exactly why your kill shot works.
Bonus:
Here we have upcoming games that we are dying to have in our hands (or in our systems) in 2018.
Battlefield V

WWII gets an upgrade.
On October 19, Battlefield V will storm onto the scene with a first for the series: A female on the cover. The game will include two new game modes. The first, Airborne, has the player parachuting in to the game. The second, Grand Operations, is based on Operations. These modes have become even more challenging than before, as Battlefield has added scarcity and taken away the regeneration of health. Now, you struggle more to find supplies, you don't heal, and the Medic's Medkit is your only saving grace. This WWII epic is releasing more details every week, and *I personally cannot wait to pick it up.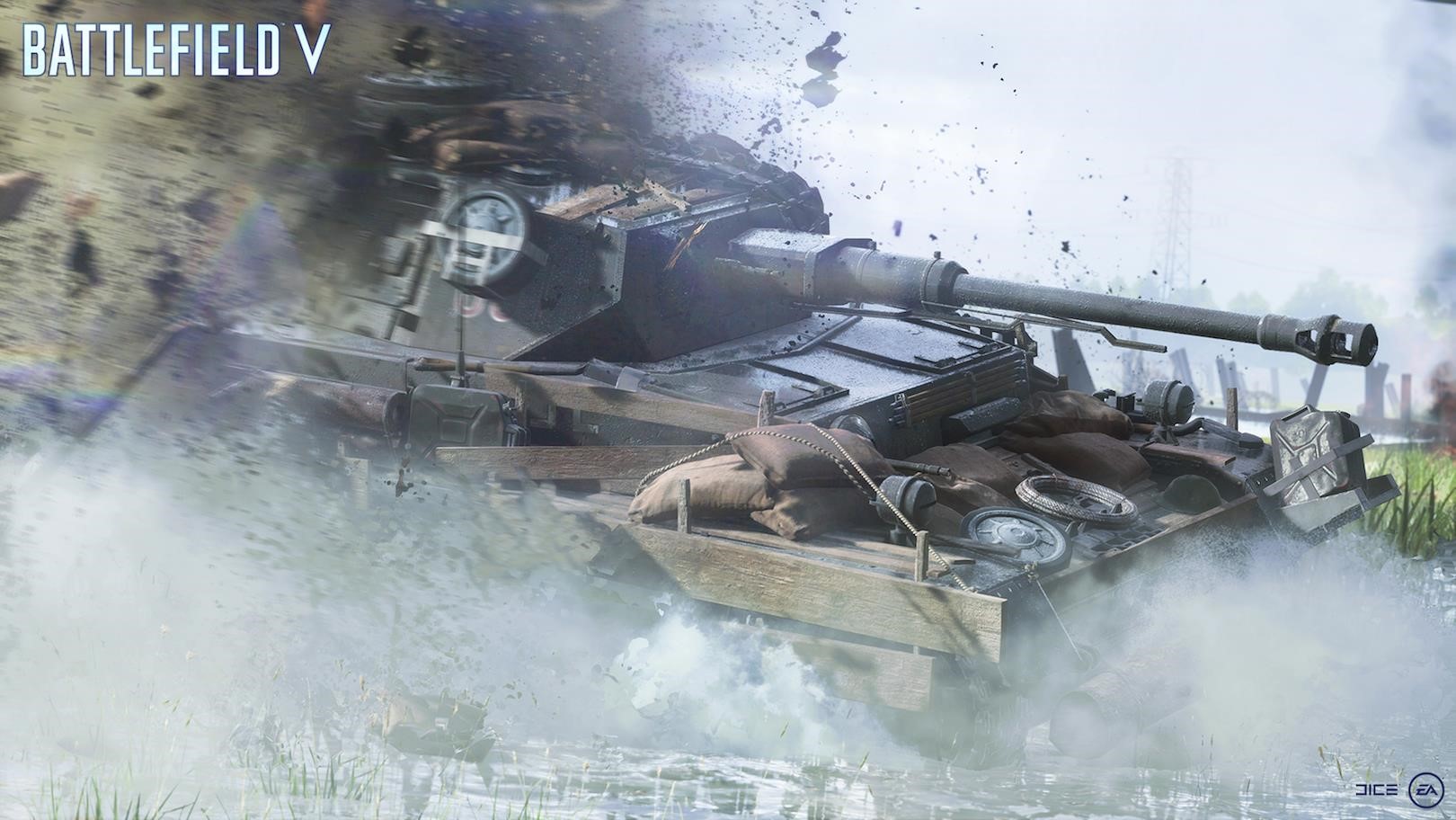 \
Snipers and Rifles and Tanks, oh my!
CoD Black Ops 4    
                 
Here, we 'Ruin' everything.
Call of Duty: Black Ops 4 is the first example of the CoD franchise doing away with the cohesive single player campaign.  Instead, there will be several disjointed chapters. These levels will each help teach you more about the Specialists, who have returned for the next installment of the series. Returning are the ever-popular zombies and multiplayer, with a brand-new game mode. Following the trend of others, BO4 has invested in the Battle Royale game mode. This mode will be called Blackout, and will feature weapons, people, and vehicles from the past Black Ops games (including the RC car). BO 4 drops October 12, and you can bet I already have this one pre-ordered.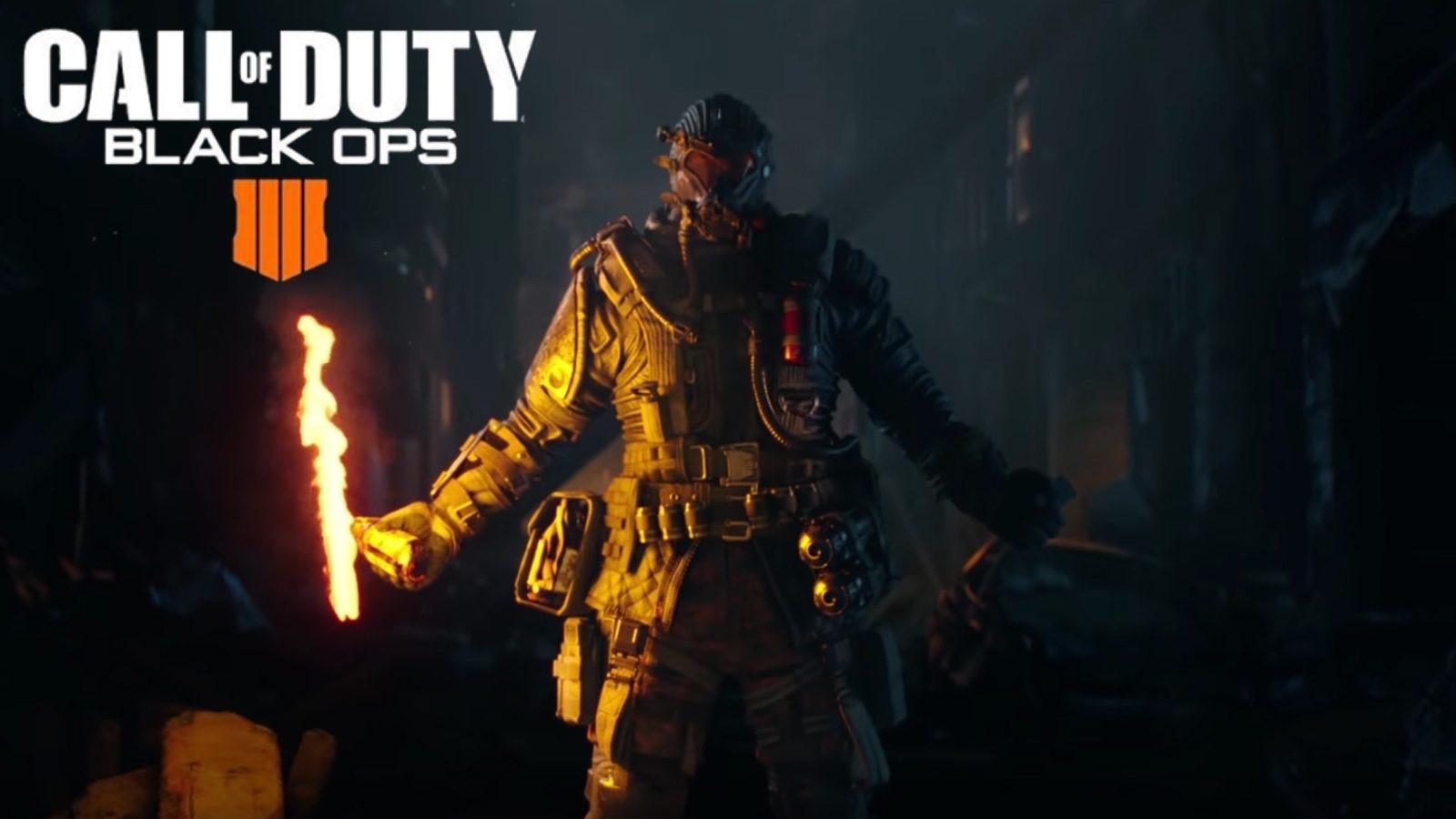 If a Firebreak's out, we know how to handle it.
Insurgency Sandstorm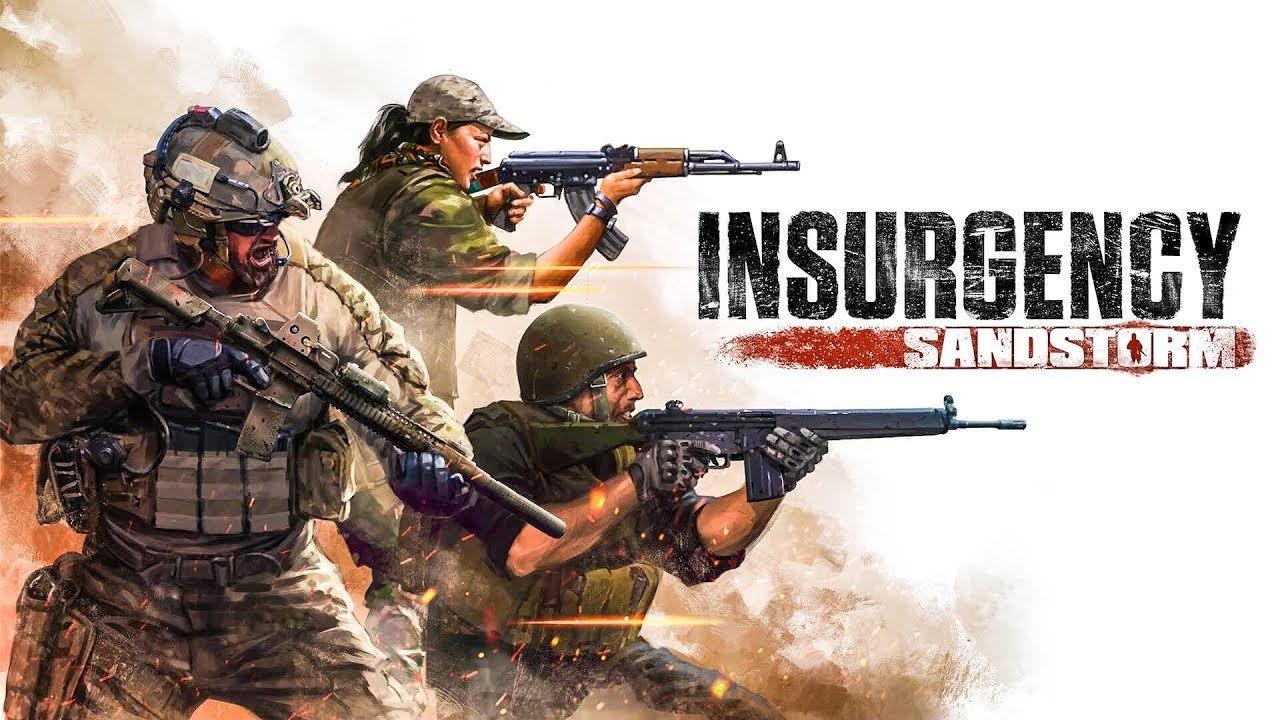 After four years, Insurgency (which I mention later in the list) comes back with its next installment: Insurgency: Sandstorm. Sandstorm is a multiplayer only game with only four modes. Sandstorm lives to bring difficulty back to the FPS. Friendly fire is always on, and there is no minimap that helps you locate your squad. You must communicate, plan, and work with your teammates to avoid shooting them in the back. As of right now Sandstorm is going to be PC only after a delay in the console releases. Insurgency returns in September.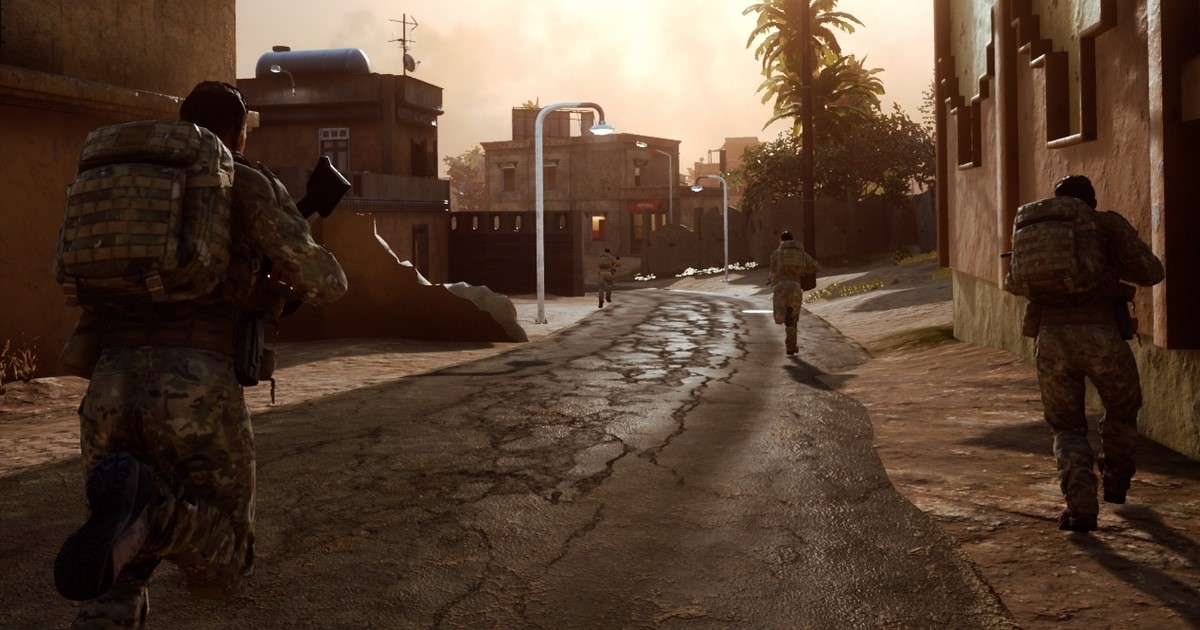 5. Spec Ops: The Line
https://www.youtube.com/watch?v=MGzIss7Ub-4&t=193s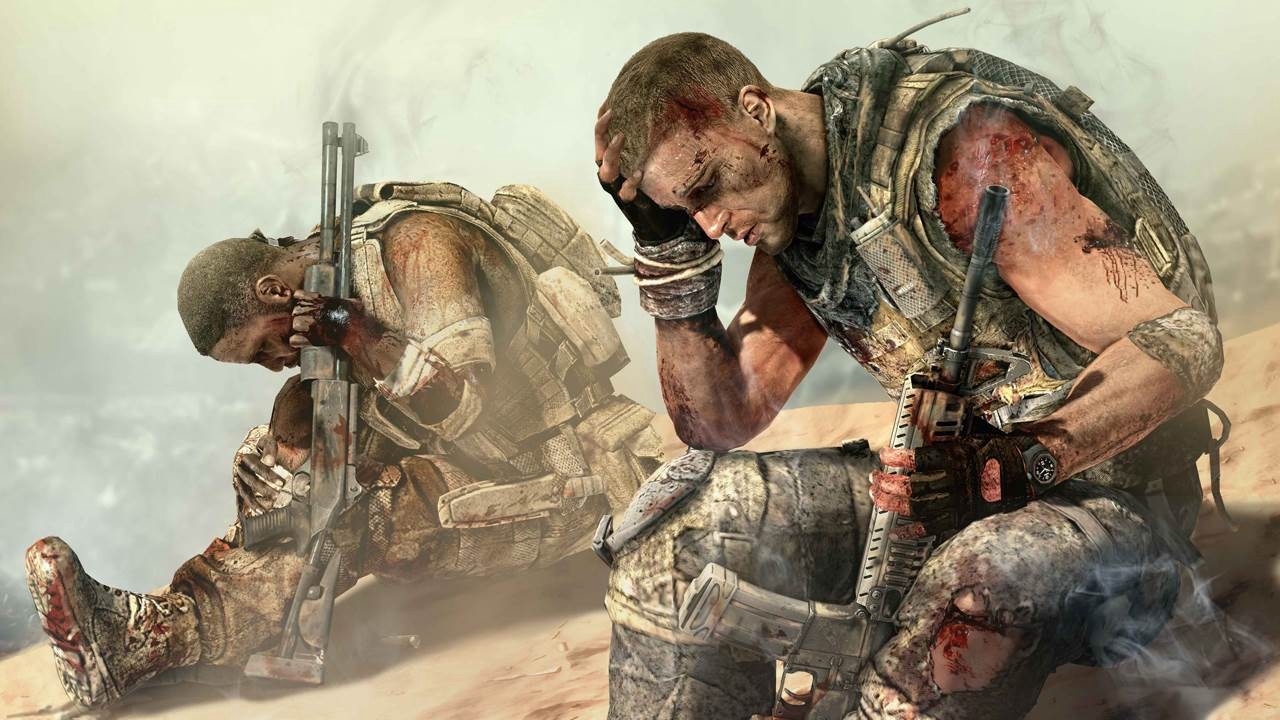 Surviving a helicopter crash isn't easy work.
This is another third-person shooter, but it belongs here too.  In Spec Ops: The Line hide behind cover, jump over obstacles that are in your way, and hide in sand storms as you take on your enemy. In the campaign, you are part of an elite three-man Delta Force team commanded to check for survivors in a storm ravaged Dubai. Mission one begins with you shooting down helicopters chasing you, before you crash as a sandstorm comes in. The multiplayer modes occur before the campaign, putting you in the dangerous, out of control rebel area. See if you can survive, and do your best to save everyone.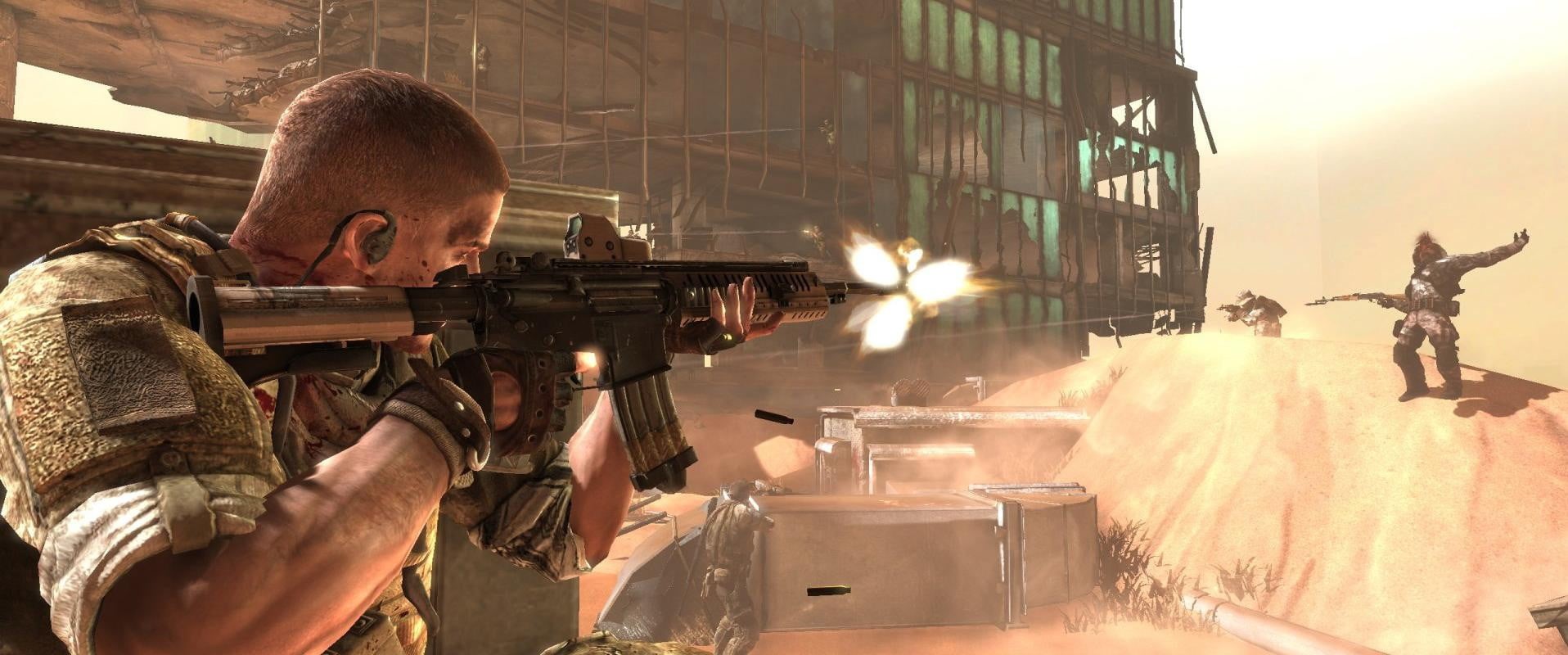 We can save Dubai.
4. Titanfall 2
Which Titan is best for you?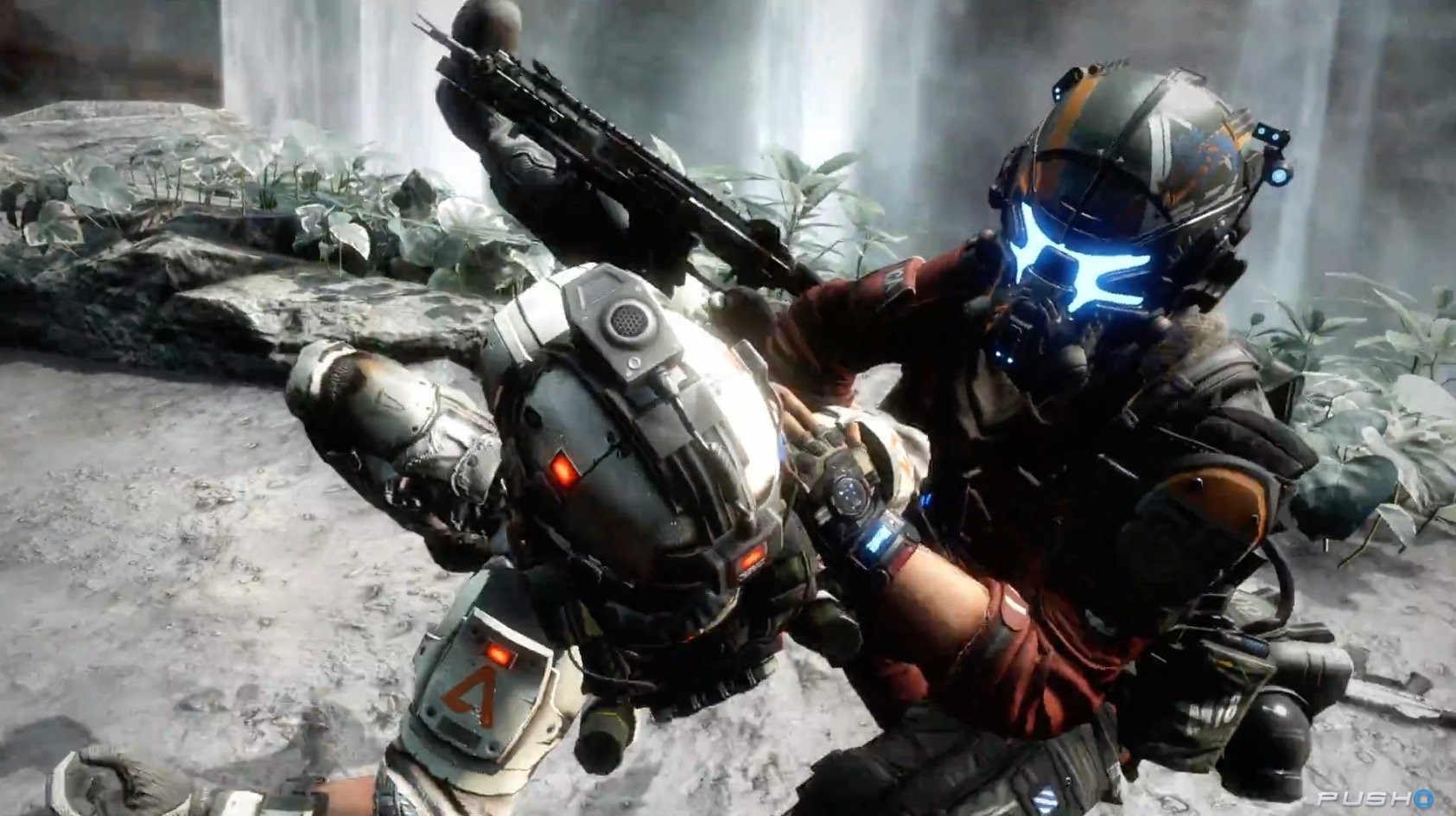 Nothing can quite compare to a pilot's takedown techniques.
Released in October 2016, Titanfall 2 was a worthy successor to the multiplayer only Titanfall. As a single player, you traverse the world as Jack Cooper, a rifleman in the militia. You are not yet a Titan pilot, but one day you hope to rise in the ranks. In the first mission a Titan pilot becomes mortally wounded and transfers the control of his Titan, BT-7274, to you.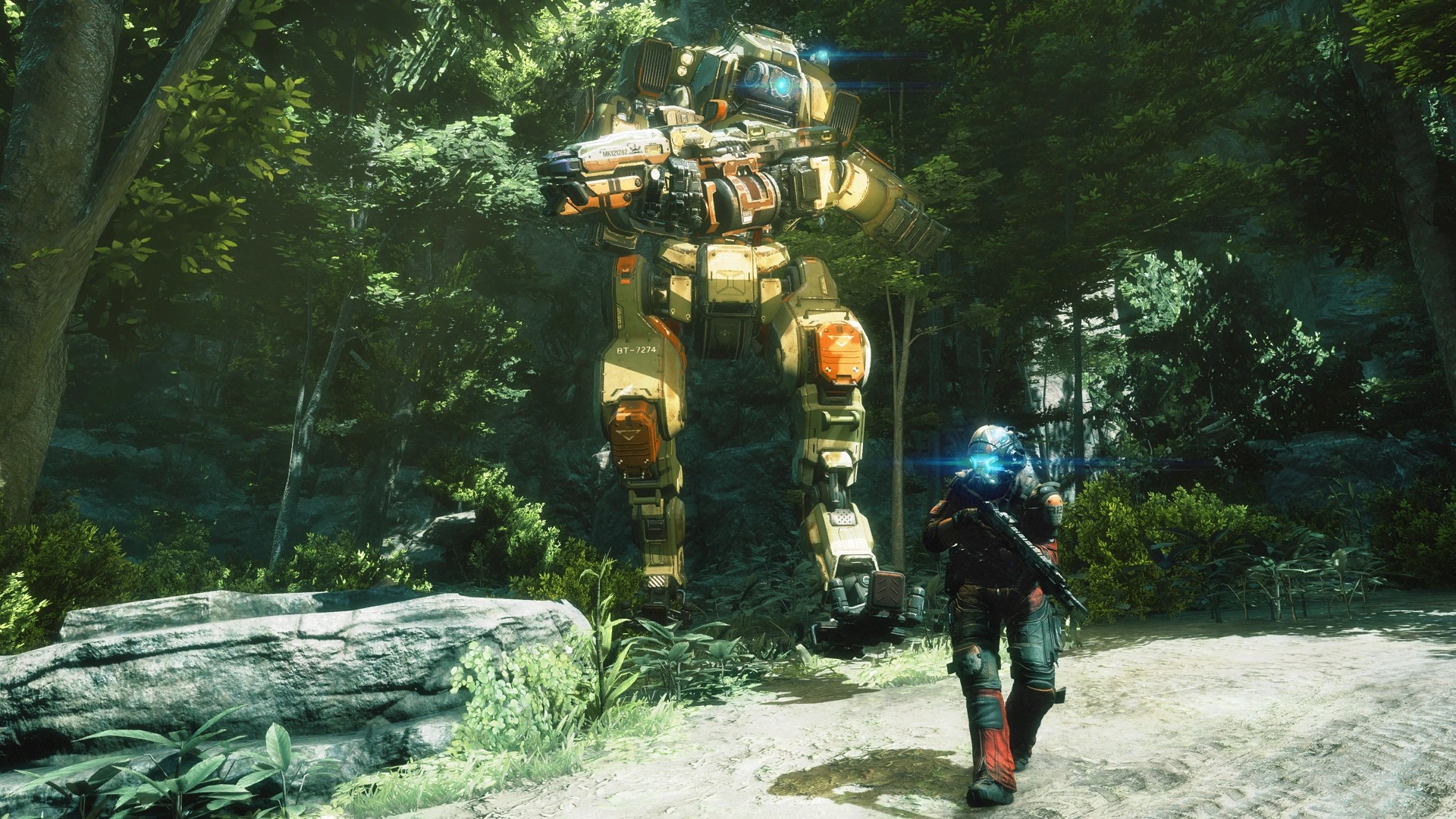 Who can do it? A Titan can.
You and BT roam the known world, running across walls, jumping through time and, of course, syncing up to accomplish more together than you could alone. In the end you must foil a plot to create a weapon that can destroy planets at a time. Only Cooper and BT can do it, and the final missions are some of the most fast-paced, exciting moments in gaming.
3. Rainbow 6: Siege
Rainbow 6 Gameplay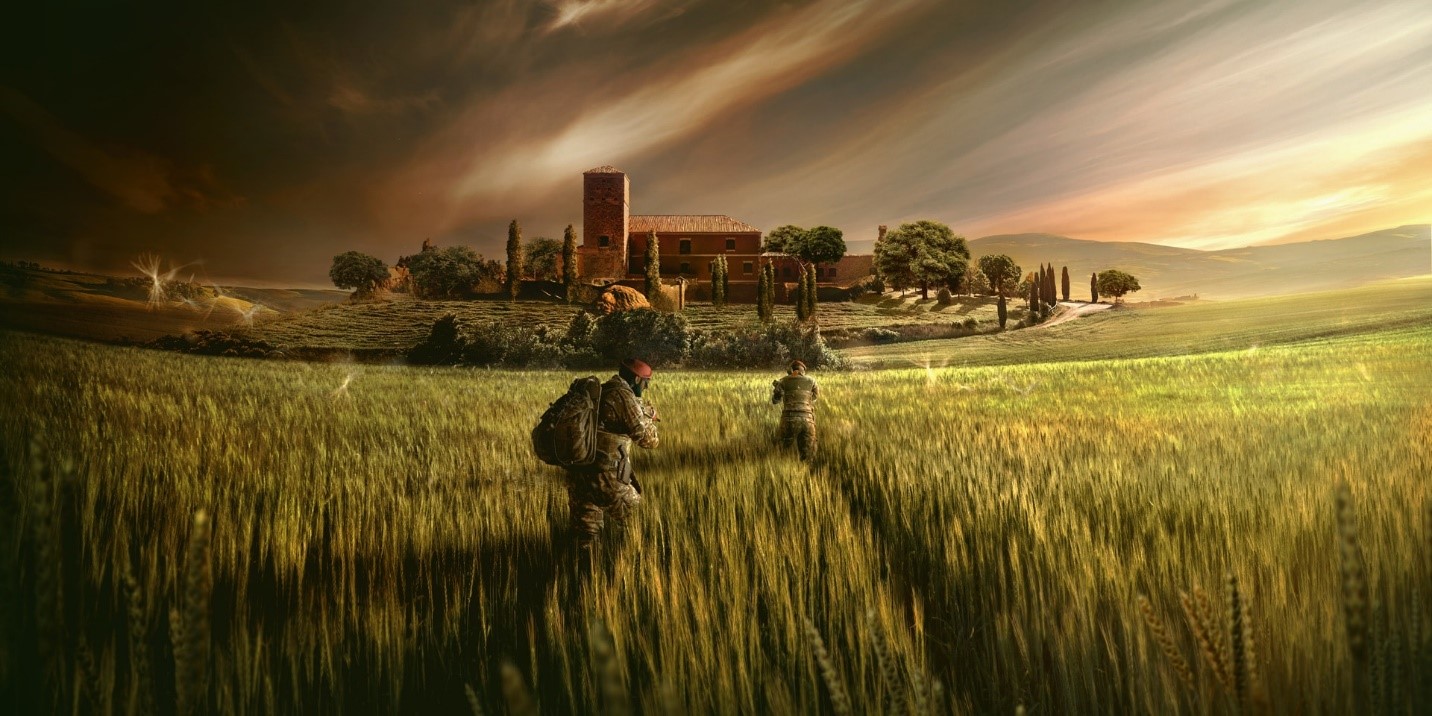 If the hostages are in here, we'll get them out.
In Rainbow Six: Siege, find yourself as a member of the Rainbow Six team in a multiplayer only battlefield. On the scene since 2015, Siege has released three years' worth of expansion packs. In this time, it has expanded to 18 maps and seven game modes. Save the hostages, locate and defuse a bomb, or fight the alien threat. Fight your way through with over thirty different weapons and six different members of team rainbow. You are all we have to combat terrorism. Get to it.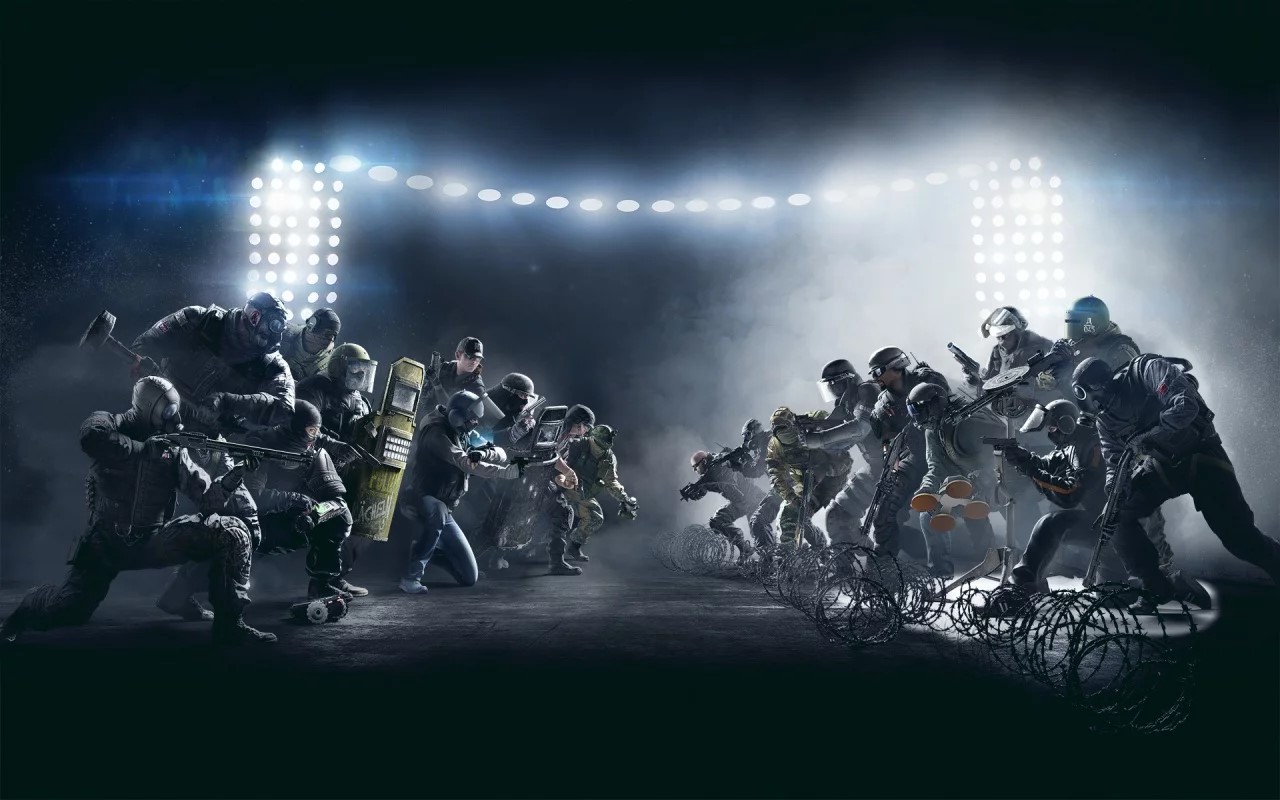 Choose your weapons wisely.
2. Battlefield 1
Battlefield Stories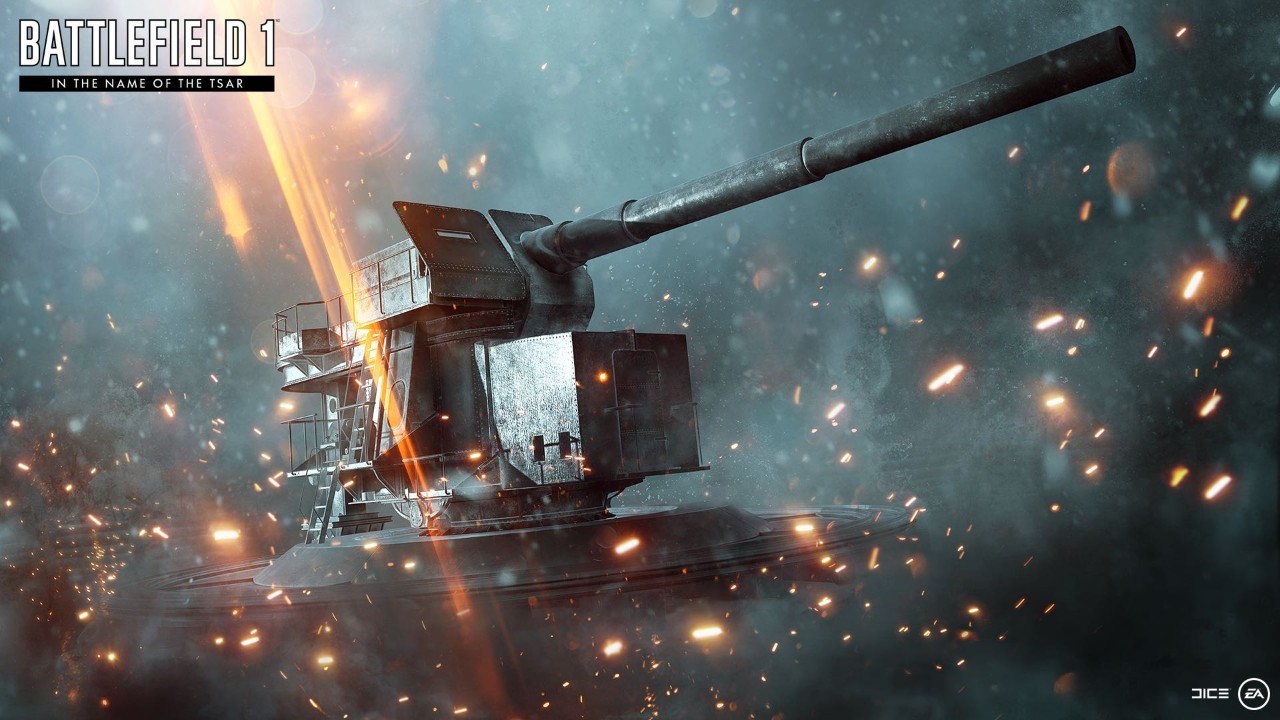 Take down the enemy with anything you can.
One of the many Battlefield games, Battlefield 1 is actually the sixteenth game in the series. Weird, right? Battlefield 1 is a WWI-era FPS. In the campaign, you control six different characters in six different chapters. In each War Story you are one of the allied soldiers. You learn about their life and fight for their survival. In the multiplayer modes you fight against enemy teams to accomplish any number of objectives, from maximum kills in team deathmatch to capturing the 'flag' in war pigeons. Battlefield 1's selling point is the different ways you can play the game. The many classes offered and the hundreds of weapons (including tanks, torpedos, and sabres) make sure that no two playthroughs will be the same.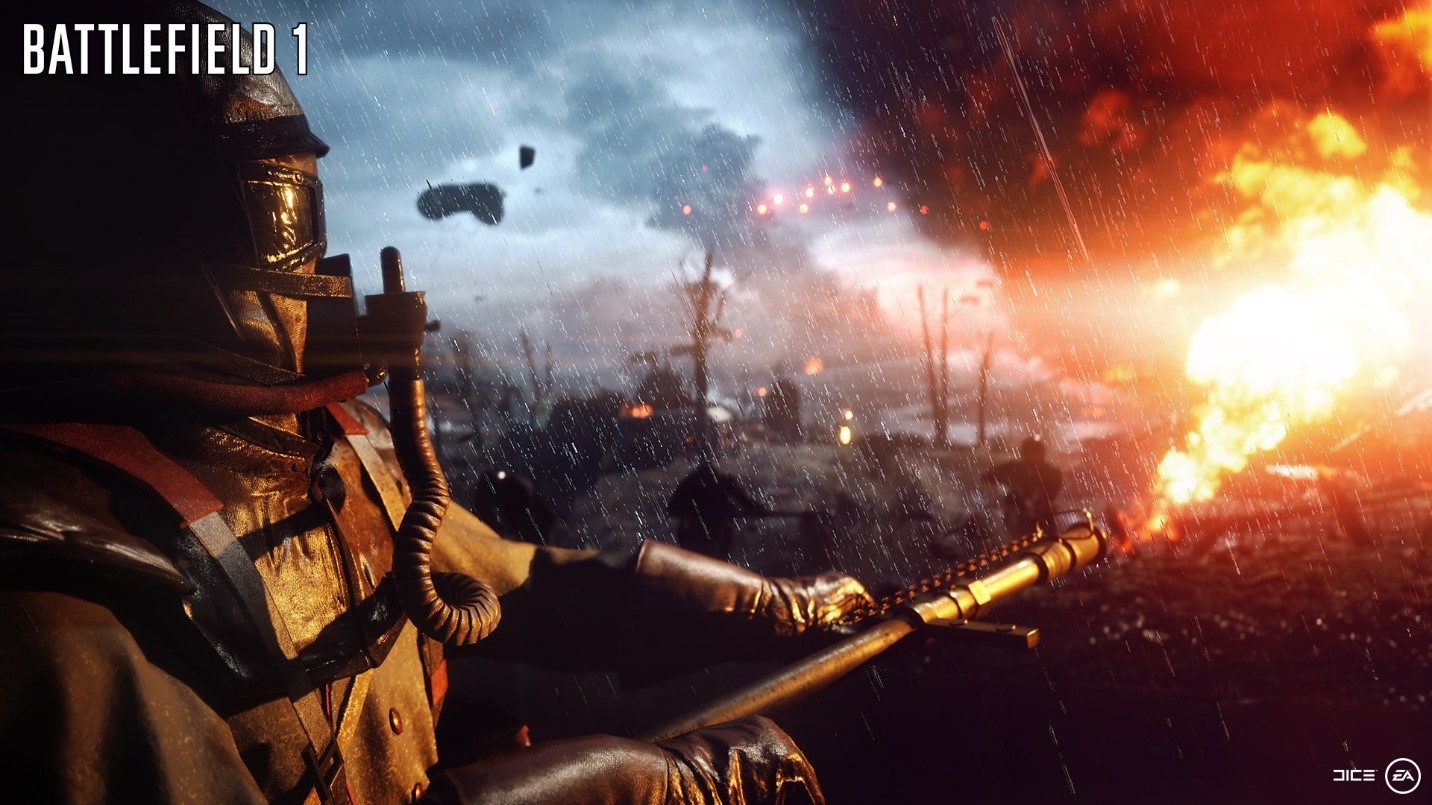 WWI-style flamethrowers.
1. Insurgency
Is Insurgency the best hardcore shooter?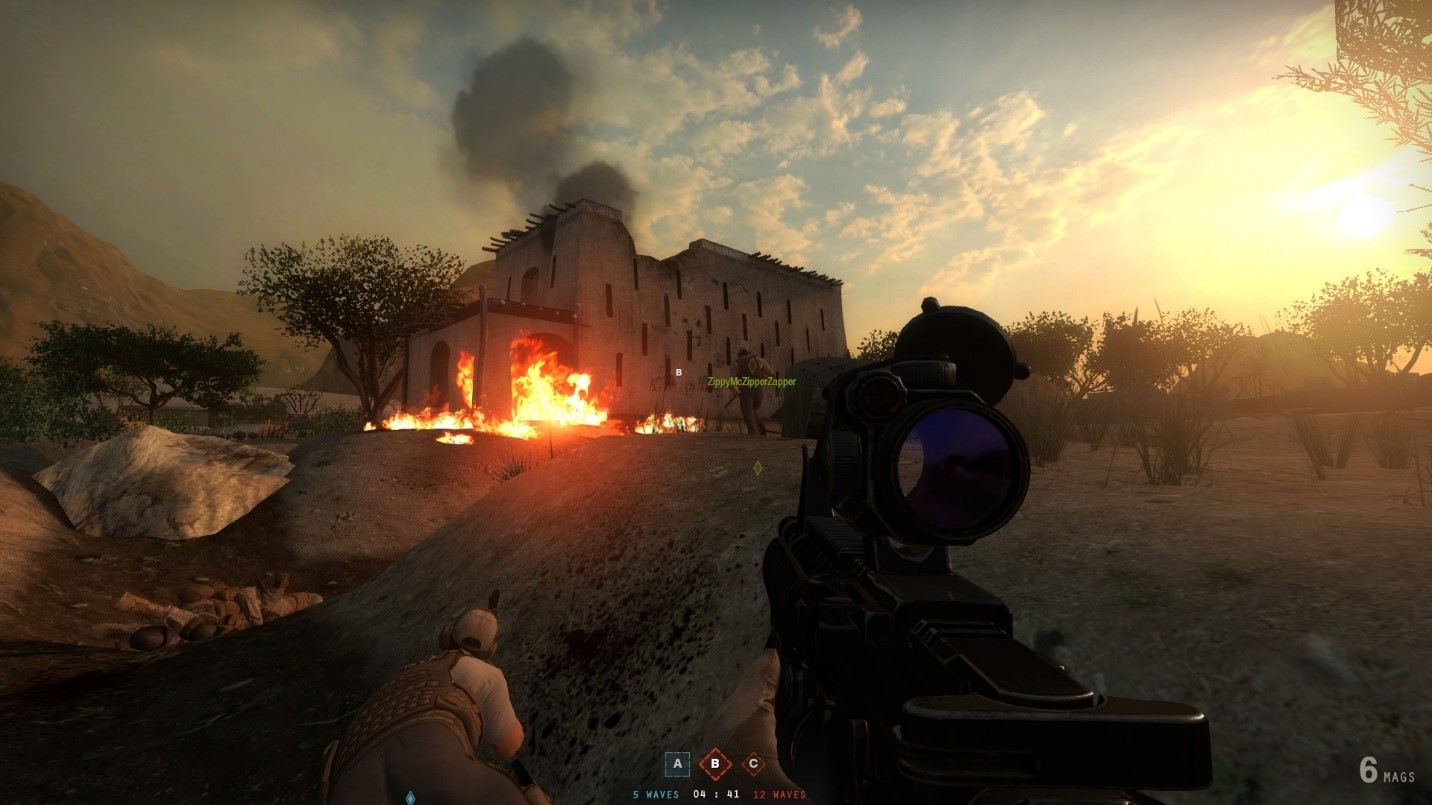 Am I hurt? Where's my teammate? Who knows.
                Insurgency is a multiplayer only FPS. It has nine game modes to choose from, and each of them requires something different from you. The hardcore, amazing characteristic of the game that made it qualified to top this list? The gritty, minimal HUD, lack of crosshairs, and immediate one shot one kill to the head of every character. None of that 'pick high caliber to increase headshot' stuff you get from other games. The game is hardcore.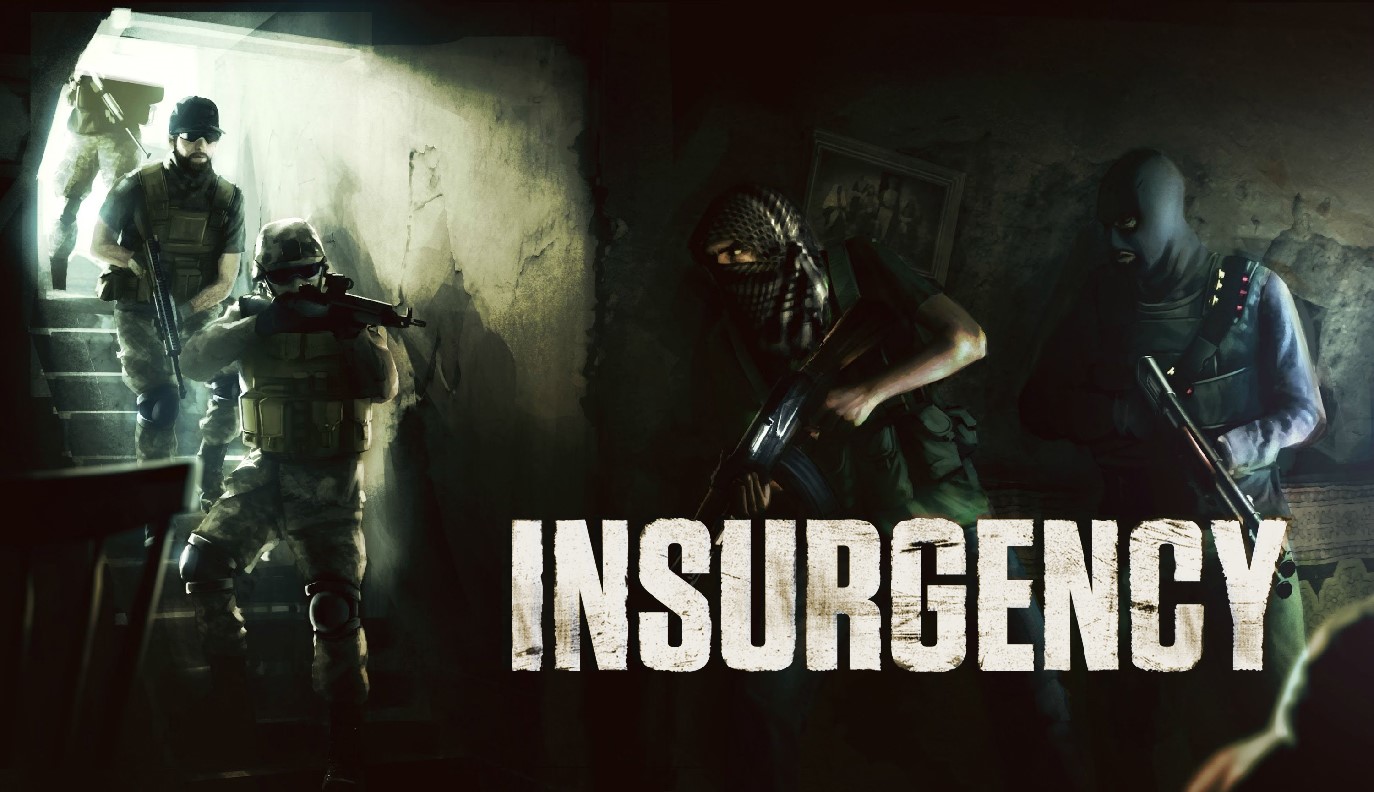 Don't look around the corner.
There you have it. These ten games are games that you need to try out before the year is out (or at the very least, before the new games come out and you're out of free time).
If you're looking for more military gaming, check out:
Image Gallery