Top 10 Free War Games Loved By Millions Worldwide
Updated: 13 May 2019 9:36 pm
Free warfare with these babies is always great.
What Are The Best Free War Games of Today?
We've been engaging in war games since we were kids and though they are violent, they are also extremely fun.
These games can be expensive but fear not because here are 10 free war games that are awesome.
These games will provide you the fun that you expect but will also not make a huge dent in your wallet.
10. War Thunder
War Thunder gameplay
War Thunder is an MMO military game that focuses on aviation, armored vehicles and naval craft from WW2 and the Cold War.
You can accompany your friends to many war locations that are constantly changing and evolving. Join millions of players in naval, land or sky combat and choose from thousands of vehicles. Game modes are divided into three groups based on the amount of assistance to the player and type of maps and missions played.
Players can choose to play as ground forces in tank battles or join the air force operating planes in air battles. They can also play naval forces in naval fights.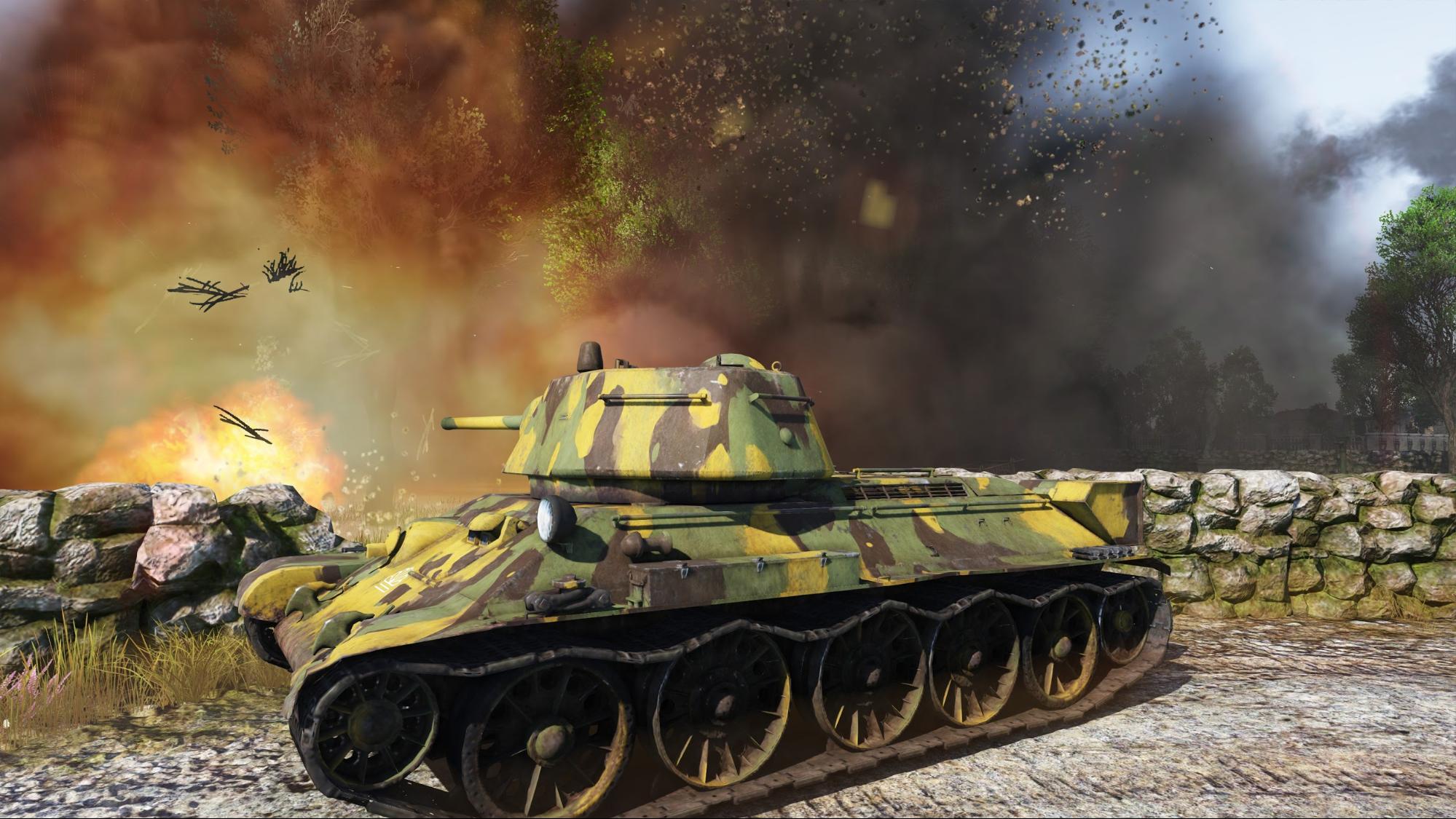 Battle with other players in tank battles.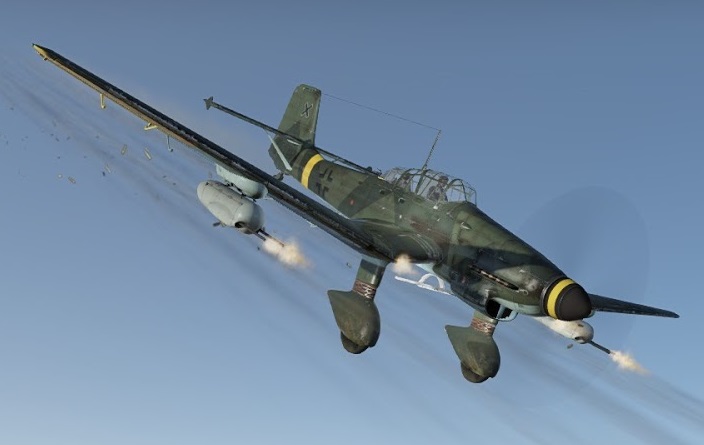 Select a group of friends that will be air support.
9. Black Squad
Black Squad gameplay
When I initially watched this game, I thought about Counter Strike. This is a game that is remarkably similar to the legendary series. Black Squad is a first-person shooter that enables you to learn and master your skills and try new strategies to eliminate the competition.
This is one of the most played games on Steam. It allows you to obtain items like skins and weapons and there are numerous possibilities: 43 maps, 11 game modes and many more. You can customize your character with 300+ skins and 50+ weapons.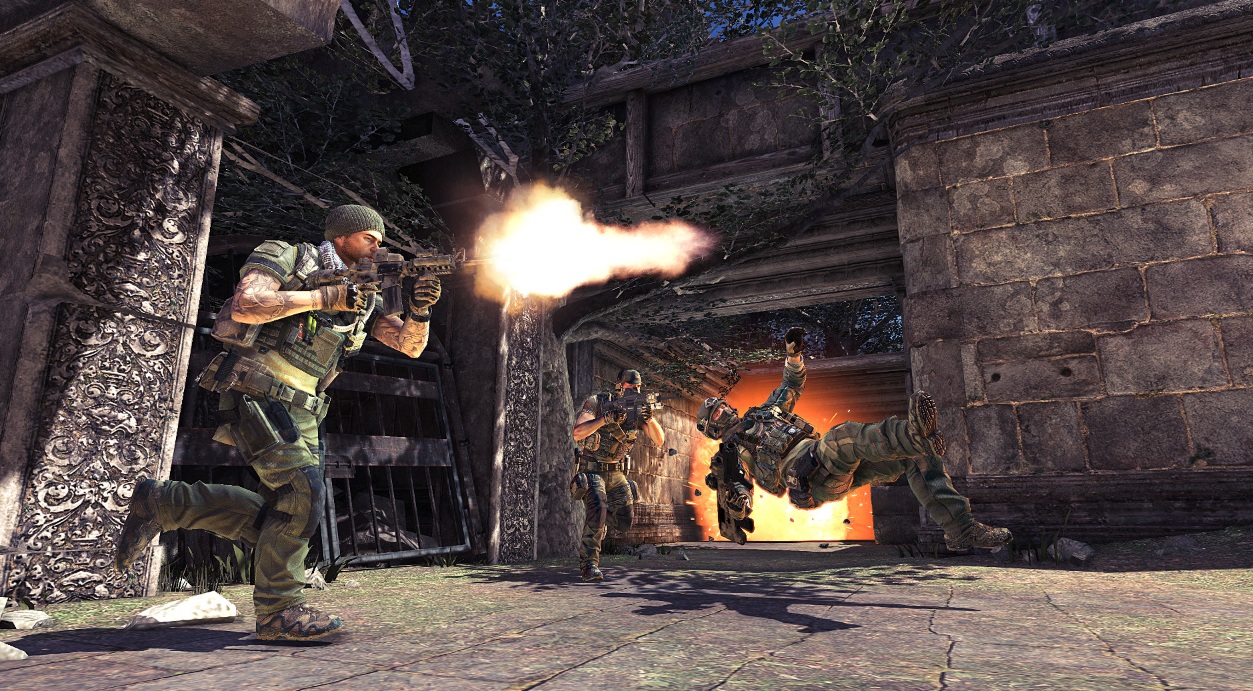 Join thousands of players in the most played game on steam.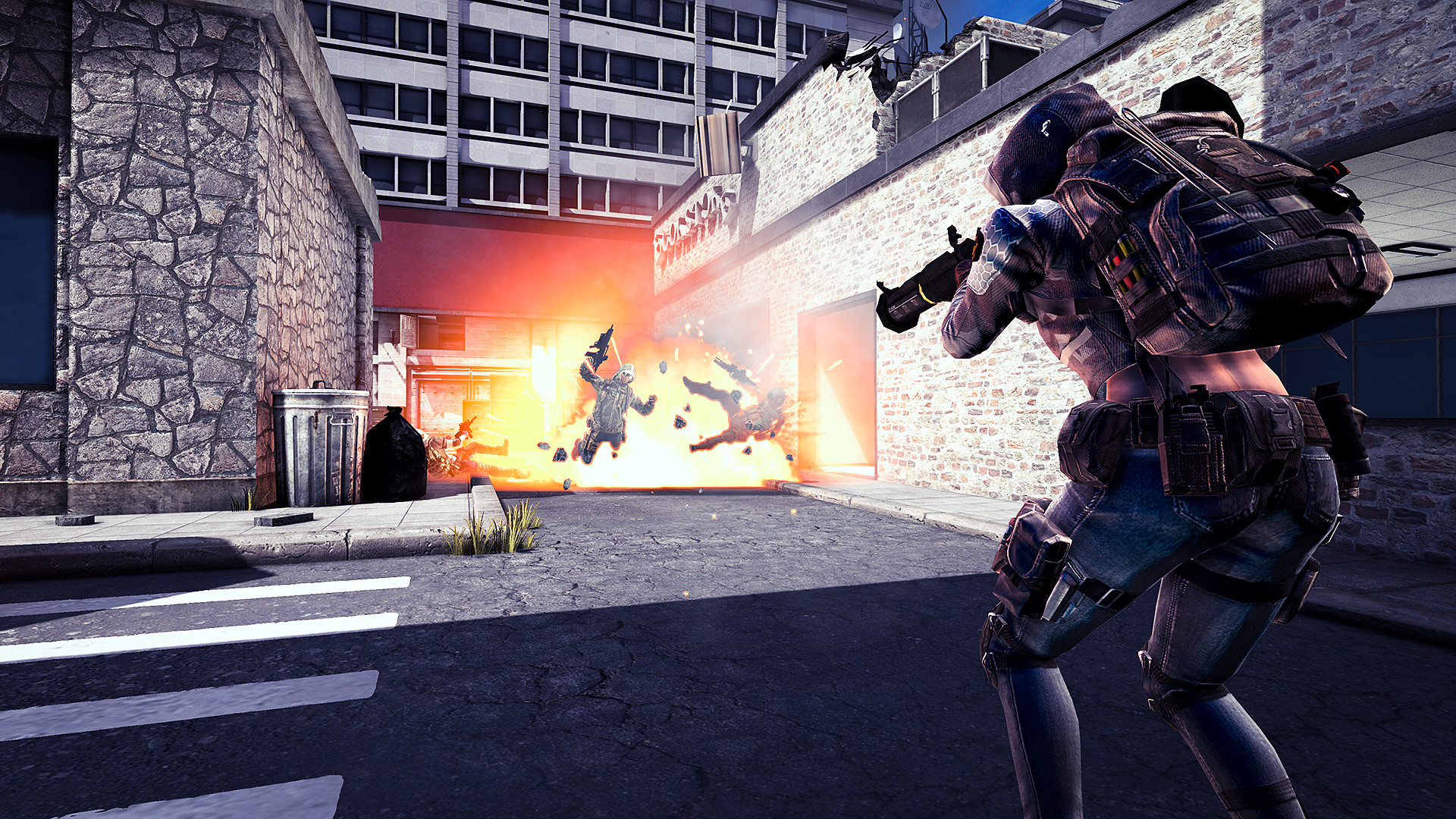 Choose one of the many game modes and defeat your opponent with a variety of weapons
8. Call to Arms
Call to Arms gameplay
How about a combination of FPS, TPS and RTS in a war game? Look no further because this game offers it all. Call to Arms is a mix of all these elements, and you will love it.
Set in a time of modern warfare, this game is immersive and offers a lot of challenges to the players. You can have fun as a commander and lead your troops or play as a soldier in FPS or 3rd person mode.
Conquer rural areas, towns, and even railway stations during intense missions and exploit the environment to your advantage. Cover is everywhere and almost everything can be destroyed.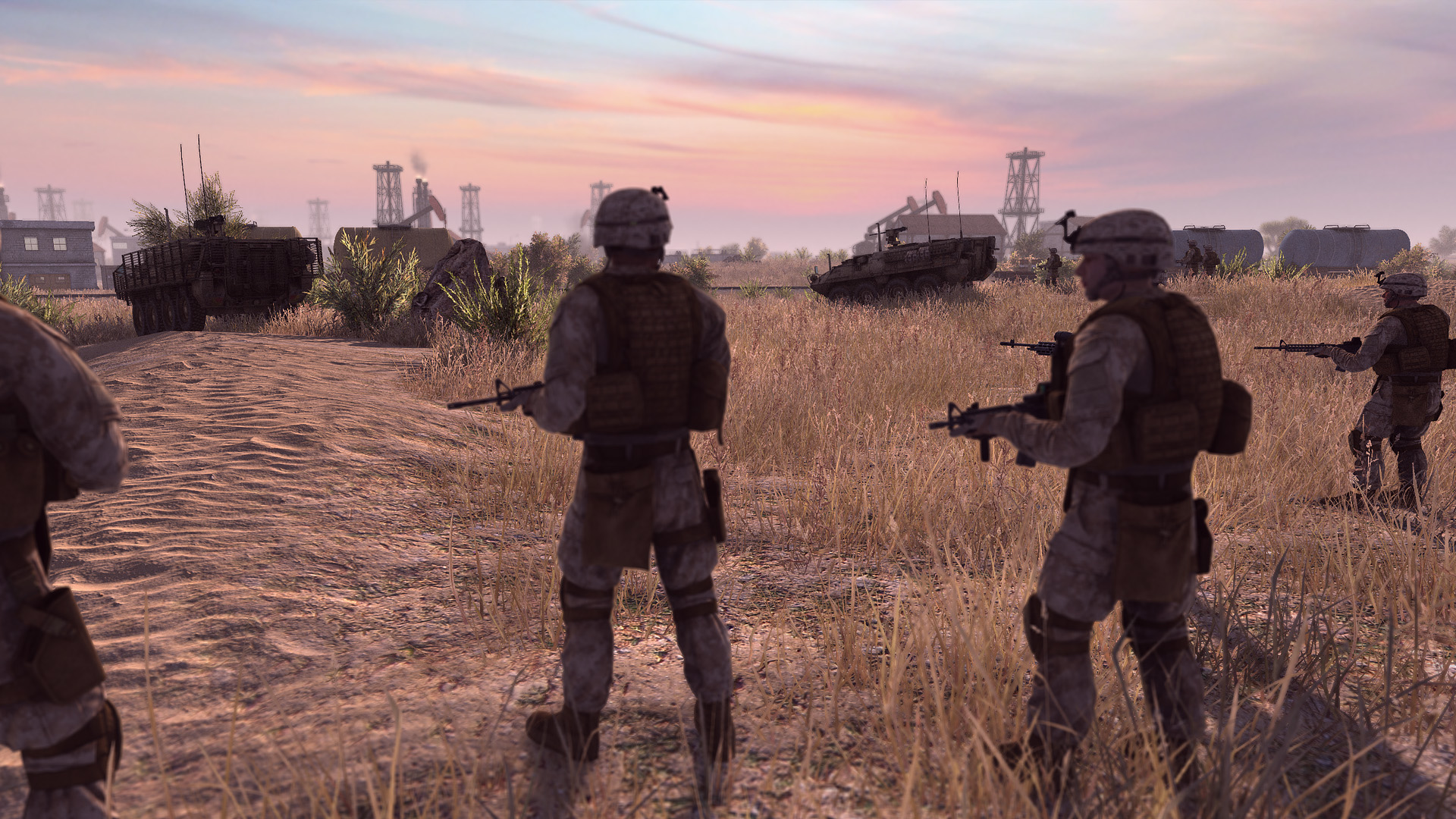 Use a variety of vehicles and helicopters to gain an edge over your enemies.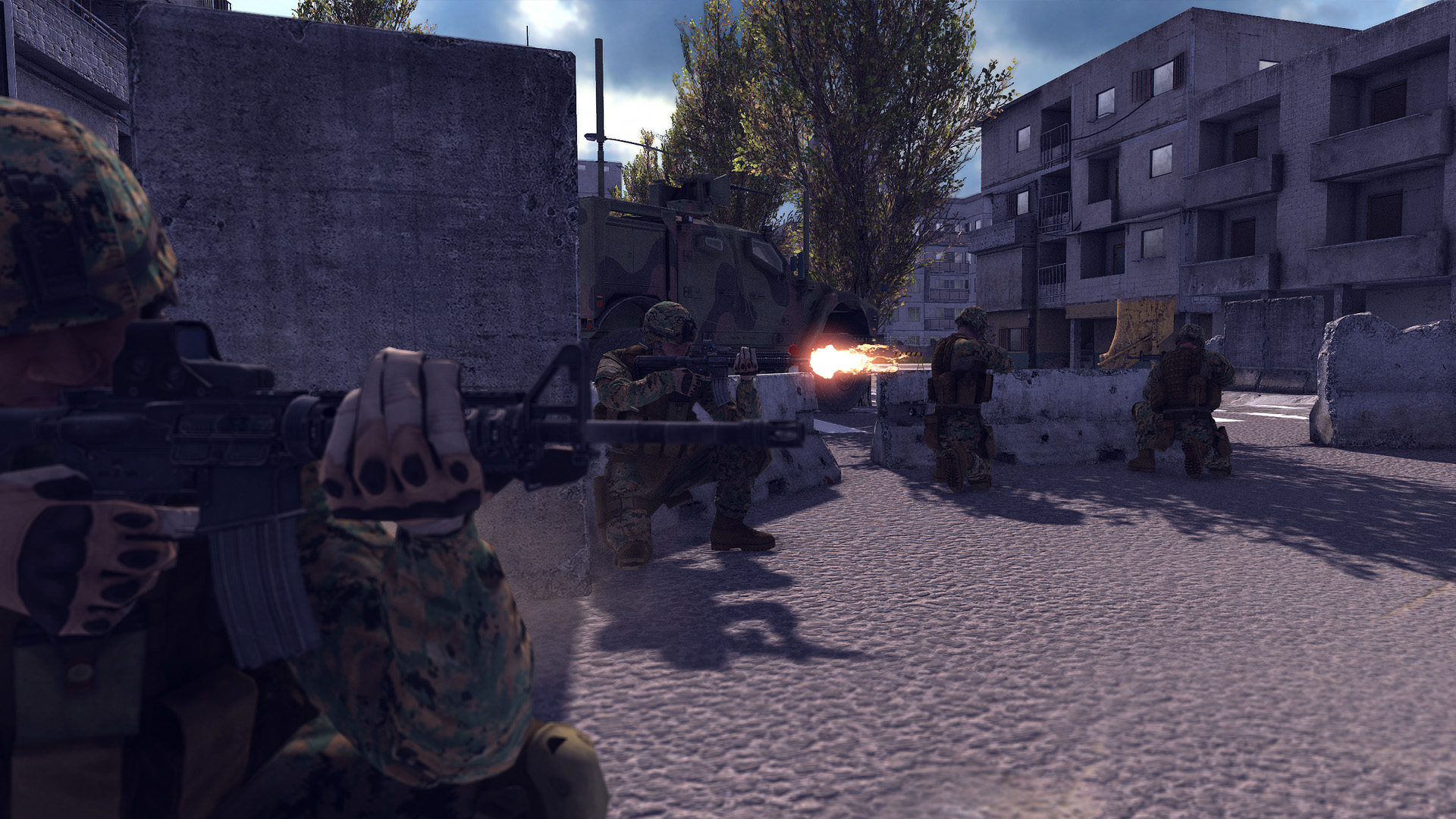 Lead your squad to victory using military strategy.
7. Battle Islands
Battle Islands gameplay
We are now moving on to the strategy game called Battle Islands. You can battle friends over air, sea, and land in this WW2 themed strategy game.
Hold your ground against enemies by building garrisons of troops and controlling areas with strategy. Control jeeps, tanks, troops and planes as you battle your way to superiority.
Build your military power and take enemy islands and resources. Make sure your garrison is big enough because enemies are always there to invade.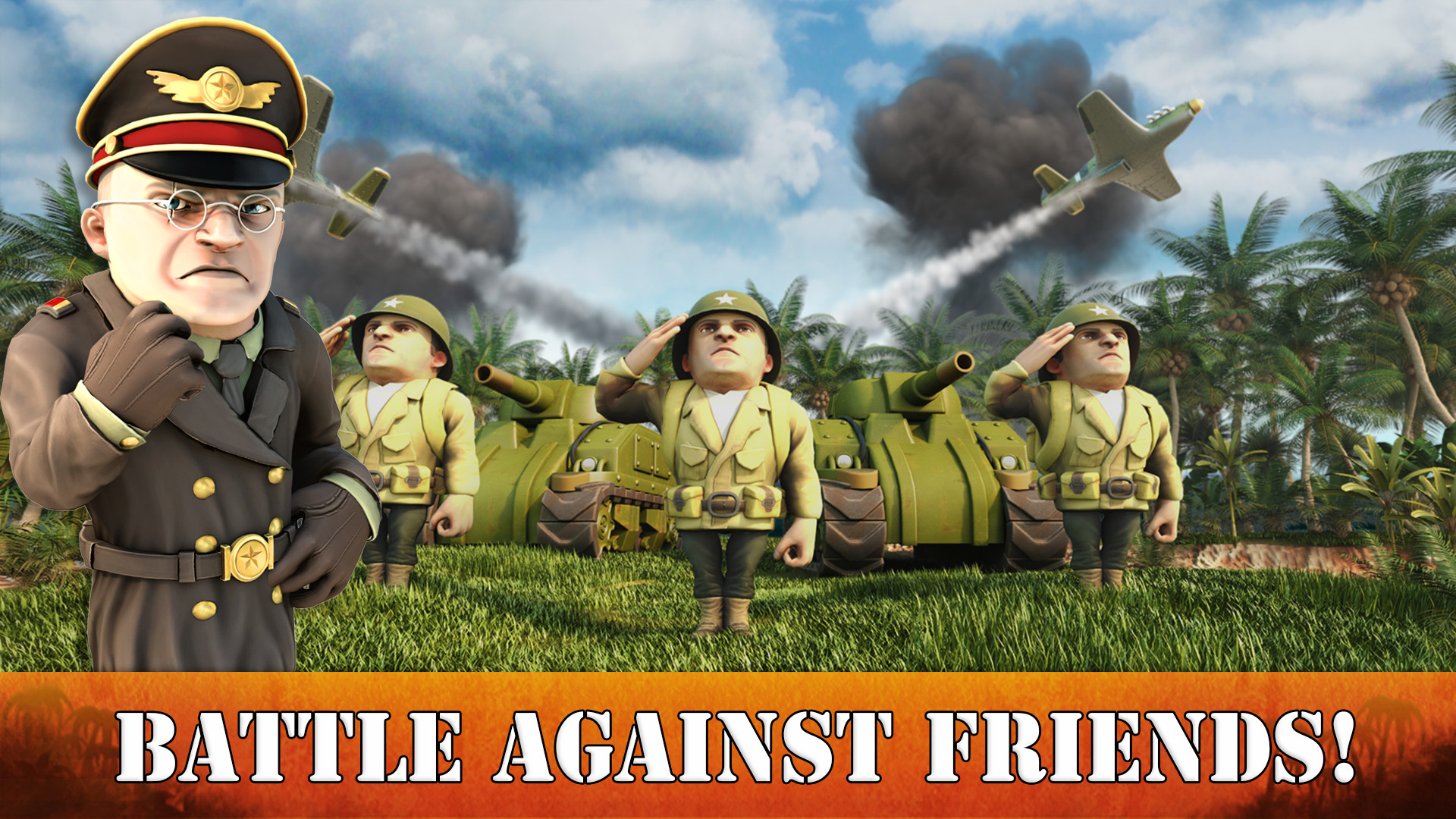 This game is a lot of fun for a squad of friends (or enemies).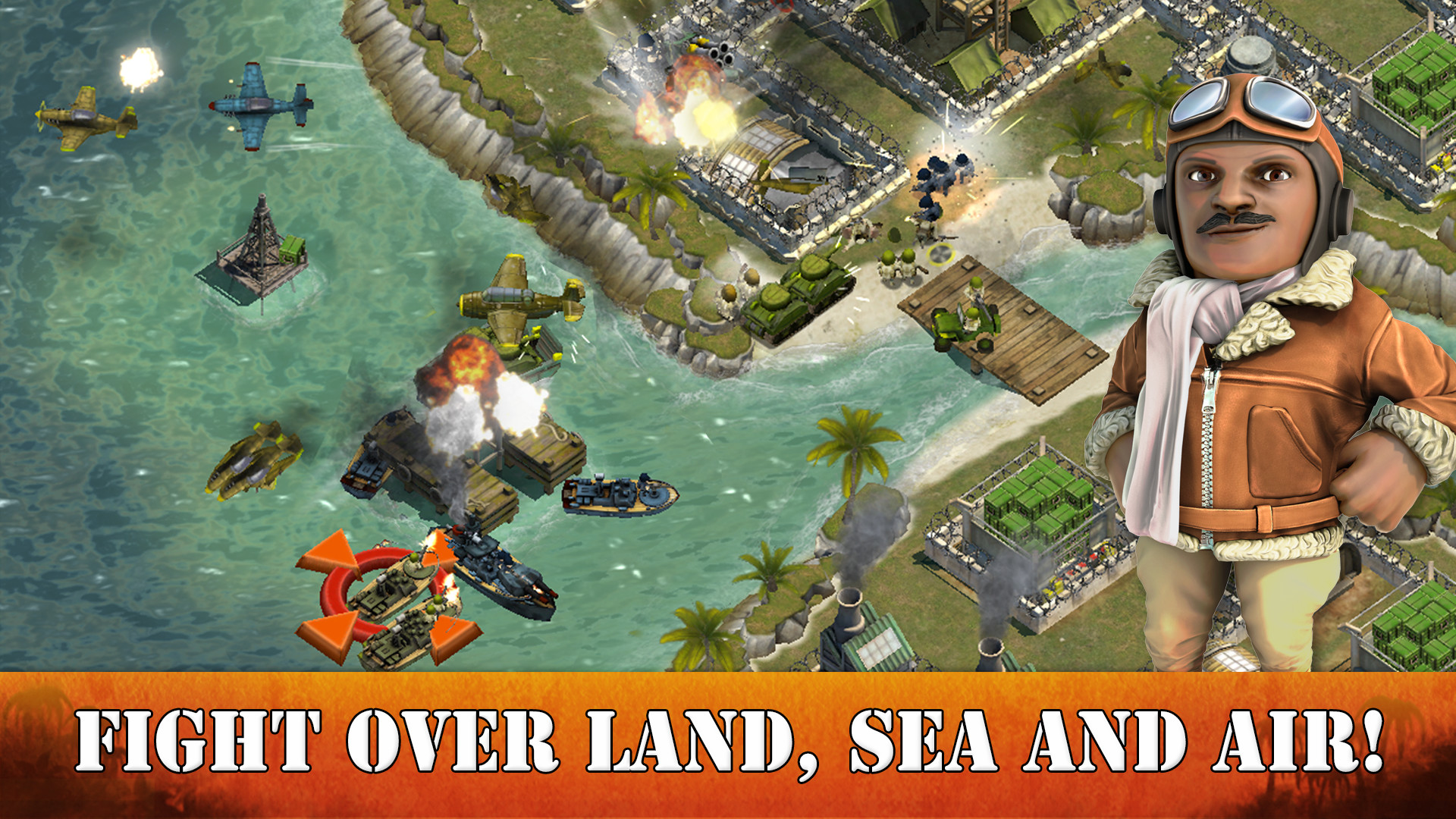 You can fight on land, sea, or in air with different vehicles and build a military fortress.
6. World of Warships
World of Warships gameplay
I have always wanted to command a battleship, and with World of Warships I can. Players can command over 200 vessels from history in strategic naval battles. You can outfit your ships with camouflage, modifications, flags, and have talented commanders on board and many more options.
Assemble a fleet of ships and eliminate your opponents in massive naval battles. If you want to play with friends, you can make a clan and participate in the clan league. Jump into PvP clash or play with friends or even tangle with ranked battles.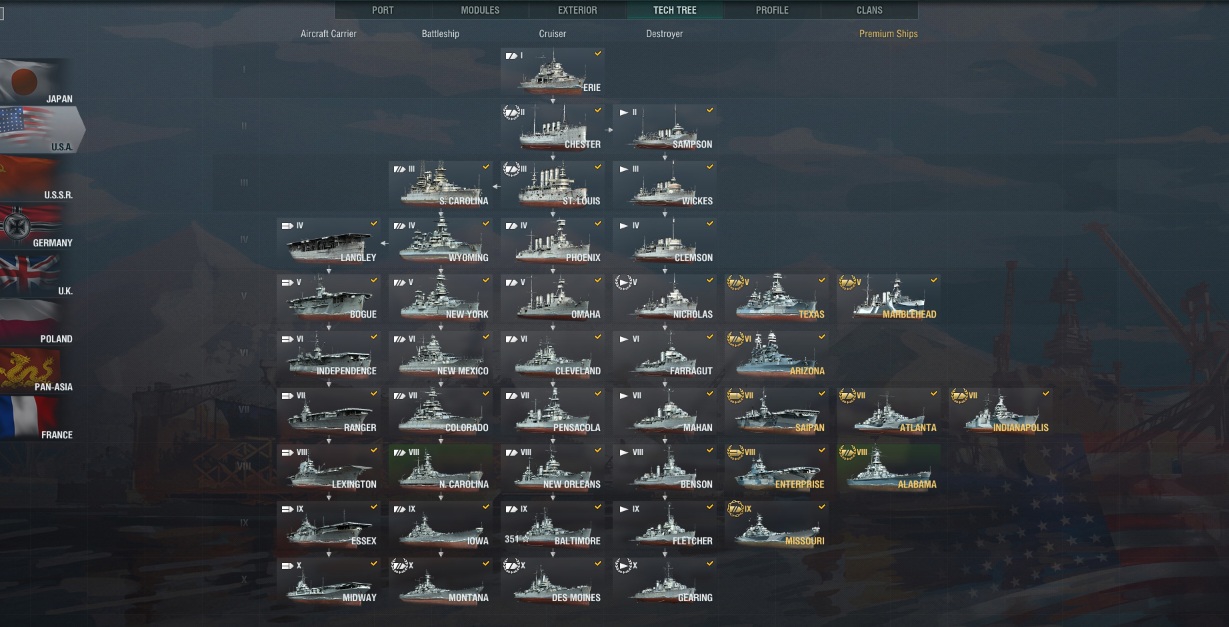 Select over 200 ships and battle.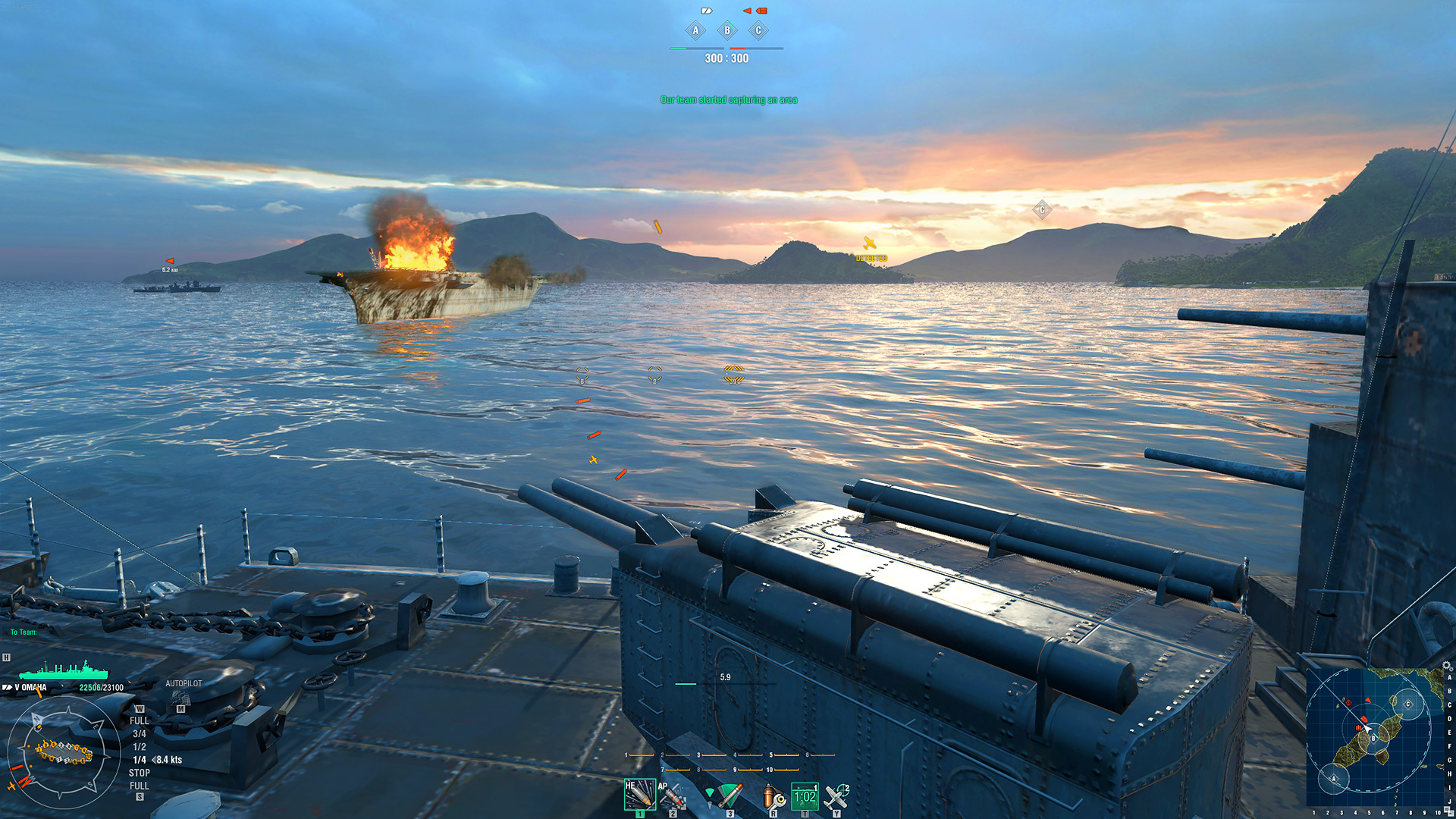 Shoot your enemies with cannons and other weapons.
5. World of Tanks
World of Tanks gameplay
Another game from Wargaming and this one is even more popular than World of Warships. If you want to battle with machinery but on solid surfaces, I give you the World of Tanks.
Select your tank and manage it fully from movement to firing. Destroy the other players and strategize with your squad of friends.
Select between heavy, light, or medium tanks, tank destroyers or self-propelled guns.
There are six different game modes: random battles, team training battles, tank company battles, team battles, stronghold battles, and special battles.
You can customize your tanks visually or in performance terms by changing turrets, guns or tracks. Camouflage your tanks and gain the edge over the enemy.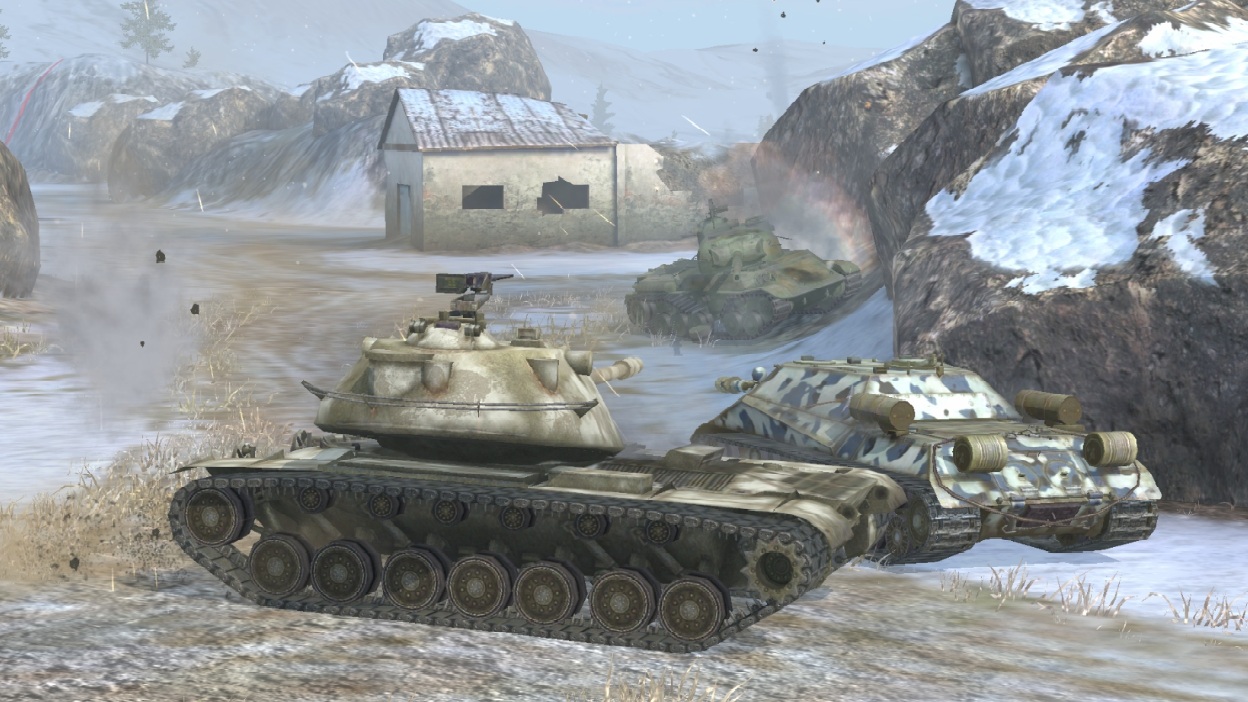 Play with your friends in many game modes.
Camouflage your tanks with different skins.
4. Heroes and Generals
 Heroes and Generals gameplay
Moving on to number 4 we have an all-out war experience. With thousands of players fighting in one massive clash of nations.This is Heroes and Generals and it is a war as it should be with no boundaries.
Fight alongside new brothers in arms from all over the world. Everything you do will influence the war. Every kill you make, every tank that you destroy, every town you take matters.
65+ weapons, 70+ vehicles, and aircraft are available for you to use. Choose to fight like Infantry, paratroopers, tank crew, recon, or even a fighter pilot.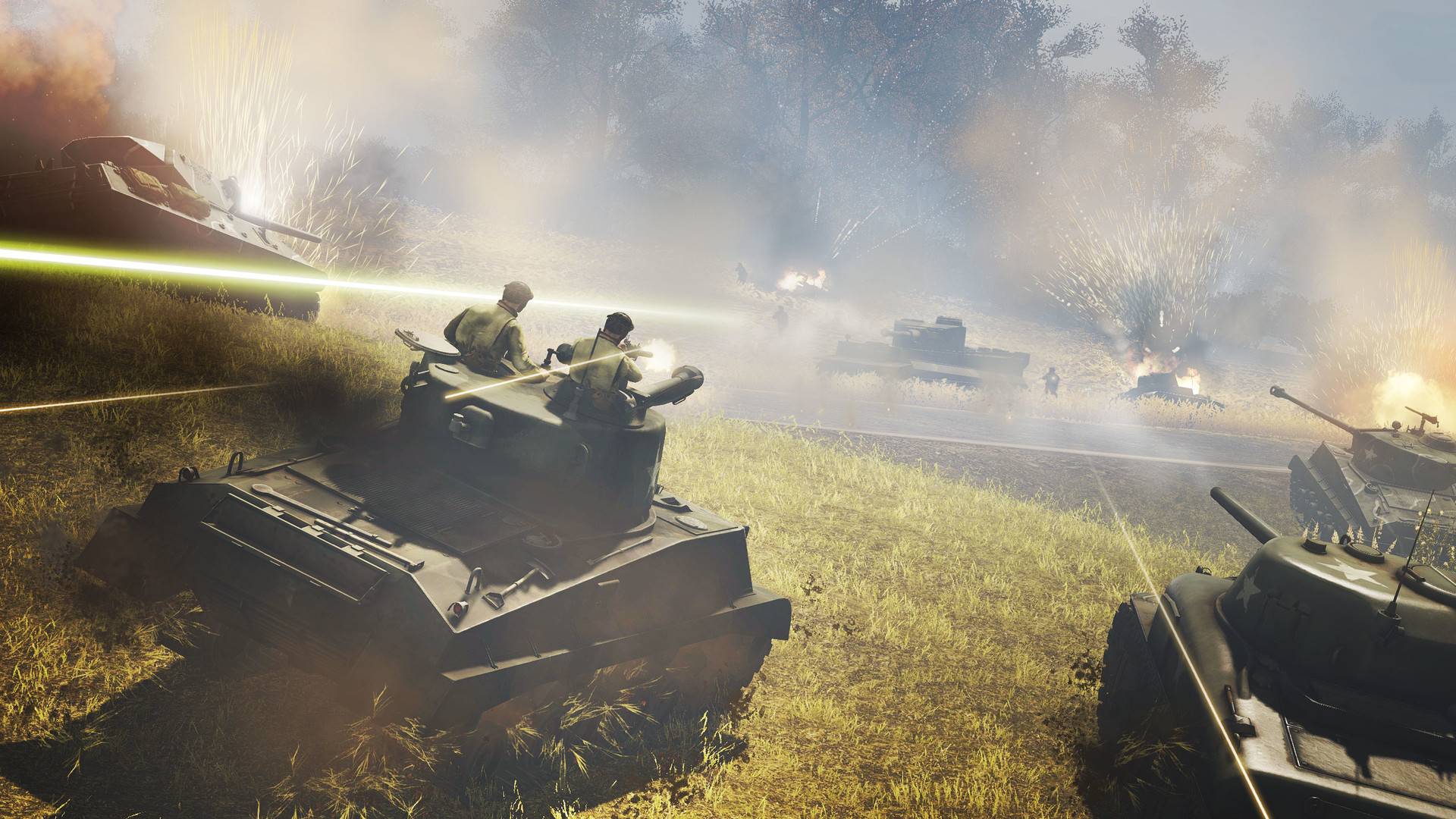 Fight in a range of vehicles with thousands of players.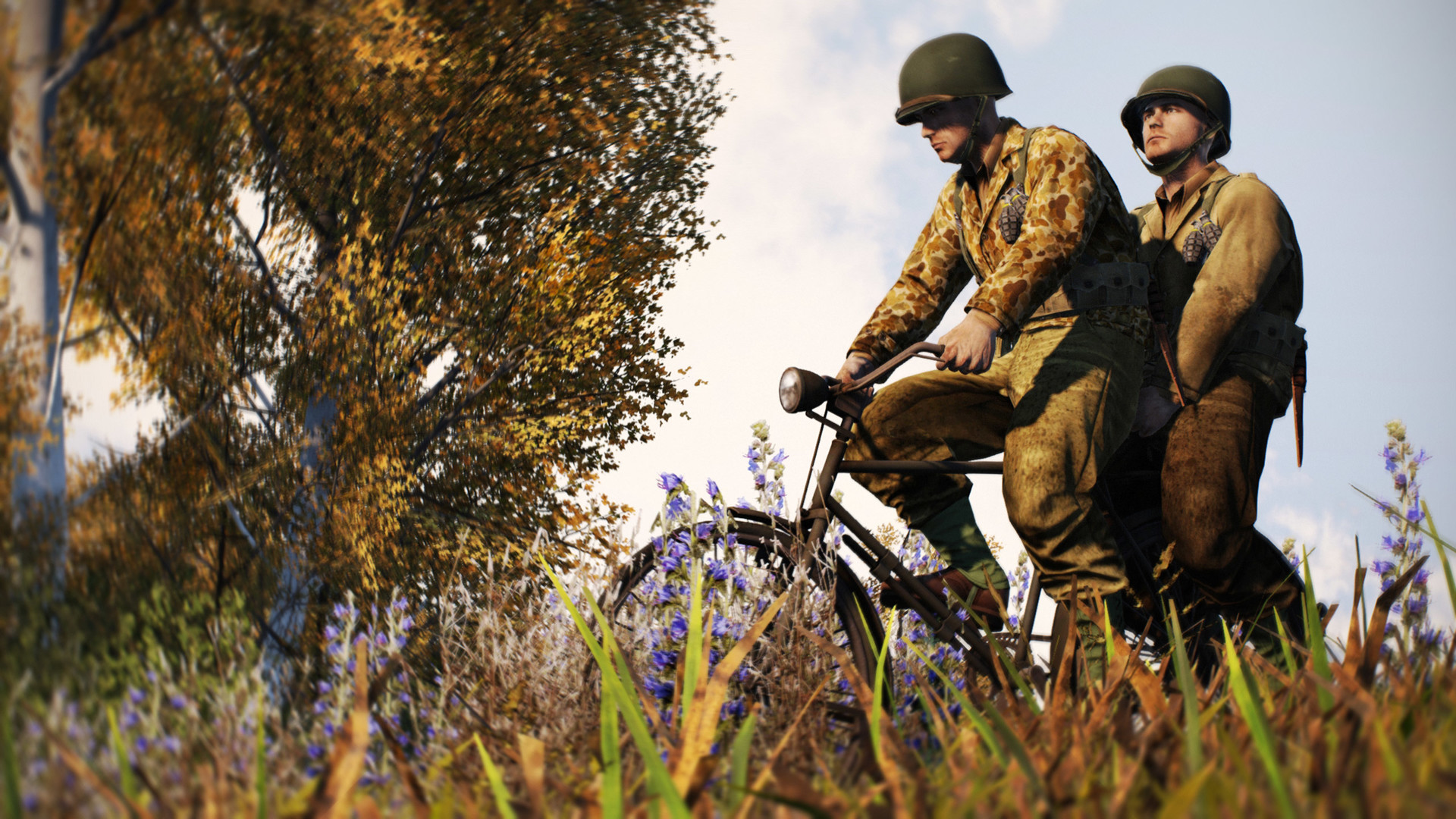 Take a bike ride to rest from the battles.
3. The Great War 1918
The Great War 1918 gameplay
Next is a mod for the legendary war game Company of Heroes  and it is great. This mod transfers it into the WW1 setting. It concentrates on the last year of WW1, and it focuses on the realistic representation of warfare in 1918 while keeping balanced gameplay that you can enjoy.
It currently features British expeditionary forces and the German Empire as enemies, but over time new factions will be brought in. Look out for artillery strikes and gas attacks. Use trenches for cover.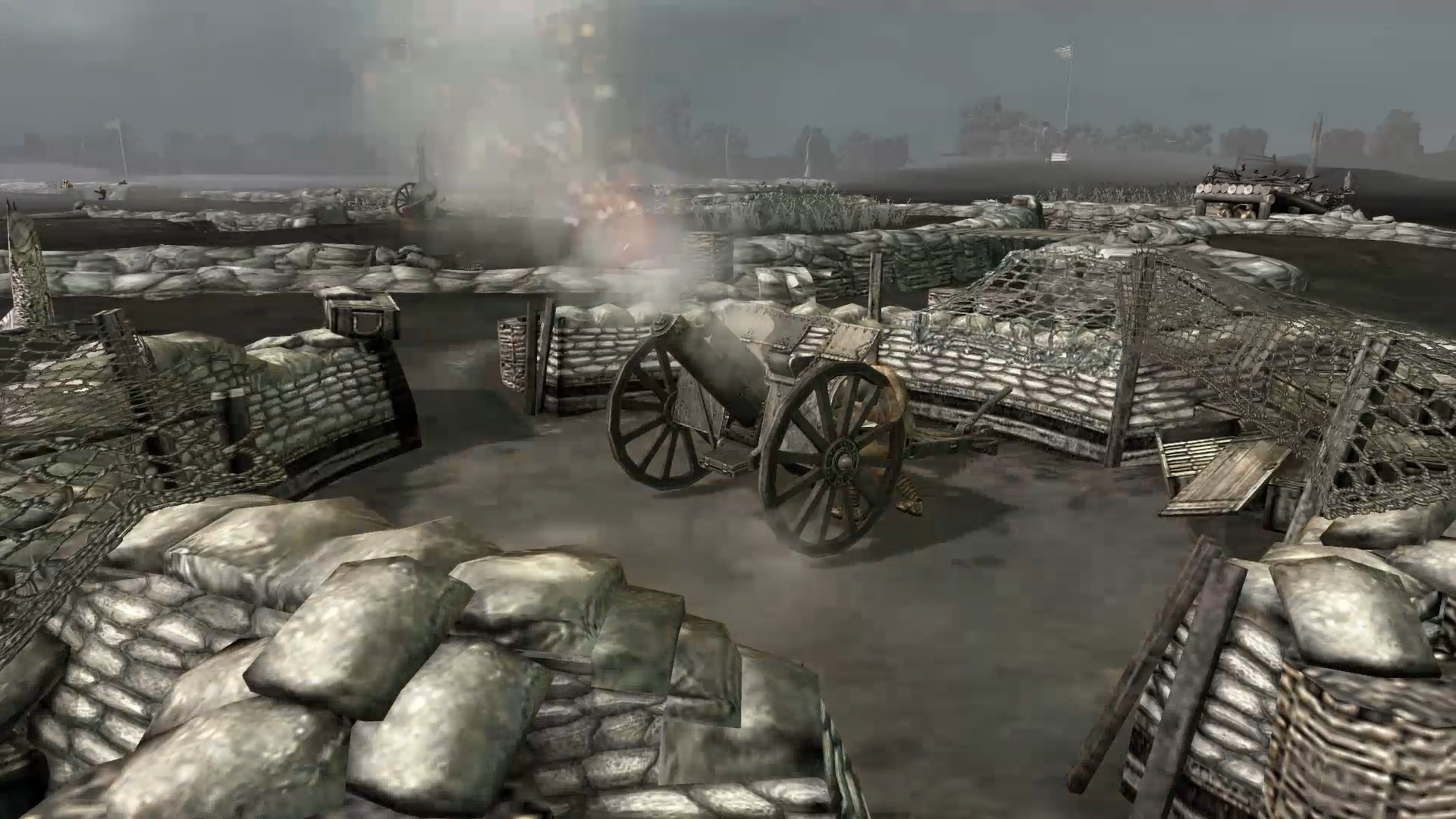 Use of cannons and artillery is vital.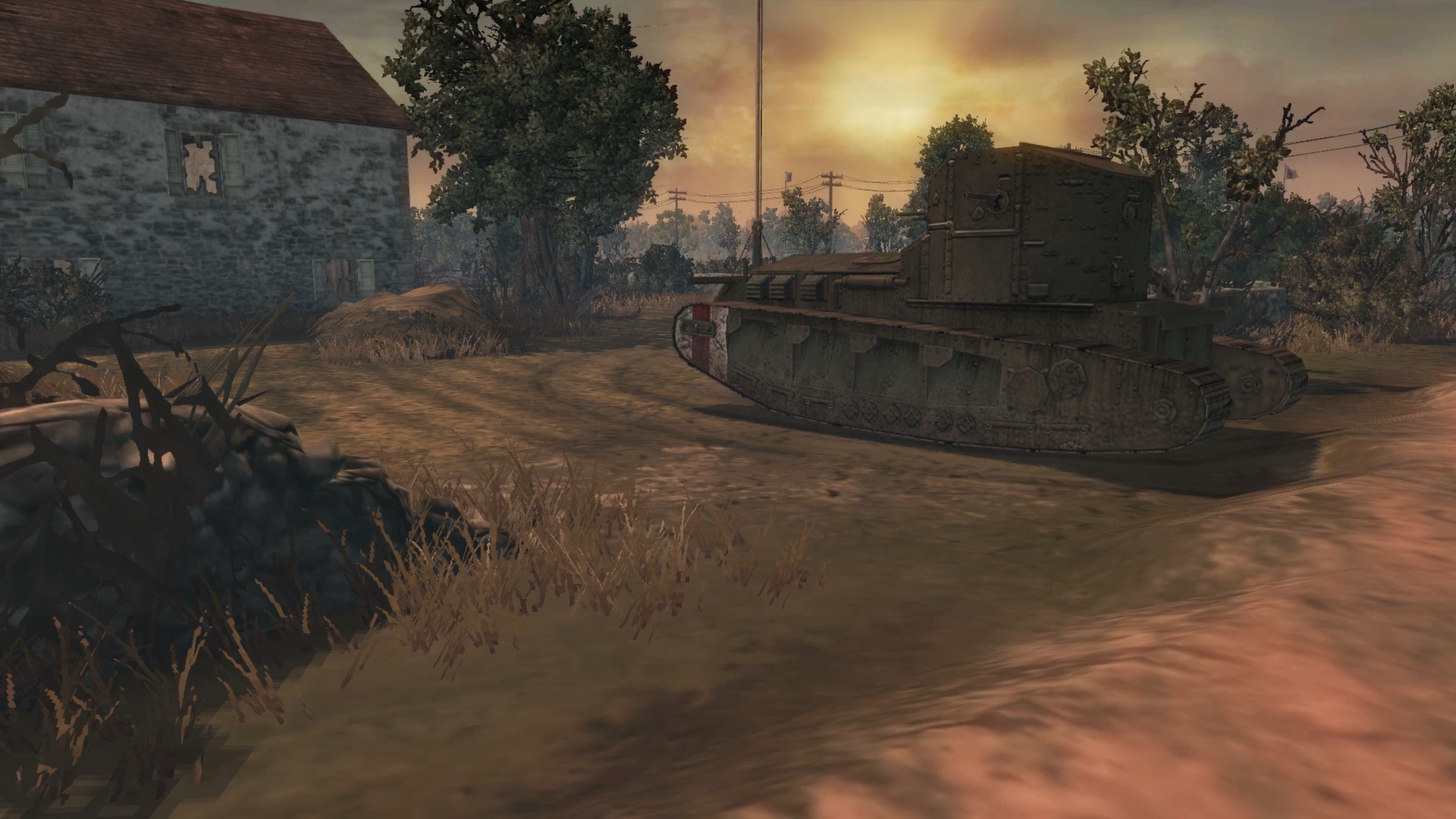 You can even use the first of the tanks.
2. Planetside 2  
 Planetside 2 gameplay
On number 2 we move on to all-out planetary warfare. In Planetside 2 we literally have kilometers of continents to cross with a broad range of vehicles and planes. Teamwork is crucial in this FPS on a massive scale.
In this game, the war never ends. Players fight in massive battles across four huge continents gaining control over territories and resources for your empire.
There are three warring Empires: military authoritarian republic, the rebels from New Conglomerate and Alien influenced Vanu Sovereignty.
Massive warfare on enormous maps.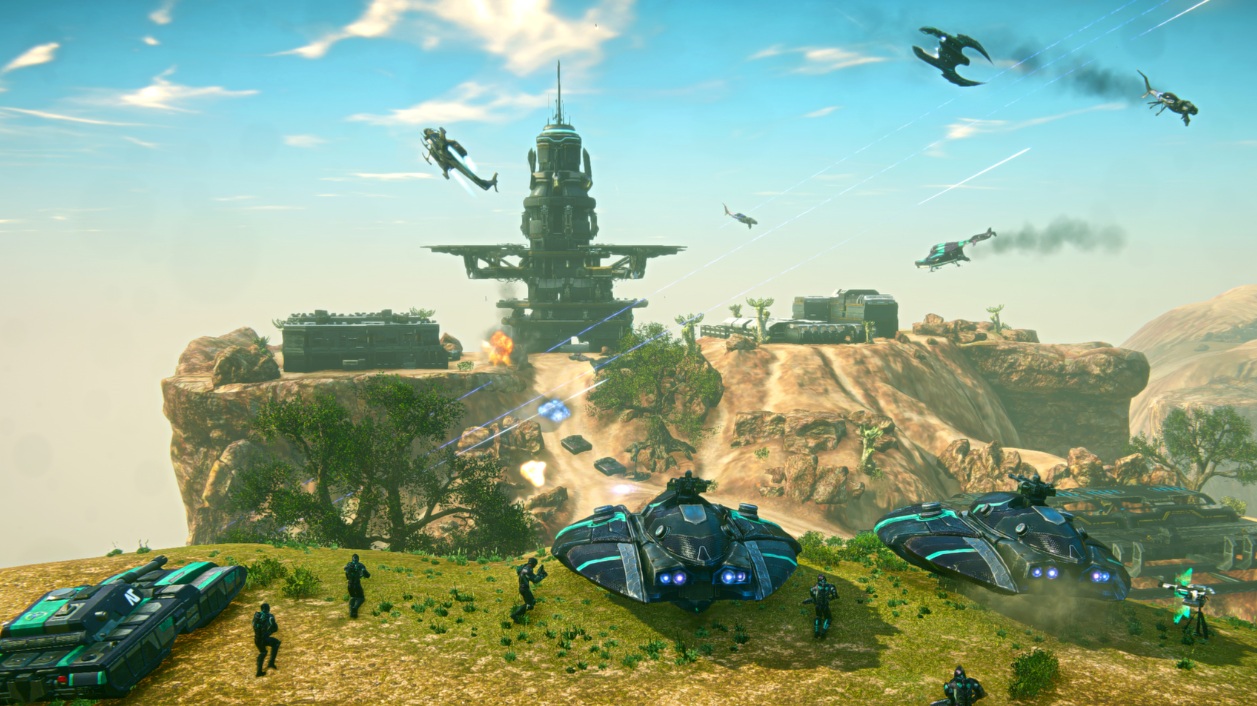 This is class-based combat so everyone has their own role and nobody is left out.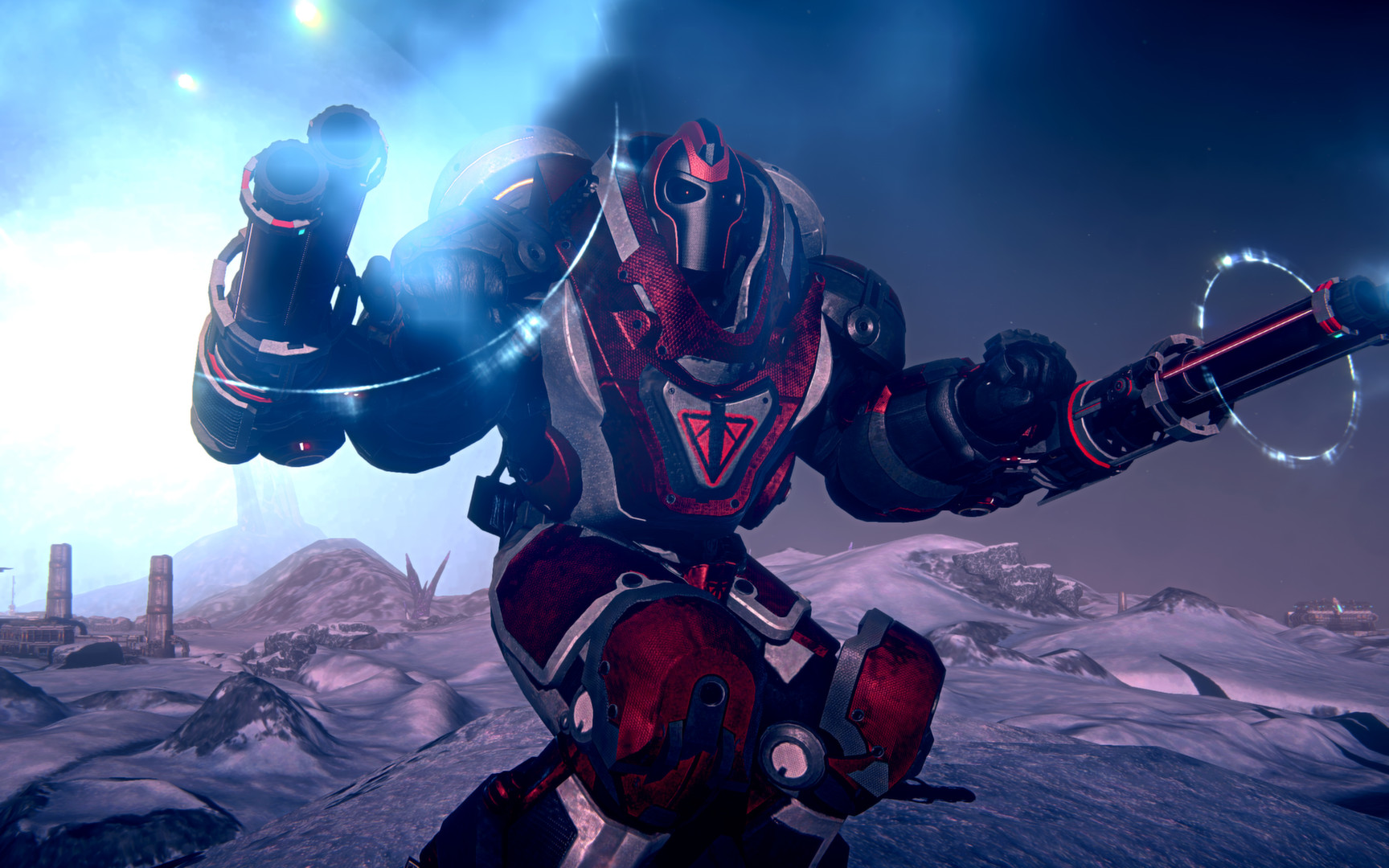 Fight these Transformers look-alike robots.
1. Art of War: Red Tides
Art of War Red Tides gameplay
And finally, we have come to number 1. Red Tides is a multiplayer strategy game. You will encounter players from around the world.
This is a game playable on smartphones and other platforms. It has a simple 2 part mechanic: Strategize troops. Destroy the enemy base. This game emphasizes teamwork when confronting the enemy. Support over 300 units in a fiery battle at the same time.
Play smart and on different devices because the emphasis is on strategic thinking.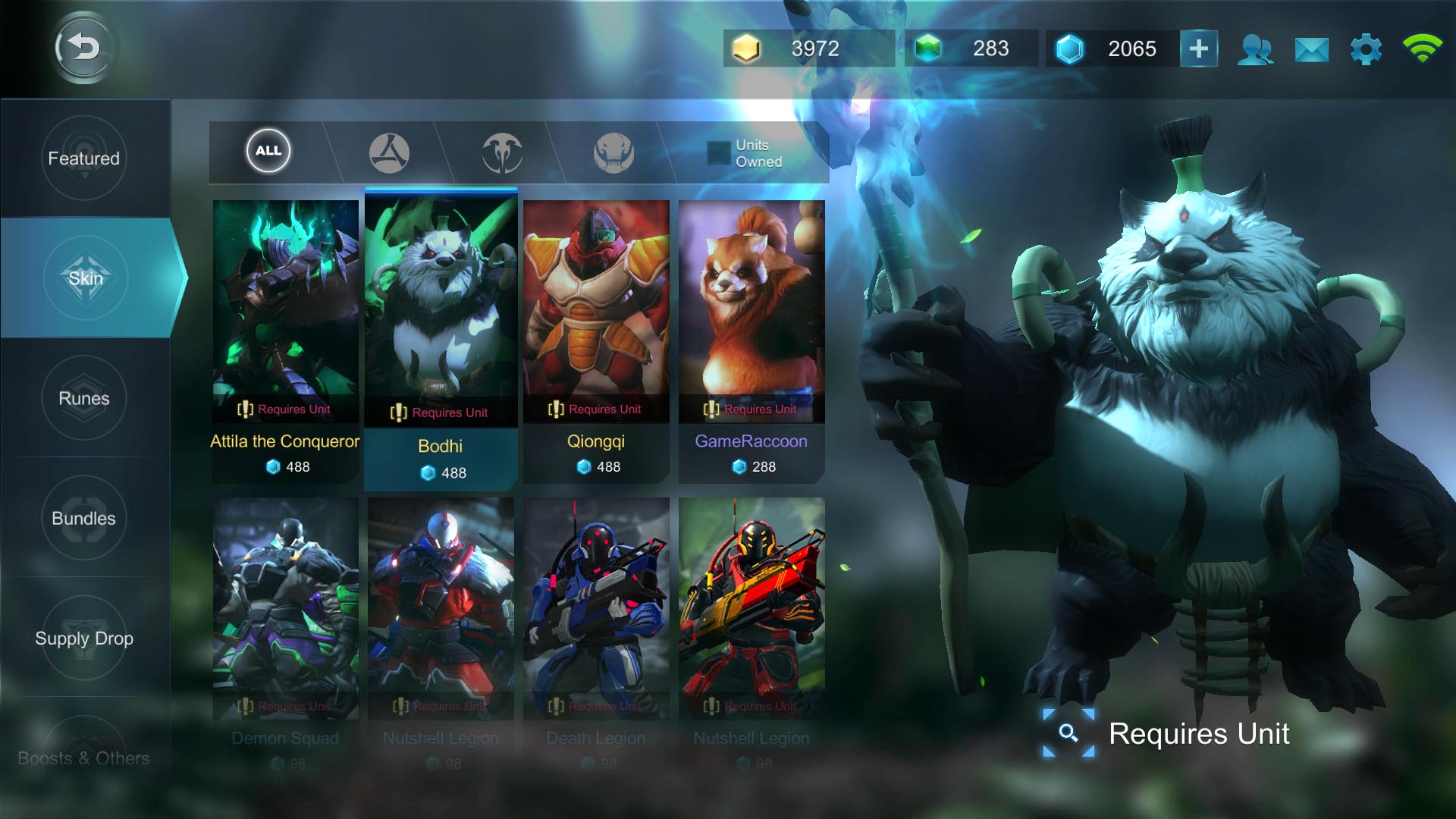 Select a number of different units and races.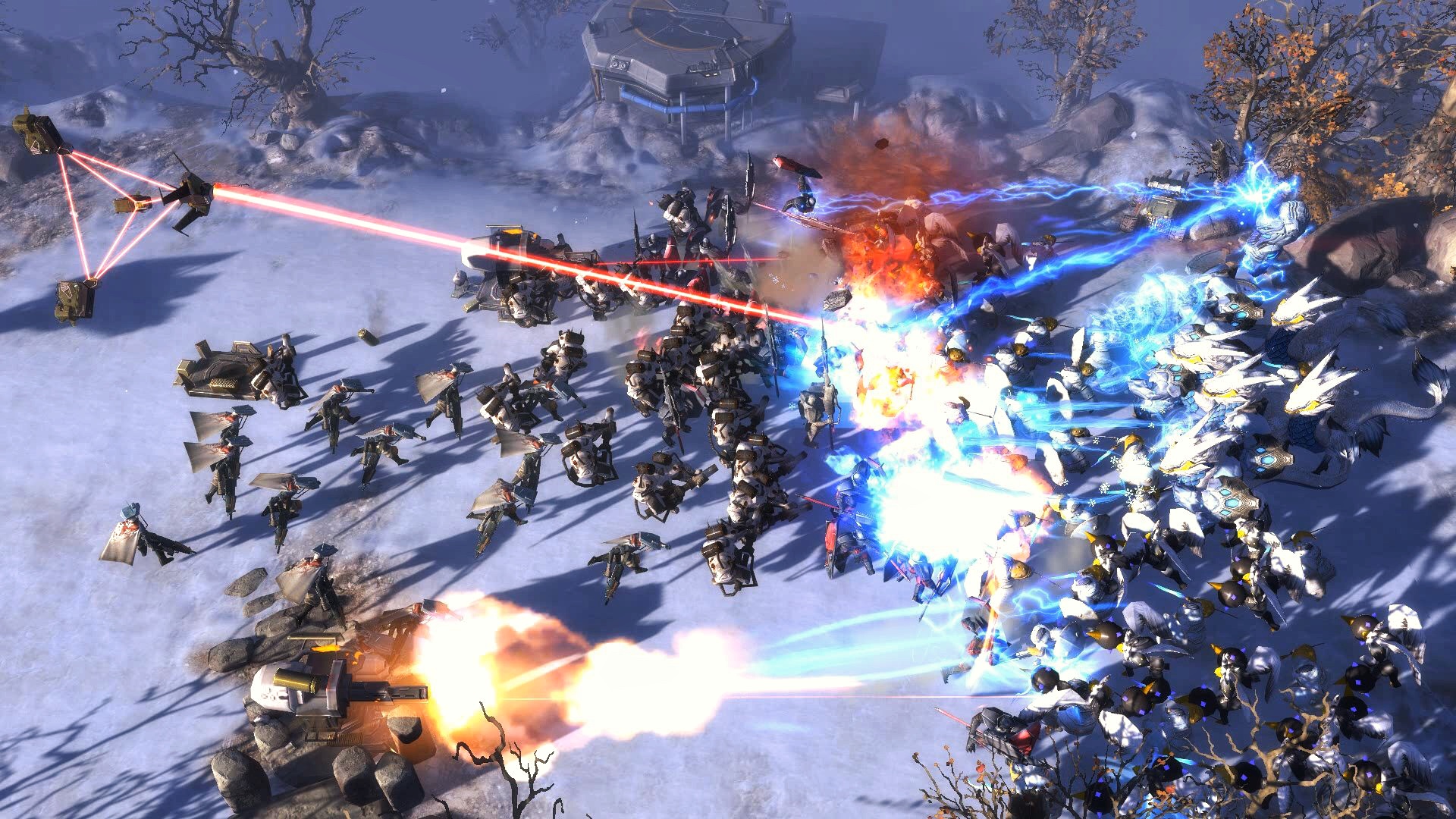 Take part in huge battles and strategize your way to victory.
Image Gallery