Planetside 2 Best Sniper Rifles
Updated: 25 Mar 2021 8:49 pm
"One man can change the world with a bullet in the right place" © XxX_SlaYeR2010_XxX
Today, we'll have a look at the best sniper rifles Planetside 2 can provide to those seeking comfort in one spot while staying a harbinger of death for their enemies.
 
What we're looking for?
First, we need to understand what makes a good sniper rifle. It's killing capability, projectile speed, and range, of course. There are two types of sniper rifles, semi-auto rifles, and bolt-action rifles. In this list, we'll be presenting the second type only, since bolt action is designed specifically for longer ranges and more damage per single shot while having a significant drawback at the rate of fire. But we don't seek a rate of fire when we speak of rifles that are meant to deliver deadly single shots, right?
Each faction has, as some refer to it - sniper rifle's tiers, it ranges from their value to their shooting power. With that in mind, let's proceed! 
Tier 1: cheapest, but still effective.
Tier 1 bolt action sniper rifles are something you'd get on the beginning of a path to becoming a pro sniper. They cheap, their cost is only 325 credits | 250 DC, or, you may have it by default if you're playing NC! That's right, unlike other factions that have semi-automatic sniper rifles by default, NC is the only faction that starts with a bolt-action sniper rifle already unlocked and ready to shoot. All rifles across all 3 factions are stat identical. These are the rifles that provide balance in terms of price and effectiveness.
 
They excel in: 
Shortest reload compared to higher tiers.
Max range for a single headshot, 2 torso shots kill: 350m 
Low chamber time compared to higher tiers
The rifles in tier 1 are: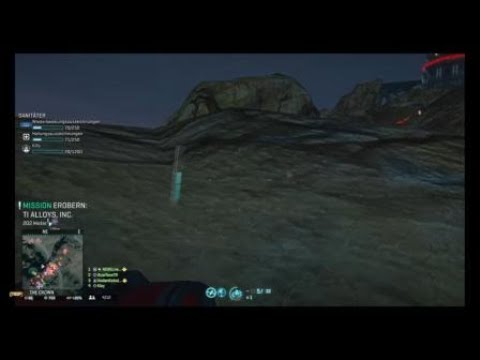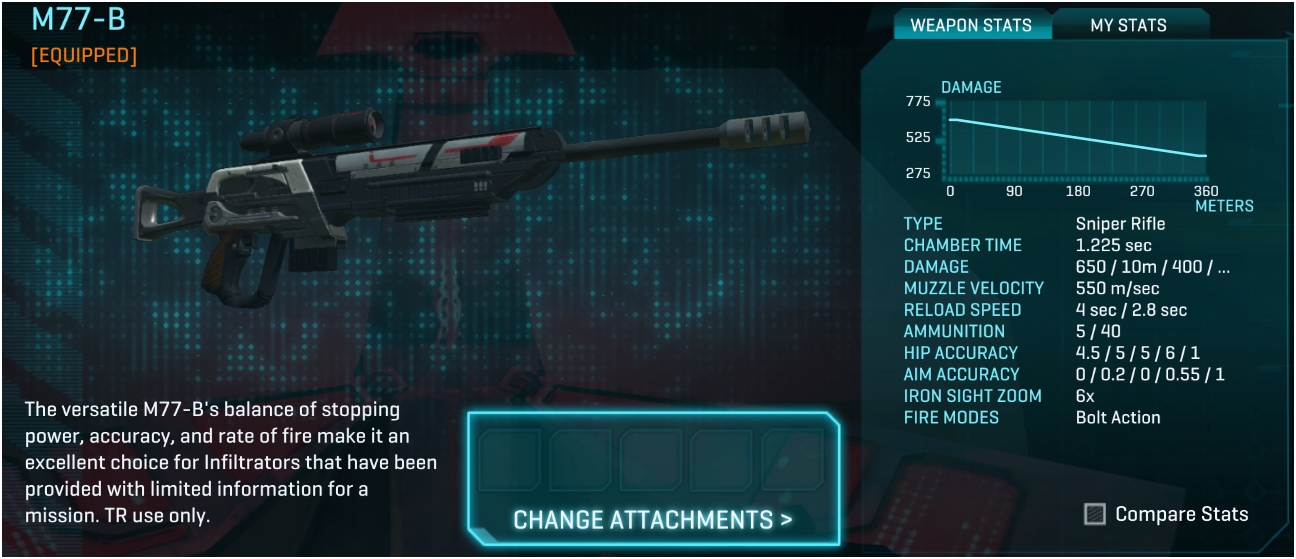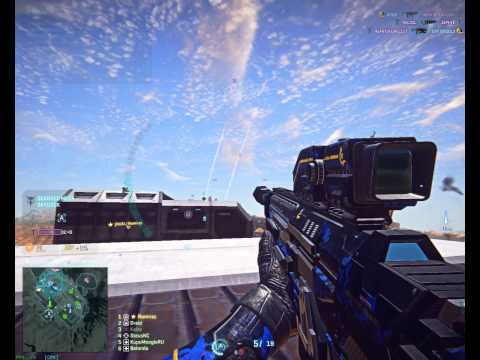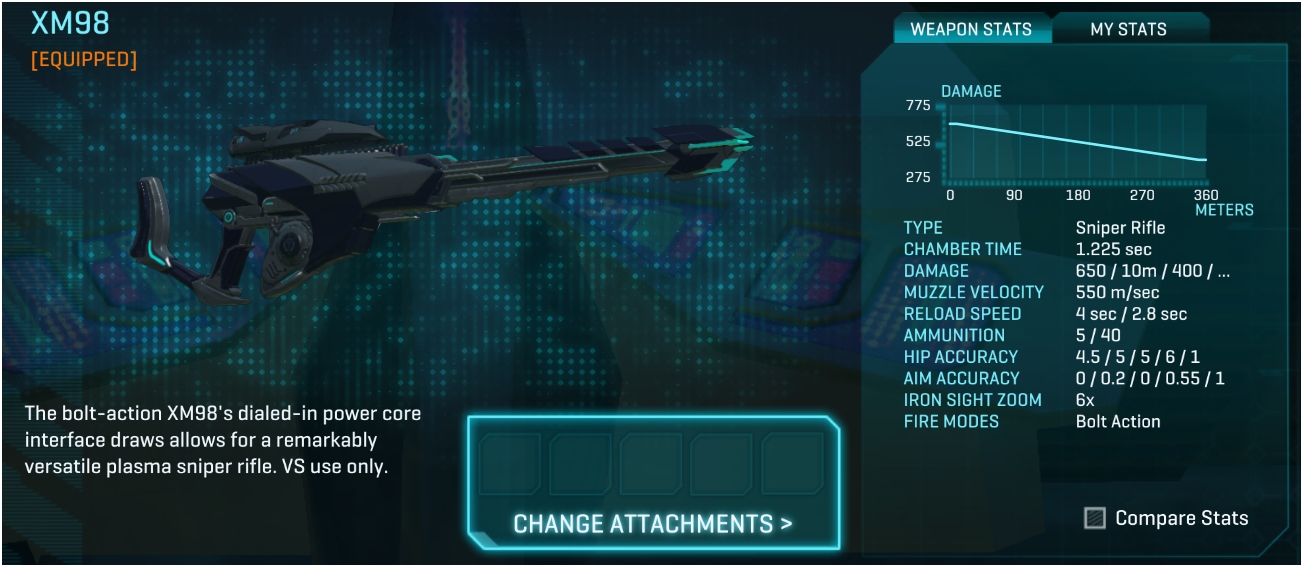 Tier 2: Golden standard.
Tier 2 is for more experienced snipers who are confident they can headshot enemies on a larger distance. Tier 2 rifles have greater distance and increased damage than rifles from Tier 1, but they sacrifice their chamber time and reload speed, but you won't really need those if you're seeking to snipe enemies down from great distances, which will exclude the possibility of them hitting you with anything but sniper rifles. They all cost 1000 certs | 699 DC, so be aware of their price, for it may not be the best choice of spending certs at the beginning of the game if you ain't hoping on focusing a sniper playstyle. All rifles across all 3 factions are stat identical.
They excel in: 
Max range for a single headshot, 2 torso shots kill: 400m  
The rifles in tier 3 are: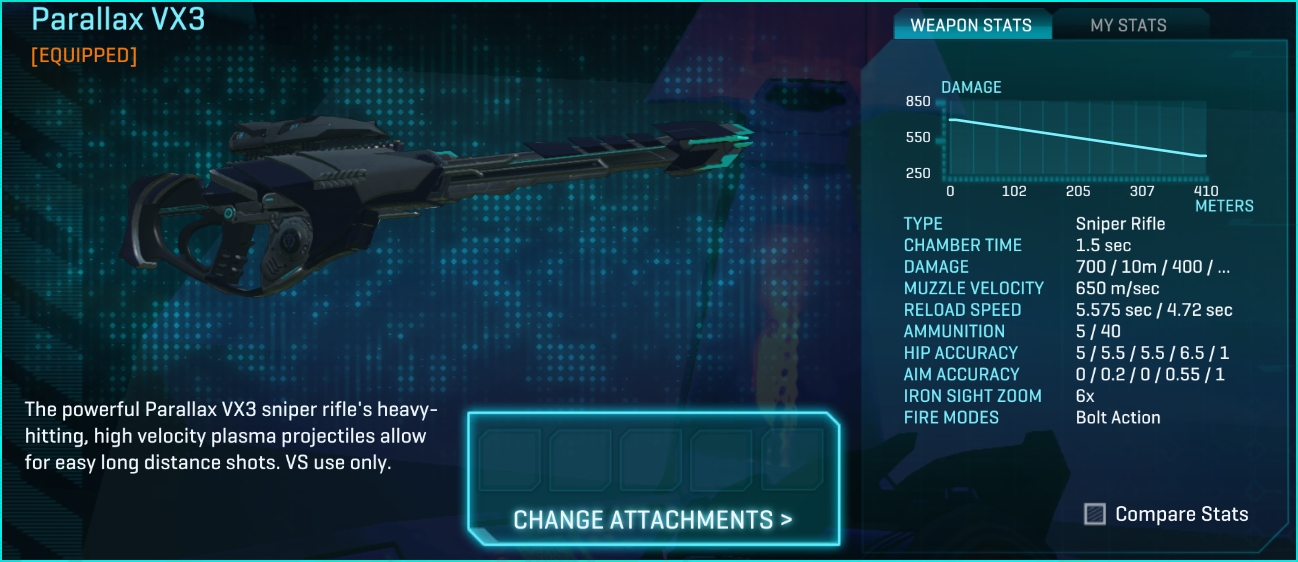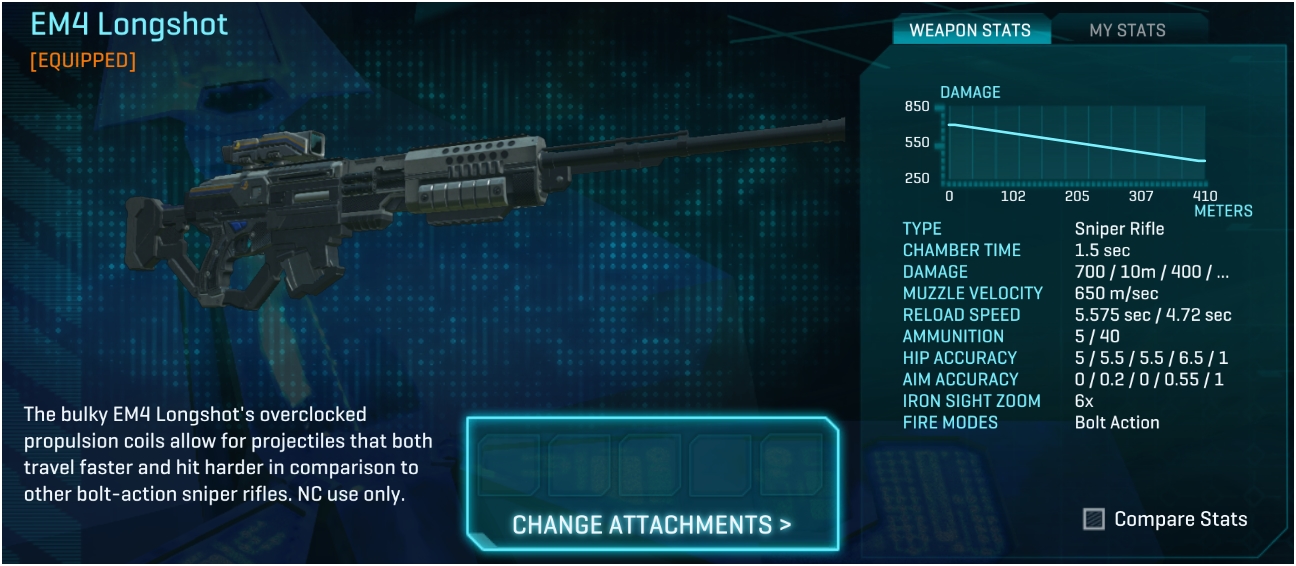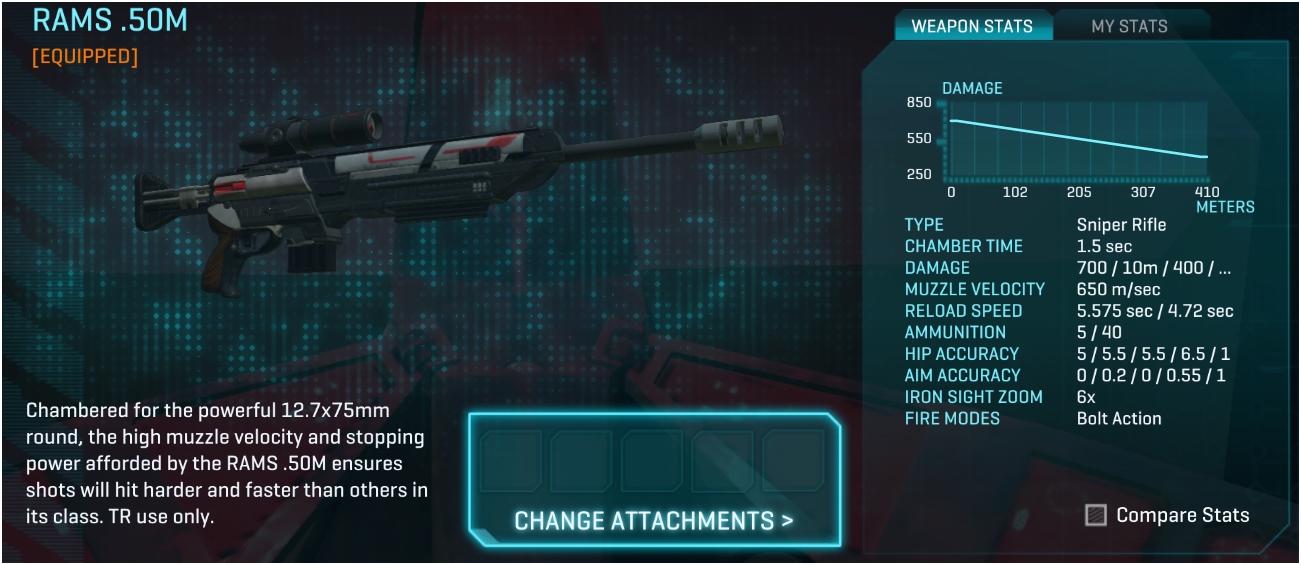 Tier 3: Uniqueness.
We have come to the sniper rifles that are considered to be Tier 3 specifically because they, unlike the previous 2 - differ from one another, and not stat identical. Each faction has a specific sniper rifle, which has its own advantages and drawbacks, that may intrigue one, and scare off another. And since they're different, we'll be looking at all of them separately.
Terran Republic: TRAP-M1 "Fastest gun in the west."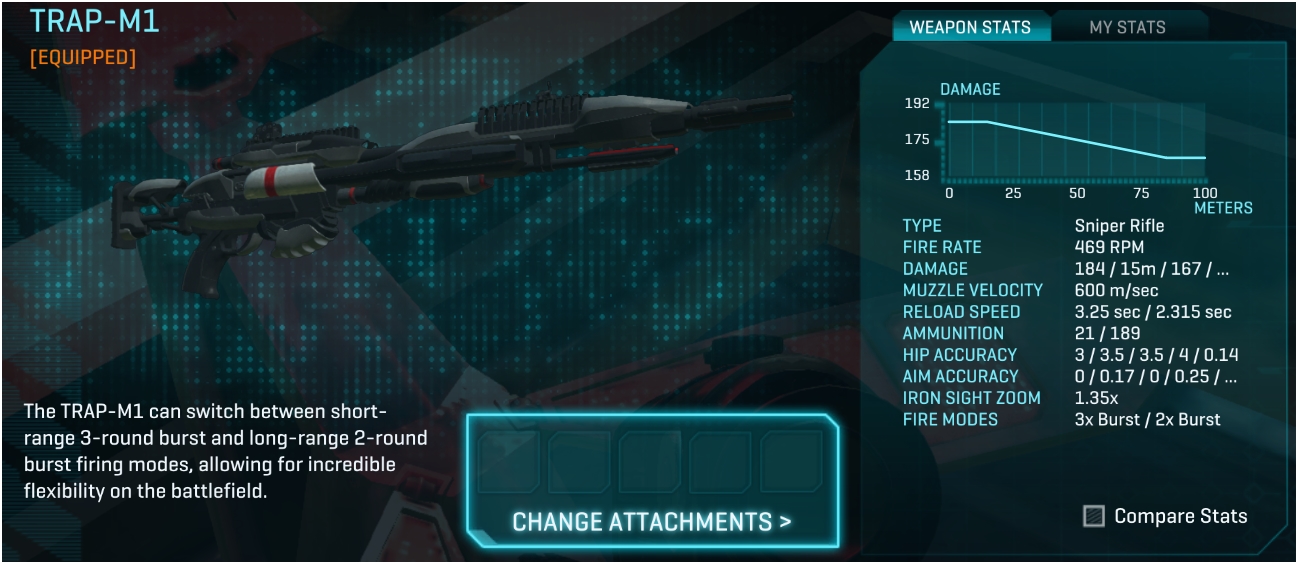 I know what you're thinking. TRAP-M1 is not a sniper rifle, it's more a scout's rifle! Well yes, but actually no. It's a very unique sniper rifle that excels in what Terran Republic's weaponry stands for - large magazine and a great rate of fire. This sniper rifle, unlike others - shoots with bursts, and there are 2 firing mods. 3x Burst, and 2x Burst. 
3x Burst is designed for close engagements, providing the sniper flexibility in his role. It's practically not possible to snipe anyone with 3x Burst, since it has a huge recoil which is significant on large distances, and you'll be wasting ammo really fast. On the other side, if you are ever to engage in a close-range shootout because of some guy trying to knife you (yes, it happens), 3x Burst will always come in handy. 
2x Burst is designed for mid to long combat, since it has the lowest recoil this weapon possibly can have, and it's simply easier to land shots with this mode, that's pretty much all about it. 
TRAP-M1 costs 1000 certs | 699 DC, it's hard to learn to shoot from, but it's definitely a good sniper rifle, even though unofficially it's a scout rifle, but it is rewarding for a good aim if you can manage bursts it shoots from. Also, do not use it on large distances, TR is better off with Tier 1 or Tier 2 sniper rifles when it comes to sniping from a nest, sitting far far away from the epicenter of the battle.
To sum up:
Excels in: 
Largest magazine amongst all sniper rifles.
Best RPM amongst all sniper rifles
2 firing modes
All scope attachments from 1x to 6x
Drawbacks:
Small damage compared to other sniper rifles
Much smaller maximum range compared to other sniper rifles
Huge recoil
Vanu Sovereignty: Phaseshift VX-S "Flexible Sniper"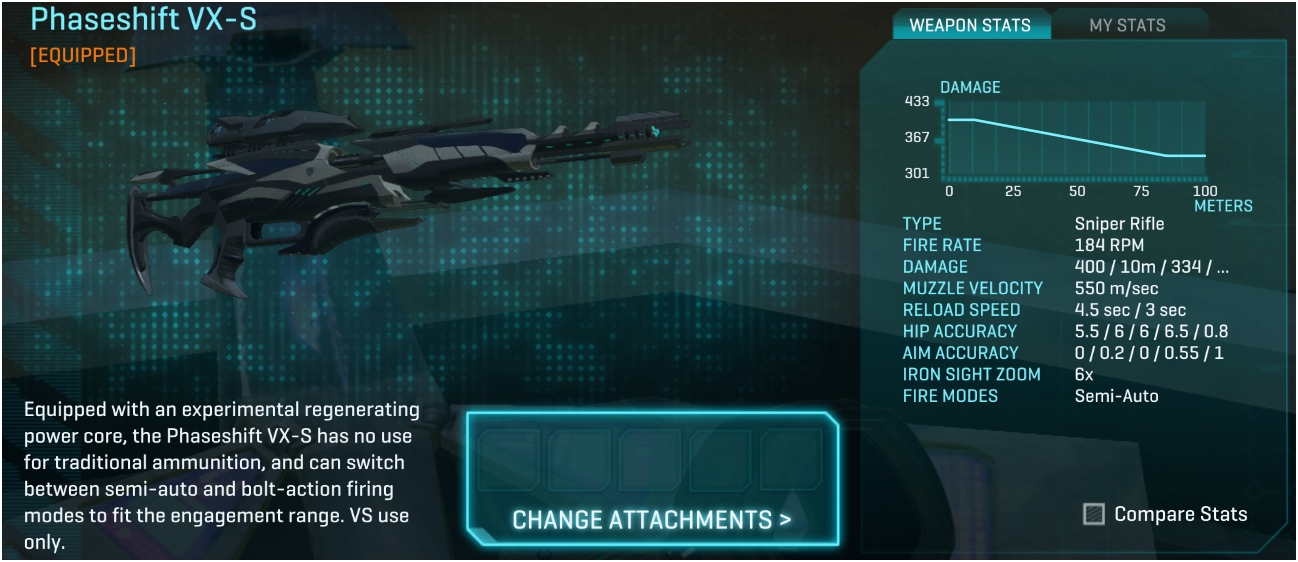 Now, this is an interesting fellow. Like other VS weapons, it lacks bullet ballistics, and it does not require ammo at all. You can fire as much as you want until the heat meter will rise to its maximum, and even then, it would take this baby very little time to cool off and get back to firing. 
Like TRAP-M1 it has 2 firing modes, Bolt Action firing mode, making it a bolt action rifle that can shoot 2 times before overheat, and increasing the effective range of this weapon to long (400m), and increasing headshot damage multiplier to 2.2x. 
Or, it can shoot in semi-automatic mode, decreasing the effective range to medium (84m), decreasing the headshot damage multiplier to 2x. And can shoot 6 times before overheating. 
It can be modified with a suppressor, but it will make the bullet vanish completely upon reaching a max range of 400m, so be aware when shooting at longer distances.
Excels in: 
2 firing modes, semi-auto and bolt-action, switching from a scout's rifle to bolt-action sniper rifle. 
Requires no ammo at all. 
Max range for a single headshot, 2 torso shots kill: 400m (Bolt-action mode)
Drawbacks:
The weapon can shoot fewer times before "reload" (cooldown) than other scouts/sniper rifles, which may be crucial since it requires greater precision when shooting to not lose the target.
New Conglomerate: AF-8 RailJack "One shot - one kill"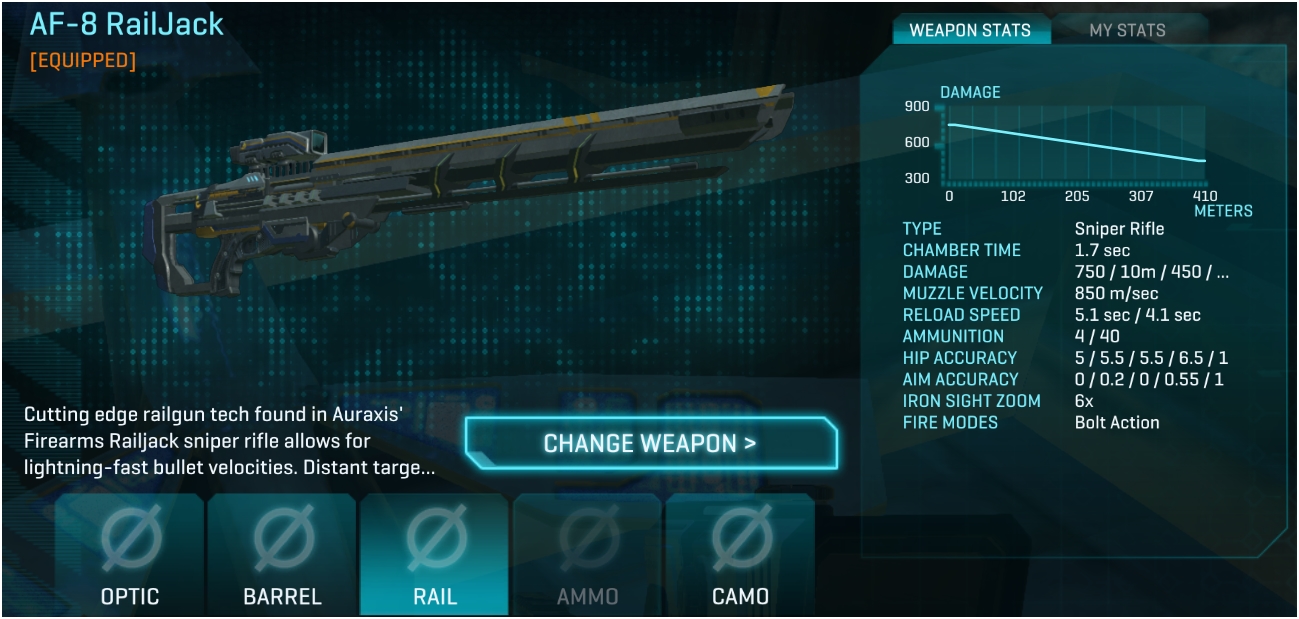 The large size of this rifle's barrel speaks for itself - it is one of the most precise and hard-hitting bolt-action rifles in the entire game. It's magnum opus? Muzzle velocity - it is highest in the entire game, and it nails the heads of the enemies right to the wall with its bullet speed. Its effectiveness is almost similar to Tier 2 sniper rifles in terms of damage and range, but just a tiny bit better, which is not significant, to be honest.
The weapon has a significant drawback that scares off those who ain't used to shooting from it - it's a 0,2 seconds delay between pulling the trigger and actually firing, so the weapon requires the shooter to follow the movements of the target a little, keeping it on the crosshair until the bullet is shot. But, if you get used to it, RailJack shall become a great sniper rifle that is considered by many to be the most effective, for an actual sniper rifle.
Excels in:
Slightly increased damage and range compared to Tier 2 bolt action rifles
Highest muzzle velocity in the game
Drawbacks: 
0,2 seconds delay between pulling the trigger and firing a bullet.
Postscriptum:
We hope that this list has helped you pick your favorite sniper rifle that will suit you on the neverending battlefield of Auraxis. Go out there and show them what you've got!
You may also be interested in:
Image Gallery