50 Images That Show Us The Evolution of Call Of Duty: Page 5 of 10
Updated: 21 Jul 2016 4:51 pm
Call Of Duty has progressed for the better, check out these old school graphics.
30. Introducing The Nuke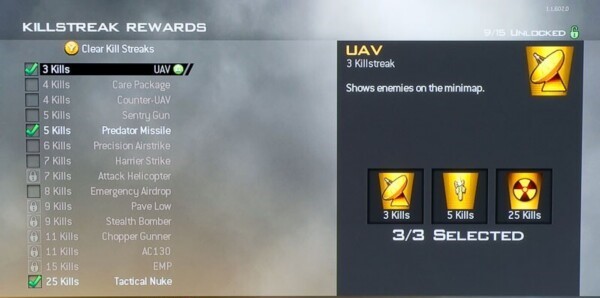 Taken from Call of Duty: Modern Warfare 2 (2009)
Finally, choose from a number of killstreaks which you had to first unlock. You had the choice of three to enable. Take a look at the tactical nuke. The ultimate kill streak. Deploy this nuke and your team would instantly win, whilst you kill everyone on the map with your nuke.
29. It's A Cold War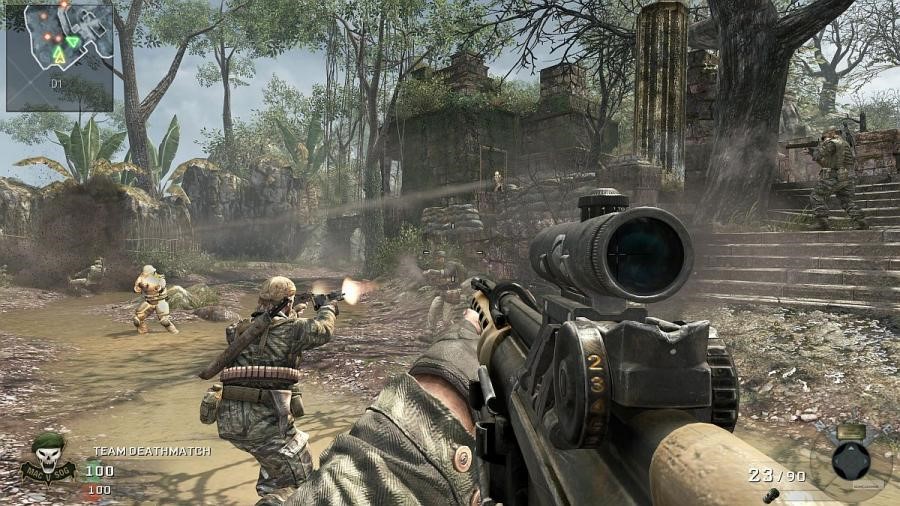 Taken from Call of Duty: Black Ops (2010)
The next release, Black Ops saw the game take a look at the Cold War era. Quite like a jungle, this is one of the many maps that CoD introduced. Check out the gun in front with his dual weapons, oh yeah. Formally known as akimbo, Black Ops saw the introduction of equipping two weapons at once.
28. Nuketown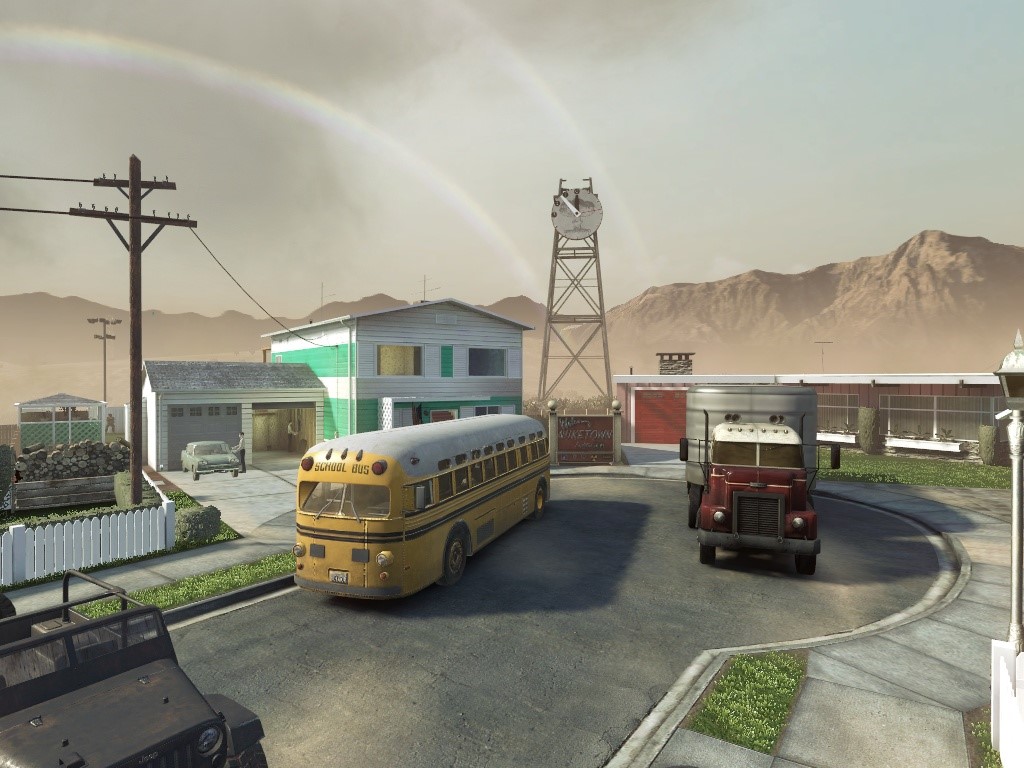 Taken from Call of Duty: Black Ops (2010)
Now here's a real fan favourite map, Nuketown. The funnest map in Call of Duty history – no questions asked. So good it made a return in a countless number of games to follow. This close quarters commercial map took the gaming world by storm, there was even a dedicated playlist introduced for it… Nuketown 24/7. Every map, Nuketown. Hours of fun.
27. One In The Chamber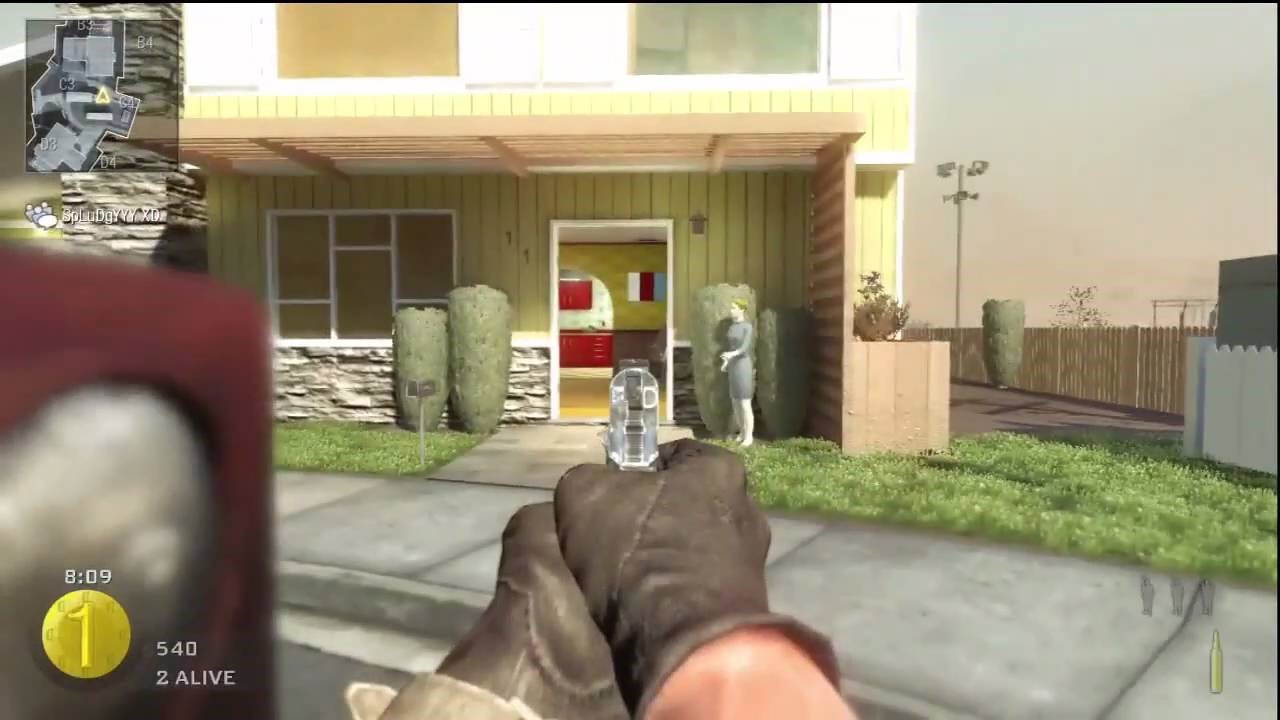 Taken from Call of Duty: Black Ops (2010)
1 in the chamber. A fun game mode introduced in Black Ops where every player has three lives, 1 bullet. Each kill gets you an extra bullet. Other games added include sticks and stones, gun game and sharpshooter. This new playlist was more than fun and added a new dynamic to the Call of Duty franchise.
26. Create Your Own Emblem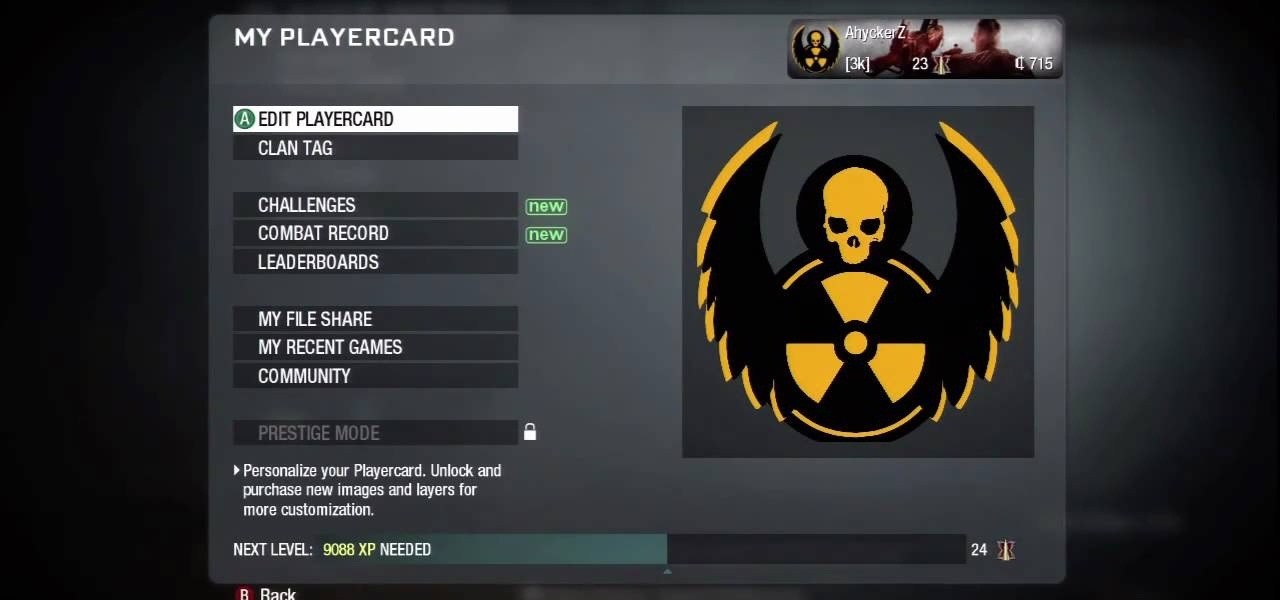 Taken from Call of Duty: Black Ops (2010)
From MW2 we saw the introduction of the playercard. Black Ops brought about more customisation, you could create your own unique emblem using a range of shapes and letters. This was a cool feature that added to the personalisation of your character.
Image Gallery