[Top 3] PUBG Mobile Best Button Layout
Updated: 20 May 2022 3:55 am
Drive and Fight, PUBG Mobile
Ever wondered why your aim is not good enough? Well, it is because of the wrong button layouts. Find out about some of the best button layouts that you can use to enhance your gaming skills.
PUBG Mobile has been a trending game for a while now. It has gathered the attention of many players throughout the world. PUBG Mobile has become a good platform for earning through e-sports. Players have diversified the earning platforms such as YouTube, Tiktok, Twitch, Instagram, Facebook, etc. 
Playing the game requires a lot of attention, strategies, and tactics. But what is the most common mistake that we make while playing? The most common mistake is we do not utilize the best controls for PUBG Mobile. It is one of the most important settings that we should use to improve our gameplay.
Controls in PUBG Mobile play a vital role in determining which player will move fast and kill his enemies without them knowing. In this article, I will discuss the top 3 PUBG Mobile best button layout that you should use to kill your enemies in an instant.
3. The Claw Grip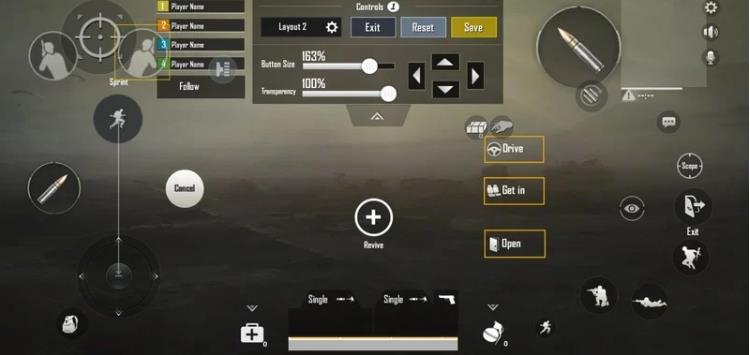 The Claw Grip, PUBG Mobile
One button layout worth considering is the claw grip, which involves holding your phone with your thumbs on the bottom and your two index fingers on the top, allowing you to press buttons on the screen. This needs you to extend the map from the corner while enlarging the scope and fire buttons and relocating them to locations that comfortably fit your index fingers. This control scheme enables you to maintain your thumbs on movement and aim while allowing your trigger finger to do its thing.
In this layout, you have to use four fingers to use the controls efficiently. Why is it one of the most used layouts? It helps in crouching faster while in a close-range fight. It is most useful when you are in a fight and want to aim precisely while doing a jiggle. This layout can be considered as an assaulter preferred layout.
Why The Claw Grip is great:
Allows scope and fire at the same time
Helps in faster peak and fire
Helps in jiggle and aim
Preferred layout for close range
2. The Basic Claw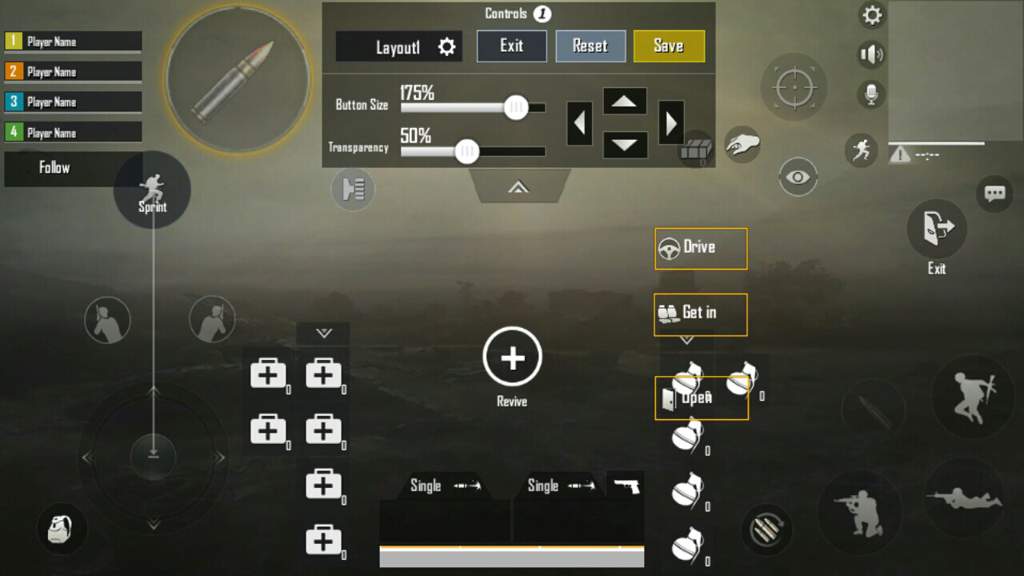 The Basic Claw, PUBG Mobile
The basic claw is a beginner to expert button layout setting, advantageous for beginner players experimenting with the claw formation. It has the left fire button on top because that will be your primary fire button. The scope is also on top for your right finger, the lean buttons are closer to your move button, and the fire button is tiny and dim because you will only use it to cancel your shots when on "release" on Snipers and Shotguns. Overall, this is a simple way to understand the control that gamers can utilize.
A basic claw is mainly preferred by players that have shifted from two-finger to three or four-finger gameplay. It is a significant guide in aiming correctly and helps in learning the claw set up quickly. Different players widely use the basic claw as it is one of the most accessible claw settings that a person can use. 
Why The Basic Claw is great:
Easy Grip
Easy use of controls
Proper aim
Multi Functioning
Easy scope and fire
Easy Jiggle and Fire
1. The IprOS Grip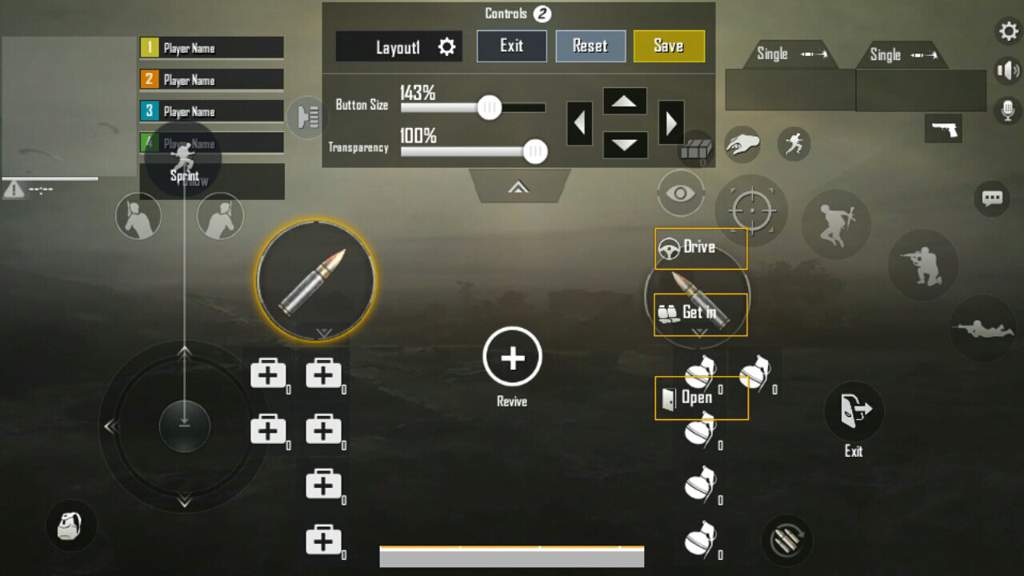 The IprOS Grip, PUBG Mobile
The IprOS is referred to and spelled this way because professional IOS PUBG Mobile players utilize it. It's pretty amazing, though I can't say much because everything is customizable and extremely easy to use. With four fingers, you can easily reach each fire button and all other buttons on your screen. Although the controls appear to require only two fingers, I used four, which worked flawlessly with either. Overall, if you're a two-finger player looking for more efficient controls, this is the way to go.
The pros grip is the master grip that requires mostly the use of four fingers to use appropriately. This four-finger claw grip is one of the widely used grips worldwide by different players because it helps use other fingers for various purposes in a second without mixing up controls. Most of the time, we end up pressing the wrong button just because they are too closely packed, but in the IprOS grip, the regulators have their space, and you do not have to worry about these issues.
Why The IprOS Grip is great:
Four Finger Claw Supported
Peak and Fire
Aim and Scope
Crouch and Prone
Crouch and Jiggle
Aim and Jiggle
Preferred for all close, medium, and long ranges.
You May Also Be Interested In:
Image Gallery