[Top 10] Apex Legends Best Lifeline Skins That Look Freakin' Awesome
Updated: 03 Aug 2021 10:22 pm
Laughing maniacally, Lifeline shreds with an Alternator
Who wants a birthday present?
Lifeline has had a lot of attention from the Respawn developers recently, tweaking her drone abilities and improving her Care Package. 
However, they don't kid around when it comes to giving her some of the best skins out of all the legends. 
Why not show off the deadly side of the combat medic we all know and love with some freakin awesome skins?
10. London Calling (Cool)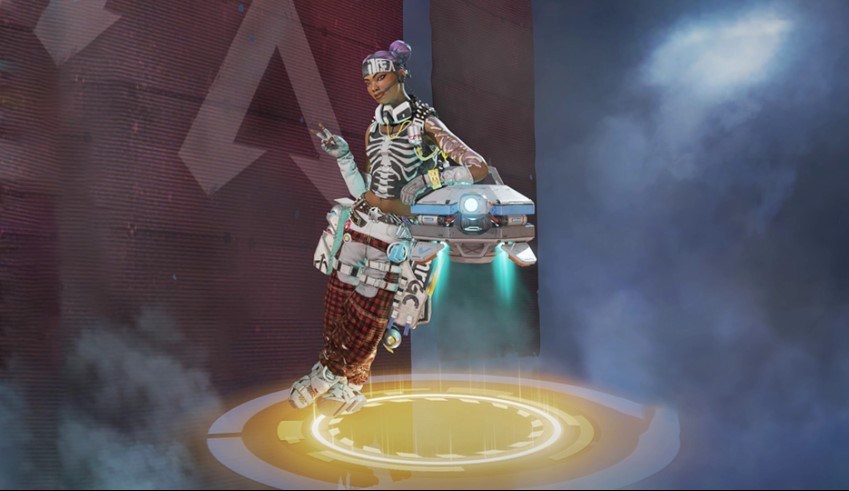 With tartan pants and a skeleton t-shirt, Lifeline looks like she's been plucked from the anarchic madness that was 80's London. 
Why this skin is so cool
Bodypaint on her arms means she knows how to party.
Her purple-dyed hair.
Her DJ-worthy headphones, perfect for drowning out enemy cries for help.
How to get London Calling
You can get London Calling anytime in Lifeline's Skins list. It'll cost you 1,200 crafting metals.
See London Calling in action:
Gameplay of Lifeline in London Calling skin. 
9. Worlds Apart (Okay)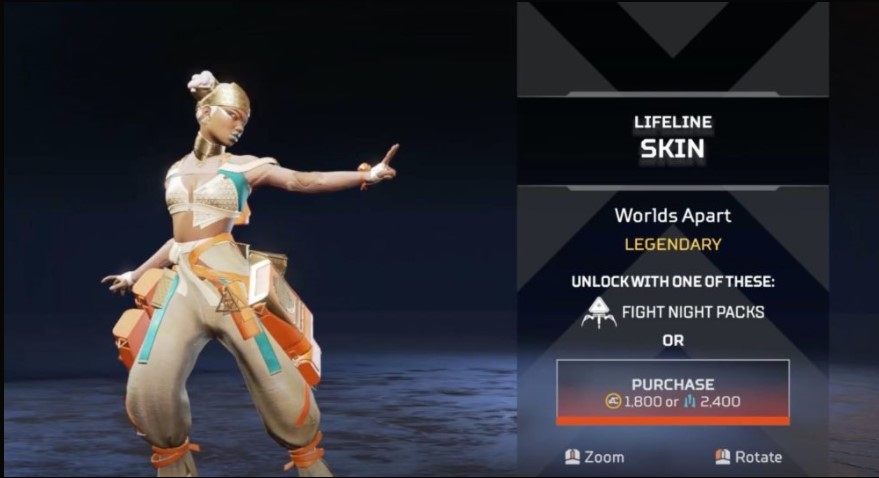 Worlds Apart has very Aladdin vibes with its sandy colors and harem pants. The pops of blue complete this skin perfectly. 
Why this skin is okay
The blue eyeshade really makes her eyes pop.
Her haram pants give her the room to rush to your team's cries for help. 
Her golden choker brings a touch of elegance to the rugged Outlands. 
How to get Worlds Apart
Worlds Apart was released as part of the Fight Night Collection Event in Season 7. 
See Worlds Apart in action:
Showcase of Lifeline in Worlds Apart skin. 
 
8. Green Widow (Great)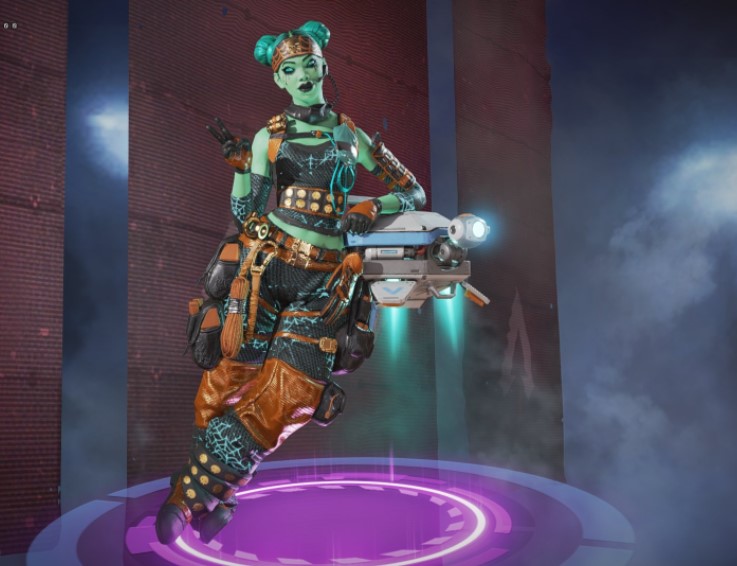 Lifeline looks like Frankenstein's Monster's wife in this Halloween skin with her deathly green skin tone and black-streaked tears. 
Why this skin is great
Ghoulishly green skin and eyes.
Aged brown leather adds to the patchwork look of Frankenstein's Monster.
Deathly black lips conjure up images of rotting flesh. 
How to get Green Widow
Green Widow was part of the Fight or Fright Halloween Event back in Season 3. 
See Green Widow in action:
Showcase of Lifeline in Green Widow skin. 
7. Hell Raiser (Awesome)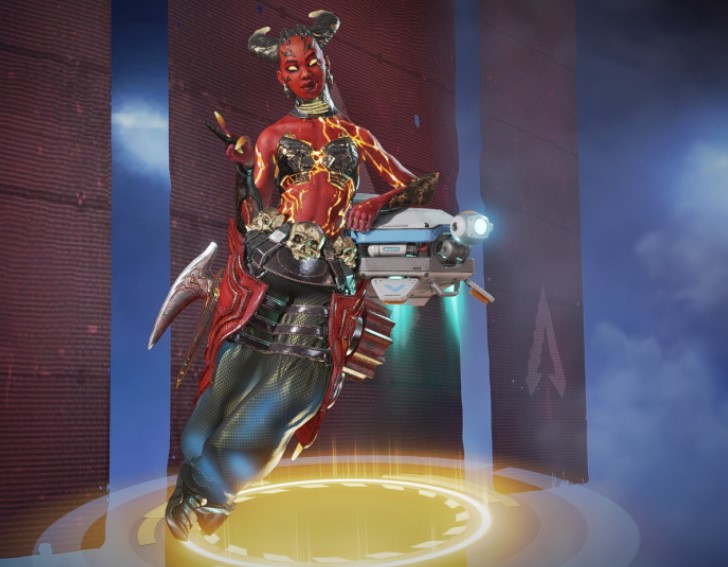 Hell Raiser is the Anniversary recolor of From the Ashes skin, switching from a volcanic ash color to an explosive red with the fiery orange lines coursing all over.
Why this skin is awesome
Go full-on evil with her hellish horns.
Imagine the skulls on her belt are of her previously fallen enemies.  
The new Devotion skin (Bound to the Bone) looks deadly in her white-hot fingers. 
How to get Hell Raiser
Hell Raiser was part of the Season 8 Anniversary Collection Event. 
See Hell Raiser in action:
Showcase of Lifeline in Hell Raiser skin. 
6. Bad To The Bone (Badass)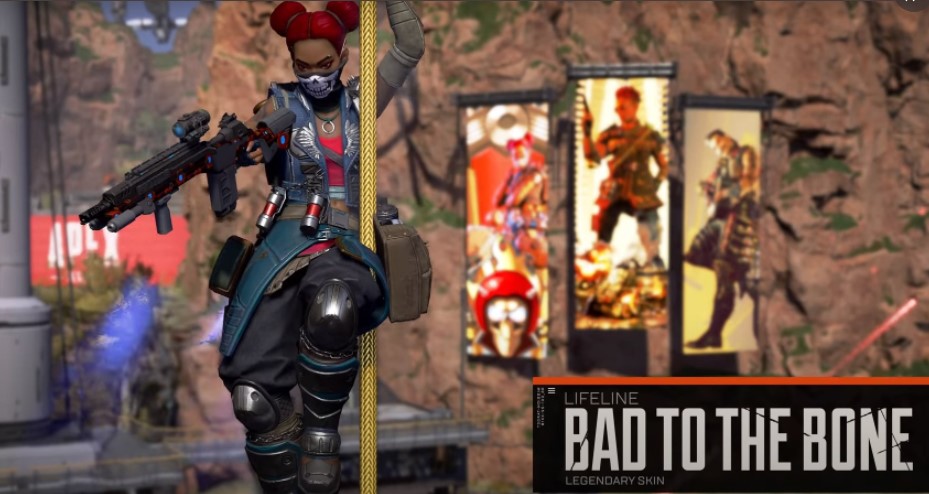 Wearing a badass skull bandana, biker vest, and protective kneepads, Lifeline is here to break the Games. (Wait, wasn't that what Crypto was supposed to do?) 
Why this skin is badass
The wing detailing on her jacket.
With blood-red hair, she's not afraid to get some in her hair.
Sliding to your team's rescue is no problem with her protective knee pads. 
How to get Bad To The Bone
Bad To The Bone was available with the Season 8 Premium Battle Pass. 
See Bad To The Bone in action:
Showcase of Lifeline in Bad To The Bone skin. 
5. Pirate Queen (Cool)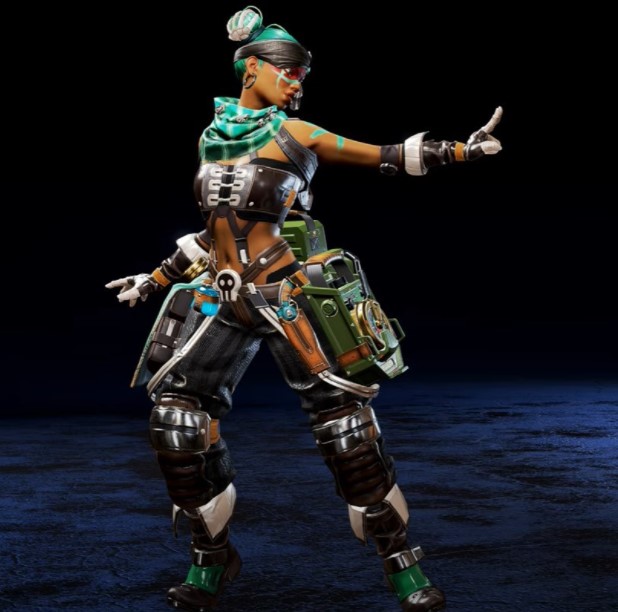 Looking like she's part of Captain Jack Sparrow's crew, Lifeline is rocking her pirate look with turquoise hair and compass at hand. 
Why this skin is cool
Skeleton hands keep her cute buns in place.
The Lost Queen Hemlock skin goes perfectly with this outfit.
She's itching for a fight with her war painted eyes. 
How to get Pirate Queen
Pirate Queen was part of the Lost Treasure Collection Event back in Season 5.  
See Pirate Queen in action:
Showcase of Lifeline in Pirate Queen skin. 
4. Balance Shift (Awesome)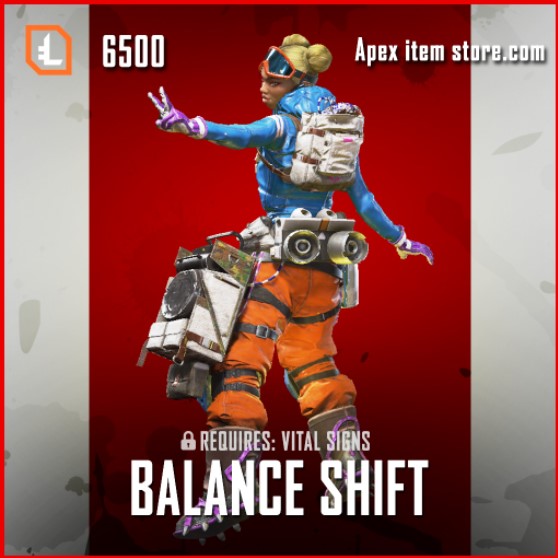 Balance Shift is a variant of Vital Signs. With her cleated snow boots and blue bomber jacket, she's got your team covered (come snow or sun). 
Why this skin is awesome
Matches the Search and Rescue banner to a T.
Complete those mountain rescue vibes with her endless amount of climbing rope.
Carabiner hooks means she won't 'let you down, brethren'. 
How to get Balance Shift
Get Vital Signs in her Skins list for 1,200 crafting metals. Keep an eye out in the store for Balance Shift to come back setting you back 6,500 Legend Tokens when it does. 
See Balance Shift in action:
Showcase of Lifeline in Balance Shift skin. 
 
3. Guardian Angel (Awesome)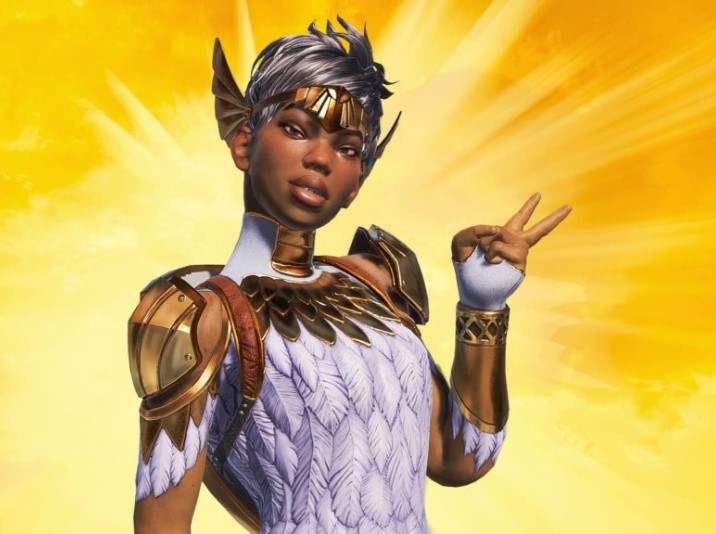 Guardian Angel is part of the Lifeline Edition bundle. With gold-plated shoulder pads over a heavenly white feather top, Lifeline looks like the ultimate warrior angel. 
Why this skin is awesome
The gold-plated headpiece adds major Hermes vibes.
Her pixie haircut is super adorable.
You get a legendary Flatline skin with 1,000 coins, too.
How to get Guardian Angel
Buy Guardian Angel anytime with the Lifeline Edition bundle from the Editions tab in the game itself.
See Guardian Angel in action: 
Showcase of Lifeline in Guardian Angel skin.
2. Ghost Stalker (Legendary)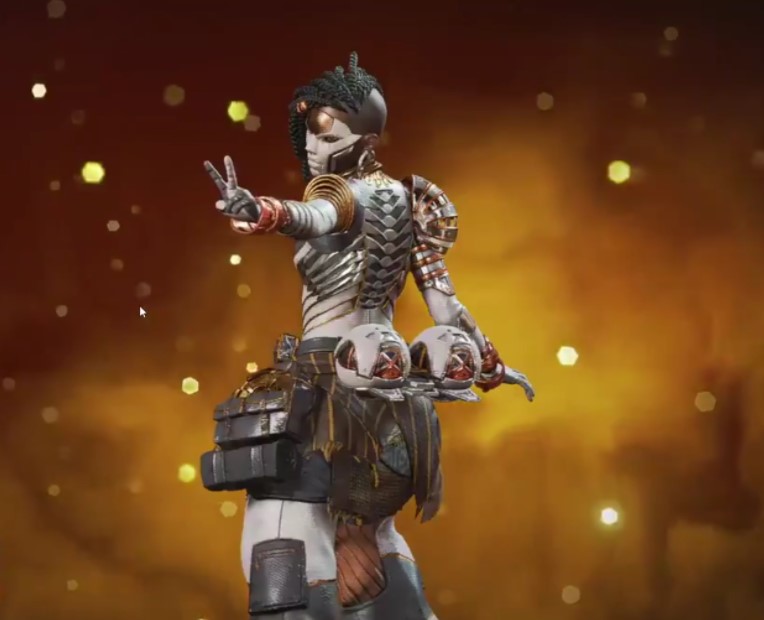 Ghost Stalker is a recolor of Judge Jury Executioner. With dreadlocked hair and a cyborg looking top, her white and gold-plated mask completes this epic look. 
Why this skin is legendary
The dreadlocks are a nod to her Caribbean inspired background.
Goes amazingly with the Supersonic G7 skin. 
This skin makes Lifeline look half machine.
How to get Ghost Stalker
Ghost Stalker was released as part of the War Games Event in Season 8. 
See Ghost Stalker in action:
Showcase of Lifeline in Ghost Stalker skin.
1.Breach and Clear (Badass)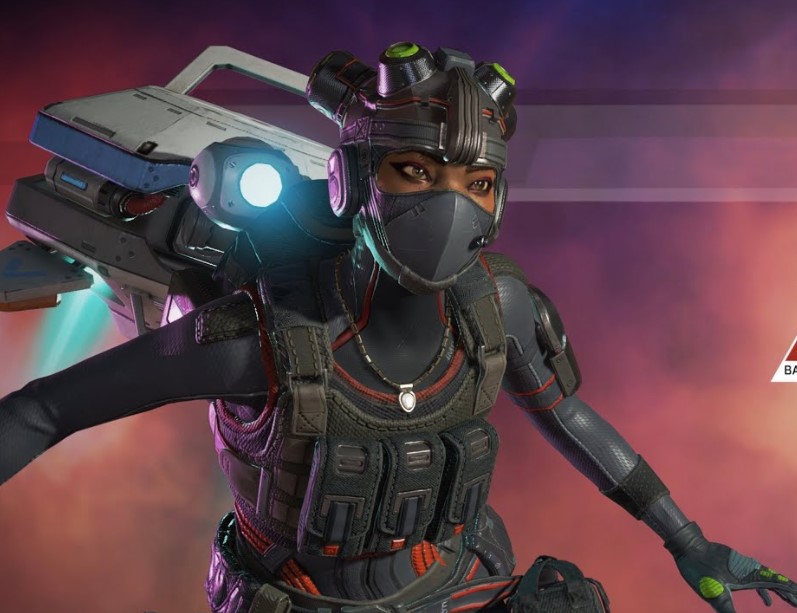 Lifeline becomes a SWAT specialist in Breach and Clear. Covered head to toe in black, there's nowhere she can't slip through to pull off a risky revive.
Why this skin is badass
Lurk in a shadowy corner, baiting enemies to come finish your healing teammate.
Keeps her innocent but deadly look with a tactical helmet with room for her trademark buns.
Grappling Hook on her hip, nowhere is off-limits. 
How to get Breach and Clear
Breach and Clear was released in the Season 6 Aftermarket Collection Event. 
See Breach and Clear in action:
Showcase of Lifeline in Breach and Clear skin. 
Lifeline usually has epic skins released regularly so keep your eyes peeled for more to come. 
You may also be interested in:
Image Gallery