[Top 7] PUBG Mobile Best Assault Rifles That Wreck Hard!
Updated: 02 Apr 2022 7:18 pm
Assault Rifle, Weapons
Are you wondering what are the best Assault Rifles of PUBG are? Well, here you'll find the best ARs that wreck hard.
The popularity of PUBG Mobile has spread around the world. With the game's increasing popularity comes many new and exciting topics. How do you know which PUBG Mobile assault rifle is the most effective? Players commonly inquire about this issue. This post will cover all the most extraordinary assault rifles in PUBG Mobile.
We've all had the experience of being killed by another player despite being hit with the same number of bullets. Why do things like this happen? That's because you're utilizing a weapon that has high stats. When it comes to fighting, the sort of weapon you use has a significant impact on how well or poorly you will perform.
Continue reading to see which PUBG Mobile AR is the best. I've given you a quick rundown of how these assault rifles can benefit you. You'll never die in a split second again, thanks to these ARs, which will hasten the death of your opponents.
7. M416 – AR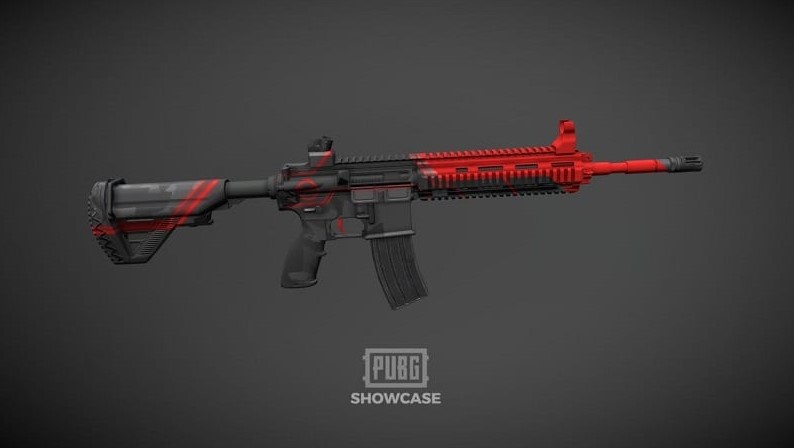 M416, PUBG Mobile
The M416 assault rifle is regarded as PUBG Mobile's most reliable weapon. Because of its high rate of fire and reliability, this weapon is a favorite of many professional gamers, including myself. The M416 is the in-game version of the HK416 rifle. It fires 5.56mm rounds. This weapon accepts a plethora of add-ons. V-grip and compensator are appropriate for this weapon's attachments. An extended magazine and tactical grip are also good choices for this weapon.
It's a versatile weapon, capable of being used at short, medium, and long distances. In either single or automatic mode, the gun can be utilized with this model. When you're dealing with a long-distance adversary, use single mode. At medium and close ranges, the Auto mode is the best option.
Why M416 – AR Is Great?
High fire rate 
High stability 
A versatile weapon
It can be used at any distance 
M416 – AR Details: https://www.youtube.com/watch?v=xs6EGq8UGLw
6. SCAR – L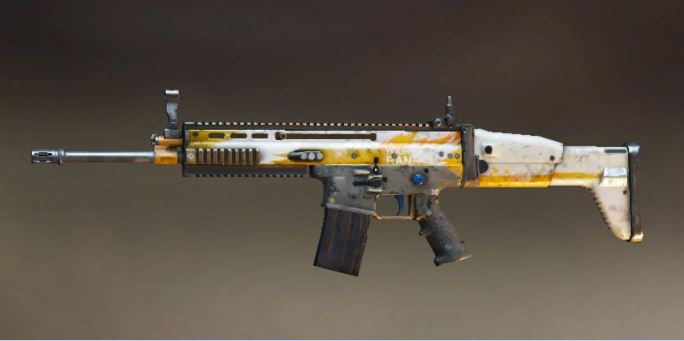 Scar L, PUBG Mobile
The damage output of this weapon is identical to that of the M416. However, the SCAR-rate L's of fire is lower than that of the SCAR-A. Gamers may also utilize it in the mid and long-range because of its lower recoil and extended range. A compensator with a vertical grip is an appropriate accessory for this weapon.
Why SCAR – L Is Great?
High damage rate
It can be utilized in the mid and long-range 
A lower recoil
A longer-range
It has a compensator with a vertical grip
SCAR – L Details: https://www.youtube.com/watch?v=5uxM4voIrrM
5. AUG A3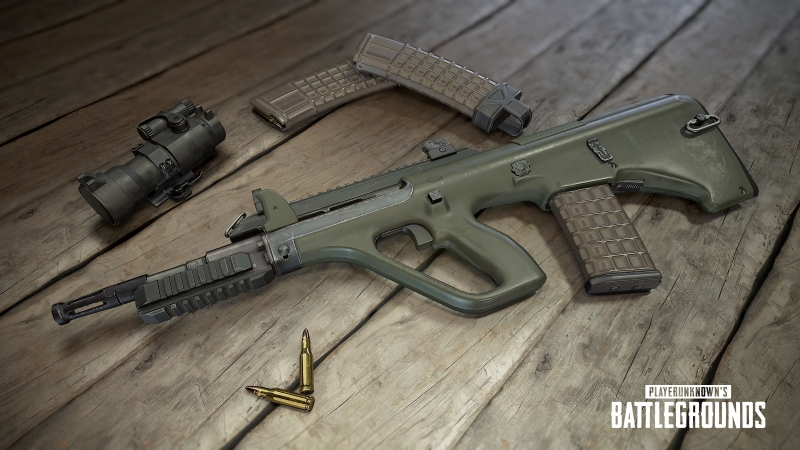 AUG A3, PUBG Mobile
The AUG A3 has devastating damage and a high fire rate as a special airdrop weapon. A compensator and foregrip provide this weapon significantly better stability than the M416 or SCAR-L, both of which installed the same extension. This weapon excels in close-quarters and midrange combat situations.
Why AUG A3 Is Great?
A special airdrop weapon
Has a high fire rete 
Has a great damage 
Better stability 
AUG A3 Details: https://www.youtube.com/watch?v=LZw459qYr-k
4. AKM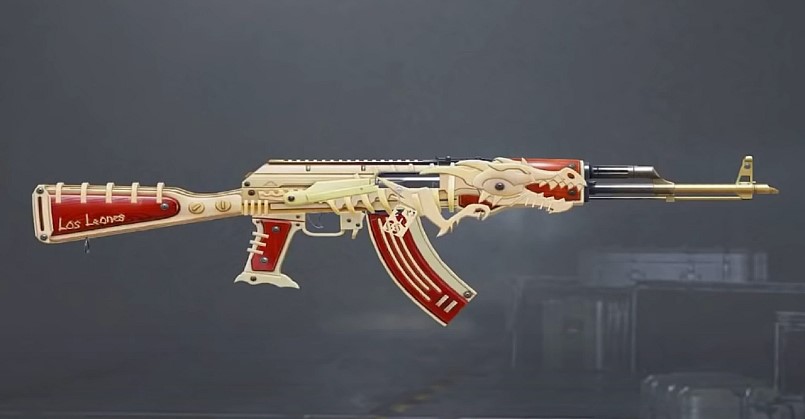 AKM, PUBG Mobile
PUBG Mobile's AKM is another standard weapon. Like Groza, this weapon has a high rate of fire and harsh damage, making it easier to take out adversaries. However, due to its enormous recoil, it will be tough to handle. Weapon recoil can be reduced by installing a compensator by the player. 
More damage is inflicted by 7.62mm ammo, which AKM uses. Attachments for the AKM's muzzle, magazine, and sight can be purchased separately. Enhancing the rifle using these attachments makes it even more powerful and precise. The regular AKM can hold 30 bullets, but with an extended magazine, that number rises to 40.
Why AKM Is Great?
High rate of fire 
Has harsh damage 
More powerful and precise 
AKM Details: https://www.youtube.com/watch?v=QXj2jN0AMCU
3. Groza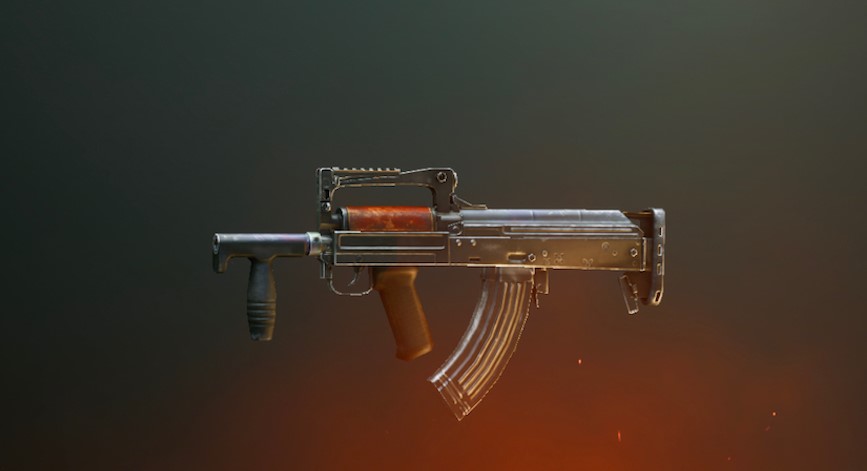 Groza, Fortnite
As of right now, Groza is the best Assault Rifle in the game. Using this weapon, an attacker can be ruthlessly wiped off in front of their eyes at a relatively high pace. You may, of course, obtain this weapon from airdrops, and you can further enhance Groza by installing a Suppressor.
A Groza is a dangerous weapon, and anyone who sees someone approaching with one should flee immediately. Groza's muzzle and magazine extensions can be employed. Improve your gun's performance by installing a muzzle and a 40-round magazine.
Why Groza Is Great?
The best weapon of the game 
It can be more enhanced 
It has a 40 round magazine 
Groza Details: https://www.youtube.com/watch?v=aRd05IBHm7c
2. Beryl M762 – AR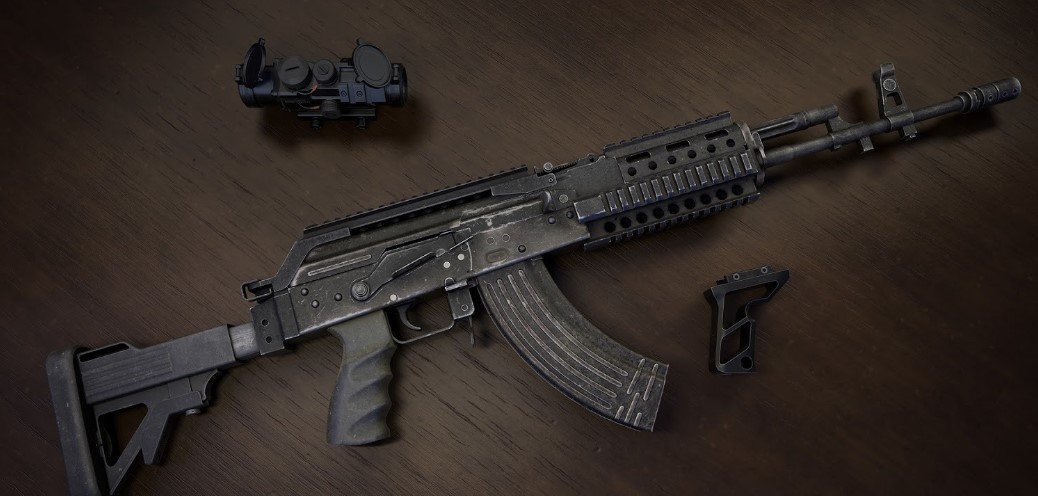 Beryl M762 – AR, PUBG Mobile
PUBG Mobile's Beryl M762 assault rifle is a standard weapon. The ammo for it is 7.62x39mm. Because of its fast rate of fire and damage, it is superior to many other assault rifles. It can be modified with virtually any kind of attachment. This assault rifle may be transformed into a lethal weapon with the help of additions.
In my opinion, this weapon is superior to yours because it can kill foes instantly. It's the ideal weapon for close-quarters combat. To reduce noise, I use a suppressor with it. Single, burst, and auto modes are all supported.
Why Beryl M762 – AR Is Great?
It has a fast fire rate 
It can be transformed into a lethal weapon 
It kills foes in an instant 
Beryl M762 – AR Details: https://www.youtube.com/watch?v=ITBzDtIBs-A
1. QBZ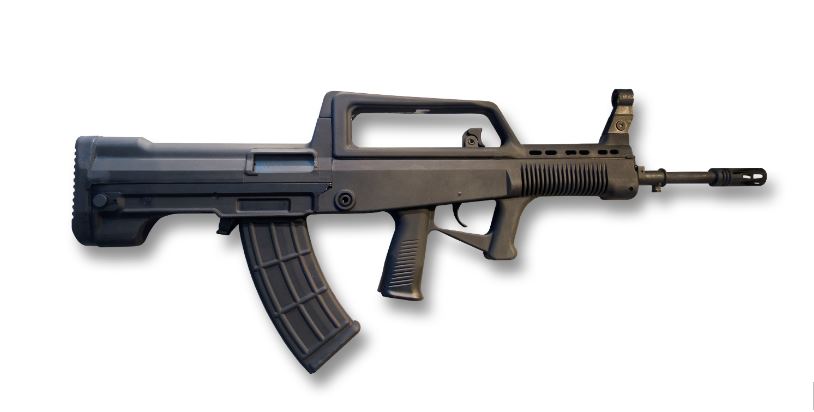 QBZ, PUBG Mobile
It is a bullpup assault rifle that fires 5.56mm ammunition in 30 rounds from a single magazine. On the Sanhok map in PUBG Mobile, it is a weapon that substitutes the SCAR-L. The weapon's qualities are similar to those of the SCAR-L, and it has a decent rate of fire. With a grip and muzzle, the QBZ-95 can be a mighty AR.
Why QBZ – 95 Is Great?
It can fire 30 rounds from a single magazine
It has a decent rate of fire
An extremely powerful AR
QBZ Details: https://www.youtube.com/watch?v=hpk6nNx7qq8
You May Also be Interested In: