[Top 5] Rainbow 6 Siege Best Lion Loadouts That Are Excellent
Updated: 22 Feb 2023 5:30 pm
The ability to disturb his opponent's rhythm makes Lion one of the most powerful operators in the game
Lion's ability to disrupt enemy movements and get information on their whereabouts is one of the most dangerous abilities in Siege. Each scan from the EE-ONE-D with its countdown and loud sound can inflict panic to enemies, as well as mask the noises that you and your teammates make. The great thing is that Lion's arsenal of weapons and gadgets work so well in conjunction with his special ability. And with the five loadouts that will be discussed in this article, you'll be able to further enhance your gameplay with Lion.
5. SG-CQB with Reflex B and Vertical Grip + LFP586 + Stun Grenade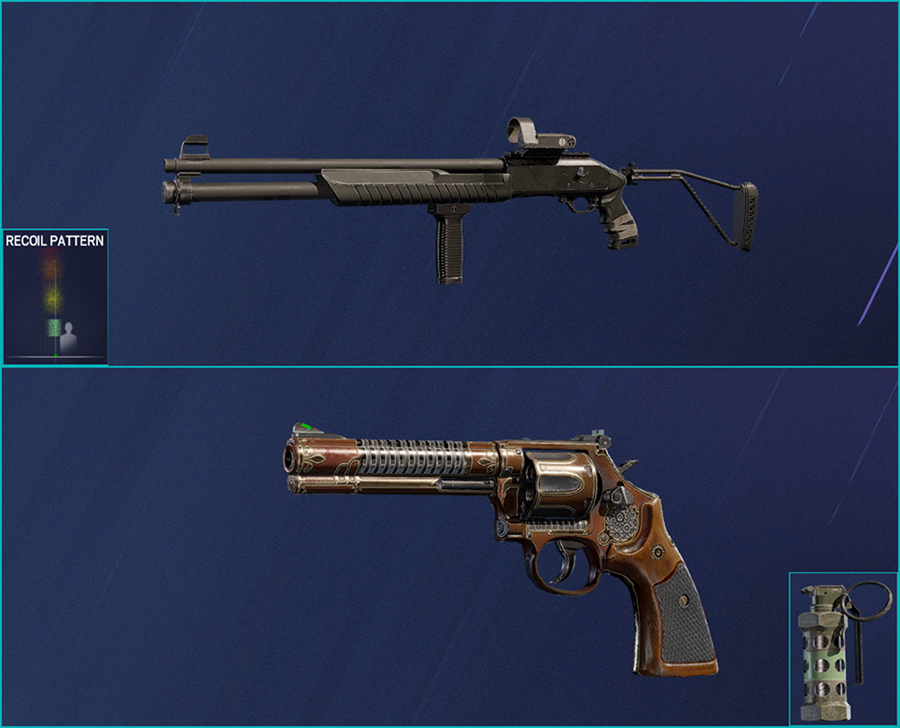 Each shot from any of these guns packs a heavy punch
For shotgun aficionados in Siege. The SG-CQB is one of the most enjoyable shotguns to use, especially now that you can equip a Reflex B sight on it. The Reflex B will provide a clearer front view while the player is in aim-down-sights (ads) position, which is just perfect for shotguns like the SG-SCQ. It has a pretty fast fire rate for a pump action shotgun, and inflicts heavy damage at close range. 
As for medium to long range strafing, the player can use the LFP586 handgun which packs heavy damage with each shot at any range. It also has a lot of destructive power and can puncture holes on unreinforced walls with just a few shots. And the stun grenades are the perfect tools for confusing Defenders hiding inside the objective area, and will allow you to get close enough in order to take advantage of your SG-CQB's close range superiority.
Excels in:
Close to medium range
Soft breaching
Heavy damage
Build details:
SG-CQB with Reflex B and Vertical Grip
LFP586
Stun Grenade
4. 417 with Scope 3.0x, Suppressor, and Vertical Grip + LFP586 + Claymore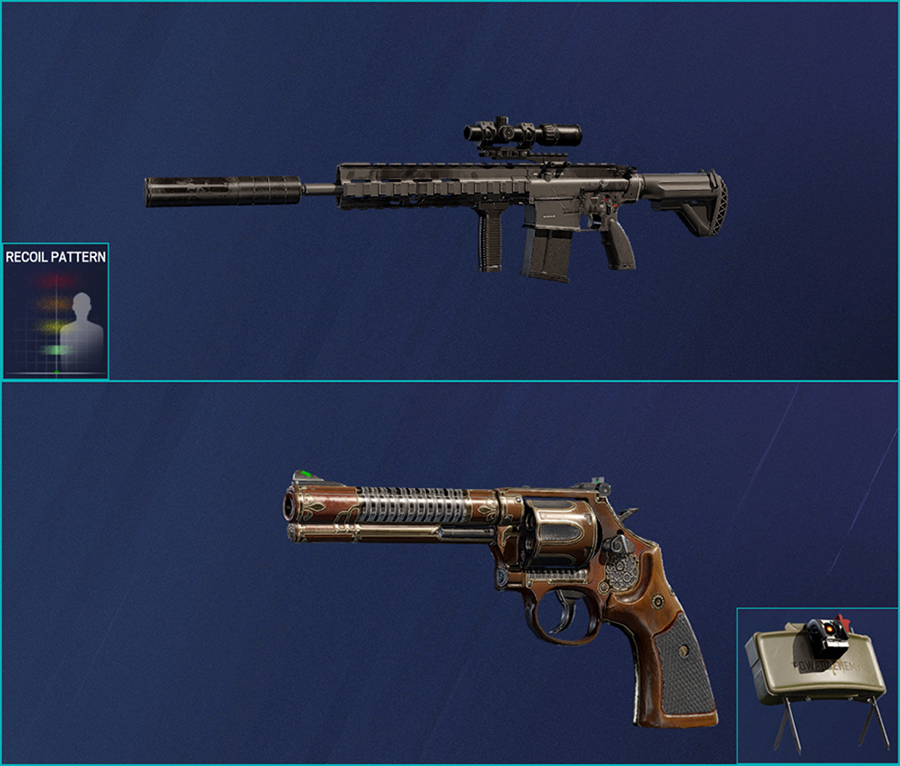 Now that he can carry two claymores. Expect Lion players to use this loadout more.
Best for long range recon and support. Lion has one of the best marksman rifles in the game. The 417 does a whopping 58 damage even with the damage reduction penalty from the suppressor. But with it, your shots will not give the opponents the white directional threat indicator that can tell them where your shots are coming from, so you'll be much safer from a counter fire. 
As for the LFP586, it's the best secondary weapon to have when you're using the 417 marksman rifle as your primary, because the biggest weakness of the 417 is its low bullet capacity per magazine. So, especially in close range encounters, you would most likely be switching to your handgun because there will be a lot of times when your primary will have to reload in the middle of an encounter, and you'd be glad to be carrying a handgun instead of a hand cannon.
The claymore is an excellent support against runouts while sniping outside of windows. And with the most recent update, operators that can carry claymore can now carry two. That means you will be able to cover more runout spots and can just focus more on sniping.
Excels in:
Stealth
Medium to long range
Anti-runouts
Build details:
417 with Scope 3.0x, Suppressor, and Vertical Grip
LFP586
Claymore
3. V308 with Scope 2.5x A, Compensator, and Vertical Grip + Gonne-6 + Claymore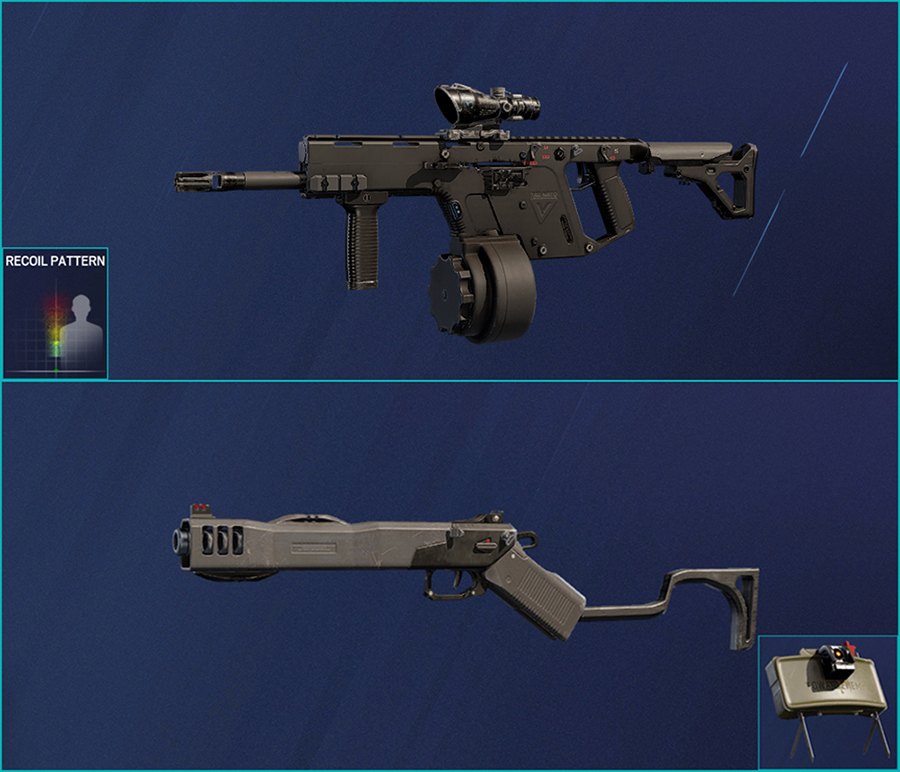 Offers the best recoil that you can get on the V308
When it comes to guns like the V308 that have big recoil diamonds, the compensator is a better muzzle attachment than the flash hider. The recoil diamond is the thickness of each recoil pattern which you can see from the image above. It basically means the random recoil or the recoil in all directions. So, it's better to make them smaller so that your shots will be smoother, especially when it comes to long and sustained firing, which the V308, with its huge bullet capacity per magazine, can provide. 
This loadout is also great for rushing because the rush can be initiated with Lion's EE-ONE-D followed immediately by the Gonne-6 destroying a barricaded door near the Defender's objective area. You can also reserve the Gonne-6 round for destroying troublesome bulletproof Defender gadgets like Maestro's Evil Eyes or Melusi's Banshees which can really put a stop on your rush.
As for the claymores, you can reserve it for countering enemies who are roaming or flanking. Put them in angles where their lasers won't be easily seen. And since Lion can now carry two of them, you can also reserve one claymore to protect the defuser from any Defender who would attempt to stop it.
Excels in:
Recoil control
Soft Breaching
Rushing
Anti-runouts
Build details:
V308 with Scope 2.5x A, Compensator, and Vertical Grip
Gonne-6
Claymore
2. V308 with Scope 2.5x A, Suppressor, and Vertical Grip + Gonne-6 + Stun Grenade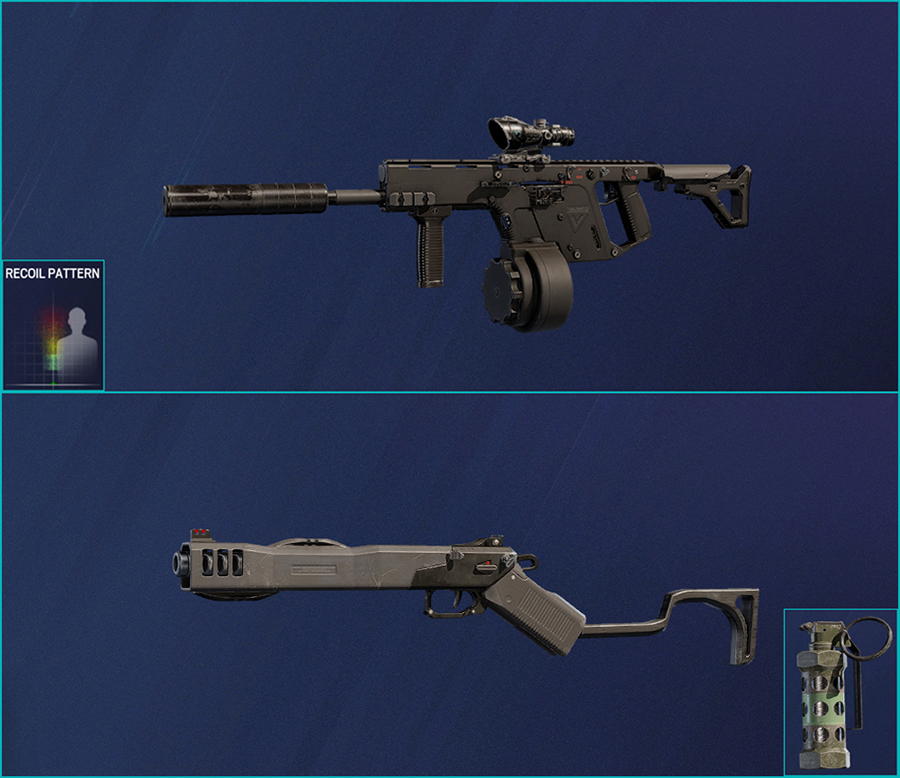 Penetrating the objective area with stun grenades is always a great way to push
With the inherently low recoil of the V308, its weapon kick can easily be controlled even without a muzzle attachment that provides recoil benefits, which is why the best muzzle attachment for this gun is the suppressor. Even with the damage penalty, the V308 still inflicts high damage at 37, and with its huge bullet capacity per magazine, combined with its low recoil, you'll be able to handle your enemies through sheer number of accurate shots.
This is the best loadout to switch to from #1 using the Attacker repick option when you determine that you won't really be needing claymores because of the Defenders' chosen objective area. One example of that is the second floor in Oregon. There's not a lot of runout spots for Defenders to capitalize on, and it would be much easier for you to attack if you would throw your stun grenades on the usual Defender angles.
Excels in:
Stealth
Soft breaching
Close to medium range
Build details:
V308 with Scope 2.5x A, Suppressor, and Vertical Grip
Gonne-6
Stun Grenade
1. V308 with Scope 2.5x A, Suppressor, and Vertical Grip + Gonne-6 + Claymore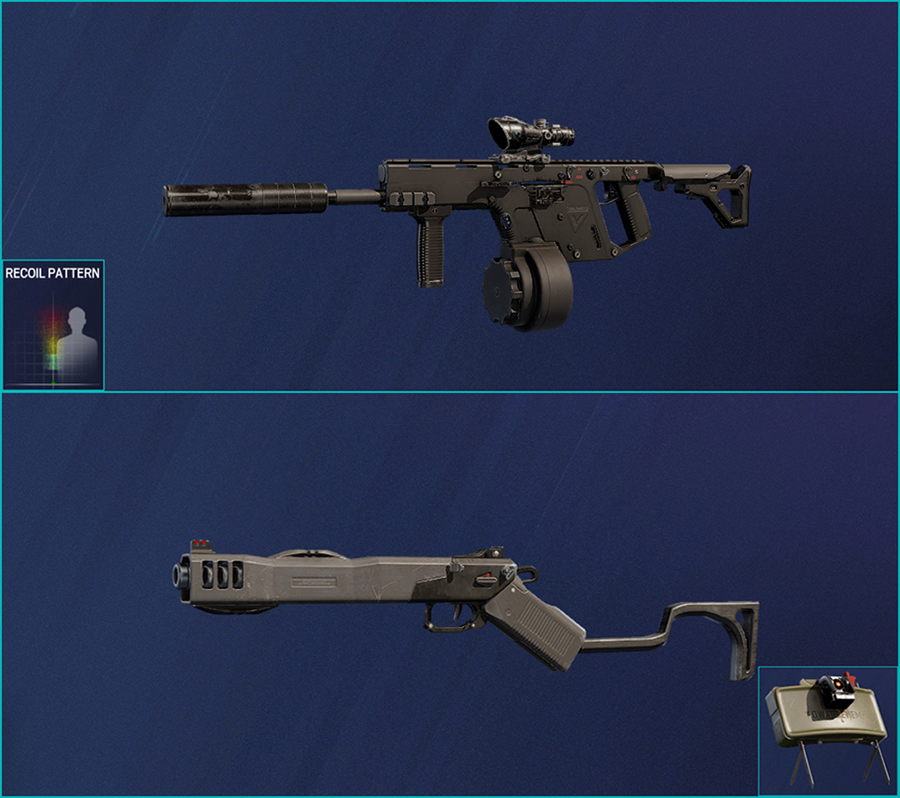 It's always great to see enemies getting confused when they're being hit by a suppressed gun
While the stun grenade is a very effective gadget for pushing because it doesn't only blinds enemies, it can rob them of their hearing as well. This loadout, with its claymores, is in #1 because it's generally better in most situations and in most maps. Claymores do not only counter runouts. They're great for countering roamers as well especially when hidden in awkward angles and above the stairs.
With this loadout, you'll be able to cover your back and possibly inflict some roamer kills while you push inside the Defenders' objective area. This is also a great roamer-hunting loadout because you can fight stealth with stealth. The suppressor will remove the directional threat indicator of your shots, so it'll take longer for your enemies to realize where you're shooting them from. You can also use the Gonne-6 hand cannon to quickly destroy hatches, either for penetrating the objective area or for escaping roamers. All in all, this is a versatile loadout that can excel in most situations
Excels in:
Anti-roamer
Stealth
Soft breaching
Close to medium range
Build details:
V308 with Scope 2.5x A, Suppressor, and Vertical Grip
Gonne-6
Claymore
Attention operator, please be advised. There is a new directive from Six. Read up on these related articles, and prepare for deployment:
You May Also Be Interested In: