[Top 5] Rainbow 6 Siege Best Dokkaebi Loadouts
Updated: 06 Aug 2021 4:02 pm
The Siege Waifu. Don't Let Her Pretty Face Fool You. This Korean Operator Will Use Her Hacking And Deadly Arsenal Of Weapons To Accomplish Her Mission At Any Cost.
Dokkaebi is perhaps the most useful and versatile operator in Rainbow Six Siege. Her ability to distract enemies and compromise their location through her logic bomb makes her a very valuable asset for any team. And it's not just her logic bomb that makes her special. The guns and secondary gadgets available to her makes her one of the favorites in the game.
1. Suppressed Mk 14 EBR with 2.5x Scope and Vertical Grip + SMG-12 with Holographic Sights, Vertical Grip, and Laser Under Barrel + Stun Grenades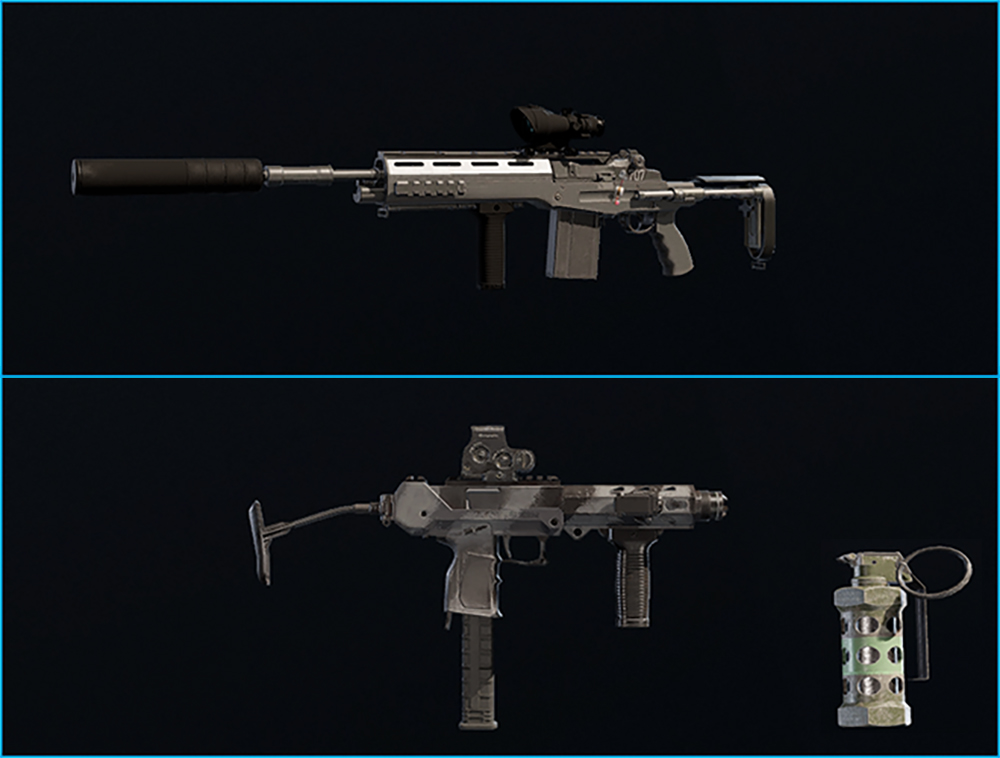 Play tricks on your enemies, just like a real dokkaebi from Korean folklore with loadout.
This is the most balanced and flexible Dokkaebi loadout. And for that, it is this author's #1. The suppressed marksman rifle is very effective when it comes to stealth. You can destroy defender cameras and other gadgets without alerting the enemies, and because of the suppressor, you can strafe at the enemies without the threat indicator alerting them to your whereabouts. Dokkaebi's marksman rifle can also destroy unreinforced hatches and inflict heavy damage, be it from long or short range.
The SMG-12 is a high damage machine pistol, and you will primarily use it during short range crossfires when your primary needs to reload. Its recoil is almost uncontrollable, so attaching a vertical grip to it is advisable. And since you won't usually have it on the ready, you don't need to worry about the laser giving away your position.
Lastly, the stun grenade is a really good partner for Dokkaebi's logic bomb. Once you ascertain your target's position, activate the logic bomb, then pop a stun grenade or two. This will almost guarantee panic even to experienced players. Even if the stun grenade doesn't blind your enemies, it'll distort their hearing, mask your footsteps, and allow you to go for the kill.
Excels in:
Stealth
Long and short range
Unreinforced hatch destruction
Rushing
Distraction
2. BOSG.12.2 with 2.5x Scope and Angled Grip + SMG-12 with Holographic Sights, Vertical Grip, and Laser Under Barrel + Smoke Grenades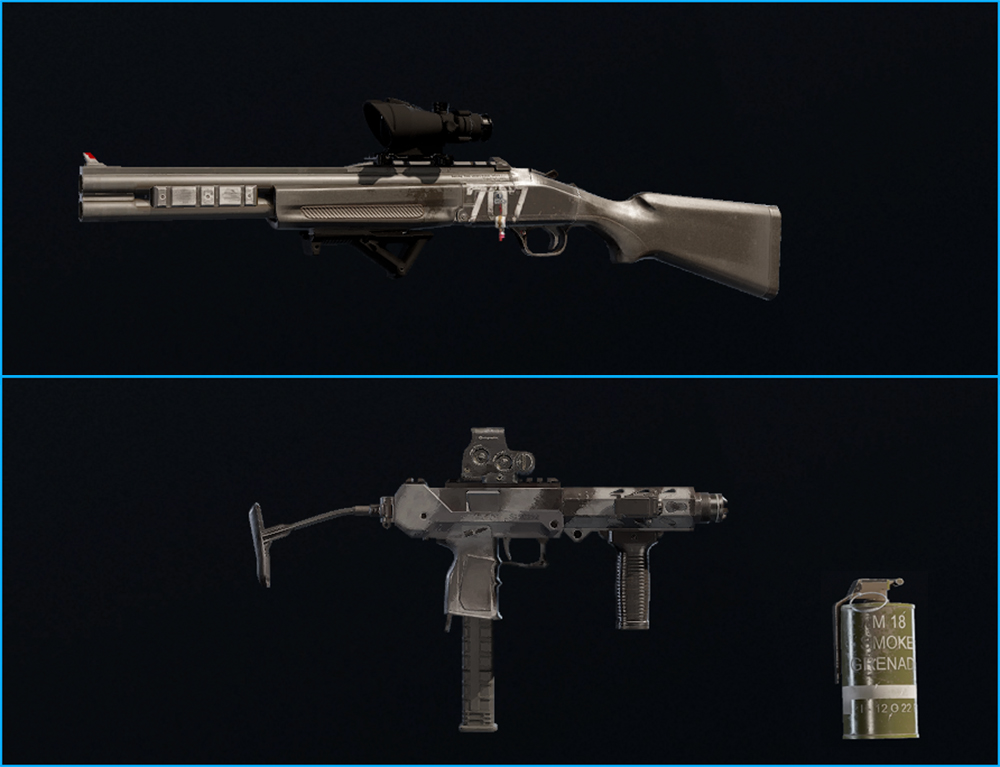 Ah, the BOSG. A shotgun that is practically a sniper rifle and looks like something straight from the wild wild west. Yep, it doesn't get anymore boss than that.
Dokkaebi's BOSG.12.2 is a shotgun which can also be used as a sniper rifle. It deals heavy damage from both long and short range. The BOSG12.2 is a single shot firing gun, so it doesn't really benefit from recoil control. Because of that, the angled grip will give you the most advantage. Allowing you to zoom in on your enemies much faster, and will be very useful during close range encounters where quick flicks come in handy. The BOSG12.2 can also destroy unreinforced hatches.
The BOSG.12.2 only has two shots per magazine, and that is where the SMG-12 comes in. If you find yourself in a close ranged encounter and you fail to kill the enemy with the BOSG.12.2, switching to this submachine gun will make the difference.
Since the BOSG.12.2 only has two shots per clip, and the SMG-12 goes crazy with its recoil. It'll be best if you let your enemies come out of their hiding places instead of you coming to them. Calling with the logic bomb and popping a smoke grenade to their hiding places will almost guarantee that they'll come out and attempt to find another location. That's when you'll be waiting to snipe them with your BOSG.12.2. Just like smoking out rats.
Excels in:
Long and short range
High damage
Distraction
Flushing out enemies
3. Mk 14 EBR with Muzzle Brake, 3.0x Scope, and Vertical Grip + Gonne-6 Hand Cannon + Smoke Grenades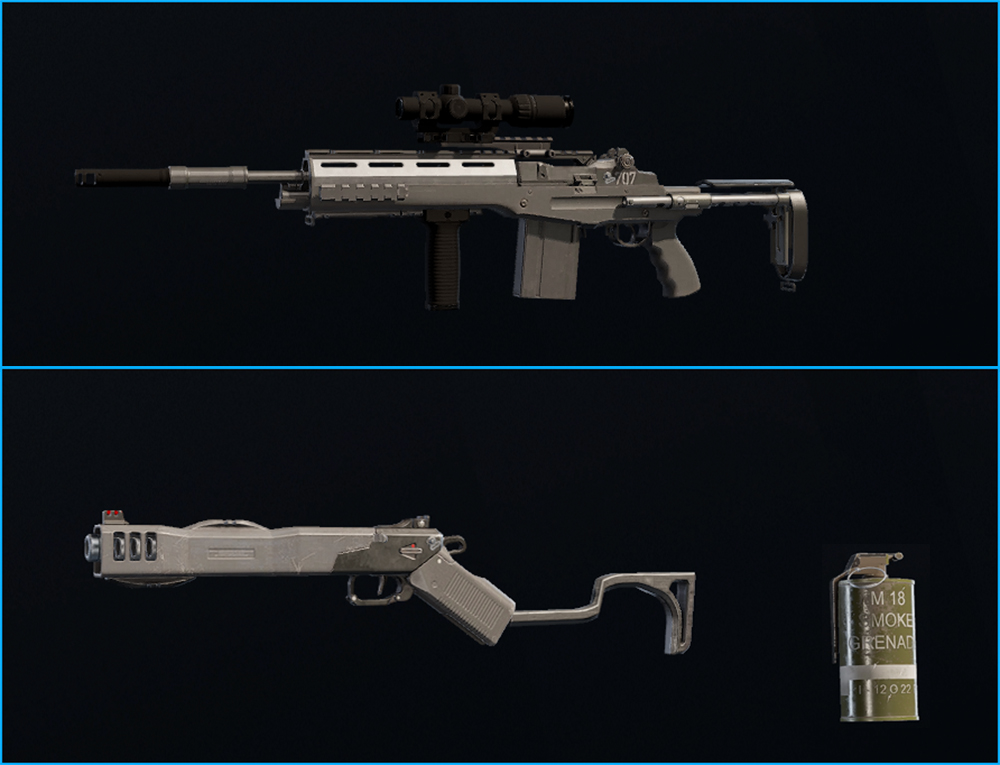 There's nothing more fun than shooting at your prey as they run out of their cover.
With this loadout, you're letting go of any stealth advantage in favor of maximum damage. The MK 14 EBR without a suppressor is one of the most powerful guns in R6. Add a muzzle brake to it, and it'll be hard not to kill your enemy once you have them on your sights. The drawback of this build is that with only one shot, you'll be letting your enemies know your whereabouts.
But to many players, the advantages of this loadout are more than enough to compensate for the drawbacks. The Gonne-6 Hand Cannon can destroy Castle barricades and any bullet-proof gadgets, such as shields, Melussi's banshees, or Maestro's pesky evil eyes.
Since you won't have the SMG-12 in this loadout as your secondary, it will be to your advantage to stay at long range as much as possible. Flush out your enemies with your logic bomb and smoke grenade and strafe away at them while they're running out of their cover.
Excels in:
Long range
High damage
Defender gadget destruction
Unreinforced hatch destruction
Punching holes on soft walls
Flushing out enemies
4. Mk 14 EBR with Muzzle Brake, 1.5x Scope, and Vertical Grip + SMG-12 with Holographic Sights, Vertical Grip, and Laser Under Barrel + Smoke Grenades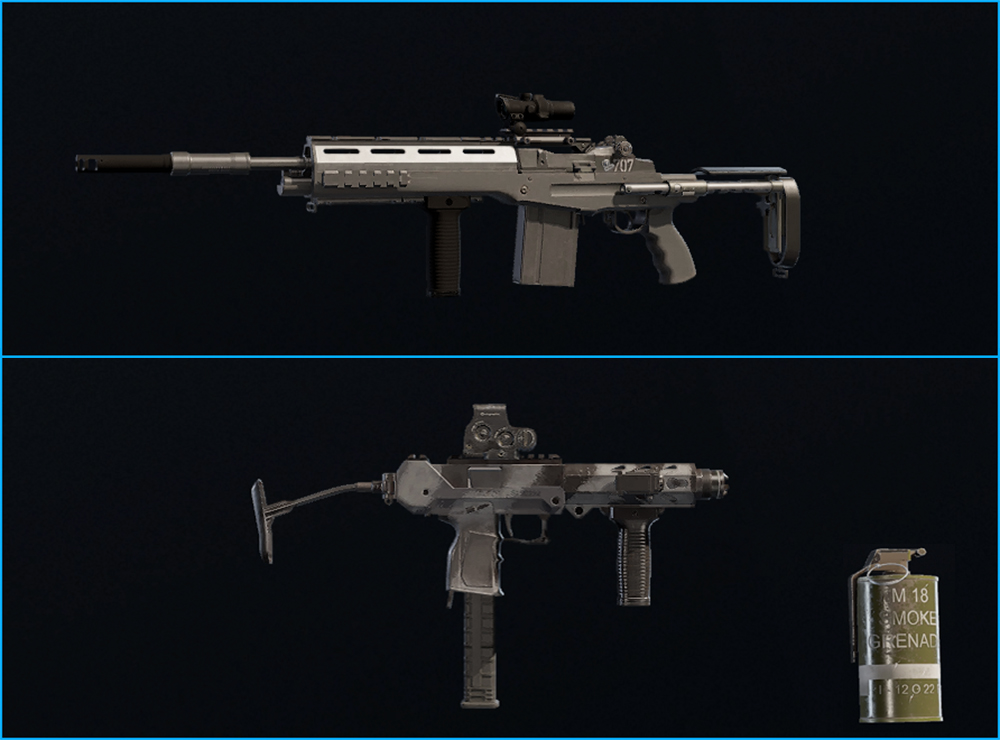 In many cases, a call from Dokkaebi at the start of the round also tells the defenders that a rush is coming. Still, they can only do so much about it.
The most successful rushes almost always involve a Dokkaebi. Partnered with a Lion and a Blitz, a rush with a well-coordinated team, kicked off by Dokkaebi's logic bomb is very hard to counter. This loadout specializes in rushing and close ranged fights. A 1.5x Scope attached to your primary will benefit you the most in a rush because you'll have to enter enemy lines very quickly and fight at close range.
Start off the rush with your logic bomb. Pop your smoke grenades to cover your team's entry, and go all out. Start the second logic bomb call immediately after the first call cools down. This always sends defenders in disarray.
Excels in:
Rushing
Close range
Surprise advantage
5. BOSG12.2 with 2.5x Scope and Angled Grip + Gonne-6 Hand Cannon + Stun Grenades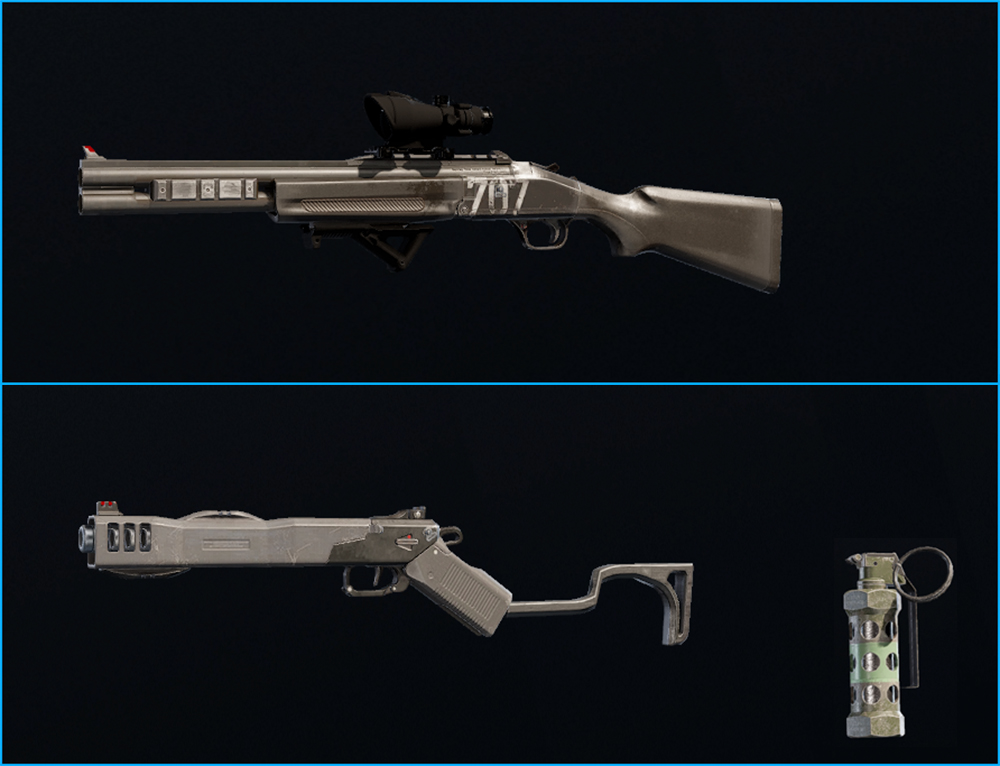 Some good ol' risk-return tradeoff
With this loadout, you're going with either a rush or a long-range support play. If you decide to play the long-range game, the Gonne-6 will come in handy. It can destroy a castle barricade obstructing your view, punch a hole on a soft wall, or destroy bullet proof defender gadgets from afar. Then you'll be using the BOSG12.2 as a sniper rifle. 
For a rush, always initiate with the logic bomb. Destroy pesky bullet proof defender gadgets, especiallyMaestro's evil eye and Melusi's Banshee, and aim for some flick kills with the BOSG12.2. It is a high damage weapon that will almost always guarantee a kill or at least a down when it hits.
Excels in:
Long range
Rush
Destroying defender gadgets 
Attention operator, please be advised. There is a new directive from Six. Read up on these related articles, and prepare for deployment:
You May Also Be Interested In: