Rainbow Six Siege Player Count Report
Updated: 08 Sep 2022 7:51 pm
Don't believe those random people on the internet saying that Siege is dying, because statistics show otherwise, and Siege will most likely be alive for many years to come.
When Was The Game Launched?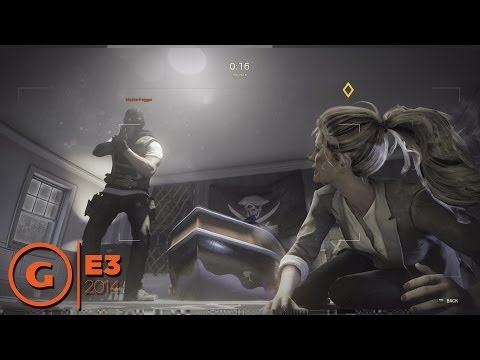 Rainbow Six Siege was launched on December 1, 2015 on PC, PS4, and Xbox One. Prior to that, it was one of the most anticipated titles that was about to come out, primarily because of its very impressive, realistic, and tactical E3 trailer, which we now know is very different from the actual game. A lot of people felt tricked, and that resulted in a lot of bad reviews for the game. But thankfully, it formed a solid player base, and Ubisoft didn't give up on the title.
Since its release, it got a lot of attention from Ubisoft through new patches, game content, and fixes. And because of the support that Ubisoft has given to the game since release, its player base steadily grew and since then, Siege has become Ubisoft's flagship game when it comes to Esports, and to this day remains its strongest Esports title with a great and lively Esports community. The game has earned Ubisoft more than $2.5 billion so far, and the game developer company has promised its support for the game for many years to come.
Current Estimated Total Active Players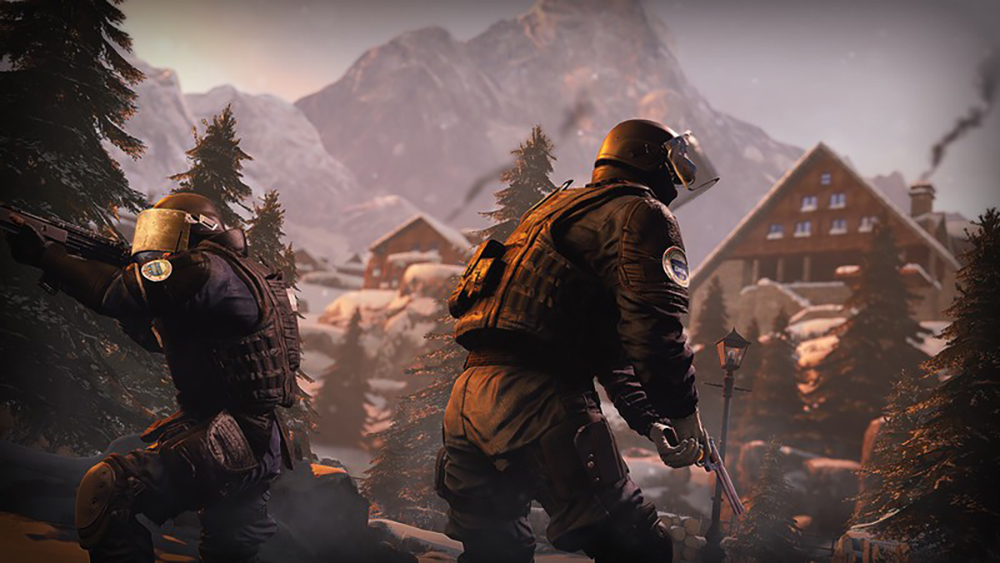 In February of this year, Ubisoft announced that the game has reached 80 million registered players. As for actual active players that play the game every day, according to Steam's statistics, Siege is averaging around 40k players per day and peaks at around 60k for the last three months, and that's quite impressive especially because it has been quite a while since the most recent season dropped. 
Generally, the game generates more interest whenever there's a new season, event, or content update. So, its popularity basically booms, calms down, decreases, then ramps up again as new content drops. And this is only Steam's statistics. We do not know how many players are playing the game without Steam, especially with the addition of Epic Store who offers a good price for the game, especially during sales, and there are also those who directly bought the game from Ubisoft. So, it's safe to say that there are many more players that are playing the game every day than 40k.
References:
https://steamcharts.com/app/359550
https://www.esports.net/news/is-rainbow-six-siege-dead/
https://techacake.com/rainbow-six-siege-player-count/
https://siege.gg/news/how-many-people-are-playing-rainbow-six-siege-in-2022
Is it Easy To Find Games?
I've been playing the game since 2018, and I don't notice any difference between the queue times then and now. I even usually play in the wee hours of the morning, from 12am to 6am but I usually a match in Ranked within 2 minutes of waiting. What's great is that each Game Mode has its estimated waiting time based on the current activity level of the game, so players don't really have to wonder that much.
Now let's take a look at the results of the queue time tests that I performed just now: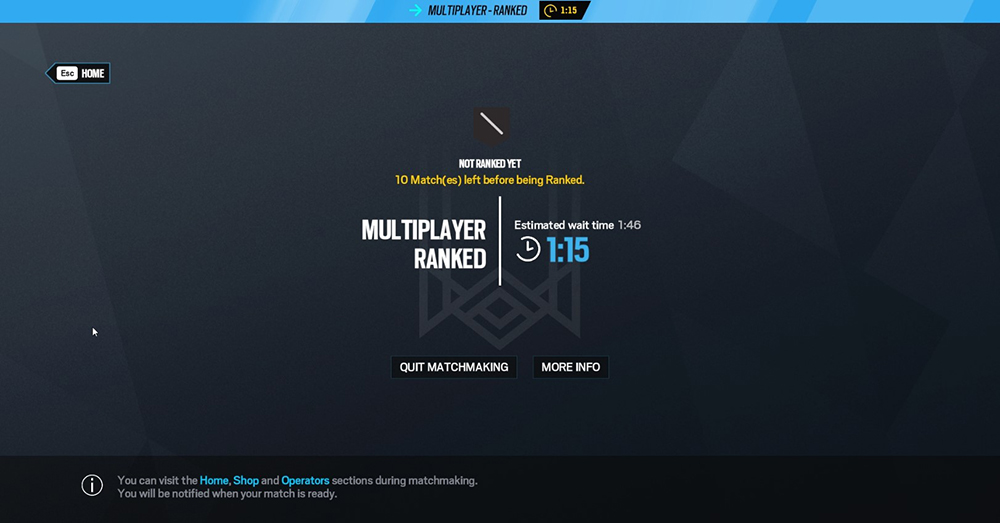 For Ranked, I was able to get a match with just 1 minute and 15 seconds of waiting, even though the estimated time was 1 minute and 46 seconds.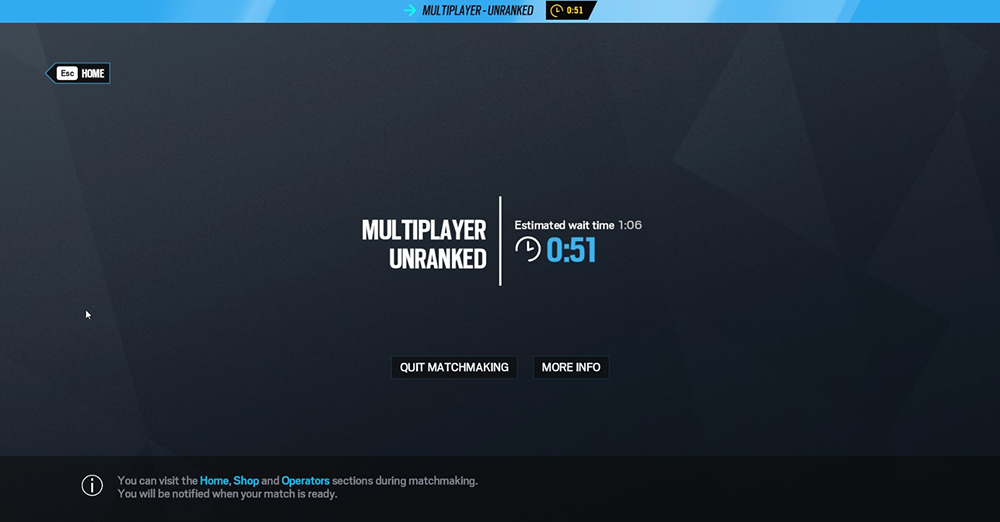 With Unranked, I was able to get a match in 51 seconds, even though the estimated waiting time was 1 minute and 6 seconds.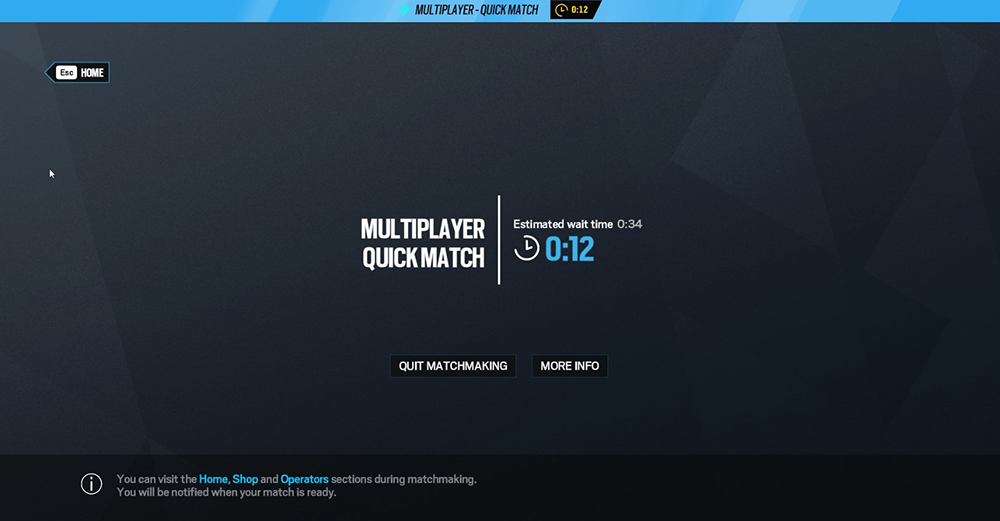 Quickmatch was super-fast. I was able to get a match in 12 seconds, while the estimated waiting time was 34 seconds.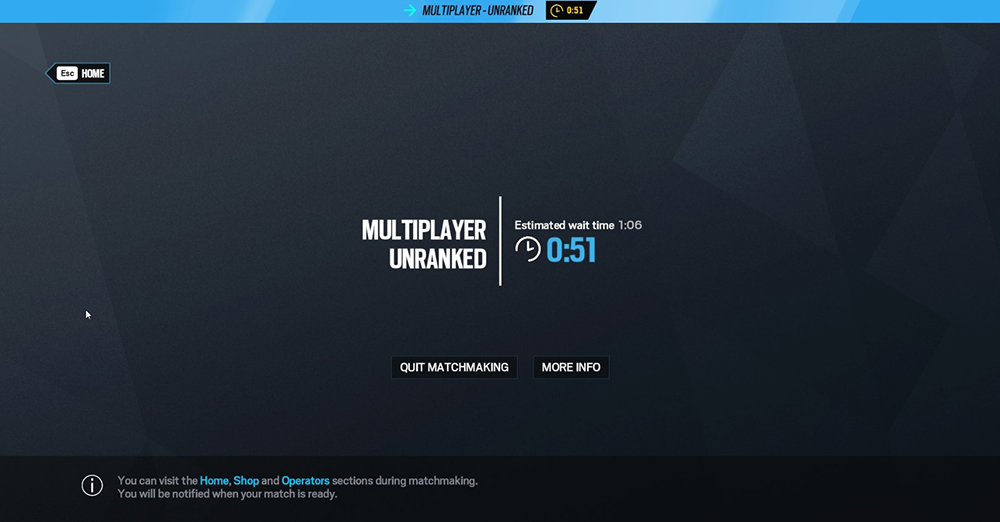 The newest game mode, which is Deathmatch, took 40 seconds before finding a match, and its estimated waiting time at the time of writing this was at 1 minute and 21 seconds.
Clearly, new players don't have to worry about long queue times when finding a match in Siege. The queue times have remained the same since I started the game in 2018, and perhaps even became faster, with new players trying out the game every day. The game has a lot of activity, and is still one of the most populated first-person shooting games there is.
How Active Are The Game Developers?
The developer support for this game is incredible, one of the best I've seen across many other games. While I don't agree with some of the changes they've made to the game, biggest of which is the removal of the night time maps, it is just factual to say that the developers are very active when it comes to making new content for the game, fixing bugs, and making changes to the current system. As of the time of this writing, a recent patch just dropped about the game's anti-cheat status, and one of the best events in the game, the M.U.T.E. Protocol was just brought back.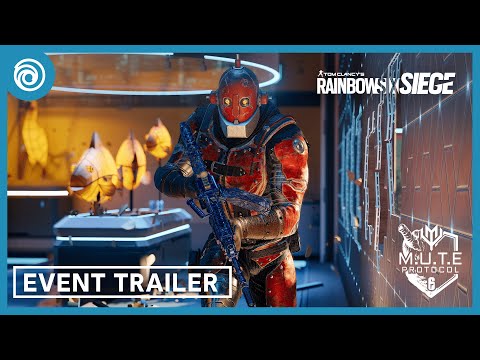 And as usual, there's a new season every about 3 months featuring a new operator. 2022 has so far seen some of the busiest activities in the game with two new operators, two new guns and special gadgets, and a new map which the Siege community hasn't gotten for a long time.
And in case you're wondering, this is the year 7 roadmap: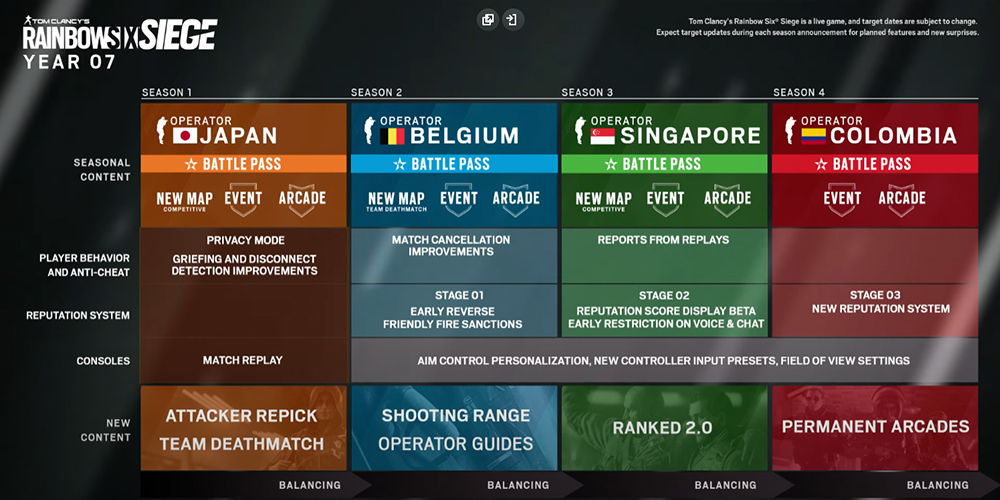 We're only halfway through year 7 of Siege, and based on this road map, there's a lot more to expect this year. I'm particularly looking forward to Ranked 2.0. and the reputation system because it aims to lessen the toxicity in the game, especially team killing.
How Active Is the Community?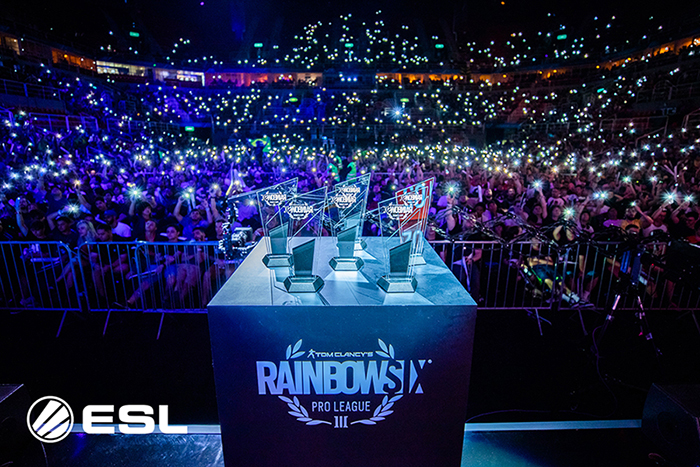 Photo credit: Rainbow Six Siege ESL
Siege has one of the most loyal player bases in the world of gaming, and understandably so, because to this day, Siege remains very unique compared to most first-person multiplayer shooting games out there, in that it is very tactical with destructible surfaces, high intensity, as well as having a dynamic pace that is purely dictated by the players. That's why even though it has already been 7 years, the Siege community remains very active and always looking for their "R6 Fix" each day.
Siege has a very lively subreddit which is the r/SiegeAcademy where anyone, especially new players could create a thread and ask for tips or questions relating to the game. The Youtube Siege community is also very much alive, with new creators making content every day, and the old ones that already have a very big following continue making cool and badass vids. The Twitch Siege community is also highly active, featuring a lot of new streamers, and many of them have just recently gotten their R6 streamer charms.
And of course, when you're looking for playmates, the best place to find them is on the Siege servers in Discord, as well as the Siege Facebook groups. These groups are usually divided by regions, and of course that is because players in the same region will have a better game experience together because they would share more or less the same ping. So, when trying to find a Facebook Siege Group, or Discord server, my tip is to type in your country as well.
List of Active Communities
Reddit: r/SiegeAcademy - 196k members
Discord: 585k members on the official channel
Facebook: 178k members on the biggest Facebook group, and there are many other regional groups with thousands of members. These groups are usually country-specific.
Youtube: A very active content creator and streamer community. Thousands of comments and millions of views, especially on popular Siege youtubers like Beaulo, Marley, TheGodlynoob, BikiniBodhi, and others.
Twitch: Peak viewers of 272,721 on May, 2021. 65k live viewers. 64k average, 5,632 average viewers in the last 7 days, and 948,083 viewing hours in the last 7 days.
Attention operator, please be advised. There is a new directive from Six. Read up on these related articles, and prepare for deployment:
You May Also Be Interested In: