[Top 10] Mobile Legends Best Hero To Solo Rank Up!
Updated: 24 Sep 2023 3:16 am
Looking to rank up your way up to the highest rank in solo queue? Well, here are the Top 10 Mobile Legends Best Hero To Solo Rank Up!
10. Jawhead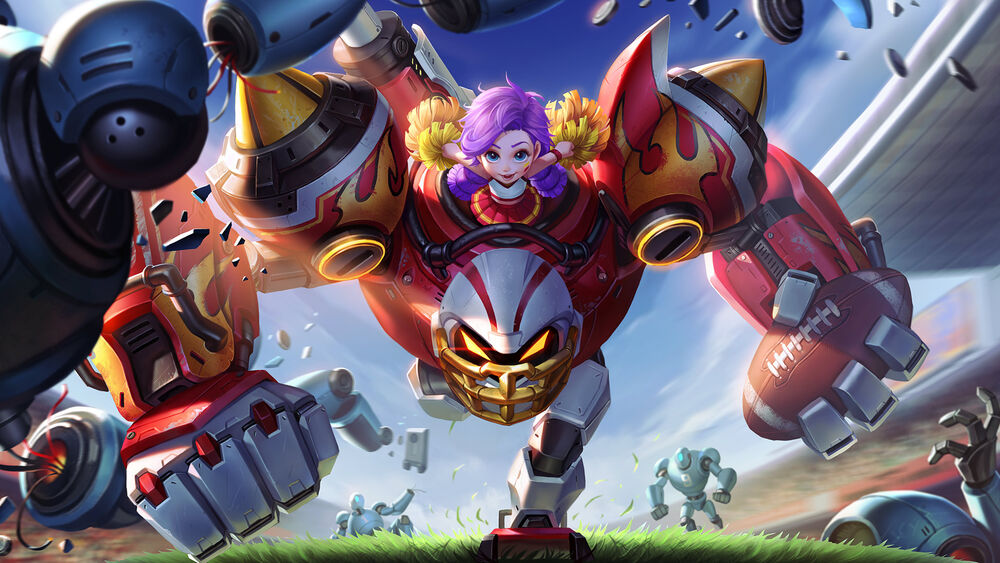 Jawhead (Fighter) / Foo Quarterback
         Jawhead, the Steel Sweetheart, isn't sweet to his enemies at all. He is a front-line fighter hero who can throw enemies or allies for assistance. He is also an essential hero in the heat of combat due to his CC and inordinately damage.
         His abilities are top-notch, especially when assisting ally heroes. With high mobility CC skills, assisting allies to secure a kill is child's play. Also, his ultimate skill is a knockback with a powerful blow is a great help for the team. In general, Jawhead is a crucial fighter for the team, even as a solo ranker.
What makes Jawhead Great for Solo Rank:
High Mobility
High Damage Output
High Assist Utility
Can Be a Tank 
9. Kagura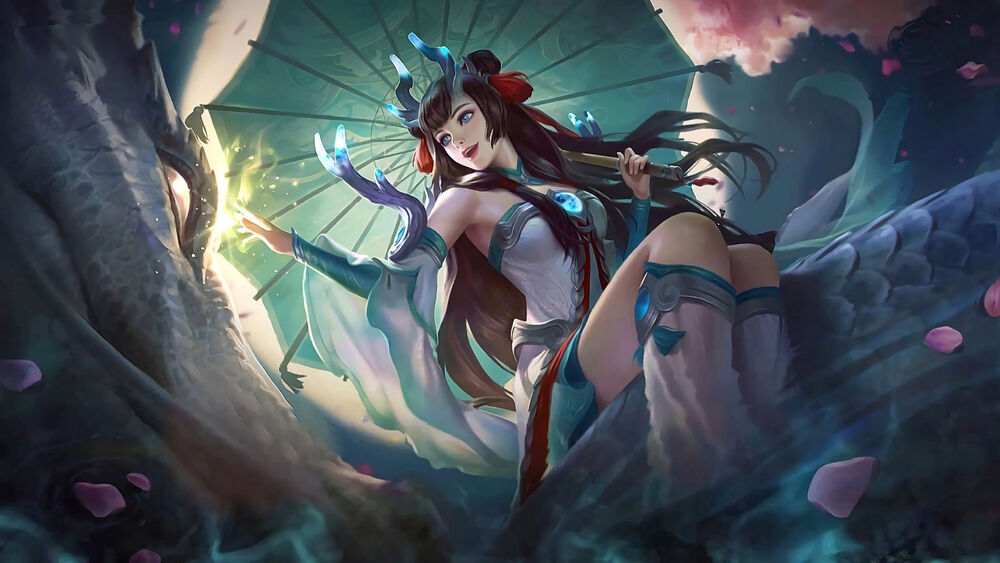 Kagura (Mage) / Soryu Maiden
          Kagura, the Yin-Yang Master, is a mid laner specialist known for its perplexing abilities. She is also a challenging mage to use but is an exceptional mage when mastered. Her abilities are her key to win situations, solo or in team fights.
         Her kit allows her to poke enemies easily while delivering significant damage. Also, her blink skill enables her to be immune to all CC effects, which is a great advantage for every hero in the game. And with her two-phase skills, deadly and annoying combos can be made to reap off and confuse enemies with ease. All in all, she might be an expert difficulty hero, but she is an excellent choice for solo rank. 
What makes Kagura Great for Solo Rank:
Great Poking Abilities
High Damage Outputs
Immune CC skill
Can Utilize Outplays
8. Wanwan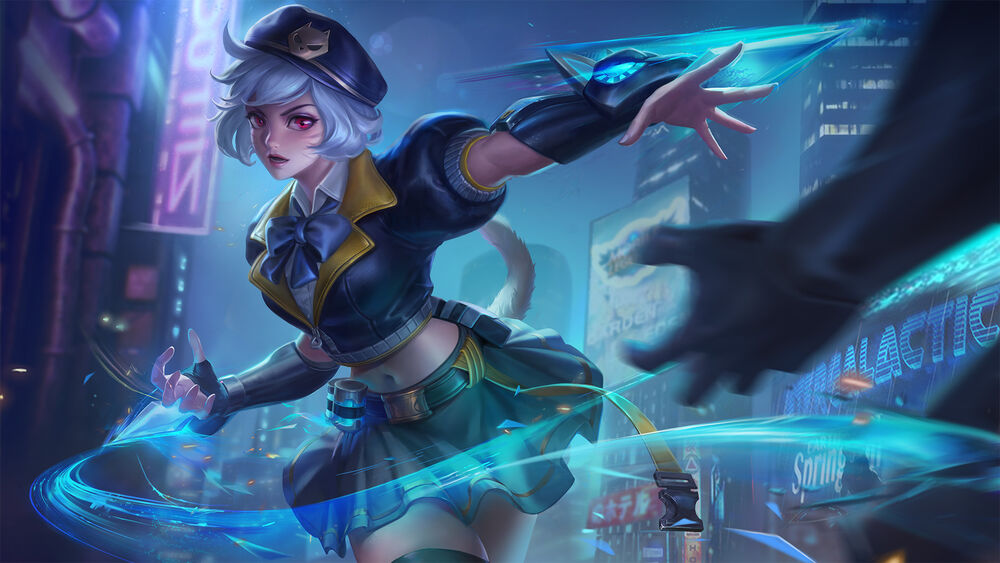 Wanwan (Marksman) /  Shoujo Commander
         Wanwan, the agile marksman, is one of the best marksmen to solo rank up. Her unique passive is one of her greatest assets, as it gives her high mobility in the game. She is also adept in the gold lane and poke-bursting enemies in the early game.
         Her abilities are for her to have uniquely high mobility and attack speed. Also, another great benefit of her is her immune CC skill, which is needed by all, especially marksmen, as it allows making an outplay in the game. Another great thing about Wanwan is her ultimate, which bursts enemies without you taking damage. All that marksmen need is in Wanwan, which is why she is a great hero for solo rank.
What makes Wanwan Great for Solo Rank:
High Mobility
High Damage
Immune CC skill
Burst Skill that immunes Wanwan to any Effects or Damages
7. Harley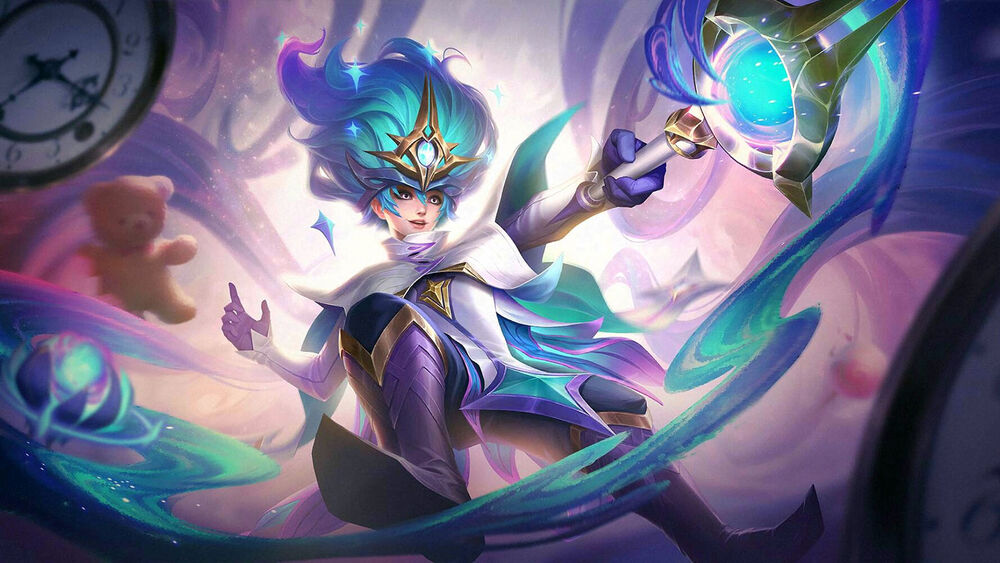 Harley (Mage) / Dream Caster
         Harley, the Mage Genius, is your assassin-mage that reaps off enemies unscathed. He is an eminent mage jungle as well as an ambusher. Being agile as he makes him pop off on your lane suddenly then vanish that fast.
         His skills are more of poking and reaping with a blink skill that enables him to make outplays and retrieve kills for his team. His jungling abilities are one of his strong suits, making him an early game dominator. With Harley being at the peak of his game, plucking glass cannon heroes would be an easy job for him.
What makes Harley Great for Solo Rank:
High Reaping Ability as it reaches level 4
High Poking and Damage Abilities
High Mobility
Can make Outplays in the verge of death
Effective Jungler
AD Carry Reaper
6. Yi Sun Shin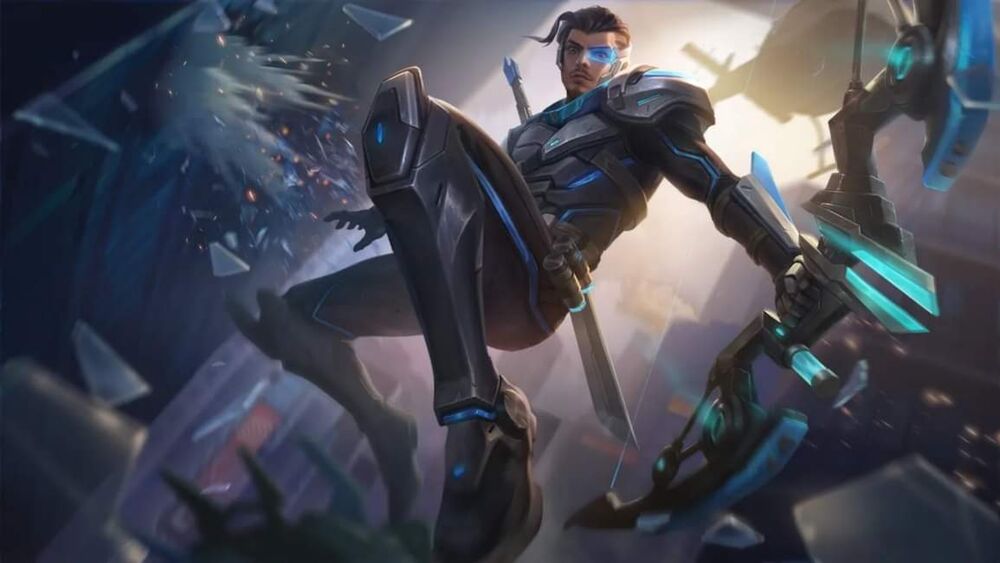 Yi Sun Shin (Marksman) / Azure Sentry
         Admiral Yi Sun-Shin is one of your high-caliber assassin-marksman, a melee-ranged marksman known for his high damage output. He is also an effective jungle and a high-class gold laner hero.
         His abilities are solely for reaping and chasing that deliver considerable damage to the enemies. Also, one of his assets is a global skill that provides information about the enemies' current location. With this, reaping off and ambushing enemies would be an easy task for the admiral, making him a beneficial hero in any situation. Overall, his abilities, as well as his damage, are top-notch, which makes him one of the best heroes for solo ranking.
What makes Yi Sun-Shin Great for Solo Rank:
High Damage Output
Enemy Location Identifier
Effective Jungler
5. Lunox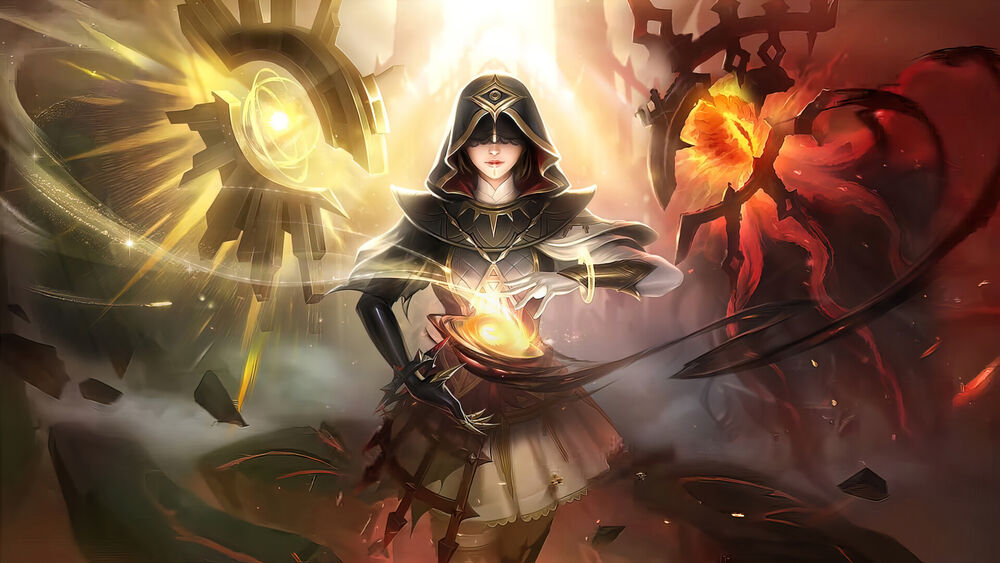 Lunox (Mage) / Eyes of Eternity
         Lunox, the Twilight Goddess, is a mage that holds the power of Order and Chaos. She is a high burst mage with unique abilities, adept in mid-lane sustaining. Her quirky skills make her a tough hero to use but can outplay every situation if used correctly.
         Her specialty is more of bursting and poking enemies off the lane. With her dark and light attributes, her abilities change along with their effects, but it's what makes her peculiarly strong. With her light-attribute ultimate, she can be immune to all damages and inabilities and, at the same time, deliver damage. And with his dark-attribute ultimate, she can burst out enemies easily in just a matter of time. And with her unique abilities, she became one of the best mages to use to solo rank up in the game.
What makes Lunox Great for Solo Rank:
High Burst Damage Capabilities
Great Mid-lane Sustainer
Great Poking Abilities
An Immune to All Skills
And Have a High Outturning Capabilities
4. Paquito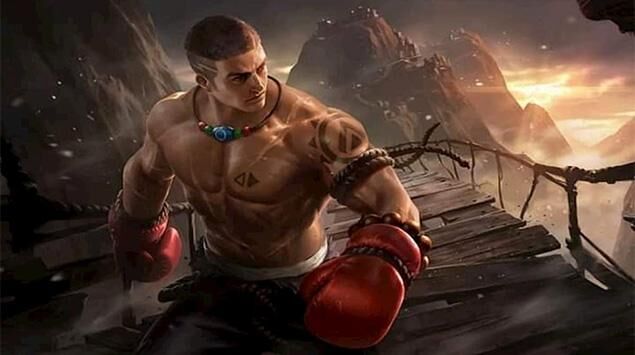 Paquito (Fighter) / Heavenly Fist
         Paquito, the righteous champion, is a great fighter to rank up in the solo queue. He is a solo exp-laner that dominates his lane. With his powerful blows and great chasing skill, enemies are off to their deathbeds.
         Paquito has what it takes to be the champion and win rank as a soloist. He is an adept fighter that controls his lane due to his hard-hitting abilities. With his unique passive, his skills reset cooldown, which is a perfect aid as his skills are his winning damage gear. He is a fighter best at bursting enemies in solo fights.
What makes Paquito Great for Solo Rank:
High Chasing and High Damage Abilities
High Mobility
Unique Reset Cooldown Passive
Great Sustaining Capabilities
An Early Game and One-on-One Dominator
3. Chou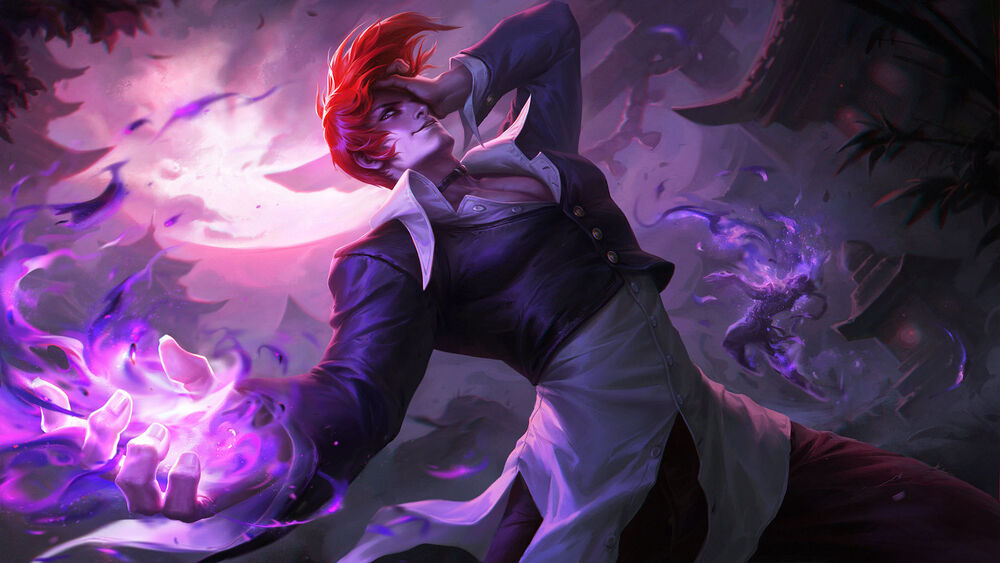 Chou (Fighter) / Iori Yagami
         Chou, the Kung-Fu boy, is a fighter known for his versatility and utility, as he can be a fighter, tank, roamer, and be assassin-like. He can dominate any lane in any game stage. He is also one of the inescapable units of the game because of his abilities.
         His kit provides him first-class mobility and control for every situation, as almost all his skills include dash effects. Another thing is that he has an immune CC effect which most likely you'll need in every game you'll play. He is one of the best fighters you'll use, as his skills are essential for most solo players. He is another top-notch hero to carry your low rank to the highest bracket.
What makes Chou Great for Solo Rank:
High Damage and Chasing Capabilities
Great CC Skills and an Immune CC Skill
Versatile Functions (Can be Tank, Support, etc.)
High Mobility
Can Outturn Events Unexpectedly
Early Game Dominator and One-on-One Champ
2. Selena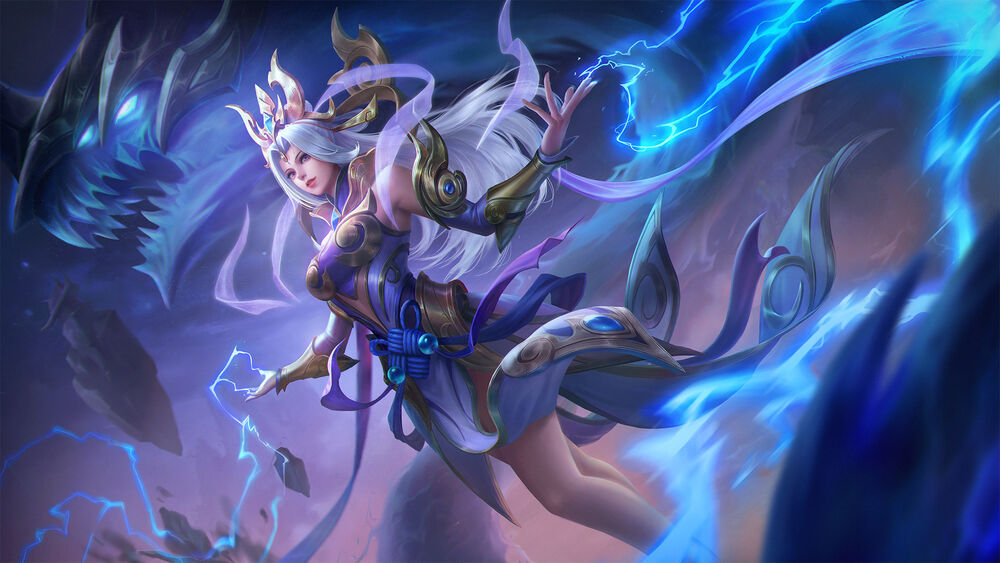 Selena (Assassin) / Thunder Flash
         Selena, the Abyssal Witch, is a mage-assassin with two forms that provide strong distant magical attack and tight melee combat. She indeed is a witch in the game, as she reaps off enemies as early as she reaches level two in her play. She may be difficult to use but fun and potent from early to late game.
         Her abilities are top-notch, as her bursts from early to the late game are deadly, especially to glass cannons. Also, her unique passive benefits her high damage utility, as it resets the cooldown of the previous skill used. She also has a stun and imposing mobility, making her a great assassin in the game. In particular, Selena is what you want to use if you wish to tilt enemies badly as early as the game starts.
What makes Selena Great for Solo Rank:
High Reaping Abilities as it reaches level 2
High Burst Damage Output
High Mobility
Long CC Duration
Effective Jungler
1. Granger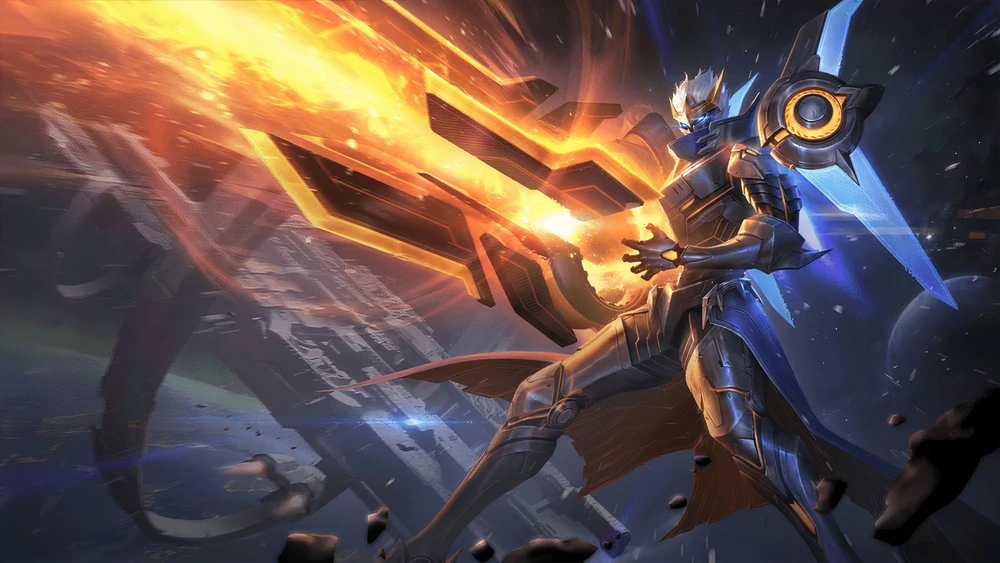 Granger (Marksman) / Starfall Knight
         Granger is a marksman known for being an early game dominator. Also, he is an assassin, as he reaps enemies even at starting stages even though he's a marksman. He is a very high-caliber marksman to rank up in the game.
         His abilities are top-notch, as he deals explosive damage with high mobility, which every sniper needs. The only drawback for his abilities is that he isn't immune to CC skills. But let alone, wrecking enemies in solo fights and team fights is an easy task for him. He won't need an immune CC skill to make an outplay situation. He is one of the best heroes to use if you're a solo ranker.
What makes Granger Great for Solo Rank:
High Damage
High Mobility
Early Game Dominator
Effective Jungler
Can Overturn Events
You May Also Be Interested In:
Image Gallery