Mobile Legends Best Aamon Skins Revealed (All Aamon Skins Ranked)
Updated: 03 Jun 2023 8:03 pm
The Head of the Paxley Household has only 3 Skins to choose from.
Aamon, Gusion's older brother, is a feared and well-respected Assassin who specializes in Burst/Reap. He is a top-tier core hero who is devastating against Marksmen and Mages.  He is mastered through his camouflage and speed abilities that highlight his fundamental strengths.
Join us now as we embark on a list of Aamon Skins in ranked order. The leader of the House of Paxley has only 3 Skins to choose from. Here they are.
3. Night's Edge (Good)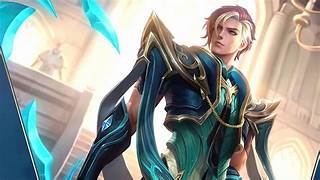 See Night's Edge in action: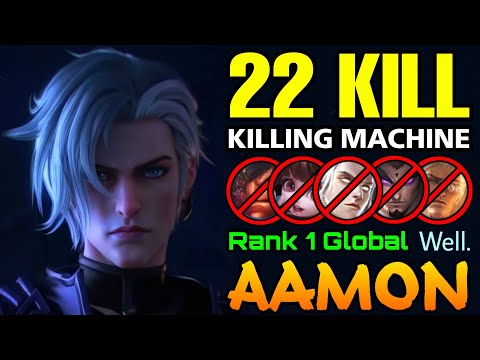 The third skin on the list has a unique and intricate design that perfectly fits and matches Aamon's persona as the nobility of magic society. This skin does not have added perks but transforms Aamon through his brown hairstyle and garments, which take on an emerald green color.
What Aamon lacks in graphics with Night's Edge is compensated by his shift in color and hairstyle, which captivates and stimulates his magical damage in combat. Given the fairly limited selection on this list, the price and convenience of acquisition offer great value to this skin.
How to get Night's Edge
This simple work of art is available for only 269 Diamonds in Shop.
Skin Rating
Normal Skin - 4/10
2. Nobel Crest (Great)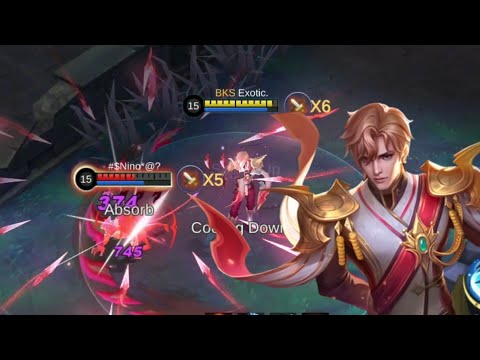 See Noble Crest in action: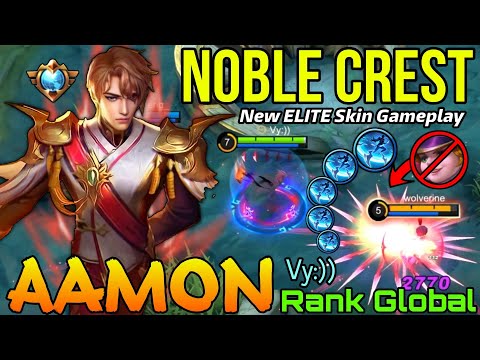 Another majestic exhibition, but this time in the role of a respected general. This skin depicts Aamon sporting blonde hair, a much softer face, and a royal military suit, appearing delightfully attractive. The skin comes with bonus display animation and redesigned visual effects for skills.
The skill effects now have a crimson color and are far more potent and enhanced than originally. This matches the color of Aamon's costume and is far easy on the eyes. It significantly improves his abilities and undoubtedly prompts opponents to flee. This skin is deserving of possessing and certainly surpasses the other two on this list on the basis of its own merits.
How to get Noble Crest
This art of leadership royalty is available for only 599 Diamonds in Shop.
Skin Rating
Elite Skin - 8/10
1. Cyber Assassin (Legendary)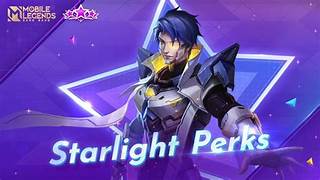 See Cyber Assassin in action: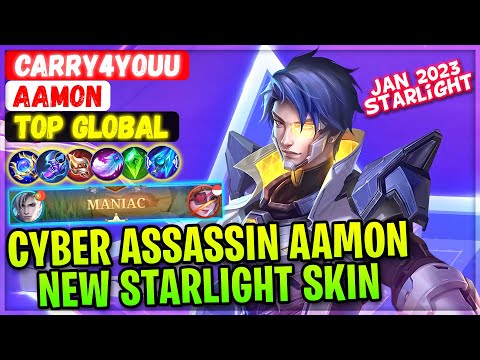 A futuristic skin that departs significantly from Aamon's origins is ranked number one. Aamon appears as a knight in the shadows, or even a royal assassin, in this starlight skin. New display animation, skill effect modifications, and starlight display scenes are all added features. 
This skin's revamped skill visuals deserve high recognition for being the most powerful and brilliantly crafted. They appear as a burst of purple and yellow that declares force and authority in more ways than one could process. If you are a Pro Aamon Main, this is the ideal option on this list for you. Aamon's futuristic armor adds more value to visuals.
How to get Cyber Assassin
Purchase a Starlight Membership to avail this intricate skin. Initial Release: 01/23
Skin Rating
Starlight Skin - 10/10
You may also be interested in: