Mobile Legends Best Kimmy Skins Revealed (All Kimmy Skins Ranked)
Updated: 21 Jun 2023 6:21 pm
Kimmy, one of the most banned heroes in 2023 has 6 Skins to ignite fear amongst opponents.
Kimmy is one of the most banned heroes in 2023. This is a testament to her abilities. Her ability to deal continuous damage is her most valuable asset that must be capitalized on in comparison to her ultimate skill. As a Marksman/Mage, she is a unique dual role hero who specializes in Damage/Magic Damage.
Kimmy hails from a military background and has a keen interest for innovation and technology. This is visualized and apparent through her 6 available skins that have been listed in ranked format. Learn why and how to get hold of these intelligently and artfully designed skins. 
6. Steam Researcher (Ok)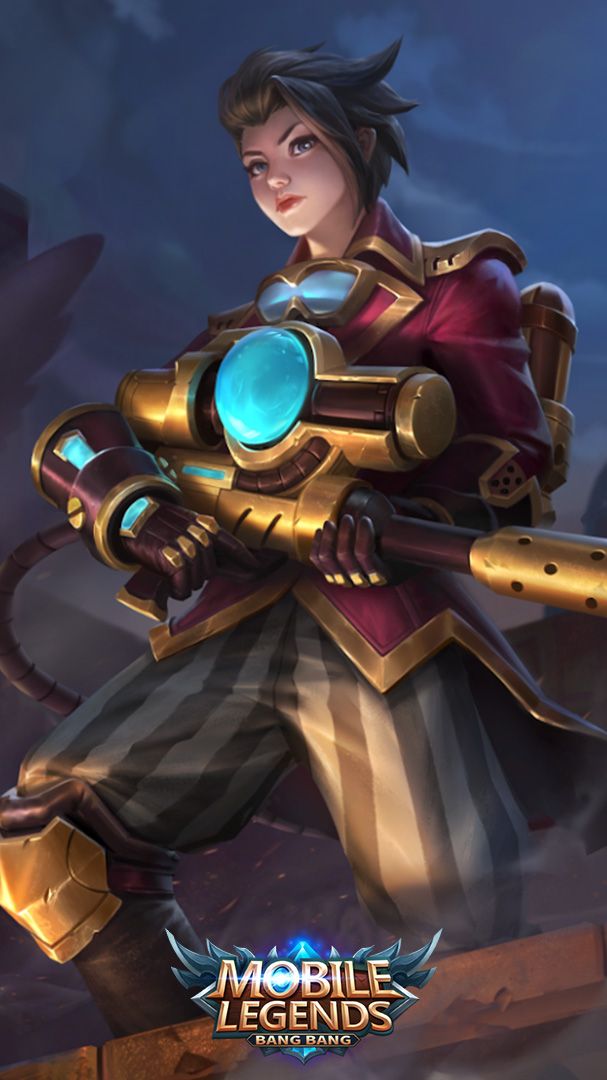 See Steam Researcher in action: 
As you might expect, the most basic skin on our list has no extra benefits yet fundamentally alters the way in which the hero appears. The new wardrobe pays homage to Kimmy's love of technology and invention by expressing her as an enlightened scholar.
There is no disputing the fear that surrounds Kimmy. Steam Researcher intensifies her aura and also beautifully enhances the visual impact of her red skill effects. Her distinctive red motif makes for an eye-catching appearance in battle. For Kimmy Mains, this is her go-to skin.
How to get Steam Researcher
This basic depiction is available for 269 Diamonds in Shop
Skin Rating
Normal Skin - 6/10
5. Charge Leader (Good)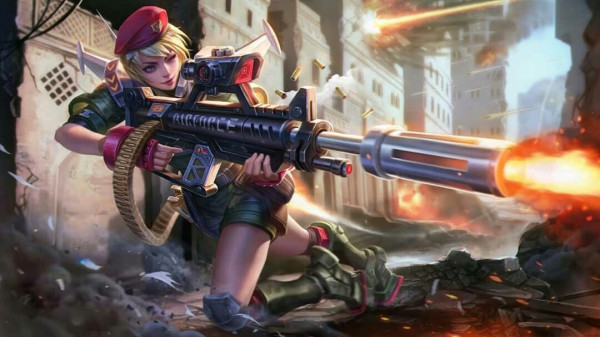 See Charge Leader in action: 
In this portrayal of Kimmy that honors her military heritage, she is themed as the Goddess of War. Charge Leader, revealed to have the identity of a soldier, features all new display animation and skill effect adjustments. She appears well-trained and prepared for action in this impact driven image.
Charge Leader's skill effects are amplified, giving her presence in battle a greater sense of terror and dread. Her attire stands out due to its military-inspired combat elements. This depiction does an excellent job of capturing Kimmy's military history.
How to get Charge Leader
This dominant illustration is available for 749 Diamonds in Shop.
Skin Rating
Special Skin 7/10
4. Bio Frontier (Great)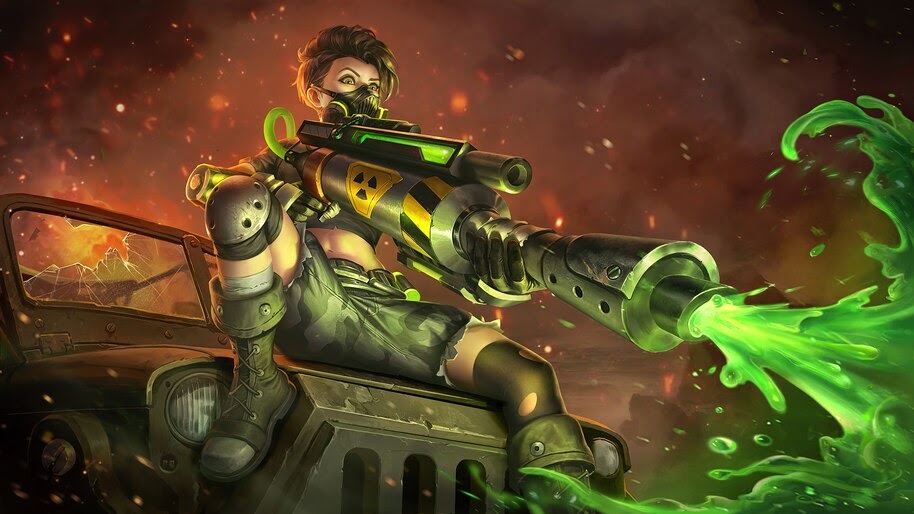 See Bio Frontier in action: 
This is a Starlight Skin that could include Starlight Perks and Privileges upon obtaining. It's a transformation into bio-warfare that suggests the use of toxins and chemicals in weaponry.With brand-new display animation and redesigned visual effects for skills, this is a fearful, intriguing and appealing image.
The green skill effects dynamically captures the theme of this skin in all its dimensions. It also adds relevance to Kimmy as a military scholar, which is a fundamental characteristic of Kimmy that is vibrant throughout her existence. The black attire and green skill effects are a visually captivating combination that also gives off a cool gothic vibe and adds style to the overall presentation. 
How to get Bio Frontier
Purchase a Starlight Membership to avail this fearless skin. Initial Release Date: 2019/03.
Skin Rating
Starlight Skin - 8/10
3. Astrocat (Great)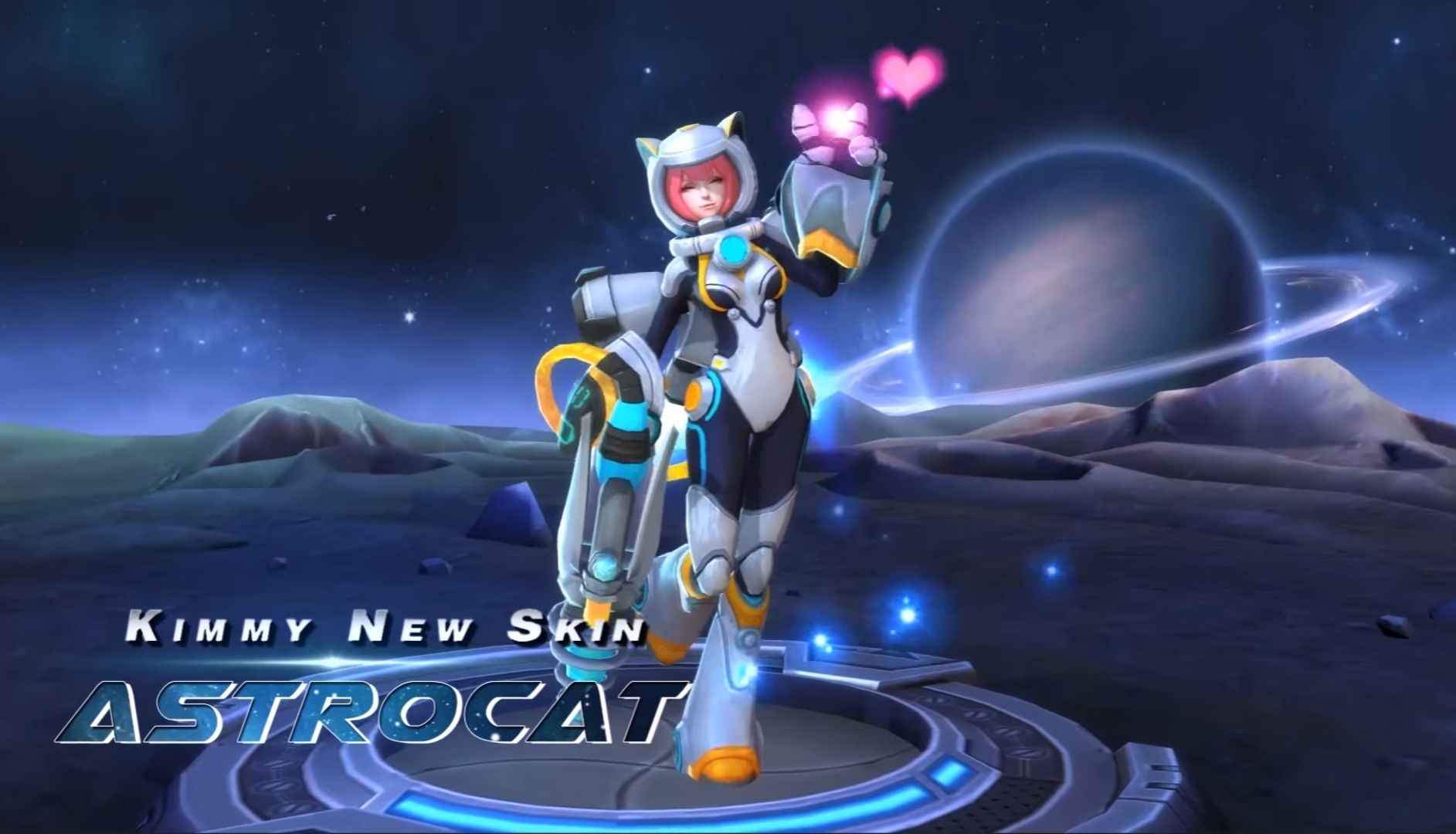 See Astrocat in action: 
Here, the space concept has a special element that distinguishes Kimmy as a feline. With brand-new display animation and skill effect modifications, this distinctive and imaginative illustration would interest skin collectors. This skin's creativity is superior in regards to how well it matches Kimmy's personality.
The space outfit is sure to inspire teammates and have opponents on their heels. The light blue astro skill effects also speak to Kimmy's magic damage, which is a unique perspective that captures her in an even more powerful atmosphere in battle. The overall imagery of Astrocat is one of a kind that is sure to be one of the best carry skins available right now.
How to get Astrocat
This unique illustration is available through limited-time events. Be sure to check out events every 24 hours.
Skin Rating
Epic Skin - 9/10
2. Frost Wing (Legendary)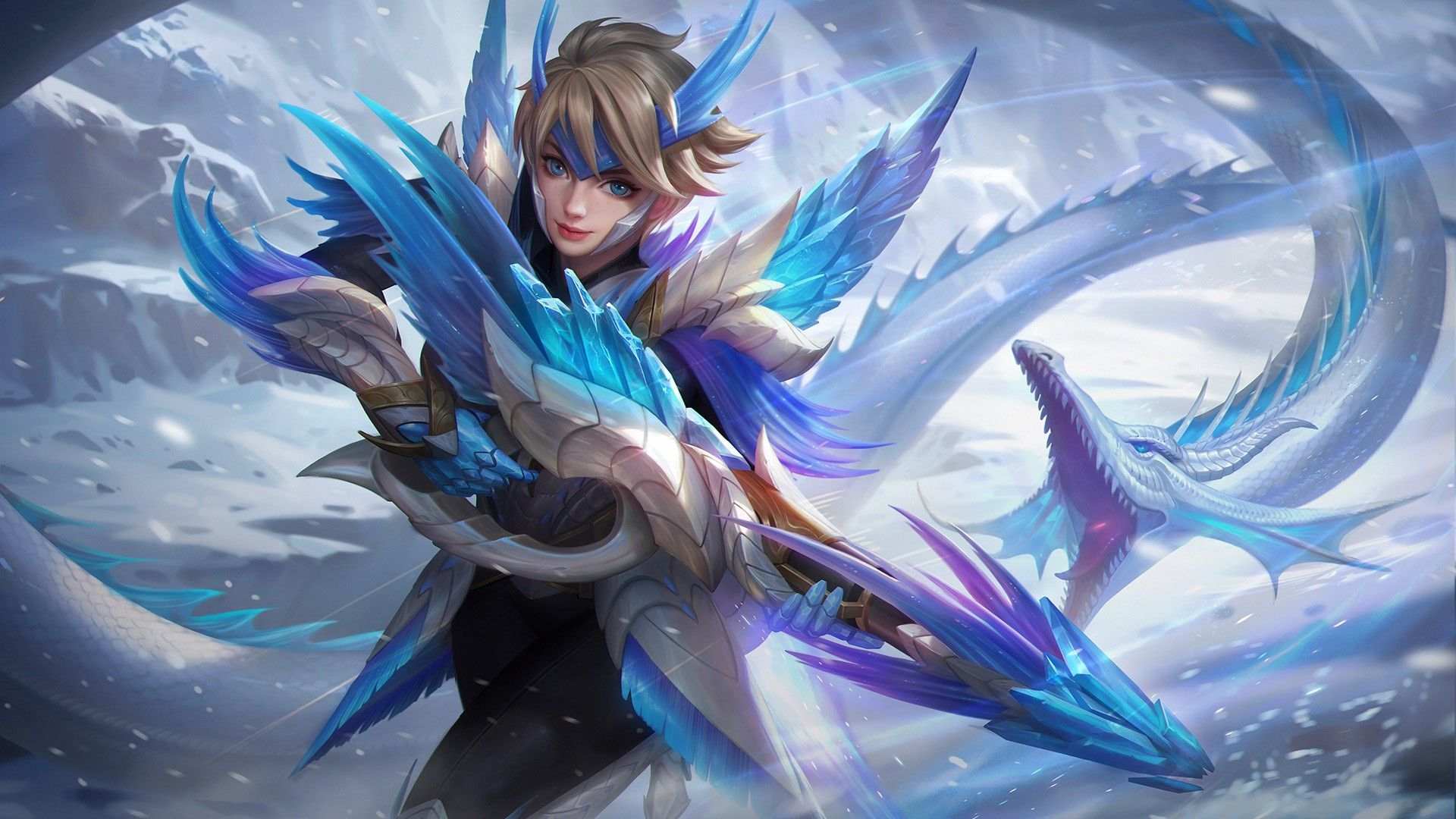 See Frost Wing in action: 
Frost Wing is part of the Dragon Tamer Series that bears relevance to skin collectors and those fond of the dragon themed series of skins. It includes skin voiceover changes, skill effect changes, new display and animation scenes.
This here is an interesting illustration since it combines dragons, known to breathe fire with a cooler setting. The skill effects are unforgiving with their ice shard appearance while the use of Kimmy's ultimate skill shoots giant ice-berg like bullets. This significantly improves her appearance and gameplay. It is impossible to dispute Frost Wing's effectiveness in combat.
How to get Frost Wing
This terrifyingly interesting depiction is available for 899 Diamonds in Store.
Skin Rating
Series Skin - 9/10
1. First Order Jet Trooper (Legendary)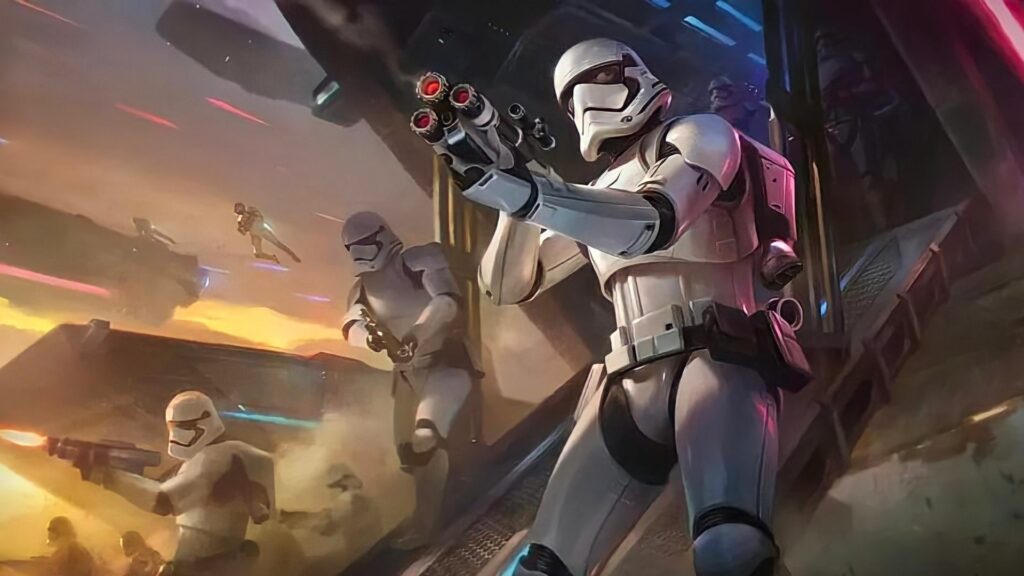 See First Order Jet Trooper in action: 
This is a collaboration series of skins between the Sci-Fi Franchise Star Wars and Mobile Legends. Impressively, it comes with exclusive skill icons, voiceovers, new display scene, skill effect changes and all new display animation. This is definitely one of the best carry skins in ML.
One would take a second glance to identify Kimmy in battle since this illustration revamps her with the image of Jet Troopers in Star Wars who are a modification of the well known Storm Troopers. It is a powerful image backed up by laser-like skill effects. Additionally, her second skill dash leaves a trail of grenades, which is exclusive only to this skin. First Order Jet Trooper is a real draw for Kimmy Mains and Skin Collectors out there.
How to get First Order Jet Trooper
This Star Wars depiction is available via Limited-time Events. Be sure to check out and take part in events every 24 hours for your chance to avail this rare beauty.
Skin Rating
Star Wars Collaboration Skin - 10/10
You may also be interested in: