[Top 5] Mobile Legends Best Commanders in Magic Chess
Updated: 04 Jun 2021 11:52 am
Magic Chess Commanders
What about Magic Chess Commanders?
Those who are tired of losing in Mobile Legends often visit the world of Magic Chess to take some steam off. Browbeaten and exhausted, players tap the Magic Chess icon on their phones and unwind by playing Moonton's second greatest creation. To accomplish this spiritual journey, however, a fundamental knowledge on which the best commanders to use must be acquired. Otherwise, players risk themselves failing in both games, something that definitely feels frustrating. So, if you don't want to get the first player eliminated when playing Magic Chess, here are the Top 5 Mobile Legends Best Commanders in Magic Chess.
5. Ragnar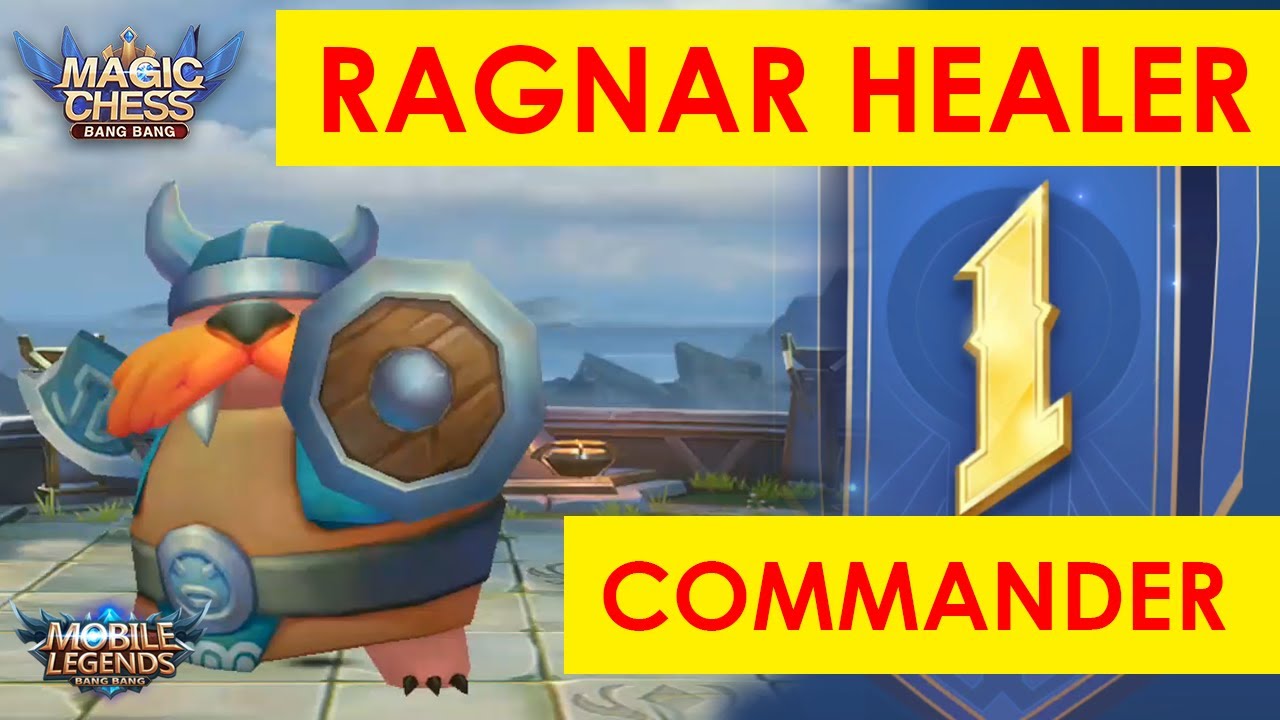 Ragnar, the Late Game Sea Doge
Ragnar takes all the damage he could possibly take using "Regen" in the early game to gain gold through a losing streak. As the last player on the scoreboard, he has all the cards during the Fate Box selection, therefore picking the best item in the choices. During the early stages of the game, Ragnar's main strategy is to also gather additional hero slots, which is a threatening tactic that culminates in the late game. His ability "Defense" reduces all damage he takes by 50%, making him both durable and sustainable. His ultimate "Recovery" heals 8 HP if his health is lower than 20. Overall, Ragnar is a commander that likes to play with fire. As lower his health becomes, the more rewards he can utilize to win the game.
What makes Ragnar great:
He abuses his healing effect to recover lost HP.
He gets prioritized when choosing an item during Fate Box by being the last commander on the scoreboard.
He is a late-game menace.
See Ragnar in action: https://www.youtube.com/watch?v=u1zjpI18UW8
4. Eggie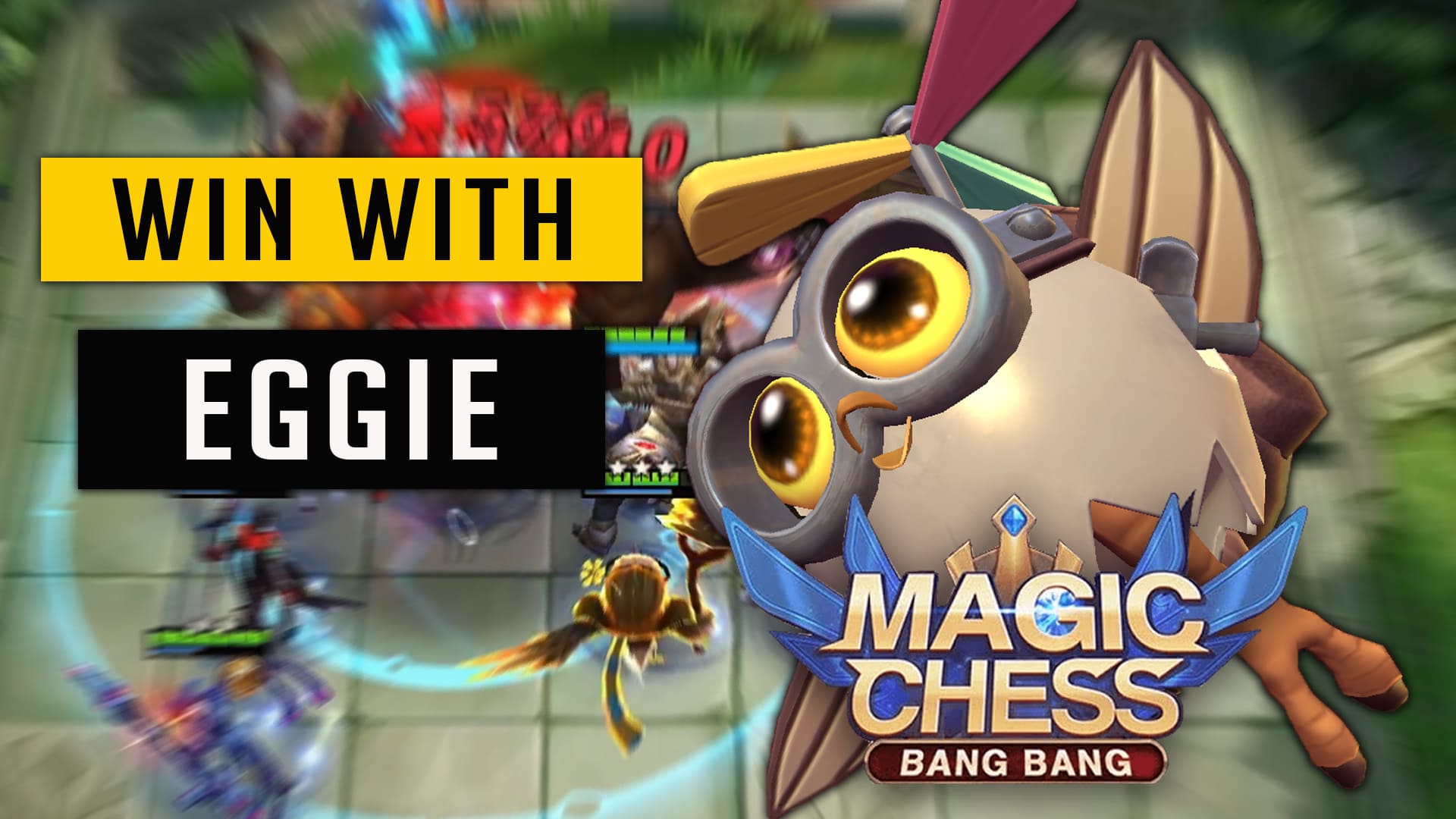 Eggie: He's Hatching a Plan
Eggie's signature playstyle is reducing the gold cost of upgrading Little Commander by 3 up to 5. By saving more than 20 gold as early as possible to benefit from the max interest, Eggie makes sure that his battle capability is decent in the early game. In mid to late game, however, Eggie benefits from the interest and his ability "Economize" to quickly skyrocket his Commander Level. Once this is done, he activates more synergies and achieves full development of his lineup. Eggie's strategy relies on being thrifty in the early and converting his money into strength, which can heavily pay off in mid to late game.
What makes Eggie great:
He can exponentially decrease the cost of upgrading Commander Level.
He excels in mid to late game by economizing.
At level 8, Eggie is guaranteed to get advanced equipment by using "Fortune."
Watch Eggie in action: https://www.youtube.com/watch?v=a0KKOd4GZOY
3. Eva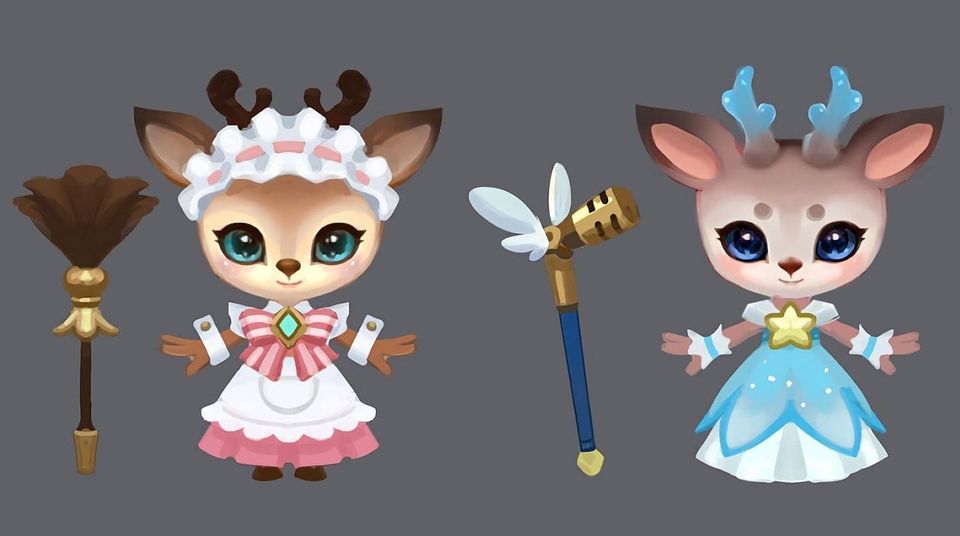 Eva: Watch My Synergies, Deer!
Hardcore Magic Chess players love Eva, the mysterious deer. Why is she such a perfect choice when it comes to a dead serious Magic Chess match? Because her passive is just broken. "Coordination" increases all her lineup's Physical Attack by 65 and Magic Attack by 130 when she achieves more than 4 synergies. That is a critical advantage that can become really punishing when paired with luck; the earlier Eva activates this, the more her opponents suffer. "Toughness" on the other hand, increases the defense of her lineup by 36, while "Supplication" increases their Attack Speed by 30% when she reaches one max-level synergy. These major buffs that bless all Eva's heroes allow her to be a beast in late game.
What makes Eva great:
She gives buffs to all the heroes in her lineup.
She is unstoppable in late game.
If she's lucky in the early game, she can snowball her way into victory.
Watch Eva in action: https://www.youtube.com/watch?v=Mr96oEn4Nbw
2. Yuki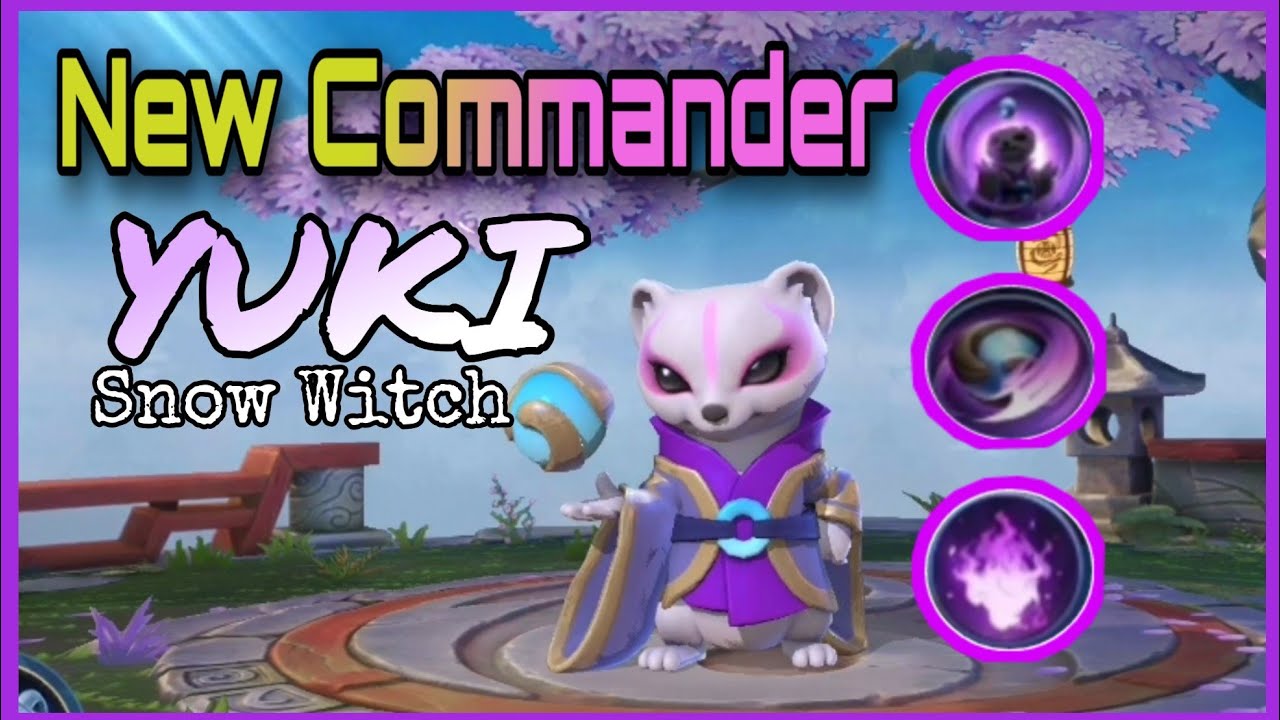 Yuki: Winning Just Fur Fun
Yuki is a flexible commander that can adapt herself to different strategies. If you're playing a game that has largely to do with luck, flexibility is all the good things you could hope for. Her ability "Deadly Snipe" serves as her basic tool. Usable during the Preparation stage, Yuki starts to gather power, collecting 10% HP from all her heroes on the chessboard. She then unleashes 1250 damage to the enemy hero with the highest power. Her ultimate "Charming" enhances her core hero to the point where he becomes invincible; it is a skill perfect with max-level synergies that has a main damaging hero.
What makes Yuki great:
She is solid throughout the game, particularly strong in the late game.
When she builds her main hero before enemies can prepare, she will outplay all of them and win.
Her ability "Absolute Loyalty" blends with heroes who focus on skill damage.
Watch Yuki in action: https://www.youtube.com/watch?v=arMdwSGhb_k
1. Mavis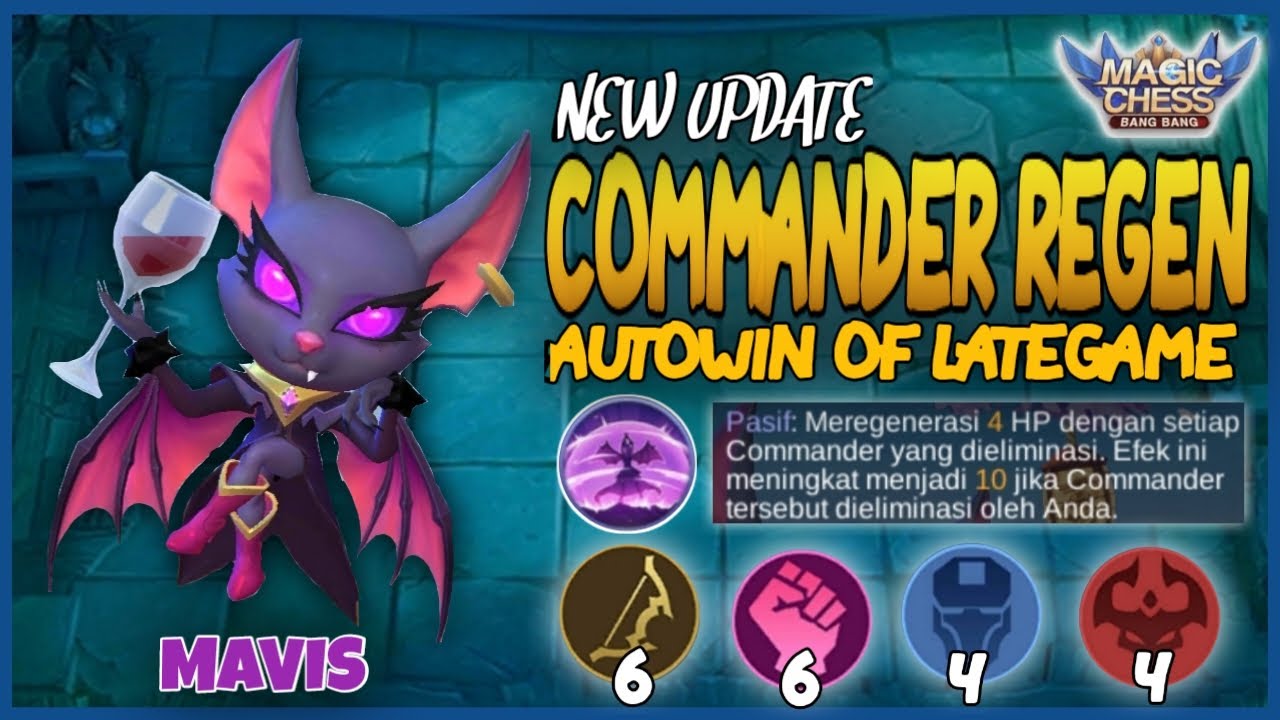 Mavis, the Bloody Bat
Mavis is a sustainable commander that not only drains the blood out of other enemies on the board but also drains their players' will to live. Her passive ability "Gathering Strength" regenerates 5 of her HP whenever she wins, meaning she has a strong capability to outlive most commanders during the game. When dealing damage to her enemies, Mavis heals herself for 100% damage, which is insane. If you think you still have a chance of taking a bite out of her HP, Mavis's ultimate "A Matter of Life and Death" regenerates 4 of her HP whenever an enemy commander dies. If she's the one to kill them, the heal is 20. So, unless fortune is on your side, you can't easily take down this blood-sucking commander.
What makes Mavis great:
She is the most sustainable commander in the game.
She outlives her enemies and has the best chance of making it to the top 3.
She makes comebacks even with a terrible start.
Watch Mavis in action: https://www.youtube.com/watch?v=SdTx04K847Q
You May Also Be Interested In:
Image Gallery