[Top 10] Mobile Legends Best Heroes To Buy! (Latest Patch)
Updated: 19 May 2022 12:29 am
Let's put that battle points to good use!
Heads up, do you want to buy a new Mobile Legends hero? 
There are many options to choose from if you want to use up your hard-earned battle points or diamonds. Of course, saving them just so they could be enough to buy a new one would take weeks or even months. So it is understandable that there is that fear of buying the wrong hero. 
Well, that is why we are here. Whether you are a mage, fighter, tank, jungle, or support player, we will give you a few heroes to check out! So read until the end of this article and find out the best heroes to buy in Mobile Legends right now. 
10. Diggie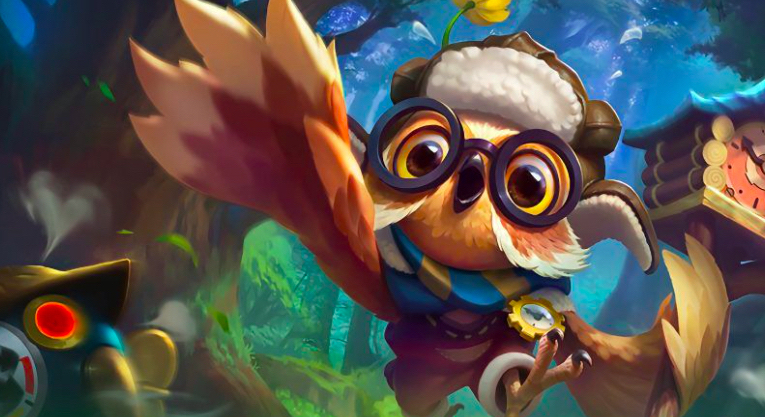 Your crowd control skills are useless to him!
If you are a beginner, then Diggie is a good option for you. This hero acts as a support. He can place bombs all over the map, which follow the enemy that walks by near them. 
Diggie can also forfeit all crowd control effects from surrounding allies, making him an excellent pick against heroes like Atlas and Silvanna.
What makes Diggie A Great Hero to Buy: 
Very easy to use
Has free Purify due to his ultimate
Decent crowd control skills
See Diggie In action:
Build Top 1 Global Diggie ~ MLBB
9. Paquito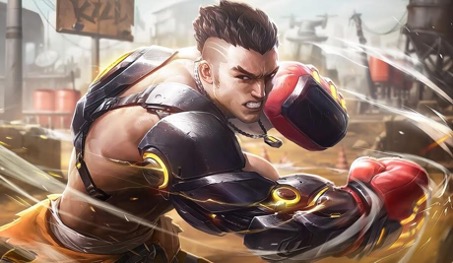 Counterpunch? That's an easy peasy for Paquito.
Do you know that there is a boxer hero in Mobile Legends? Yup! You read that right. And that is none other than Paquito. 
Paquito is a fighter hero that specializes in chasing enemies. He also deals a great amount of damage and can even enhance his skills. By utilizing various skill combos, he can undoubtedly dominate a 1 vs 1 fight on the battlefield. However, Paquito is quite complicated to master because of his skills. But with practice, you can surely use him well.
If you want a powerful fighter hero that can fight in close combat, buy Paquito.
What makes Paquito A Great Hero to Buy: 
Outstanding mobility
A great damage dealer; can kill an enemy in one shot
Excellent crowd control skills
See Paquito In action:
HyperCarry Paquito Legendary Play [ H2wo Paquito ] Mobile Legends Gameplay And Build.
 
8. Masha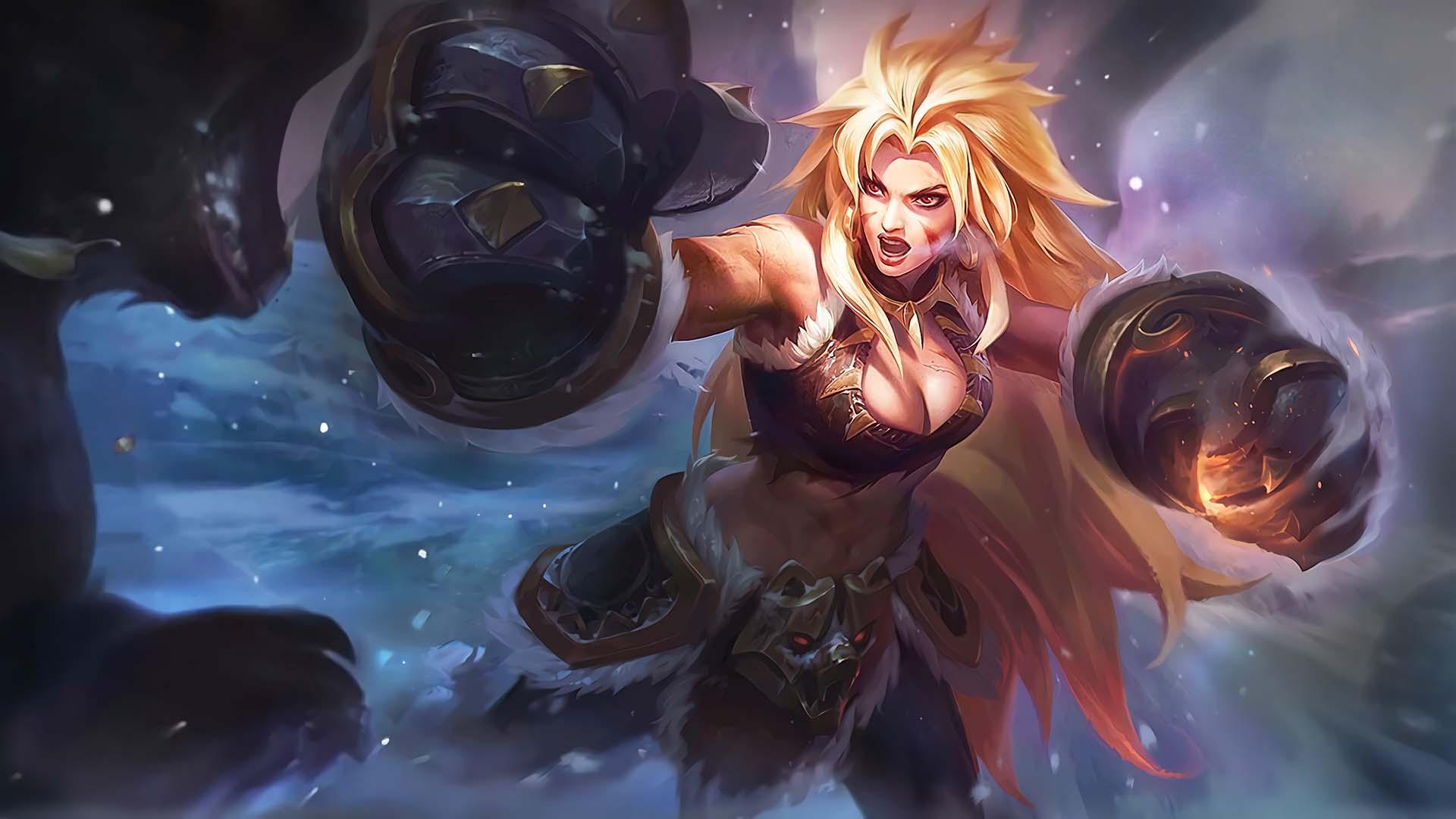 Every time you try to defeat her, she's getting stronger.
Masha currently had a revamp, which is why she became stronger. So if you are asking who is the best fighter to buy right now? Masha is the answer! 
She has three HP bars. Every time she loses an HP, her attack speed increases. Masha is a great pick against heroes that cannot attack from a distance like Aulus or Argus.
What makes Masha A Great Hero to Buy: 
Great damage per second
High durability
Excellent lifesteal skills
See Masha In action:
Top 1 Global Masha by Gamma0203 - Mobile Legends
7. Baxia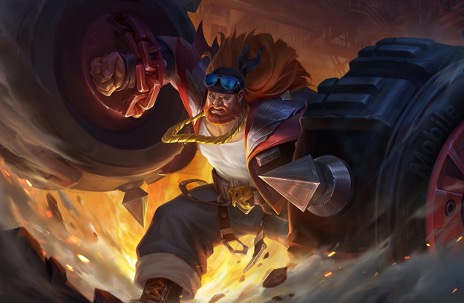 A very mobile tank!
If you are looking for a tank hero, consider buying Baxia. Baxia is one of the most popular tanks in the current meta. 
Most players love him because he can easily move around the map. This is due to his ability to roll around the battlefield. His passive reduces the final damage he receives by a certain amount. This makes him a great choice against heroes that deal multiple amounts of damage like Chang'e and Gusion.
What makes Baxia A Great Hero to Buy: 
Great mobility
High durability
Can cover damage dealers very well
See Baxia In action:
Build Top 1 Global Baxia ~ MLBB
6. Grock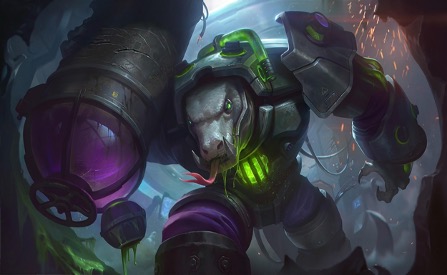 The moving wall!
Grock is considered to be the best hero for the month based on his average win rate. Grock players have won an average of 57.12% of all their ranked matches. Very cool, right?
What sets him apart from other tank heroes is that he gets increased defense when staying next to a wall. In addition, when he casts his first skill next to a wall, he becomes immune to all crowd control effects. These skills are very helpful, especially during team fights.
What makes Grock A Great Hero to Buy: 
Deals a huge amount of damage, considering he is a tank
Can participate in early game fights
Great in invading enemy buffs
See Grock In action:
[ Top Global Grock ] Syrinx.Daiz_kuro - Mobile Legends
5. Yve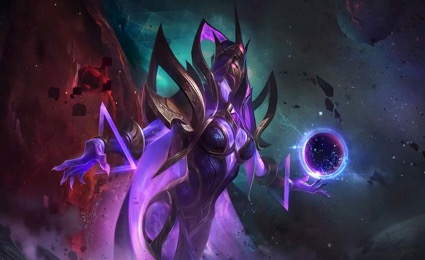 One of the best mage heroes today!
Yve can summon Starfield and attack anyone who walks into it. This skill makes her an annoying enemy to fight against because she can deal massive damage to multiple enemy heroes at once! 
Yve is best to use against heroes with low HP like Miya and Selena.
What makes Yve A Great Hero to Buy: 
Great crowd control skills
Has a huge range
Very strong in the early game
Perfect in team fights
See Yve In action:
Top 1 Global Yve by Takaaa D. Pedia - Mobile Legends
4. Valentina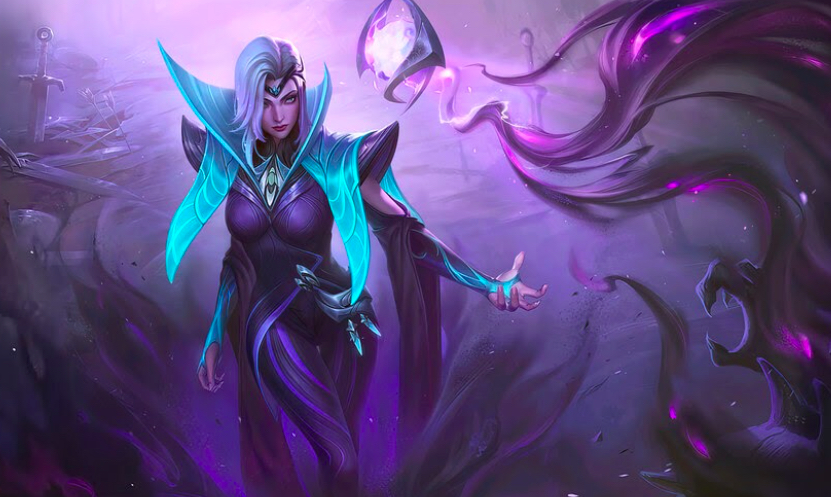 Beware of the doppelganger.
Valentina is quite a mobile hero. The dangerous thing about Valentina is that she can copy a target enemy's ultimate skill. This ability of hers is very helpful for the team, which is why she is famous among mage users at the moment.
Valentina is great to use against an enemy team that has very advantageous ultimates like Helcurt and Estes.
What makes Valentina A Great Hero to Buy: 
High mobility
Very unpredictable
Main burst damage
Can modify skills
See Valentina In action:
Top 1 Global Valentina by ʜeneral ʟuma - MLBB
3. Carmilla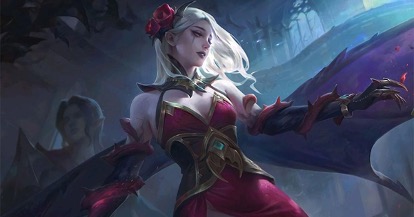 Behind every successful man is a woman.
Carmilla is a support hero but works perfectly if equipped with tank items. The cool thing about her is she can link three enemies. They will all then receive damage even if Carmilla only attacks one of them!  
Carmilla is an excellent hero to pick together with Cecilion and X.borg, which have a high area of effect damage.
What makes Carmilla A Great Hero to Buy: 
A tank destroyer
Excellent crowd control skills
High HP regeneration
See Carmilla In action:
Build Top 1 Global Carmilla ~ MLBB
2. Benedetta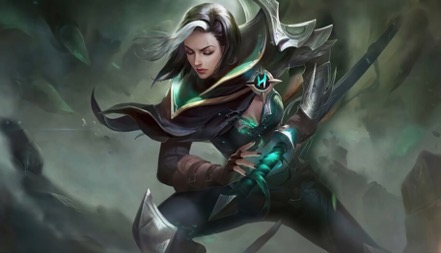 Underrated assassin?
It is a fact that every assassin has a major role: killing all squishy enemy heroes. Well, Benedetta perfectly fits that position. 
To master Benedetta, you really have to focus on her passive. If you were able to learn how this character works, then you are good to go! More than that, her Area of Effect Damage and blink skills can easily dominate the battlefield.
What makes Benedetta A Great Hero to Buy: 
Outstanding mobility
Fast offensive gameplay
Great burst damage
Has innate immunity 
See Benedetta In action:
Aggressive Benedetta [ Top Global Benedetta ] PORKSILOG. - Mobile Legends Build
1. Yin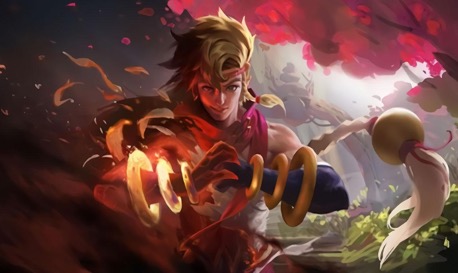 The last piece.
This article is incomplete without Yin. Yin was just released this year, but he truly took everyone by storm—and still continues to do so!
Yin deals great damage from a close distance, but his ultimate makes him very deadly. Casting his ultimate against an enemy will make himself and the target move to an enclosed area to fight for a few seconds. Yin is great against heroes that deal low damage or are weak in close combat, like Rafaela and Cecilion.
What makes Yin A Great Hero to Buy: 
Best for solo lane
Excellent burst damage
High mobility
Strong in the early game
See Yin In action:
New Hero Yin 100% Broken Fighter Gameplay - Mobile Legends Bang Bang
You may also be interested in:      
Image Gallery