10 MORE Video Game Babes With Guns!: Page 9 of 10
Updated: 30 Jun 2015 1:13 pm
They'll capture your heart, then fill you with lead!
2. Jinx, from League of Legends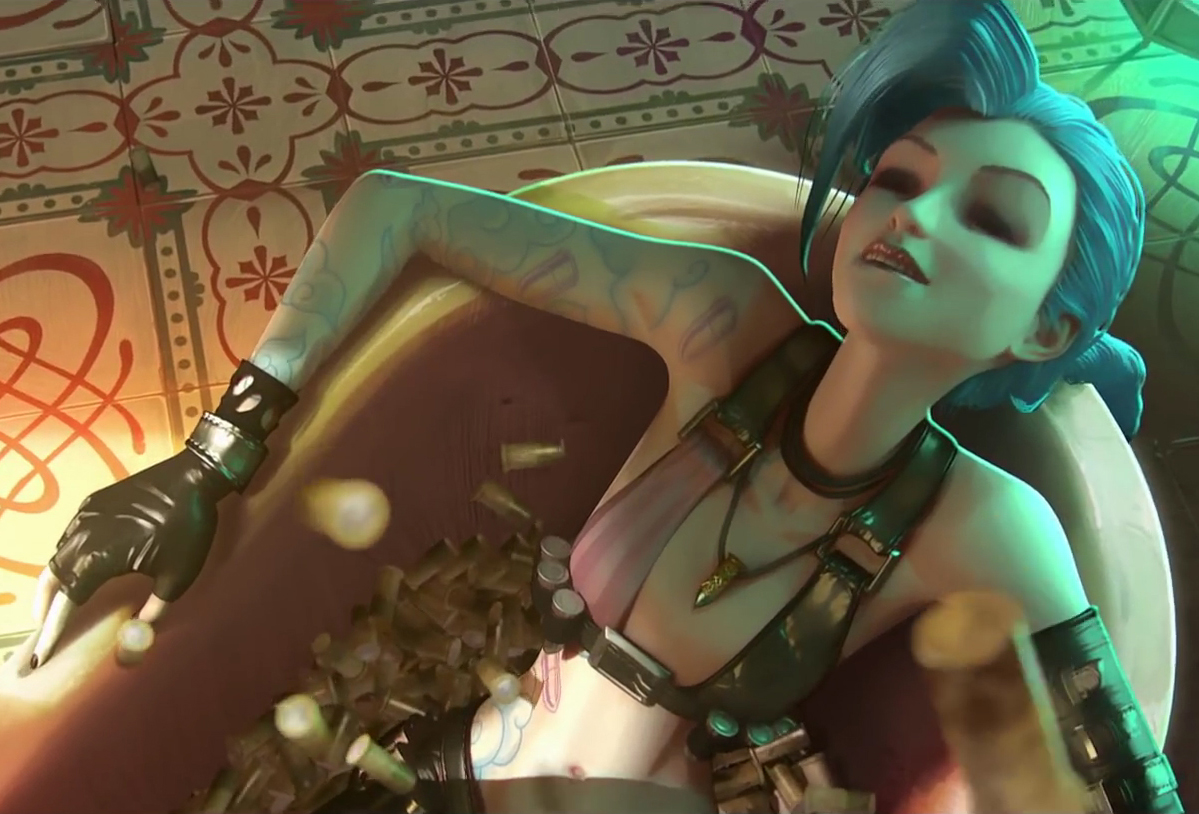 She's cosplayed by thousands of girls worldwide. She has a video on YouTube that has over 30 million views. She even has her own theme song, an anthem to anarchy that'll worm its way into your ears and stay there till you drop dead from too much headbanging.
As one of League of Legends' most iconic Champions, does Jinx even need an introduction?
This irrepressible bundle of energy is chaos incarnate. What can we say? She just enjoys blowing stuff up. And she's got the tools for the job, including her minigun, Pow-Pow; her shark-shaped rocket launcher; a shock pistol; toothy snare grenades appropriately dubbed Flame Chompers; and the Super Mega Death Rocket, which probably needs no description.
There's no taming this wild child; she does what she wants and she'll do it all with a grin. As for her outfit… doesn't she ever get cold?? And if her tight figure and that crazy, sexy smile don't bewitch you, then those crimson eyes will.
An enticing little minx, and one of the hottest video game babes to date!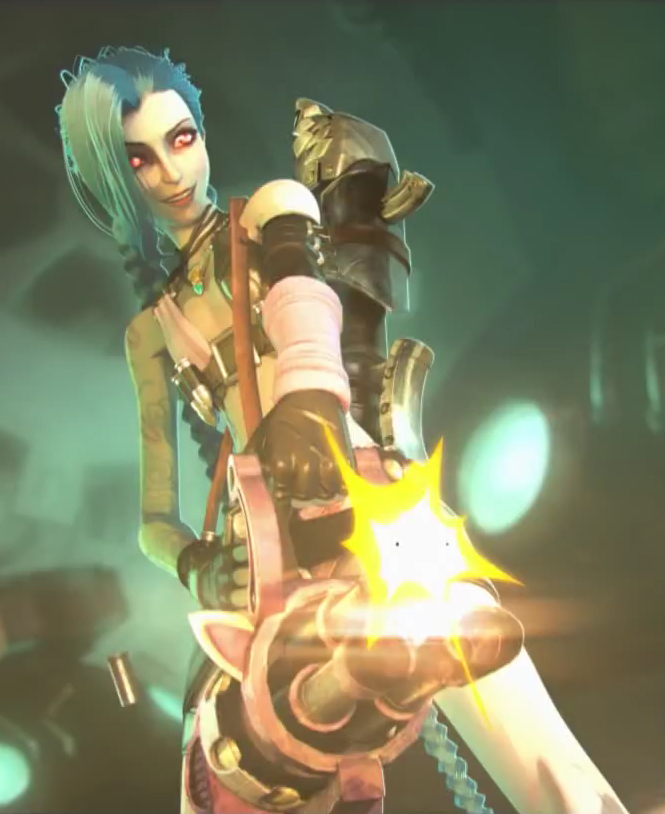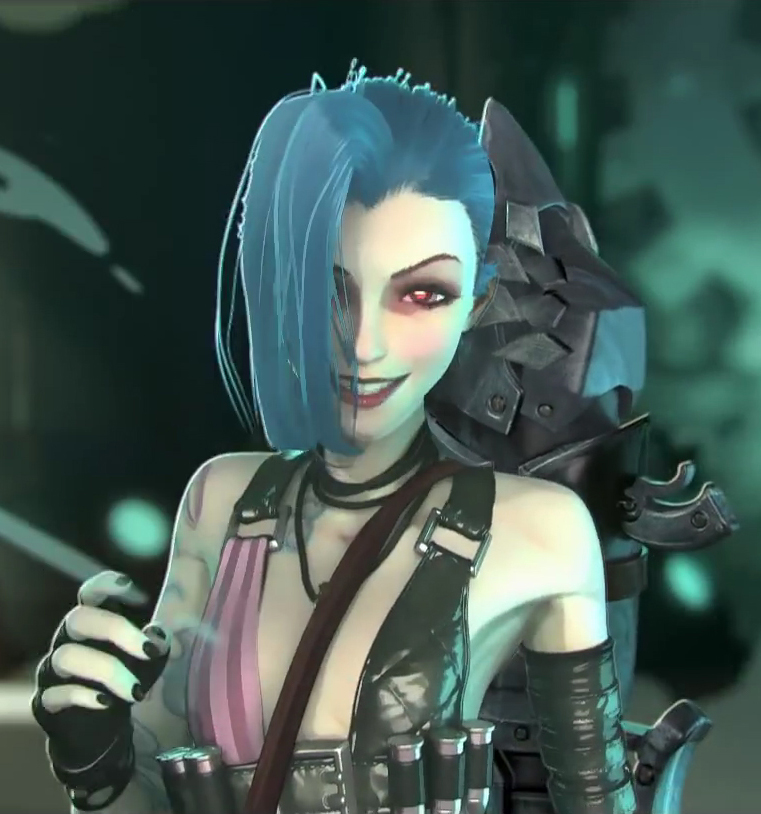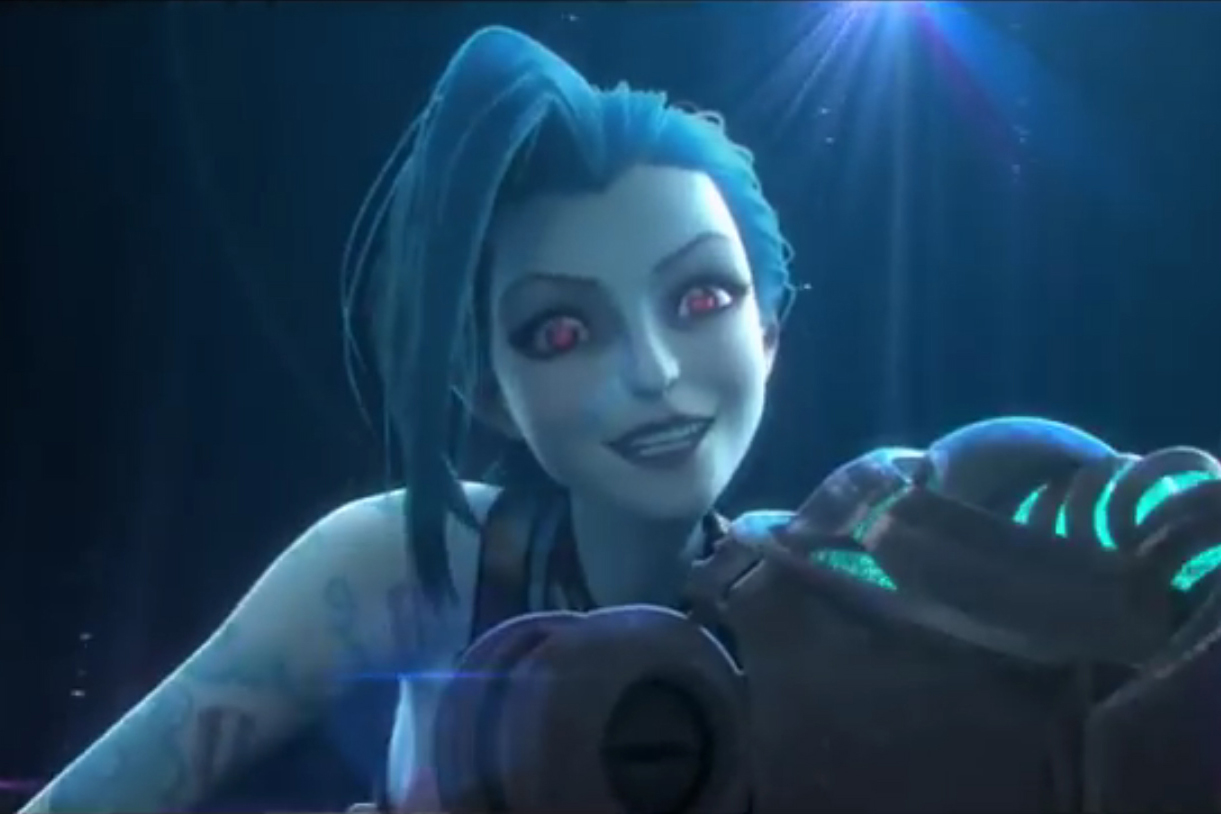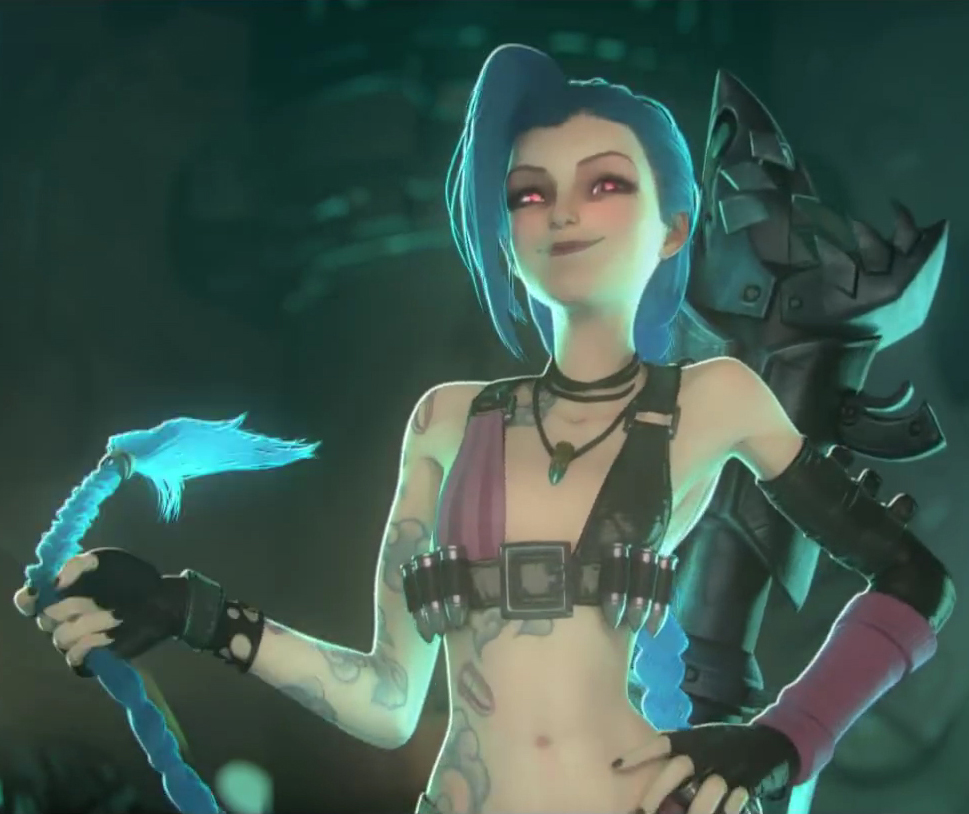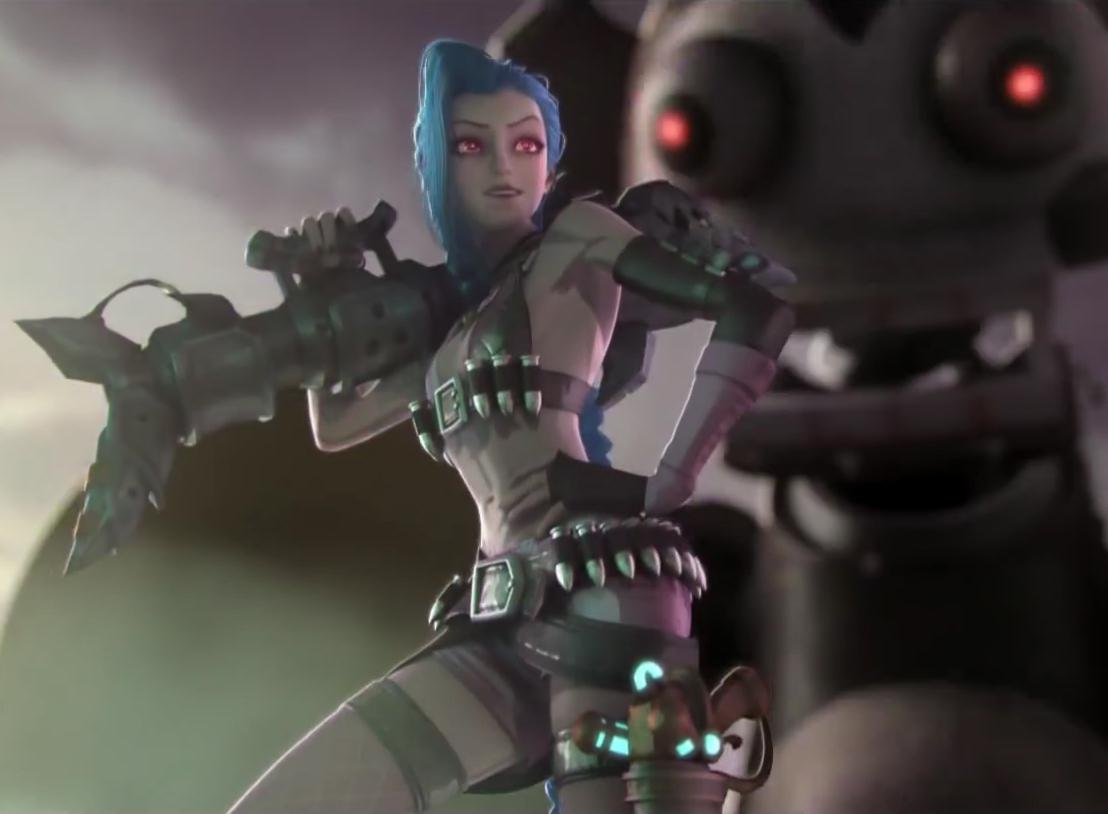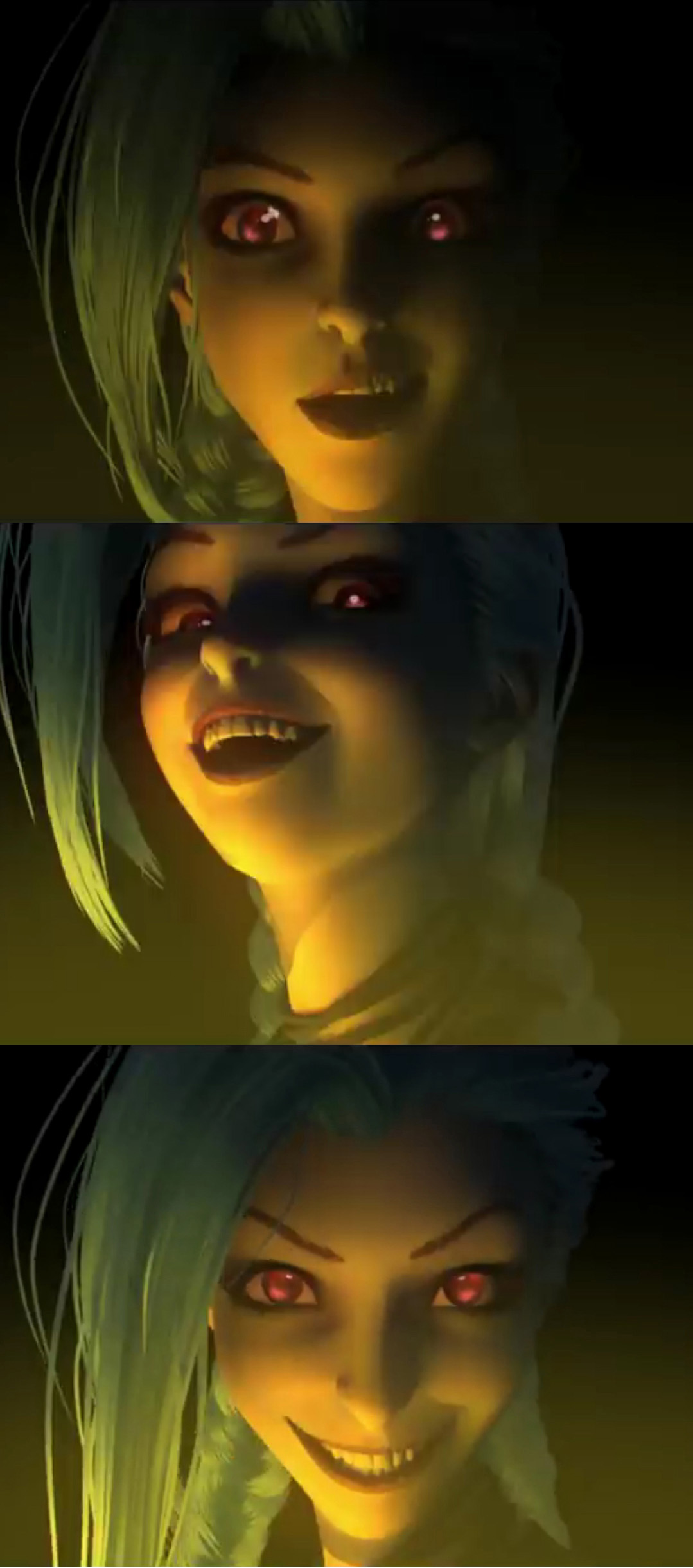 Image Gallery