FF14 How To Play Mahjong
Updated: 04 Dec 2021 6:15 pm
Reading makes understanding, practice makes perfect!
There is Mahjong in Final Fantasy XIV? In fact, yes there is!
Mahjong is a mini-game that is available to play in Final Fantasy XIV. In FF14, they are adopting the Japanese style of mahjong. It may look like a complicated game at first glance, but once you get the hang of it, even you can be a master in Mahjong! To try out this game, you must first unlock Gold Saucer, the quest 'It Could Happen to You' is available to take in Ul'dah (9.6, 9.0) once you have completed the Main Scenario Quest '[Your First City Name] Envoy'. Once you are already in Gold Saucer, here is how you unlock the game!
How to unlock Mahjong:
Once you have unlocked Gold Saucer, go to Lewena in Gold Saucer (4.8, 6.1) she will have a quest for you called 'Every Little Thing She Does Is Mahjong',
Then you are asked to speak with the Mahjong Tutor at the Gold Saucer (7.2, 7.7),
Congratulations you have unlocked Mahjong!
To play, simply talk to the Mahjong Tutor!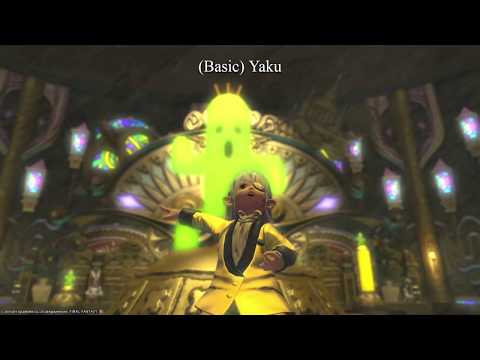 A beginner guide to Doman Mahjong!
The mahjong tutor NPC will be there to explain to you what the game is all about, however, if the NPC is not giving you sufficient information, the Lodestone would give you a more detailed explanation of the gameplay. That said, are you going to try playing Mahjong now? A tip from me, try understanding the basic rule first! Don't forget, practice makes perfect!
You May Also Be Interested In: