FF14 How To Hide Weapon
Updated: 04 Dec 2021 6:16 pm
Day or Night? Without or with weapon, which one is better?
Is the weapon part of the glamour or ruin the glamour?
If it ruins the glamour it is better to hide it, no? A funny moment occurs to me when I was the bride in the Eternal Bonding Ceremony. I forgot to hide my weapon and when the cutscene plays, I entered the chapel as the bride with a weapon on my back, and my friends are all laughing they say 'Are you going to be bound, or are you going to war?', it was embarrassing yet a funny experience. Do you want to hide your weapon? Here is how!
How to hide weapons:
Open your 'Character' menu and select 'Character' or simply press [C] if you haven't changed the default button,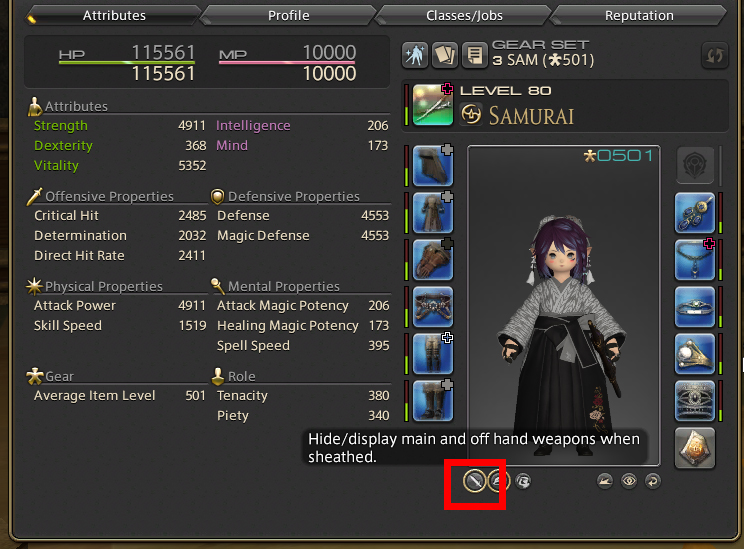 Bellow your character display you will see 3 small icons on the left, and 3 on the right,
Click on the very first left icon to hide the weapon.
And that is how you do it! Yay! Now, those weapons won't show, to show it again, click the same button and voila! For any casual or elegant look, it is indeed better to hide the weapon.
You May Also Be Interested In: