FF14 How To Play Music
Updated: 04 Dec 2021 6:15 pm
Yes, that item is necessary to play the Orchestrion Rolls you have!
Have you some Orchestrion Roll? Been using it but have no idea what it does?
Orchestrion rolls are part of the collectables in Final Fantasy XIV, you can get achievements from it and listen to the music you like in your personal space. If you haven't known already, here is how you play the Orchestrion Roll you have collected!
How To Play the Orchestrion:
Go to your inn/housing/apartment, any place that has an Orchestrion that you can operate.
Click on the Orchestrion,
Choose "Select Track"
Choose from the list of tracks you own,
Right-click on the selected track,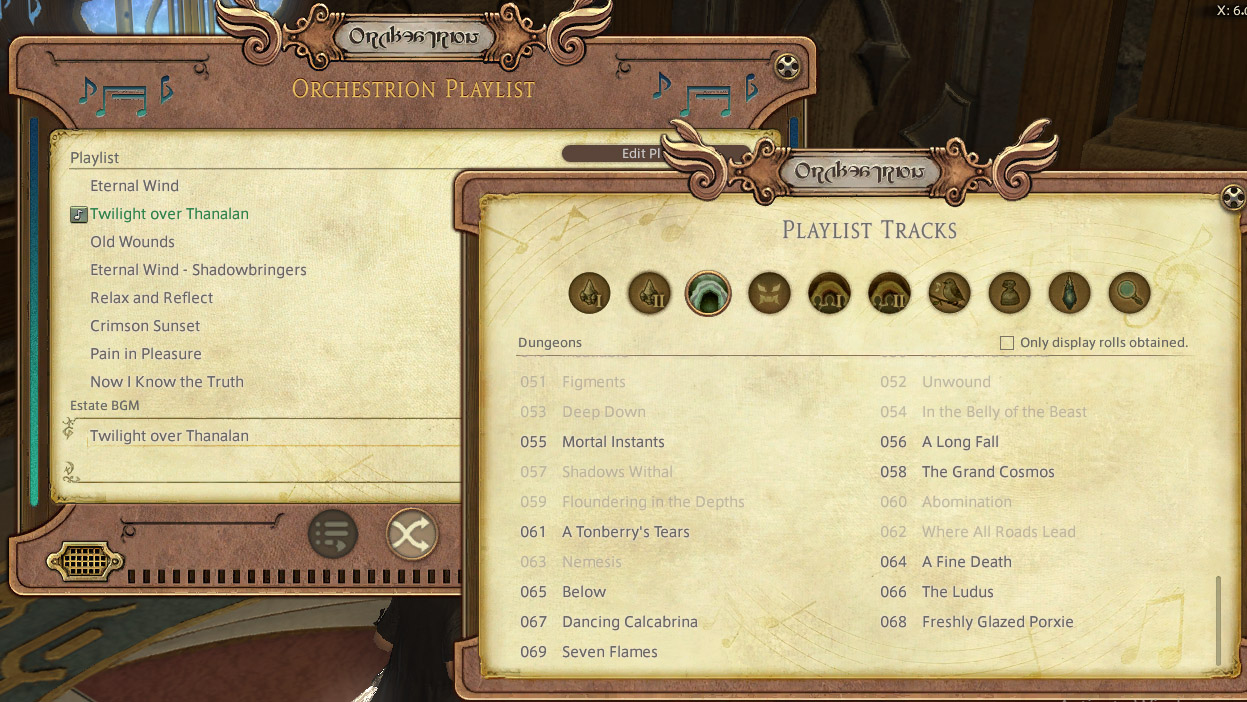 Choose "Play" to sample the music or choose "Play in Estate" to play the selected song,
Now enjoy the music!
The inns are available in the adventurer's guild in 3 city-states, in Ishgard you can go to Forgotten Knight and go to the bar to enter the inn. In Kugane, obviously at the Bokairo Inn, and in Crystarium, you have your own suite at The Pendants! Collect the orchestrion roll and enjoy the music!
You May Also Be Interested In: