FF14 How To Augment Artifact Armors
Updated: 04 Dec 2021 6:15 pm
Spiky boi and redie mage!
The artifact gears can be really cool, but oof?! It can't be dyed?!
Such a bummer isn't it? But don't let yourself down first because as a matter of fact, it can be dyed, just not instantly, there is a process to be done. First, you need to complete a certain quest, and then, you need to have certain items to make it happen! I'm here just to help you with that!
Simply to Dye For:
First, you must take the quest "Simply to Dye For", you can get this quest from Alys in Mor Dhona (21, 8) you must first finish the dye-ing quest "Color Your World" as well as any DoW (Disciple of War)/DoM (Disciple of Magic) level 50 story quest,
Once you have taken the quest you are required to speak with Eginolf,
Finish talking to him? Congratulations, you have unlocked Augment Artifact!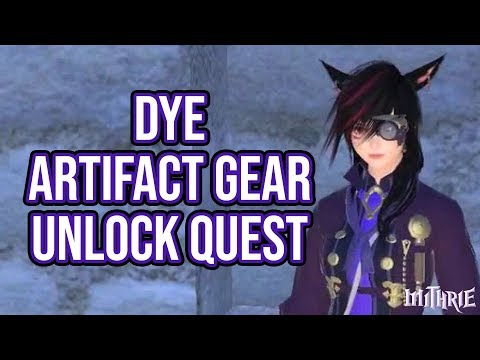 A guide to complete the quest 'Simply to Dye For'
How to Augment Artifact Armors:
To augment your gear, you will need a specific armour/attire augmentation that can only be made on of the Disciple of Hand—Alchemist,
Different part of armour requires a different amount of augmentation, speak with Kakalan for details,
Have the armour and augmentation in your inventory to be traded off,
Congratulations, you got your Augmented Artifact Armor!
Aside from being able to dye it, there is no status difference between the augmented one and the normal one. However, once armour is augmented, you can no longer store it in Armoire. If you happen to not have any alchemist available to make the augmentation part, you can always rely on the Market Board. Shop it or make it, your choice!
You May Also Be Interested In: