Top 11 Games Like Dead Island : Page 11 of 11
Updated: 12 Jul 2015 3:14 pm
Good times are awaiting
1. Far Cry 3 (2012)
Developer: Ubisoft Montreal
Genre: FPS
Theme: Man vs wild, man vs man
Take to the topics in Far Cry 3. In this FPS players take control of Jason Brody as he is taken captive with his friends while vacationing on an island by a gang. Outsiders are hunted and held for ransom. Jason must desperately try to rescue his friends before the madness of the island kicks in. 
Players have a great deal of customization in the game. They can customize their weapons, skills, and approach for each mission. Whether you are player that prefers stealth, run and gunning, sniping at a distance, or a mix of everything, you'll be able to play to fit your style.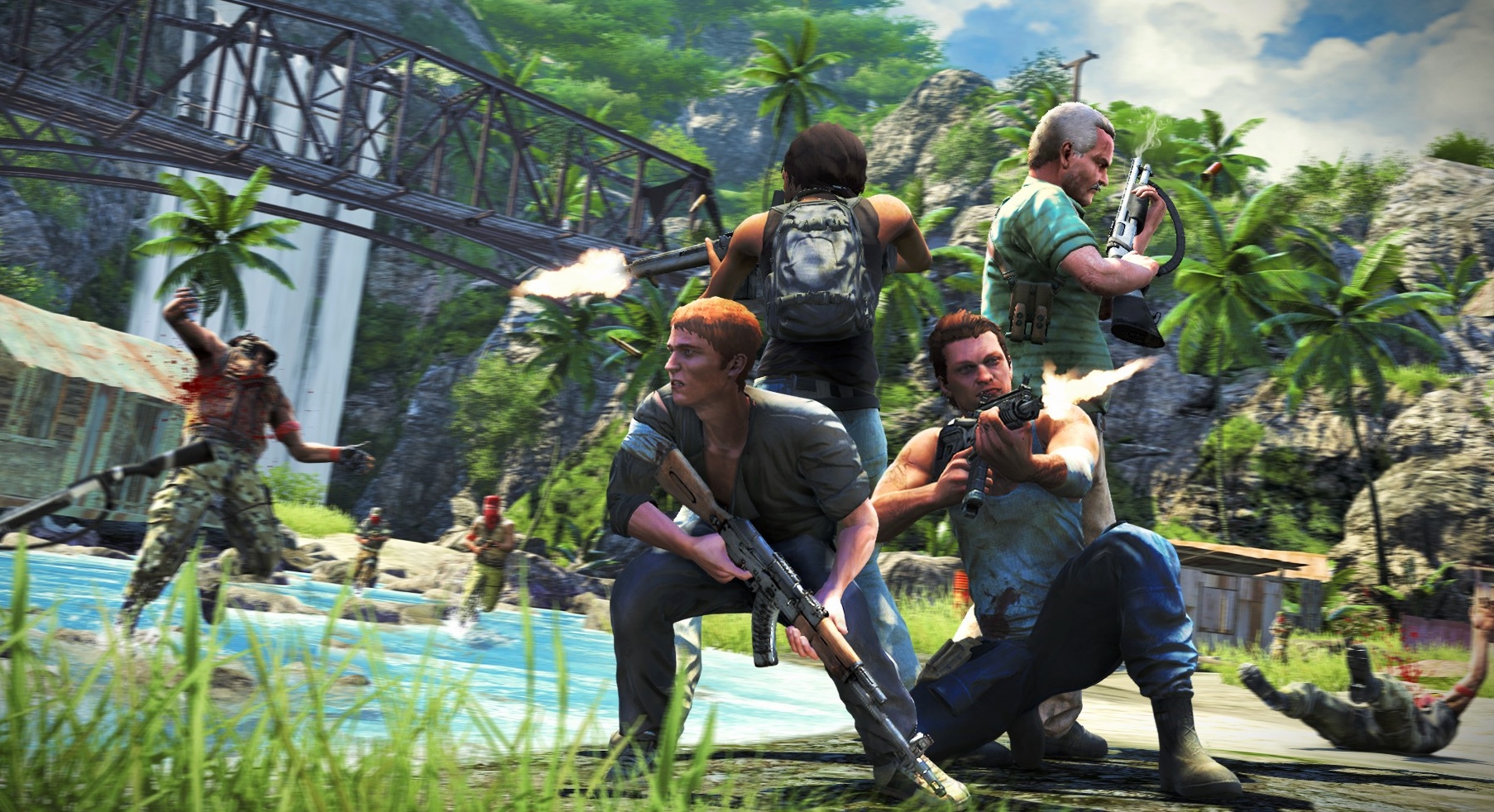 Good friends engage in survival shoot downs together
Far Cry 3 features a four player co-op campaign where you and your friends will experience the island through a crew on their quest to survive against the horrors of the island. Team work rewards and helps players in more than one way. In order to level up, players have to support each other through things like reviving falling allies, calling in support, and screaming out some battle cries. At the end of each match players can be merciful to their foes or punish them in twisted ways, players will be treated with cut scenes for their choices.
Players will quickly discover how large and diverse the island is, featuring swamps, beaches, and mountain ranges. There's a multitude of animals to hunt, relics to uncover, and mini-games to play. There's over 200 side missions that range from killing an animal with a specific weapon to stealth kills.
There's also the Far Cry Map Editor which allows players to create and access new content quickly and with ease. The game will keep players under is control for ages.
Think you found what you need for your horror game needs? Want to improve the list yourself? Comment below with some of your horror favorites and check out the following horror articles!
10 Best Zombie Survival Games to Prepare You for the Zombie Apocalypse
5 Best Online Zombie Survival Games
10 Best Multiplayer Horror Games You Should Play With Your Buddies