The Top 10 Best Zombie Games You'll Ever Need
Updated: 24 Jul 2018 8:04 am
Ready to blow off some zombie heads?
How Many of These Zombie Games Have You Played?
Zombie games are one of the most popular genre. The living can't seem to get enough of the undead whether we're watching them ravage humanity on television, shooting virtual hordes on our consoles, or flipping through the latest zombie comic. Zombie games are a dime a dozen, but there are some that are too good not to add to your collection. Here are the top ten best zombie games.
10. Project Zomboid (Open world zombie survival rpg)
With a 9/10 on Steam, Project Zomboid takes zombie survival horror back to its roots with a simplistic design and mission...survive. The realistic simulation requires players to build, loot, hunt, and gather all to avoid their own inevitable deaths at the hands (or teeth) of the undead. Featuring single or multiplayer up to 4, this game also allows for a fully customizable game play experience. You can even control the speed of the zombies trying to kill you!
Project Zomboid is Oregon Trail meets George Romero as you deal with illnesses, depression, boredom, and hunger. In this game, you almost might die of dysentery.
Loot the fast food joint before the zombies get to it!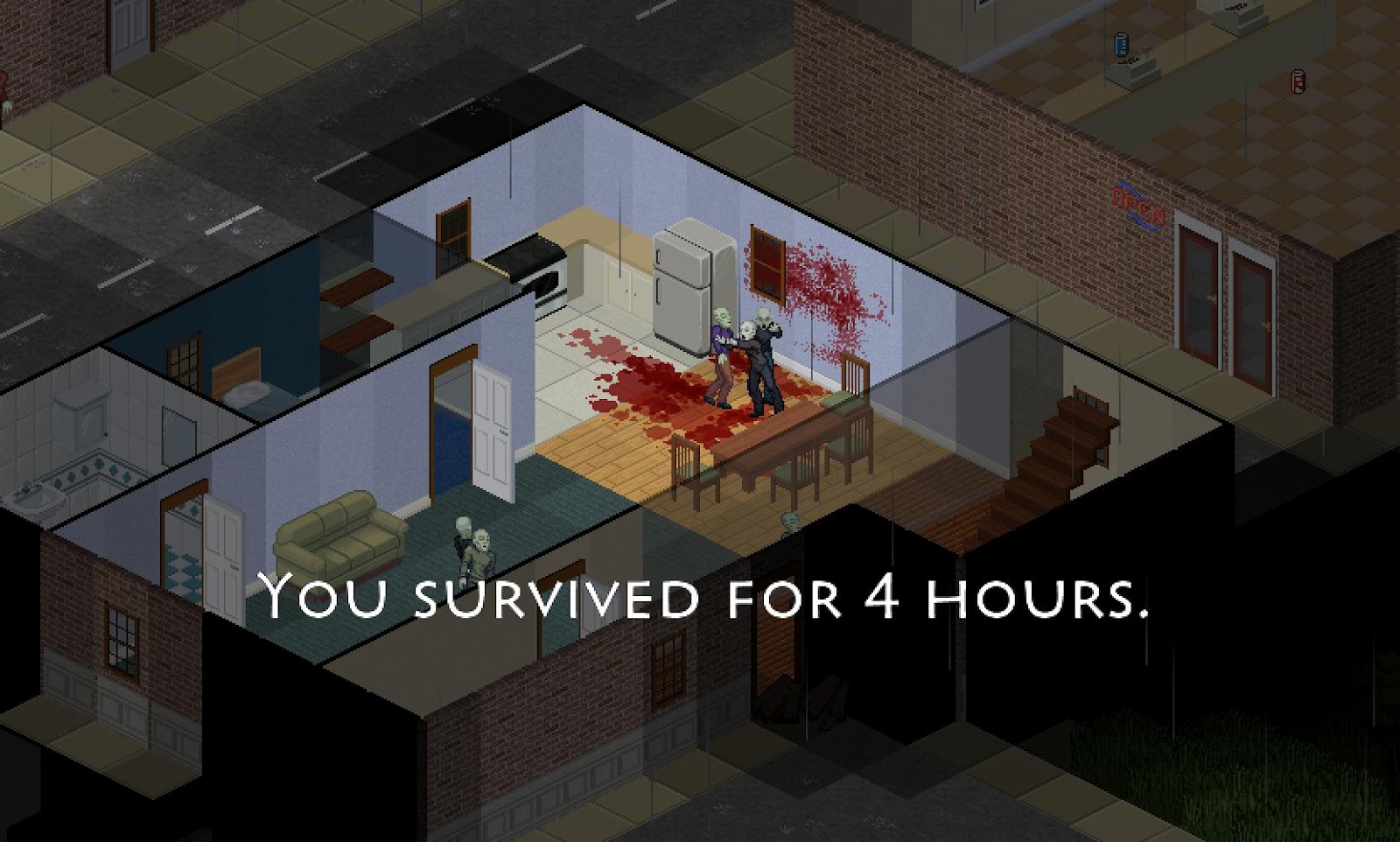 Progress?
9. Resident Evil 7 (Single player zombie survival horror)
The most recent installment in the legendary gaming franchise is perhaps its best. The first-person game brings the classic horror aspects of the franchise you know and love to the next level. Without your friends, survival is completely up to you.
Resident Evil 7 follows up directly after the events of the sixth game. This installment focuses less on action and more on exploration. Taking place in modern-day rural America, this one has some seriously creepy and atmospheric imagery, mixed with the first-person narrative creates your own personal horror movie. Decaying zombies in old fashioned abandoned farmhouses, anyone?
This creepy game gives off some serious Texas Chainsaw Massacre vibes, but in a good way.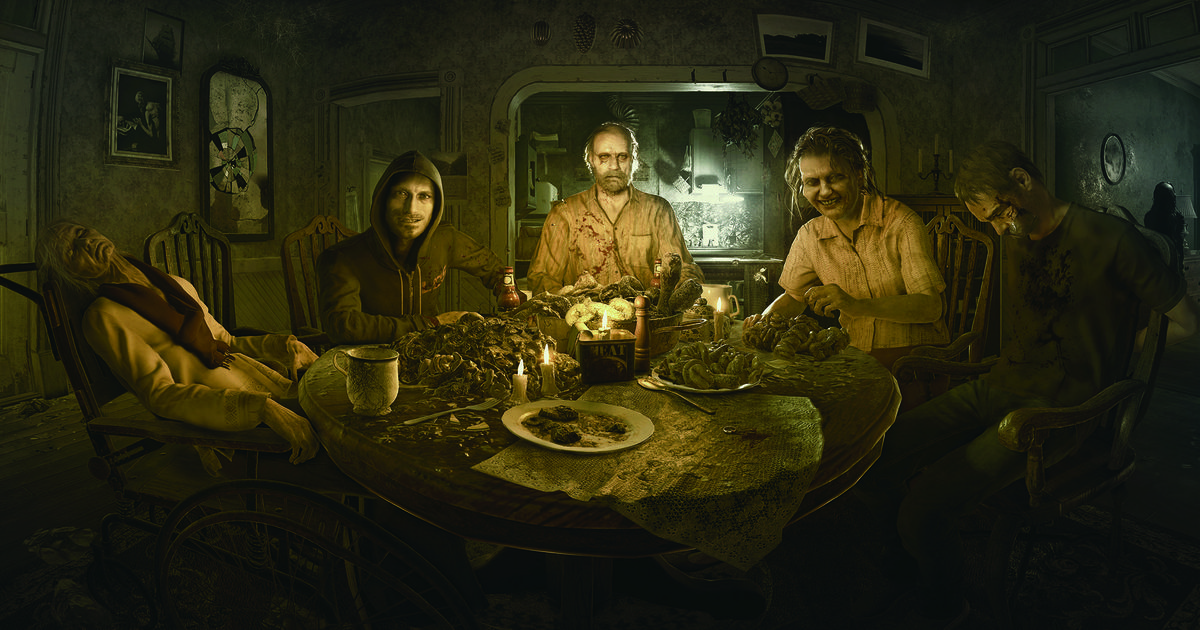 You thought your family was bad.
8. Resident Evil biohazard/HD remaster (Action adventure/open world, zombie survival)
The 1996 classic is back with an HD remaster for the modern gamer. The survival horror game that started it all features all new HD graphics with the same characters and story you love. Revisit Racoon City, thr Umbrella Coporation, and undead dogs over twenty-years later. Get a dose of 90s nostaglia with this remaster.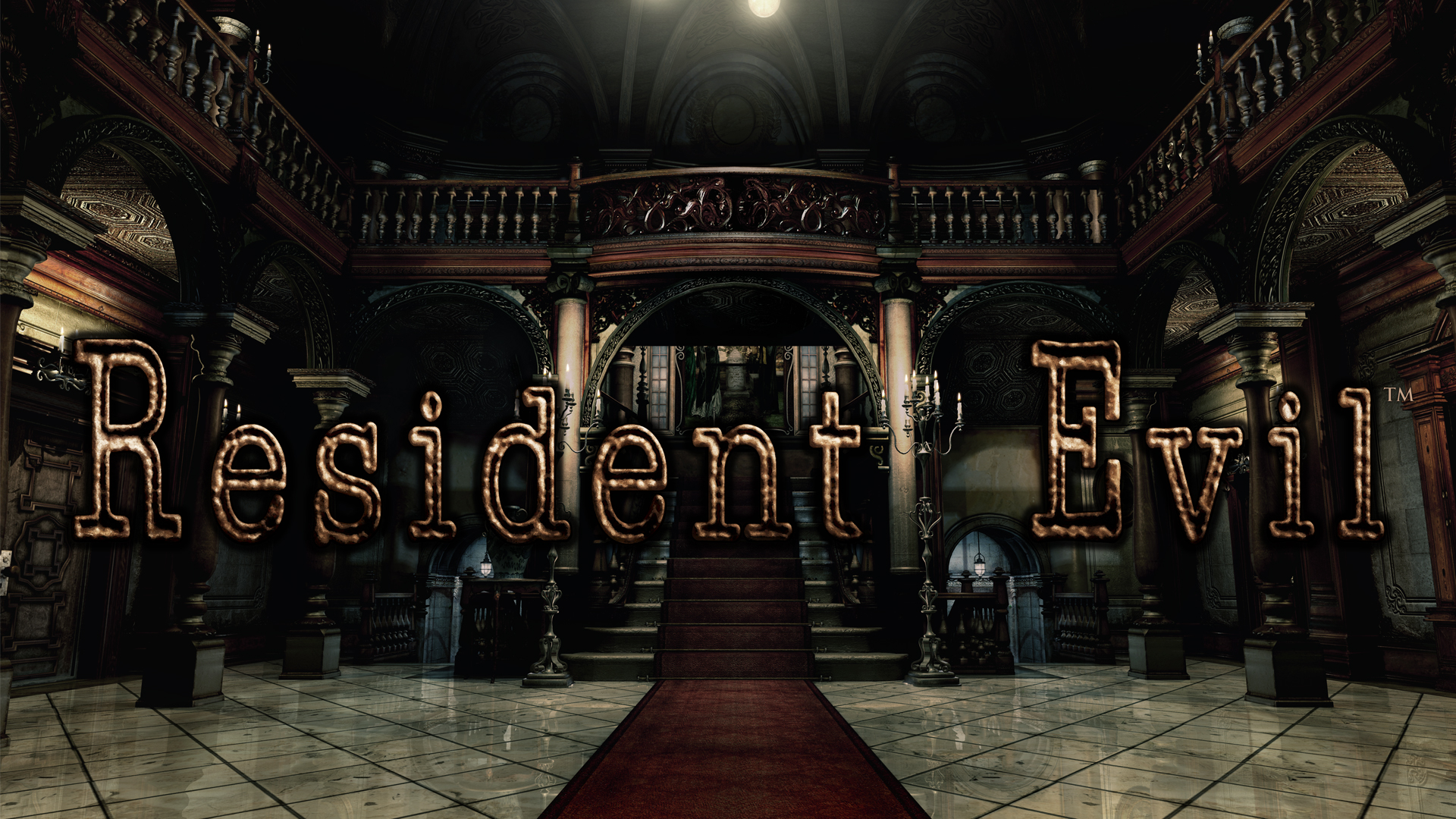 Take a stroll down memory lane.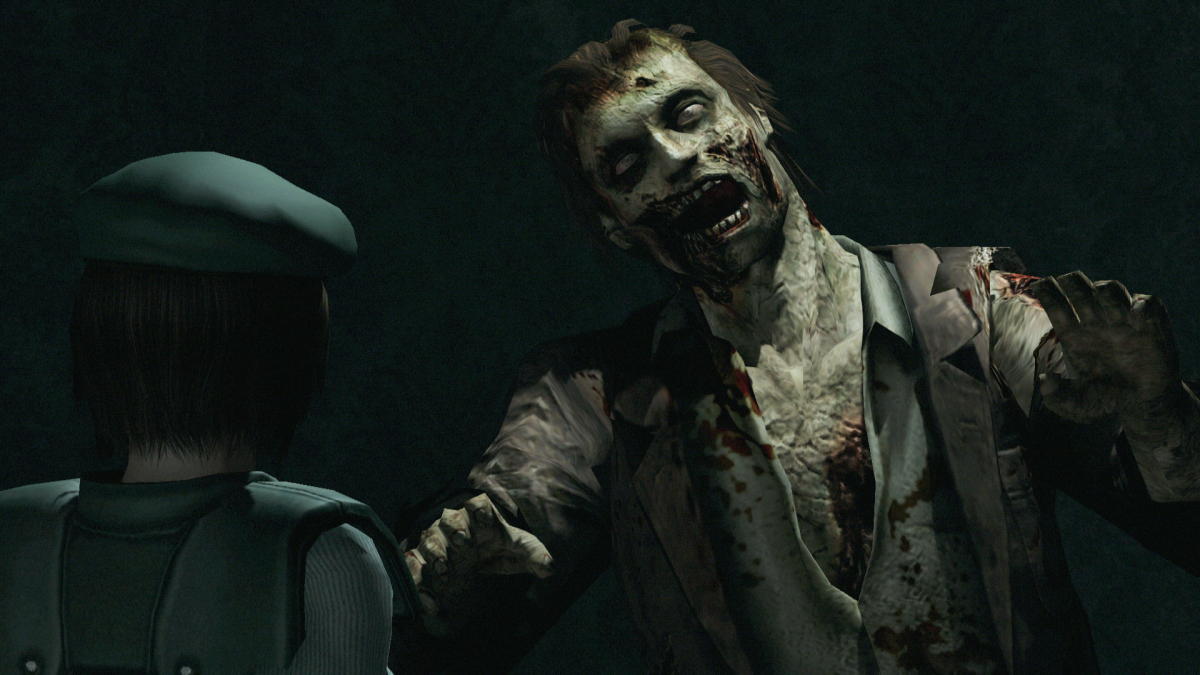 The zombies that started it all. 
7. Left 4 Dead 2 (Zombie shooter)
The sequel to the immensely popular 2008 co-op game is easily one of the greatest zombie games of all time. This action/horror survival game takes you and your friends through the cities, swamps, and cemeteries of the Deep South where you'll meet numerous undead foes.
Battle zombies (both your classic slow, ramblers and your mutated varieties) with everything from rifles, chainsaws,and frying pans though five different campaigns. After ten years, Left 4 Dead 2 is still biting.
Travel through the coastal American South killing zombies. Wait, is that Tony Montana?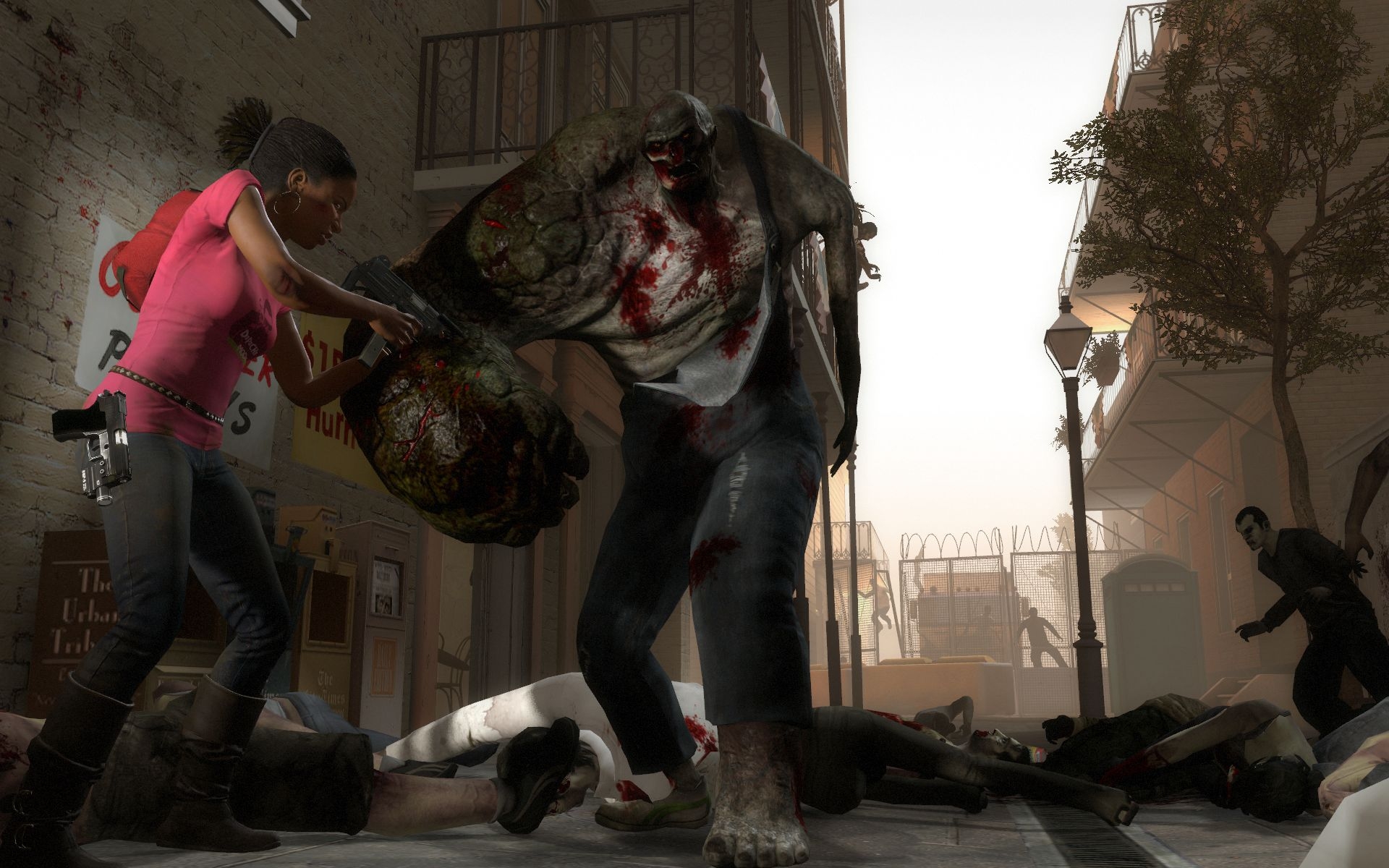 Gnarly.
6. How to Survive (Single player open world zombie survival)
Using the classic troupe of shipwrecked on an deserted island, How to Survive is a new take on the classic zombie game. Described as a mix of "hack and slash and shooter", this game is one of the best of 2013 and is still holding on.
Choose from three different characters with various skills, hunt for food and water, and battle the night as you defend your new island home from the undead.
This island isn't a tropical oasis, unless killing zombies in the humidity is your idea of a vacation.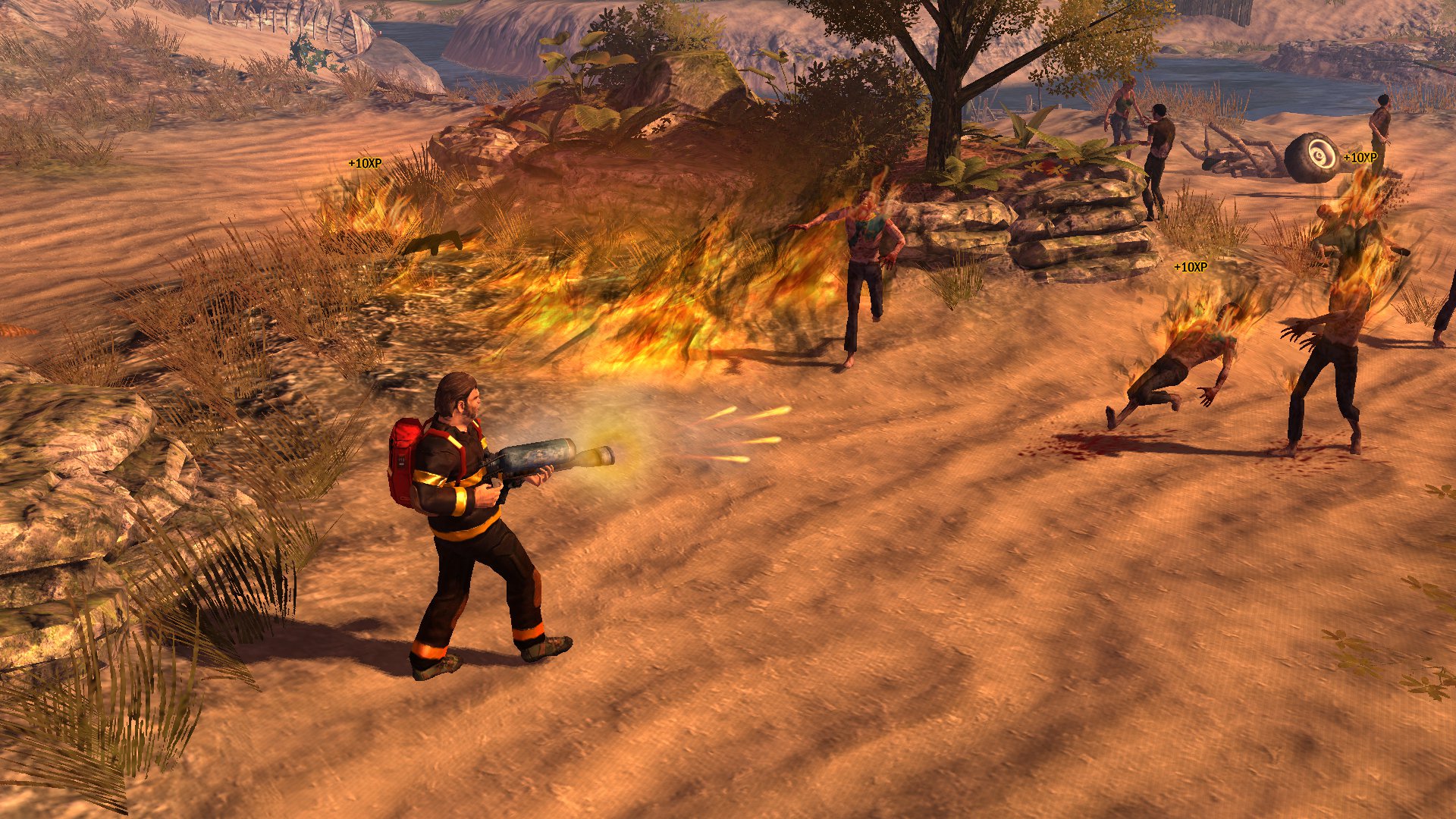 Pretty sure that gun is how you survive. 
5. The Walking Dead: A New Frontier (Episodic adventure/zombie survival, single player)
AMC's zombie empire conquers again with another way to play your way through the apocalypse. Meet new characters in this episodic adventure where what moves you play decides the outcome of the next episode.
With events of the game coinciding with those in the comics, A New Frontier is a must for any hardcore Walking Dead fan.
With new characters, storylines, and kills, this game might take the place of Sunday nights favorite show. At least until Game of Thrones comes back.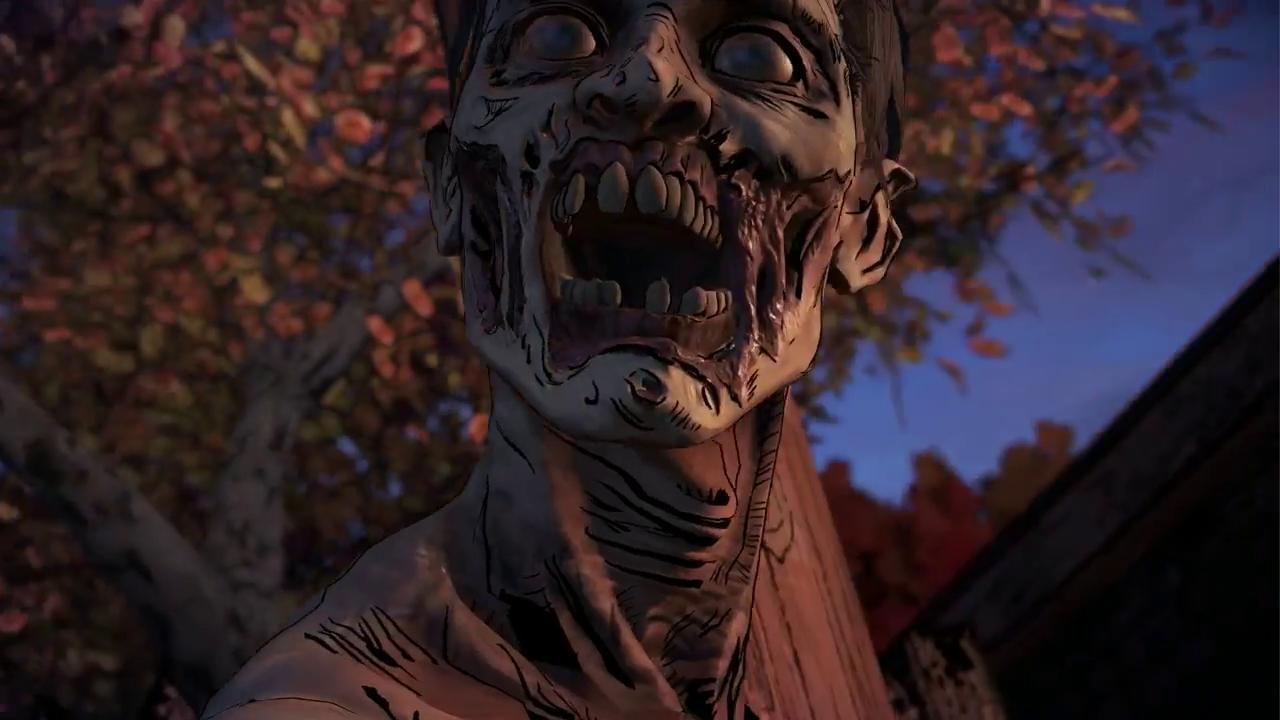 Someone needs to double check their dental benefits.
4. 7 Days to Die (Survival/open world, single and multiplayer)
This ultra-gory open-world game is a combination of first person shooter, RPG, and survival horror. Survive in a post-apocalyptic world where mutant zombies rule as a result of a nuclear World War III.
Build your own shelter, forge weapons and vehicles, and rebuild your structures as they decay.
In game time, only 7 days is allotted to prepare for a massive zombie horde. Compared to Minecraft based on the building aspects, 7 Days to Die is a challenging, unique gaming experience with crisp, realistic graphics.
The clock counts down during this bloody good time.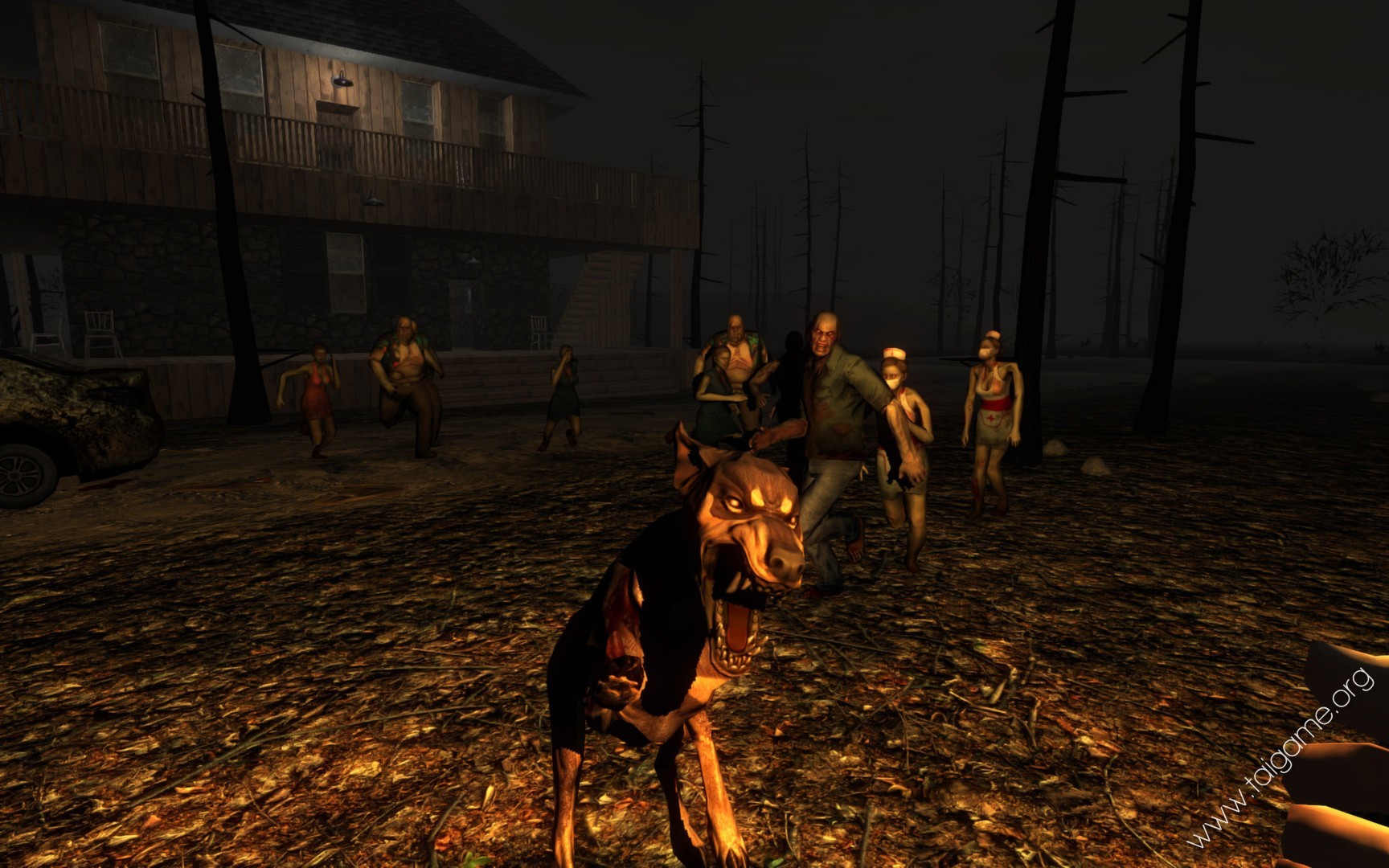 Atta, boy.
3. Dying Light (Zombie survival horror, single and multiplayer)
This open world first-person game requires you to fight the night. As the sun goes down, the zombies mutate and grow stronger. Forge your own weapons and combine tools to create more efficient and, frankly awesome weapons, such as a hammer wrapped in electrified barbed wire. Featuring single, multi, and co-op player modes, Dying Light is the ultimate complex, zombie game.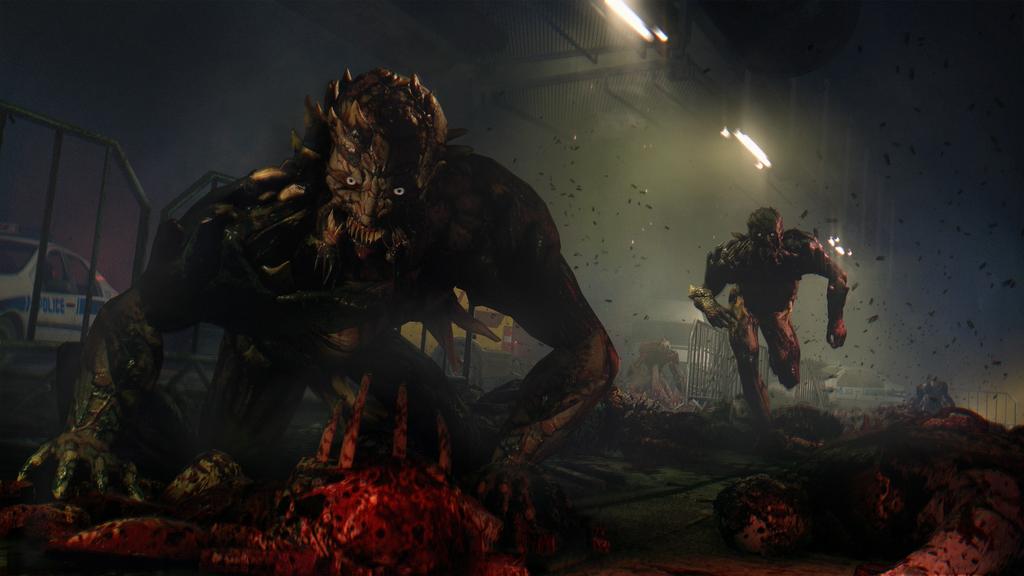 Don't let the sun go down. In this one, the title says it all.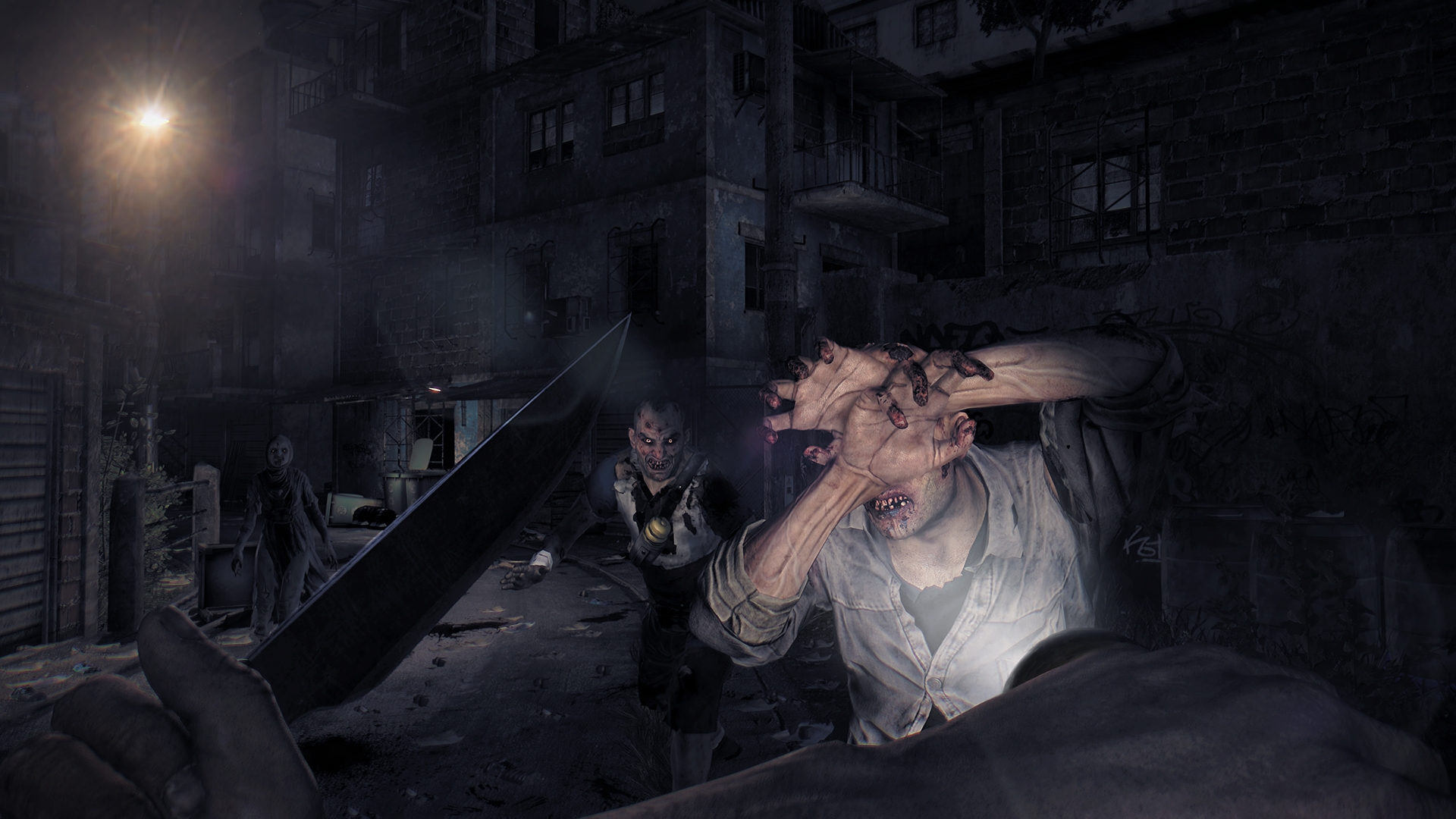 Slashin' zombies.
2. Dead Island (Survival horror/action, single and multiplayer)
What happens when a zombie apocalypse starts during a tropical island getaway? Dead Island, of course! Gorgeous tropical landscapes meet zombie gore in this game that looks more like a movie with stunning graphics. As the narrative unfolds, explore the island for supplies and find that hidden among the lush, tropical foliage lies the cause of the outbreak.
Like How To Survive, this is another zombie infested beach vacation.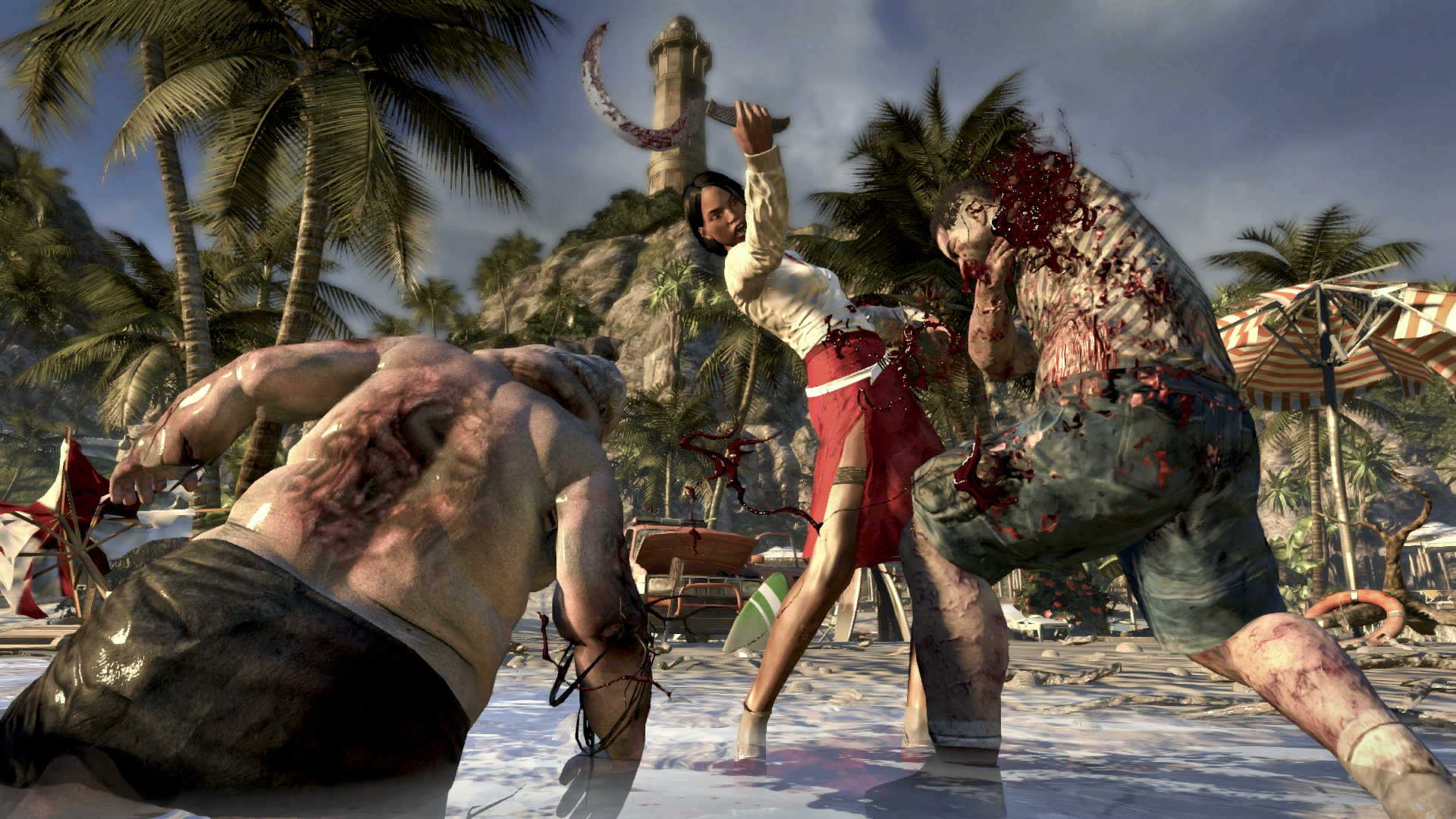 MTV Spring Break: Zombie Edition.
1. State of Decay 2 (Action adventure/ survival horror, single player)
This open world, third person zombie adventure combines all the elements of a zombie survival narrative, but relies more on player's leadership abilities to navigate conflict among fellow survivors rather than controller skills making for a realistic approach to the apocalypse. Play this game in single player and test your own survival skills.
Hailed as one of the greatest zombie games ever, State of Decay 2 offers a personally challenging gameplay as you not only attempt to fight the undead, but rather the more dangerous enemy...the living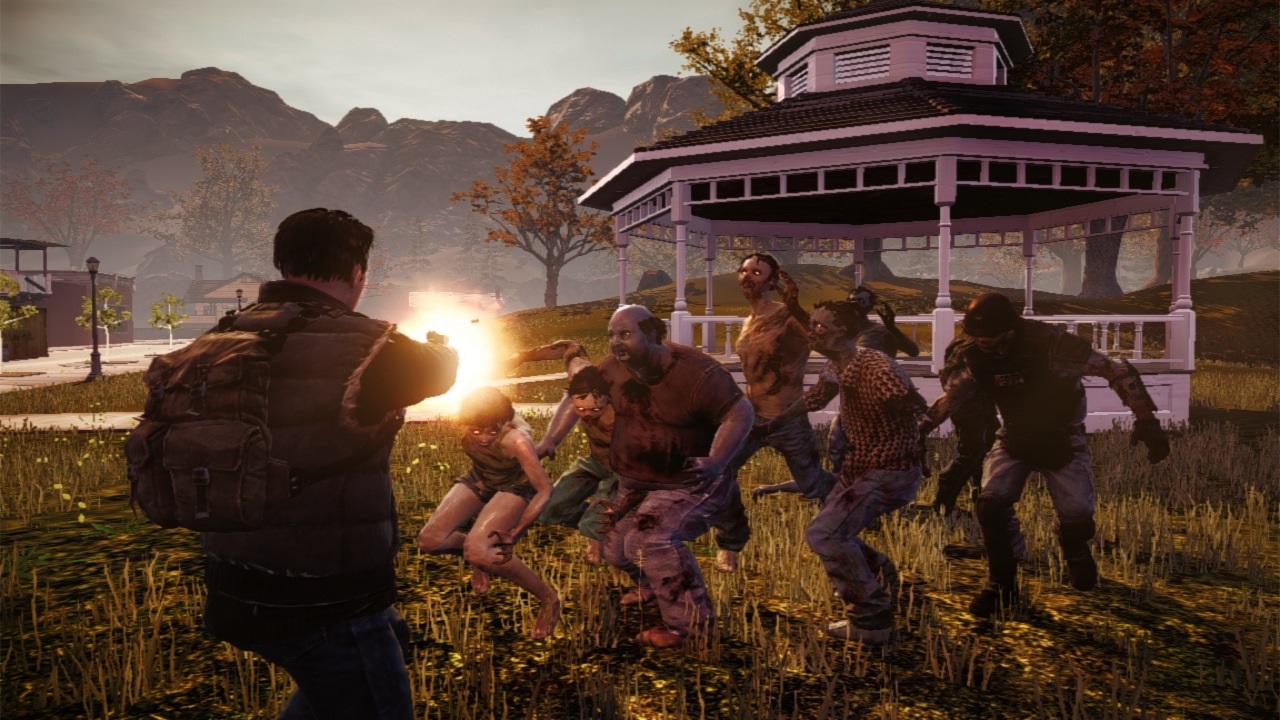 Test your own skills in this gory fight for survival. You might not want to list those skills on a job application.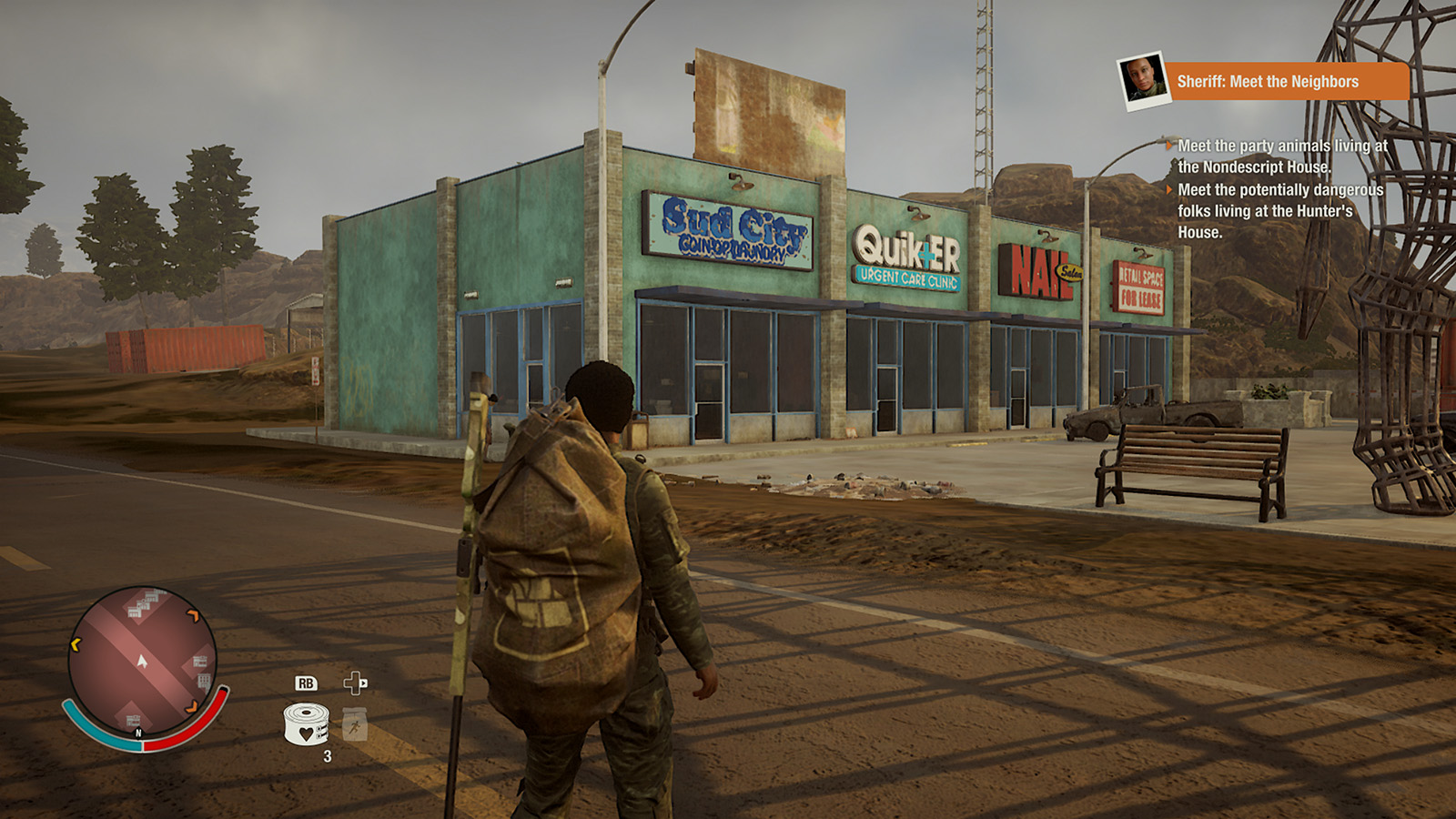 Morgan, is that you?
Image Gallery