[Top 10] Best RPG Horror Games (Ranked Fun To Most Fun)
Updated: 01 Oct 2022 8:32 pm
Can You Handle What's Next?
What Are The Best Horror RPGs?
Roleplaying horror games are an underrepresented subgenre in the gaming world. Mostly because the two separate genres can be difficult to bring together. There's nothing more ego-boosting than an RPG, it's a hunter's paradise. Then there are horror games that have a frightening, gloomy appeal.  
It is a true art form to combine the two genres that not many developers are capable of. However, if they are successful, it turns out that the combination is a brilliant masterpiece. Finding these soul-snatching, gripping games can be a bit tricky, though.
Keep reading to discover a new world of role-playing horror games. Rated from fun to most fun, of course!
10. Remnant: From the Ashes
2019 | Perfect World Entertainment | PC, PS4, Xbox One, PS5, Xbox Series X/S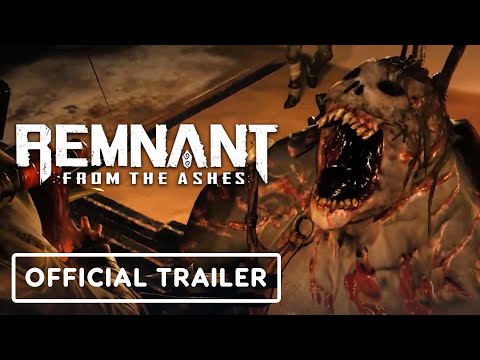 Remnant: From the Ashes Complete Edition - Official Trailer
At a quick glance, Remnant: From the Ashes doesn't look like it has much to offer. In fact, it's full of high demands and very few rewards. You spend a lot of time getting told what to do and you're not given many reasons why you should care about doing it.
It starts a bit underwhelming with a simple, classic scenario of your main character washing up on a deserted island. With nothing but the clothes on your back, you're guided through a city of ruins and taught the basic mechanics of gameplay. It does, however, become a little more engrossing as you explore the ruins.
The objective is simple: destroy the heart of the Root and save the world. The only person who knows how to do this, though, has shockingly disappeared. So, somehow it's left up to you, a complete newcomer to Ward 13, to find the hero and save humanity. You are injured and unprepared for your journey, but that won't stop you.
Though Remnant starts out uneventful, the story improves the further you get into it. It becomes extremely fast-paced surprisingly quickly. The story changes rapidly from an apocalyptic experience to a bizarre hop from world to world. The strangeness of the experience is a major eye-catcher and attention grabber.
9. State of Decay 2
2018 | Xbox Game Studios | Xbox One, Xbox Series X/S, PC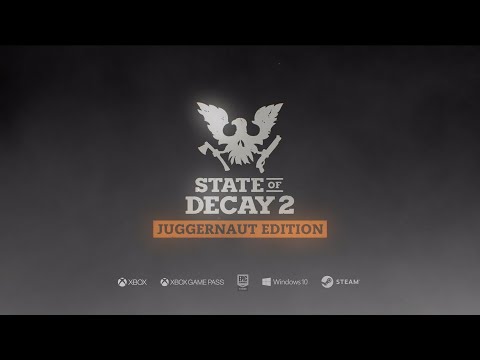 State of Decay 2: Juggernaut Edition Launch Trailer
Zombies... Who doesn't love zombies? And State of Decay 2 is an overrun, zombie-lovers paradise. It blends the simple joys of looting and rummaging for resources with intense zombie hunting and slaying. 
While the plot points in State of Decay 2 are lacking a smidge, it does have strong gameplay mechanics. The character-building aspects are intriguing, a game changer in this subgenre. As you play, your decisions will build upon the character you've chosen. Every character choice has its own abilities, skills, and experiences that increase your gameplay.
Designing the most zombie-resistant fort from materials you have foraged will be the most important yet challenging obstacle you face. In an open-world sandbox design, SoD2 conveniently presents a variety of materials as you explore the terrain around you.
An intriguing plot is not par for the course when it comes to State of Decay 2. However, the extensive quest structure undoubtedly makes up for the lack of a storyline. The endless geographical features offer hours of exploration opportunities. 
8. Attack on Titan 2
2018 | Koei Tecmo | PC, Nintendo Switch, PS4, PS Vita, Xbox One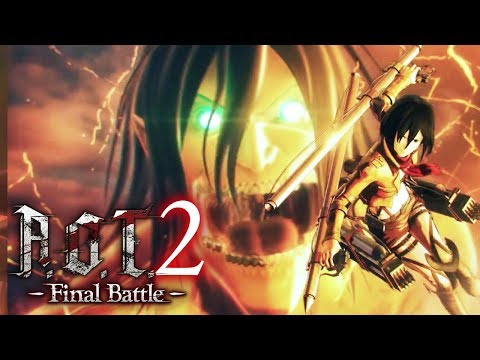 Attack On Titan 2: Final Battle-Official Launch Trailer
With its prequel being released in 2016, Attack on Titan 2 is predominately fast-moving and full of exhilarating battles against colossal titans. The dramatic trailer implies that Attack on Titan 2 will pick up where its predecessor left off. So, you can prepare for upgraded, but familiar, boss fights, cut scenes, and missions.
The primary difference between the two games is that this time, the story is formed around a character created by the player. The character has simply been thrown in as a trainee. You can befriend the primary cast, allowing you to recruit them as members of your team to help you through your experience. Each character offers their own skills or abilities, so they will have some knowledge to offer players. However, regardless of what information they can offer you, it's quite entertaining just to order them around.
The combat has significantly improved since the maiden game. The developers really went above and beyond when enhancing the experience. With more consistent movements, players can take out individual limbs on titans for a slow kill, or they can target the neck and finish the kill quickly. Taking your time will pose its own risks. Titans tend to get annoyed and begin raging the longer you taunt them.
To each player's benefit, you have the ability to construct various types of bases around the map. Supplies and many other resources become easy to access with the more bases you establish. With these improvements, the developers have created a much more intriguing and cleaner game.
7. The Letter-Horror Visual Novel
2017 | Yangyang Mobile, EastAsiaSoft | Nintendo Switch, PC, PS4, PS5, Android, Xbox One, Xbox Series X/S, iOS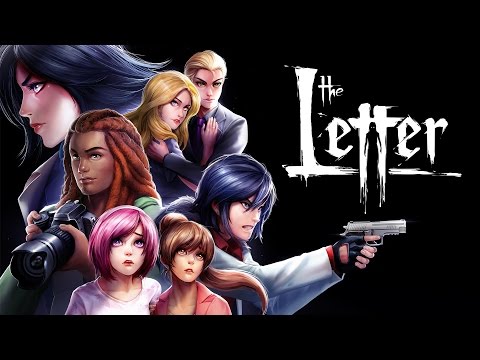 The Letter (Horror Visual Novel) - Animated Opening Trailer
Visual novels are gaining popularity rapidly in the gaming industry. Game mechanics are slow, involving more pointing and clicking rather than an actual strategy. However, that doesn't take away from the enjoyment of visual novels, particularly The Letter: A Horror Visual Novel.  
Set in the U.K., the story takes place in a rumored haunted mansion called Ermengarde. It begins with a letter and seven unforgettable characters that will have to fight for their lives, each for their own unique reasons.  
The main character, realtor Isabella Santos, stumbles across a suspicious letter while searching for a colleague, Rose. Rose mysteriously disappears, and from there the story begins. Each decision a player makes must be carefully calculated to lead them down the correct path.
Throughout the experience, chilling messages are written in blood. A brutal killer stalks their prey through the halls of the mansion. Threats lurk around every corner just waiting to make you jump from your seat.
The Letter also has a fantastic voice cast, a pleasant surprise when you consider the similar games of this subgenre. The voices are abundant with personality and expression to keep you intrigued along the way. The Letter took obvious inspiration from the Asian horror film, The Grudge. So, The Letter does not disappoint.
The detailed story brings hours of entertainment. Every choice takes you down a thrilling, horrific path.
6. Dying Light 2
2022 | Techland | PS4, PS5, PC, Xbox One, Xbox Series X/S, Nintendo Switch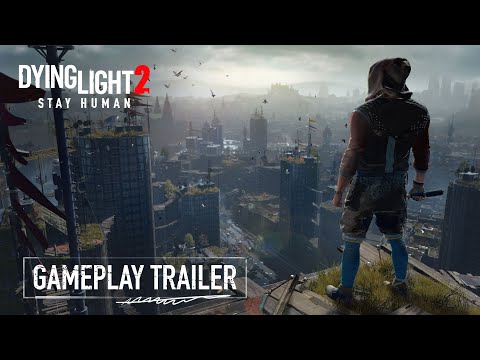 Dying Light 2 Stay Human Cinematic Trailer
Following closely in the footsteps of the initial version, Dying Light 2 is full of zombie-smashing and parkour. It somehow combines a serious, end-of-the-world apocalyptic theme with wacky characters and bizarre minigames. Shockingly, it combines them very well.
Dying Light 2 is designed to be an expansive open world that is full of what seems to be never-ending discoveries. Inlaid are some pretty great characters, although the protagonist does seem to lack a bit of pizazz. The other character personalities make up for that, though.
The game takes place about two years into a global pandemic. A wanderer plagued with cryptic memories of the past must decipher the memories and discover the truth. Twenty years earlier, manhood lost a gruesome battle with a deadly virus... and lost!  
Now, civilization has backpedaled to the dark ages. Discover and explore hidden passages.  Unravel the secrets held by those who have power. This game is full of unexpected twists and turns and loads of excitement!
With Dying Light 2, each path you choose to take impacts how your story will end. While it does have a few bugs, the pleasant experience outweighs the issues. Outstanding voice acting and an excellent soundtrack add to the appeal, as well.  
Improvements over its predecessor really make this game stand out!
5. Cultist Simulator
2018 | Humble Bundle, Playdigious | PC, Android, iOS, Nintendo Switch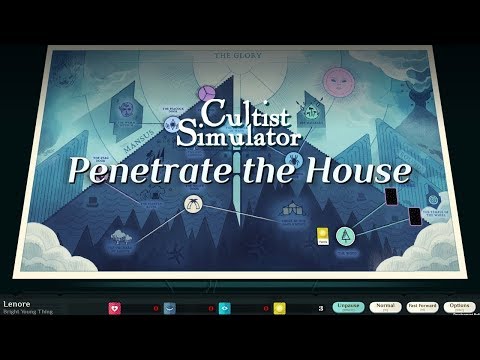 Cultist Simulator - Launch Trailer
Grim, morbid, and incredibly alluring, a wonderful illustration of Lovecraftian. Cultist Simulator is a single-player narrative card game, to put it simply. Players must collect and study clues like frightening grimoires. Inconceivable rituals must be completed. Then, a plan to finance all of your morbid obsessions must be organized. Your sanity is on the line. 
Cultist Simulator provides no tutorial, the developers encourage you to accept the challenge of figuring out the mechanics of this tantalizing card game. The deeper you penetrate into the mysteries and lore, the more you are captivated and determined to understand. However, beware of the amount of patience and determination you will need to succeed. Curiosity will better serve you on your quest to finish the game. 
While the mechanics of the game may cause you distress as you try to understand them, the atmosphere is astonishing. The tone, writing, and theme do not leave you dissatisfied. Every selection you make leads you to a different outcome, making Cultist Simulator extremely replayable.  
A steep learning curve can prove a deterrent, but with curiosity, patience, and determination, Cultist Simulator can be an exhilarating experience. 
4. Call of Cthulu
2018 | Cyanide |  Pc, PS4, Xbox One, Nintendo Switch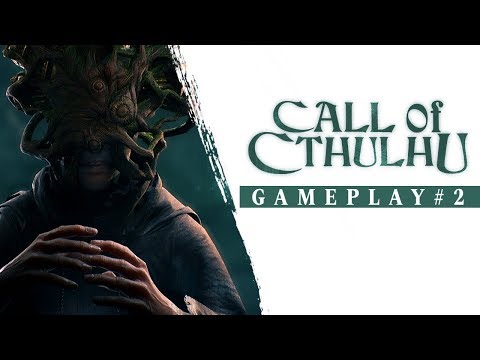 Call of Cthulhu - Gameplay Trailer #2
Inspired by H. P. Lovecraft's "The Call of Cthulhu," this game is an intriguing and somber detective story. Leading you through twists and turns, it can get a bit confusing in some places. Players experience this grizzly story as Edward Pierce, a depressed, alcoholic war veteran turned private investigator. 
His story forms as you make your decisions during the game. While it's a bit irritating starting out, it does become more useful as you continue to play. It's a bonus that you can characterize him how you want to. Just like any character, the skills you give Pierce change his abilities and give you different opportunities.
It's a story that begins as many others do. Pierce acquires a bizarre case in a bizarre place. Very little information is revealed in the beginning. But, as you continue to play, more clues come to light. Investigating the grim atmosphere to find the hints you need is an intriguing highlight.
Usually, in these games, the dialogue can lack a bit. However, Pierce always seems to have intelligent questions to ask. Unfortunately, the combat and stealth aspects do seem lackluster compared to games of similar depth. Combat consists of very little point-and-click effort. As for stealth, it can be tedious how slowly the character moves; with some of the rooms looking similar, it's easy to get turned around.
All things considered, I think Call of Cthulhu turned out pretty astonishing!
3. Angels of Death
2016 | Playism, Vaka Game Magazine | Android, Nintendo Switch, PS4, PC, Xbox One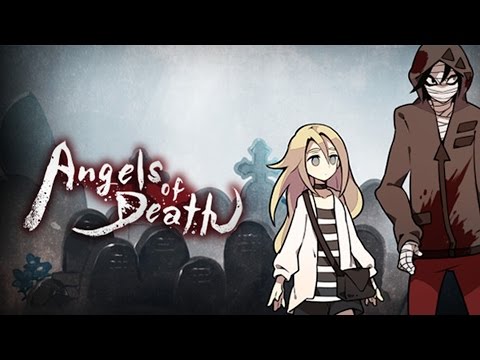 Angels of Death - Steam Release Trailer
Angels of Death is an indie horror psychological thriller. Made with an RPG maker, Angels of Death wasn't promising, but it was shocking to discover it was better than expected. You explore the universe as a suicidal schoolgirl named Rachel and a homicidal maniac named Zack in a setting where reality and fiction are difficult to distinguish.
The characters are already concerning figures, making you uneasy from the moment you meet them. What's even more concerning is what brings them together. While Rachel wants her life to end, Zack is all too excited to be the one to help her. But before they can kill her, they must get out of the horrible situation they are in.
Players must navigate their way through different levels. Skirmishing against devastating bosses. Solving mind-breaking puzzles. Overcoming unfavorable challenges. Because Angels doesn't have a repetitious structure, it remains interesting to the finish.
The toxic relationship of the main characters undoubtedly contributes to the investment you have in the game. If it doesn't pull at your heartstrings, you're likely to become dispassionate and move on. So, each level builds on that relationship, solidifying your interest in it.
The contents of Angels of Death are heavy and disturbing. There are a few extremely emotional moments scattered throughout the game, so be prepared. 
For my dark and twisty friends, with an interest in disturbing, traumatic content, this is your game!  
2. Corpse Party
2021 | XSEED Games, Marvelous | PC, Nintendo Switch, PS4, Xbox One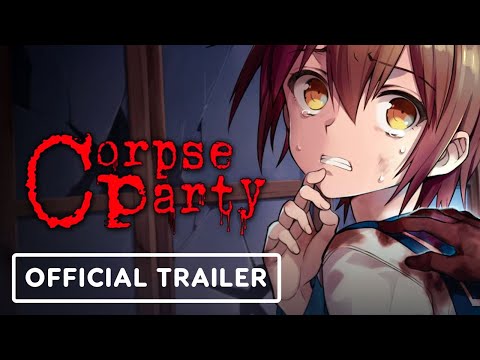 Corpse Party (2021) - Launch Trailer
This story is set in a high school that was constructed on the premises of what used to be Heavenly Hosts Elementary. When eight students stay late to perform a dark, but supposedly harmless ritual, they are found by their teacher. What starts out as a prank becomes their worst nightmare.
Suddenly, a devastating earthquake separates them, leaving them scurrying to find their way through the rubble. Then everything settles and they realize they are no longer at their high school but a terrifying version of the school. The halls are filled with entities and angry spirits attempting to stop them before they make their escape.
In a game where every decision you make changes the outcome, you must solve the mysteries that haunt the halls of the old elementary school. Unfortunately, it's not long before the students are tripping over dead bodies from the past. Players must navigate five main chapters (divided by the five student groups) and several secondary missions without speaking to any of the other groups.
One wrong choice can end it for the entire group. There are so many "wrong endings," all of which leave you grasping for a redo in hopes of avoiding the blood-filled horrific scenes. Without a doubt, this game is not for the easily disturbed. Sounds of blood gurgling and screaming can be heard as much as dialogue.  
All in all, though, it's an engaging, pleasurable experience! 
1. Prey
2017 | Bethesda Softworks | PC, PS4, Xbox One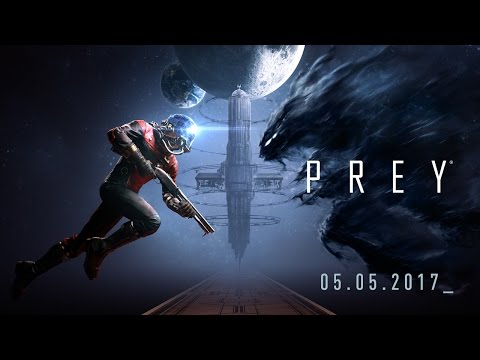 Prey - Official Launch Trailer
When Prey was initially launched, it was filled with disastrous, game-crashing bugs that originally made it difficult to recommend. But since the developers have overhauled the game, the player experience has improved across the board!
The first few hours of gameplay set the captivating pace. Prey commences with a strong, psychedelic scene that intrigues those who aren't even interested in Sci-Fi. These first few hours introduce a few interesting characters who help keep players invested for the duration of the experience. Hours of exploration without the loss of interest.
Prey is brimming with intriguing backstories, well-versed voice acting audio logs, and enthralling emails. Collectively, these features do a terrific job of making the setting feel inhabited long before the main story even takes place. Every decision you make helps uncover new information about the primary narrative.
The entire experience is impressively designed; complete with touchscreen devices and rotary telephones existing side by side. Artificial gravity makes the experience even more captivating. Prey offers quite a bit of reward with the ability to scavenge any piece of handy equipment.
Prey has many side missions along with the main quests, taking playing time from 15-20 hours to over 40! But the atmosphere of the game really enchants you and allows you to free yourself from reality and become a part of the game itself.
Careful though, hidden threats lurk around every corner.
You may also be interested in: