[Top 15] Best Open World Horror Games That Are Fun (Ranked Fun to Most Fun)
Updated: 21 Sep 2022 4:33 am
Zombies Love You For What's Inside
Avoid Boredom With These Open-World Horror Games
It's clear to see what makes open-world horror games enjoyable. Exploring a limitless environment can hold your attention for hours of play. No two players have the same experience in an open-world game. The way each player completes their missions and quests is different.
Unfortunately, we, as players, can run into a major problem. Getting bored with an open-world game is a completely unfavorable, but not uncommon, outcome.  Sometimes, developers run out of ideas to fill the vast world with. Sadly, this results in a rather dull game.
So, to avoid this tragedy, here's a list of 15 fun open-world horror games for you to enjoy.
15. Mist Survival 
2018 | Dimension 32 Entertainment, Rati Wattanakornprasit | PC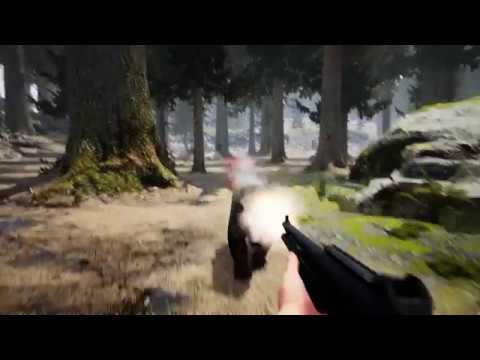 Mist Survival - Greenlight trailer
Mist Survival is a PvE (player vs environment) style game. In a world devastated by a virus outbreak, players must gather and protect supplies. To survive the night, they must also locate shelter and take precautions against enemies.
Other survivors that you rescue from mugger bases can be added to your camp to help with tasks and protect your base. Sometimes, a thick mist will overtake the map. Usually, the mist is accompanied by a dramatic event of some sort like the infected raiding your base. So, it's important to be prepared when the mist rolls in. 
If you are unfortunate enough to get infected and mutated, you will only be able to come out at night or during a mist event because it's not safe for sunlight to touch your skin. Fortunately, there's a regular day and night schedule that ensures the ability to roam the map whether you are infected or not.
While Mist Survival does have a few flaws, overall it does a great job of evoking the fright you would expect from a horror game. Especially when the dense mist falls around you, it can be an intense feeling. Once the bugs are fixed, this game is going to be even better.
14. Don't Starve Together
2016 | Klei Entertainment | PC, PS4, Xbox One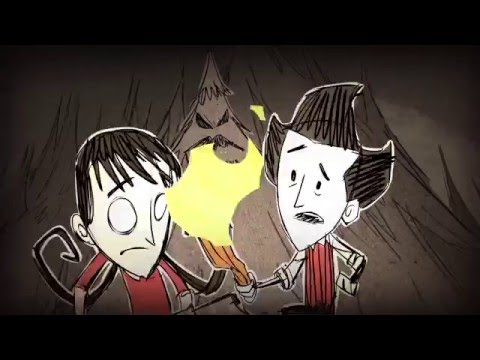 Don't Starve Together Launch Trailer
Don't Starve Together is the complete multiplayer extension to the unforgiving wilderness survival game. Explore the strange, uncharted land that is home to odd creatures and forgotten history. 
As you work your way through this open-world survival game, you will fight, farm, and build to survive the terrain. This is a PvPvE game, so be aware of your surroundings and keep an eye out for other players. Collaboration is encouraged, but whether you are playing alone or working with others, don't let yourself starve.
Don't Starve Together is fun to play alone, but is more enjoyable on a public server. At first glance, it seems to be a quirky survival game, but further digging reveals deeper secrets. There are many unexpected environmental challenges that add to the excitement. It's hard to get bored playing Don't Starve Together.
13. The Sinking City
2019 | Frogwares | Nintendo Switch, PS4, PS5, Xbox One, Xbox Series X/S, PC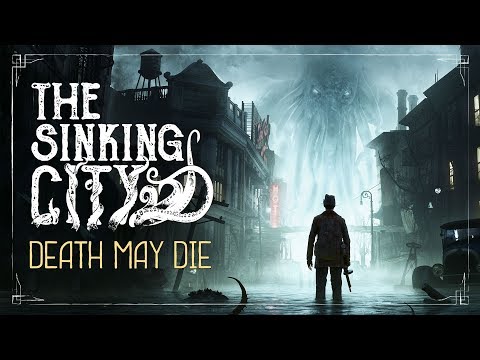 The Sinking City | Death May Die – Cinematic Trailer
Set in the 1920s in a secluded little fishing village in Massachusetts, The Sinking City follows private investigator Charles W. Reed. Reed suffers from unimaginable, horrifying visions that soon draw him to the eerie village.  
Some months before the visions started, the town was cut off from the mainland by a supernatural flood. Now, terrible visions are tormenting Reed and a great number of others, luring them into the town. Players must search for clues to solve the mystery of the supernatural entities that grip Oakmont. 
The idea behind The Sinking City is great. Unfortunately, the creators tried to do too much with the resources they had. The city looks pretty nice, but there is just not enough to have 30+ hours of open-world experience. The story is pretty interesting though, with a typical Lovecraftian basis.  
However, there are a great number of Easter eggs and references to the outside world.  The weapons are fascinating because they are based on 1920s equipment. There are also a wide variety of various adversaries and monsters. Staying interested in the gameplay can be a bit difficult, but solving the mystery is a blast!
12. We Happy Few
2016 | Compulsion Games | PS4, Playstation VR, Xbox One, PC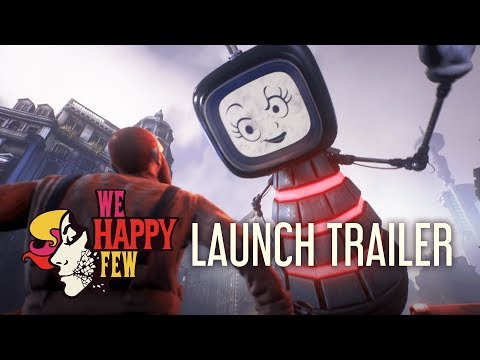 We Happy Few | Launch Trailer
We Happy Few is a dreadful story of a collection of appalling individuals. It is based on an alternative version of 1960s England. Your objective is to blend in with their society just enough to prevent them from stealing your happiness. 
Any interactions will require you to solve puzzles, engage in combat, or escape.The story is split into three narratives that intertwine to make the game. However, no two players will have the same experience. 
The three narratives gives you an opportunity to experience the game multiple ways.Additionally, there are tons of side quests and possibilities to plunder. The secondary characters are unique and endearing, and there are several story twists.
11. Hunt: Showdown
2019 | Crytek | PC, PS4, Xbox One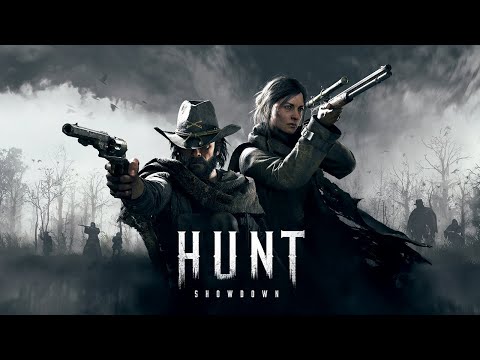 Hunt: Showdown | Launch Trailer
Hunt: Showdown is an intense first-person shooter game. It smoothly combines PvP and PvE gameplay to create an engaging and detailed PvPvE environment. Have fun competing against other players as a pair, trio, or lone bounty hunter. Protect your loot… and your honor!
Set in 1895, explore the world from the perspective of protagonist Isaac Powell. Visions and fear of imminent danger send Powell and the other bounty hunters on a path to redemption. To save themselves, the hunters begin their hunt for the nightmarish monsters, believing their blood is the key to redemption in the next life.
The sound effects of Hunt: Showdown are on point. With the settings adjusted right, you can hear every little scrape and bump,which is especially beneficial in a PvP setting. It's easy to pinpoint where other players are. Although it only plays in the lobby, even the music is excellent.
With exceptional details, you can explore the swampy terrain of Louisiana. Lurking around every bush, barn, or tree in the uninviting bayou is a gruesome creature or a camping hunter. The boss details are nicely constructed, and the characters are shockingly true to life.
This game is challenging, make no mistake. However, the objectives are very straighforward. Gather clues to find the bounty monster. Kill the bounty monster. Banish the bounty monster. Then exfil with the tokens that prove it was your kill. But, death is permanent, so avoid it at all costs.
10. The Forest
2014 | Endnight Games | PS4, Android, PC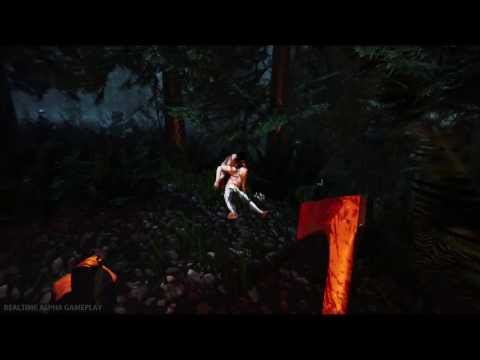 The Forest Trailer 3
Explore the Aokigahara Forest at the base of Mt. Fuji as main character Eric LeBlanc. Search for your son, Timmy, while foraging and fighting your way out. Stay away from the mutant cannibals, and fight off intruders while protecting your shelter and yourself. 
Use the resources available to you to defend yourself and survive in the forest, including growing plants, fallen trees, and animals of all sizes. But gather your supplies before night falls or you may just run into the cannibals. Creating your shelter will be a priority when you first crash into the forest. 
The Forest is a heavily PvE-based survival simulator, but you can experience it with up to eight players as well. The storyline is emotionally gripping, but you don't necessarily have to follow along. The immediate priority is to build a shelter and provide food for you and your team. So, make sure to explore your surroundings closely.
9. Days Gone
2021 | Bend Studio | PS4, PC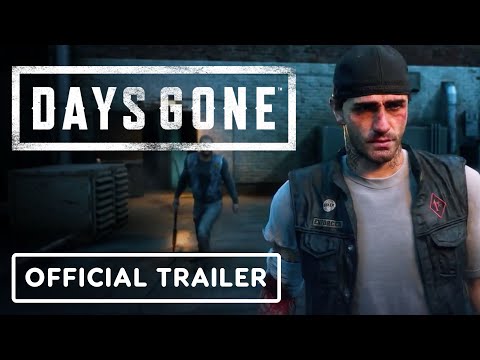 Days Gone - Official PC Launch Trailer
About two years have passed since a devastating global pandemic is where the story begins. Only a few people survived the pandemic's mass extinction of humans, leaving them to battle the mutated zombies known as Freakers.
Days Gone starts with the motorcycle-riding protagonist, Deacon St. John, getting separated from his wife.  He bravely stays behind to help the injured William "Boozer" Gray. Thinking his wife is dead after her camp was overrun by "Freakers," Deacon and Boozer set out across vast North America as mercenaries, in search of a better life. 
There are so many twists and turns in Days Gone, and every character contributes to making the game more interesting. Each character has their own unique behaviours and distinct features. The "Freakers" are designed to make use of the terrain, making them seem almost lifelike in their behaviour and appearance.
The first few minutes of gameplay are all about introducing you to the mechanics of
the game, especially Deacon's motorcycle. After the tutorial, you'll get into the meat and potatoes of the game and begin exploring the environment. Your survival will depend heavily on your ability to pay attention to your surroundings.
Days Gone is full of crude humor and explicit language, which makes it an even more entertaining experience. You will spend hours playing this game due to the untamed surroundings and captivating landscapes. It's quite abundant in realistic background noises that create an immersive experience for all who play.
8. The Infected
2020 | DigX Studios | PC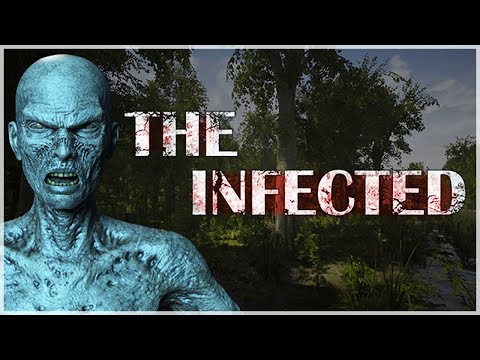 The Infected Game Trailer 2020
In The Infected, the world has been taken over by a virus. The drug trial seemed to offer hope, but the virus turned out to be much worse than anyone could have imagined.  But, something went wrong, and the virus began mutating people into horrific creatures, the Vambies.
When a group of friends go camping in a chilling forest and are not heard from, one camper's parent decides to go looking for them. Investigate the wilderness, establish a base, and make weapons to protect yourself from animals or worse. Finding your child is your main mission, but you'll need to keep yourself alive to do so. The Infected is heavy with PvE gameplay mechanics, so surviving elements will be difficult, but doable.
While the lack of a multiplayer option is a bit deterring, this challenging experience is still recommended. The Infected will easily capture your attention, even if you have no real interest in the actual story. Playing just for the survival element is just as fun.
7. State of Decay 2
2018 | Undead Labs | Xbox One, Xbox Series X/S, PC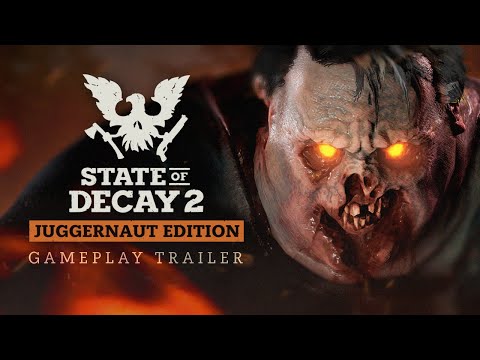 State of Decay 2: Juggernaut Edition Launch Trailer
Set in a fantasy world after a zombie apocalypse, State of Decay 2 has limitations when it comes to plot points. The backdrop story essentially consists of you picking your character and taking control of a small group of survivors working together to rebuild civilization. The storyline comes along as you choose and build your character.
Players are able to select the best characters to recruit for their team of survivors based on a set of unique characteristics and abilities. The next items on the list are designing forts and deciding how to assist people who depend on you for survival. Working together with the team you've chosen will be your best option for survival.
This is not the game for you if you're searching for one with a storyline. However, the in-depth quest system does make up for that.  The game's open-world feature significantly enhances it and makes it simple to lose yourself in playtime for hours on end. Participate in the multiplayer mode to improve it even more.
6. Resident Evil Village
2021 | Capcom | PS4, PS5, PC, Xbox One, Xbox Series X/S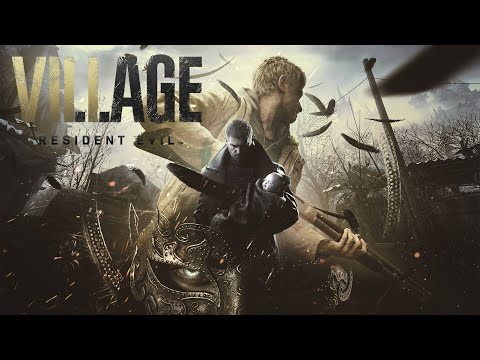 Resident Evil Village - Launch Trailer
In Resident Evil Village, the elements of the previous Resident Evil games are maintained. It really combines the survival horror components of Resident Evil 7 and the action of Resident Evil 4. Village offers more action-packed gameplay, more enemies, and better combat experiences.
Players continue the Resident Evil story a few years after Resident Evil 7 Biohazard takes place. Playing as Ethan Winters, you'll have to fight your way through the beautiful environment to find your daughter, who was forcefully kidnapped.  
Developers really stepped up their game when they created Resident Evil Village. The incredible graphics really throw you into the streets of the city with the Lycans and vampires.  The city is creepy and dimly lit, and the characters are outstanding. Be prepared for rude humor and foul language. But of course, you can't really have horror without that. Overall, the game is beautifully designed.
5. Stray
2022 | BlueTwelve Studio | PS4, PS5, PC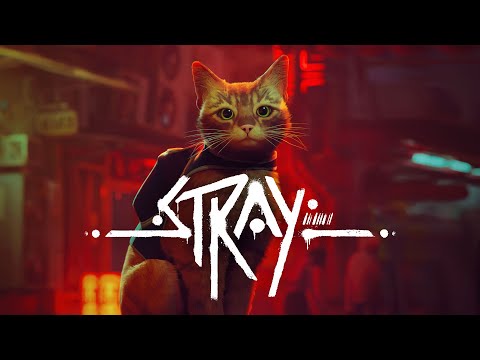 STRAY | Launch Trailer
It doesn't take long to understand exactly why this game is titled Stray. A heartbreaking cut scene will have you reaching for the tissues almost immediately. Finding the stray cat's family is the most important mission moving forward.
You quickly come to the realization that there are only unassuming machines in Stray and no humans. As you go, more dangerous animals will be encountered. The return of the cat to its home is your primary goal. But figuring out how to get around the neon-lit, seemingly deserted metropolis will be challenging.
The creators of Stray really went above to make the cat's movements extremely lifelike. So much so, you'll get a laugh tripping up the robots walking the streets. Its natural speed and agility will be your main line of defense. 
Fortunately, you'll run into a clever little drone called B12 to help you along the way. You'll unlock 'memories' and information from the drone to help you with your journey. Speaking to characters on the way will unlock the memories, so make sure you interact with everyone that's available.
The idea of playing as an animal, especially a cat, is a perspective that we weren't expecting.  Even though it's a short game, it's jam-packed full of intriguing designs, fantastic graphics, and well-recorded audio for an excellent experience. Cat lovers definitely designed this, as you are able to fully experience this from the perspective of the cat. It's an experience you won't soon forget.
4. Ghostwire: Tokyo
2022 | Bethesda Softworks | PS5, PC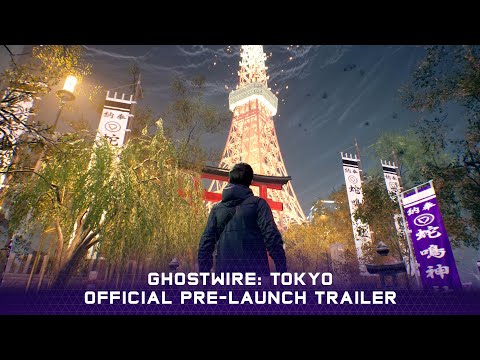 Ghostwire: Tokyo – Official Pre-Launch Trailer
In a thrilling first-person experience full of action and adventure, paranormal activity has overrun the city of Tokyo. The opening scene is that of horrific events. An invading spirit hover over traffic searching intently for a host. Finally finding what it was searching for, it possesses a boy named Akito.
When a terrifying fog, controlled by an unpredictable sorcerer, falls on the city, everyone is changed into a malevolent spirit.  Somehow, with the help of the spirit possessing him, Akito is spared. The experience has Akito deciding to work with the spirit to hunt the vengeful spirits that now roam the streats, and ultimately defeat the villainous sorcerer.
Using a devastating arsenal of powers and abilities, help Akito and the fierce entity take down the sorcerer and save the city.  The entity possessing Akito offers a combination of elemental powers that can be upgraded as you play. You can also upgrade Akito's ghost-hunting skills to help you fight the supernatural threat.
Ghostwire: Tokyo contains more than its fair share of amazing graphics. The rain is a great element and really sets the mood for the whole game.  The fear elements are astonishing! The plot is very intriguing, but it does have several twists and turns.  It's definitely a story that will keep your attention. The gameplay mechanics are fairly easy, so it's not overwhelmingly intense. Definitely, something to relax after a workday and enjoy some game time.  
3. Vampyr
2018 | Focus Entertainment, Saber Interactive | PS4, Nintendo Switch, PC, Xbox One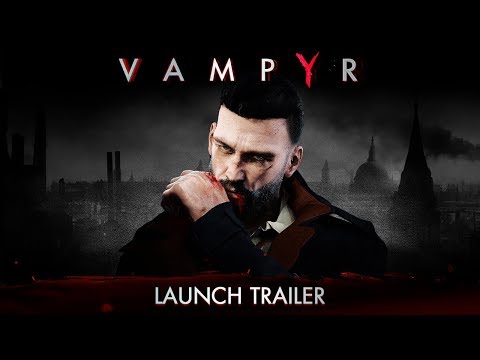 Vampyr - Launch Trailer
Taking place in a highly fictionalized version of London, Vampyr is an action RPG infused with horror. The game is played from an inclusive third-person point of view.  Players will experience this intense game through the eyes of Jonathan E. Reid, doctor turned vampire.
The story begins as Doctor Jonathan Reid returns from war in 1918 to a city devastated by an incurable strain of flu, only to wake up in a mass grave as a vampire. From then on, it's a constant struggle to control his blood lust. Now, Reid must fight to find a cure for the flu while trying to keep himself from murdering his innocent patients.  
Vampyr is an intense, action-based open-world game, overflowing with horror aspects. Full of skals, vampires, and other horrifying creatures, Vampyr is full of exhilarating options forgameplay. You'll have to feed to survive, but how do you do that without killing innocent people? Embracing the evil monster within you also comes with perks, like supernatural abilities.
This game has a gripping storyline with so many possible outcomes. Each decision you make changes the way your story will end. You can choose to embrace the evil vampire you are.  Or you can choose to completely avoid combat. That comes with it's own different outcome and problems though.  How will you choose to play?
2. Metro Exodus
2019 | 4A Games | PC PS4, PS5, Xbox One, Xbox Series X/S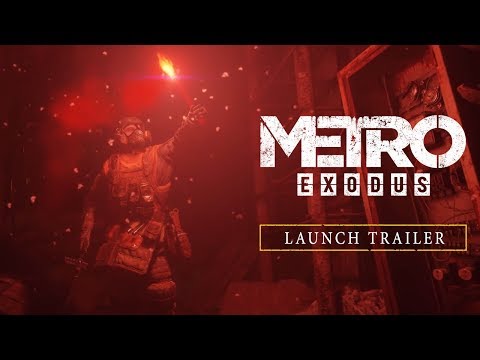 Metro Exodus - Launch Trailer [UK]
One year after the events of Metro: Last Light takes place, Metro Exodus is set in the year 2035. This game continues the story laid out in the previous games. A first-person shooter horror game, Metro Exodus is an open-world sandbox filled with stealth elements, survival horror, and tons of missions.
In the aftermath of the nuclear war, Artyom and several thousand survivors are able to hang on to existence by using the Moscow metro system. For years, the survivors have fought against mutated beasts and paranormal elements. They've even suffered the devastation of a civil war.  Playing as Artyom, you must now leave the Metro behind for a journey across post-apocalyptic Russia guiding Spartan Rangers. 
It's exciting to see what is usually an underground world come to the light. This game really highlights the depressing atmosphere and the post-apocalyptic Soviet lore. Metro Exodus is full of authentic Russian audio and of course, horrific monsters.
The locations are captivating and the graphics are stimulating. Metro Exodus is extremely immersive and ends up taking the spotlight off of the other Metro games. Developers worked hard to combine all the best aspects of its predecessors. Not only does it capture the fear elements, but it also captures a few heartwarming moments that really help you relate to the game.
1. Dying Light 2 Stay Human
2022 | Techland | PS4, PS5, PC, Xbox One, Xbox Series X/S, Nintendo Switch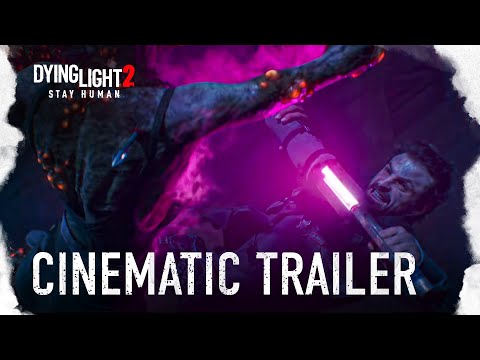 Dying Light 2 Stay Human Cinematic Trailer
Plagued with memories from the past in the first Dying Light, players become a wanderer that must decipher the memories to learn the truth. Twenty years before, manhood fought a virus--and lost. Now, civilization has backtracked into the Dark Ages.  
But there is still hope for The City. You'll have to explore hidden passages and levels. Unravel the dark secrets behind those that hold the power. Make allies to defeat enemies requiring you to use both physical and mental abilities. Most importantly--stay human.
Dying Light 2 offers a 2-4 player co-op mode so you can enjoy it with friends. There are no guns in this game, only melee, which makes it not only challenging, but much more entertaining.  The more you play, the more skills you unlock and the more you'll be able to upgrade your character.  Parkour, combat, and horror are the foremost elements in the game.
The plot is thoroughly enjoyable, and the choices you make really impact which direction the story is going to go for you. The voice acting is exceptional, and the soundtrack is amazing. Dying Light 2 is so entertaining and the improvements are so extreme, you'll play for hours before you even realize it.  
Also Be Sure To Read: