[Top 15] Paranormal Youtubers That Are Fun To Watch
Updated: 05 Oct 2022 3:54 am
These videos will have you creeped out by the thumbnail.
Creeped out by invisible entities, unexplained phenomena, and unsolved mysteries with unsettling backstories? YouTube has become the ultimate platform to freely post video content belonging to different categories, and the paranormal and horror genres are bound to see heightened website traffic as October 31st gets closer. 
Paranormal and horror videos go hand-in-hand; if you're looking for one, you're bound to stumble upon the other. Whether you're stuck on your lunch break with nothing to watch or looking for something mindless to watch, hop on YouTube and search for these top paranormal YouTubers that are changing the game with their paranormal and horror videos.
15. The UnXplained Zone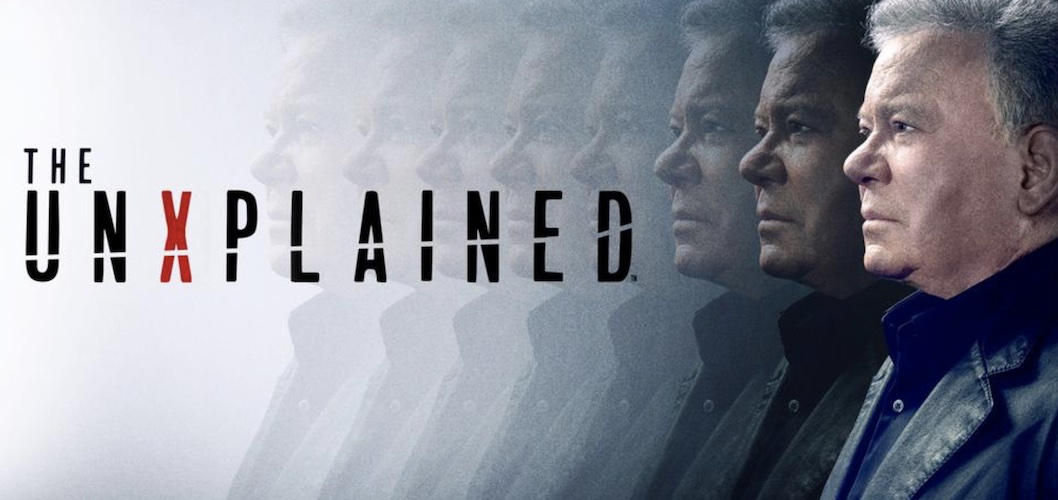 The UnXplained Zone is the official YouTube channel for the hit docuseries. 
If this YouTube channel name sounds familiar, it should. This channel is run by the same creative team that created History's docuseries, The UnXplained. You can watch it for free here. While the channel only has 139K subscribers, the TV show first premiered in 2019 and several seasons have been successful. Despite being aired on the History channel, it has since been added to Netflix and Hulu.
The channel features some clips from the TV show, but also independently created videos that explore other mystifying phenomena. Take a gander at the investigation tactics used to try and solve the world's most perplexing mysteries, and determine for yourself if something sinister is lurking beneath the surface of these suspicious occurrences. Like the Docuseries, this YouTube channel will not disappoint. 
Check out their YouTube!
14. Paranormal Junkie 
Paranormal Junkie is another great channel posting high quality content. 
The name of this channel truly says it all; if you're obsessed with hunting spooky ghosts and unsettling paranormal footage, this channel should be at the top of your list. Run by a team of professional ghost investigators, the content on this channel primarily consists of montages and lists of the scariest paranormal moments that have been captured on video. 
Ever wonder if ghost footage is authentic? Paranormal Junkie does all the research for you. This isn't something all YouTube channels do, so it's important to note that the content you view on this channel has been tested for authenticity. Rest assured that the content you're watching is real, and 149K subscribers think this channel is top-notch!
Check out their YouTube channel!
13.  AmysCrypt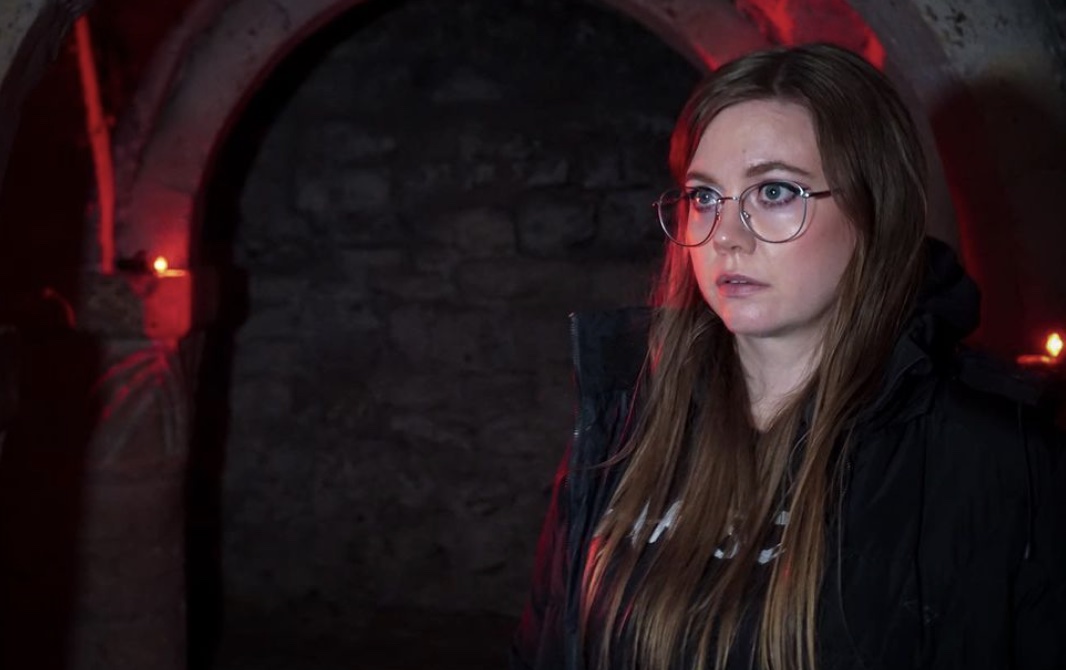 Meet Amy, creator of YouTube channel, AmysCrypt, and traveling paranormal investigator!
AmysCrypt follows paranormal investigator, Amy, as she travels all over the world to bring her 202K subscribers new and exciting footage of her ghost hunting adventures. From exploring haunted prisons in the United Kingdom to the haunted Hollywood sign, Amy takes risks and enjoys finding evidence of the otherworldly. 
If you're a fan of TV shows like Ghost Hunters and Ghost Adventures, you'll really enjoy watching Amy's videos. She posts weekly on Sundays and Wednesdays, so you can rely on her for consistent content like you'd rely on a TV show. She even tells ghost stories and unnerving urban legends that'll give you nightmares. 
Check out her YouTube channel!
12. Paranormal Nightmare TV Series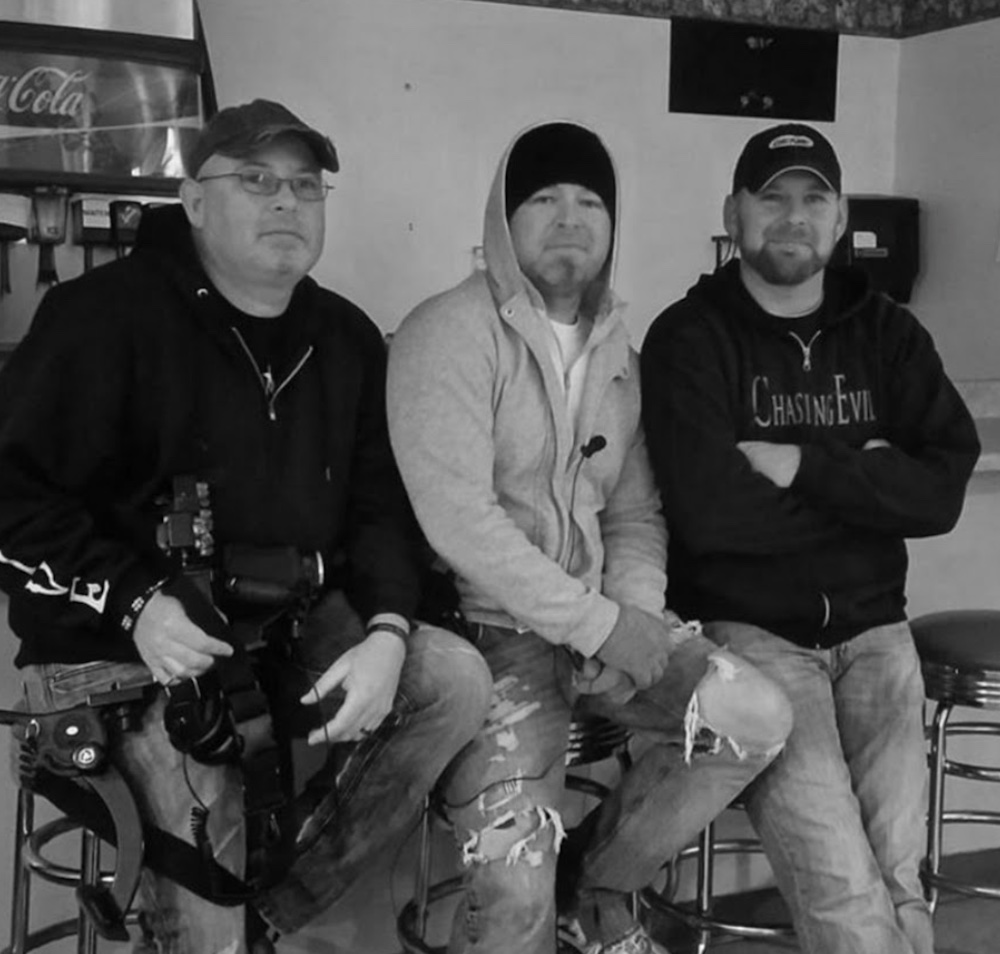 Follow the Fourman brothers around the nation as they confront real hauntings!
I suppose you could say this channel is part of the family business. Josh, Shaun, and Rocky Fourman are three brothers who are addicted to performing paranormal investigations. These men deal with real hauntings that plague the daily lives of average people; they're dedicated to providing education and awareness of the paranormal realm intersecting with humanity. 
Each video posted is an episode, or clip from their real TV show that airs on Amazon Prime. Watch them document compelling evidence that'll make your heart pump and hear the real anecdotes about disturbing ghost encounters and paranormal events. Just the knowledge that these seemingly unreal instances are real is enough to scare your socks off. 
Check out their YouTube Channel!
11. Mort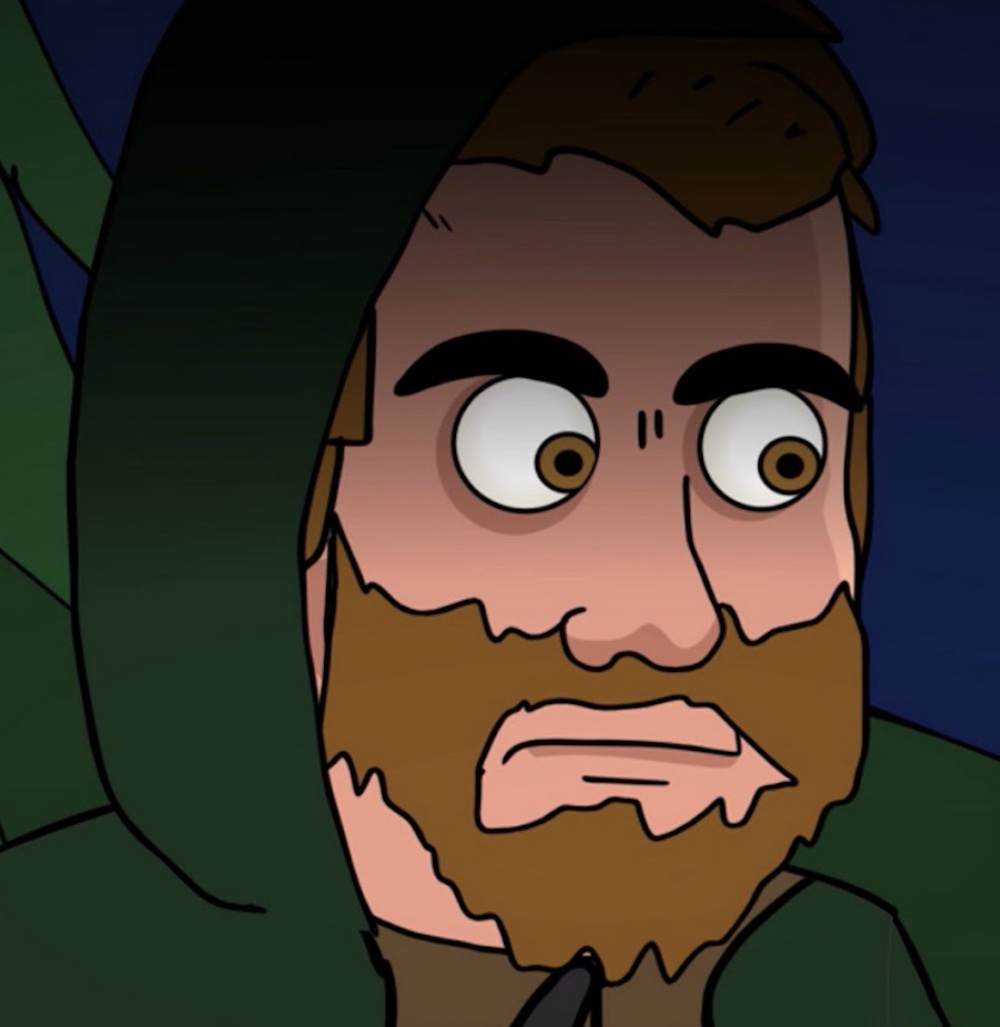 Meet horror animation YouTube sensation, Mort. 
Some things are so unbelievable that they can't be portrayed using real reenactments. YouTuber Mort uses his stellar animation skills to produce entertaining content that is unlike any other on this list. He relies on truly terrifying events to tell elaborate horror stories that leave his 365K subscribers questioning humankind. 
Mort isn't usually the narrator behind his viral horror animations. Other YouTubers like Nightmare Files and Corpse Husband (also on this list!) help their fellow horror content creator guide his viewers on an unsettling journey. English isn't Mort's first language, and he has a separate channel for his Deutsch viewers.
Check out his YouTube channel!
10. LookNowTV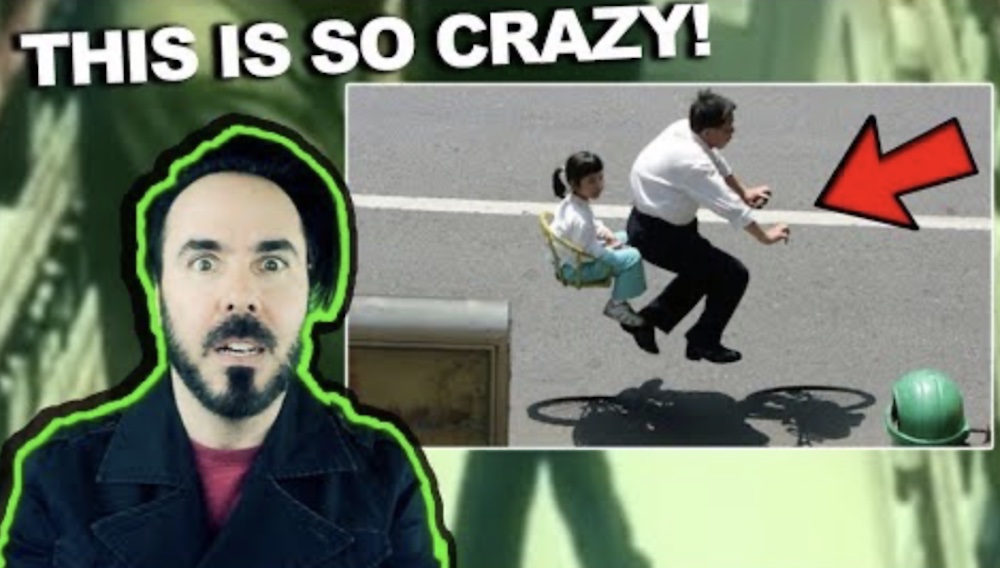 Meet the face behind LookNowTV, Rick. 
Rick really wants you to look into all things strange and unexpected. From unexplained phenomena in the night sky to ghostly interactions with the paranormal realm, Rick creates different types of videos that leave his 434K subscribers scratching their heads and wondering what the truth really is. 
Rick isn't just on YouTube; he has a Ghost Watch account where he also regularly posts paranormal content. Take a look at grainy, unexplained CCTV footage that'll make you never want to go out in public again. Rick relies on listing videos to produce the majority of his content, but there are so many to choose from that you'll never get bored!
Check out his YouTube channel!
9. The Paranormal Scholar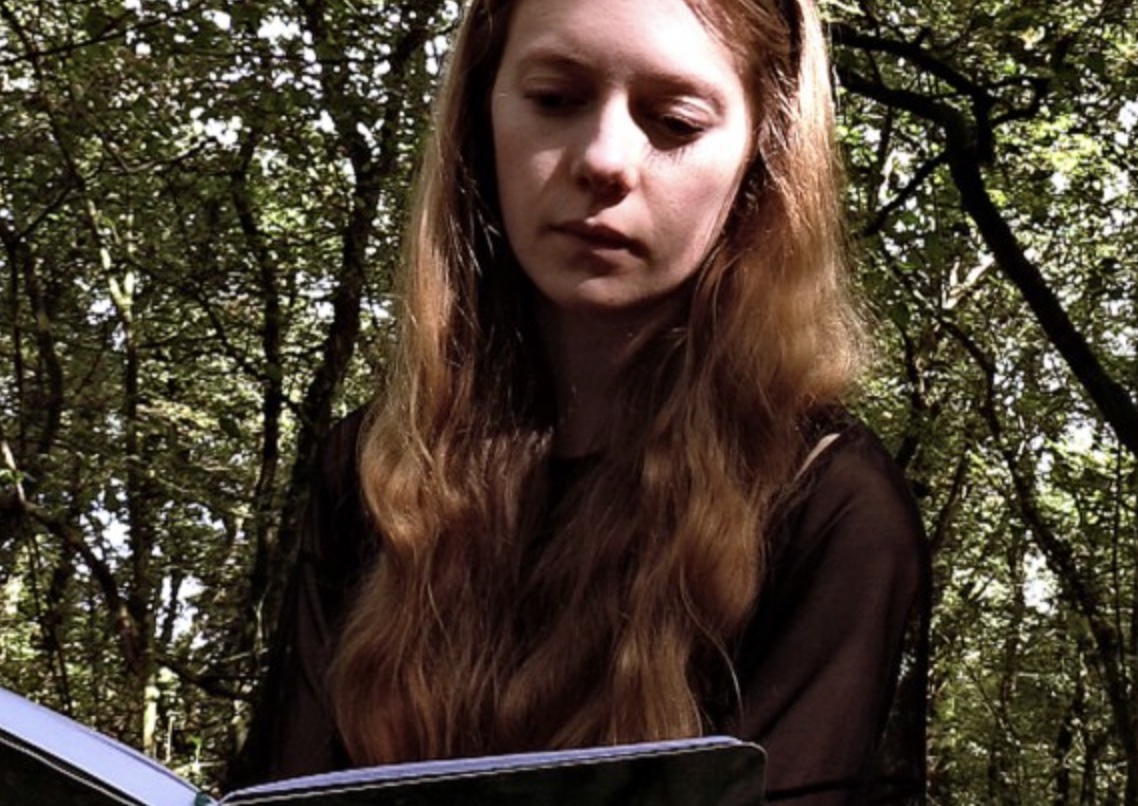 The Paranormal Scholar is actually run by paranormal scholars!
Meet Laura and Erik Rowton, a married set of paranormal investigators known for their documentary film, "In Search of the Dead." After debating on whether life exists after death, Laura embarks across Europe to attend real paranormal investigations with professional ghost hunters and find out the answer herself.
Laura and Erik are hoping to translate their success in the film industry to the internet by starting this YouTube channel. They're continuing to conduct research on the paranormal world, and have expanded their inquiries to include the likes of aliens and UFOs. Dive into this channel to find videos about demonic possessions and hear real paranormal stories. 
Check out their YouTube channel!
8. LiveScifi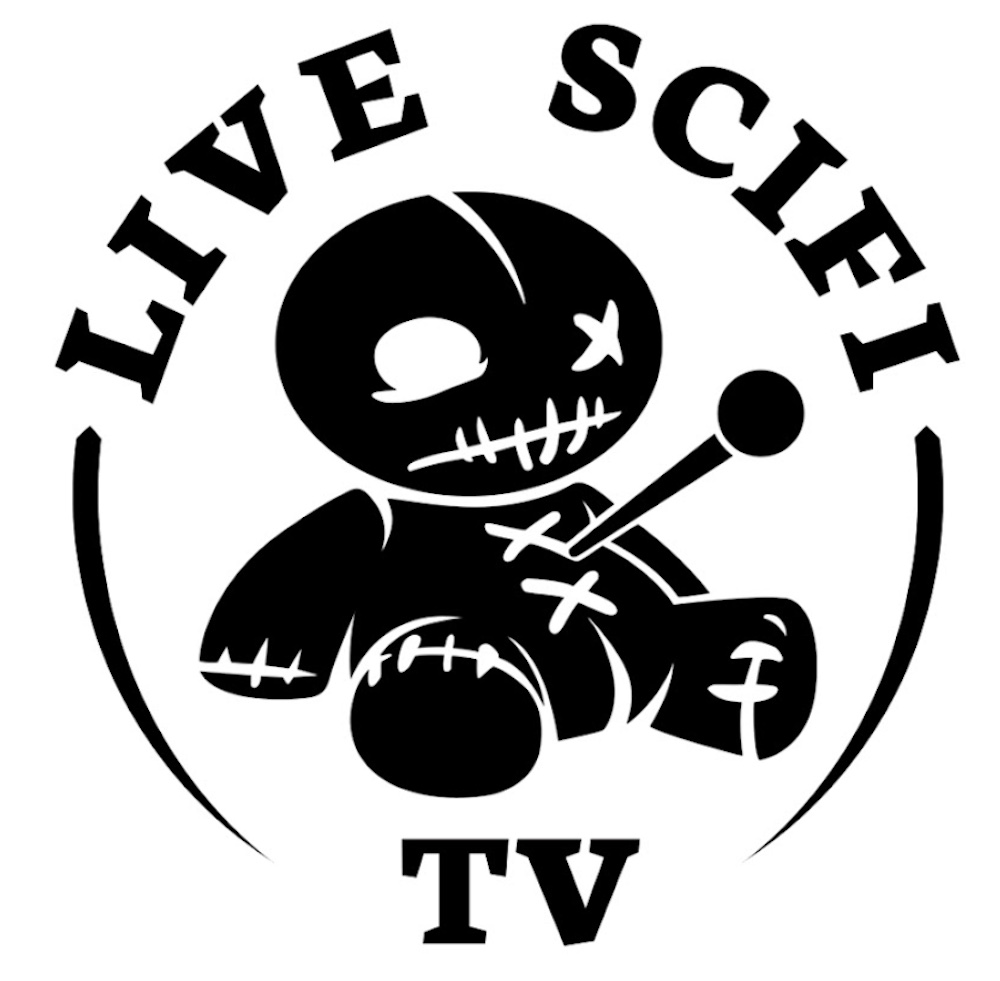 Want to be part of a real paranormal investigation? You can by visiting this channel!
If you're really into the paranormal but too scared to investigate in real life, LiveScifi gives you the opportunity to tune into live ghost hunting sessions with professional investigators. LiveScifi is providing an interactive and fun way for their 474K subscribers to explore all things otherworldly right along with them. 
Since 2008, LiveScifi has explored the scariest places in the United States and features different elements, like typical spirit communication, ouija boards, and occult rituals. Creator and lead investigator Tim Wood has been praised for this great idea to spread knowledge about the paranormal world in a modern way and has been featured in the New York Times. 
Check out their YouTube channel!
7. The Paranormal Files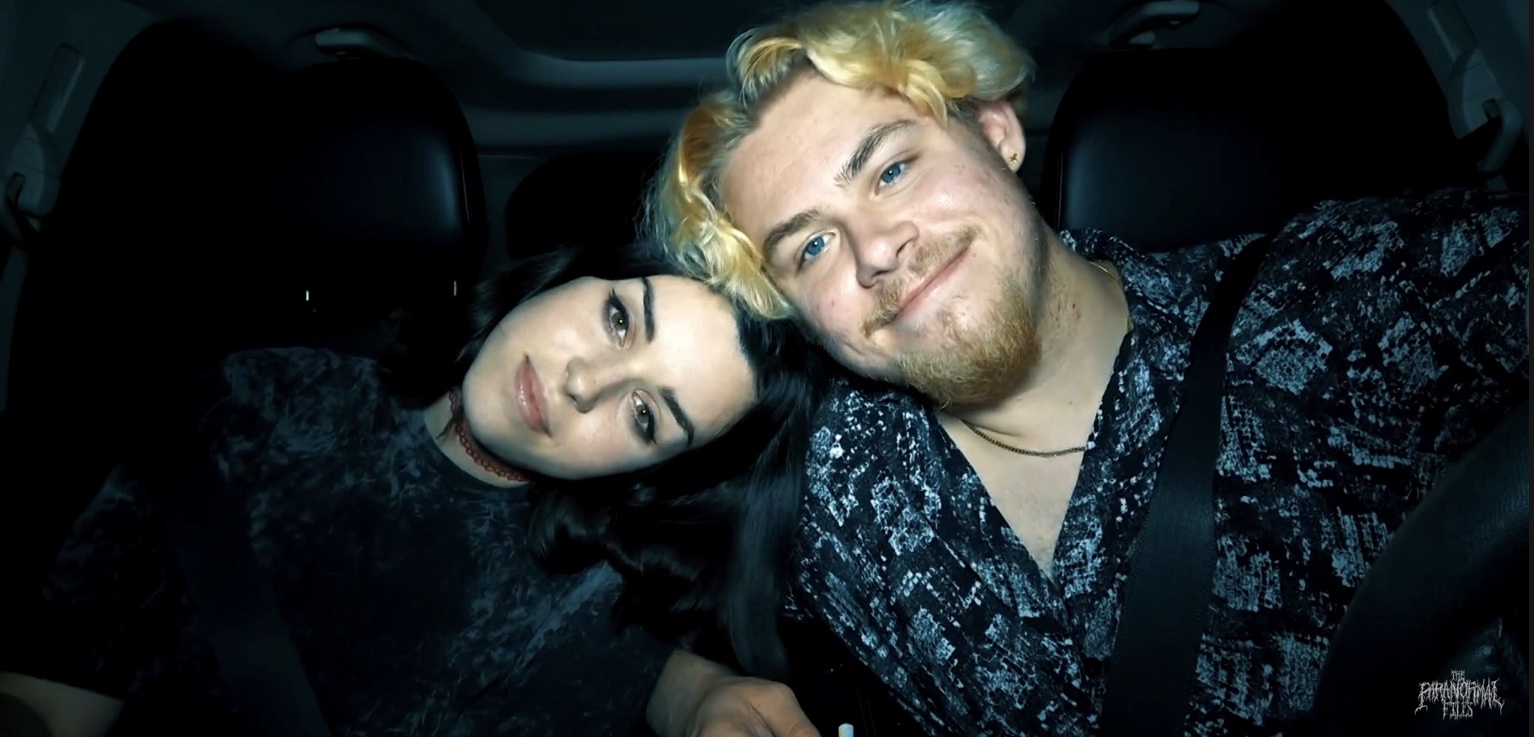 Colin's channel is like a digital file cabinet featuring the scariest moments in paranormal history. 
Colin Browen is the lead investigator behind this web series on YouTube titled The Paranormal Files. One look at this channel's video list will have you trembling in your seat; Browen is sure to include all things supernatural on his channel, like ghosts and aliens, and features concrete evidence of the paranormal, like physical attacks and apparitions. 
Browen seeks to answer one question: do paranormal entities really exist? He travels all over the world to do this bi-weekly YouTube show, and has cultivated a serious following with 693K subscribers to his YouTube channel. He's known for his dark humor during investigations; it keeps things fun but sheds light on how dangerous some places really are. 
Check out his YouTube channel!
6. Scary Mysteries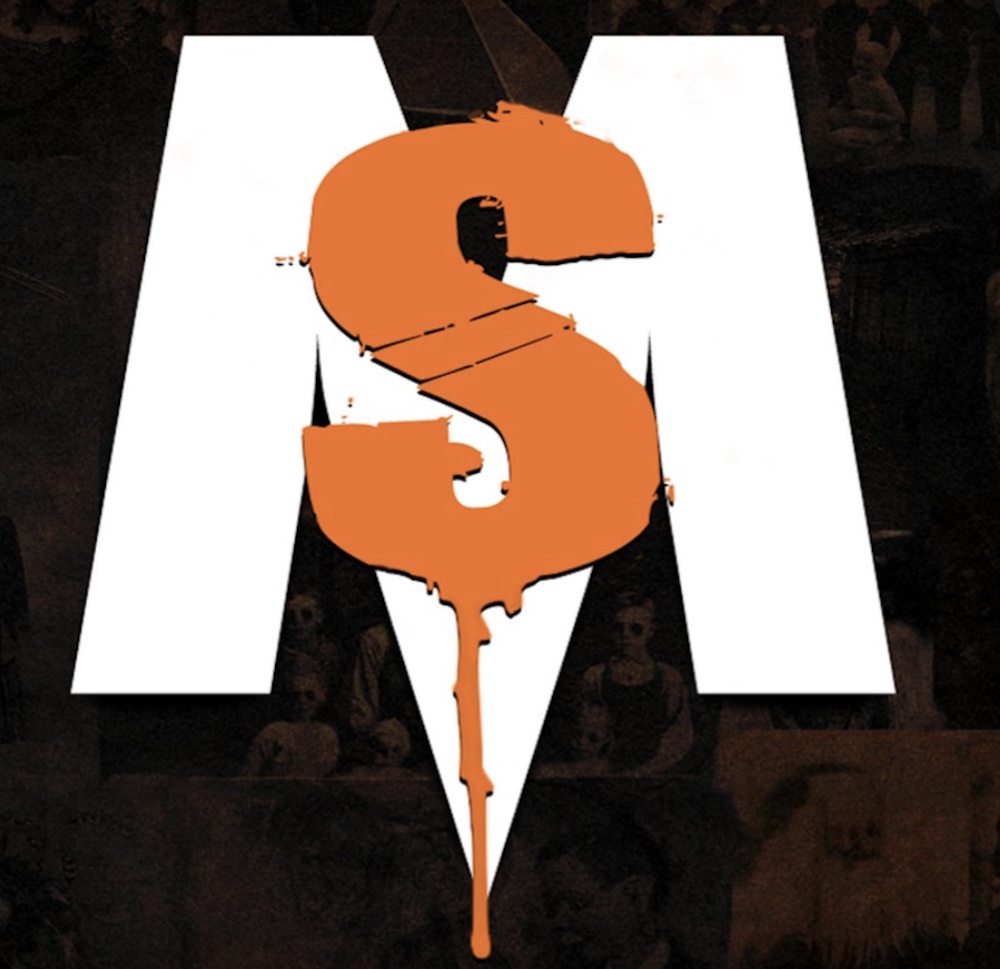 Scary Mysteries only gives you concrete facts about all things paranormal and horror.
Despite not being able to put a name to a face with this YouTube channel, this does not diminish the quality of their content. Run by a team of mystery enthusiasts, this channel produces a wide array of content that goes beyond just paranormal and horror. From missing persons cases to strange UFO sightings, this channel gives you a snippet of everything. 
With new videos being posted every Monday, Wednesday, and Friday, you can depend on this channel to satisfy your craving for some mystery in your life. They have a separate Patreon account that features content that may be a little too frightening for YouTube viewers, so head over to that account if you're looking for some uncensored footage. 
Check out their YouTube Channel!
5. Lazy Masquerade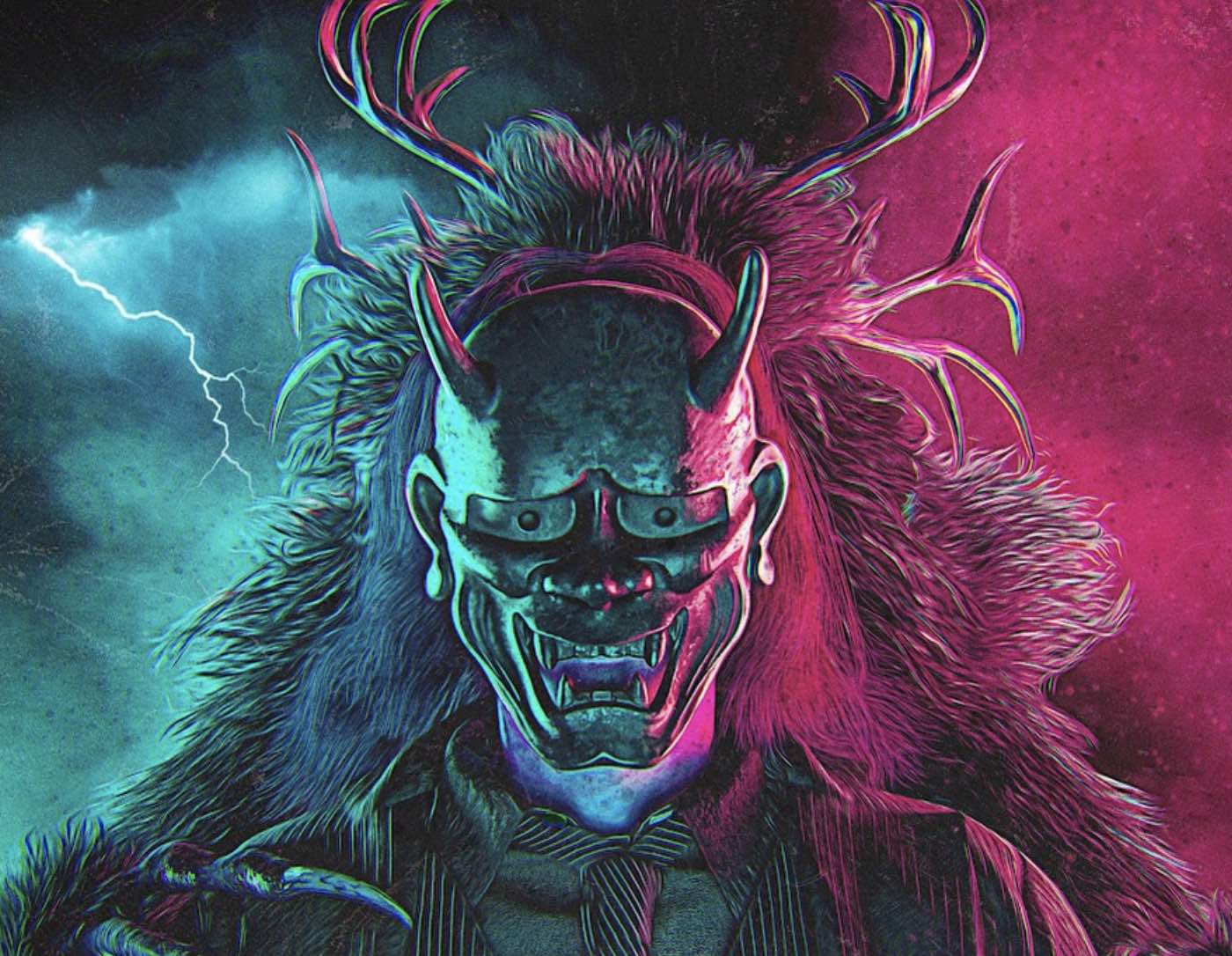 According to Lazy Masquerade, the "best things happen in the dark." 
Lazy Masquerade is merely an alias Samuel Ayling uses to run his highly successful YouTube channel with over 1.4 million subscribers. Sam is known for being part of the infamous group of horror YouTubers called the Horror Narration Channels, but his fans can easily recognize his distinguishable English accent as a Surrey native. 
Starting this channel in 2015, Lazy Masquerade doesn't show his face, but uses an avatar designed to look like him when he makes content. He touches on some private investigator stories that have left people perplexed and wondering if the truth is earthly or supernatural. It's important to note that he tends to post during month-spans, like September to December; that's the perfect time for some spooky narration! 
Check out his YouTube channel! 
4. Rob Gavagan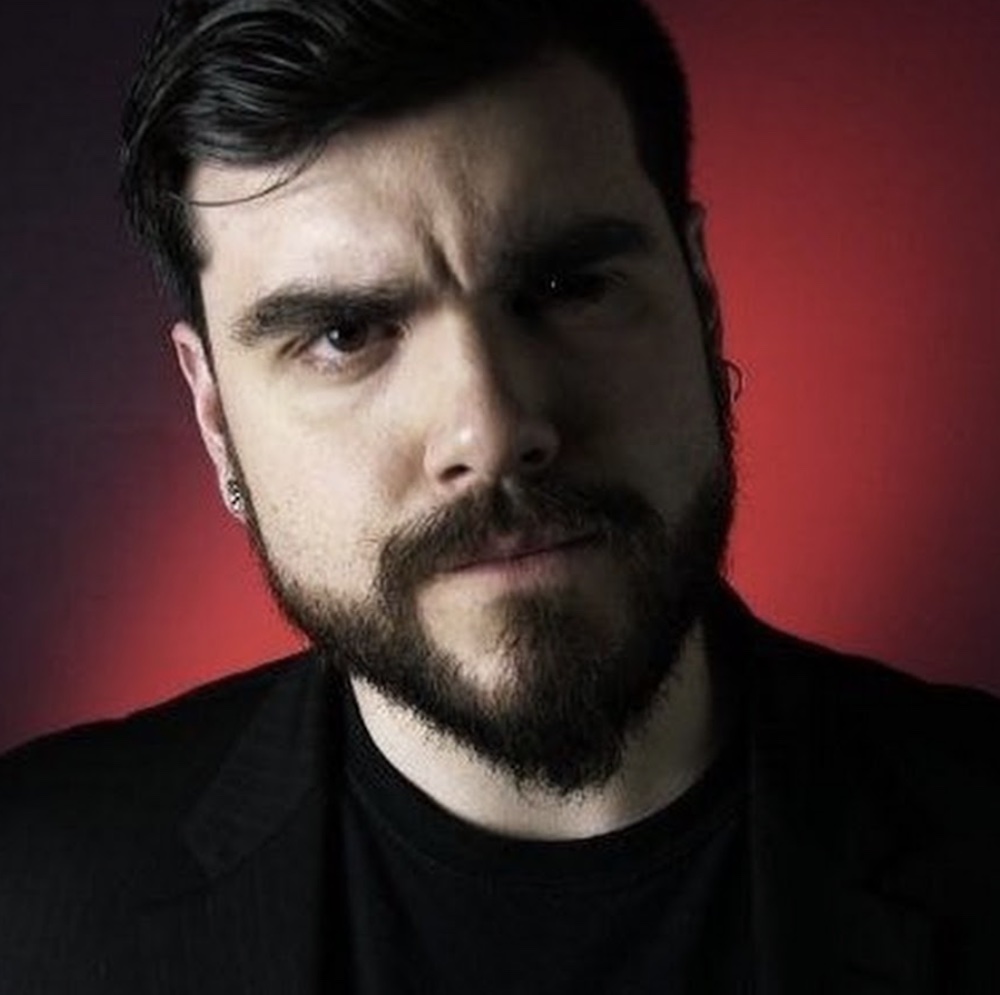 Rob Gavagan is ready to show you the "strange side of life."
With just over 3 million subscribers on YouTube, Rob Gavagan has made a name for himself with his several web series. Mostly, he covers horror topics, like the unspeakable crimes that humans commit against their own kind. Sometimes, the scariest things are the true stories that happen daily in our society. 
Rob's channel also includes a web series called "Caught on Camera." In this playlist, you'll find several videos that investigate the authenticity of strange, unexplained CCTV footage. Rob will be sure to tell his viewers his personal opinion and ask his fans to start a discussion about the authenticity of the footage in the comments section, whether it is real or fake.
Check out his YouTube channel!
3. Top5s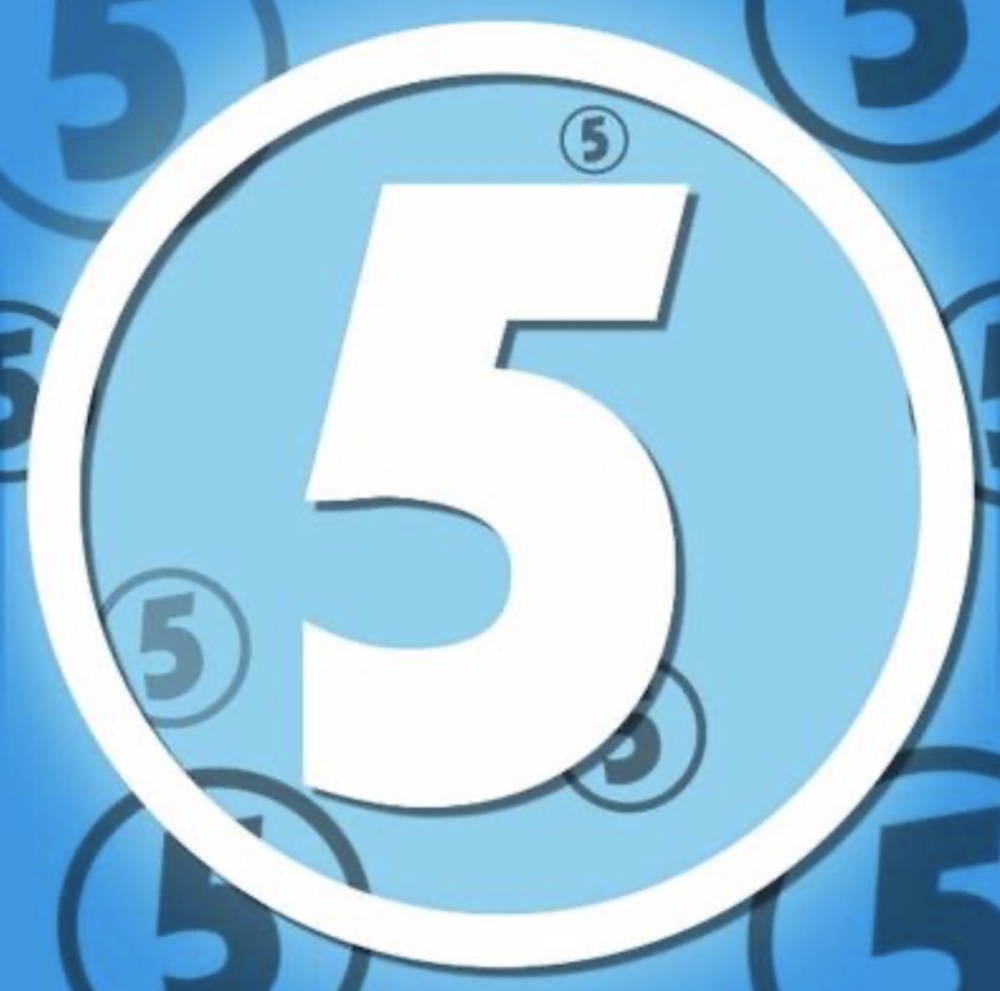 You've probably seen a Top5s video on YouTube before; dive into their channel and explore what else they have to offer!
Top5s is run by a creative team that's addicted to all things mysterious and paranormal. Top5s researches the world's most puzzling secrets and presents them in a fun, entertaining video style, including list videos, series, and documentaries. According to their YouTube bio, their favorite month of the year is October, and they vow to produce the best horror and paranormal content every holiday season. 
List type videos are posted every Saturday and documentaries and series are posted every few weeks, but keep in mind that paranormal and mystery videos aren't the only topics they cover. If you're a history buff, check out Top5s for interesting history videos detailing humanity's journey on Earth thus far!
Check out their YouTube channel!
2. Mr. Nightmare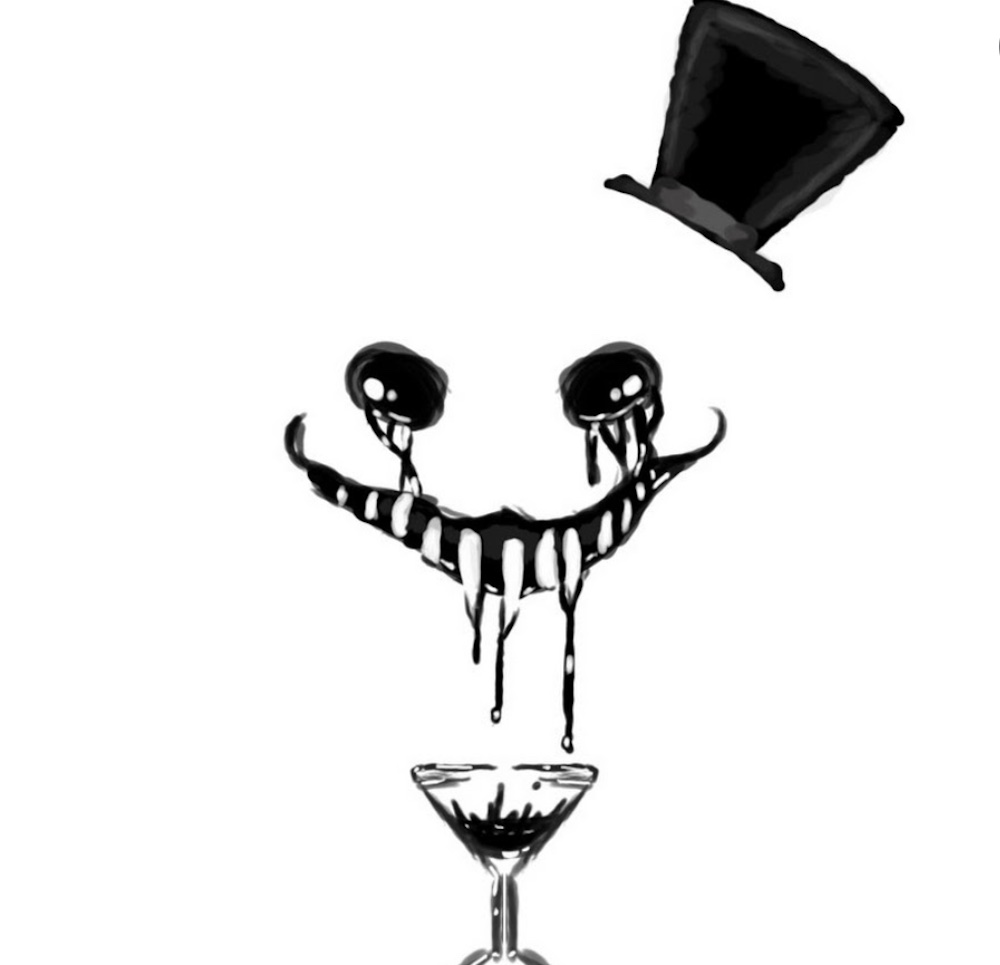 If you're a fan of psychological horror, check out Mr. Nightmare's channel!
Tyler Ventura started this YouTube channel in 2014 and has since attracted almost 6 million subscribers who love his creative horror narration. When he first started making content, he enjoyed writing fictionalized horror stories and pairing them with visual effects. Hiscontent is driven by his love for true horror stories that are so disturbing you won't believe they're real. He uploads at least two videos per week but has unscheduled releases. 
Using scary sound effects and creepy background music, he reads these true stories aloud to fully immerse you in these disturbing bedtime stories. Mr. Nightmare is quite interactive with his subscribers. If you have a story you want to share with Mr. Nightmare, feel free to submit a detailed account of your experiences and you may be featured on his channel. If storytelling isn't your cup of tea, he also posts the best montages of fan favorite horror films!
Check out his YouTube channel! 
1. Corpse Husband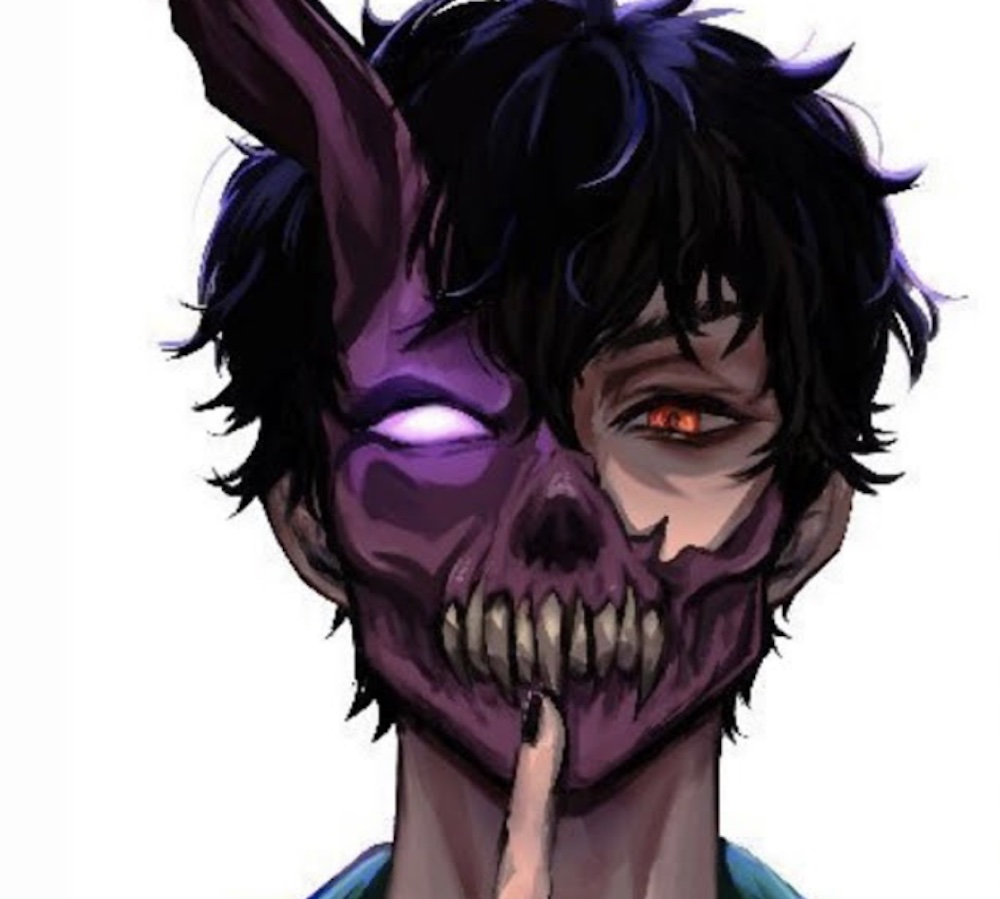 Whether it be Among Us or horror narration, Corpse Husband is loved by all for his horror content!
As part of the group, Horror Narration Channels, Californian YouTuber Corpse Husband sits at the top of this list, and rightfully so. With almost 8 million subscribers, his fans can easily recognize his deep, low-pitched voice that makes his horror narration videos all the more unsettling. 
Besides horror narration, Corpse Husband plays Among Us with his fellow YouTubers and Twitch streamers to add a different type of content to his channel. This may not be your favorite game, and you may prefer Corpse Husband's other perturbing videos. However, you can still feel mystified as to who could possibly be the culprit among Corpse Husband and his friends! 
Check out his YouTube channel!
You may also be interested in: