[Top 15] New & Upcoming Horror Games of 2020!
Updated: 06 Sep 2020 7:55 pm
Better practice your double-tapping skills. You're going to need 'em!
The Roaring Twenties are back, bringing new horror games with it!
While remakes have surfaced over the past few years, bringing better graphics and updated gameplay, 2020 has brought new concepts to the stage, filling the upcoming months with terror, carnage, and delight.
Grab your weapons, check your ammunition, and let's take a look at some of the best upcoming horror games of 2020.
15. DOOM Eternal (PC, PS4, XBO)
DOOM Eternal gameplay
Hell hath no fury like the Doom Slayer! Collect weapons, craft armor, and face off against the creatures of darkness in this long-awaited addition to the DOOM series. Steel your nerves and exterminate the demonic forces plaguing the Earth. The fate of humanity depends on it.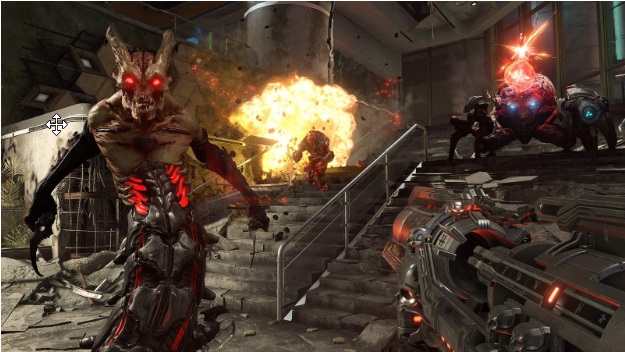 Raise Hell: Hell has come to Earth! It's up to you to save humanity from annihilation. Upgrade your weapons and test your might against the strongest creatures Hell has to offer.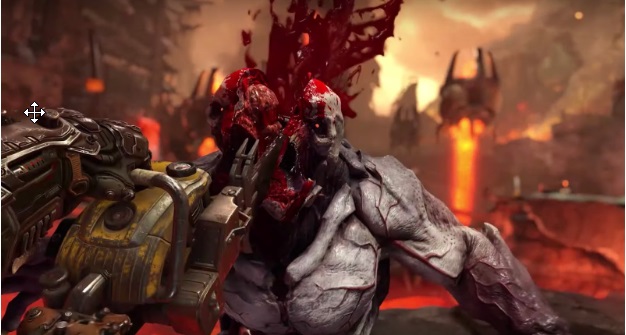 Professional demon slayer: Not the cleanest job in the world, but someone's got to do it. Let all those who stand against you know the true meaning of 'fear'.
14. Elden Ring (PC, PS4, XBO)
Elden Ring gameplay
How well can you survive in a dungeon? Create your character and explore a terrifying open-world, created by Hidetaka Miyazaki and George R.R. Martin, built on ruins. Become the hero of the realm and hunt down your enemies. The only limit is your imagination. Are you brave enough to begin the journey?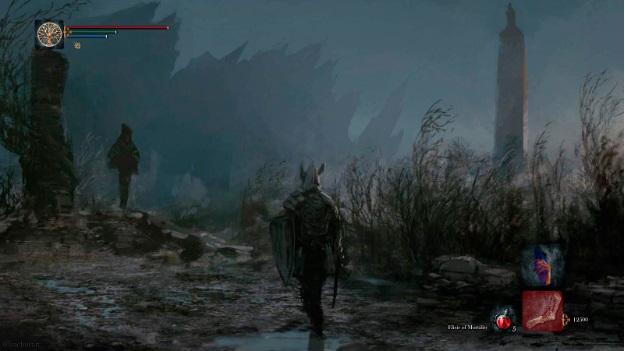 Your darkest fantasy: In Elden Ring, there is no fixed main character. Create your own protagonist, customize your appearance, and become the hero, or villain, or your wildest dreams.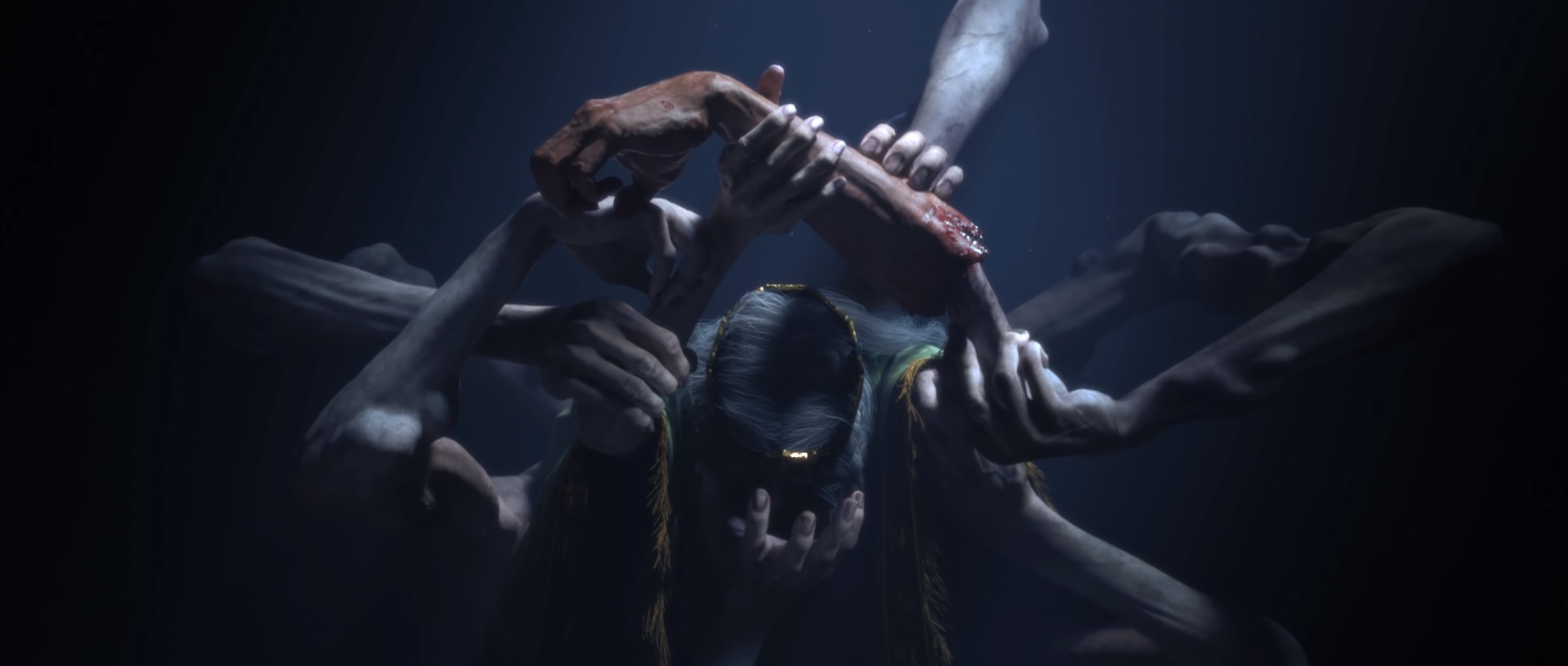 A world of destruction: While some worlds have villages to raid, this one has the remnants of great castles and the echoes of the past. Who knows what treasures, and horrors, await?
13. Paranoid (PC)
Paranoid gameplay
Patrick is sure his sister disappeared thirteen years ago. So who's the woman claiming to be her on the phone? Leaving a world of isolation and addiction, Patrick must face the demons plaguing him, both figuratively and literally, and uncover the truth behind his sister's disappearance.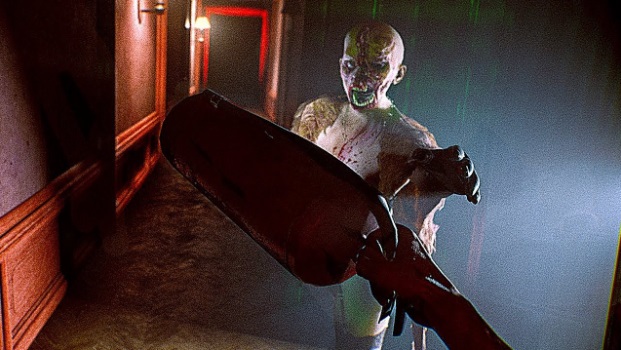 Not as innocent as it seems: Just because it looks like a regular house doesn't mean you're safe. Danger lurks around every corner, waiting for the right moment to strike.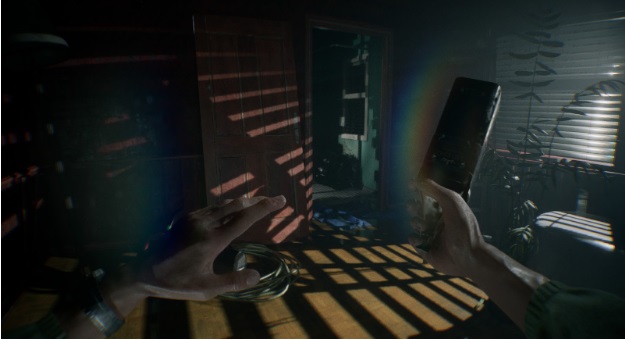 If these walls could talk: When nothing quite adds up, the best way to move forward is to gather your clues. Explore the house, search for information, and solve the mystery of your sister's disappearance.
12. Sons of the Forest (PS4)
Sons of the Forest gameplay
In this sequel to survival horror game The Forest, a plane crash leaves you stranded and desperate for survival. With terrifying monsters, aggressive wildlife, and the ever-present threat of starvation, your only choice is to adapt to your surroundings. Build your shelter, craft weapons, and hunt down all those who oppose you.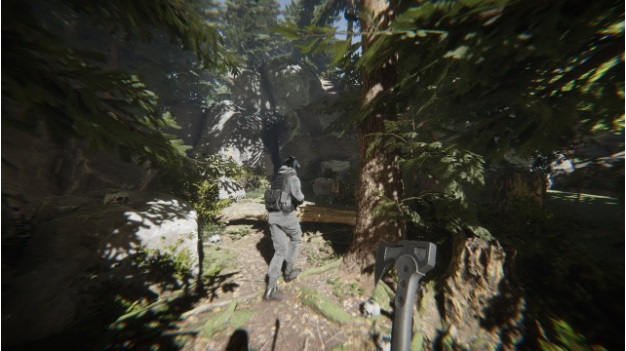 Survival at any cost: Navigate your way through the hostile environment, gathering weapons, building up your defenses, and hunting down the various threats lurking among the trees.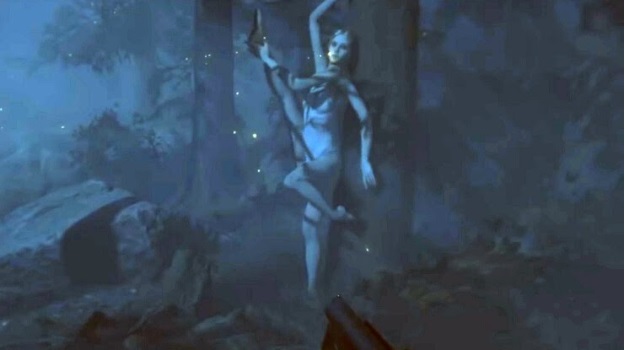 Did you see that too?: The stakes have never been higher. Become a professional monster hunter and strike down those who stand against you. Show no mercy. They won't show any to you.
11. Dying Light 2 (PC, PS4, XBO)
Dying Light 2 gameplay
In a world plagued with infection, the fate of the human race is in your hands. Your unique abilities give you an edge over your enemies. Save the world. Become a weapon. Decide the fate of the world and destroy anyone who tries to stop you.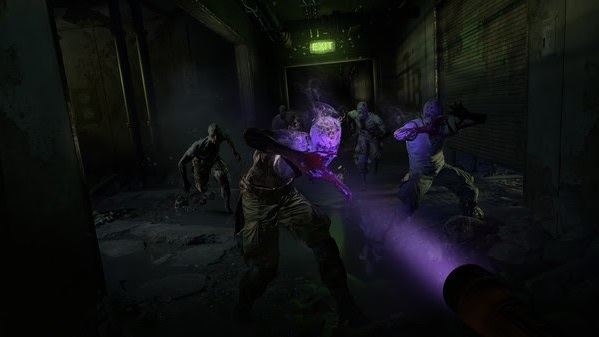 Not so friendly: Your infection makes you different from other humans, but you are no friend to the creatures that walk the night. Keep your wits about you and be prepared.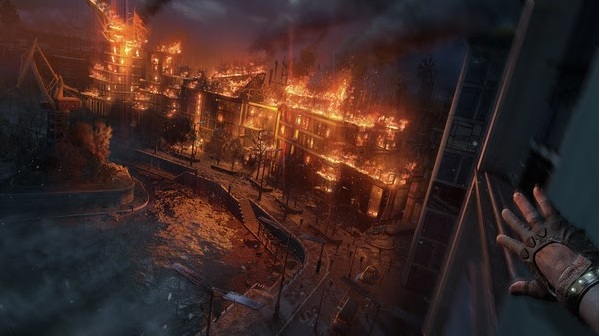 A world of your own making: Your choices affect the world around you. Will you become the hero the world needs, or will you become a tool of destruction?
10. Monstrum 2 (PC)
Monstrum 2 gameplay
You find yourself once again trapped on an abandoned ship. Only this time, you're the threat. Play as a human trying to escape, or as a monster hunting down those unfortunate enough to cross your path. Escape your pursuers. Strike down your foes. For humans, survival is a must. For monsters, there will be blood.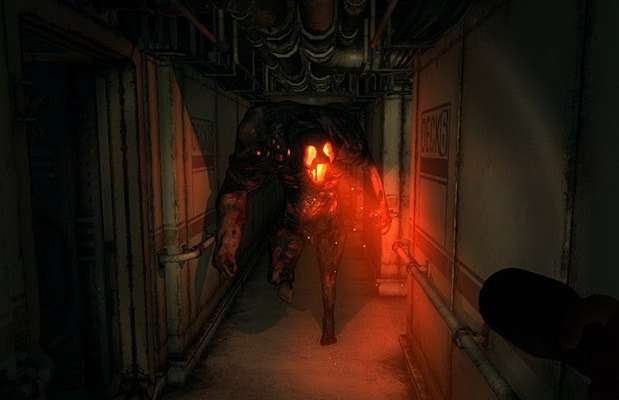 Old friendships die hard: There are no friends when it comes to monster hunting. Hunt or escape. Your options are limited, and the only way to survive is to obey.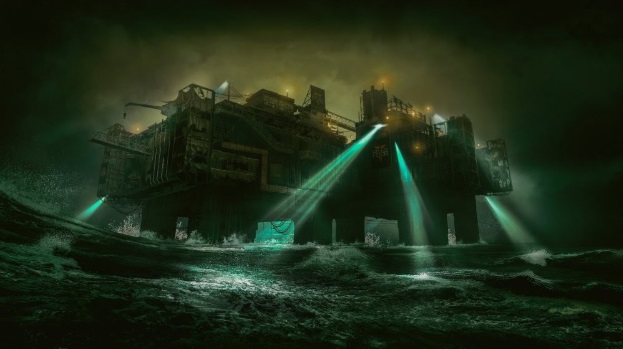 Welcome back: The abandoned ship is no safe haven. Danger lurks around every corner. Or perhaps you are the danger. Use your skills and escape, or hunt down your opponents and feast.
9. GhostWire: Tokyo (PC)
GhostWire: Tokyo gameplay
The city of Tokyo is overrun with supernatural entities, and you are all that stands in the way of mass destruction. Become a paranormal hunter, gather your weapons, and exorcise the city of the evil plaguing it. You are the last defense between life and death. Do not fail.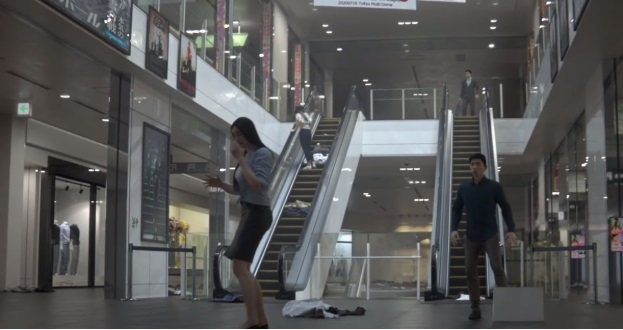 Mass destruction: The city of Tokyo is plagued by supernatural enemies, and countless lives hang in the balance. It's up to you to defeat these monsters and stop the terror. Are you up to the task?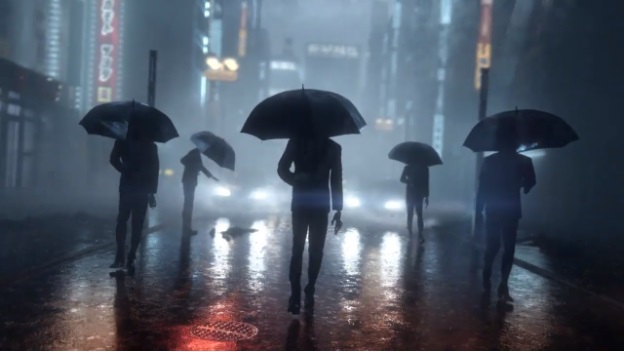 Who you gonna call?: Your enemies are supernatural, and you are the last line of defense between the citizens of Tokyo and an army of shadows. At least there isn't a gigantic Marshmallow mascot.
8. Bendy and the Dark Revival (PC, PS4, XBO)
Bendy and the Dark Revival gameplay
The horror continues! The ink creatures are back. Only this time, it seems you might be one of them. Escape the workshop. Unravel the mystery. Use your strange abilities to fight your enemies, unlock clues, and find the truth about who you are.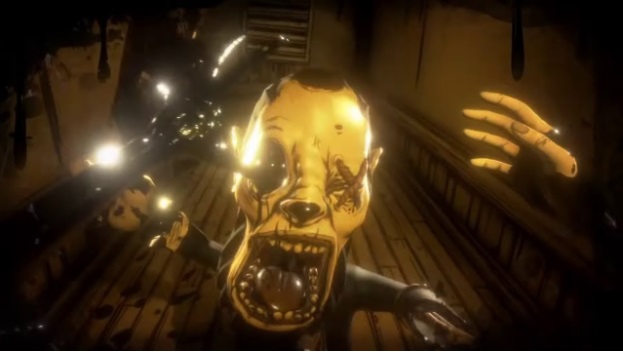 Personalized weapon: Who needs weapons when you literally are one? Use your razor-sharp claws to strike down those who oppose you, and stop at nothing to figure out the truth behind what your purpose is.
What are you?: Neither human nor ink creature, you're some unholy thing caught in the middle. How this affects your place in the world remains a mystery...one you must solve at all costs.
7. Remothered: Broken Porcelain (PC, PS4, XBO)
Remothered: Broken Porcelain gameplay
The secrets of Ashmann Inn have remained hidden for years. You'll need stealth, cunning, and bravery to traverse the halls, face down the mysterious hunters lurking in the shadows, and unearth the secrets of the past. Will you be the hunted or become the hunter?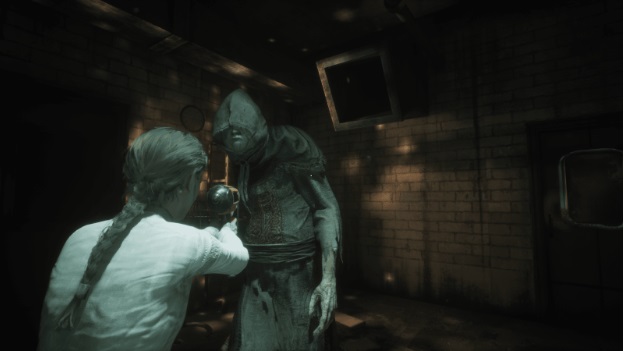 Stealth killer: The halls of Ashmann Inn are treacherous. Deadly, even. Use everything at your disposal to escape your attackers and survive to fight another day.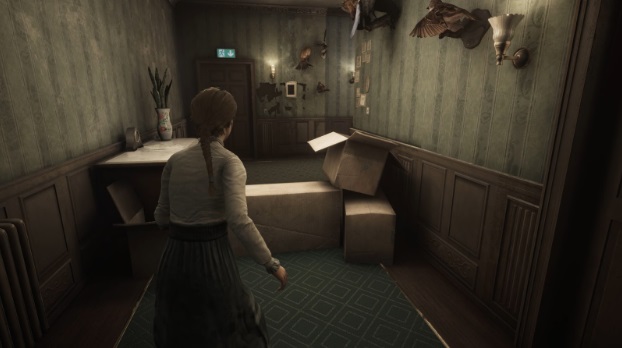 Hidden in the shadows: Every inch of Ashmann Inn is filled with danger. Be mindful of your surroundings, steel your nerves, and continue at your own risk.
6. Vampire: The Masquerade Bloodlines 2 (PC, PS4, XBO)
Vampire: The Masquerade Bloodlines 2 gameplay
Your very existence sparks a war in the hidden vampire community of Seattle. Your survival depends on your ability to create alliances, hunt your prey, and hone your combat skills. Everyone has an agenda, so choose your side wisely.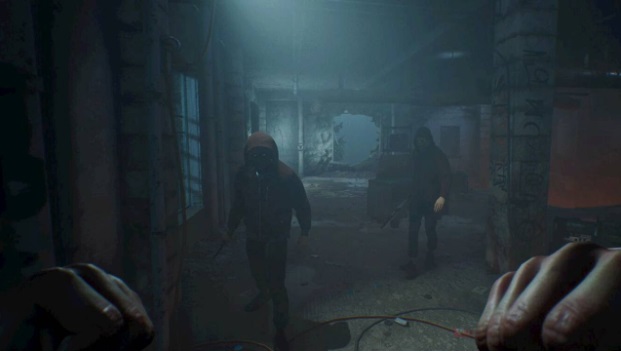 Take to the streets: Seattle has always been run by vampires, and they're not interested in coffee shop dates. Choose your alliances wisely. The wrong choice could cost you dearly.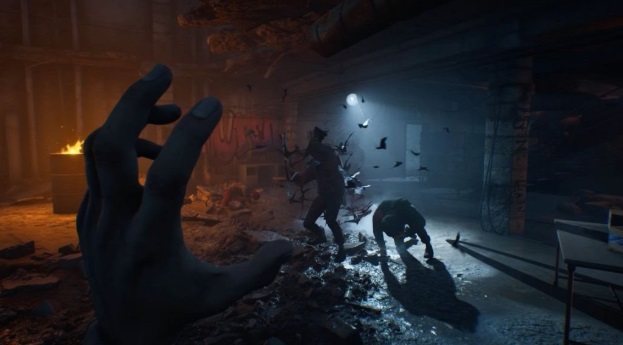 Feeling thirsty?: Feeding your thirst is the key to advancing. The more you advance, the stronger you become. But remember to always uphold the Masquerade and protect your humanity… or else.
5. The Outlast Trials (PC)
The Outlast Trials gameplay
In the midst of the Cold War, horror awaits those unfortunate enough to be captured as test subjects. You and other subjects must escape confinement and outwit the monstrosities that await you. Surrender means death, but survival comes at a price. Are you brave enough to pay?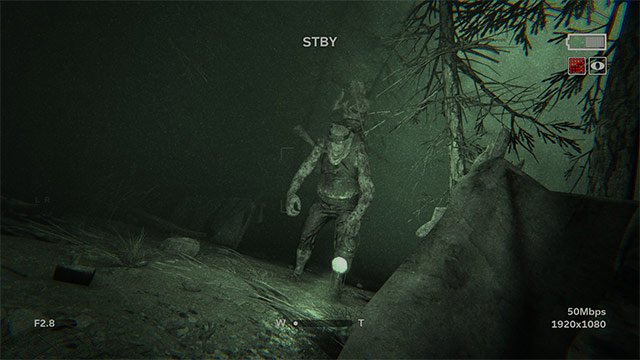 An eternity in Hell: In this addition to the Outlast universe, you must once again use your resources to escape the wrath of the horrors waiting for you. Your enemies have taken you hostage, and your only chance for survival is to run.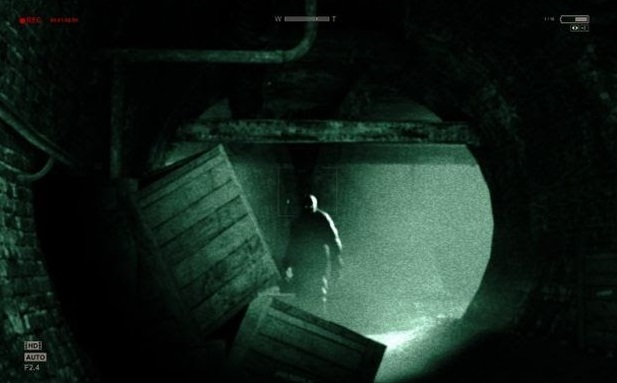 I see you!: In classic Outlast fashion, you must navigate and document your surroundings through a camera lens. The world is a dark, wretched place, and seeing what comes next may be your only chance to survive.
4. System Shock (Remake) (PC, PS4, XBO)
System Shock (remake) gameplay
You wake up in the aftermath of an unknown disaster. You are surrounded by cyborgs, mutants, and robots. You have no idea what caused this disaster, or how to stop it. And your only chance for survival is to figure out a way to stop SHODAN, a malicious A.I. on a mission to destroy you.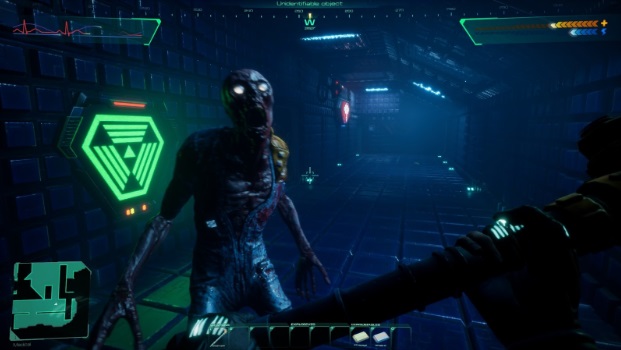 No time for questions: When you wake up to find yourself surrounded by hostile entities, there's no time to ask questions. Grab the nearest weapon and fight your way to safety!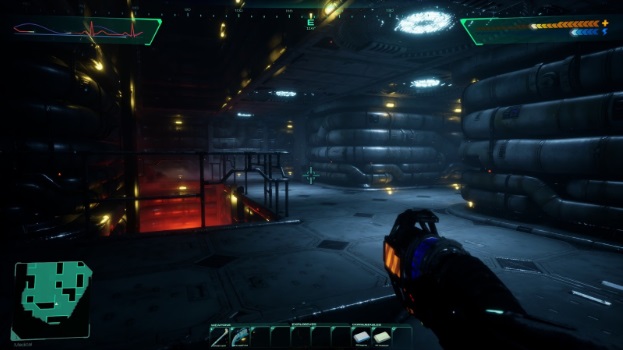 Weird and powerful weapons: Take down enemy cyborgs with powerful weapons. Hunt around your environment during your escape and defend yourself against your enemies.
3. Little Nightmares II (PC, PS4, XBO)
Little Nightmares II gameplay
The nightmare continues! After Six escapes the terror of the Maw, she washes ashore and meets Mono. Together, Six and Mono must reach the Black Tower, controlled by the mysterious Broadcaster, and uncover the truth behind the terror surrounding them.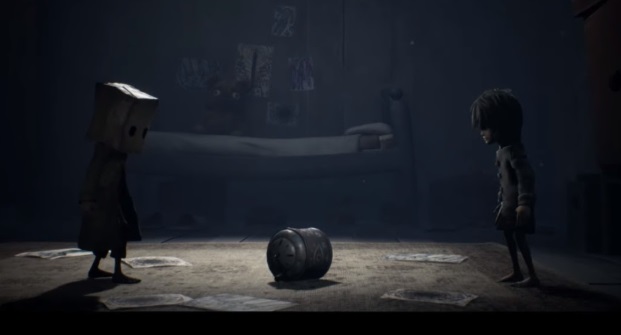 Ready for round two?: Even though you've escaped the Maw, the nightmares don't end here. Navigate your way through a hostile environment, alongside a brand new companion.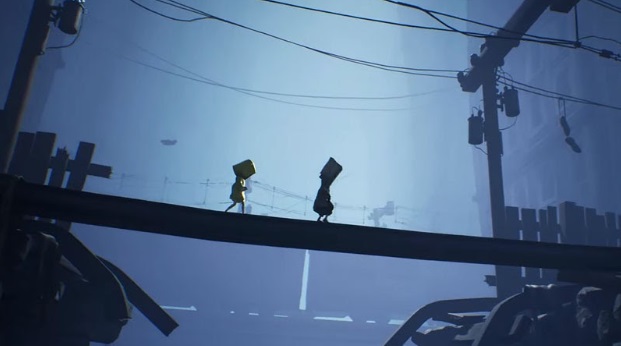 Traveling companions: Play as Mono, alongside Six, and quickly make your way to the Black Tower in order to find out the truth behind the Broadcaster and the horrors plaguing you.
2. RESIDENT EVIL 3 (Remake) (PC, PS4, XBO)
RESIDENT EVIL 3 (Remake) gameplay
Of the few remaining survivors who witnessed Umbrella's devastation, Jill Valentine is the most dangerous. So much so that Umbrella has taken extra precautions to eliminate her---by releasing their ultimate weapon, Nemesis, to hunt her down. Fight your way through the remnants of Racoon City and live to see another day!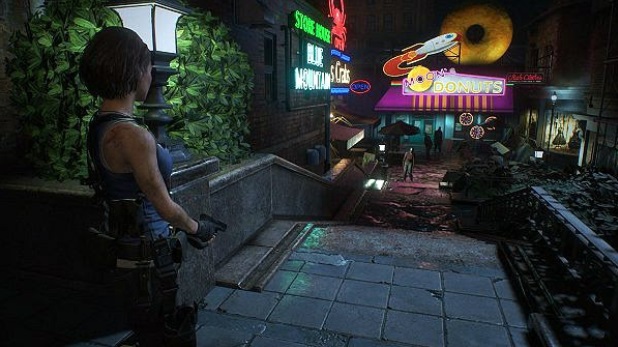 Remastered goodness: Experience the fun of Resident Evil all over again in the remake of Resident Evil 3, surviving the infected, evading Nemesis, and fighting to Umbrella's corruption.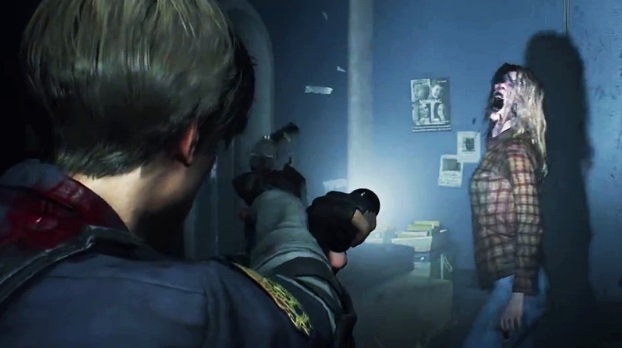 Stay weaponized: With enemies and threats lurking around each corner, it's best to make sure you have enough ammunition to take down any infected who cross your path, with a few extra for good measure.
1. The Last of Us Part II (PS4)
The Last of Us Part II gameplay
Five years after their journey across the apocalypse-ridden United States, Ellie and Joel once again find themselves thrown into danger. When a violent event ruins the sense of stability they've built together, Ellie hunts down those responsible for ruining her happiness, struggling to maintain her humanity in a world that has none.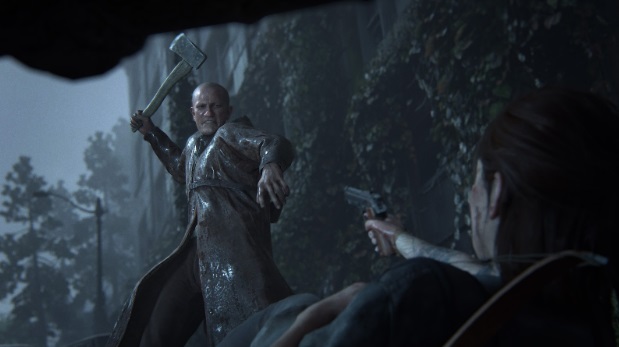 Justice is dealt: All grown up and desperate for revenge, Ellie hunts down those responsible. Use your skills to sneak up on enemies, fight off your attackers, and take your vengeance on those who would stand against you.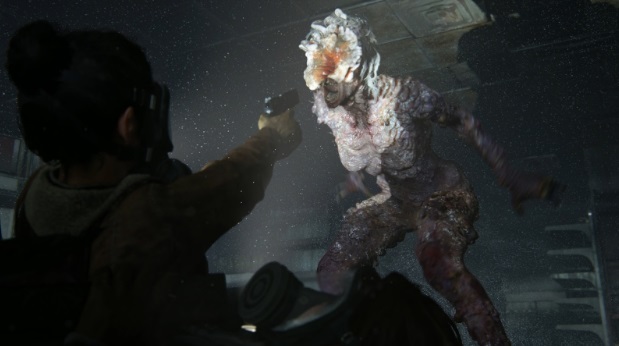 Our infected world: The Infected return! Hone your stealth skills, practice your aim, and make sure you're prepared to fight the creatures thriving in the ruins of humanity.
Also be sure to read:
Image Gallery