[Top 15] Best Zombie Shooter Games (Ranked Fun to Most Fun)
Updated: 28 Jun 2022 10:50 pm
Best [15] Zombie Shooter Games (Ranked Fun to Most Fun)
[Top 15] Best Zombie Shooter Games (Ranked Fun to Most Fun)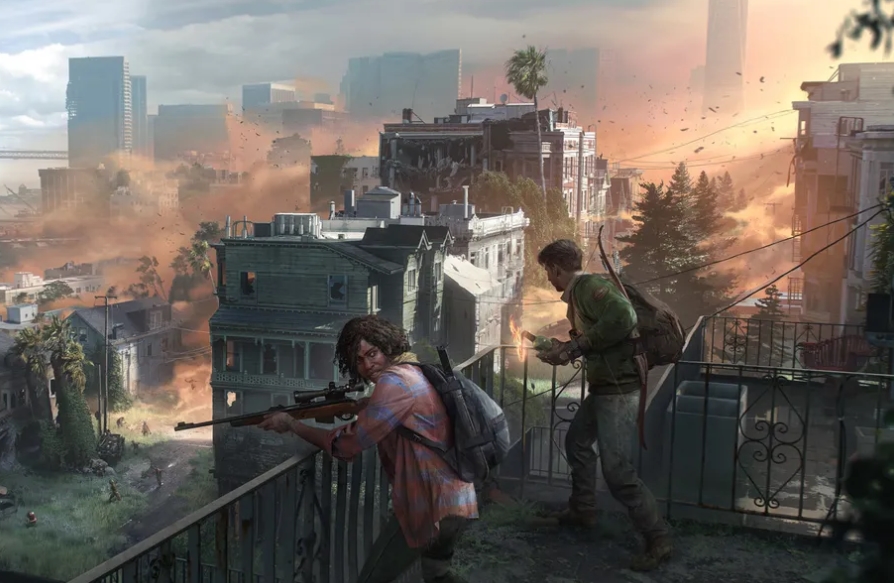 Zombies are the most famous creatures in the modern world, they're even more famous than the "Orcs" J.R.R Tolkien created.
What attracts people to zombies is that they may occur in the near future.
We all know about biological warfares, and one of them may result in a zombie apocalypse, it may sound funny, but there is a slight chance to see such an outbreak.
Zombie games are emotional, scary, and fun to play, which makes them perfect cannon fodder for horror games, movies, and more.
Here are the top 15 best zombie shooter games of all time.
15. The House of the Dead
Available on: PC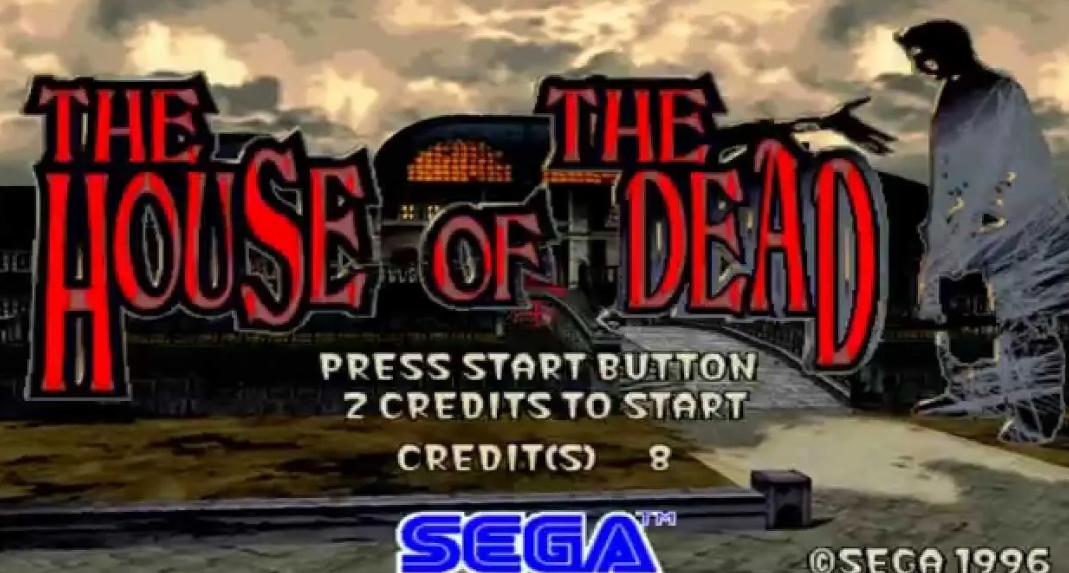 The House of the Dead the iconic on-rails arcade shooter helped revive zombies' pop culture along with "Resident Evil".
Japanese people have this sense of innovation of taking any favorite subject in the west and moving with it to the next level of creativity.
Providing cool boss fights, a dark atmosphere, and ninja-like zombies jumping at you from any place at any time breaking the physics laws easily and changing the standard zombie stereotype picture.
House of the Dead: Remake is now available, so go and give it a try.
14. State of Decays
Available on: Xbox360, Xbox One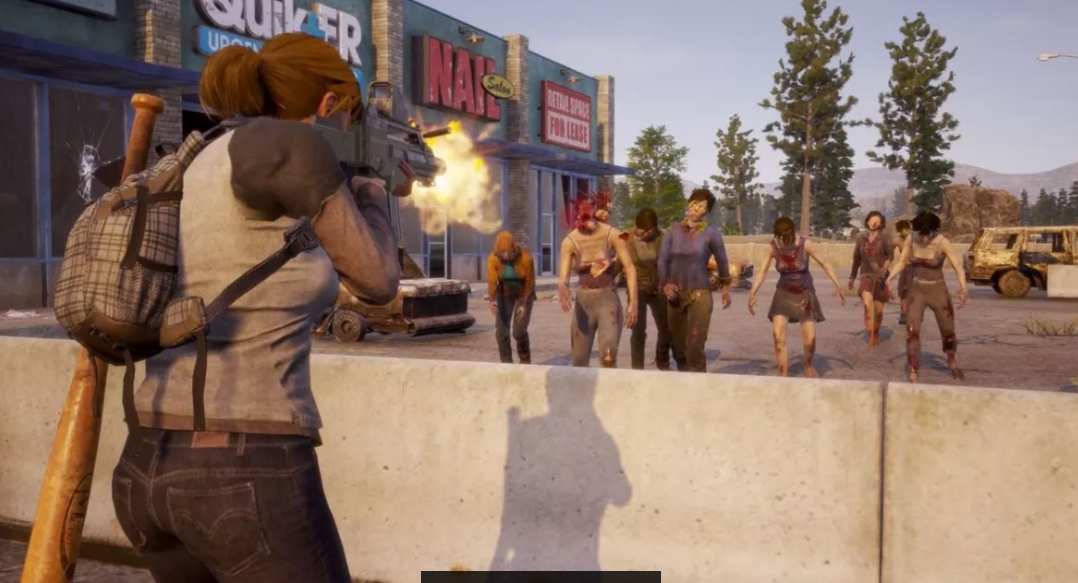 State of Decay series, introduced as an Xbox Live Arcade game in 2013, was a unique experience adding new elements to the zombie games, like collecting resources to build a shelter against zombie attacks, so you have to go out every day to collect resources to protect your shelter and people and drive your car through a world full of all kinds of creatures that imagine you as shish kebab.
The game world is not huge but it is satisfying, and you will not get bored as you wander through its green plains and hit some zombies with your car door.
State of Decay is a great addition to the zombie games and the second part of it added more fun and creativity, especially the coop mode.
13. Dead Rising 2
Available on: PC, Xbox 360, PS4, Xbox One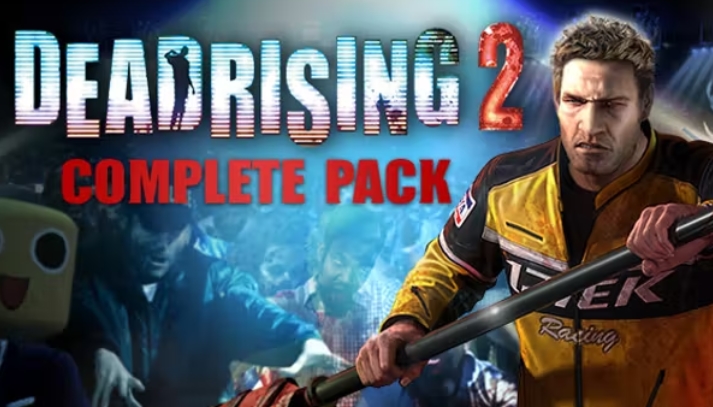 Dead Rising 2 is another call zombie game from Capcom. The game is a third-person surviving game.
The game's main goal is to craft new weapons using the material you acquire and then you can use it on hundreds of zombies.
The game is full of multiple funny weapons like Drill Bucket, Freezer Bomb, Hail Mary, Dynameat (Dynamite+meat), Flamethrower, Plate Launcher, and more.
To make it even more fun, you can also play Dead Rising 2 with your friends, crafting a variety of cool weapons together and Make your way through the hordes of zombies.
12. DayZ
Available on: PC, Xbox One, PS4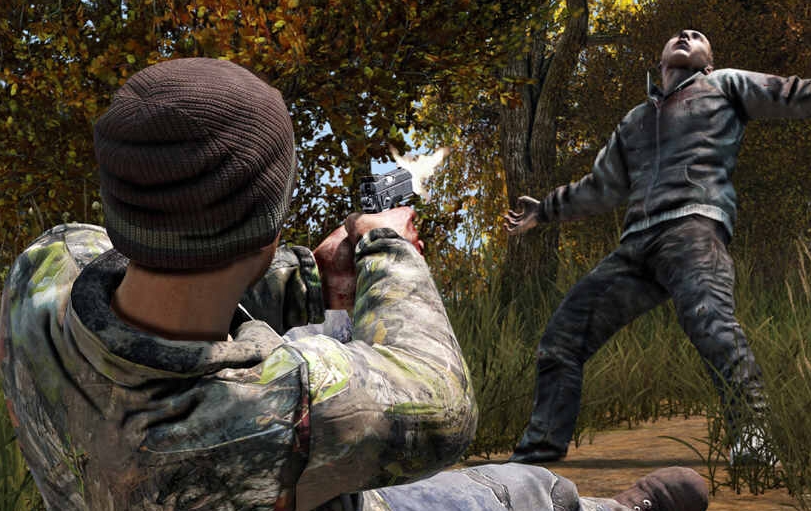 The survival genre owes a great debt to DayZ, which began life as a mod for military simulator ARMA II.
In DayZ you need to survive not only from zombies but also from other human scavengers trying to kill you to get the resources you collected along the way.
You will be afraid to trust anyone in this world, because humans are much worse than zombies. You can see clearly the zombie as an enemy, but you don't know who is going to stab you in the back pretending to help you at first.
DayZ is an exposure to the true human nature, but also a great zombie game.
11. Call of Duty black ops 2: Zombies
Available on: PC, PS3, Xbox360, Wii U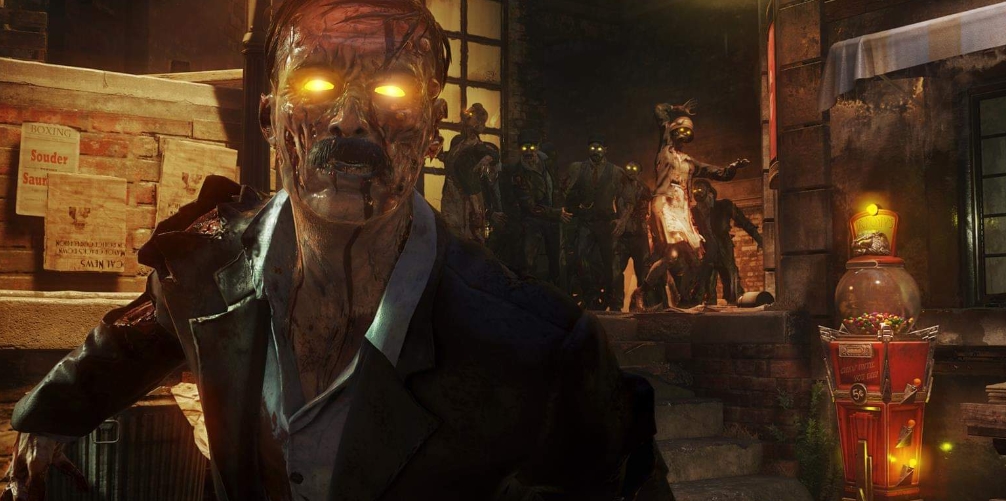 Call of Duty: Black Ops 2 is one of the greatest COD games of all time, with its futuristic atmosphere, solid campaign, and fantastic Multiplayer, the game was flawless in many aspects.
But what was even more fun is the Zombie Mode, this mode was perfect by all means, trying to survive with your friends from area to another just like Left 4 Dead 2, it was very entertaining and gained praise from all fans and critics.
I remember chasing the bus that will take us to the next area while my friends – which were in the bus – encouraging me to keep running and not to give up while zombies are running after me. It was like a great action scene from a movie. And yeah, I managed to get into the bus at the last moment, but I died in the next area.
If you love zombie games you should absolutely try this one.
10. Days Gone
Available on: PS4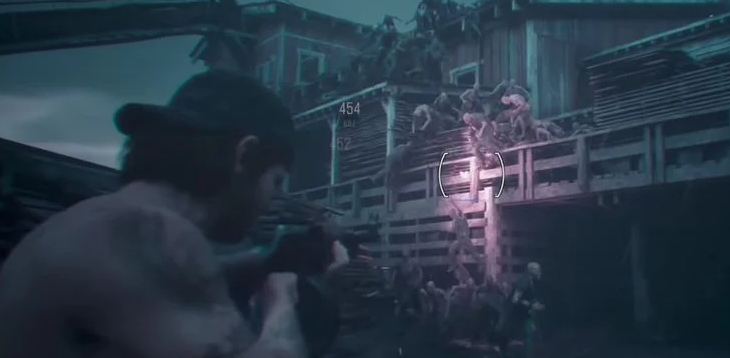 Days Gone introduces two concepts never considered before: Zombies and Bikers. You will need to ride your bike a lot across this beautiful land full of zombies.
The environment is beautiful, focusing on nature more than buildings, factories, and industrial atmosphere like other zombie games.
The story is solid set in the dense pines Oregon two years after the start of the outbreak. You play with Deacon St. John an outlaw with a heart of gold that's looking for his wife.
Days Gone was trying to be the next "Last of Us", but it didn't succeed in that, it was fun as it is, but needed more adjustment.
The funniest aspect in this game is fighting gigantic hordes of zombies running at you very fast. So if you want a challenging zombie game then Days Gone is worth a look.
9. Dead Island
Available on: PS4, PS3, Xbox One, Xbox360, PC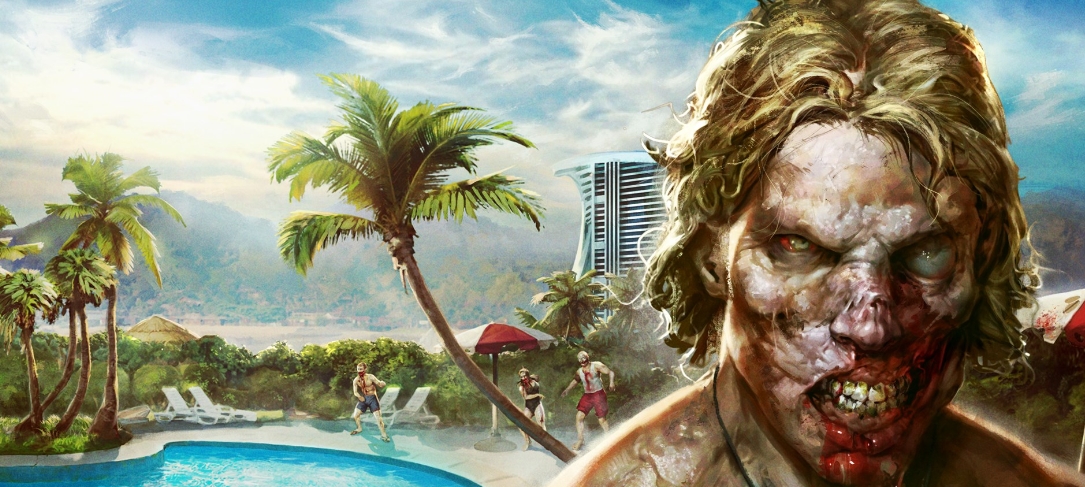 Dead Island managed to draw our attention with one of the most emotional video game trailers ever made.
The game takes place on the island of Banoi, an astonishing tropical resort destination, with remarkable stunning nature surrounded by a crystal clear blue sea.
That's exactly how you attract gamers to your game, beautiful views always work. Melee weapons are this game's bread and butter, you won't find guns at first, but the melee combat here is very well made.
If you think that killing a lot of zombies on a massive island, finding a variety of randomized loot, and customizing your weapons and character, then you will love this game for sure. You can also play it with your friends which will make your experience even greater.
8. Red Dead Redemption: Undead Nightmare
Available on: PS3, Xbox360
Red Dead Redemption is one of the most successful Rockstar games, it is famous to the degree that I won't bother myself talking about it.
But Rockstar's ambitions were beyond our imagination, they even made a successful open-world cowboy game even greater by adding a zombie DLC while shocking the fans by turning all the characters they knew and loved into undead.
We are familiar with the undead invading our modern world, but to put the undead into the old western era, was unimaginable.
Undead Nightmare is one of the funniest DLC ever made, and you should absolutely try it out along with the original game.
7. Resident Evil 3: Nemesis
Available on: PS1, Dreamcast, GameCube, PS4, Xbox One, PC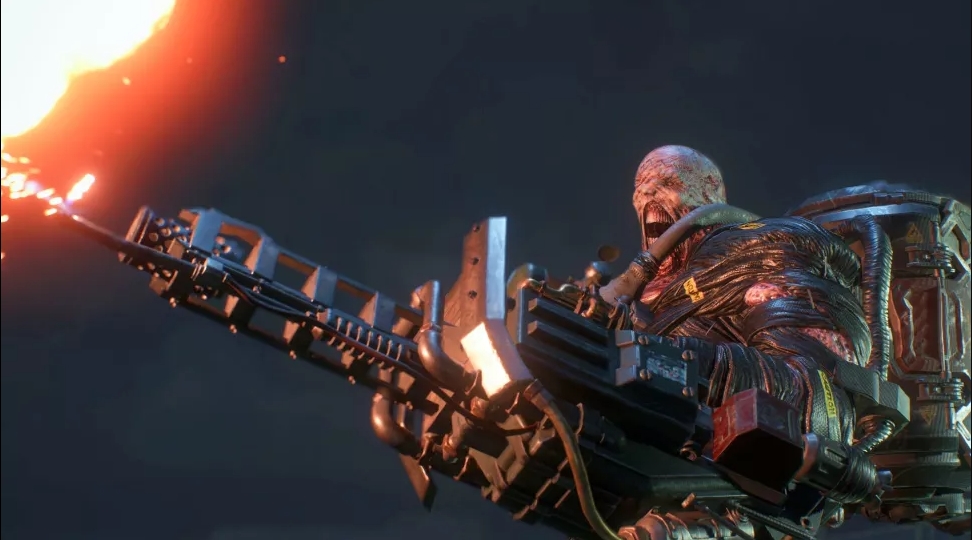 Resident Evil 3: Nemesis is an iconic zombie game, and one of the best rare survival horror games ever made.
What is unique about "RE3" is the dark atmosphere, the unusual monstrosity of the streets of Racoon City, the low ammunition, and resources, the difficult puzzles, the great boss fights that you won't find in any other zombie game, and finally the Nemesis.
The "Nemesis" is one of the most iconic figures in the survival horror genre. If you never played it then you will never imagine the horror this creature implanted in poor children hearts in the 90th.
He can appear from anywhere, anytime, and you can't even kill him due to the lack of ammunition and resources, so all you have to do is to run as fast as you can.
  If you find it difficult to play the classic one, you should give the remake a try.
6. Dying Light
Available on: PC, PS4, PS5, Xbox One, Xbox series x/s, Nintendo Switch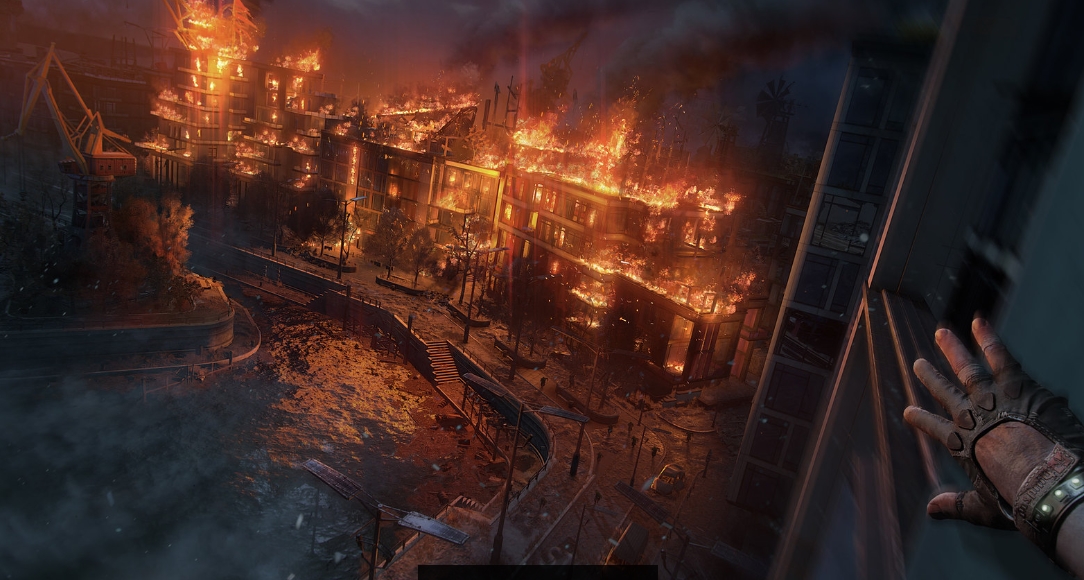 Dying light is the next evolution of Dead Island, with new improvements on the melee combat, and grappling hooks.
Dying light combines Minecraft's strengths like scavenging for materials, item crafting, and an open world full of horrible creatures that come at night. Not to mention the cool and speedy traversal system using some parkour elements and grappling hooks.
The game's story follows an undercover agent named Kyle Crane who is sent to infiltrate a quarantine zone in a Middle-eastern city called Harran, but the city is infested with zombies that are slow during daytime but become extremely aggressive at night. You can play Dying Light with your friends up to 4 players. If you loved Dead Island, then you will be in love with Dying Light.
5. The Walking Dead: Season 1
Available on: Android, iOS, Kindle Fire HDX, Microsoft Windows, Mac OS X, Linux, Ouya, PlayStation 3, PlayStation Vita, Xbox 360, PlayStation 4, Xbox One, and Nintendo Switch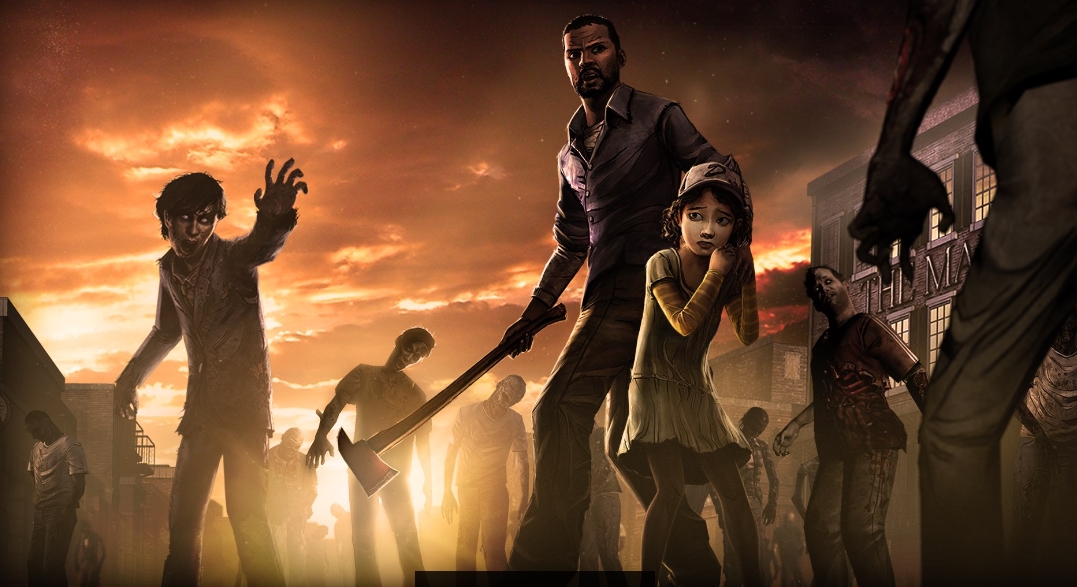 At first, people viewed The Walking Dead as a commercial game taking advantage of the popularity of the TV series, but it proved otherwise, and Tell Tale has created a great story in this bleak, desolated world.
The hero of our story is Lee Everett, a convicted criminal who gets another chance at life to atone for his sins and find salvation in this world full of zombies by taking care of Clementine the little orphan girl.
The game depends on your choices, it will show you several situations in which you are confused to choose who will live and who will die, and each choice will lead you to a new story with new choices.
 This means that the "TWD" is very diverse and you can play it several times until you meet all the choices.
If you are a fan of zombie games, you must play this game because it is one of the most emotional, artistic, and beautiful games ever made, and you will not forget the characters in it as long as you live, especially Clementine the cute little girl.
4. Left 4 Dead 2
Available on:  PC, Xbox 360, Mac OS X Linux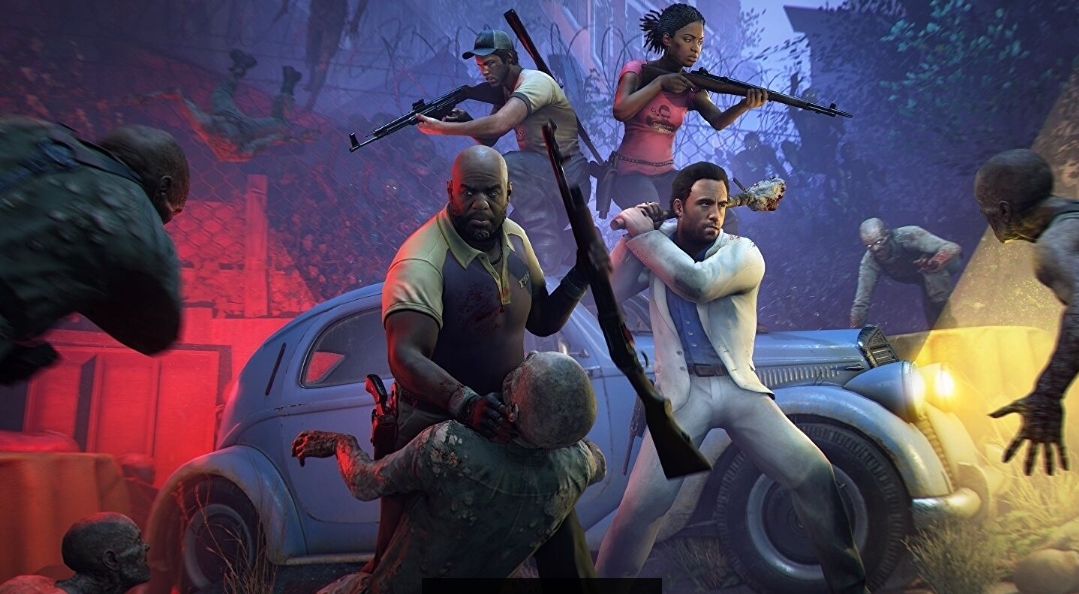 Left 4 Dead 2 is a cooperative take on battling the forces of the undead. L4D is focusing on fighting mobs of zombies with your other three allies.
You need to survive till you reach the end of the chapter. The game is simple but fun to play, especially with your friends, which made it one of the most famous zombie games of this decade.
I still remember the achievement that requires the player to carry the Garden Gnome to the final location of the game.
I was playing with my friend and we did our best to protect the Gnome from being lost. We were attached to the Gnome at the end of the game because he was with us the entire campaign and we went through a lot of troubles because of him trying to hold him all the way while fighting zombies.
But because life is unfair, we lost him in the last chapter and we didn't get the achievement. We didn't know if we should cry because we lost our dear friend Gnome, or should we cry because we lost the achievement
3. The Last of Us
Available on: PS3, PS4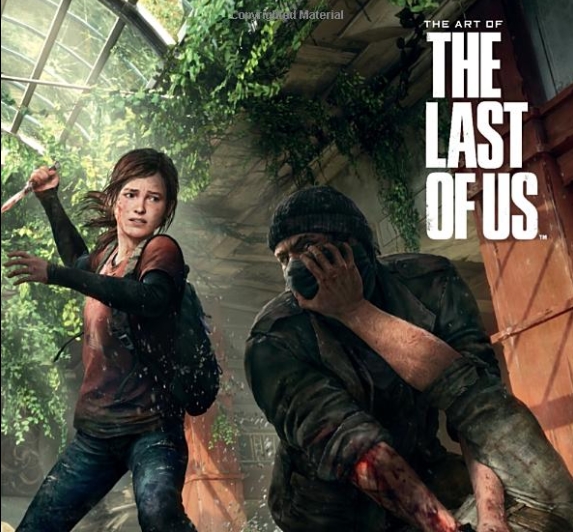 We all remember the first gameplay trailer of The Last of Us and how it was stunning and amazing.
The game was up to the expectations, and naughty dog managed to create another piece of art after the "Uncharted" series.
 The game is about "Joel", a survivor of a dangerous post-pandemic world, who is slowly losing his sense of morality after the loss of his daughter, and Ellie, a young girl with her own struggle to find real human connection, who are forced together to travel across the USA in search of any hope left for humanity.
TLOU has a solid story with lots of memorable moments and emotional events, not to mention the greatest zombie gameplay mechanics yet. The game takes the zombie genre to the next level of innovation and it's a must-play for every survival horror or zombie fan.
2. Resident Evil 2
Available on: PS4, Xbox One, PC
The original "Resident Evil 2" was the most iconic zombie game back in the 90th. You can play with Leon, or Claire in two different campaigns.
What is unique about Resident Evil 2, is that zombies are hard to kill, you can hit a single zombie with ten bullets to kill him! Just wow.
Zombies are almost invulnerable, but the game doesn't stop here, the ammunitions in this game are rare, and you won't find enough bullets to kill all the zombies, instead of killing other horrible creatures like dogs, lickers, or even giant bosses like Mr.X.
As we've mentioned Mr.X, I must say that you will lose your sanity because of this thing, he will keep moving around the map searching for you all the time, and he always knows where you are due to some stupid algorithms, but the main problem is that the game is filled with complex puzzles, and you have to solve it while hearing Mr.X footsteps getting closer and closer, and he is totally invulnerable. Good luck with that.
If you are a fan of survival horror zombie games, you should absolutely try this one.
1. The Last of Us 2
Available on: PS4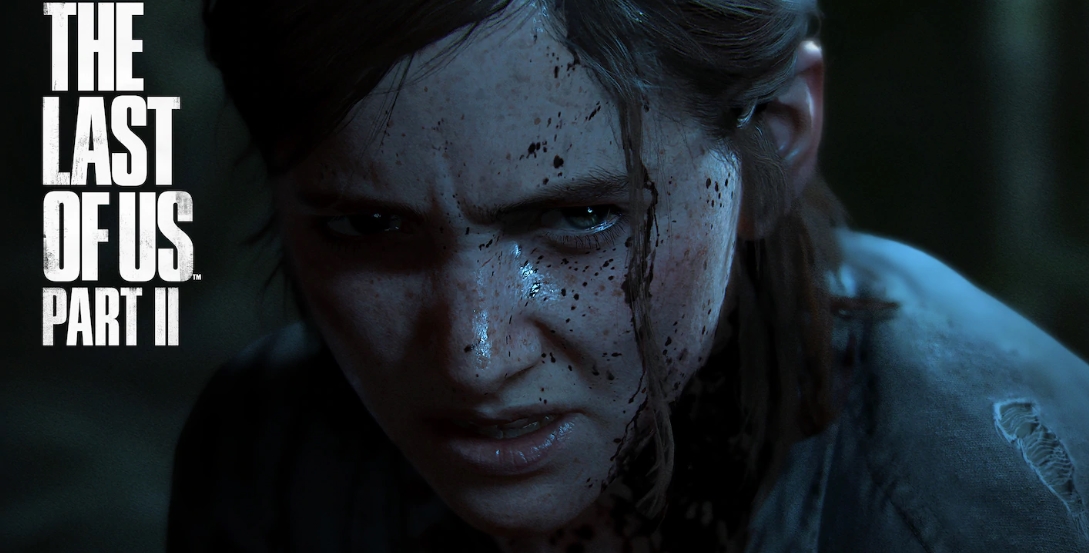 The Last of Us 2 is the greatest zombie outbreak ever made, for me at least. Another masterpiece made by a naughty dog won the Game Awards 2020. 
The game is huge compared to the first one, you can finish it in more than 30 hours. 30 hours of creativity and you won't be bored for a minute.
The game mechanics have improved by adding new elements like evading, crawling, hiding in the grass, using human shields, etc.
The reason I consider this game the finest zombie game is the story and the stunning environment.
The conflict in this story is heartbreaking, it will tear you apart by making you confused about which side you should choose.
You can see the full picture and you know the truth but you can't interfere to stop this madness. The game shocked me with this brutal conflict that I wish I can spoil for you, but sadly I can't.
TLOU 2 is the greatest survival horror zombie game ever made to this moment, you should absolutely play it.
This is the end of my list, do you agree with my list? Leave a comment.
You may also be interested in:
Image Gallery