Top 21 New Survival Games 2018-2019
Updated: 10 Jan 2019 10:29 pm
It's a brutal world. Can you stay alive?
21 Awesome New Survival Games We're Excited To Play
With the recent boom in survival games, it almost seems like a new multiplayer survival game comes out every other week! We've filtered through the crowd to find the best new survival games.  These are games that can make the smallest moments seem exciting and tense, games that just might blow you away. Here are the Top 21 New Survival Games of 2018-2019.
21. State of Decay 2
State of Decay 2 Gameplay
The path to rebuilding society begins with you.
In this 3rd person open-world game, the undead have ruled the world for nearly 2 years. Fight back hordes of undead, recruit survivors, and explore the apocalyptic future in this sequel to the hit survival horror game. Play with up to 3 other players cooperatively in a detailed open-world. Will you survive the apocalypse? Can you build a future for your people?
State of Decay 2 was released on May 22nd, 2018.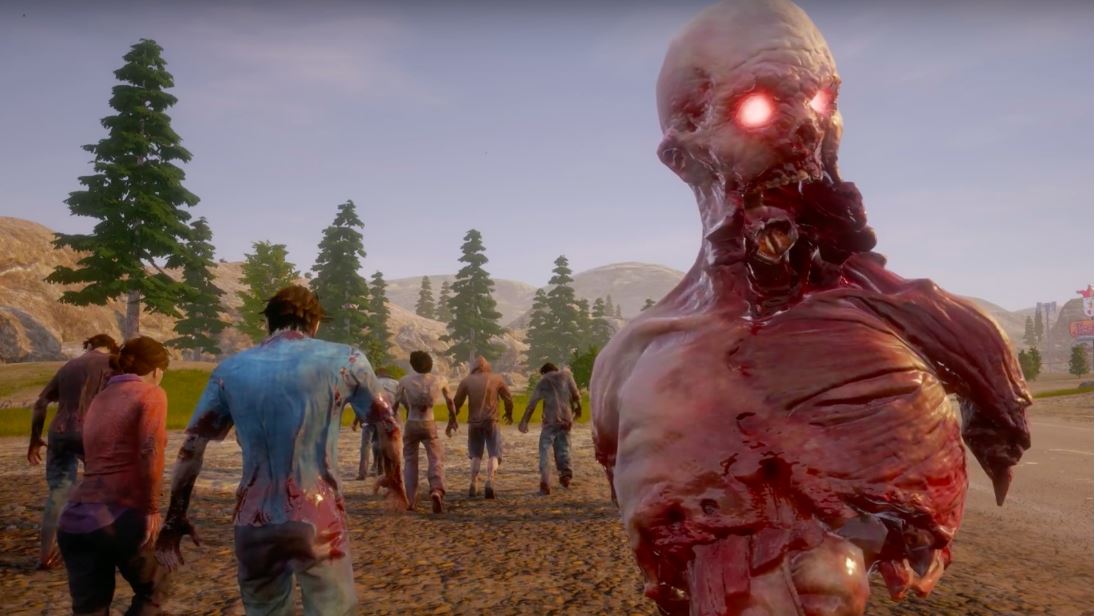 Undead Nightmare: This world is devastated. Can you revive society?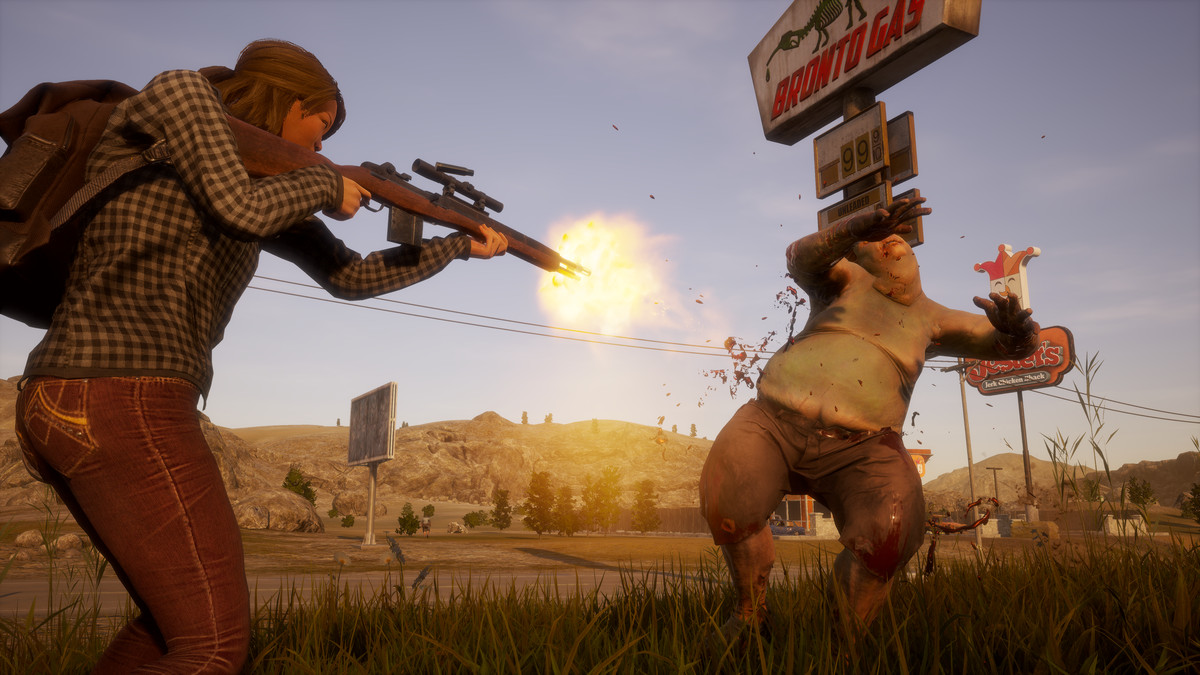 A Variety of Threats: Players will have to fight back various specialized types of zombies in State of Decay 2.
20. CHANGE: A Homeless Survival Experience
CHANGE: A Homeless Survival Experience Gameplay
Change: A Homeless Survival Experience was released on September 20th, 2018.
This survival game shifts focus from more traditional wilderness or horror settings to the grimy life of a homeless person on city streets.
Explore an endless city, filled with items, a dynamic weather system, and thousands of people to interact with. Steal, work, and beg; anything to survive this brutal recreation of modern struggles. Whatever your fate on your climb out of poverty, it will be an emotional journey.
CHANGE was released for Early Access on September 20th, 2018.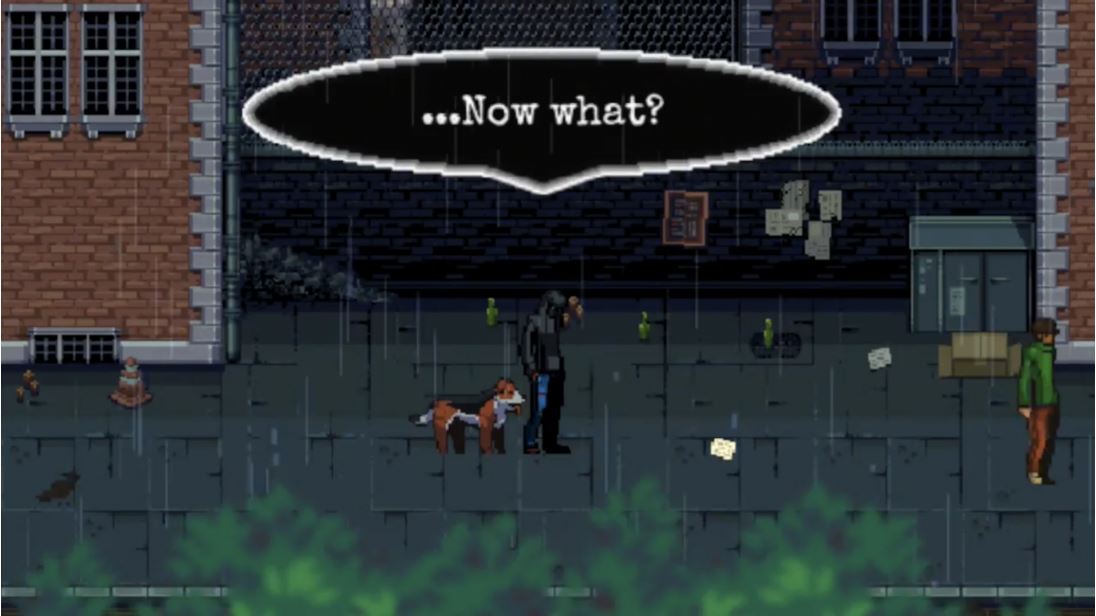 From Riches to Rags: Players will have to navigate one man's emotional journey back from poverty.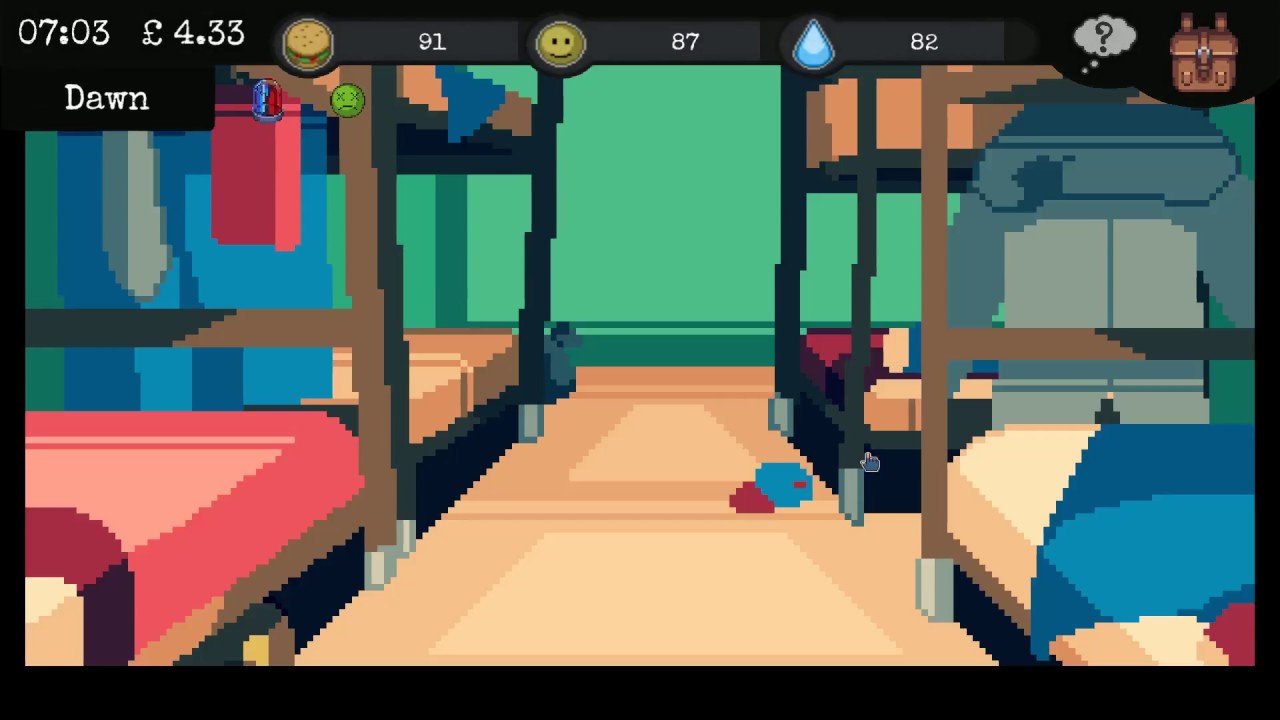 Scarce Shelters: Players will need to find someplace to stay, or suffer long nights on the street.
19. Generation Zero
Generation Zero Gameplay
Generation Zero drops the player into a mysterious open-world Sweden taken over by vicious machines. Players must roam, scavenge and survive the threat, and eventually, stage a rebellion.
The game features a wide variety of weapons to enhance through crafting, stealth gameplay, and multiple types of enemies to encounter within its decaying, oppressed world. A dynamic weather system and a specially designed environment complement the already nuanced combat tactics.
Players can play at their own pace and discover the world's secrets with friends online or by themselves. Generation Zero is slated for release sometime in 2019.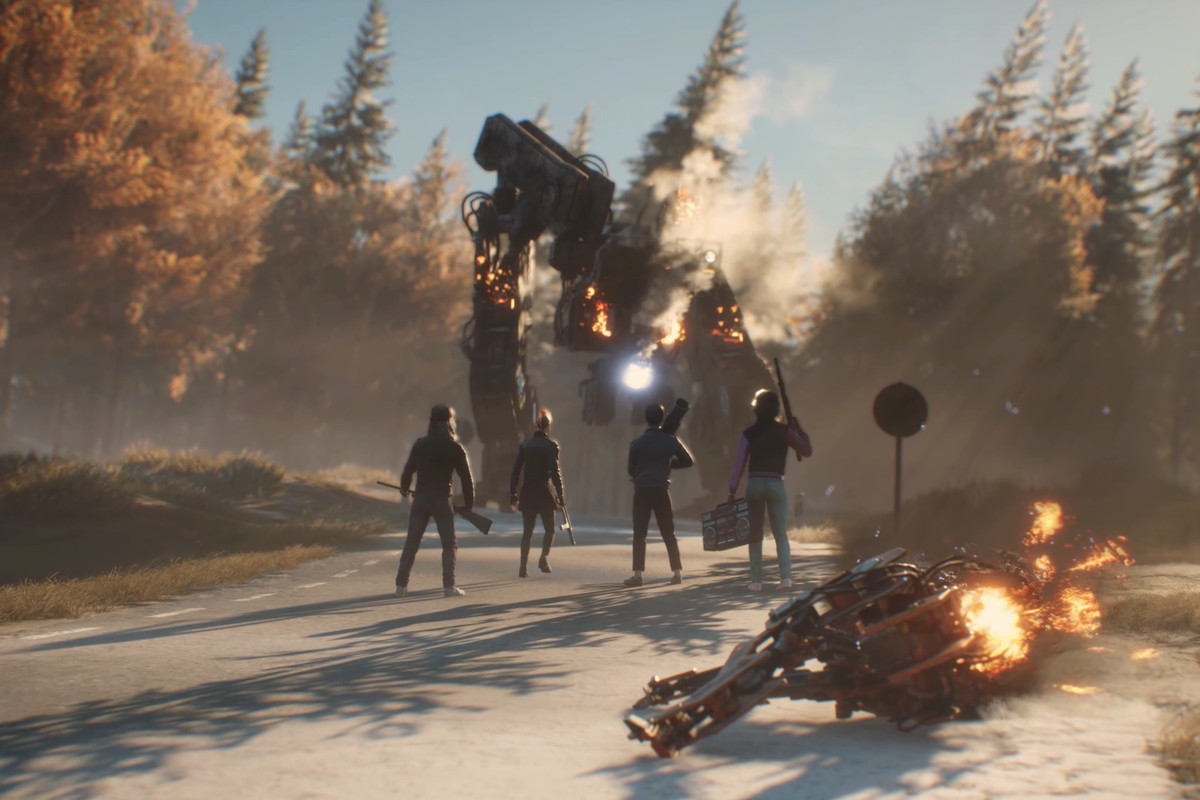 A Battle: Fight back against the robot oppression, and build a rebellion using wits and firepower.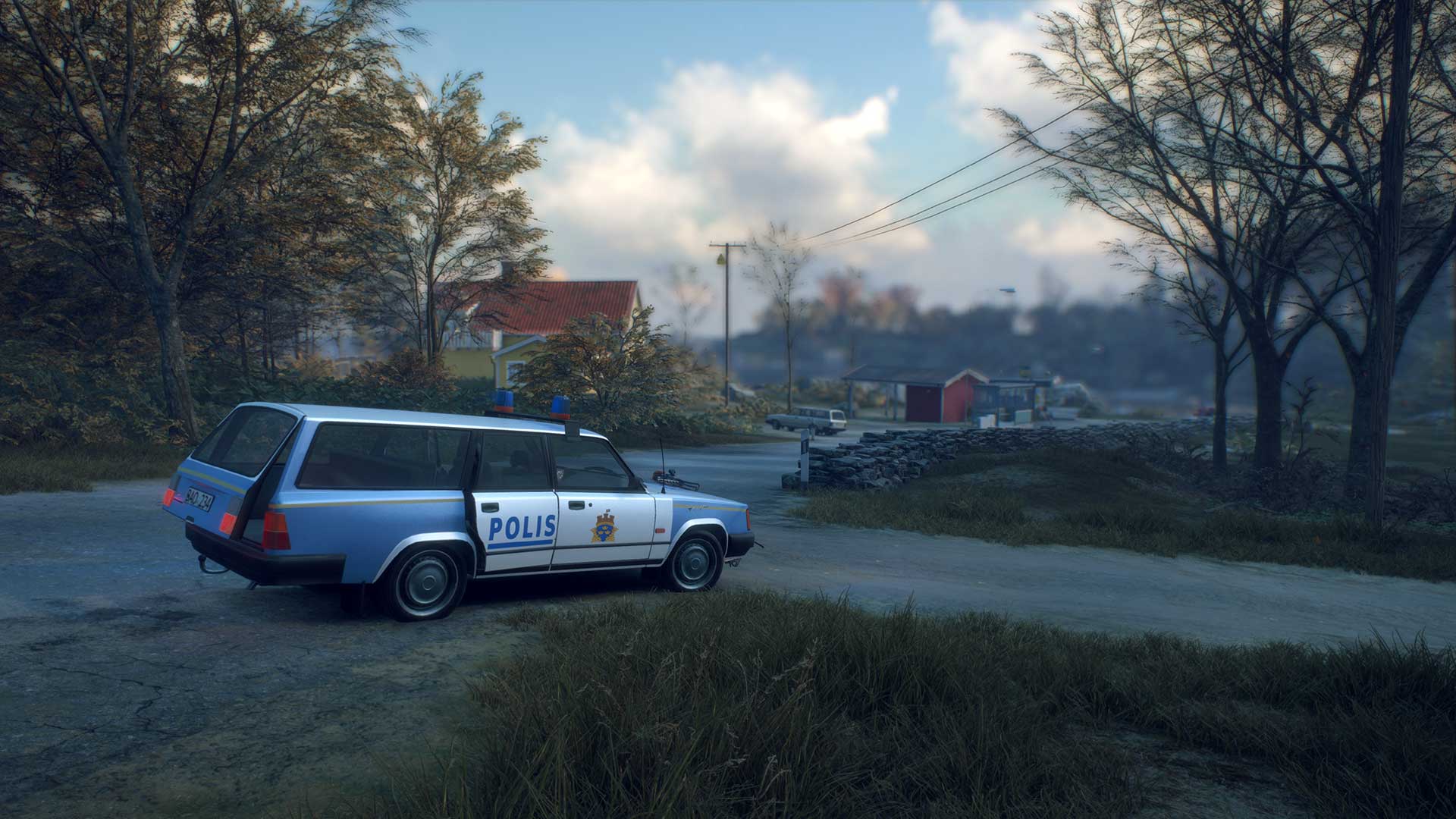 A Mysterious Invasion: Players will have a chance to explore a Sweden invaded by killer robots.
18. SCUM
SCUM Gameplay
SCUM is a game that strives to be a part of the next-generation of survival games.
It's an open-world, multiplayer game that still puts a massive emphasis on story and character customization, similar to an RPG. SCUM boasts visceral action and gameplay with incredible depth. Battle for the support of fans, sponsors and more, in a vicious war to the death.
SCUM was released on August 29th, 2018 for Early Access.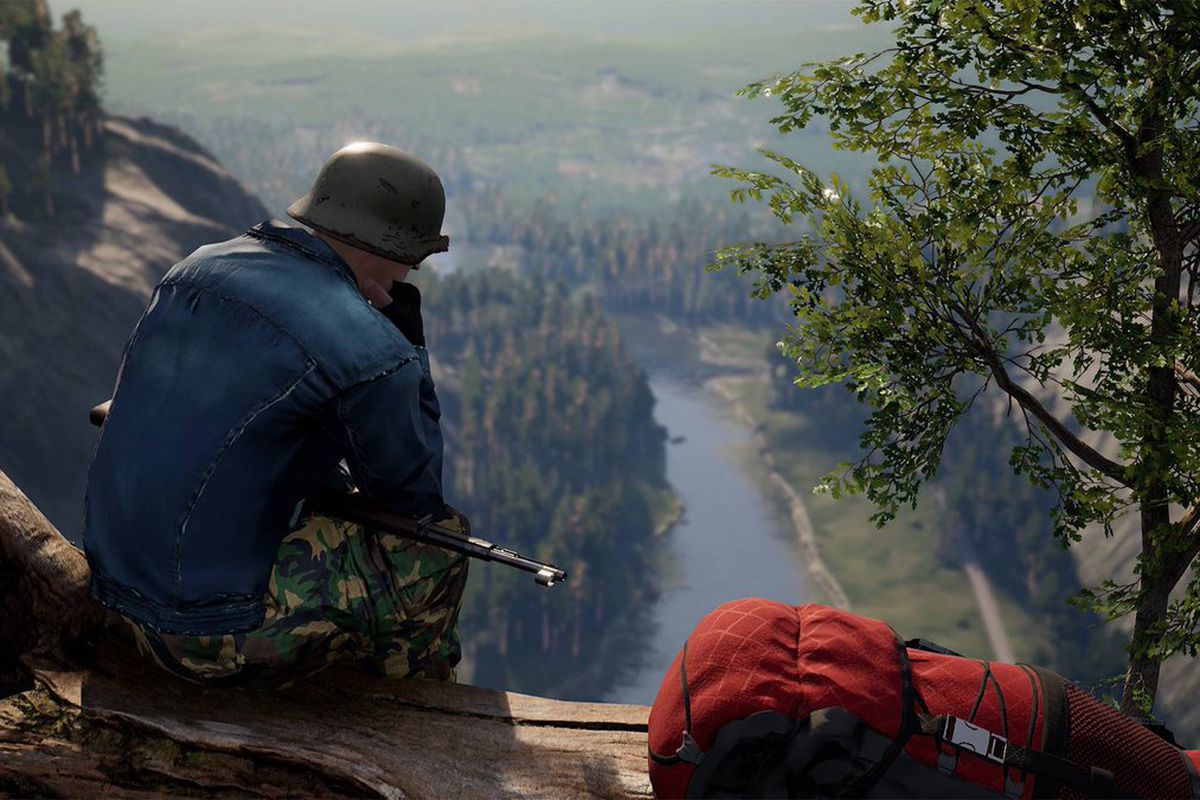 Tough Decisions: SCUM forces players to make life and death decisions at every turn.
Run for your life: SCUM features exhilarating action-adventure in addition to its deep strategic survival gameplay.
17. LEFT ALIVE™
LEFT ALIVE Gameplay
This survival action-shooter drops players into 2127 Novo Slava, a land torn up by a military invasion.
Players can fight their way across the warzone using the brute force firepower of a mech or rely on stealth and distraction tactics. In addition, players will encounter a variety of gadgets to use including landmines and auto-turrets. Taking inspiration from the classic Metal Gear Solid series, LEFT ALIVE lets players decide how they want approach combat and survival, and forces them to make decisions with devastating consequences.
The path to survival is fraught with danger and destruction.  What is your path to survival? LEFT ALIVE is slated for a March 5th, 2019 release date.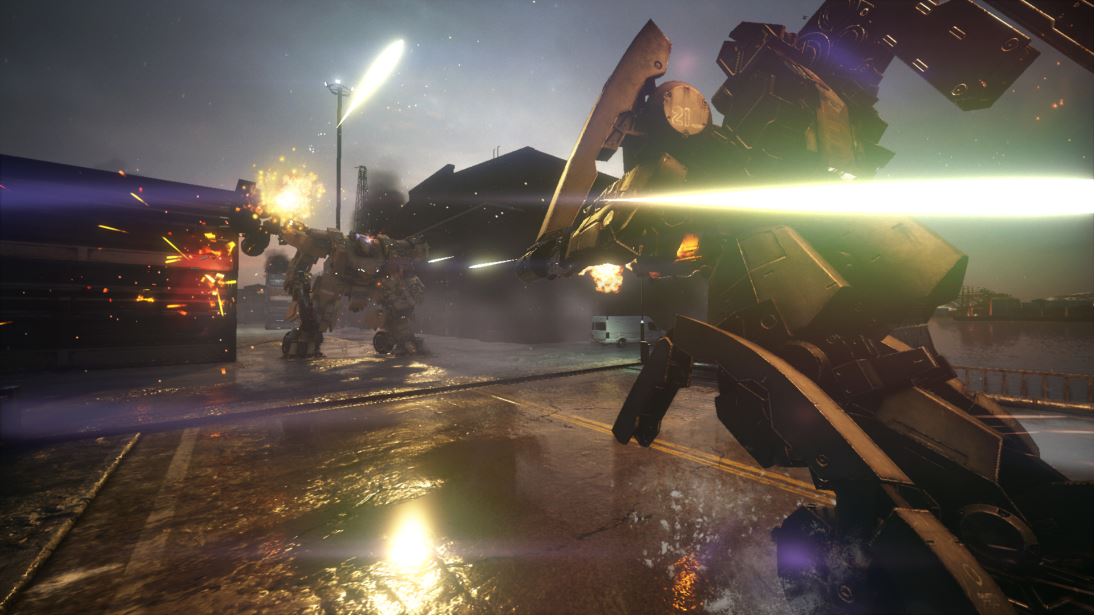 Mech Battle: Clash steel with steel in skull-crushing mech beat-downs!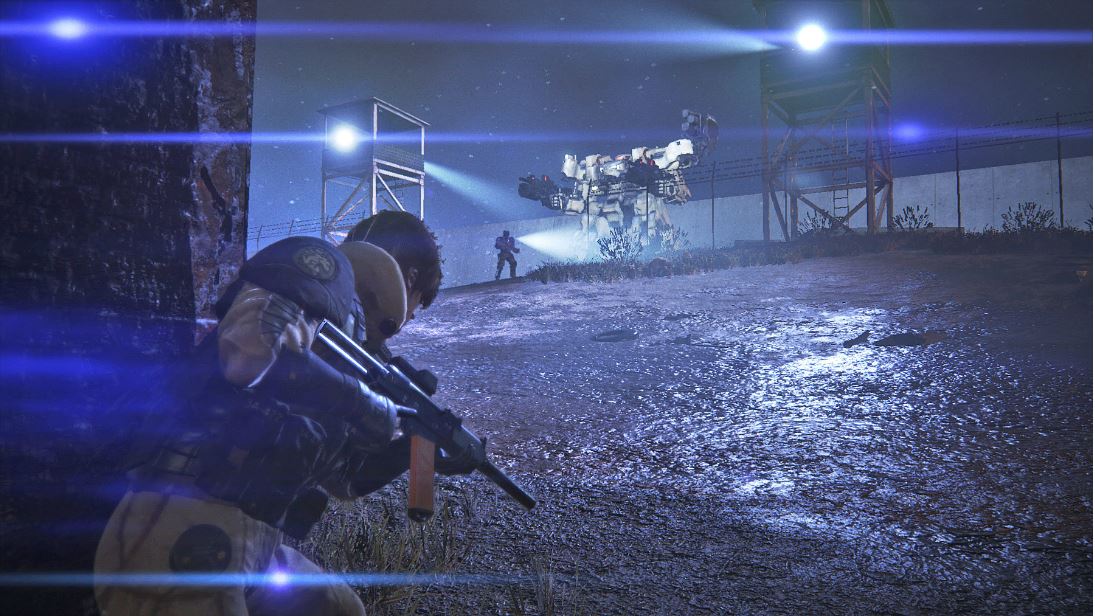 Stealthy Approach: Use stealth tactics to take down tough  enemies and  larger groups.
15. Road to Eden
Road to Eden Gameplay
Road to Eden is a third-person multiplayer survival coop game which takes place in a post-apocalyptic wasteland destroyed by an alien invasion.
Players are dropped inside with minimal skills and inventory and must team up with other survivors to forge their survival, and ultimately make the long and dangerous journey to Eden. The game features hunger, thirst and stamina mechanics like a classic survival game, along with a crafting system, shelter building system, and a skill tree.
The sheer variety of content and depth makes Road to Eden into a promising new survival game to look out for. Road to Eden will be available for Early Access sometime in 2019.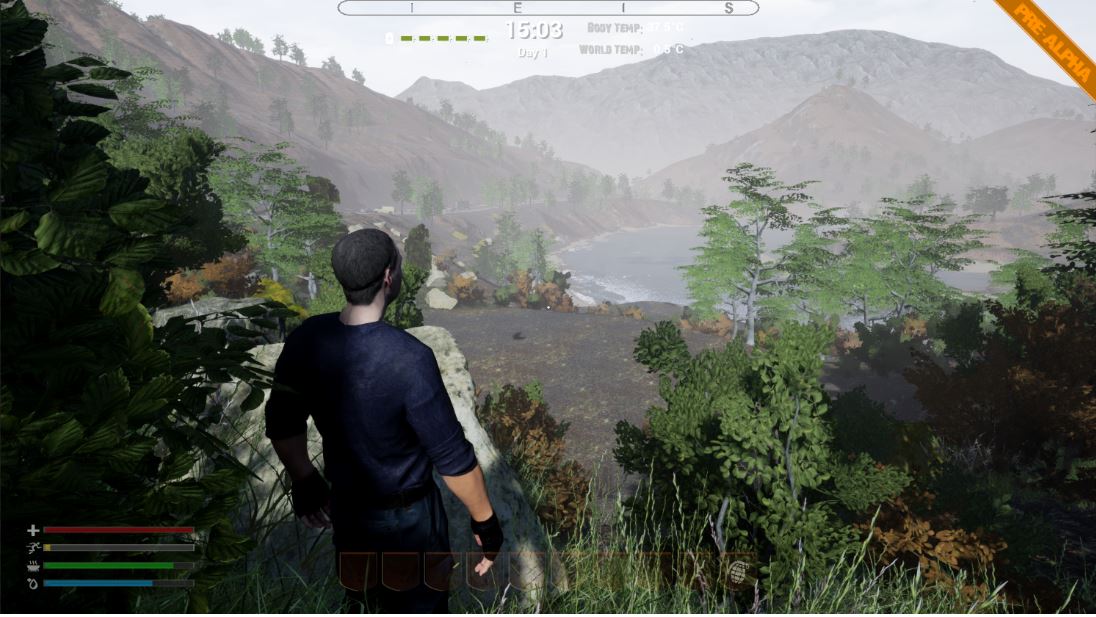 Open-World: Areas will slowly be unlocked as the player progresses through the story.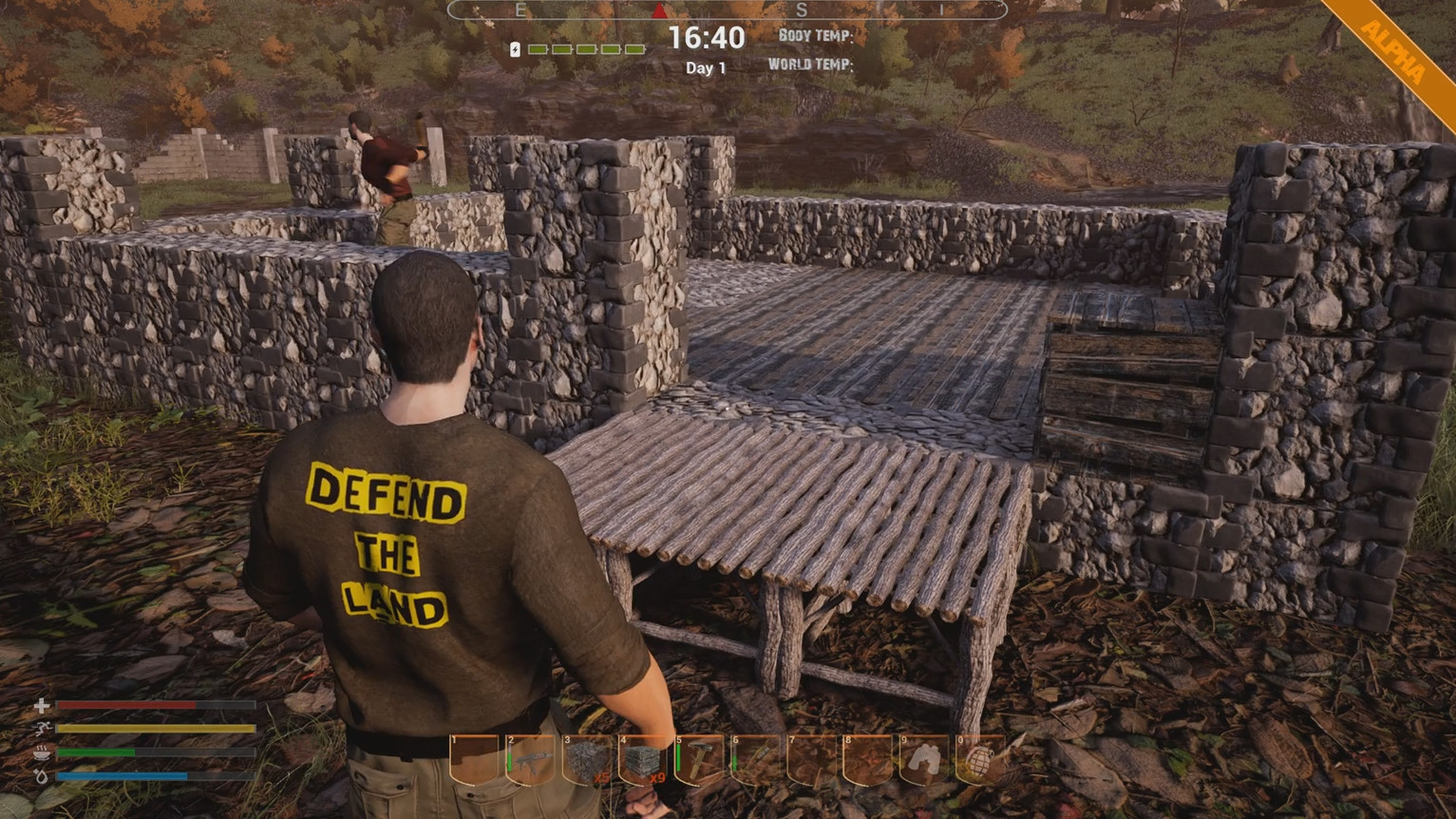 Building a Base: Road to Eden features extensive base building tools and gameplay.
14. Rend
Rend Gameplay
Fantasy adventure blends with cooperative survival in this highly anticipated title. Inspired by Norse mythology, the world of Rend is a harsh, mysterious open-world.
Players must declare allegiance to one of three storied factions, work together to build a faction Stronghold, and survive the brutal creatures and enemies of the mythical Nordic universe. Along the way, they have the chance to discover legendary artifacts and loot. The game's talent trees and skill systems allow players the freedom to choose their approach to combat and gameplay.
Fight and build your way to glory! Rend was released for Early Access on July 31st, 2018.
Norse Mythos: Rend's world is filled with ghostly creatures and spirits of lore.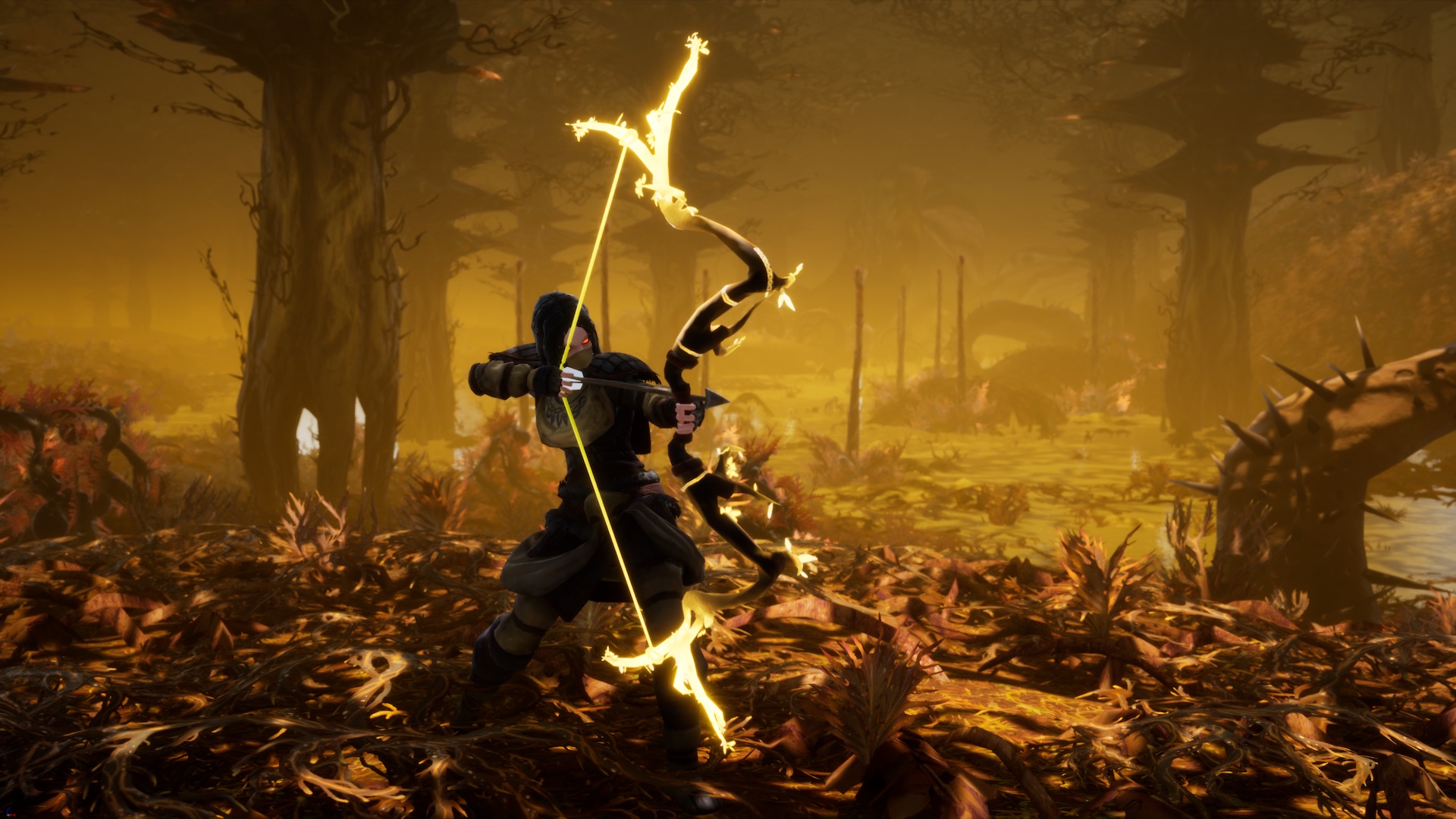 Find your style: Rend allows players several ways to combat their foes, including ranged combat.
13. Wasteland 3
Wasteland 3 Gameplay
Wasteland 3 offers an exciting mashup of normal survival game tropes with old-school role-playing games such as Fallout 2.
Wasteland 3 features turn-based combat, several factions, isometric exploration, and a storyline directly affected by your choices. In addition, you can play through the campaign co-op, and choose to branch off and play single-player at any point. This game promises to update the old-school point and click RPG to modern gaming without tarnishing what made those games so darn good in the first place.
Wasteland 3 is currently under production with an expected release date in 2019.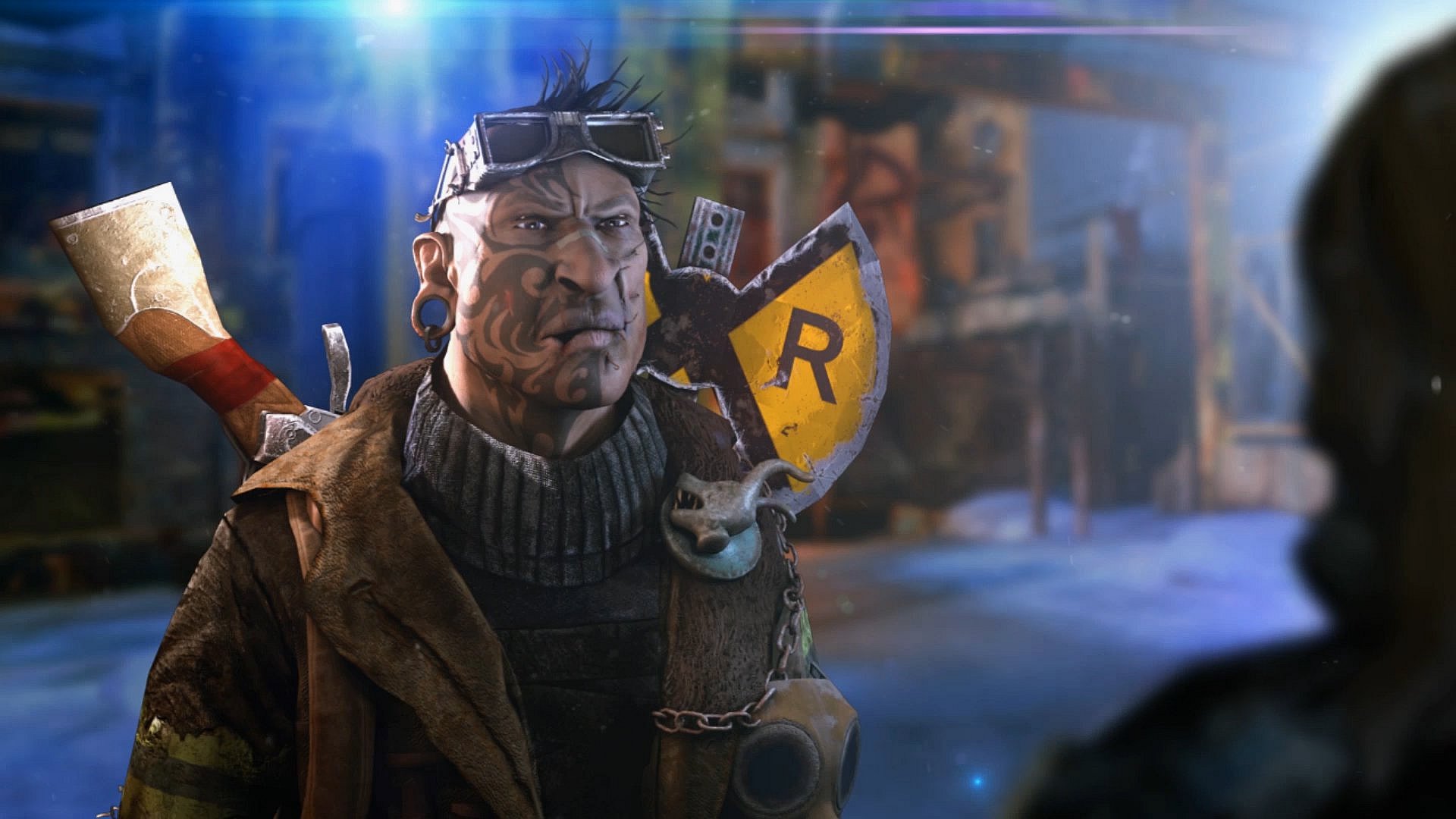 Close-Up Interaction: Wasteland 3 emphasizes immersion and story through cutscene-like dialogue.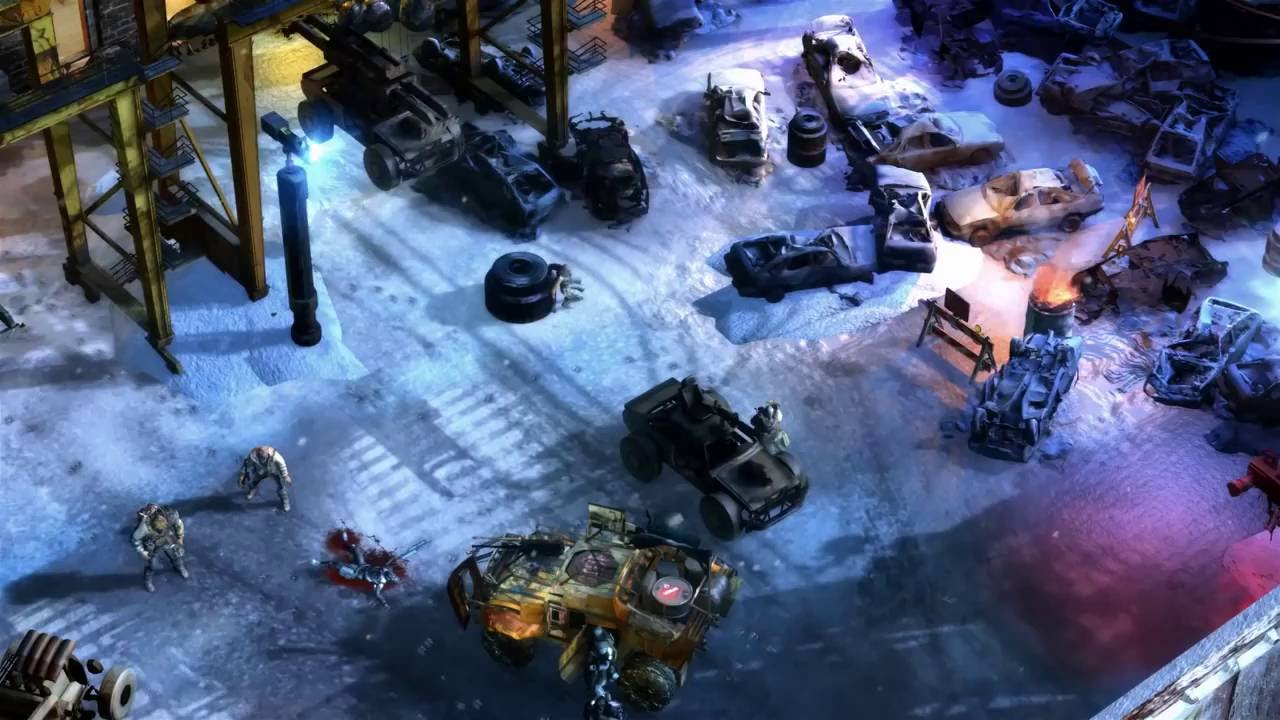 Wasteland Combat: Wasteland 3 features turn-based combat and vehicular travel.
12. Conan Exiles
Conan Exiles Gameplay
Conan exiles is an open-world survival game set during the era of Conan the Barbarian!
Survive in a primal world swept by sandstorms, plagued by freezing temperatures, and dominated by vicious creatures. Build your kingdom, and dominate the lands in both single and multiplayer! Conan Exiles features action, storytelling, and brutal gameplay.
Conan Exiles was released on May 8th, 2018.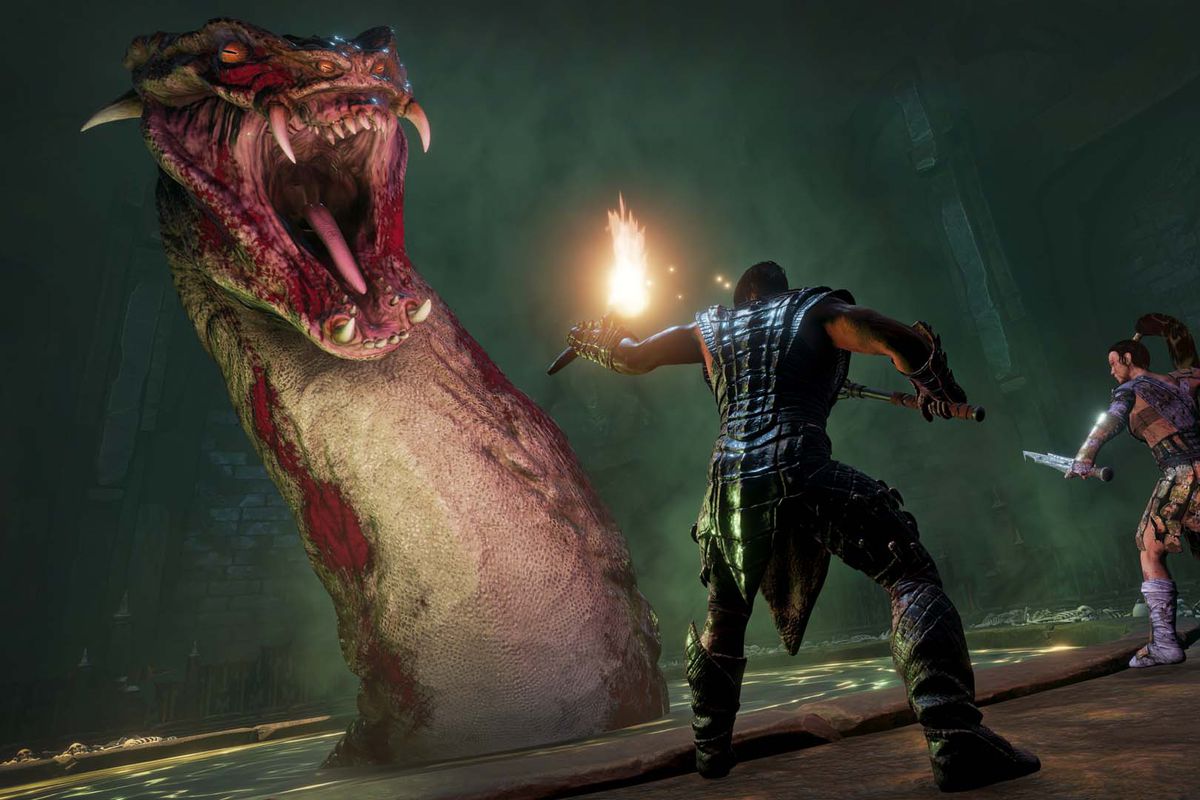 A Beast: Conan Exiles features multiple environments, each filled with savage wildlife and hostile foes to conquer.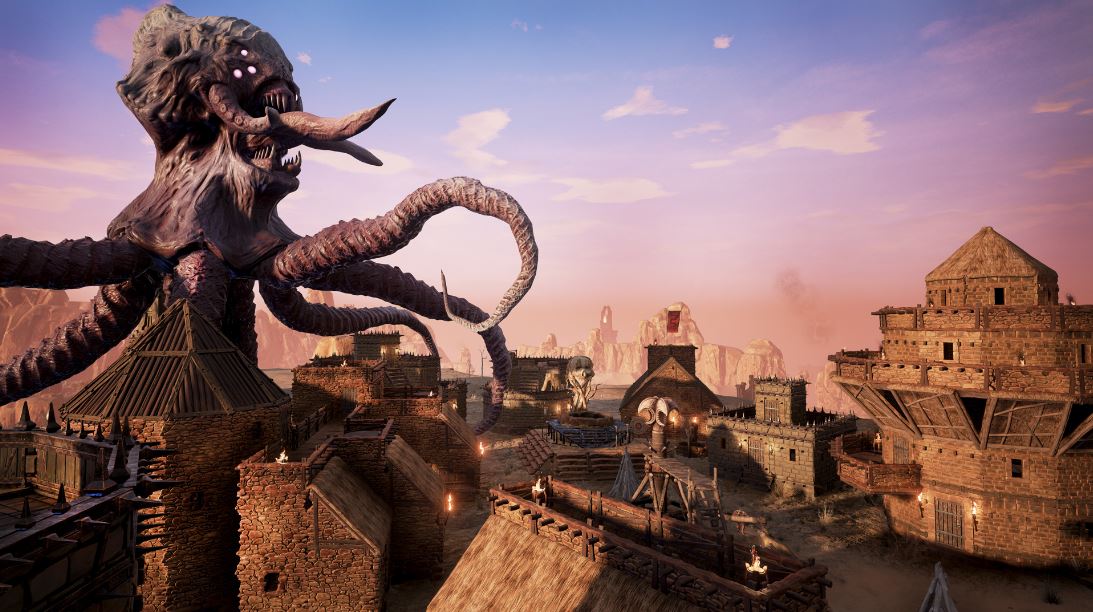 Conan's lands: Explore this primal, war-torn world, inhabited by Conan and his foes.
11. Death from Unknown: Survival
Death from Unknown: Survival Gameplay
In this upcoming survival game, players will be dropped into a lush open-world forest.
At night, the forest's deadly forces will assault the player. This game features exciting combat play, a day-night system, unique base-building mechanics, and an underground transport system in addition to the above-ground open-world. The threat is out there, and it's coming. Prepare, fight, and survive.
Death from Unknown: Survival will be available for Early Access in late 2018.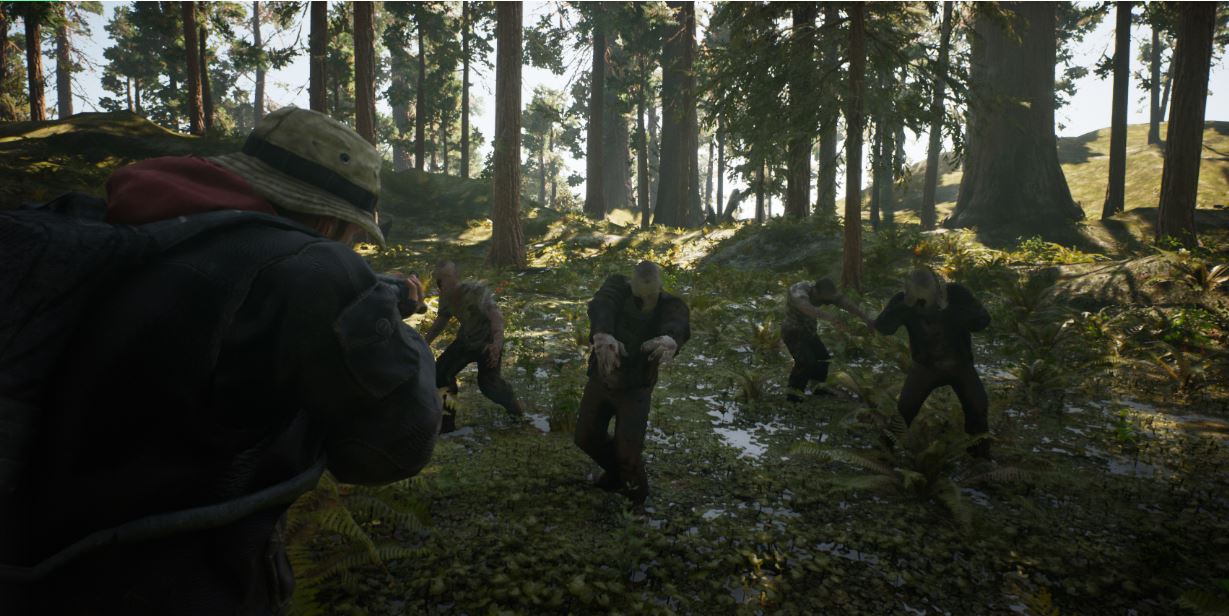 A horrific secret: Death from Unknown's beautiful forest features a dark, terrible threat.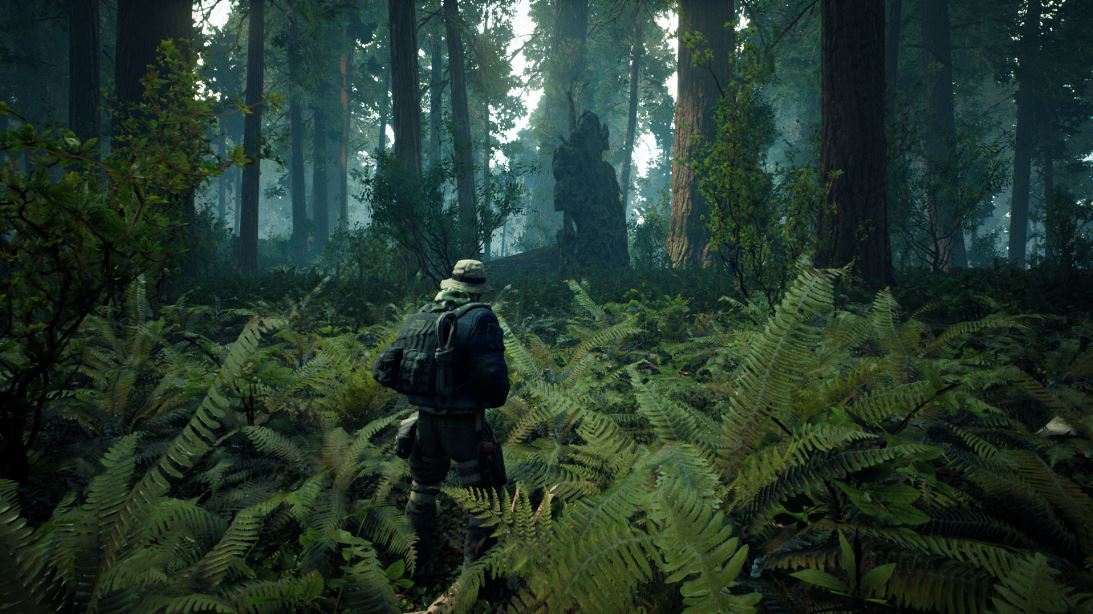 Day and Night: Understanding the day-night cycle is key in Death from Unknown: Survival.
10. Atomic Society
Atomic Society Gameplay
Described as a post-apocalyptic town-building game, Atomic society lets players build society from the ground up.
Players can set laws, deliver punishments, and shape the culture of their town. In addition, they will have to manage resources to survive the harsh desert land, and build defenses to fight off bandits. The game features a sandbox mode, custom difficulty settings, and a high degree of randomization to ensure every play-through is unique and rewarding.
Atomic Society was released for Early Access on October 15th, 2018.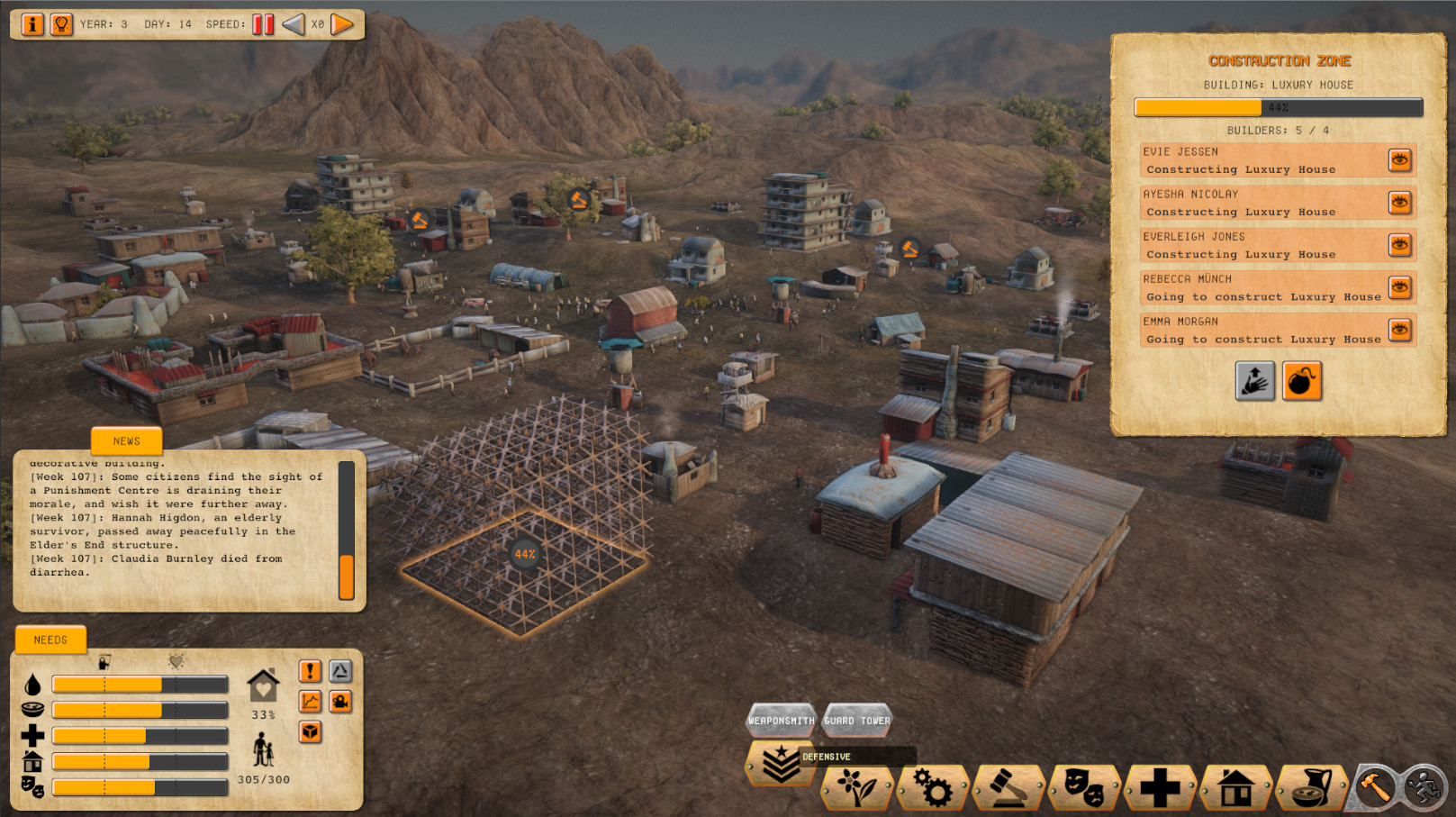 Run the town: This society is yours to rebuild. Can you bring order back to the world?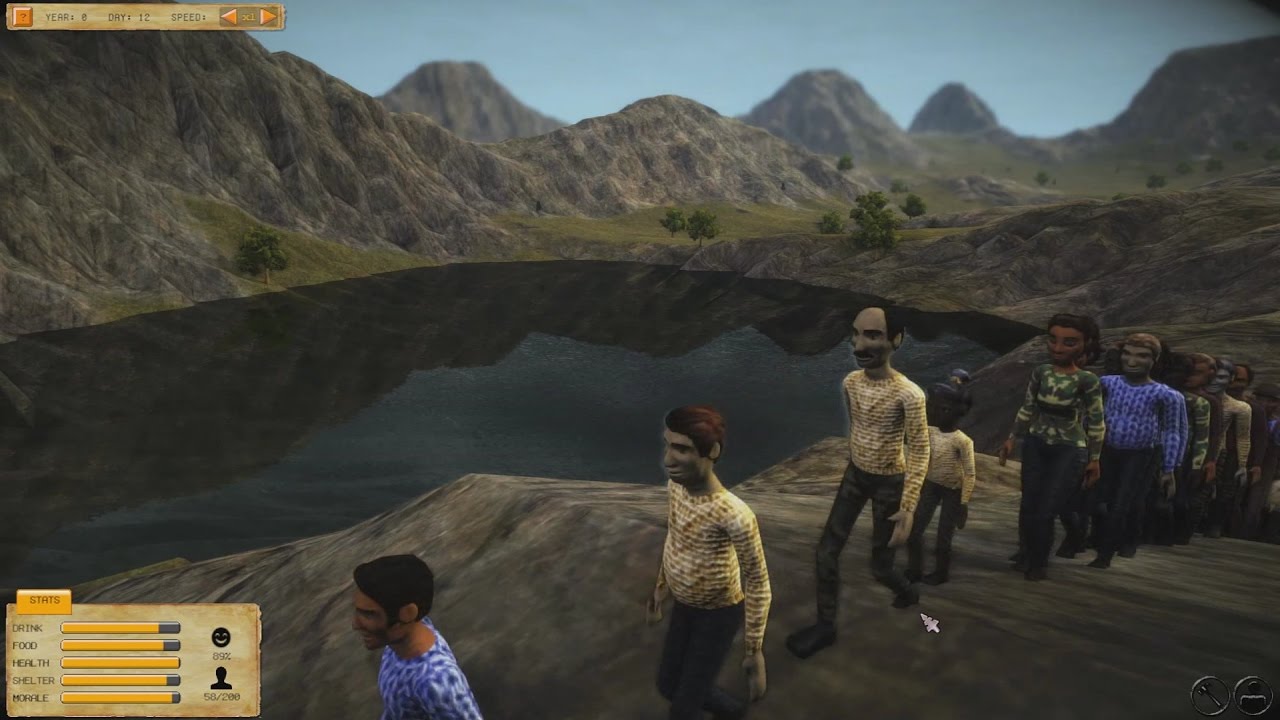 Citizens of Nuclear War: Manage your society, and govern your people.
9. Niffelheim
Niffelheim Gameplay
Niffelheim presents a breath of fresh air to the survival game genre.
Instead of taking place in a forest or natural environment, players must survive the treacherous underworld.  On their quest to find a way out, players can craft potions, battle demons and loot precious artifacts to gain power.
The ancient caves are calling. Will you find a way out, or will you succumb to the darkness?
Niffelheim was released on September 26th, 2018.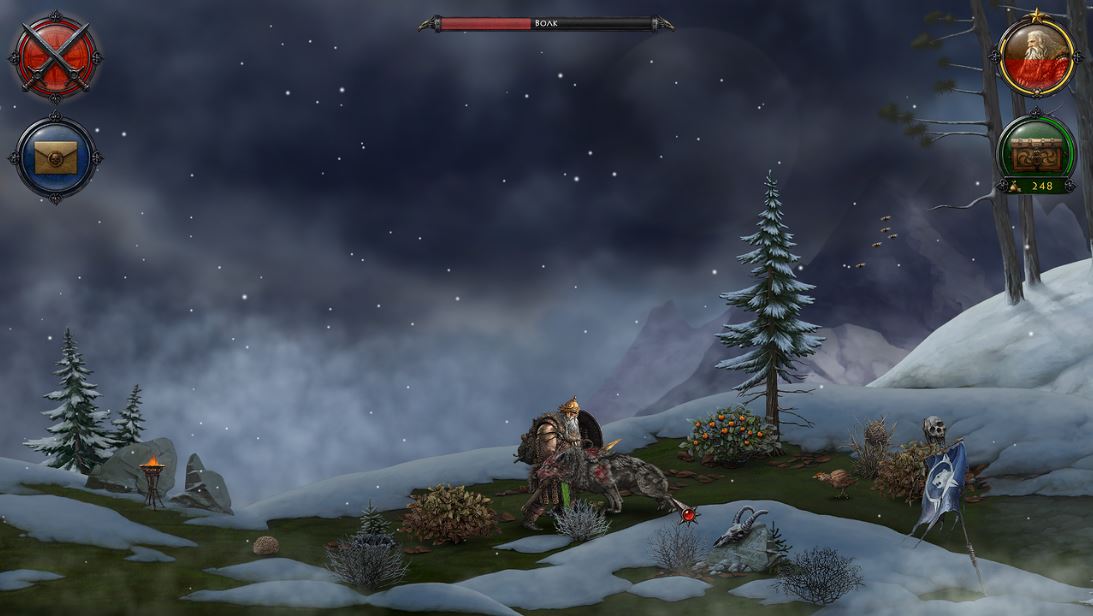 Creepy Creatures: Fight back the legions of monsters lurking in the underworld.

A treacherous hall: Explore the castles and dungeons of the underworld in this new survival game.
8. Desolate
Desolate Gameplay
An island with a dark past, filled with monsters marauders, and soldiers…
Desolate is a first-person survival horror game in which players must survive on an island devastated by a horrific disaster. The game features several key survival mechanics such as hunger and thirst meters, but also introduces innovate new ones such as "madness." Players can upgrade their base and abilities, and watch their world change around them as they resist or succumb to the madness.
Desolate was released in Early Access on February 8th, 2018.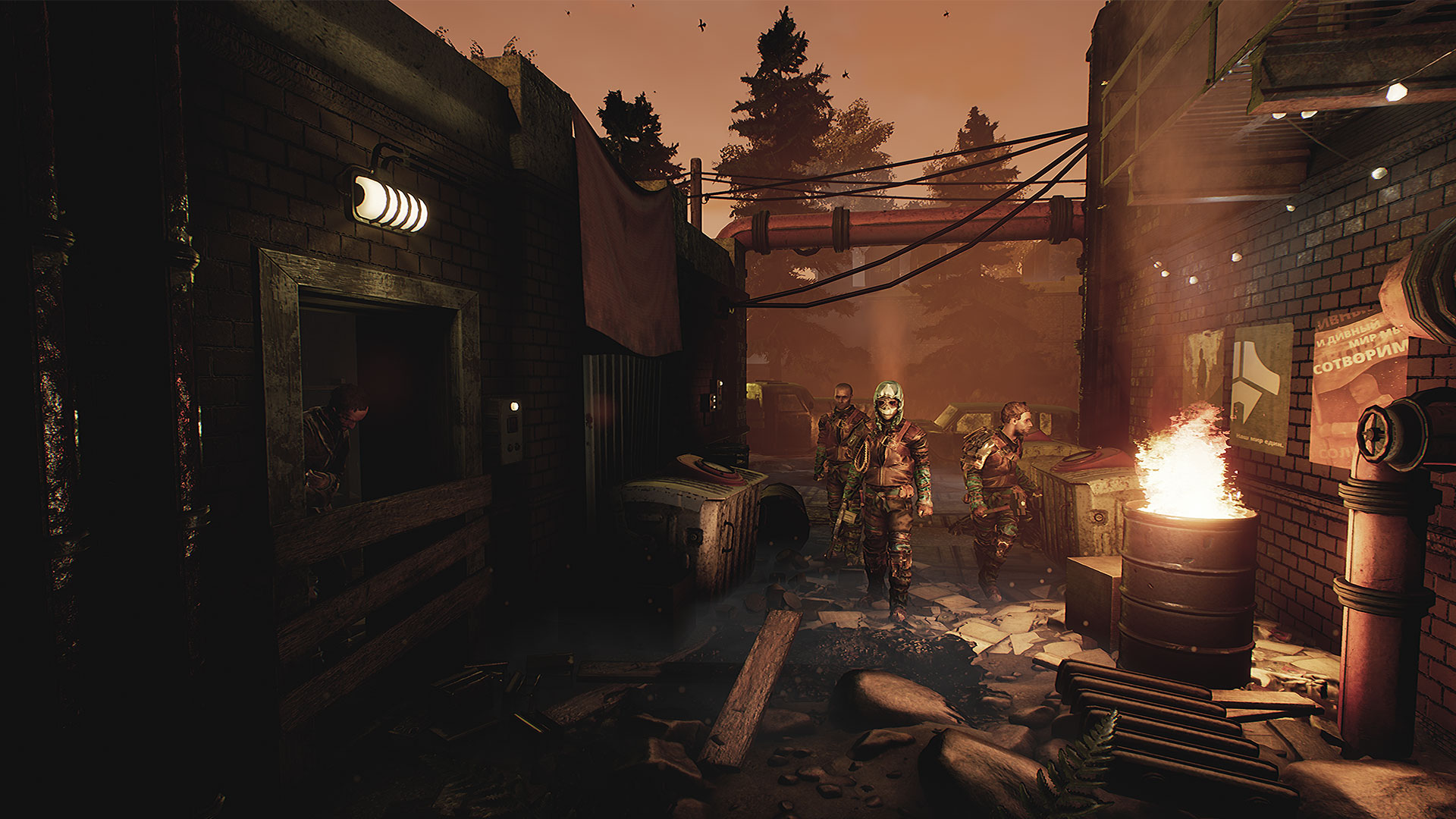 Soldiers and Scavengers: Trust is hard to spare in a post-apocalyptic world like the one portrayed in Desolate.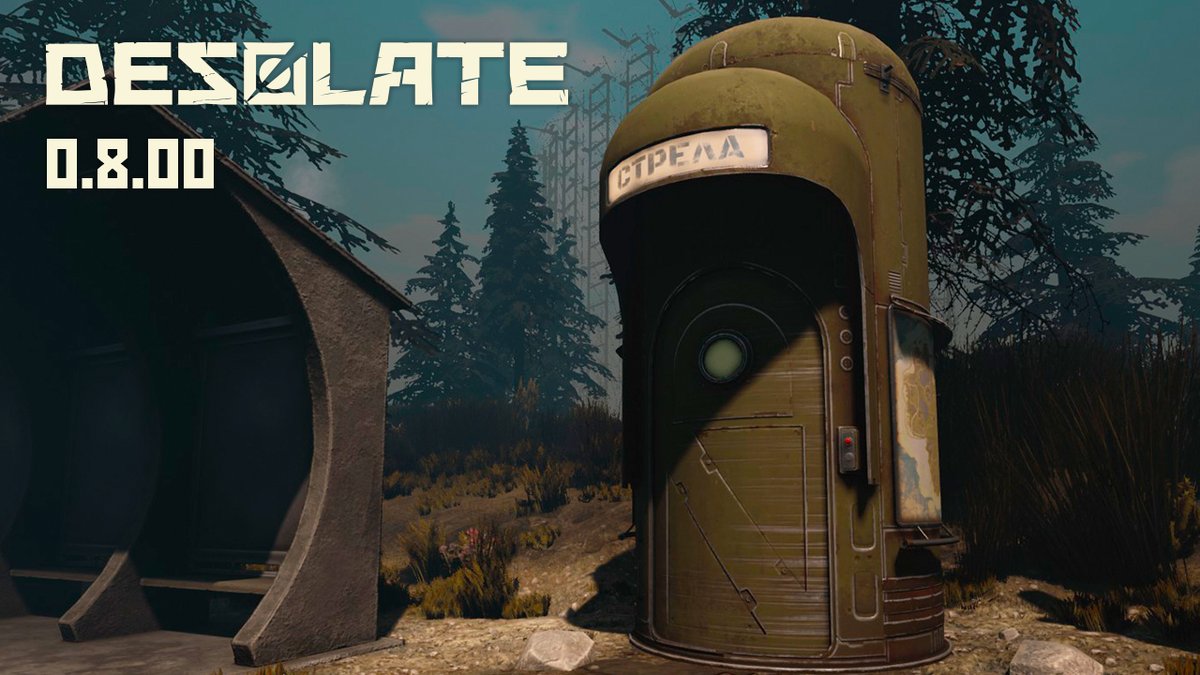 A Darkness in the air: Desolate's world has undergone a cataclysmic disaster. Will you uncover the terrible truth?
7. Sierra Madre: The Wild West
Sierra Madre: The Wild West Gameplay
Sierra Madre is a first-person shooter survival game taking place in the Wild West of lore. Fight outlaws, police the locals, and save the west from chaos.
Players can explore the 25 square kilometer map on horseback, fight outlaws and hunt with authentic weapons. They can work with locals on missions to upgrade their arsenal and improve their reputation. In addition, they will have to combat the elements to avoid thirst, hunger, poisoning and ultimately, death.
Sierra Madre: The Wild West was released for Early Access on December 17th, 2018.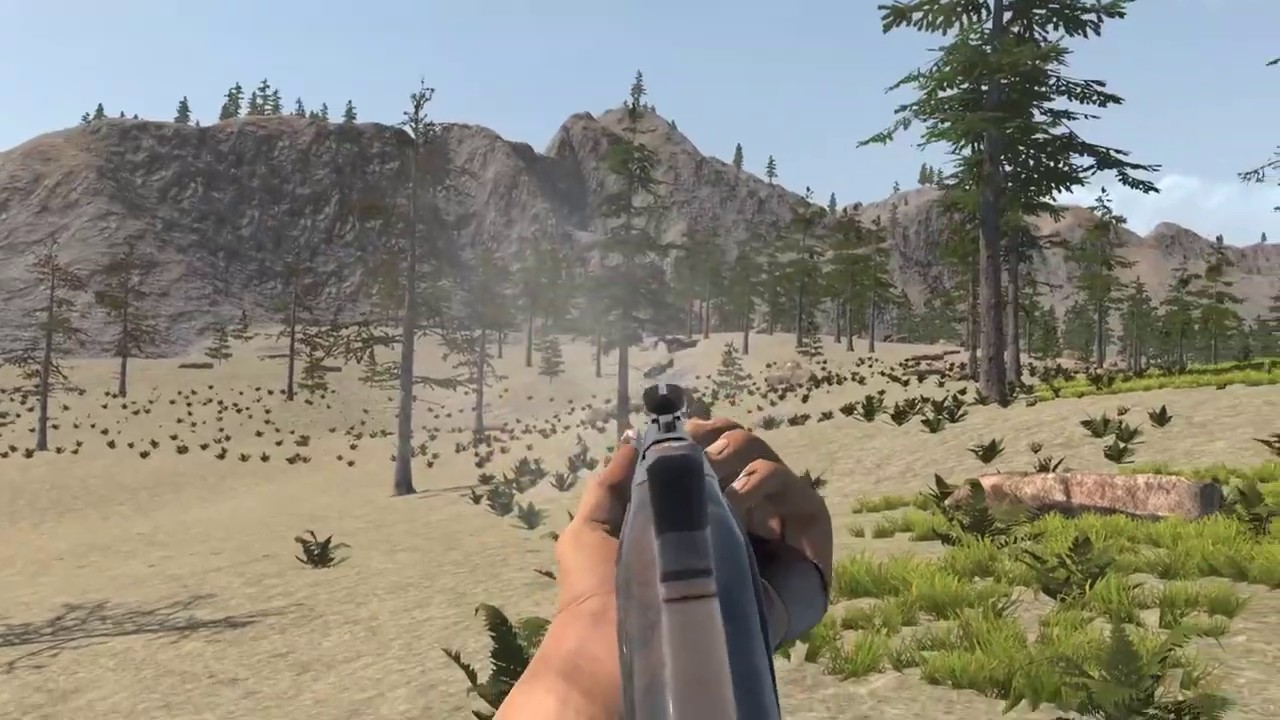 Hunting trip: Players can hunt animals for food, supplies or money.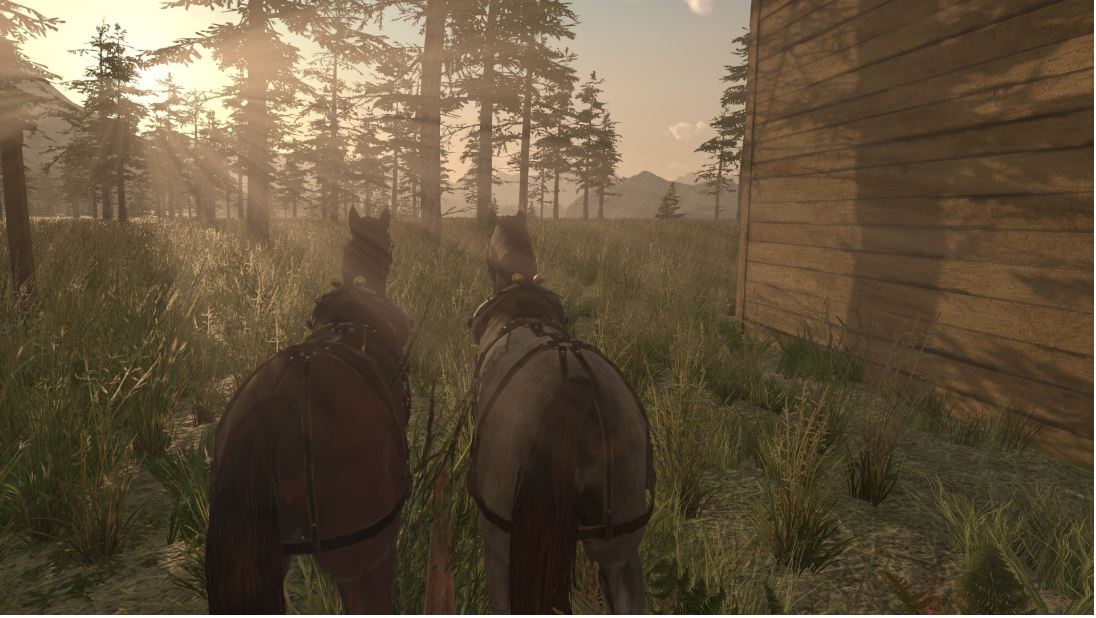 The Wild West: Sierra Madre boasts a large, lush wilderness to explore.
6. RESIDENT EVIL 2 Remake
Resident Evil 2 Remake Gameplay
This remake of the classic survival horror game Resident Evil 2 drops players into a hellish, terrifying storyline.
Players will explore the fictional Raccoon city, solving puzzles, and fighting off horrific monstrosities conjured up by a virus spread across the city. The classic game, once revered for its tense atmosphere of dread and rich storytelling, will receive a modern update in graphics and style.
Relive this cornerstone of gaming! The Resident Evil 2 Remake will release on January 25th, 2019.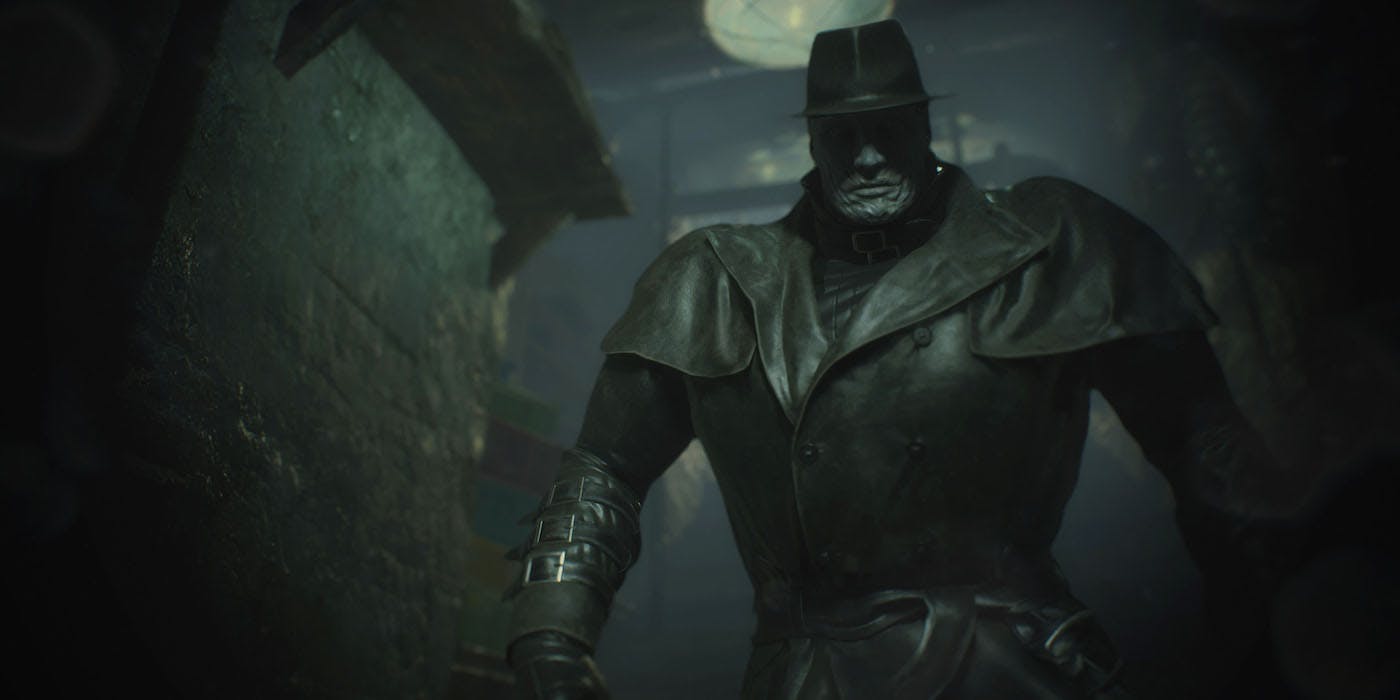 An Evil world: Classic creatures are revamped in this remade version of the original horror-survival game.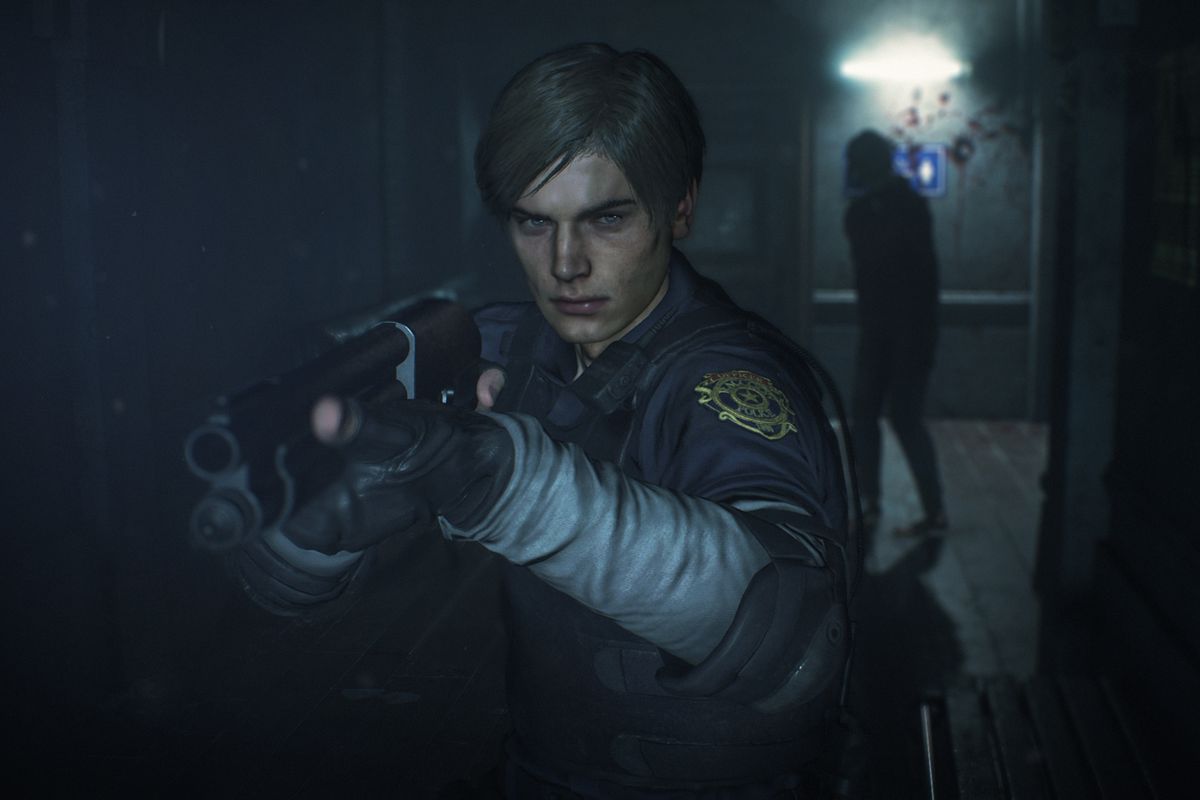 Dread: Resident Evil 2 Remake brings back the originals key elements of atmosphere.
5. Metro Exodus
Metro Exodus Gameplay
After years of survival in the monster-riddled, crumbling Moscow Metro in previous entries of this series, players will now have to survive the harsh Russian wilderness in an all new journey.
The years is 2036, and nuclear war has devastated everything. Play as Artyom, the leader of a group of Spartan Rangers searching for a new life. Play through several non-linear levels, surviving twisted creatures, hostile groups, and the beautiful, but desolate Russian wilds. With a haunting atmosphere and epic sandbox world to explore, this is one of 2019's blockbuster titles, survival or otherwise.
Metro Exodus releases on February 15, 2019.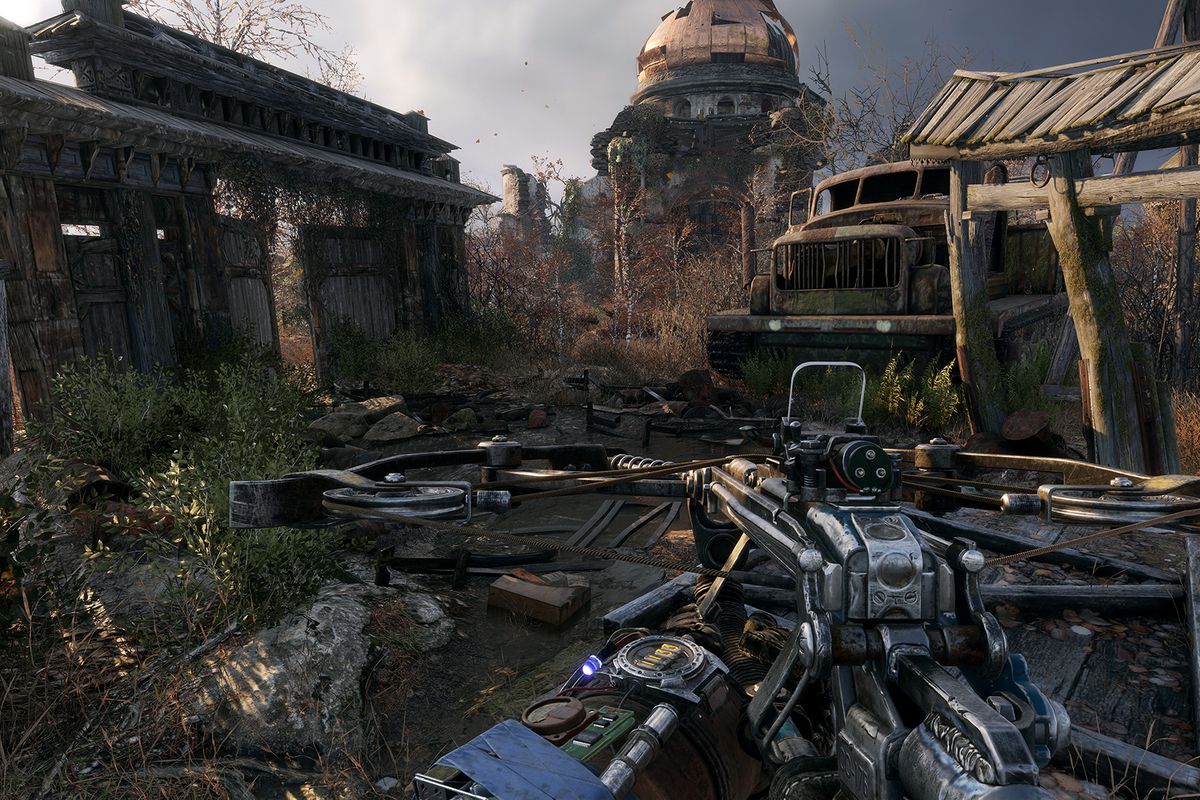 Russia destroyed: Explore the ruins of Moscow, then journey beyond, into Siberia.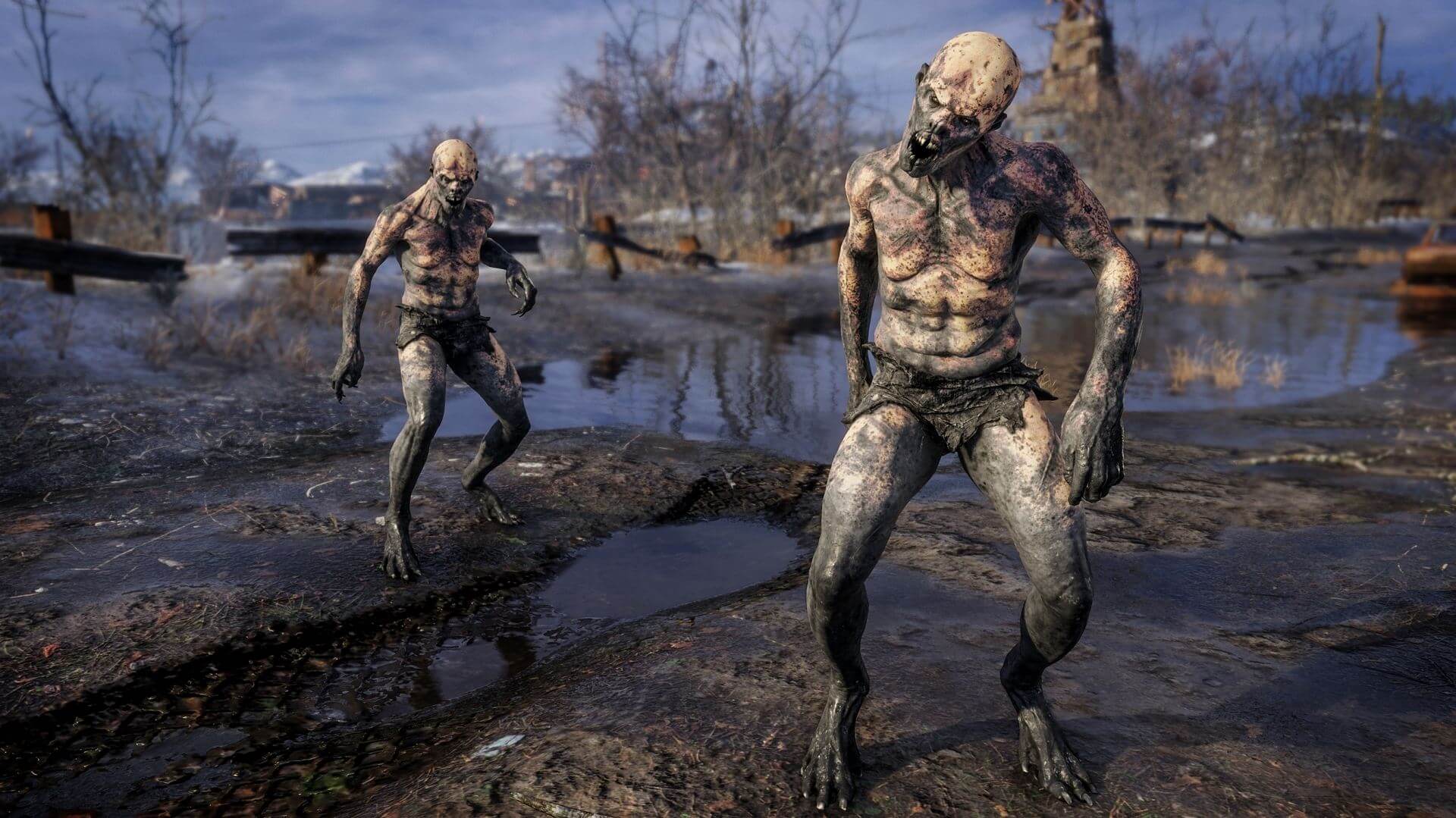 A Chilling Encounter: Flee or fight? The wasteland produces terrifying  sights.
4. 30 days to survive
30 days to survive Gameplay
Survive for 30 days, and the military might save you.
That's the premise of this upcoming 3rd person survival horror game, in which players must survive a zombie apocalypse using a range of weapons, traps, and shelters. The game features a simplified but beautiful art style to complement its open-world survival gameplay. Will you hunker down or run and gun?
30 days to survive will be available December 21st, 2018.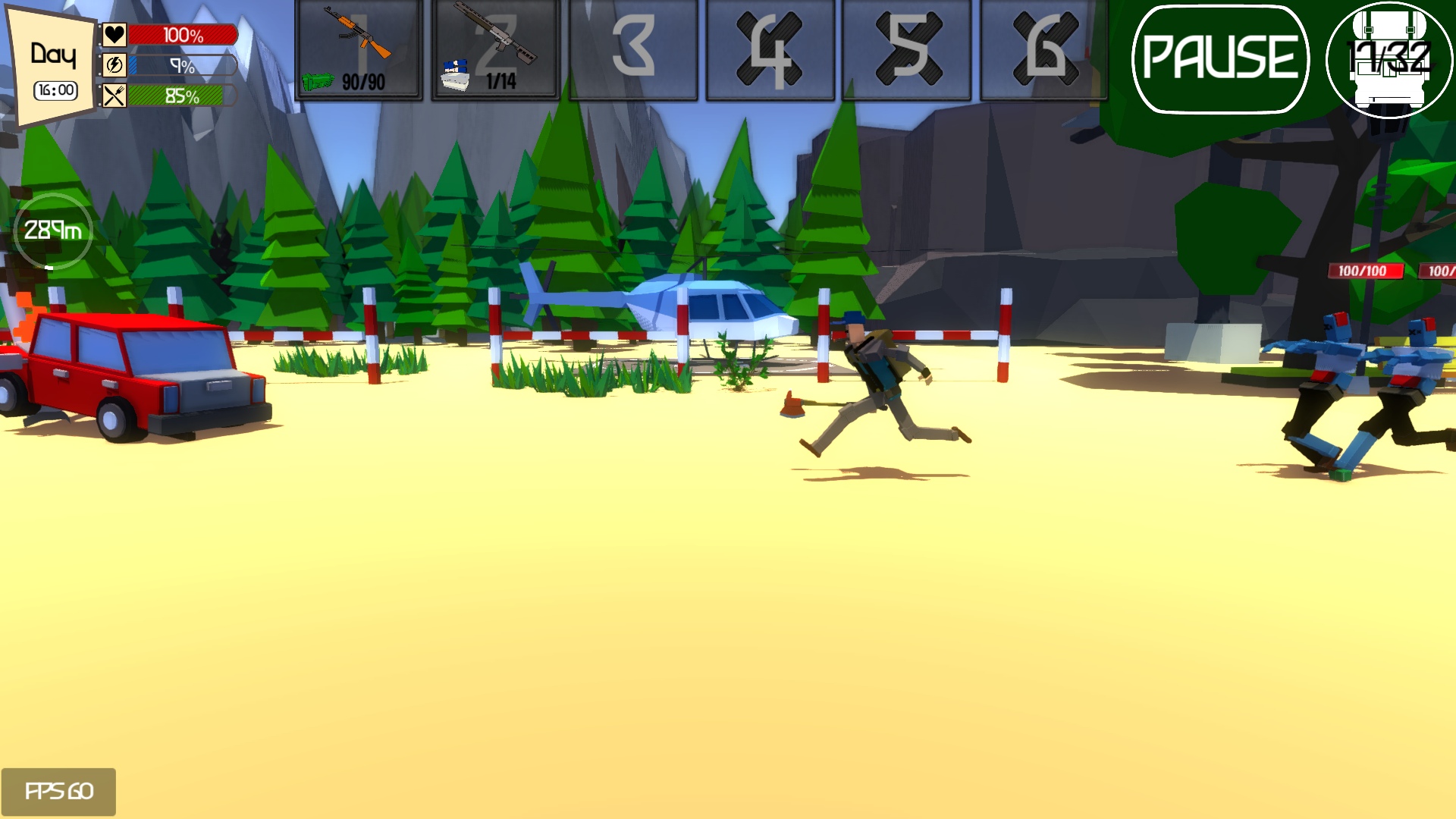 Undead pursuit: Use wits, speed, and your entire arsenal to survive the undead threats.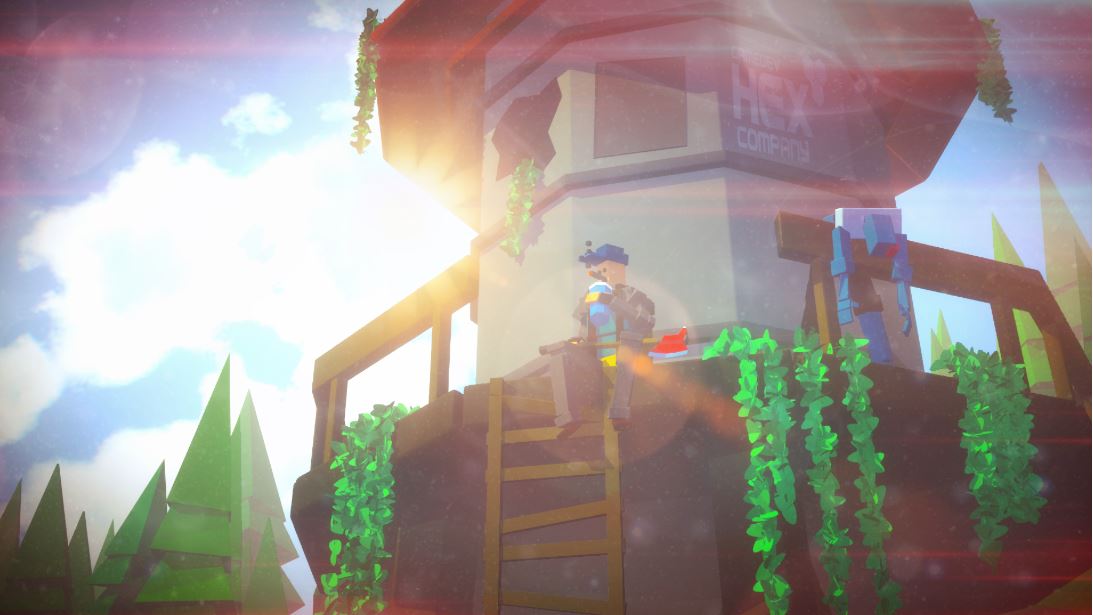 An Outpost: Explore the beautiful ruins of a zombie apocalypse.
3. Overland
Overland Gameplay
This squad-based survival strategy game takes place in a world devastated by an unspeakable evil.
Each procedurally generated level is full of tense,  consequence-riddled choices. Easy to play, tough to master. Manage supplies, weapons, and navigation by choosing the right path in each situation. Are you prepared to enter the heart of the cataclysmic event that changed the Earth forever?
Overland is slated for release sometime in 2019.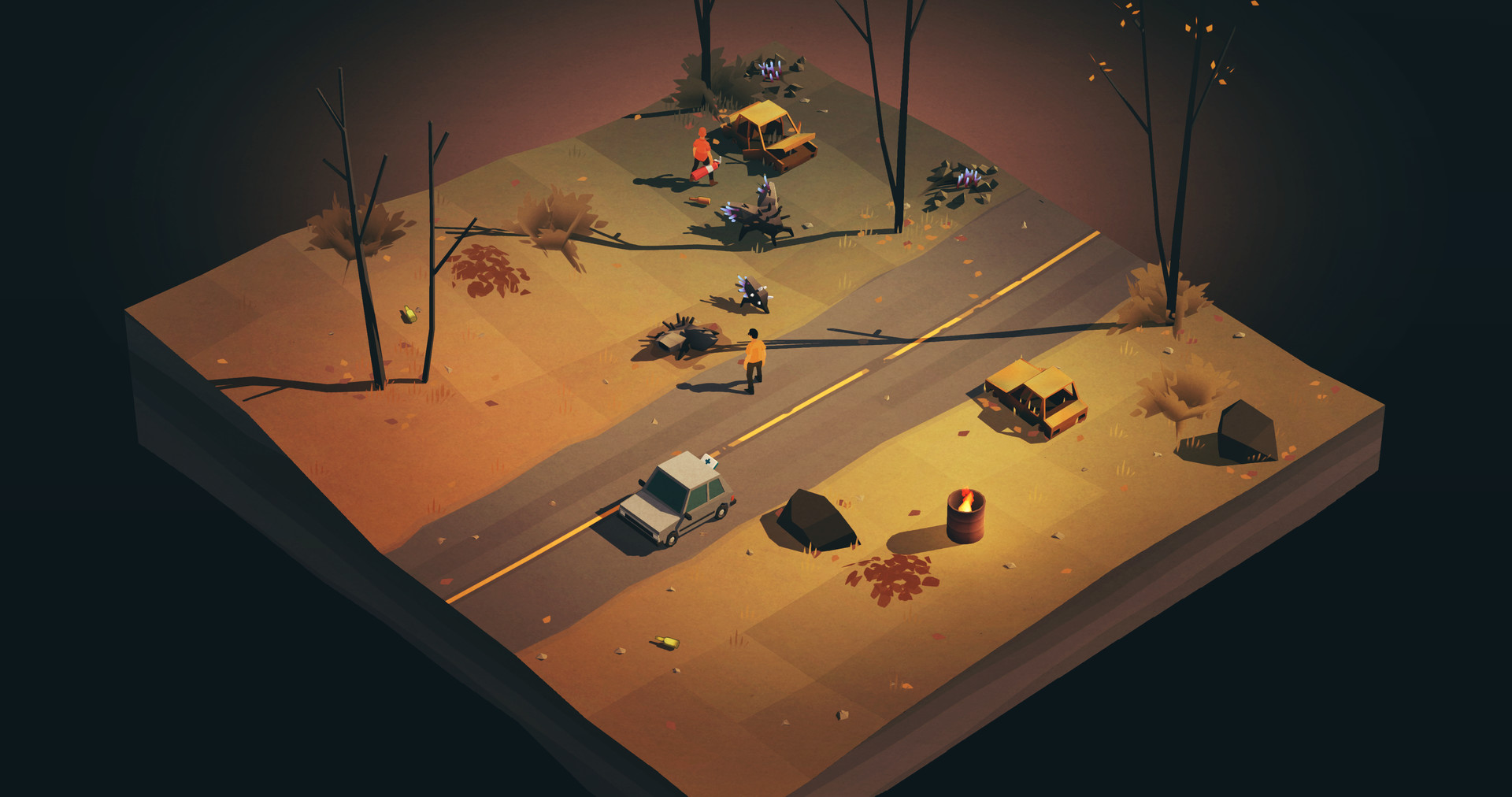 A broken world: Explore the darkness and destruction of future North America.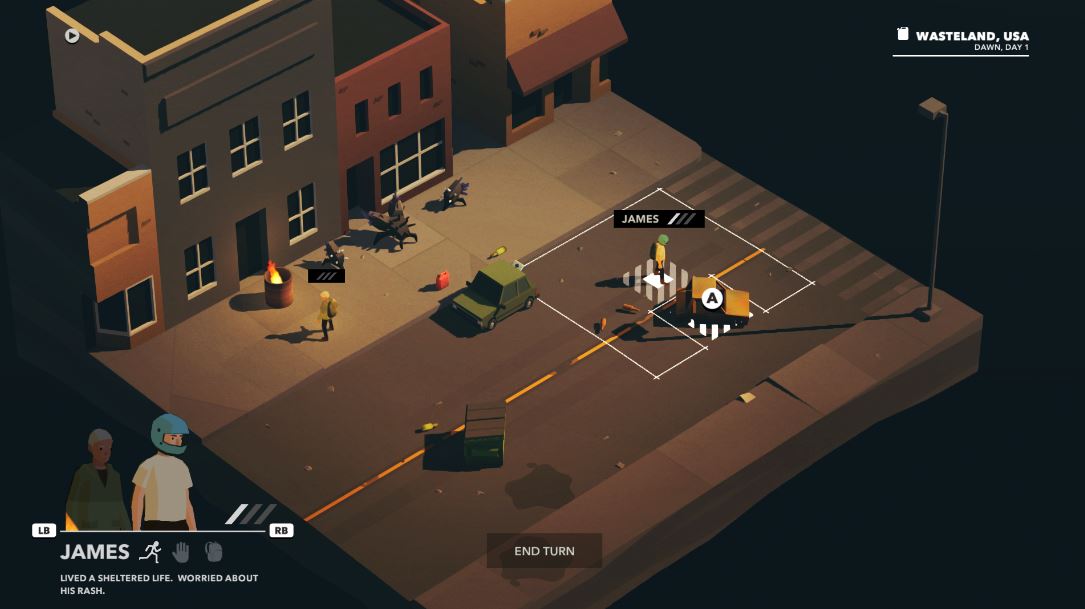 Tough Choices: Your decisions will have consequences for the lives of your group.
2. XERA: Survival
XERA: Survival Gameplay
Team up with other players in this open-world survival adventure, and fight back hordes of humanoid robots, as well as other hostile players.
Scavenge for loot to satisfy your hunger and thirst. Journey by day and night, through blizzard, storm or sunlight to scrape together a better life. Use your wits and scavenged firepower to beat back your enemies.
XERA: Survival will be available for early access within the next year or two.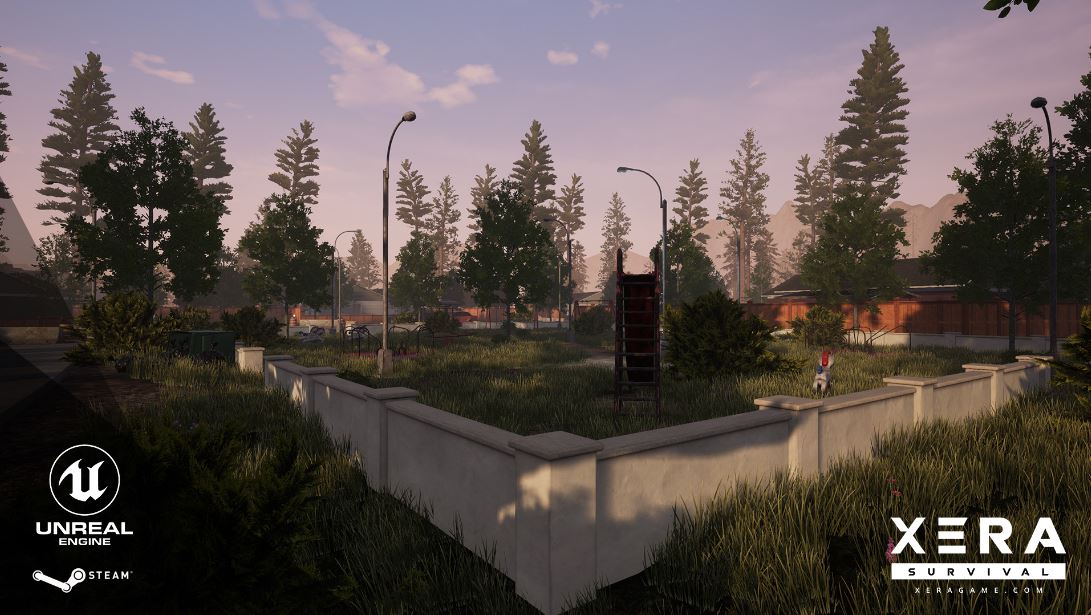 Teamwork: Work together with other survivors to build a life out of the ruins.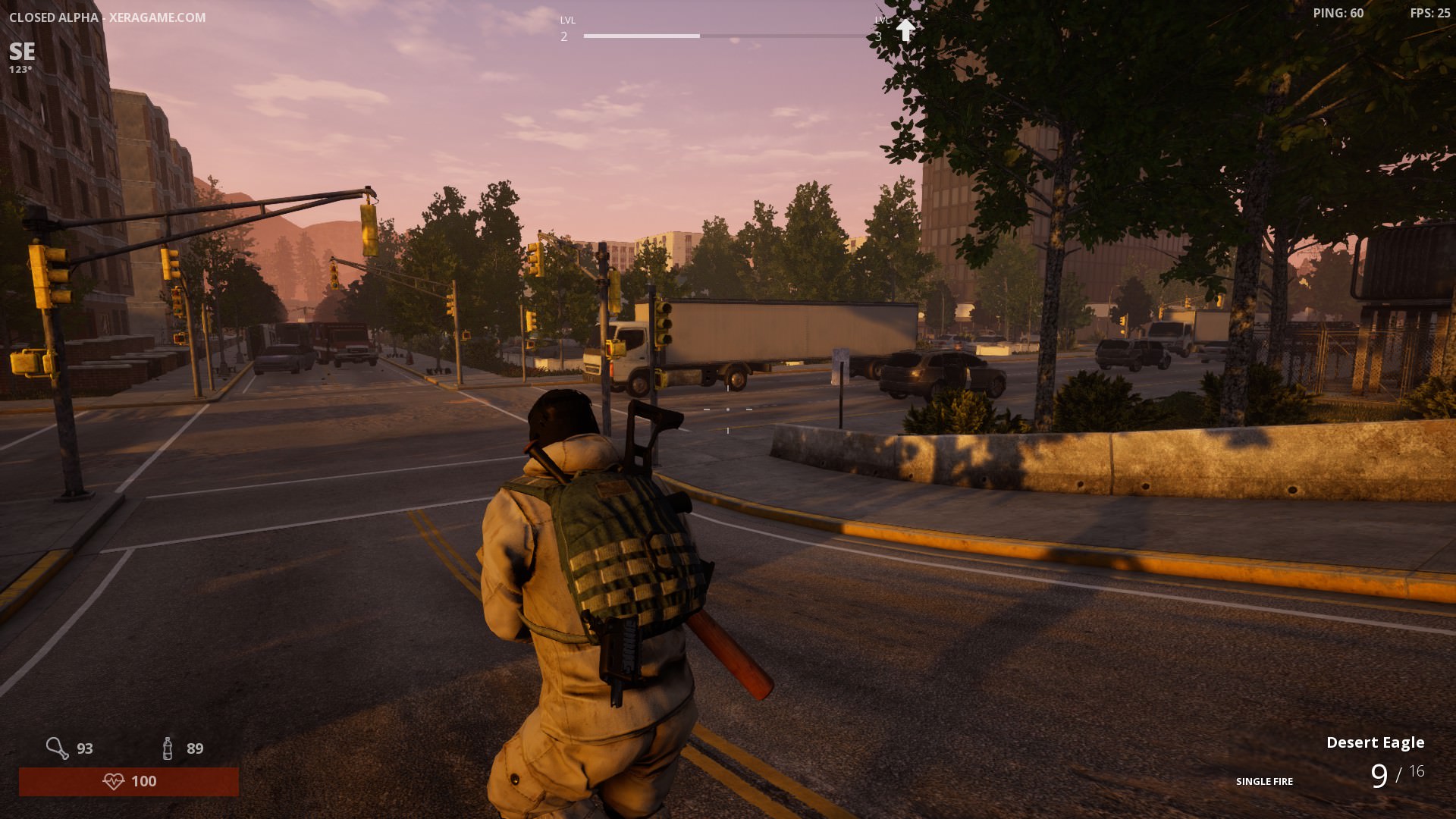 Empty Cities: Explore and collect gear among the apocalyptic, empty ruins.
1. Kenshi
Kenshi Gameplay
This open-ended rpg  RPG survival game meshes the survival game genre with RPG/RTS classics of the past such as Mount and Blade: Warband.
Customize multiple characters, research equipment and craft gear. Adventure or domination, the choice is yours in this innovative RTS-RPG-Survival mix. Build a base, or just wander around, a thief in the night. Your destiny is not determined. You are the master of your fate, and this world.
Kenshi was released on December 6th, 2018.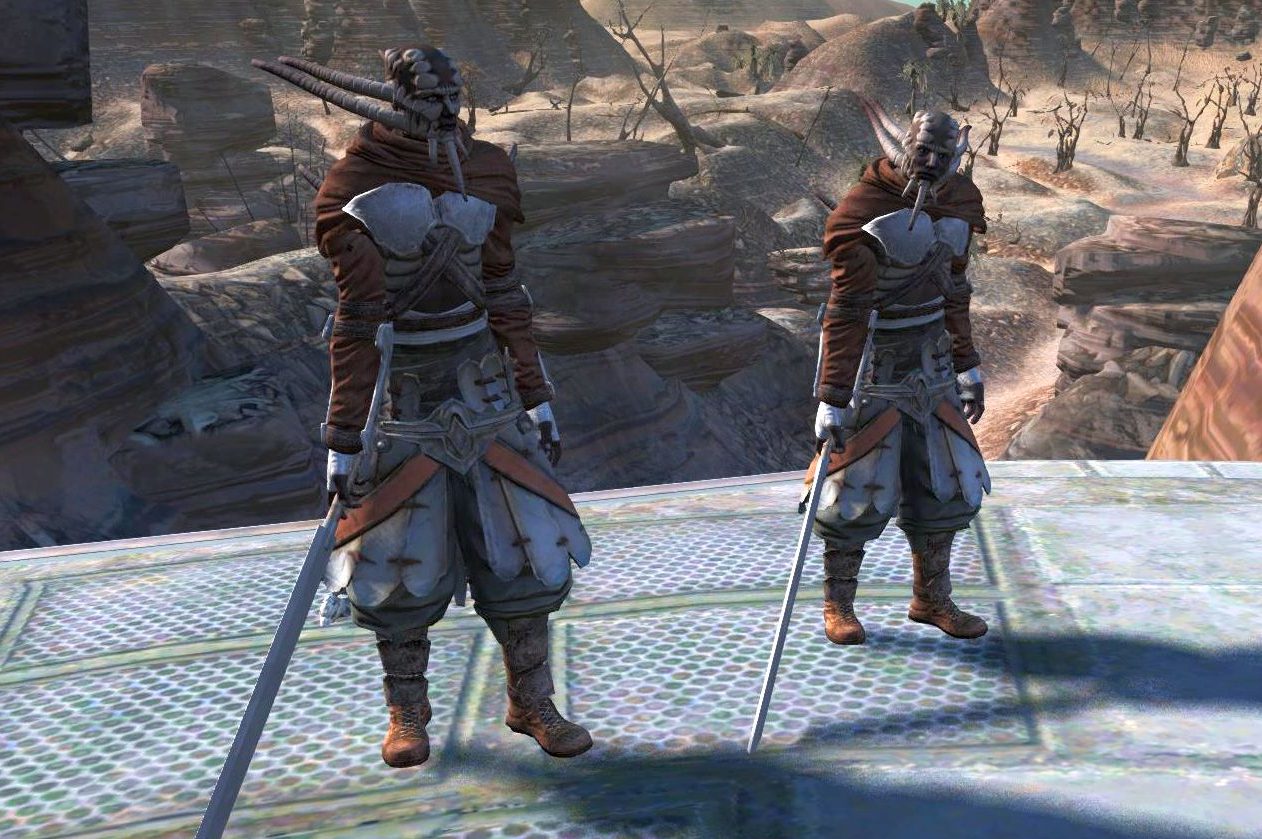 A Legendary Meeting: The destiny of this world is in your hands. What path will you take it in?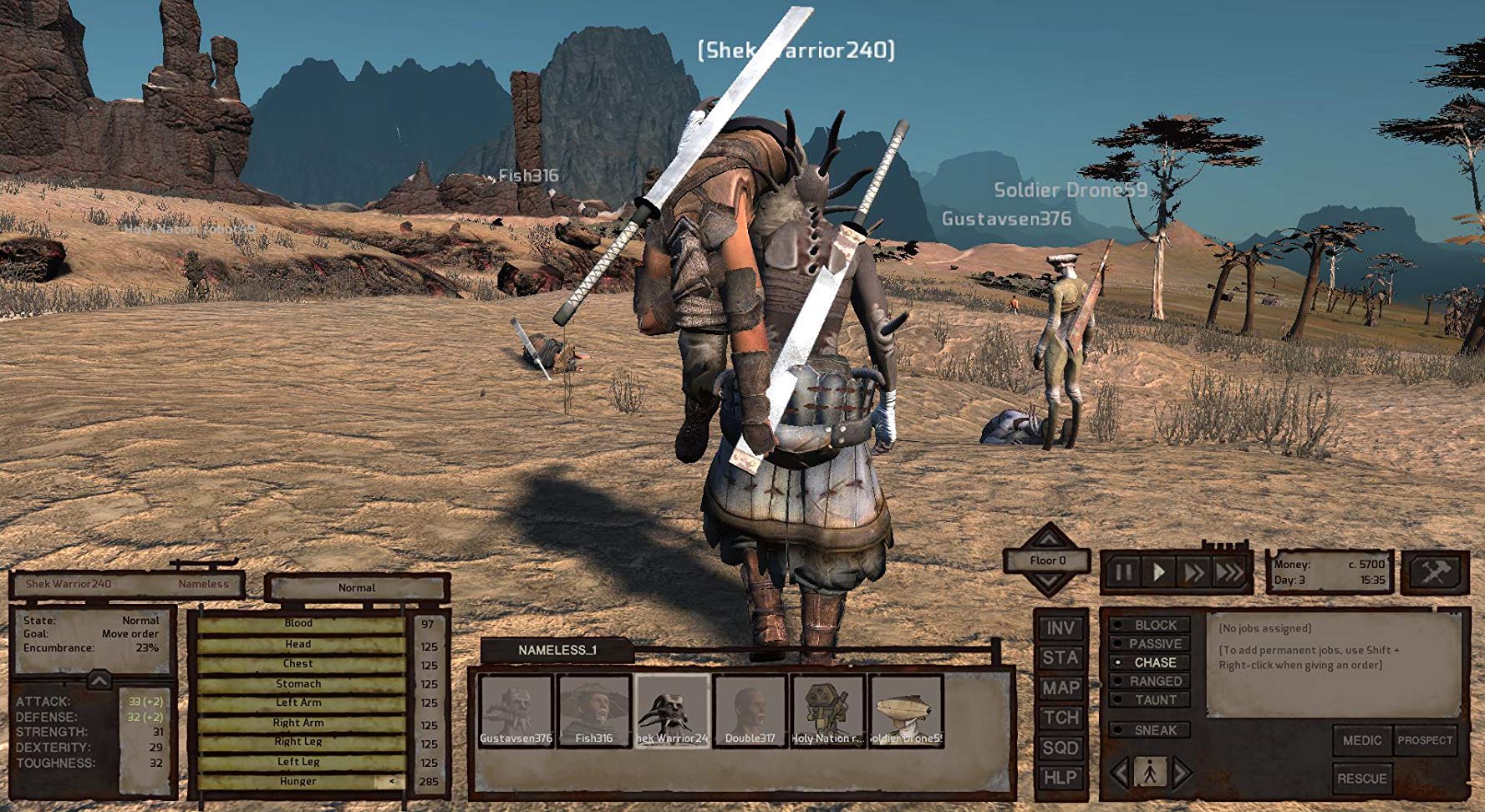 An Open Destiny: Subdue your enemies and steal their loot. What kind of person will you be?
You may also be interested in:
Image Gallery