Top 11 Games Like Dead Island : Page 10 of 11
Updated: 12 Jul 2015 3:14 pm
Good times are awaiting
2. Dead Island Riptide
Developer: Techland
Genre: Survival horror, action RPG
Theme: Man vs zombie
Get thrown back into the nightmare that is Banoi and continue the fight for survival.  Dead Island Riptide takes place on the island of Palanai, located on the Banoi archipelago, and is infested with tons of zombies and only a few survivors who are barely keeping it together.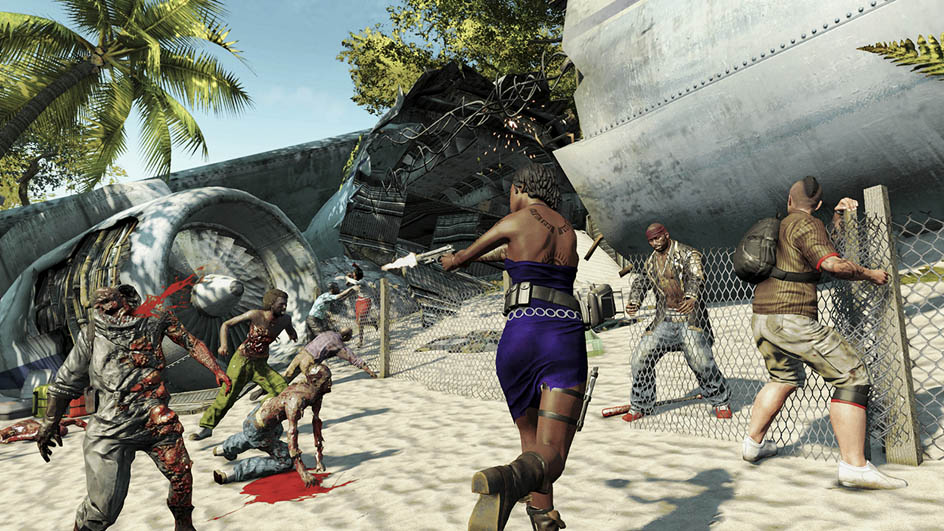 We'll never be that badass
Similarly to the first game in the series, Dead Island Riptide combines first person action, an open world, and multiplayer co-op. The game introduces new enemies, powerful weapons, skills, locations, and an additional playable character.
The game is still as wild as ever. Players can mod weapons and create items like an electric shot gun and bat covered in barbed wire. Also, players can plow through hordes of zombies in a jeep or boat for zombie slaughter in style.
Players can't forget the importance of protecting their base either. Keep your safe space going strong by building fences and carefully laying mines. When you're not busy with home improvement, there's side quests to undertake and extra ones in co-op. There's also tons of skills to unlock that will improve your character's weapon accuracy and recovery times, among many other things.
Ready to venture back in Banoi yet?