Top 11 Games Like Dead Island : Page 8 of 11
Updated: 12 Jul 2015 3:14 pm
Good times are awaiting
4. Left 4 Dead
Developer: Turtle Rock Studios, Valve Corporation
Genre: Survival horror, FPS
Theme: Man vs zombie
Zombie slaying is always more fun with friends. Get some friends together and take on the undead in Left 4 Dead.
Left 4 Dead is a zombie action horror game that can be played by up to four people at once. You and three of your friends can take control of Bill the war vet, Louis the IT guy, Zoey the college student, and Francis the biker. Each character's skills don't vary, you'll just be picking what character model you want to control. The game has a strong emphasis on team-based strategy and objectives, so teamwork is key.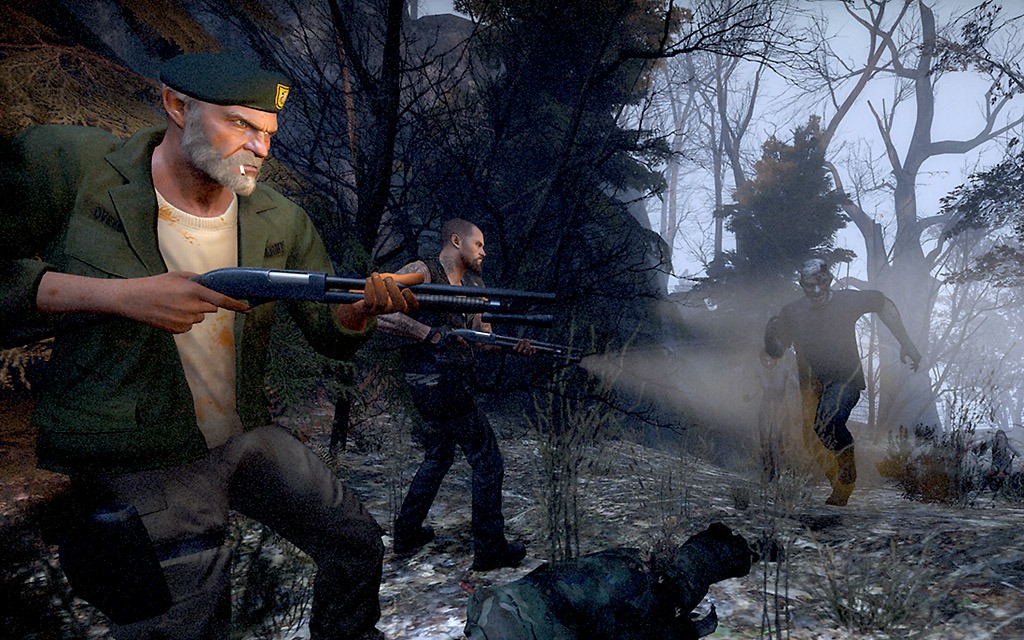 Zombies are very serious business
You and your group will need to survive the swarming hordes of zombies and horrifying mutants in each level. The game features unique zombies like exploders that vomit on you, stalkers that pounce on you, and witches that stay huddled until exposed to light.
Players will travel across an abandoned city, ghost towns, and dark forests as they attempt to escape the source of the infection.
Things get heated with the game's matchmaking, stats, rankings, and awards system that show things like who killed the most zombies and took the most damage. There's also a versus mode where you can compete against three of your friends either as a human trying to get rescued or as a massive zombie who wants nothing more than to destroy them.
Pick your zombie poison.