107 Best Free PC Games to Play in 2017: Page 6 of 22
Updated: 15 May 2017 4:19 pm
Enter a world of epic battles in Tera.
85.  Age of Wushu (2013)
'Do you Kung Fu?'
Developer: Suzhou Snail Electronic Co., Ltd.
Genre: Action MMORPG
Theme: Ming-Era China needs you
Kung who? Kung fu! Age of Wushu welcomes you to the Ming dynastic era of China, a tumultuous period in history, and urges you to join a faction and fight the good fight- or the bad one, if you prefer.
Age of Wushu is a game that takes great pains to convince you of your surroundings, and it really pays off. The partly-sandbox map is filled with architecture evocative of the Forbidden Palace. Traditional RPG elements abound, with my personal favorite feature being the 17 life skills you can build. Become a painter, a calligrapher- whatever your 15th century Chinese heart desires.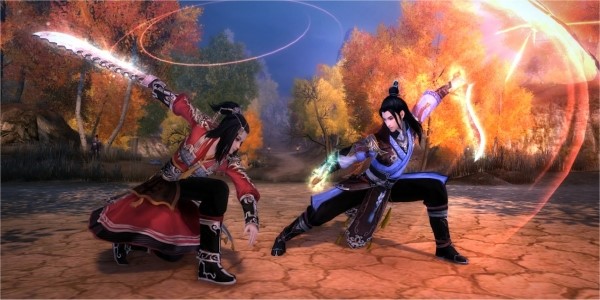 'Slice and dice'
84.  Infinite Crisis (2015)
'The DC Comics MOBA'
Developer: Turbine
Genre: MOBA
Theme: Take control of your favorite DC superhero or villain and dominate!
Lose yourself in the world of DC Comics in Turbine's new MOBA, Infinite Crisis. Replete with gorgeous, canon-true aesthetics, Infinite Crisis puts players in control of their favorite DC character. You can choose from the the Joker, Batman, Lex Luthor, Hawkgirl, Shazam, even the Blue Beetle. The choice is yours.
Infinite Crisis has the classic three-lane MOBA map, but also so much more in the way of gameplay modes. Coast City, for example, is a two lane map, with a huge jungle full of resources. In an intriguing gameplay twist, some playable champions have attributes making them more attuned to the jungle setting- creating some strategic interplay between champion and arena.
A shiny MOBA option with fairly flab-free gameplay, Infinite Crisis should be on your radar whether or not you're a superhero nut. And if you are a superhero nut, what on Earth are you waiting for?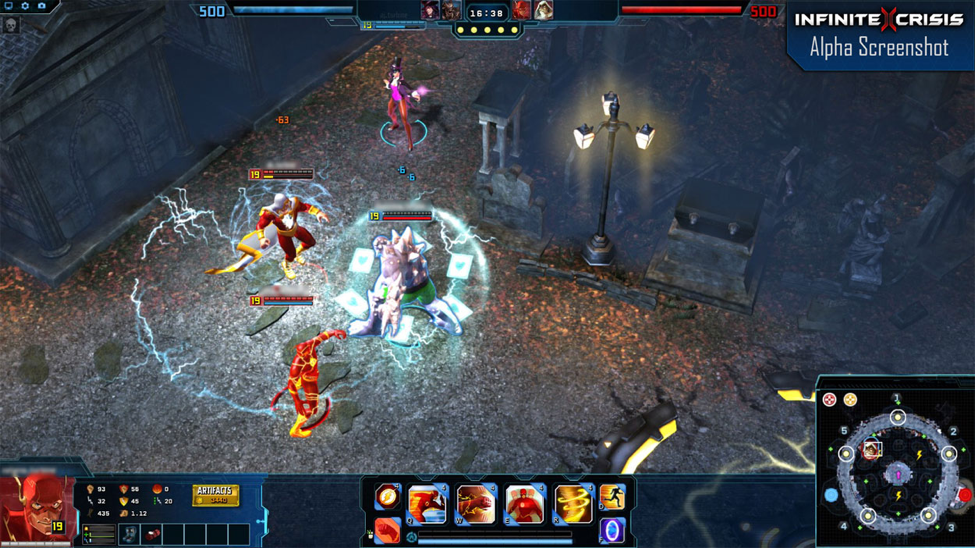 'Flash will run circles around you bro'
83.  Spellweaver (2016)
Weaving spells and things
Developer: Dream Reactor
Genre: MMO, Strategy
Theme: A love child between Hearthstone and Magic the Gathering
Powerful minions await the command of a hero like you. Lead them into battle and destroy them with magic and speed.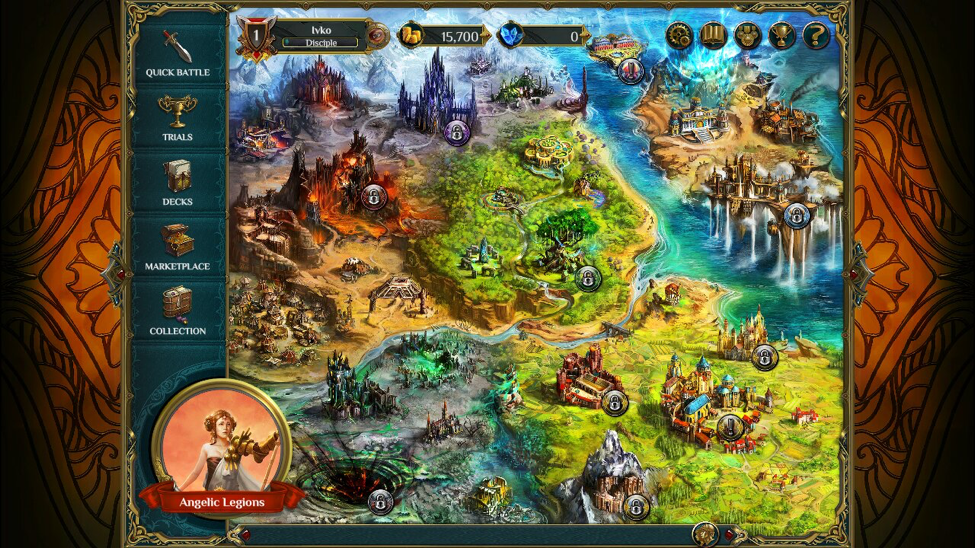 The road map of the travels ahead.
Spellweaver is a free to play, fast paced, card game that is similar to other TCGs such as Hearthstone and Magic the Gathering.  However, Spellweaver also brings new mechanics to the table.
First is hero development.  As you play games your hero levels and gains resources.  They can also develop other hero skills, which is ideal in crafting a hero to support you deck's strategy.
Then there is a creature speed mechanic.  Fast creatures can be a great asset to your deck as they can only be attacked by creatures with the same speed stat or lower.  This means if a creature has a speed of 2, he cannot attack a creature with a speed of 3.
Deck building is also unrestricted.  You can add cards from all magical aspects, allowing for ultimate deck-building creativity.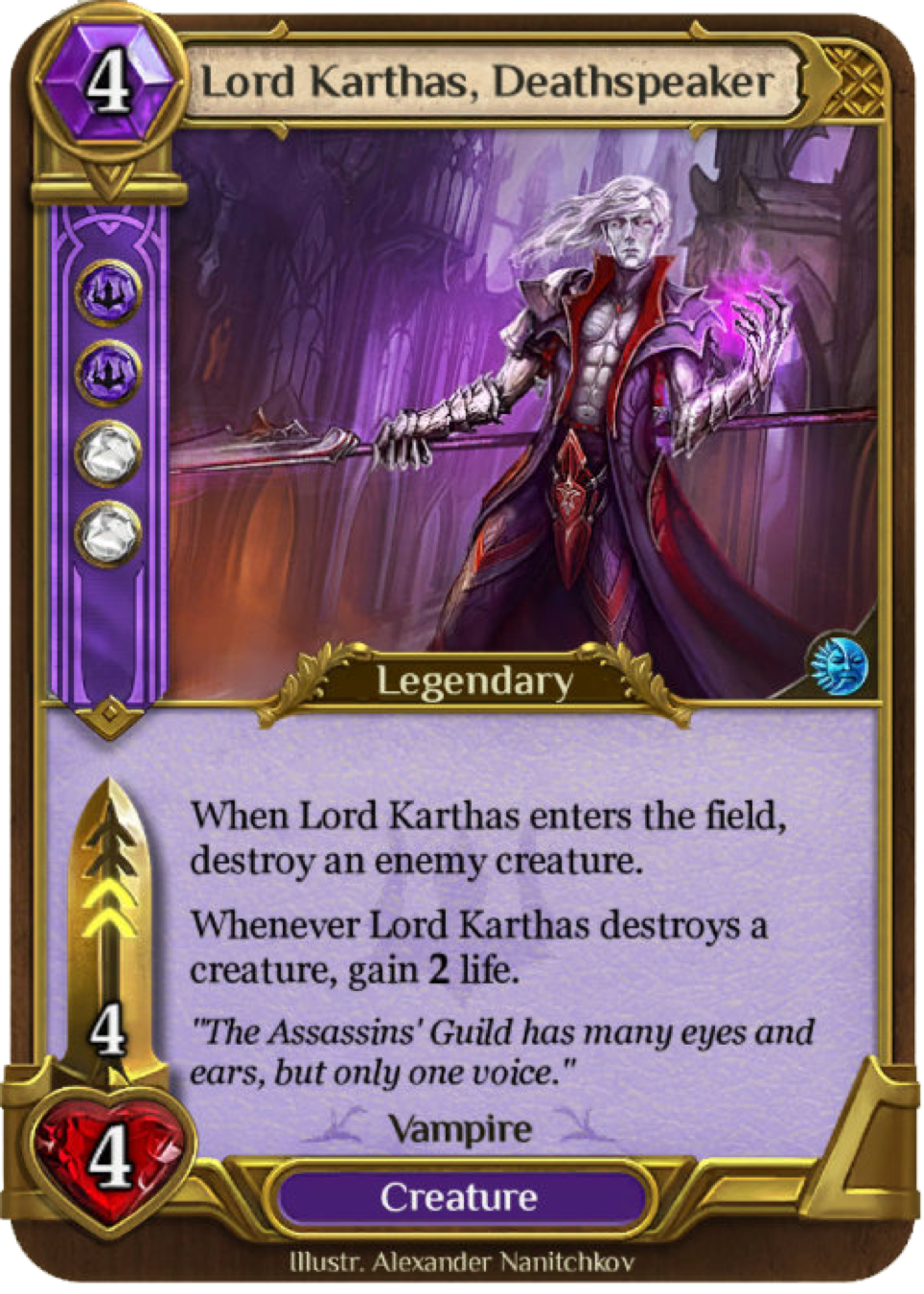 Legendary creatures are ready to fight for you.
82.  Airmech (2015)
Developer: Carbon Games
Genre: MOBA
Theme: Massive transforming robo MOBA
Take to the skies, or crush on the ground- Airmech lets you decide. A free-to-play MOBA with a technological twist, Airmech puts players in command or a powerful transforming death machine. It's quick, it's brutal, and it's a hell of a lot of fun.
In Airmech, players pilot their potent death machines against each other in a battle for each other's factories- their bases. The PvP games offer 1v1, 2v2, or 3v3 options, each with their own individual appeal. The resource system is simple (one to manage: credits), the combat explosive, and the price is free.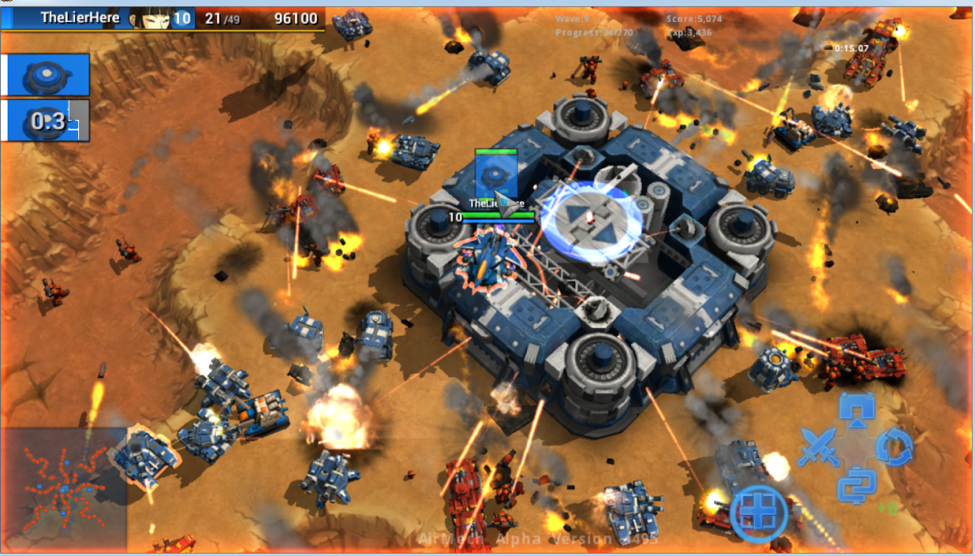 'Destroy that masterpiece of industrial achievement!'
81.  Blacklight: Retribution (2013)
'Why reinvent the wheel, when you can simply perfect it?'
Developer: Zombie Studios
Genre: Multiplayer FPS
Theme: Cyberpunk
Blacklight: Retribution doesn't surprise you. It doesn't drop some unheard of feature on playeers, the type likely to have half the fans scratching their heads and the other half pretending they love it out of loyalty. Rather, Blacklight takes tried-and-true aspects of the multiplayer FPS genre, tightens them up, and makes the game free to play.
Beloved for its organic control scheme and deep customization options, Blacklight offers tight gameplay to the backdrop of graphical beauty. The cyberpunk theme is a welcome change to a war-theme heavy genre. If the hardware is there, this game is graphically right up there with top tier paid titles. A fantastic free shooter.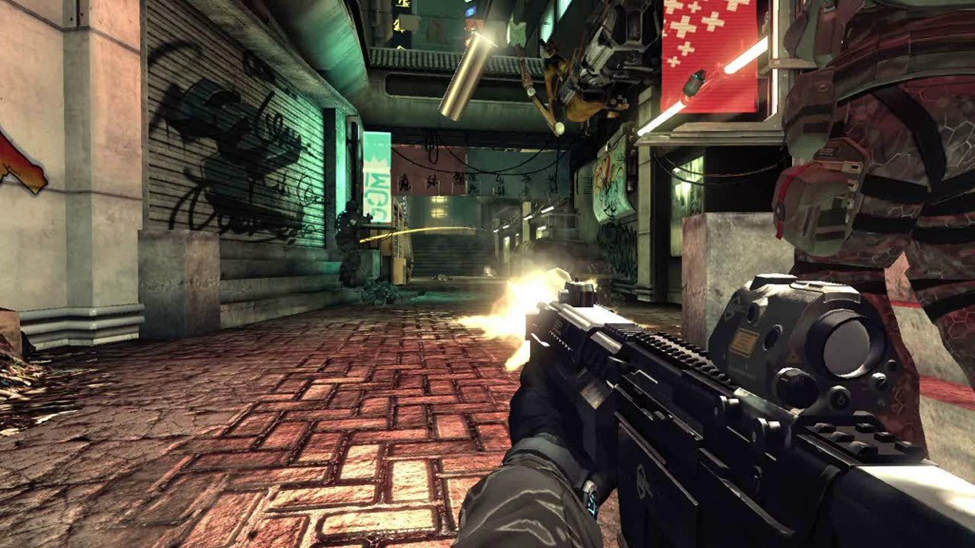 "Crisp, smooth, and free. The modern gaming world is so full of treats."
Image Gallery