11 Good PC Games For New Gamers
Updated: 21 Aug 2015 11:18 am
Video games are so much more fun with friends!
Join the video game revolution, and see your fantasies come to life.
Video games have never been more prevalent in society, but if you are a new gamer where do you start? With so many sequels and expansions the whole experience can be overwhelming. Well here are 11 games that are a good jumping off point to introduce you to the gaming world.
11. Need For Speed
Genre: Simulation, Racing
Release Date: November 3, 2015
Developer: EA Games
Greasy hair not required to be a professional driver.
When it comes to entering the world of gaming it is advisable to start with something familiar. Most of us have driven, or at least ridden, in a car, and Need For Speed allows us to live out unrestricted driving. You will be able to choose how you play the game, and which cars you will take for a limitless spin around town.
Need For Speed features the cars that make you turn your head as you drive down the street, and allows you to get behind the wheel. Then, take that car to the shop and customize it as much as you like and truly make the car your own creation. The familiar driving mechanics and realism of this game makes it's a very enjoyable experience to begin your gaming career.
Even though this installment hasn't been released yet you can feed your need on one of the many other Need For Speed games that have been release over the last twenty years.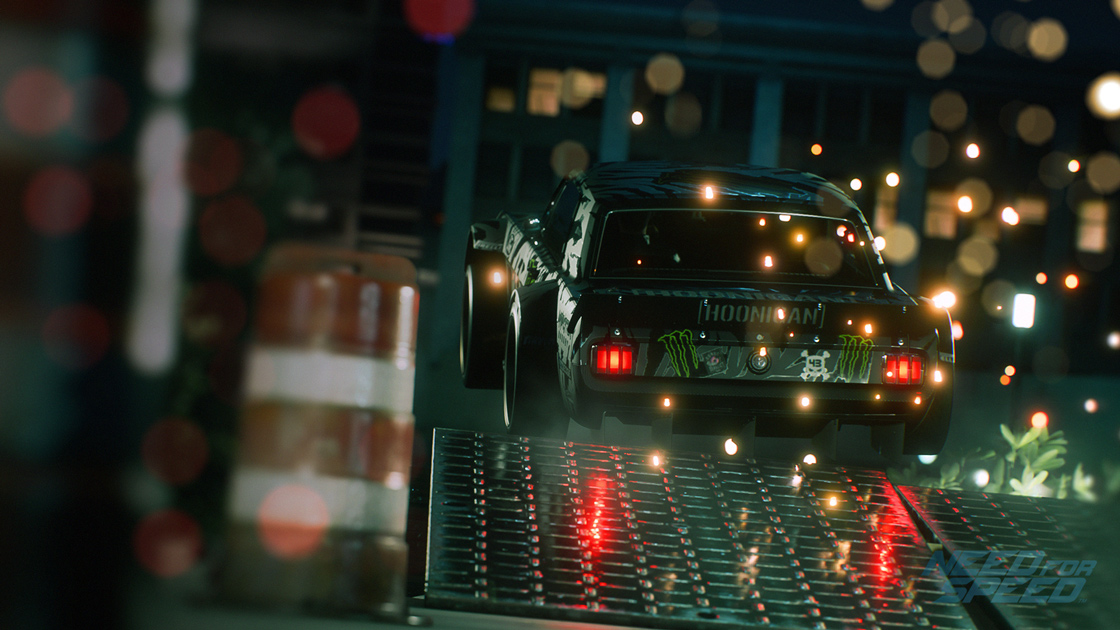 Whether you go for speed or style, Need For Speed will surely satisfy.
10. NBA 2K16
Genre: Sports Simulation
Release Date: September 15, 2015
Developer: 2K Sports, Visual Concepts
Live out your dreams and become an NBA legend!
One of the major enjoyments of being a gamer is having the opportunity to live out the dreams and fantasies of your childhood. Join the gaming community by leaving your mark in the world's most prominent professional basketball league. In NBA 2K16 you create your own player and develop them into a starter on a pro team and beyond to take your place in the hall of fame.
NBA 2k16 allows new players to experience something familiar on a much grander scale. Explore the familiar feel of playing a sport, while being able to do things that you don't get to in reality, like a windmill 360 dunk over LeBron James. Take your created character online to face other players from around the world, and live out all your visions of being a megastar.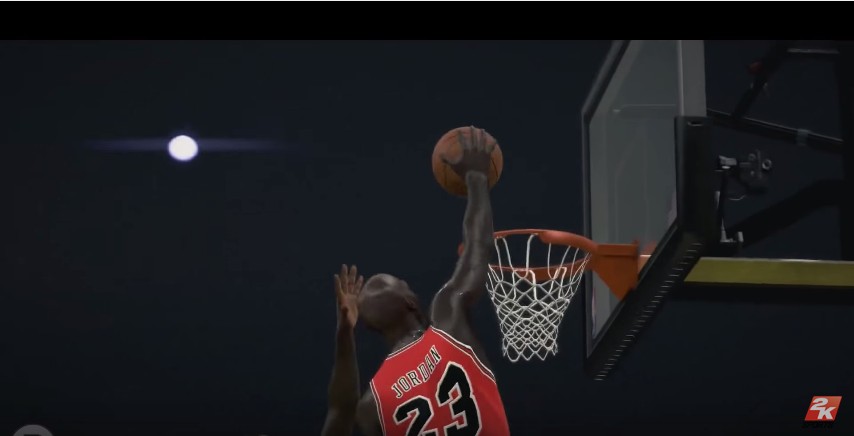 23 is the symbol of greatness you will follow into history in NBA 2K16.
9. Minecraft
Genre: Sandbox, Survival
Release Date: November 18, 2011
Developer: Mojang
Build what you want when you want.
Minecraft is a wildly successful independent game that features two primary game modes to build your skills as a new gamer. The first mode is a creative mode where you can use the blocks of the world to create whatever you can imagine; a peaceful world focused on learning the mechanics of the game and allowing you to play with your creativity.
The second mode is the survival mode which your creations are tested against gangs of monsters who are out to destroy your creations and you. Survival is a good way to apply the skills you cultivated in creative mode, and learn the basics of combat in video games.
When you feel like you have a handle on the building and surviving your next step is to jump into the multiplayer community. Minecraft's online community lets you to interact with other players in either your, or their, world. You can also take advantage of community created tutorials to help you increase your knowledge and skills of the game.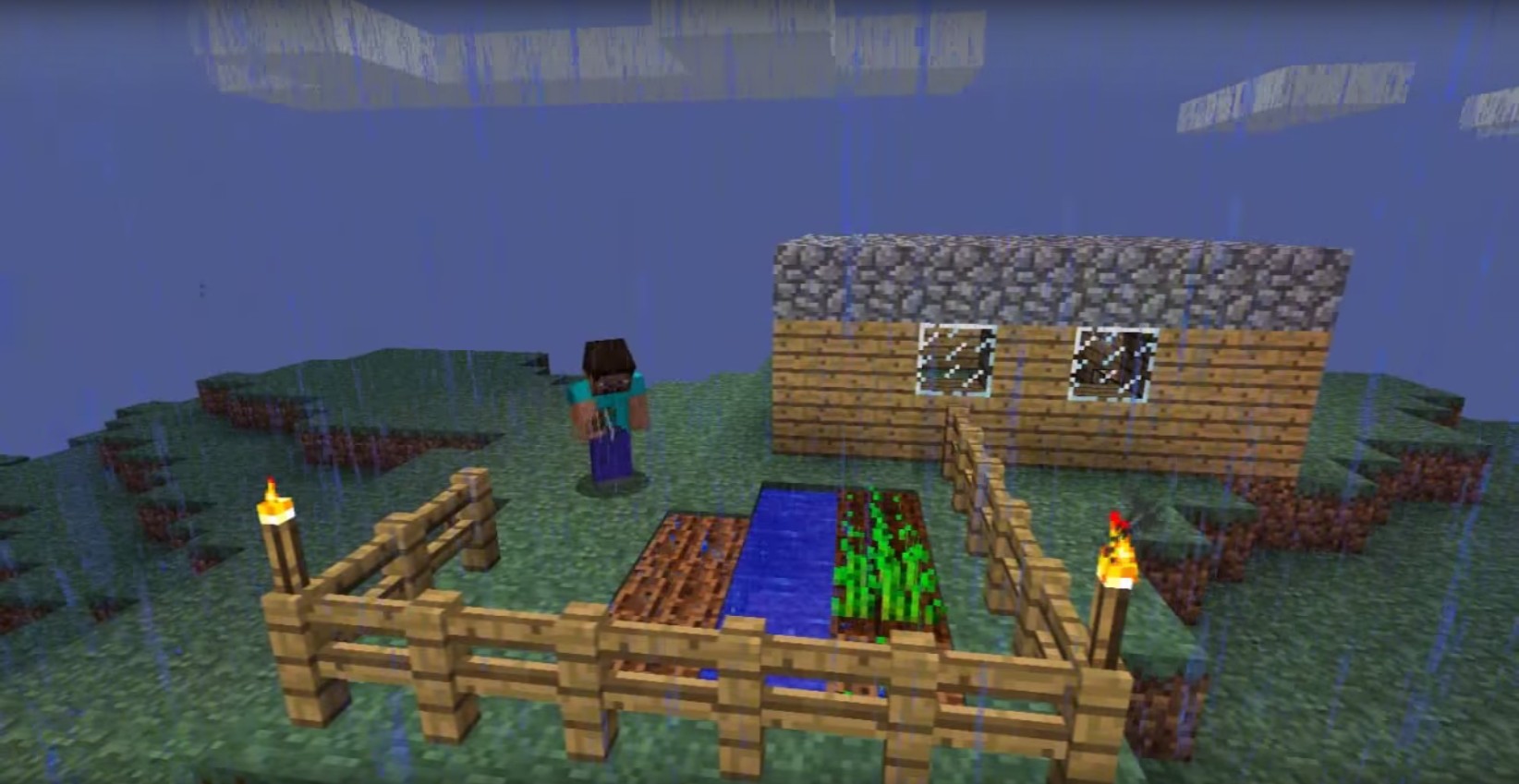 A little rain won't stop a dedicated builder.
8. Lego: Marvel Super Heroes
Genre: Action-Adventure
Release Date: October 22, 2013
Developer: TT Games
You must take down Dr. Doom's Doom Ray of DOOM! Boy, that's a lot of doom.
Sometimes when your starting out you just need something simple and entertaining. Look no further than Lego: Marvel Super Heroes. If you are looking at playing video games you no doubt have seen one of the Marvel super hero movies that have been released over the last fifteen years.
The mechanics of the game are quite simple, so learning to play will be easy to adapt to. The main draw of this game is the comedy mixed into the gameplay and story line. You will get to choose from over 100 of your favorite super heroes, and even create your own super hero with the character customization feature.
Overall, the Lego series of video games is just flat out fun for any player of any age or playing ability. Join the fun and smash some bricks!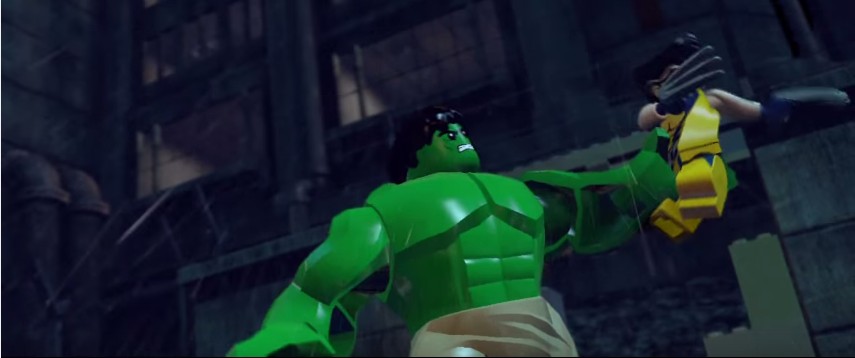 Lego Hulk! Put Lego Wolverine down!
7. Disney: Infinity
Genre: World Builder
Release Date: August 18, 2013
Developer: Disney Interactive Studios, Avalanche Software
Looks like Donald Duck is finally getting the respect he deserves.
Disney Infinity is an open world creation game that allows you to collect and play as your favorite Disney and Marvel characters. The main draw of this game is the ability to create your own Disney world and Disney game. The Play-Set campaigns teach you how to play the game and allow you to unlock additional characters and features that you can use as you build your own world.
While you do need to purchase additional characters to continually advance you world the base game (version 2.0) is free on the PC. As you learn more about how the game works you will essentially be able to create your own video game with the characters and features you want.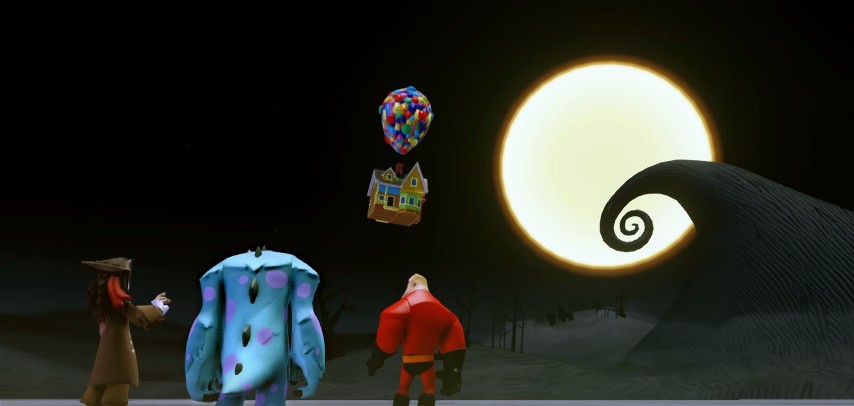 Jack Sparrow, Sully, Mr. Incredible, the UP house all at your command.
6. Sid Meier's Civilization: Beyond Earth
Genre: Strategy
Release Date: October 24, 2014
Developer: Firaxis Games
Meet your guide, Master Control.
Sometimes the fun of playing games is getting to have a measure of control over kingdoms and countries. Civilization allows you to lead the people of Earth to a new life on another planet after Earth's resources have been all but extinguished. On an alien world you will have to manage not only your armies, but resources, alliances, and the happiness of your citizens.
Civilization makes this list for the sheer number of possible ways to play this strategy game, and the almost endless replayablility. You start small and simply, but the game will grow and change with your skills and decisions. You can feel absolutely challenged without being frustratingly overwhelmed.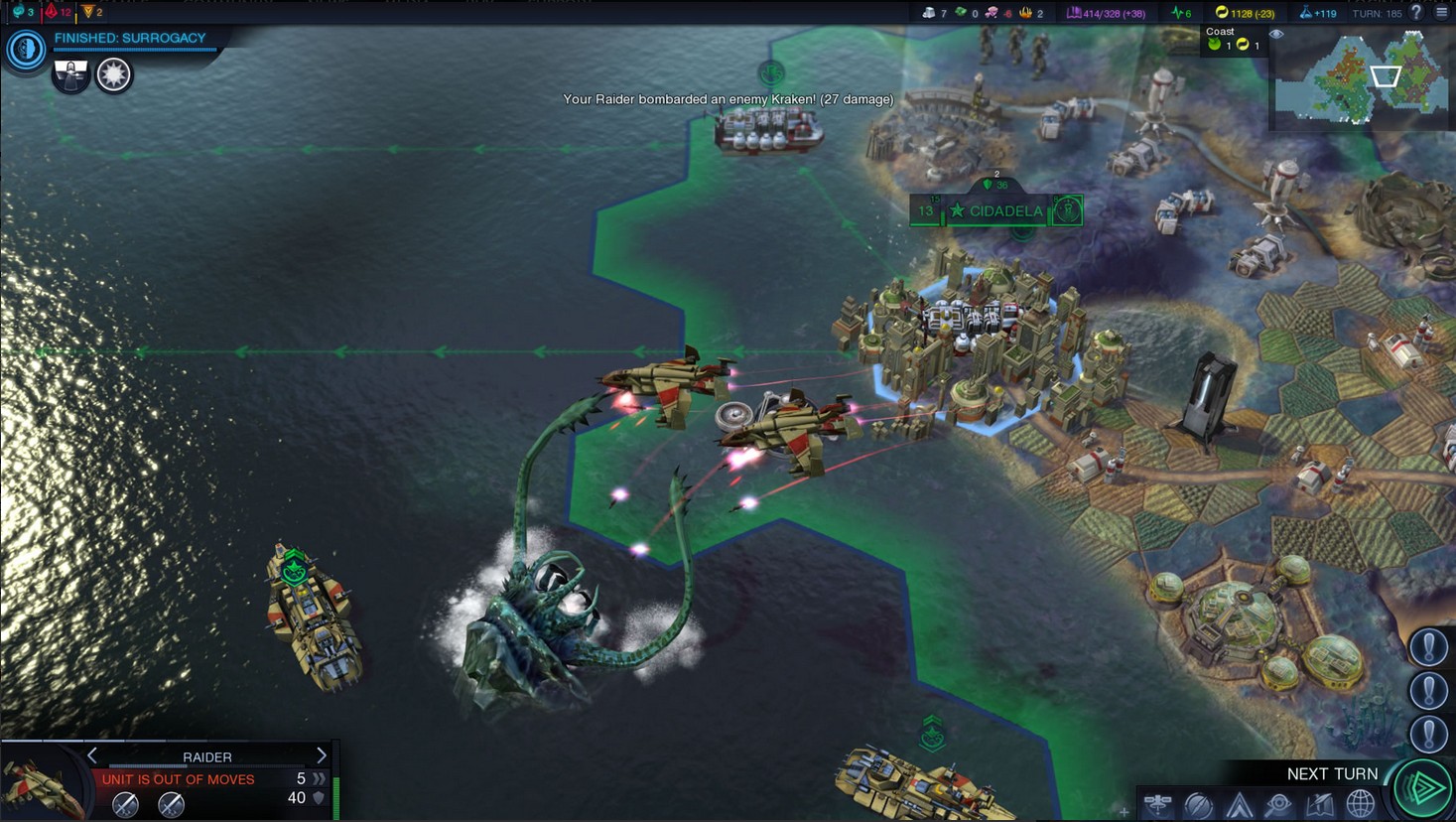 Your human enemies aren't the only dangers to manage as you manage your own personal civilization.
5. Starcraft II
Genre: Real-Time Strategy
Release Date: July 27, 2010
Developer: Blizzard Entertainment
The ghosts of the past are the nightmares of the future.
If you are new to PC gaming a good place to start is in the area of real time strategy (RTS). RTS games put you in control of bases and armies as you battle for control of maps, territories, or objectives. While these games can have quite a bit of depth that are, at their core, quite simple to learn and play, and Star Craft II is one of the best entries of the genre.
You take control of the armies of one of three great races, and battle across land and space to ensure the growth of your race and the eradication of your enemies. With a quick, yet detailed, tutorial system and a story that will definitely capture your attention, Star Craft II has a complete set of features guaranteed to satisfy new gamers, and make them feel accomplished.
Look forward to the next game expansion "Legacy of the Void" coming out in 2016 that is the conclusion to the story of Star Craft II. What you learn in this game will translate to both single player and multiplayer strategies of other games and genres.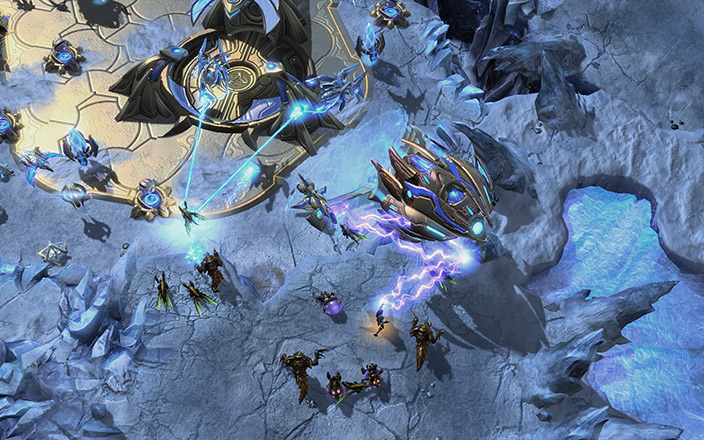 Grand armies and technologies await your wise and decisive command in Star Craft II.
4. The Walking Dead
Genre: Survival
Release Date: November 2013
Developer: Tell Tale Games
How will you survive the Zombie apocalypse?
The Walking Dead is one of the most successful cross-media entertainment projects of all time, and the PC game doesn't disappoint. This game features a unique story that you control. As you traverse the post-apocalyptic, zombie infested wasteland you will be faced with decisions that will determine the fate of you and the many characters you will encounter along your journey.
The Walking Dead is an episodic game release broken down into seasons. What is really cool about this game is that if you play through the first season, and its "400 Days" downloadable content (DLC) add-on, those choices affect where season two will start and continue.
Being able to forge your own story in a very popular series will make it easy for new gamers to get involved in a game while being highly entertained along the way.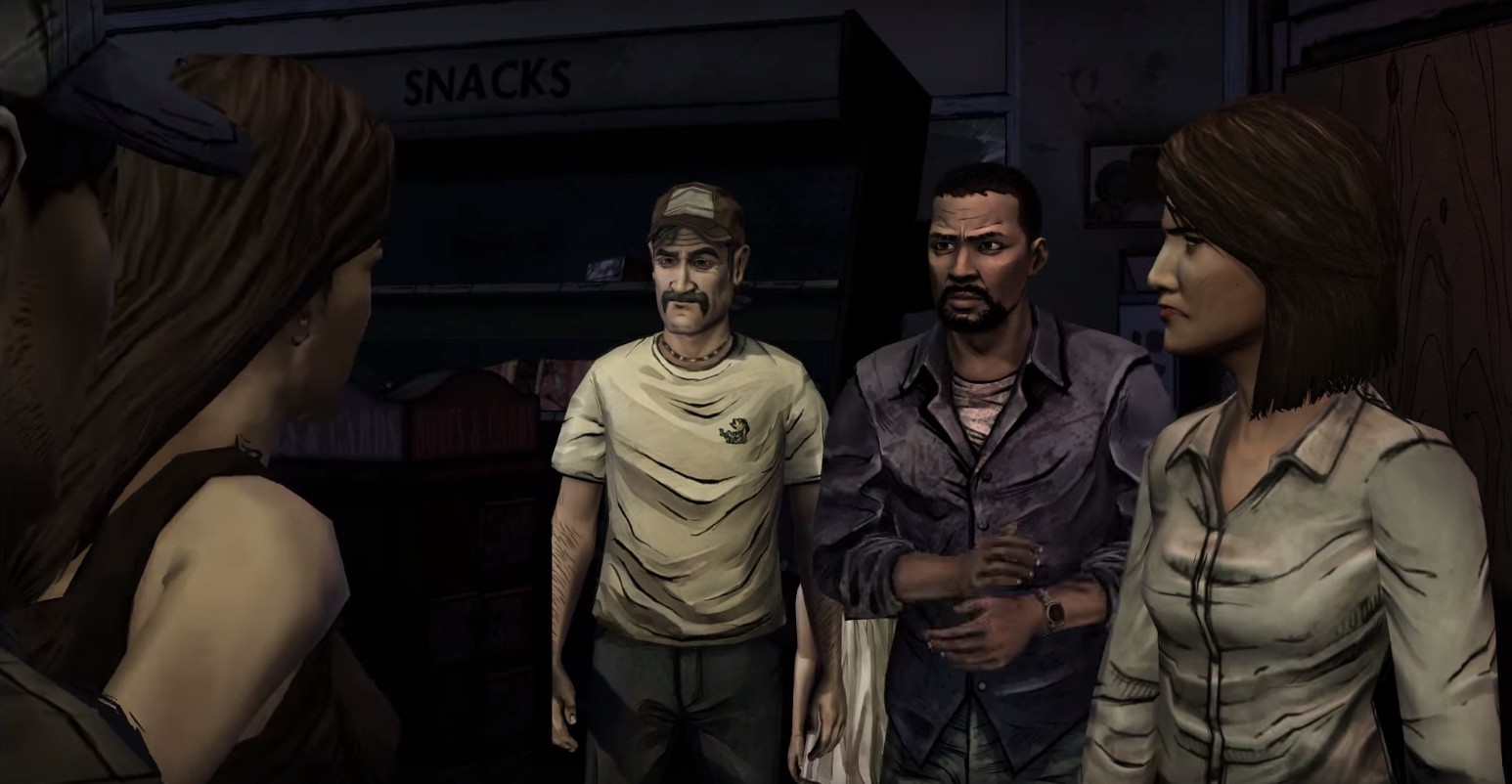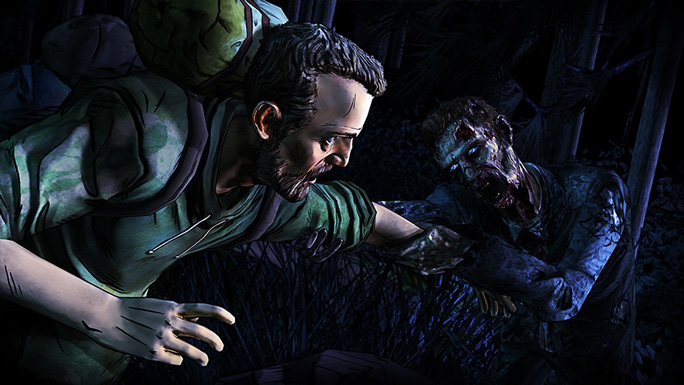 Choose to survive together, or die alone. Your choices shape the fate on many.
3. Diablo III
Genre: Action RPG
Release Date: May 15, 2012
Developer: Blizzard Entertainment
Simple, deep, and endlessly fun.
The Diablo series is the genesis for a lot of seasoned gamers' careers, so it is a great place to start for new gamers. Diablo III features five classes to choose from that are all relatively easy to learn quickly. The action slope is a little steep in Diablo, but with several difficulty settings you won't feel overwhelmed by the hordes of monsters that will assail you.
What drives Diablo III as a great game for new gamers are the stunning cinematics and story driven quests. You will get to adventure all around the map without getting lost in which quests you need to complete. Add the "Reaper of Souls" expansion and you will get more an additional hero class and gameplay to satisfy the itch of the gaming bug you will pick up when you play Diablo.
Diablo also includes cooperative multiplayer which allows team up with other players and friends in the fight against the demon hordes.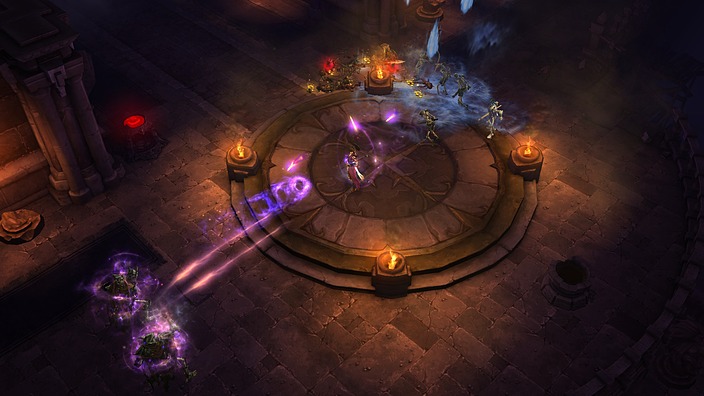 I think the monsters are going to need back up.
2. World of Warcraft
Genre: MMORPG
Release Date: November 23, 2004
Developer: Blizzard Entertainment
Rise, hero and bring your blade to bear in Azeroth!
When it comes to jumping feet first into a game you want to be sure that you have flat soft ground to land on. World of Warcraft has a relatively simple, yet detailed character creation system that won't overwhelm or confuse new players. There are several races and classes, but the game is designed for balance, so you will have a good experience no matter which class you align with.
The game also starts with simple quests that really help you understand how the game works. From the you are able to ease your way into group play and eventually competitive play. The evenly sloped difficulty pace of the game will help you feel like you have a handle on the mechanics without feeling overwhelming on one end, or boring on the other. Add the continuing stream of expansions, and you have a game to start with, and continue to growth with as your skills are tempered on the field of battle.
WoW is a pay to play monthly subscription game, but you can pick up the starter edition and play for free until you reach level 20. So, you can get a good feel of the game before subscribing.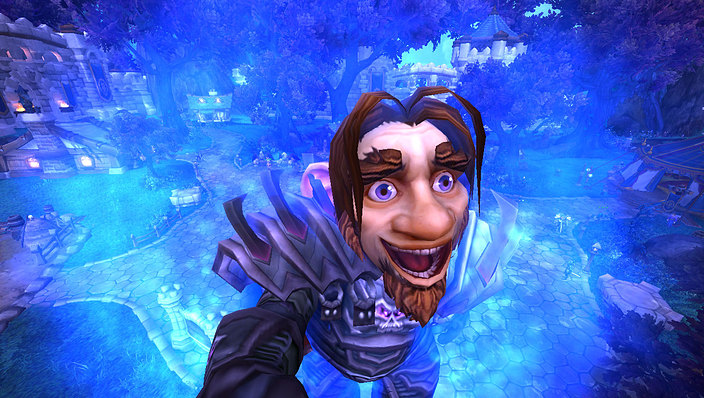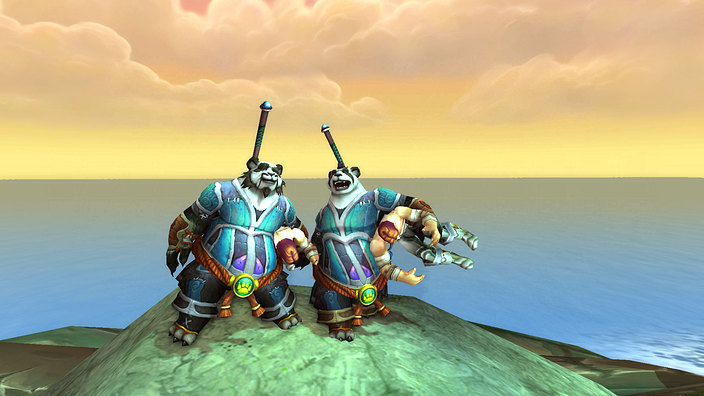 The characters of World of Warcraft are totally excited to play with you!
1. Call of Duty: Advanced Warfare
Genre: First Person Shooter
Release Date: November 4, 2014
Developer: Activision, Sledgehammer Games
Check out the gameplay of your first shooter experience.
Advanced Warfare is the most recent release in the highly acclaimed "Call of Duty" series of first person shooter games. This genre is one of the most popular for multiplayer competitive gaming, which is a great way to the most of your video game purchase. Traditionally, Call of Duty has a very even learning curve that will make you feel at home while in a raging combat zone.
What makes Call of Duty: Advanced Warfare perfect for the beginner is the variety of modes that will hone your skills and prepare you to make the leap to competitive multiplayer. The singles player campaign will feature various combat situations that will help you to perfect strategies and reflexes, as well as learn your play style.
The Eco-Survival mode is a cooperative mode that will allow you to experience increasingly difficult enemies while using different types of weapons and powered exo-suits, which will further help you develop your skills and identify how you like to approach combat.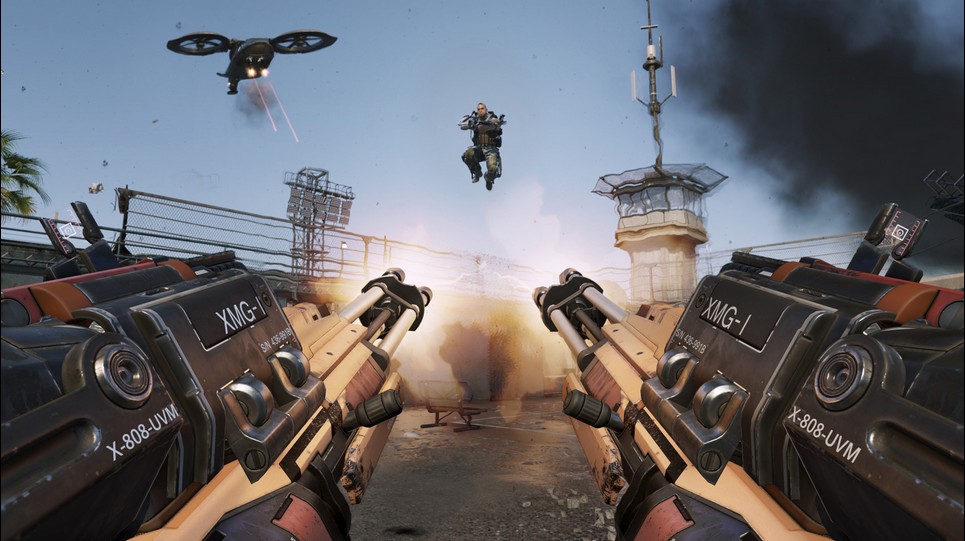 That dude is going to need more than a jetpack to escape these guns!
Want more fun? Check out these articles!
10 Best First-Person Shooter Games To Play in 2015
World of Warcraft: 10 Things We All Love About This Epic Game
Image Gallery